New Age Islam News Bureau
30 December 2020
• Honour Killing of Ola Salem in Staten Island; Father Charged with Murder
• Two Young Saudi 'Sheroes' Accelerate Dakar Rally Preparations
• Saudia to Hire 50 Saudi Women as Flight Attendants
• Retiring Founder of Texas Muslim Women's Foundation Leaves A Legacy Of Strong, Kind Leadership
• 'Trafficked' Woman Pleads For Repatriation from Saudi Arabia
• Exemplary Women From All Over the Globe Share Their Views to Create A Better World
• Iranian Women Turn to Making Masks as Pandemic Dries Demand for Handicrafts
Compiled by New Age Islam News Bureau
URL: https://www.newageislam.com/islam-women-feminism/dr-ruha-shadab-behind-indias/d/123927
--------
Dr Ruha Shadab behind India's First and Only Incubator for Indian Muslim Women
Vidya Raja
December 29, 2020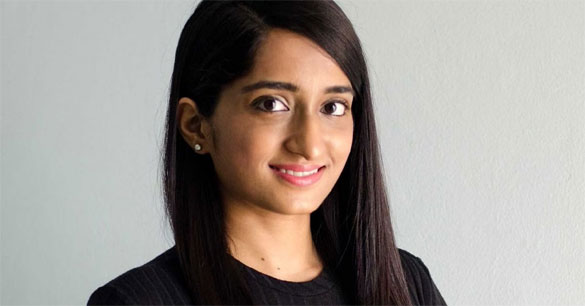 LedBy, India's first and only incubator for Indian Muslim Women, helps them by providing leadership workshops
-----
Dr Ruha Shadab (30) is the founder of LedBy Foundation, India's first and only leadership incubator focused on empowering Indian Muslim Women by providing leadership experiences to undergraduates and postgraduates. Launched in 2019, LedBy was incubated at Harvard University and was pre-seed funded by them as well.
Dr Ruha has been quite an achiever all her life – she pursued her medical degree, worked as a physician for a few years, then decided to join public health and worked at the Clinton Health Access Initiative (CHAI), worked with NITI Aayog and then made her way to Harvard with a full-tuition scholarship to pursue a master's degree in public policy. At Harvard, Dr Ruha realised the need to do something for Indian Muslim women given the specific challenges that they faced, and also found the medium to address the problem.
From a religious majority to a religious minority
To understand why Dr Ruha felt the need to start an initiative for Indian Muslim women, it is imperative to understand her early influences.
While Dr Ruha is originally from India, she was born and raised in Saudi Arabia and she spent the first decade of her life there before moving to Delhi/NCR.
Narrating an incident that left a deep impact on her, which eventually led her to start this initiative, she says, "Twenty years ago, it was on Diwali that my family and I moved back to India. While driving from the airport to our home I saw every house on the way lit up and children on the streets bursting fire crackers. This suddenly took me back to the Diwali's in Saudi and I realised how my friends there, the minority, never celebrated it in this way." After a few years, she saw Eid in a similar light as Diwali.
She says, "In Saudi, as part of a monolithic society, one does not even think of what the minority is feeling. And then I moved to India where so many things just hit me so hard." That is when she understood what being a Muslim woman, especially in a multicultural society like India, felt like.
100 million Muslim women, but where are they?
It was not like there were not enough Muslim women, but they were hard to find in the mainstream.
"It was tiring, after a point of time to be the only Muslim woman in school, college, workplace. There was no one who shared a similar background as me whom I could look up to and aspire to be and that is what I wanted to change," she says. During Dr Ruha's stint as a clinical physician, she says, "At the hospital I worked at, I would see so many young Muslim girls with large families. Without saying it was right or wrong, what I saw was that there was an issue that needed to be addressed."
Dr Ruha believes that there is a lot of talent in them [Indian Muslim women] but what they lack is 3 A's: agency, access, and avenues. LedBy is looking to change that. If you have the privilege of knowing, you do not have the luxury of not doing," says Dr Ruha.
What is LedBy?
LedBy works closely with high potential college-going Muslim women in India and provides them with three things – leadership workshops, 360* advisory framework, and executive coaching. "For all these three things we have very skilled women, across regions and religions, on-board to help the younger women realise and achieve their potential," says Dr Ruha.
"We have been able to get coaches, mentors, and facilitators from across the globe. Being a virtual program helps breaks barriers," she says. It is a summer program of four months in which 24 women are selected on merit. To be eligible to apply for this programme, you must identify yourself as an Indian Muslim woman, no more than two years away from completing a full-time undergraduate degree (that means, is in 3rd or 4th years of a 4-year program; 2nd or 3rd year of a 3-year program) or are in a full-time postgraduate program of one or two years duration, and physically reside in India.
How it has helped
For the 24 women who were part of the first cohort – what stood out were the connections that they made and the validation that their ideas and dreams received from others at the programme. While for Ammara Gul Qaisar, a student at Lady Shri Ram College, the programme "represents the power of human connections", for Sahreen Shamim the programme allowed her a chance to delve into her dreams and find ways of realising them.
With an office based in Noida, Dr Ruha says that everything that they do is virtual and in a sense COVID-19 only helped in pushing it towards being online.
https://www.thebetterindia.com/246035/ruha-shadab-noida-muslim-woman-delhi-saudi-arabia-foundation-incubator-harvard-mentor-leadership-vid01/
--------
Honour Killing of Ola Salem in Staten Island; Father Charged with Murder
By Benyamin Davidson
DEC 29, 2020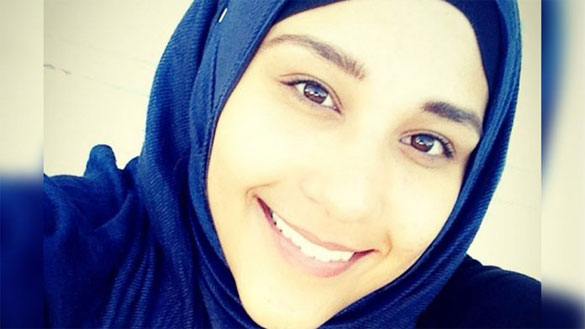 In October 2019, Ola Salem was found dead. She had been a well-loved volunteer at a domestic violence shelter in South Brooklyn for Muslim women and youth. Photo Credit: Instagram
-----
Kabary Salem, father of the 25-year-old whose body was discovered in a park on Staten Island last year, virtually appeared in court last week in connection with his daughter's death. As reported by the NY Times, Mr. Salem is being charged with a seven-count indictment including murder, strangulation and concealment of a human corpse.
In October 2019, Ola Salem was found dead. She had been a well-loved volunteer at a domestic violence shelter in South Brooklyn for Muslim women and youth. The local media had immediately suspected her husband, whom the police said she had a turbulent relationship with. At that time, her father steered investigators in a different direction, saying that she had several times spoken of being followed on the highway.
As per the Times, now, a year later, authorities believe this was a tale her father fabricated to mislead investigators. Mr. Salem,52, is now the prime suspect for allegedly killing his daughter, and dragging her body into Bloomingdale Park in the Prince's Bay neighborhood to conceal it with branches and leaves. Court records show that he pleads not guilty. His lawyer did not immediately respond to requests for comment.
"Throughout the course of this tragic case, we had never lost hope that the alleged killer would be arrested and charged," Michael E. McMahon, the Staten Island district attorney said in a statement. "We will continue to work tirelessly to hold this defendant accountable."
On October 23, 2019, Ola Salem had been in Pennsylvania with her father, who worked as a driver and was formerly a professional boxer who competed in the Olympics. Law enforcement officials assert that the investigation turned when it was the discovered that Mr. Salem had rented a car from Avis on Oct. 22. Mr. Salem had originally told investigators that he had driven his daughter home to New York in their family car. Detectives learned that Mr. Salem used the rental car to travel extensively in Staten Island, and made a stop in the park where her body was discarded.
Police allege that Mr. Salem strangled his daughter in Pennsylvania, drove to Staten Island to dump her body in the park, returned to Pa and then later fled the country. In December. Mr. Salem was arrested in Kuwait with help from the State Department and Interpol, and extradited back to NY. Prosecutors have not revealed a motive for the killing. Mr. Salem is slated to appear in court again on Feb. 5.
https://thejewishvoice.com/2020/12/honor-killing-of-muslim-woman-in-staten-island-father-charged-with-murder-2/
--------
Two Young Saudi 'Sheroes' Accelerate Dakar Rally Preparations
December 30, 2020
RIYADH: Two Saudi women are aiming to make history as the first female athletes from the Kingdom to participate in the annual Dakar Rally, as part of a team dubbed the "Sheroes."
Co-captains Dania Akeel and Mashael Alobaidan hope to become a symbol of the country's development and inspire women in Saudi Arabia to pursue their passions and follow their dreams, with a six-month project designed to train them up for the race in 2022.
Akeel, who is also one of Sheroes' project managers, said that she has been passionate about driving for as long as she can remember. She rode her first quad bike aged 8, and her first 150cc dirt bike in the desert at 14.
"I believe it is only natural for me to partake in one of the most challenging desert championships around the world, which also happens to take place in our sandy backyard," she said.
Akeel was also the recipient of the "Rookie of the Year" award during her first racing season, for the Ducati Cup in the UAE National Sportbike Super series 2019/2020 season.
Alobaidan, the second driver and project manager, said that she had also been involved in sports and outdoor activities from a young age. In addition to her experience with buggies, dirt bikes, and motorcycles, she is also a Professional Association of Diving Instructors certified advanced scuba and freediver.
"I am excited to be part of Dakar and discover the great outdoor treasures that Saudi Arabia embodies," she said. "Dakar will be a dream come true."
Alobaidan also holds a US motorcycle driver's license and received navigation and safety training in California, US.
Iole de Simone, project director and rider, has trained and developed with various sport teams and disciplines across five countries. She has both competed in and organized local, regional, and international events.
De Simone was the first to contact both Akeel and Alobaidan, and is now looking to expand the team with two more members to meet the four-person requirement of the Dakar Rally.
"We have two potential Saudi ladies who might join us as co-pilots. We're currently in negotiations with them. I'm also in contact with two Saudi male drivers who participated in last year's rally," she told Arab News.
She said that the team was also hoping to get the first female Saudi dirtbiker to join them as well.
"We are planning on launching an Instagram page where we will advertise what we are looking for. Everything was slowed down because of the coronavirus pandemic, but we are still moving forward," she added.
Behind the team stand two coaches: Poles Marek Dabrowski and Jacek Czachor, who together achieved five CC FIM World Championship titles, and have collectively participated in the Dakar Rally 15 times.
These two legends of the sport will be teaching the team how to transfer their bike skills to the car they intend to drive during the 2022 Dakar Rally.
In addition to the coaches, the team also includes Filip Dabrowski, a professional team manager for the Dakar Rally and Cross Country World Championship events. He has been active in the sport since 2004, and has completed 13 rallies.
The team will begin their training in February 2021 with a Polaris RZR 1000. Following that, they intend to compete in 6 SAMF Cross Country and Baja Championship rounds, the Abu Dhabi Desert Challenge in November, before finally reaching their goal of the 2022 Dakar Rally.
At a launch event celebrating the team held recently in Riyadh, Akeel and Alobaidan offered advice to young Saudi women who want to follow in their footsteps.
"The best advice that I've ever gotten was 'if it's good for you and it's good for everyone else, you should follow it.' For me, racing and competing and driving pushes me towards excellence. This is what I would advise others to do," Akeel said.
"Find what you're passionate about, and just go for it. Even if you see obstacles, just bear with them. Try to overcome them and achieve your dreams. It's all about passion," she concluded.
https://www.arabnews.com/node/1784781/saudi-arabia
--------
Saudia to Hire 50 Saudi Women as Flight Attendants
December 29, 2020
JEDDAH — Saudi Arabian Airlines announced the hiring of 50 Saudi women as flight attendants. Speaking to Okaz/Saudi Gazette, the national carrier sources confirmed that 50 airhostess positions have been allocated for female citizens in the first phase to work in Jeddah and Riyadh stations. They will take up job after undergoing training for two months.
Saudi Arabian Airlines announced earlier about the opening of jobs for Saudi women to work in the field of airhostess. The airline stipulated that the minimum qualification is secondary education and the age is between 20 and 30 years with fluency in English language.
The applicant's weight shall be proportional to height according to the Saudi Airlines standards, in addition to passing the medical examination, the airline sources said.
Saudi Airlines recently celebrated the occasion of achieving 100 percent Saudization in the position of co-pilot in the national carrier.
In last January, Flynas, a low-cost Saudi private airline, said it would start recruiting Saudi women to work as air hostesses, in a new first while creating new job opportunities for women. It will be the first among Saudi carriers to recruit women in senior positions.
https://saudigazette.com.sa/article/601949/SAUDI-ARABIA/Saudia-to-hire-50-Saudi-women-as-flight-attendants
--------
Retiring founder of Texas Muslim Women's Foundation leaves a legacy of strong, kind leadership
By Rifat Malik
Dec 28, 2020
It's hard to imagine that one of America's greatest tragedies — the 9/11 terrorist attacks and the backlash against American Muslims — would lead to the formation of an empowering grassroots organization in Dallas-Fort Worth, the Texas Muslim Women's Foundation.
As the nonprofit celebrates 15 years of championing interfaith sisterhood and providing social services for thousands of vulnerable women and children, it's also paying a farewell tribute to its retiring co-founder and a beloved community leader, Hind Jarrah.
A reflective Jarrah remembers those early years when local faith communities, reeling from the negative attitudes about Muslims, sought solace in one another.
"I started receiving invitations to present about Islam and Muslims in various venues: schools, colleges, churches, synagogues, clubs and women's groups," says the 70-year-old mother of three grown daughters.
"DFW Women's Interfaith Dialogue was formed at SMU Perkins School of Theology with my soul sister, Rev. Isabel Docampo," Jarrah says. "This brought women from all denominations and faiths together to know one another and build friendship and understanding for one another."
Still on faculty at SMU, Docampo recalls how Hind's personality and faith helped navigate some tense conversations.
"We had so many misconceptions to overcome," she says. "Through the years, we came together monthly (sometimes more), broke bread together in one another's homes, celebrated, births, weddings and deaths, and we weathered a war in the Middle East as well as prayed together when the U.S. invaded Iraq."
In 2004, Jarrah received a seminal invitation to attend a Dallas Women's Foundation (now Texas Women's Foundation) committee meeting and was inspired by this outreach to call an organizational meeting of Muslim women from different backgrounds and walks of life.
One year later, the foundation was born.
Jarrah notes that the organization was able to launch with crucial philanthropic support from the Harold Simmons Foundation and a "life-changing" grant from the Robert Wood Johnson Foundation. The seed money enabled the foundation to fulfill its mission "to empower, promote and support women and their families through education, outreach, philanthropy and social services." In 2010, the Peaceful Oasis Shelter, run by the foundation for abused and displaced women and children, opened its doors.
Born in Lebanon to a family of Palestinian refugees who had lived in Acre, Israel, until l948, Jarrah knows about displacement. Hard life lessons and the teachings of her Islamic faith kept her afloat during those tumultuous years.
She credits her father for passing along ancient teachings from Abraham, Moses, Jesus and Muhammad. "He taught us that life's hardships make one a better human being, and this life is a series of tests."
Jarrah has risen to the challenges of running the foundation, and those who know her say her commanding but warm presence has been instrumental in achieving the foundation's successful growth. It has a $3 million budget, operates two shelters, manages over 25 transitional apartments and supports more than 40 part-time and full-time staff members. She is widely respected in a largely conservative Muslim community, no mean achievement considering the stigma attached to advocating on issues like domestic violence, which permeates most cultures and communities.
"The Texas Muslim Women's Foundation exists because of Hind's vision, hard work and empowerment of other women and men to enlarge that vision," says SMU's Docampo. "And she does all of this with a great deal of humility. She never shines the light on herself, but prefers to point the light toward others. It is never about her; it's about the vision."
Jarrah is keen to emphasize the dedication of staff and volunteers, including the newly appointed executive director, Mona Kafeel.
More than a decade of guidance by Jarrah has been instructive, Kafeel says. She says it's been a challenge to reverse the view that abuse in the home is a "family matter" or "private matter."
Ultimately, Kafeel says, "Being in the domestic violence movement has its teaching moments. Most days, I'm thankful for the blessings I take for granted. When I see women changing their lives and thriving after going through such traumas, it makes me continue the work."
Kafeel describes her mentor Jarrah as a "trailblazer and a compassionate human being."
"She has truly left a legacy of hope for anyone and everyone," Kafeel says.
Both women share a powerful belief in sisterhood and Islam's prophetic tradition of honoring and empowering women. "I believe that women have the resourcefulness, the resilience, the dedication, commitment and perseverance to achieve whatever they set their mind to," Jarrah says. "The woman that rocks the cradle with her left hand — can rock the world with her right hand!"
https://www.dallasnews.com/news/inspired/2020/12/28/retiring-founder-of-texas-muslim-womens-foundation-leaves-a-legacy-of-strong-kind-leadership/
--------
'Trafficked' Woman Pleads For Repatriation from Saudi Arabia
29 December 2020
Cambodian authorities are searching for Ly Rohimas, a 26-year-old Cambodian Muslim woman from Memot district in Tbong Khmum province, who has claimed to be a victim of human trafficking.
Authorities were alerted to her situation after she made a plea to Prime Minister Hun Sen to bring her home in a Facebook post on December 28.
She claimed to have been cheated by a broker in 2017 and sent to Saudi Arabia, according to a senior police officer in the Ministry of Interior's Anti-Human Trafficking and Juvenile Protection Bureau.
Bureau director Chiv Phally told The Post on December 28 that officials are trying to contact the victim who has a Facebook account registered as Rohimah binti Mohamad Aly.
An official from the Cambodian embassy in Saudi Arabia is also currently searching for her, Phally said, as well as another group of officials who have been tasked with searching for relatives in her hometown.
"However, we don't yet have any leads on her whereabouts. We are trying to get her back to Cambodia," he said.
In a short video clip posted on her Facebook account, Rohimas described being trafficked and held captive.
"I am living in Saudi Arabia. I was cheated by [a] broker who 'sold' me to Saudi Arabia in 2017. There is no authority or organisation to intervene to get me out of this country.
"About my living condition . . . [the] house owner beats me almost every day, but I cannot get help from anyone. The house owner took away all of my personal documents. I have not received any salary or allowance. Moreover, I am prohibited from going out to meet anyone.
"I am an orphan who lived with my old grandmother and two younger siblings. I left my house [in Cambodia] to work [with the hope of] feeding my family from a young age. I didn't expect that they would take me or sell [me] like this," she said.
Othman Hassan, Senior Minister in charge of Special Missions who is also a Muslim leader in Cambodia, could not be reached for comment on December 29.
Centre for Alliance of Labour and Human Rights executive director Moeun Tola said that in some countries where Cambodian migrant workers are living, the rights and values of women are not respected.
He urged the government to prevent Cambodian citizens, particularly women, from going to work in these countries before bilateral agreements are established to protect them.
"I still cannot understand why, when we do not have a memorandum of understanding for Cambodians to work in certain countries, there are Cambodian migrant workers who are working illegally there.
"There is no clear policy, so these kinds of cases continue occurring. Why is there no clear action from the government [in response]?" he asked.
Tola urged the Ministry of Foreign Affairs and International Cooperation and relevant authorities to follow-up on Rohimas' case immediately. He said the government needs to rescue her from the abuse and bring her home.
Ministry of Labour and Vocational Training spokesman Heng Sour said on December 29 that the Ministry of Foreign Affairs and International Cooperation and the Cambodian embassy in Saudi Arabia were seeking information on where and how to intervene in order to return the victim to Cambodia.
https://www.phnompenhpost.com/national/trafficked-woman-pleads-repatriation-saudi-arabia
--------
Exemplary Women From All Over the Globe Share Their Views to Create A Better World
December 29, 2020
Sharjah: Exemplary women from across the world have come together to help alleviate the psychological fatigue brought about by the COVID-19 pandemic with a campaign titled 'Athena 40 — Voices of Tenacity'. The campaign is the latest endeavour of long-time strategic partners Sharjah's Nama Women Advancement Establishment (Nama) and London-based Global Thinkers Forum (GTF).
Athena40 is a hybrid platform that creates opportunities for women to thrive, access new networks and showcase their achievements. The campaign features more than 40 leading women and a podcast series, 'Athena40 — Conversations with Women', showcasing 12 forward-thinkers and decision-makers.
Global outlook
The campaign offers a global perspective on how women have risen above the challenges posed by the pandemic. Leveraging its exceptional network of women influencers, Athena40 has secured messages from Jordan, Saudi Arabia, United Kingdom, Italy, Lebanon, Nigeria, Turkey, Kuwait, Switzerland, Greece, United States, South Africa, Pakistan, Ivory Coast, Luxembourg, Belgium, Chile and also in partnership with Nama from the UAE, Kuwait and Brazil.
Prominent names include Princess Sumaya bint El Hassan, Unesco Special Envoy for Science for Peace; British philanthropist Dame Stephanie Shirley, Meera AlMheiri, board Member at The Supreme Council of Motherhood and Childhood; lawyer Diana Hamade; mountaineer and explorer Raha Moharrak; Mary Davis, CEO Special Olympics; Nnenna Nwakanma, ambassador World Wide Web Foundation; Attiya Mahmood, ambassador (Rtd) Pakistan; Brazilian entrepreneur Bel Pesce; and Dr Alanoud AlSharekh, director Ibtkar Consulting, and several others.
Better future for generations
Elizabeth Filippouli, founder and CEO of Athena40, said: "At the heart of all this, we have been granted a tremendous opportunity to create a better world for future generations. As women, let's multiply the ways in which we demonstrate our compassion and care for others. Let's share messages of vision and hope, messages of endurance and resilience. This is what tenacity is all about and we need to be tenacious to survive and thrive in an unpredictable world."
"Hope is a powerful force during difficult times, and 'Voices of Tenacity' offers the tools to keep you motivated, find a new perspective or purpose, and drive social impact," added Reem BinKaram, director of Nama Women Advancement Establishment. "The women changemakers featured in our videos and podcasts have many of the answers and insights we need right now. Their empowering words will spur communities worldwide to take action by leveraging their creative vision to initiate positive changes," she added.
https://gulfnews.com/uae/exemplary-women-from-all-over-the-globe-share-their-views-to-create-a-better-world-1.76155421
--------
Iranian Women Turn to Making Masks as Pandemic Dries Demand for Handicrafts
DECEMBER 30, 2020
As the coronavirus pandemic ravages Iran, home to the Mideast's worst outbreak, a women's group hopes to empower its members by helping them make and sell face masks.
The organization called "Bavar," or "Belief" in Farsi, formed in 2016, allowing women looking for work to make handicrafts with donated sewing machines. It gave widows and others a way to earn cash in a country whose anemic economy only worsened since, two years later, President Donald Trump withdrew the U.S. from Iran's nuclear deal with world powers.
Sara Chartabian, the founder of Bavar, said the group tries to teach women to be self-sufficient as unemployment and inflation remain high.
"We teach them fishing instead of giving them a fish," Chartabian said.
The pandemic, however, has seen the demand for handicrafts drop. Iran has 1.2 million reported cases of the virus, with about 1 million recoveries and over 55,000 deaths — with officials acknowledging the true toll could be far higher. Meanwhile, the women in need still had to earn money to support their families.
So the women at Bavar decided to begin making cloth face masks. Today, some 50 women sit with their sewing machines, creating two-ply cloth masks. A third layer can be added with material sold in local pharmacies.
Elham Karami, a 41-year-old woman who works five days a week to support her two sons, said she makes around 10,000 rials (3 U.S. cents) for each face mask she sews. Clients for Bavar include companies and others.
"I am grateful for this (organization) because they turned me to a skilled tailor for free," Karami said. "They allowed me to use a sewing machine to learn how to sew. They also provided materials for me to work on."
Depending on the order size, Bavar then sells the masks for as much as 250,00 rials (96 U.S. cents) apiece.
In Iran, where the capital of Tehran has been hard-hit by the virus, authorities have mandated mask wearing. While fines for not wearing a mask remain low and poorly enforced, the public increasingly has been seen wearing them.
Chartabian said Bavar's sales help support buying materials, sewing machines and other matters. The organization also provides women with psychological counseling and other support. She declined to offer specific sales figures for the masks so far, but said every bit helped support women in need.
"Maybe the money is not so much, but we provide them services such as psychological counseling and also equipment," she said.
https://www.news18.com/news/buzz/iranian-women-turn-to-making-masks-as-pandemic-dries-demand-for-handicrafts-3227882.html
--------
URL: https://www.newageislam.com/islam-women-feminism/dr-ruha-shadab-behind-indias/d/123927
New Age Islam, Islam Online, Islamic Website, African Muslim News, Arab World News, South Asia News, Indian Muslim News, World Muslim News, Women in Islam, Islamic Feminism, Arab Women, Women In Arab, Islamophobia in America, Muslim Women in West, Islam Women and Feminism