New Age Islam News Bureau
11 December 2021
• Teenage Marriages Likely Under-Reported, Says Malaysian Women's Group
• Allow Women to Work, Girls to Get Education: European Union to Taliban
• Quebec Teacher's Removal for Wearing Hijab A 'Cowardly' Move, Minister Says
• Empowerment of Women: Pakistan President Highlights Key Factors
• Ehsaas and NCSW, Pakistan, Join Hands for Welfare Of Women And Girls
Compiled by New Age Islam News Bureau
URL: https://www.newageislam.com/islam-women-feminism/najla-bouden-romdhane-tunisia-arab/d/125943
--------
Dr Najla Bouden Romdhane, First Female Arab Premier in North African Expanse As Well As In the Whole Arab World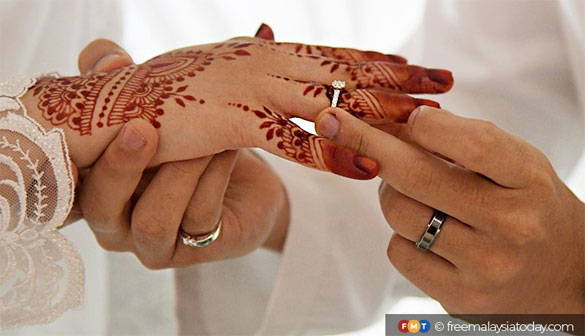 Dr Najla Bouden Romdhane, Prime Minister of Tunisia
-----
Elf Habib
December 11, 2021
The appointment of Dr Najla Bouden Romdhane, as the first ever Prime Minister of Tunisia, on September 29, brought her the unique honour of being the first ever female Prime Minister in the North African expanse as well as in the whole Arab world.
Her ascent has also added yet another titillating plus to Tunisia, already known to have set in the Arab Spring, pioneered the first ever transition to democracy in the entire Arab world and garnered the mood and the movement that rocked the regimes in Libya, Egypt, Syria, Yemen and Bahrain.
A female Premier similarly may stimulate the female struggle for more rights and equality in a rather quite patriarchal Arab world, that has already witnessed female participation and success for gender parity in Saudi Arabia, Egypt and Lebanon and defeated the combined might of the fundamentalist religious lobbies and the dictatorship of the generals in Sudan.
Bouden has so far not been in any political limelight or shown obvious loyalties, but is rather known as a university academic with training, research and expertise in geophysics engineering. She completed her doctorate in Paris, working on earthquake engineering, focusing on the seismic hazards in her region and then worked as a professor at the National Engineering School at Tunis El Manar University.
In 2011, she was appointed as the director general to lead the quality management at the Ministry of Higher Education. In 2016, she was entrusted to help implement World Bank projects for Higher Education and Scientific Research in the same Ministry and continued with this assignment until her elevation as the Prime Minister.
Given her scientific research and management trove, she may have a precise and logical approach to the problems being faced, yet her actual leadership and authority in the system would be quite constrained by the powers concentrated by the President Kair Saied.
On July 25, he sacked the government of Hichem Mechichi, suspended the Parliament, ended the immunity of the parliamentarians and took over the Judiciary. Barely five days before inducting Dr Bouden, he further extended the suspension of the Parliament and expanded his legislative and executive powers even further. He also abolished the authority established in 2014 to watch over the constitutionality of various actions and started to rule by decrees.
Superimposed upon this is an excruciating economic challenge wrought by the rising debts, erosion of GDP that fell by 8.8 percent last year, receding foreign investment and rising unemployment surging to 17.8 percent by the first quarter of this year. This figure, even before the Covid crunch, had soared to 15 percent.
The GDP growth rate has plummeted to a paltry 0.3 percent while rising inflation has pushed about six hundred thousand Tunisians below the poverty line. The threat of a new Covid variant would further impact the country's agriculture, industrial and tourism sectors. Dr Najla , however, announced plans to refurbish the economy and raise living standards.
Her success to stem the economic slide and improve livelihood is threatened essentially by the uncertainty about the continuity of the present system, contrived to become more Presidential just by the presidential decrees purported to be issued in the larger national interest. The President plans to hold a referendum to seek wider approval for this transformation.
But the Parliamentary Constitution altered by him had evolved through a long torturous path and had established the Parliament as the ultimate centre of the national discourse and power. It was also a first rare feat in the Arab world. The process commenced in February 2012, almost two years after the Spring emerged, weathered tensions among various factions particularly the Islamist and secular segments.
The Islamists insisted on firm guarantees for Sharia and Islamic activity that had been almost suppressed for decades while the seculars stressed to keep religion out of the state's affairs. Promulgated finally in January 2014, it was hailed as a great success of the compromise and consensus, by the Tunisians as well as by the foreign observers. In 2019, it accomplished the first peaceful transfer of power from one democratically elected government to another as Tunisia elected its second President and second Parliament under this constitution.
How the Tunisians people, their suspended Parliamentarians, political parties and various pressure groups, would now react to the proposed referendum, would evidently determine the fate of this Presidential gamble and the image, popularity and legacy of the Premier he selected. Some civil society sectors have already denounced these Presidential steps as a drift to derail democracy and a pretext to purloin the absolute power.
There is also international concern at the arbitrary orchestration of the system. Angela Merkel, for instance, urged Tunisia to return to the consensus and the elected parliamentary practice. The success of her government thus would also depend upon the aid and loans from various foreign donors and the government's ability to balance various conflicting interests of the donors like the western countries and Saudi Arabia.
IMF would likewise have its prescriptions and preconditions. In the regional context economic recovery and progress would also be influenced by the prognosis in Lebanon, crisis in the neighbouring Libya and access to the Red Sea routes while the national agriculture and industrial sectors would also be affected by the position and the pangs of the pandemic, its mutations and the emerging variants.
Dr Bouden's experience and expertise of working with the World Bank can indeed contribute to her access and interaction with the donors. However, her actual contribution and legacy, may be linked to this vast and complex array of variable factors, far beyond her control, her very stature of being sought and selected for this challenge, has assured her this first unique niche in the history of the Arab World.
Source: The Nation Pakistan
https://nation.com.pk/11-Dec-2021/the-first-female-arab-premier
--------
Teenage Marriages Likely Under-Reported, Says Malaysian Women's Group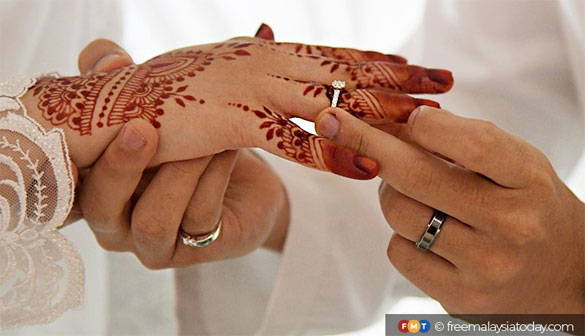 The government says that 411 girls and 34 boys dropped out of school last year to get married.
-----
Wong Pek Mei
December 11, 2021
PETALING JAYA: A women's organisation has speculated that there has been a higher incidence of teenage marriages during the pandemic than shown in official figures.
"It is possible that the number 445 does not reflect the actual prevalence of child marriages during Covid-19," a spokesman for the All Women's Action Society (Awam) told FMT.
She noted that Unicef Malaysia had expressed concern about the likely increase in child marriages due to school closure and the need felt by parents to marry their children off for financial survival.
Religious affairs minister Idris Ahmad recently said that 411 girls and 34 boys dropped out of school last year to get married.
A hundred and eighty-three of them were from Sarawak. Sabah recorded 86 cases, Kelantan 43, Pahang 38, Terengganu 21, Perak 21, Kedah 17, Selangor 12, Johor 10, Perlis four, Penang four, Negeri Sembilan three, Melaka two and Labuan one.
The Awam spokesman said the report should not be taken lightly whatever the numbers.
"The high risk of gender-based violence and oppression in child marriages makes even a single child marriage one too many," she said.
She urged the government to revive the National Strategic Plan on Addressing the Causes of Child Marriage.
"We do not have to reinvent the wheel. What we need to do now is allocate proper resources to put the national plan into action," she said.
Another women's group, Sisters in Islam (SIS), alleged in a tweet that the education ministry had failed to handle the education crisis that came with the pandemic.
It said the learn-from-home initiative was "unsystematic and uncomprehensive" and this had resulted in the failure of students to use their time meaningfully.
SIS noted that women, family and community development minister Rina Harun once said the government was committed to overcoming child marriage.
"However, it has not been followed through by action or amendments to policies," it said.
Except for Selangor, state governments have yet to amend their laws to make 18 the minimum age for marriage although Penang, Sabah, Johor, Melaka, Perak and the Federal Territory of Kuala Lumpur have agreed to do so.
Child rights activist James Nayagam said the report about teenage marriages presented a worrisome trend in the country.
Source: Free Malaysia Today
"I don't see any strong political commitment towards addressing this issue," he said.
https://www.freemalaysiatoday.com/category/nation/2021/12/11/teenage-marriages-likely-under-reported-says-womens-group/
--------
Allow Women to Work, Girls to Get Education: European Union to Taliban
Dec 11, 2021
Kabul (Afghanistan): European Union Special Representative for Afghanistan Tomas Niklasson on Friday urged the Taliban to allow women to work and girls to go to school. Niklasson termed girls in Afghanistan not going to school and women not going to work a frozen asset, reported Pajhwok Afghan News.
He wrote on his Twitter account, "I am deeply concerned about #Afghanistan's frozen financial assets. But girls not going to school, women not being allowed to work, to provide services through NGOs, or to create and lead businesses providing jobs are another frozen asset. The interim government can unfreeze it." "The #EU will continue to uphold the #universality of #humanrightsand exercise vigilance against any attempt to undermine international commitments," added Niklasson.
The Taliban, after taking control of the country in mid-August, had closed the schools with thousands of girl students confined to their homes, attracting criticism by the international community. The Taliban takeover of Afghanistan has resulted in the loss of work for Afghan businesswomen who are largely confined to their homes owing to the group's harsh interpretation of Sharia law."#Afghanistan will survive, rise and prosper, once it includes its #women. #AFGgirls2School," said Niklasson in the tweet.
Source: Zee News
https://zeenews.india.com/world/allow-women-to-work-girls-to-get-education-eu-to-taliban-2418212.html
--------
Quebec Teacher's Removal For Wearing Hijab A 'Cowardly' Move, Minister Says
By Rachel Gilmore
December 9, 2021
Multiple politicians are speaking out to condemn the reassignment of an elementary school teacher in Western Quebec, who was forced to leave her job after being told her hijab violates the province's law that forbids teachers from wearing religious symbols.
That law, known as Bill 21, was passed in June 2019 and bans the wearing of religious symbols such as hijabs, kippas and turbans by teachers and other government employees deemed to be in positions of authority.
"It's cowardly," said Crown-Indigenous Relations Minister Marc Miller, who is also a Montreal-area MP.
"This type of discrimination isn't reflective of the Quebec society I want to live in."
Miller pointed out that under Bill 21, International Development Minister Harjit Sajjan "couldn't teach music class in Quebec, because of the turban that he wears on his head."
"He shouldn't, because he's a lousy musician, but that's the only reason he should be excluded from teaching, frankly…it's disheartening and it's picking on someone vulnerable."
NDP Leader Jagmeet Singh, who has previously shared stories of hatred he faced for wearing a turban, also slammed the school board's decision.
"There are no concerns about her capacity and ability to teach, no concerns about whether she's providing good education to kids, simply because of the way she looked and the way she dressed, she is no longer able to teach those kids," he said.
"On a personal note, I know what that's like — to feel like you don't belong because of the way you look, and to not be able to do what you love because of the way you look. That's what's happening right now, and why this bill is so wrong."
Parents from the Chelsea Elementary School said they found out the teacher was being removed last week, when they received a letter about it. Some later learned it was due to her hijab, and the teacher herself ultimately confirmed that fact in an interview, according to The Canadian Press.
In a statement sent to The Canadian Press, the Western Quebec School Board — which has previously come out firmly against Bill 21 — declined to comment specifically due to confidentiality surrounding human resources issues.
Director general Mike Dubeau did say, however, that the board's stance on Bill 21 has not changed — but he said it is subject to provincial laws that regulate employment in the public sector.
The statement did little to quell concerns, however, as politicians of all political stripes continue to speak out against the decision.
Conservative MP Kyle Seeback took to Twitter to express his concern, saying he "cannot in good conscience keep silent on this anymore."
"This is an absolute disgrace. It's time politicians stood up for what's right. Bill 21 has to be opposed. In court, in the house of commons and in the streets," he wrote.
Liberal MP Iqra Khalid — who led the 2017 push to get MPs to agree to M-103, the anti-Islamophobia motion — also took to Twitter to say she is "deeply concerned" about the teacher's removal.
"We have seen what happens when policies are used to reinforce systemic prejudice and divide Canadians. We have felt their tragic consequences," she wrote.
"We are better than this."
Conservative Leader Erin O'Toole refused to take a swipe at Quebec over Bill 21 during a Thursday press conference — while reiterating that he's not a fan of the law.
"I personally oppose Bill 21 and the measures in it. I've also said that I will try and respect provincial jurisdiction and the competences of the provincial governments to make decisions like in the case of Quebec," he said.
"We would never apply a bill like this on the federal jurisdiction…but it is a question for Quebec to decide. And I do think we have to make sure that everyone is respectful and respected in these discussions about secularism."
Indigenous Services Minister Patty Hajdu added that "women should have the right to wear what they want to wear," a sentiment Liberal MP Salma Zahid echoed.
"It should be a woman's choice what to wear and what not to wear. I wear a hijab." she said.
"I will always be there to stand up for those women who want to wear a hijab…and in this incident, which has happened with the teacher in Quebec, I think it's not right."
Zahid added that "governments don't have a business in telling women what to wear and what not to wear."
Deputy Prime Minister Chrystia Freeland spoke slowly and carefully when she was asked about the teacher's removal, pointing to the government's position on Bill 21.
"The Prime Minister was very clear during the election campaign…he was very clear about our government's position, and of course, that remains our government's position."
During a campaign stop on Montreal's South Shore in September, Trudeau said the government haven't ruled out intervening against the secularism law.
"We have not taken off the table intervening at a later date because no federal government should take off the table the ability to stand up for people's fundamental rights," he said.
The secularism law is already being challenged by several groups. Hearings in Montreal combined four lawsuits challenging the law on the grounds it discriminates against religious minorities, particularly Muslim women, and were ongoing last month.
The National Council of Canadian Muslims and the Canadian Civil Liberties Association pledged to appeal an April ruling by a Quebec Superior Court judge that largely upheld the law, despite acknowledging it violates the rights of Muslim women and has dehumanizing consequences for those who wear religious symbols.
That ruling did strike down parts of the bill concerning English-language school boards in the province, and members of the provincial legislature.
Source: Global News
https://globalnews.ca/news/8437742/politicians-denounce-bill-21-quebec-teacher-removed-hijab/
--------
Empowerment Of Women: Pakistan President Highlights Key Factors
10 Dec 2021
ISLAMABAD: President Dr Arif Alvi said that the digital and financial inclusion, safe environment and good health were the key factors to contribute to empowerment of the women in a society.
The president expressed these views, while addressing the launching ceremony of the National Gender Data Portal, here on Thursday.
The president said it was a must to go back to our roots when Islam had liberated women from exploitation and provided her inheritance rights some 1,500 years ago.
He said there could be no empowerment sans right in inheritance and financial inclusion. He said that the laws in Pakistan always protected women's inheritance rights, which had been further ensured by empowering the offices of federal ombudsmen, which would ensure her inheritance right as well as retrieval of her grabbed property.
The president said the West had granted women their rights not more than a 100 years ago as prior to that, in the UK, the woman as well as all her belongings used to be considered the man's property.
Referring to a higher dropout rate of girls from schools, he said it was society's responsibility to provide them a safe environment also keeping in view the cultural and traditional norms.
He said that it was also equally essential to protect women's health by avoiding frequent pregnancies as infant and maternal mortality would never let the women empower.
He also called for providing safer public space to women for their fearless movement to and from educational institutes or work places. President Alvi, who earlier launched the portal, told the gathering that the government was about to start disbursing cash assistance to women through their bank accounts, which would provide her a better control over the money besides increasing her value in the family.
He said the government and the society including chambers should arrange employment for the educated women and skill training for illiterate to enable them sells out their products in the markets or through e-marketing.
Reiterating the importance of the data, the president however disagreed with Pakistan's "inaccurate" ranking for gender gap but he simultaneously also expressed his concern about the situation and called for the remedial measures for women inclusion and empowerment.
The president mentioned the government's pro-women initiatives such as easy loans by banks considering the women more reliable in repayment.
Chairperson of National Commission on Status of Women Nilofar Bakhtiar apprised the gathering of the successful ongoing 16 days of activism on violence against women. She lauded the active participation of the people in South Punjab, tribal areas, Sindh and Balochistan.
She disagreed with the country's international ranking on gender gap and hoped the portal would help provide correct data to report the correct situation. Regarding the cases of violence against women, she said the Covid-related frustration among men owing to unemployment, and other economic issues could also be among the reasons.
Additional Secretary Ministry of Foreign Affairs Nabeel Munir said Pakistan's commitment for women empowerment was derived from the religion which also reflected in its policies.
He said Pakistan's women were engaged in every forum having contributed to the highest offices like prime minister, National Assembly speaker, and top positions in military. He said the portal would provide accurate data and ensure better coordination among federating units and leading to a better reporting on international obligations and for decision making.
Source: Brecoder
https://www.brecorder.com/news/40139091
--------
Ehsaas and NCSW, Pakistan, Join Hands For Welfare Of Women And Girls
December 11, 2021
Commemorating sixteen days of activism campaign against gender-based violence, the event titled, 'Humein Ehsaas Hai Khwateen Ka" was held today under the umbrella of Ehsaas. Senator Dr. Sania Nishtar, SAPM on Social Protection and Poverty Alleviation was the chief guest on the occassion.
The event was co-organized by Ehsaas, National Commission on the Status of Women (NCSW) and Quaid -e-Azam University.
Addressing the occasion, Dr. Sania said, "Gender-based violence is not acceptable at any level and it should be stopped for the development of society and economy. Our government is fully committed to empowering its women.
Ensuring sustainable women empowerment, Ehsaas fifty percent plus rule is squarely embedded in all Ehsaas initiatives including Ehsaas cash transfers, Ehsaas undergraduate scholarships, Ehsaas interest free loans and Ehsaas Amdan asset transfers.
Currently, Ehsaas is also ensuring financial inclusion of 8 million Ehsaas Kafaalat beneficiaries through the provision of bank accounts; the entire process will be complete in six months." She also reiterated that education is essential for the socio-economic empowerment of girls and women.
"Ehsaas is the only programme worldwide that offers a higher stipend amount for girls compared to boys under its conditional cash transfer (CCT) programmes; Ehsaas School Stipends and Ehsaas Nashon uma", she highlighted further.
Dr. Sania also applauded the collaboration between NCSW and Ehsaas and expressed hope that this event will lead to longstanding and meaningful women empowerment centric partnership in the coming days.
In the opening remarks, Chairperson NCSW, Nilofar Bakhtiar expressed her joy at being back at Quaid-e-Azam University where she briefly studied during her academic career.
She went on to share a brief historical perspective of 16 Days of Activism against Gender-based Violence and explained how this violence is the most pervasive and least convicted crime in the world. She also appreciated the efforts of Ehsaas programme in their unyielding efforts for uplifting the women in Pakistan.
Earlier, welcoming guests at the ceremony, Prof. Dr. Muhammad Ali said financial and economic empowerment of women can ensure gender equality. He said that women still face discrimination and exploitation in our rural areas and we can end this menace by creating awareness.'
Source: Pak Observer
https://pakobserver.net/ehsaas-and-ncsw-join-hands-for-welfare-of-women-and-girls/
--------
URL: https://www.newageislam.com/islam-women-feminism/najla-bouden-romdhane-tunisia-arab/d/125943
New Age Islam, Islam Online, Islamic Website, African Muslim News, Arab World News, South Asia News, Indian Muslim News, World Muslim News, Women in Islam, Islamic Feminism, Arab Women, Women In Arab, Islamophobia in America, Muslim Women in West, Islam Women and Feminism