New Age Islam News Bureau
20 November 2021
• Women In The UAE Can Walk Fearlessly At Night, Says Sheikh Mohammed
• 'You Didn't See Saudi Girls Working In Kitchens' Says Female Chef With Bakery Dream
• Coach Of Saudi Arabia's First Women's National Team Looks Forward To New Era For Football
• Saudi-Led Digital Cooperation Organization Supports Women's Participation In Pakistan's Digital Economy
Compiled by New Age Islam News Bureau
URL: https://www.newageislam.com/islam-women-feminism/minority-pakistan-rights-activists/d/125808
--------
Dire Need For A Dedicated Law To Protect Minority Girls In Pakistan, Say Rights Activists
Nov 18, 2021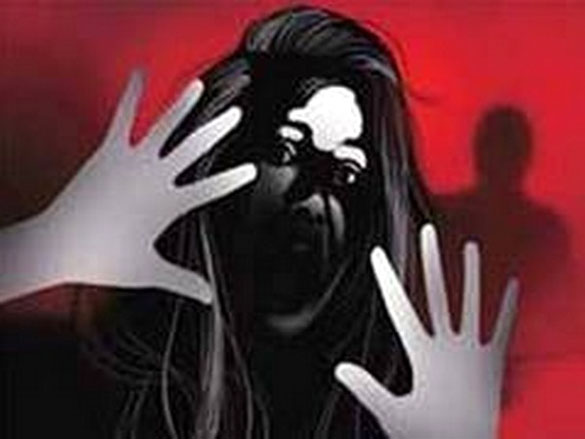 Representative Image
-----
ISLAMABAD: Atrocities against minority women has now become common in Pakistan and according to recent data around 1,000 women belonging to Christian and Hindu communities are forced to convert to Islam every year.
Ashiknaz Khokhar, a human rights activist noted that kidnapping of minor girls from religious minorities is commonplace in Pakistan, reported Greek City Times.
"The (Pakistan) government is not taking this issue seriously and parliament recently refused to pass the bill on forced conversion," Khokhar said.
"Every year about 1,000 Christian and Hindu girls are forced to convert to Islam. There is a dire need for a dedicated law to protect minority girls."
Citing another incident from Pakistan's Punjab province, the publication reported that one more Christian girl was abducted by a Muslim in Pakistan's Punjab province.
12-year-old Meerab Abbas was taken by Muhammad Daud and a native of the Pakistani province of Balochistan, Greek City Times reported citing a Asia News report.
The plight of women in Pakistan is increasing day by day as a fresh report has stated that nearly 6,754 women were abducted in the country's Punjab province in the first half of 2021.
Out of that, 1890 women were raped, 3721 were tortured whereas 752 children were raped, Duniya News reported.
On August 30, the Board of Trustees of Transparency International Pakistan (TIP) expressed concerns over increasing attacks on women in the country.
In Islamabad, there were nearly 34 official incidents of rape while 27 incidents were reported in the media. The number of official incidents of violence recorded in Punjab was 3,721, but only 938 cases were reported in the media, Dunya News said.
Source: Times of India
https://timesofindia.indiatimes.com/world/pakistan/pakistan-nearly-1000-christian-hindu-women-fall-victim-to-forced-conversion-every-year-say-rights-activists/articleshow/87773996.cms
--------
Women In The UAE Can Walk Fearlessly At Night, Says Sheikh Mohammed
17 Nov 2021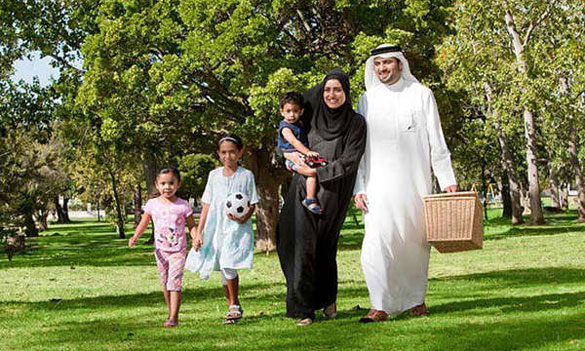 Provided by Khaleej Times
----
The UAE is a country where women can walk around at night without fear, beamed His Highness Sheikh Mohammed bin Rashid Al Maktoum, Vice-President and Prime Minister of the UAE and Ruler of Dubai, on Wednesday.
The Dubai ruler tweeted out in recognition of the UAE recently ranking first in yet another safety index. About 95 per cent of the country's residents said they feel safe walking alone at night, according to Gallup's 2021 Global Law and Order report. The UAE topped the list in this index.
"Residents can safely walk alone at night. Safety is a blessing and security means calmness and a happy life. If you are told that a woman can walk alone, at day or at late hours at night with no fear, you should know that she is in the UAE," he tweeted.
"May Allah make this country secured and safe. And bless us with more peace, calmness and security."
The UAE was also ranked second in the report's Law and Order Index. With an index score of 93, it is ranked behind only Norway (94) on the list. It is ranked ahead of countries like Switzerland, China and Finland.
Source: Khaleej Times
https://www.khaleejtimes.com/uae/women-in-the-uae-can-walk-fearlessly-at-night-says-sheikh-mohammed
--------
'You didn't see Saudi girls working in kitchens' says female chef with bakery dream
Mariam Nihal
Nov 19, 2021
For Asma Alamoudi, building a career as a chef was a childhood dream that might have been beyond her grasp.
Now Ms Alamoudi, 29, is one of countless young women in the kingdom whose horizons have been expanded by sweeping reforms in the kingdom.
"As a seven-year-old, I remember whisking up new dishes with my aunt in our kitchen. That's when I started taking interest in cooking. But it was Gilmore Girls that sparked this dream and yearning for owning my own bakery one day," she says, referring to to the popular US TV series.
About two thirds of Saudi Arabia's population are under the age of 35, found a study last year. Most grew up watching western shows.
Ms Alamoudi works as an assistant chef and barista at Meraki cafe. Like other Saudi women, she drives herself to work and does the same jobs as her male colleagues without restrictions such as wearing an abaya.
"People don't realise that none of this was possible around six years ago until new laws came into place," she says. "It's hard for us to remember, considering we are the new generation."
"Things have changed drastically."
Ms Alamoudiwas born and raised in Jeddah, the kingdom's second-largest city. She studied health and nutrition at King Abdulaziz University.
"We didn't have many culinary art venues when I was in college in 2011, but today we have a Saudi culinary academy, Misk programmes encouraging young Saudis to participate in professional classes and a new culinary school in Sharqiyah," she says.
None of this seemed possible until Saudi Arabia launched its ambitious Vision 2030 economic strategy in 2016. Since then, young people have been encouraged to follow their passions.
After graduating from university, Ms Alamoudi worked at a food sensitivity test clinic, assessing people's tolerance or allergies to different foods, before working as a barista at two cafes. She has since taken a job at Meraki, where she works with female chefs.
"I learnt latte art, which was fun, and finally am able to work in the kitchen and experiment with recipes," she says. "In fact, I will be launching my first ever creation, pumpkin pancakes, for fall this month. I am so excited.
"The head chef is a woman and so are the assistants. In fact, we were thinking of adding a male member to the team."
Vision 2030 and the kingdom's National Transformation Programme 2020 have made female empowerment a priority in the kingdom, which aims to create one million jobs for women by 2030.
Since 2018, Ms Alamoudi has worked for companies owned by Saudi women.
She believes women can play a more prominent role in running businesses, but says life was "very different" for women born in the 1970s and 1980s.
"For those of us born in the 1990s, life is very different from what it used to be for the older generations. I drive to work, I go to the gym, come to work in a mixed environment and work alongside men, all of which is pretty normal for us now," she says.
She remembers when Saudi Crown Prince Mohammed bin Salman changed the course of the kingdom with social reforms, such as granting women the right to drive in 2018.
Thousands of new jobs were created for women and many took roles in malls, restaurants and cafes.
"You didn't see Saudi girls working as baristas or chefs in the open before. I work comfortably in mixed spaces. It is a very chilled atmosphere," she says.
"The crowd is open-minded and we really enjoy what we do. Today, I have the opportunity to do what I love most. Working in the kitchen takes me back to the happy memories of that seven-year-old version of me."
She says the role of women is changing in today's society.
"I realise women were more domesticated or were raised to restrain in some ways, in my personal experience," she says.
"But I want to change that for our generation and for the next one. I always encourage my niece to speak her mind, and my nephew to support her — and each other. We've got to break the cycle."
She likes to spend her spare time focusing on her mental, physical and spiritual health, watching shows on Netflix and posting videos on TikTok.
TikTok is something that happened for her during the pandemic, she says. "I got so many positive reviews. I have colleagues coming up to me saying 'I am such a big fan', so it's really encouraging," she says.
"I haven't given up on the Gilmore Girls dream. I hope to open my own bakery in my home town one day."
Source: The National News
https://www.thenationalnews.com/gulf-news/2021/11/19/you-didnt-see-saudi-girls-working-in-kitchens-says-female-chef-with-bakery-dream/
--------
Coach of Saudi Arabia's first women's national team looks forward to new era for football
November 19, 2021
RIYADH: The Saudi Arabian Football Federation has officially welcomed its first-ever women's national team head coach, Monika Staab, to her new role in Riyadh.
The highly experienced German was appointed in August and held her first training session with the national team this month. Considered a pioneer in the global development of the women's game, she arrives in the Kingdom with a wealth of international experience as a player, as a manager at national and club levels, and in top-level executive boardroom positions.
Expressing her delight at being part of Saudi football history, Staab said: "It might not be obvious to those who have not visited the country but this has to be one of the most exciting opportunities anywhere in sport and I feel privileged to lead Saudi Arabia's first women's national team."
Staab's first experience of women's football in Saudi Arabia was in December 2020 after she was invited to the Kingdom to lead a C-license coaching course for women. During her visit she met officials from the Ministry of Sport, the SAFF, and the Mahd Sports Academy in Riyadh. She said she discovered a passion for football in the country and great ambitions for the development of the women's game.
Since her appointment, Staab — former coach of FFC Frankfurt (now known as Eintracht Frankfurt), and the Bahrain and Qatar national women's teams — has been taking a close look at all aspects of Saudi football. As part of this she visited the futsal national team and community-based women's clubs, met licensed Saudi female coaches, supervised the technical aspects of the Riyadh regional training center for youth and met the head coach of the Saudi men's national team, Herve Renard.
"The country adores football: young and old, boys and girls," Staab said. "It unites the country. And since l first visited the Kingdom I could sense a genuine passion for the game. There is an energy of hope, optimism and excitement and that is very refreshing, personally.
"Plus, there is also talent. In a country of 35 million, with two thirds under (the age of) 35, the opportunity is massive to find, nurture and develop young players. And there is a long-term strategy in place.
"So, we have all the ingredients. We're not suddenly trying to sell football. We don't need to; it lives within the hearts of the people, it is their national game. But now there's a clear plan in place and a chance to unlock this huge potential and do something truly transformational.
"I am honestly very excited and proud to be playing a small part in the journey of one of the world's fastest-growing sports countries."
Lamia Bahaian, a SAFF board member and head of its women's football department, said: "We are on a very exciting journey of development and are committed to investing in all areas of women's football to give it the platform it truly deserves.
"We all believe that football is for everyone in the Kingdom. Thanks to the support of our esteemed leadership, and extensive investment in women's sports as part of the transformative Vision 2030, we now have all the foundations laid for an exciting future ahead.
"Our passionate female team at the women's football department have limitless ambitions to create history together."
Source: Arab News
https://www.arabnews.com/node/1971006/sport
--------
Saudi-led Digital Cooperation Organization supports women's participation in Pakistan's digital economy
November 18, 2021
ISLAMABAD: The Saudi-led Digital Cooperation Organization is supporting women's participation in Pakistan's digital economy, DCO Secretary-General Deemah Al-Yahya said on Thursday during her visit to Islamabad.
According to the World Economic Forum, women make up 55 percent of the world's unbanked population, meaning they have no access to banking or insurance products. The World Bank estimates that in Pakistan, where about 100 million adults have no bank account, only 11 percent women have access to overall financial services.
The DCO was launched by Saudi Arabia in November last year to strengthen cooperation across innovation-driven sectors and accelerate the growth of the digital economy. The organization's founding members are also Bahrain, Jordan, Kuwait, Nigeria, Oman, and Pakistan.
Al-Yahya arrived in Pakistan for meetings with President Dr. Arif Alvi, Foreign Minister Shah Mahmood Qureshi, Information Technology Minister Syed Aminul Haque, and private sector leaders to support the inclusive development of the digital economy and to strengthen the organization's partnerships with Pakistan.
"As female digital inclusion is core to DCO's mandate, I endorse the Pakistan Government's efforts to enable women to benefit from the digital economy, including through the Digital Pakistan Policy and Universal Access Fund," she told Arab News after her delegation's meeting with the Pakistani president.
"These initiatives are making a real impact through including girls in the technology industry and connecting underserved regional communities to the internet."
In a Twitter post, Al-Yahya shared a photo with students of the COMSATS University Islamabad, saying she was inspired meeting "ambitious young women closing the gender gap in STEM (Science, Technology, Engineering, and Mathematics)."
She has also hosted sessions with Pakistani tech leaders who are developing finance products for the unbanked using mobile technology, and education platforms enabling school students to study online.
"I am delighted to be meeting with young Pakistan entrepreneurs creating digital solutions, and to see innovative IT companies such as including Oraan, Maqsad, and Tez Financial connecting more Pakistanis to the digital economy," Al-Yahya said.
Oraan has recently made headlines for raising $3 million in the largest seed funding closed by a women-led Pakistani startup.
Al-Yahya earlier this week launched with Islamabad officials the Pakistan Innovation Challenge for 1 million students aged six to 18.
"The students will learn maths, computer science, robotics, artificial intelligence, design and innovation online," she said. "If young people don't have skills, if women are left out, or if entrepreneurs are strangled by bureaucracy, we will all struggle."
As she highlighted the importance of the digital economy in a world where more and more activities are being done online, Al-Yahya said she was privileged to be entrusted by Saudi leadership and DCO member states to lead the organization and "carry forward this major global outreach."
"Seventy percent of the world's economic growth will be driven by the digital economy over the next decade, so there are enormous opportunities for people, companies and countries in the digital economy," she said.
"The fact that the DCO is headquartered in Riyadh reflects Saudi Arabia's position as a constructive, collaborative global leader in the new world economy, and I take this same approach when engaging with governments as leader of the DCO."
Source: Arab News
https://www.arabnews.com/node/1970901/saudi-arabia
--------
URL: https://www.newageislam.com/islam-women-feminism/minority-pakistan-rights-activists/d/125808
New Age Islam, Islam Online, Islamic Website, African Muslim News, Arab World News, South Asia News, Indian Muslim News, World Muslim News, Women in Islam, Islamic Feminism, Arab Women, Women In Arab, Islamophobia in America, Muslim Women in West, Islam Women and Feminis