New Age Islam News Bureau
7 Dec 2019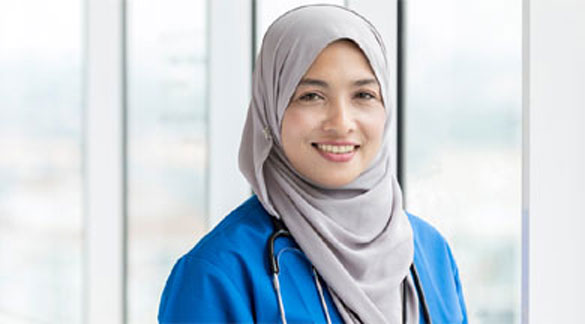 A Somali girl who wanted to wear hijab at a Prague secondary nursing school but was banned to do so in 2013 had the right to wear it, the Czech Supreme Court ruled in its verdict that has been released on its website.
----
• Czech Supreme Court Rules In Favour Of Somali Girl Barred From Wearing Hijab At Prague School
• New Redmond City Council Member Is among Washington State's First Muslim Women Elected to Local Office
• Why Two Women — One Jewish, the Other Muslim — Are Taking Moms to Visit Auschwitz
• Free Pass For Israel? Ilhan Omar Notes Silence after Israeli Group Linked To Fake News Operation Targeting Muslim US Congresswomen
• Rep. Rashida Tlaib Rejects Israel Resolution, Criticizes Congress for Omission
• Swati Runi Goyal Wore A 'Hail Satan' T-Shirt On A Plane, American Airlines Forced Her To Change Or Get Off The Plane
Compiled By New Age Islam News Bureau
URL: https://www.newageislam.com/islam-women-feminism/czech-supreme-court-rules-favour/d/120465
------
Czech Supreme Court rules in favor of Somali girl barred from wearing hijab at Prague school
December 6, 2019
Brno, Dec 6 (CTK) – A Somali girl who wanted to wear hijab at a Prague secondary nursing school but was banned to do so in 2013 had the right to wear it, the Czech Supreme Court ruled in its verdict that has been released on its website.
The Czech Republic must accept and tolerate religious pluralism, and neither discriminate against any religion nor favour it unless it has a special reason, the court said.
A Prague district court, which rejected her complaint against not being allowed to wear the scarf with which Muslim women cover their hair, has to deal with the case again. It must respect the Supreme Court's verdict that the girl has proved an indirect discrimination against her access to education on religious grounds.
Ayan Jamaal Ahmednuur claimed that she left the school after the head teacher called on her at the beginning of the school year in September 2013 not to wear the Muslim scarf in theoretical classes, although they had agreed before that she would take off the scarf only during the practical lessons as nurses.
In 2018, the school's head teacher, Ivanka Kohoutova, received a medal of merit from President Milos Zeman who decorated her as he said she was a brave woman fighting an intolerant ideology, Islam.
In the lawsuit, the student demanded the school's apology and a compensation worth 60,000 crowns.
The school argued that each school has the right to set the rules of clothing and restrict the religious freedom, also in order to ensure the safety of students and the preservation of a secular school system.
But the Supreme Court said the ban on hijab during theoretical lessons had no legitimate aim. It said neither the security risks were increased nor the identification of the girl was made more difficult by her wearing hijab.
The Prague Municipal Court previously concluded that Ahmednuur does not have the right to wear a scarf as a manifestation of religious belief without any restrictions on the premises of a public school that must be a neutral environment. To reject an exemption from the school rules and from the general practice in the Czech Republic is no discrimination, the appeals court said.
The Supreme Court admitted that wearing hijab is rather unusual in the Czech Republic and raises fears of Islam in some people, nevertheless, it should be tolerated, especially in education, one of whose tasks is to learn students respect the rights of other people and tolerate different views.
Ombudsman Anna Sabatova, who sided with the student from the beginning, welcomed the verdict. She told CTK that she was happy, but at the same time felt sorry for the girl who has been fighting for her right for nearly six years and this verdict still does not mean the end of her case.
https://news.expats.cz/weekly-czech-news/czech-supreme-court-rules-in-favor-of-somali-girl-barred-from-wearing-hijab-at-prague-school/
------
New Redmond City Council member is among Washington state's first Muslim women elected to local office
Dec. 6, 2019
By Paige Cornwell
Seattle Times staff reporter
REDMOND — While Varisha Khan and her team were canvassing to tell residents about her candidacy for the Redmond City Council, someone called the police on one of her team members, who is black. The caller called him "suspicious."
"It's unfortunate that he faced that bias and someone was fearful, even though he was doing all the right things," Khan said. "That goes to a much deeper level of the tough conversations we need to have in Redmond."
She plans to have those tough conversations in her new role as a Redmond City Council member. After a month of flip-flopping results and a machine recount, Friday delivered the official results: Khan beat three-term incumbent Hank Myers.
She is one of the first Muslim women to ever be elected to local office in Washington, according to the state's Council on American-Islamic Relations (CAIR-Washington). In Franklin County, Zahra Roach won a seat on the Pasco City Council.
"Everyone we talked to and all research pointed to them being the first Muslim women, which is kind of shocking to hear in 2019," CAIR-Washington spokeswoman Jessica Schreindl said. "It shows Washington is a great state, but in a lot of ways we have a lot of work to do in terms of representation."
Khan, a former political-action-committee director for OneAmerica Votes, will represent a city of 67,600 residents that's seen rapid growth and demographic shifts: about half are people of color and 40% are immigrants. At 24, she'll be the youngest member of the City Council. She's a renter in a city where the median lease for a one-bedroom apartment is $1,800 and the median price for a house is $840,000.
"To have a representative government in the city means so much for our entire community right now," Khan said. "Redmond is a growing city, and it's finally time that we have those voices in the room and at the table and be included in policymaking."
Khan grew up on the Eastside. Her father worked as a Microsoft software engineer and her mother was active in her schools' PTA. She graduated from the University of Washington with a degree in journalism and political science in 2017.
She started her political involvement while attending UW. She was a founding director of the Middle Eastern Student Commission, which was created in response to the murders of three University of North Carolina students who were Middle Eastern. She was a Washington delegate at the 2016 Democratic National Convention, where she voted for Vermont Sen. Bernie Sanders, and a Democratic presidential elector for the 1st Congressional District, casting a vote for Hillary Clinton.
She met with local leaders during the time she considered running, including Councilmember Angela Birney, who will start her term as mayor next month. Birney said came away impressed with Khan's visions for the city.
"She's smart, thoughtful, and understands Redmond from living in the area growing up, and also from having a younger perspective on what people entering the workforce need to thrive in our region," Birney said. "I think she's going to do an amazing job."
Khan felt the City Council would benefit from someone with her perspective, a young professional who lived in Redmond, left and returned.
On the campaign trail, residents would sometimes ask her ignorant questions — "Will you bring Sharia law to Redmond?" — that she would correct, but she felt welcomed at nearly every door. And some discouraged her from entering the race. She was too young, she was told, she wouldn't be received well because she wears a hijab, she couldn't win against a longtime incumbent.
The results on Election Night weren't exactly reassuring, with Myers leading with 55%. But Khan started gaining a lead a few days later.
When results were certified Nov. 26, Khan was leading by 66 votes, triggering an automatic machine recount. If she had received one additional vote, she would have been declared the winner at that point.
"This really reiterates that every vote counts," she said. "The community is learning a lesson, that one vote does make the difference."
Myers conceded the race before the recount, saying that he thought the results wouldn't change, based on his experience as a poll director.
"I look at campaigns as job interviews, and more people wanted to hire her than people who wanted to hire me," he said.
Khan will be one of three new faces on the City Council. Jessica Forsythe beat incumbent Hank Margeson, and Vanessa Kritzer will take the seat vacated by Birney. Incumbent David Carson also won reelection. They'll join Councilmembers Jeralee Anderson, Steve Fields and Tanika Padhye. There will be five women on the council, the highest representation in recent memory, according to Birney, who said she's confident in Khan's ability to serve.
"It's a lot of weight on her," Birney said. "But I do have faith that she will represent all of Redmond well. She's going to be a wonderful addition to our council."
https://www.seattletimes.com/seattle-news/eastside/new-redmond-city-council-member-is-among-states-first-muslim-women-elected-to-local-office/?utm_source=RSS&utm_medium=Referral&utm_campaign=RSS_seattle-news
------
Why Two Women — One Jewish, the Other Muslim — Are Taking Moms to Visit Auschwitz
Dec 06, 2019
Shachar Peled
PARIS — In September 2001, English teacher Samia Essabaa overheard some of the students at her school talking about the 9/11 attack. The students, from a hardscrabble Parisian suburb, said they were not shocked by the tragedy because Jews worked in the World Trade Center, from where they made decisions about the world economy.
Essabaa was stunned. "There were prejudices and ignorance — they transmitted what they heard without knowing or doing research. I decided to educate them so we can fight against that," recalls the 53-year-old Frenchwoman, who is Muslim.
From that day on, Essabaa was on a mission: She spent the next three years immersing herself in Holocaust education, interning at the Holocaust Museum of Paris; meeting with Holocaust survivors; and working with Simone Veil (at the time the first president of the Foundation for the Memory of the Shoah). Veil, herself a survivor of the Auschwitz death camp in Nazi-occupied Poland, helped fund Essabaa's first school trip, in 2004, to the infamous camp where over 1 million people died in the Holocaust. (She still takes her schoolchildren on tours to Auschwitz, and next year she'll be breaking new ground when she takes a class to the U.S. Holocaust Memorial Museum in Washington.)
Suzanne Nakache, meanwhile, owned and ran a pharmacy in the capital's 20th arrondissement — a multicultural neighborhood where she worked with many Muslim women in the community.
"When I sold it in 2012, I wanted to stay in touch with them," says Nakache, who is Jewish. She found an opportunity with the Aladdin Project, which seeks to build "bridges of knowledge between Jews and Muslims," according to its website. The group translated books such as "The Diary of a Young Girl" (aka "Anne Frank's Diary") and Auschwitz survivor Primo Levi's works into Arabic and Farsi, she explains, because "when someone wanted to know about the Holocaust on Arabic-speaking websites, there were only anti-Semitic suggestions."
Through the Aladdin Project, it was not long before Essabaa and Nakache's paths crossed. Nakache was born in Algeria and had never visited Auschwitz before. The idea of the Holocaust was traumatic for her, she says. "I was afraid I wouldn't be able to stand it. And then Samia said, 'Come with me.'"
That was how Nakache went to Auschwitz for the first time in 2014, "hand in hand with a Muslim woman." She recalls the experience as a nightmarish but significant one. "To go there with a Muslim woman was very powerful for me," she says.
They both recognized that women of all cultures face similar challenges in life and, on the day of Veil's death on June 30, 2017, decided to form a new organization, Langage de Femmes (Women's Voices), dedicated to the education of mothers — matriarchs who could pass knowledge on to their families and communities.
Their shared experience at Auschwitz also led them to realize that bringing women to this death camp built on hatred could be especially impactful in their mission of fighting anti-Semitism and racism in France.
Two and a half years on, Langage de Femmes is now a 600-strong interfaith organization that every year takes groups of ethnically diverse French women to the Nazi death camp.
'Symbol of hatred and destruction'
Essabaa and Nakache's goal is to build bridges between women of all religions — réconciliation, as they say in French — and saying no to hatred. "We want to enable dialogue, to exchange and [for them] to share testimonies about their living experiences," Essabaa says. This is done via social gatherings, film screenings and roundtables, where the women brainstorm.
"We take the ideas and create activities based on their suggestions," Essabaa continues. "For example, some women suggested visits to mosques, synagogues and cathedrals — and we did that. Last Sunday, 40 women visited the Grand Synagogue of Paris — or Synagogue de la Victoire. Most of them were Muslim."
But visiting Auschwitz was always the most crucial element of their agenda. "It's a place where we can see how words lead to persecution and the extermination of human beings," Essabaa says. "It's a symbol of hatred and destruction, of Shoah — and every human being should know and should see this place."
The two friends organized their first Auschwitz group trip last year, taking 70 women on a day-long, intensive tour of the death camp. "The women were upset because they realized that what they had learned at school was insufficient," Essabaa says.
Both women stress the importance of having a female-only group, where the women are free to cry and express emotions, or even pose questions they wouldn't otherwise have asked.
This February, the number of women on the tour doubled to 140, and Langage de Femmes plans to take 150 participants on its Auschwitz tour next March, including some Israeli-Arab women. The group is currently fundraising, especially for those who do not have the means to pay for the trip. The Paris municipality and Holocaust Museum of Paris are some of the organizations helping fund it.
The two women say the results they have seen so far are promising: Some mothers returned from Auschwitz and sat with their children to watch Holocaust films; another took lots of pictures and created a photo album with her son, engaging him in conversation. Two women on the verge of being Holocaust deniers — one Christian, one Muslim — returned from Auschwitz with their eyes wide open.
"We had a Muslim woman who asked, 'But how do you know it's true? That they were exterminated there?' When she went with us to Auschwitz and saw the piles of hair and shoes, suitcases with names and addresses, the question changed to: 'How is it possible that intelligent men decided to kill like that?' Auschwitz is the proof and a physical confrontation to deniers," Essabaa says.
Looking further ahead, they would like to extend the places where women are invited from to include the United States, North Africa, Russia and elsewhere in Europe. "Auschwitz is the greatest tragedy of humanity, I think," Essabaa says. "Many people who are not Jews were committed to fight against this — such as my grandfather, who was a former Moroccan soldier and answered the French Army's call. We are all concerned by this."
Atmosphere of fear
Some 5 to 6 million Muslims live in France today alongside around 500,000 Jews. Nakache describes a growing atmosphere of fear in the country, further motivating their initiative. "In France, we are afraid to say we are Jewish, afraid to speak about Israel — it can be dangerous in schools," she says. "When I take a taxi to the airport to visit Israel, if it's an Arabic-speaking driver I don't tell him I'm going to Tel Aviv. I'm afraid," she adds, looking at Essabaa apologetically.
On the other hand, Essabaa explains, French Muslims are experiencing a backlash against Islamic extremists and the terror attacks that shook France in 2015. The debate over banning full-face veils in public and the frenzy surrounding immigration puts "all Muslims in the same boat," she says. And although she personally does not wear a head covering, she says "that when someone speaks to me," she feels "this heavy weight the way they're looking at me."
While respecting the republic's secular values (what the French call "Laïcité"), the two activists are aiming for a legacy that will create and maintain a space for religious and ethnic freedoms — one where women can expand their knowledge and reach an understanding they can then share.
Essabaa offers one final example that relates back to her school classroom. Some of her young Muslim students are told at home that it's forbidden to have Jewish friends, as many bring the Israeli-Palestinian conflict into the discourse, "so school has a strong role to educate on these issues. We want to also do it with the mothers," she says.
"Mothers are the origin of education," Nakache adds. "The French have a very bad opinion of Israeli people and, if they begin to meet Jews, maybe they'll see Israelis in a different light too."
https://www.haaretz.com/world-news/europe/.premium-why-two-women-one-jewish-the-other-muslim-are-taking-moms-to-auschwitz-1.8228534
------
Free pass for Israel? Ilhan Omar notes silence after Israeli group linked to fake news operation targeting Muslim US congresswomen
6 Dec, 2019
An Israeli group uses social media to vilify the first two Muslim women to serve in US Congress, Ilhan Omar and Rashida Tlaib. But will the revelation spark accusations of foreign meddling? Omar doesn't seem to think so.
An investigation by the Guardian has uncovered an Israeli-based operation that uses 21 Facebook pages to pump out thousands of fake news posts per week. The paper said that the social media posts "inflame Islamophobia for profit" and have directly mentioned Omar more than 1,400 times, and Tlaib nearly 1,200 times, since the operation began two years ago.The Israeli group is accused of sharing "distorted news and pure fabrication" on far-right Facebook pages that catered to audiences in the US, Australia, the UK, Canada, Austria, Israel, and Nigeria.
The Guardian was able to track down a man linked to the operation who lived outside Tel Aviv. He insisted, however, that he was not involved in the scheme. Large amounts of content from the pages were taken down after he was approached for comment.In a statement, Omar said that the report highlighted a clear example of "foreign interference" in US domestic affairs.
Omar, a Democrat representing Minnesota, and Tlaib, her colleague from Michigan, are among a handful of US lawmakers who are outspoken critics of Israel. Tlaib has family who live in Palestine and was briefly denied entry by Israel. Tel Aviv later reversed its decision but Tlaib ended up canceling the trip, claiming that the Israeli government had attached "oppressive conditions" to her travel plans. Her colleague, Omar, was accused of anti-Semitism after calling out Israel's powerful and well-funded lobbying efforts in Washington.
https://www.rt.com/usa/475183-israel-meddling-omar-muslims-facebook/
------
Rep. Rashida Tlaib rejects Israel resolution, criticizes Congress for omission
Dec. 6, 2019
WASHINGTON — U.S. Rep. Rashida Tlaib on Friday sharply rebuked Congress for not directly referring to Israeli settlements in occupied Palestinian territories as an illegal occupation in a House-passed resolution.
Tlaib, D-Detroit, is one of only two members of Congress of Palestinian descent and one of only two Muslim women in the U.S. House.
"We cannot be honest brokers for peace if we refuse to use the words 'illegal occupation by Israel,'" Tlaib said before voting against the resolution, which reiterates U.S. support for a so-called two-state solution in the face of actions taken by the Trump administration that could undermine those efforts.
In a largely party-line vote, Democrats overwhelmingly approved the resolution while Republicans voted against it. The resolution passed 226-188.
A two-state solution would create distinct national boundaries between Israel and the occupied territories. But in recent years, Israeli leaders under Prime Minister Benjamin Netanyahu have moved away from a two-state solution and allowed for Israeli settlements in areas that could make such a move impossible.
Tlaib has been a consistent critic of conditions in the occupied territories and last summer was denied permission to visit the West Bank if she intended to speak out against the Israeli government.
Tlaib and three of her Democratic allies — Reps. Ilhan Omar of Minnesota, Alexandria Ocasio-Cortez of New York and Ayanna Pressley of Massachusetts — broke with their party and voted against the resolution Friday because of concerns it isn't strong enough.
Omar, an original cosponsor of the resolution and the other Muslim woman in Congress, said on Twitter that she felt she had to vote against the bill when a phrase in it calling for "an end to the occupation" was removed and replaced with one that said the U.S. opposes "settlement expansion."
Tlaib, noting that her grandmother lives in the West Bank, said the resolution "endorses an unrealistic, unattainable solution — one that Israel has made impossible" and that Palestinians have been made "second-class citizens" in their own homeland.
Several other Michigan Democrats defended the resolution, however, including U.S. Rep. Andy Levin, D-Bloomfield Township, who last month helped lead a letter to the State Department denouncing the Trump administration's decision to reverse a 41-year-old legal opinion that Israeli settlements in the West Bank are "inconsistent with international law."
In that letter, Levin and others said U.S. approval of settlements and annexations "would destroy prospects for a two-state solution." On Friday, Levin said it is vital that Congress do everything it can to keep that possibility viable.
"We're at a moment when prospects for a peaceful two-state solution — something that has long had overwhelming, bipartisan support in this country and from presidents of both parties — could be fading. And if we let them fade, prospects for lasting security in Israel will fade, too. Because make no mistake: Without a two-state solution, Israel's future as a secure, democratic homeland for the Jewish people will be in jeopardy," he said.
U.S. Rep. Debbie Dingell, D-Dearborn, also argued that the House needs to "take serious steps to reiterate the United States' commitment toward a just, two-state solution."
"Settlement activity in the West Bank has increasingly threatened the viability of a future Palestinian state in the region, and there is now open talk of Israeli annexation of the Jordan Valley. Settlements erode any possibility of a contiguous, viable Palestinian state," she said.
Four other Democrats from Michigan voted for the resolution: Reps. Dan Kildee of Flint Township, Brenda Lawrence of Southfield, Elissa Slotkin of Holly and Haley Stevens of Rochester Hills. One Republican, Rep. Fred Upton of St. Joseph, also voted for it.
Voting against it were Republican U.S. Reps. Jack Bergman of Watersmeet, Bill Huizenga of Zeeland, Paul Mitchell of Dryden, John Moolenaar of Midland and Tim Walberg of Tipton. The other Palestinian-American in Congress, Rep. Justin Amash, I-Cascade Township, also voted against it.
https://www.freep.com/story/news/local/michigan/2019/12/06/rashida-tlaib-israel-resolution/4355753002/
------
Swati Runi Goyal Wore A 'Hail Satan' T-Shirt On A Plane, American Airlines Forced Her To Change Or Get Off The Plane
Julia Reinstein
December 6, 2019
When an American Airlines crew member asked Swati Runi Goyal to get her things and follow him to the front of the plane during her Oct. 30 flight from Florida to Nevada, she thought she was getting upgraded to first class.
Instead, the 49-year-old Key West woman was told she had to either change her shirt or get kicked off the plane — all because the one she was wearing said "Hail Satan."
No, Goyal is not actually a Satan worshipper. But she is a member of the Satanic Temple and bought the shirt to support the organization. Though it is a recognized church, the Satanic Temple is a non-theistic (and non-Satan-worshipping) religious organization. It's become well-known for its activism on issues such as separation of church and state, free speech, and religious freedom.
"It's an ironic shirt," Goyal told BuzzFeed News. "People usually laugh at it, or they give me a thumbs up because they understand the meaning behind it."
Goyal and her husband, Walter Price, on their Las Vegas trip after the incident.
On Oct. 30, Goyal and her husband were planning to fly from Key West, Florida, where they live, to Las Vegas. But the trip got off to a rough start when their first flight got rerouted through Miami.
After she'd gotten settled in her seat and was happily reading a copy of New York magazine, a crew member approached her and told her she had to change or get off the plane.
"He said, 'Our crew has found your shirt to be offensive,'" said Goyal. "We initially just thought it was a joke. But he repeated the directive, and there was another female crew member who was behind him with her arms crossed looking very angry."
Goyal and her husband refused to get off the plane.
"The man said, 'Your shirt is offensive. Do you know what that means?'" Goyal said. "I said, 'I'm a foreign-born minority woman, I understand 'offensive,' and this shirt is not offensive.'"
According to American Airlines' website, passengers are required to "dress appropriately" and avoid "offensive clothing." The rules do not specify any further about what would be deemed inappropriate or offensive, leaving it up to crew members' discretion.
The crew members did not let up, delaying takeoff and bringing a customer service agent on board to reiterate that she could not fly in the "Hail Satan" shirt.
Goyal was shocked by the harsh response from the crew members, noting that she's worn the T-shirt many times in the past without incident, including on airplanes.
Fortunately, her husband had two layers on, so he lent one to her. With the text of the shirt covered up, the crew allowed her to remain on the flight. Still, she said the crew avoided eye contact with her for the remainder of the flight, even ignoring her when the drink cart came around.
Goyal said she found the whole situation pretty absurd, and that she doubted anyone would have seriously believed her to be a Satan worshipper.
"I'm just an ordinary-looking person," she said. "I'm not goth. I don't have piercings. I wasn't wearing a shirt that had a goat being beheaded on it."
"[I was] wearing L.L.Bean hiking pants and vegan sneakers," she added. "I mean, I couldn't look like more of a nerd."
Goyal said she was "humiliated," but felt grateful that several other passengers were sympathetic, saying they were sorry for how she was treated and that they found her shirt funny.
What really concerns her is how the company's vague and subjective rules about passenger clothing could be used against people belonging to religions more likely to be targeted on planes in a dangerous way.
"I think the group that could be most targeted by this are Muslim people, for obvious reasons," she said. "I'm an atheist, but I support people's rights to practice what they believe peacefully."
Following the flight, Goyal contacted American Airlines to complain.
The company did not initially apologize. A customer service rep emailed Goyal back, saying that they "have policies in place to ensure that no passengers are subjected to objectionable situations while on board."
"Our flight attendants have a responsibility to all passengers in our care, and we must sometimes make difficult decisions associated with the application of our policies," the rep replied in the email seen by BuzzFeed News.
Still, the rep added that a copy of her email had been forwarded to the vice president of flight service, adding that the airline's "flight attendants will be reminded of the importance of courtesy and professionalism in the face of a sensitive situation."
Goyal did not hear from the company again — until she tweeted about her experience on Friday.
"Discrimination has no place at American Airlines," the company replied on Twitter, adding that it would investigate further and then reach back out to her.
Contacted by BuzzFeed News on Friday, American Airlines spokesperson Ross Feinstein expressed regret for how the situation was handled.
"We apologize to Ms. Goyal for her experience, and we are reaching out to her to understand what occurred," Feinstein told BuzzFeed News.
Later, Goyal told BuzzFeed News the airline had called and offered to refund both tickets, and assured her that the investigation remained ongoing.
This isn't American Airlines' first brush with a dress code–related scandal.
In July, the airline briefly removed a woman from a flight because a crew member thought her romper was too revealing.
It's also had numerous incidents involving religious and racial bias.
In September, two Muslim men said their flight was canceled after a flight attendant "did not feel comfortable" with them on the plane. A similar incident happened to two Muslim women flying American Airlines in 2016.
https://www.buzzfeednews.com/article/juliareinstein/american-airlines-hail-satan-tshirt-satanic-temple-airplane
------
URL: https://www.newageislam.com/islam-women-feminism/czech-supreme-court-rules-favour/d/120465
New Age Islam, Islam Online, Islamic Website, African Muslim News, Arab World News, South Asia News, Indian Muslim News, World Muslim News, Women in Islam, Islamic Feminism, Arab Women, Women In Arab, Islamophobia in America, Muslim Women in West, Islam Women and Feminism