New Age Islam News Bureau
5 May 2014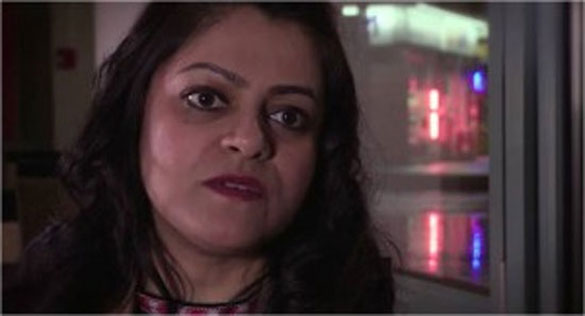 Video entitled "A Mother's Thoughts On The Crisis In Syria"
-----------
• Special Jobs for Saudi Women at Courts Set
• Muslim Women Pray Against Insecurity in Sokoto
• Targeting Muslim Women Must Stop
• First Female President of Islamic Society of Britain to Give Lecture at Stortford College
• "Women and Youth Have Very Little Representation in Syrian National Coalition"
• Malaysia Confab Empowers Muslim Women
• Pak Women Thrash Bahrain in World TT Championship
• Pakistan Women Get 75th Spot in World Table Tennis
Compiled by New Age Islam News Bureau
URL: https://www.newageislam.com/islam,-women-and-feminism/new-age-islam-news-bureau/constitutional-texts-to-protect-the-yemeni-women's-rights/d/76880
------------
Constitutional Texts To Protect The Yemeni Women's Rights
May 4th, 2014
Yemeni women are fighting for their rights in the same way as Western women. It is time for them to ensure their hard won liberties in the new constitution.
April 25th marked a conferenced organized by the Italian organization Minerva and International Law Association, with the support of the Italian Ministry of Foreign Affairs, that was called Women's Rights in the Constitution and Asserting them in Yemeni Society.
In the opening ceremony, Ambassador of Italy Luciano Galli is doing what many other countries failed to do by conducting the National Dialogue Conference. Galli says that he is proud to see the NDC enfranchise Yemeni women, and begin to introduce them to political life.
"Today's meeting is considered valuable to the confience given to the Yemeni transition and Italy is proud to offer its support."
Galli added that the conference would reflect the achievement of Italian women as well, and the contribution that Italy has made to the transition period.
"Women and men will work together to build new roles in Yemeni society."
Minister of Social Affairs Amat Razaq Humad said that the NDC outputs are the primary agent for all women to achieve a better future.
"I think the NDC outputs did justice to women, especially through the quota of 30% participation in economic, social, and policy areas. The participation of women everywhere is now needed to implement the decisions, and in Yemen, if there is not a strong hand, then women will not be able to achieve equality and full participation in society."
Undersecretary of the Ministry of Justice Dr. Abdualkarim Obad said that women have played a pioneering and leading role in all phases of the revolution, and were integral in reminding Yemenis that rights are taken, not given.
"What should be achieved for Yemeni women now lies in the new constitution."
NDC Secretary-General Ahmed Awad bin Mubarak says that women have played a pivotal role in the NDC.
"They have been an active partner, and today, Yemeni women have achieved a lot in national politics compared to elsewhere in the region. Women still need to fight on, though, as the achievements are not perfect and don't reflect their potential."
"We cannot go on while half our population is disabled from completing the struggle."
Presidential advisor Dr. Abdualkarim al-Eryani reflected on Italian involvement in his own life.
"I remember that in my childhood, a dangerous virus spread in our village and many children died. I was sick too, but at the last moment, two Italian doctors came and cured us."
At the end of the workshop, participants stressed that NDC is only a framework, and that Yemeni women must fight in all spheres of society with international support to achieve their dignity and human rights.
http://nationalyemen.com/2014/05/04/constitutional-texts-to-protect-the-yemeni-womens-rights/
------------
Special Jobs for Saudi Women at Courts Set
5 May 2014
The Ministry of Labour has approved special jobs for females in various departments in the courts, said the secretary general for judicial affairs, Mohammad bin Abdullah Al-Aqil.
The job assignments will be carried out in two ways: Either through transfers from other government bodies or by conducting job competitions after ensuring that a vacancy exists for women in the civil courts of Jeddah, Riyadh, Madinah, Makkah and Dammam.
Al-Aqil recommended that a female directorate or a supervisory office be allocated in a building next to the ministry.
The directorate's duties include informing judges about traffic accidents, the rules regarding running over other cars or collisions and the overturning of cars.
The ministry also organizes workshops on collective judgments, real estate conflicts, compensation rules, traffic systems and traffic accidents; rules regarding traffic accidents caused by sheep, human rights, ways to make the court administrations more effective and to promote leadership in administrative skills.
http://www.arabnews.com/news/565921
------------
Muslim Women Pray Against Insecurity In Sokoto
MAY 5, 2014
Hundreds of Muslim women on Sunday prayed in Sokoto to seek God's intervention over the lingering insecurity in parts of the north.
The special prayer was to seek God's intervention especially in the recent abduction of over 200 school girls in Chibok, Borno State.
The women were drawn from Muslim Organisations, Islamic Medical Association of Nigeria, Women in Dawah, Muslim Students Association of Nigeria and Muslim Corps Members Association of Nigeria.
They described the abduction of the school girls ``as very saddening and worrisome.''
The women also condemned the killing of innocent people among whom they noted were Muslim scholars.
Spokesperson for the group, Hajiya Rahmatu Saleh, called on those holding the school girls to have the fear Allah and release them.
She stressed the importance of prayers towards achieving peace in the country and advised Muslims to turn to Allah.
http://dailytimes.com.ng/article/muslim-women-pray-against-insecurity-sokoto
------------
Targeting Muslim women must stop
By Shelina Zahra Janmohamed
May 4, 2014
The war over Muslim women continues to rage, as though we are a territory to be owned, a missile to be deployed in the vested interests of others, and as collateral damage in a cosmic conflict.
If you open Western newspapers and there is a story about terrorism, you will find our picture next to it. If you read justifications of military action in Afghanistan, it is our "liberation" that is cited. If societies where Muslims live as minorities are failing, our niqabs, our economic inactivity, our supposed segregation is to blame. But also, if you listen to Muslim religious leaders we are responsible for being the buffer before a wave of catastrophic western evil. Our headscarves are the sandbags holding back the fire of western feminism. We are told that our fight for rights is a bid to destroy family and society.
This war is constant with no benefit to us as Muslim women. We are dispensable in the war effort but also required to be first in the line of fire.
In the UK this week, a police campaign was launched encouraging Muslim women to inform on any menfolk they suspect of joining the war effort in Syria. The British government is concerned about Muslim men who will become radicalized in Syria and then return to the UK. No mention of those who go abroad to join other armies.
The campaign is part of the UK government's wider Prevent strategy that has been running for the last several years, targeting Muslim communities in the bid to fight terrorism. It is a widely discredited programme that invested money in deprived Muslim communities with the goal of averting them from terrorism. The flaw in the logic of course was that, as in all communities, just a handful inhabit a criminal fringe. And like all communities, if the authorities start to view an entire community as one collective homogeneous mass with only one defining factor – being a potential terrorist – then there can never be a relationship of trust with authorities.
Muslim women find ourselves on the sharp end of this demonisation. On the one hand we are nothing but meek, oppressed, submissive. The subject of veiling – whether it is niqab or hijab – is constantly on the radar. Political leaders and influencers talk about women "forced" to cover, needing "help", and being "liberated" by embracing "secular" values.
Suddenly we Muslim women have the burden of responsibility to "save" everyone. Suddenly, we have been co-opted into spying on husbands and sons. Before the accusation is levelled at Muslim women that we share responsibility for society's safety like anyone else, I want to be quite clear: we are not so stupid that we can't work out right from wrong. We already work to safeguard our own families from any misguided sense of violent heroics. Already, we are under scrutiny as potential terrorists, presumed guilty. And now, if Muslim men do take part, then we Muslim women will be held accountable. We are both victim and criminal.
In this campaign, we don't hear about Abbas Khan, who went to Syria to help as a doctor in the humanitarian cause. He was kidnapped and killed. It is his mother spearheading the campaign to find out what happened to him.
When Muslim women raise their voices for access to education and employment, or autonomy or rights, we are rarely listened to. But as weapons against the other, suddenly we become significant. I've had enough. The war over Muslim women must stop.
http://muslimvillage.com/2014/05/04/53029/targeting-muslim-women-must-stop/
------------
First female president of Islamic Society of Britain to give lecture at Stortford college
05 May 2014
bySINEAD HOLLAND
THE first woman to be appointed president of the Islamic Society of Britain, Sughra Ahmed, will give the next Ferguson Lecture at Bishop's Stortford College.
She will give an insight into Islam, Christianity and British Muslims.
The Ferguson Lectures are a programme to provide opportunities for people to meet, discuss and ponder on a wide range of contemporary topics, named after an eminent former pupil Professor John Ferguson to commemorate his outstanding contribution to education.
Sughra, pictured, is programmes manager at the Woolf Institute in the Centre for Policy and Public Education at Cambridge, where she has responsibility for the design and delivery of research and training on issues such as faith, belief, integration and cohesion.
Previously, she worked as research fellow in the Policy Research Centre where she explored the migratory and settlement experiences of first generation Muslim women and men in the UK, and worked with a number of organisations to consider the issues young people face whilst growing up in the UK and the impact of this on wider British communities. She has published a number of papers and key reports – Seen and Not Heard: Voices of Young British Muslims (2009) and British by Dissent (2014).
Sughra is a trustee of the Inter Faith Network UK, the president of Islamic Society of Britain and an advisor to FaithxChange. She has a BA (Hons) in English language and literature and an MA in Islamic studies. She is also a qualified chaplain and holds a diploma in Islamic jurisprudence.
Active in interfaith work both locally and nationally working with organisations to help build stronger and more effective relationships across faith and beliefs, Sughra regularly contributes to debates in the media and is a contributor to Radio 2's Pause for Thought. She was recently awarded the Noor Inayat Khan Memorial Award, for Muslim Woman of the Year at the British Muslim Awards.
The lecture takes place on Wednesday, May 14, at at 4pm in the Ferguson Lecture Theatre. Entry is free, but places need to be booked in advance. See bookings@bishopsstortfordcollege.org or call 01279 838575.
http://www.hertsandessexobserver.co.uk/News/Bishops-Stortford/First-female-president-of-Islamic-Society-of-Britain-Sughra-Ahmed-to-give-lecture-at-Stortford-college-20140505130630.htm
------------
"Women and youth have very little representation in Syrian National Coalition"
May 2, 2014
"They brought us by bus. We were a large group of female and male comrades. I recall that we were shackled, and an increasing sense of fear overwhelmed me about reaching that place, the expected interrogation, from facing Mudar whom I thought was there, and seeing all the comrades. Mixed feelings of fear and anticipation and desire and ... But it all began to disappear en route and as I am approaching the city that I loved and still do, I did not feel the length of the road or the time that had passed by .. Damascus was looming in front of us."
- Amira Huweija, member of the Communist Labour Party, from her time in Douma prison between 1987-1991.
This account will try to give an overview of the role of grassroots women in the Syrian uprising in an attempt to highlight angles not widely covered by the mainstream media, in Arabic or internationally. Nor is this well represented in the narratives of the Syrian political opposition abroad. In fact in all these narratives, women are rather systematically excluded from any account of political decision-making regarding this country in such a historic phase.
Women and youth have very little representation in the ranks of either the local councils or the Syrian National Coalition. So how is it that women in Syria have played an essential role throughout the phases of the uprising, a role that has shifted over time in response to the increased violence and rapid developments on the ground?
No political rights, no women's rights
Studying the women's situation in Syria, whether now or before the outbreak of revolution, without taking into consideration the government's political structure, based on its intelligence personnel and tens of hidden security apparatuses, is a dead end if we wish to understand how women's rights are directly affected by the government's internal policies.
As a woman who lived most of her adult life in Syria, I would not dare to launch a women's magazine, for example, in my university, without it being under the supervision of a government institution. The Baath ruling party had a National Students Union (NSU) set up in each university, which not only hijacked any daring independent initiatives coming from students, but also served as an intelligence body that watched and monitored closely any student who tried to lobby or organize any activity on such causes as the war in Iraq or the conflict over Palestine - even though the government boasted that it was the lone defender of Palestinian rights and was constantly attacking the US invasion of Iraq.
Yet the regime understood perfectly well, that any improvised initiative, even in support of Palestine or Iraq, might pave the way for a lobbying closer to home and the organizing of active groups.
I am reminding the reader that we are talking about a government that owned and occupied the public space of a country, and everything that this entailed, for more than forty years. Citizens were cultured into not initiating, not thinking or even daring to dream about challenging a system that was tightly structured on political, social, military and economic levels.
Not forgetting too, that the government had widely disseminated a culture of fear among its citizens with massacres like the Hama massacre of 1982 and several arrest campaigns in later years of intellectuals, leftists and Islamists, of Syrians and Palestinians, which resulted in 20 years in jail for a dissident, with no access to lawyers or visits from family members. So one should be clear, that the major obstacle towards securing and enhancing women's rights in Syria, was simply the absence of democracy. Failing to support the people's attempts at revolution, on the official level or in the decisions of international human rights groups, is in fact a clear statement of support for human rights' abuses as a whole and not just those of women.
The political and the patriarchal
The regime boasts about being the champion of women's rights in Syria whereas several examples rather suggest its hypocrisy. To name a few, Bashar's rule was strengthened through an alliance with the conservative upper-class, Qubaysiyyat women in Damascus, which according to the Al-Hayat newspaper report, resulted in building 80 schools in Damascus alone, hosting more than 75,000 girls. But the regime failed to reform the personal status laws and insisted on appointing female ministers to insignificant positions.
A perfect example, one might add, of how intersectionality can be deployed as the path to address a groups' human rights abuses, is afforded by looking at the government institution, the General Women's Union. The government body, for instance, did not raise "honor-killings" as an urgent national scandal to be addressed, instead calling for punishment of the murderer for a minimum of six months, as stated in article 548 of the penal code - terminology adapted from the French code of 1810. Many young girls were killed in the name of "honor" based in this article. Ironically, it was only after the Tunisian and Egyptian revolutions broke out in 2011, that Bashar Al-Assad himself issued the first legislative decree of 2011 to replace this with a maximum punishment for the killer of five years in prison.
Such a decree was seen by many Syrians around me at the time as a pathetic attempt to appear as the protector and saviour of 'the women's interest', especially on such a fashionable subject for the west as women.
Because change in Syria could only happen through the ruling government, specifically through the president himself and the close circles around him, there was absolutely no opportunity for the people to practise their right to self-determination.
The revolution and new spaces
It is always important to remind the reader that the first person ever to dare publicly to ask president Bashar Al-Assad to step down was in fact a woman, and from the minority community: the Druze. Muntaha Al-Atrash, daughter of Sultan Atrash, the leader of the so-called "Great Syrian Revolution" of 1925. On April 12, 2011 when out of fear, the protests in Syria were mainly asking for reforms and not for the toppling for the regime, Atrash, in a phone interview with Al-Shark Al-Awsat newspaper, called Assad to step down in response to peaceful protests.
In 2011, Razan Zaitounah was among many others, one of the main sources updating people on the protests in Damascus and its suburbs. Women started to take to the streets along with their male comrades and were detained in the process: Doha Hassan who is a Palestinian, Nura Al- Ghamian, Hanadi Zahlout, Rima Flehan, Mai Skaf, Lina Mohammad and many others in Syria I cannot name for their protection. It is important to stress here, that even though men are more targeted than women by the regime in their mass raids and detention, being in detention and prison for women is often harder than it is for men. Although women mostly avoid as tough a treatment as male comrades in jail, jailing women often imposes a social stigma on them, not to mention the issue of sexual abuse.
Nevertheless in time, women started organizing themselves in women's groups, like the Syrian Women for the Syrian Intifada – SANAD , two members of which I was privileged to meet. The group's main activities are to support the martyrs' families as well as the detainees'. SANAD's activities broadened later on to support grassroots' activists for those who lost their jobs because either they were fired for their political stances, or forced to go into hiding when they learnt that they were wanted by the regime. The regime often arrests people from their workplaces. The group would raise funds from close circles and support activists to continue their work in aid, media or securing medicine.
Not many groups were as well-formed and structured as the one mentioned above. In fact, SANAD was particularly successful in forming a vision, goals and specific activities, because its members were older and more experienced in organizing. Unlike other groups of enthusiastic younger generation activists, who in time vanished due to their inability to sustain the many activities they tried to maintain under the watchful eye of state intelligence. Nevertheless, the emergence of groups like SANAD would not have been possible without the revolution and the space it provided for citizens who were denied the right to organize - but who did so in secret over the past forty years.
To give another example, most of the neighbourhoods that revolted against the regime were of the rural and working classes. They usually are conservative and women in these areas usually work with strange men only if they are doctors, nurses or old women. Covered and uncovered female activists who come from different conventional communities, also from the upper classes, worked hand in hand with the male leaders of these working class communities: in organizing protests, in securing banners, printing banners and flags (since they were all handmade) and securing medicine and equipment such as smart phones or internet 3G.
Such social interaction, outside the common clerk-client relationships in government institutions, was a real innovation and resulted in undermining and clearing up some stereotypical images in those communities. Similar interaction occurred heavily between Palestinians and Syrians during the uprising. Yarmouk camp in 2012 was the main host for many internally displaced families and was a vital collection point for securing medicine for other neighbouring cities. I remember vividly the Palestinian mother who was given her early training on first aid in case the camp faced shelling. It was actually the revolution that provided the space for citizens from different nationalities, ethnic, conventional communities, and socioeconomic backgrounds to unite, interact and organize a grassroots movement in the face of one common enemy: the regime.
However, such new spaces that came into existence in the first couple of years in the uprising, gradually started to reduce with the increase of regime brutality on its people which resulted in the increased militarization of the revolution. Women revolutionaries, who basically were working on the peaceful and non-violent front, started to face a new reality, war. They had to come up with new techniques fast in order to react to this and to preserve the freedom of voice that had emerged in and because of the uprising.
The militarized front of the revolution and the women's role
2012 in my view was the peak for women's essential role in the revolution. This was due to the regime's systematic raids and arrests targeting especially male peaceful revolutionaries. As a result, women revolutionaries had to organize themselves in cells to fill in the gap and used to good effect the sexist view of them as a "weaker gender" to pass regime checkpoints in order to smuggle medicine, food, and also first-aid workers into besieged and shelled neighbourhoods. In fact, revolutionary women from minority traditional communities also used the sectarian classification of them by regime checkpoints in order to smuggle in aid into besieged neighborhoods. In time, some regime checkpoints discovered some of these networks and started checking IDs and to this very day, search cars driven by any woman who was not covered and also from a minority community.
This peak of the women's active and essential role in sustaining relief, among other activities, in besieged neighbourhoods in Damascus and its suburbs in 2012, started to minimize in 2013 with the regime's increased brutality, the sheer amount of massacres and the lack of human capital among the revolutionaries capable of responding to the humanitarian crisis. Accordingly, the belief among young men, even among some peaceful revolutionaries, was that the only way to topple the regime was with an increase in arms. This conclusion played a big role in strengthening the militarized front of the uprising. And this development directly affected the women's role in the uprising.
Revolutionary women who used to visit other cities to train amateur media workers and to cover untold human stories under shelling, are now facing more obstacles apart from the regime's shelling and checkpoints, in areas - mostly shelled and besieged ones - that are rapidly changing into male-hegemonic spaces. Yet, women, both traditional activists and local women residing in "liberated" areas, are undermining such male spaces by their very existence: women like Marcel Shehwaro , a woman blogger in Aleppo, Razan Zeitounah and Samira Khalil in Douma, and other traditional women activists I cannot name here for the sake of their own security. The very existence of these women and the work they are doing in these areas poses a direct challenge to the growing male hegemony that was developed during the war.
Such female interference with war dynamics is equally evident amongst local women in liberated areas, such as Om Khaled in Kafranbel and many of her like in the Eastern Ghouta suburbs of Damascus. Om Khaled founded the first women's centre not only in Kafranbel, but the first in Idlib. The centre is called Mazaya and was launched due to the urgent need for women in Kafranbel to meet and discuss their situation in war. The centre gives free workshops in first aid, hairdressing, knitting and also free courses in English. The centre also owns a huge library that lends women books. Again, Om Khaled is a shining example of how local women are reclaiming their voices due to the spaces produced by the popular uprising. Despite the growing militarizing front of the uprising and the growing male-hegemony, women are still able to reclaim their voice and the role that was long-ago stolen by the regime.
Razan Zeitounah: institutionalizing human rights
In the mainstream coverage of Syrian women today, one cannot help but get the impression that women must either have been "raped," "sexually abused," or "displaced." The necessity to document all sort of violations committed against citizens, is unquestionable. The lack of similar effort, however, in portraying women in Syria on the ground as active participants in the revolution as writers, human rights lawyers, doctors, teachers and politicians, when they are heavily engaged in such activities, is indeed perverse, especially when this constructed image of Syrian women hasn't changed one iota over the past three years.
Razan Zaitounah is a name that has become famous in the past three years. Zaitounah is currently still forcefully disappeared and kidnapped by an unknown armed group in Douma suburbs of Damascus along with her husband, Wael Hammada and two of her colleagues at the Violation Documentation Center (VDC), Samira Khalil and Nazem Hammadi . Zaitounah is the co-founder of the Local Coordination Committee (LCC), a revolutionary secular news agency that emerged in 2011 to update the world on mass protests across Syria.
The group's importance comes first and foremost from being a network of women, and then for being the first revolutionary semi-organization to launch as a somewhat professional, credible and sustainable news agency regularly quoted and cited by international and regional media outlets. Zaitounah is also the co-founder of VDC which is the only platform inside Syria that documents a list of Syrian martyrs, detainees, kidnapped civilians as well as documenting violations coming from all the armed groups alongside the army of the regime.
As a lawyer, Zaitounah has been defending political prisoners under the Assads, father and son, for more than ten years. I once met her when she was on her way to visit a political prisoner's family in 2010. Not many lawyers dared to follow Zaitounah's path in fear of regime consequences. She used to visit detainees' families, and defend them in court - which many Syrians at the time did not dare to attend. Zeitouna would issue statements to the public informing them about the detainee's situation and the lack of transparency of the Syrian juridical systems. Zaitounah was banned from traveling in 2002 and received several threats by the security apparatus for her work on human rights long before the uprising started. Ever since the revolution in Syria broke out, Razan worked underground for two years in Damascus, changing homes and places, to then settle in a "liberated area" in Douma, only to be kidnapped with her colleagues by an armed group there, due also to her work in human rights.
Despite living under constant shelling, a survivor of chemical attacks and despite these extraordinary circumstances, Zeitounah faced life underground for two whole years. Her efforts in co-founding and developing LCC as a credible news agency, and VDC as a transparent documentation centre of human rights violations as well as other groups inside Douma today to support local women and to secure jobs for citizens there, are determined attempts to institutionalize revolutionary work in Syria, and to secure sustainable and professional results.
Zeitounah, who is an experienced human rights lawyer due to her work prior to the revolution, understands very well that in order for a country to reach peace-building and transitional justice, human rights advocates should document transparently what is happening. On this basis there is a chance of rebuilding the state in the future. Even though Zeitounah is kidnapped today, the work of both organizations, LCC and VDC, continues still. This is the legacy of her efforts in creating a decentralized institution rather than being centralized under her sole supervision. Such efforts are rare among revolutionary groups today.
Conclusion
This must serve as one overview of the women's role in the revolution that takes into consideration the historical and political obstacles faced by women and their male comrades alike. We cannot possibly hope to cover fairly the amount of work women in Syria have done in the past three years. I am one of many women in Syria who have different point of views and takes on this topic. But I sincerely hope that my fellow women comrades are also given the chance to express and document their views on this too.
This article was first published in 'The people want to bring down the regime' by Rote Fabrik in March 2014 and is mirrored from Open Democracy.
http://www.yourmiddleeast.com/opinion/syrian-womens-liberation_23278
------------
Malaysia Confab Empowers Muslim Women
May 04, 2014
Addressing daily challenges that face Muslim women, an international women conference would be held next June in Malaysia with a sole mission of empowering Muslim women.
"Being ME (Muslimah Empowered) brings together thousands of women from different walks of life, countless communities, diverse goals with one purpose – empowerment," Mercy Mission Malaysia national manager Sajid Hussain said in a statement cited by The Star Online newspaper.
Organized by Mercy Mission Malaysia, Being ME (Muslimah Empowered) conference will be held at Putrajaya International Convention Centre on Saturday, June 14.
Themed "Darkness to Light", the annual women's conference will include lectures, discussions and workshops that aim to inspire and empower Muslim women.
"Being Me- Muslimah Empowered - is embarked upon a mission to give Muslimahs [Muslims women] an outlet to express the reality of their lifestyles, share accomplishments that benefit humanity and inspire others to do the same," Mercy Mission wrote on its website.
"This conference aspires to provide growth as a community and individually, to celebrate successes, showcase achievements and to enlighten, encourage and empower every Muslimah.
"We bring forth the opportunity to explore the roles of Muslimahs, discuss the struggles of the changing environment related to their roles, as well as address the daily challenges that women face," it added.
Along with lectures and workshops, the conference will host a Muslimah Awards ceremony, a bazaar and a Muslimah attire show.
Organizers are also planning to offer a series of men-only workshops that will be running simultaneously with the Being ME Conference, according to the event Facebook Page.
The Being ME Malaysia conference is not the first organized event to empower Muslim women.
Earlier in 2014, the third UK "Being-Me Sisters" conference was held in London and Manchester.
The first Being-Me sisters' conference was launched by Mercy Mission in the UK three years ago.
The brand was so successful that it has spread around the world and there are Being-Me conferences now being held in Canada, Malaysia, Australia and this year, for the first time, in Paris, bringing sisters from walks of life together to celebrate their Muslim sisterhood.
Last December, Being Me conference opened its doors in Australia's Sydney to provide various perspectives into a Muslim woman's life.
At the one-day conference, attendants explored the roles of Muslim women, discussed the struggles of the changing environment, as well as addressed their daily challenges.
Islam came to affirm the dignity of women, their full human rights, their eligibility for high rank and status both in this world and in the hereafter.
The history of Islam testifies that when the teachings and principles of Islam were properly applied, women were fully empowered and thus wonderful women pioneers emerged, excelling in social work, knowledge, and activism.
Prophet Muhammad (pbuh) was very kind and polite toward women. At a time when they were treated very badly, the Prophet gave women honor and dignity equal to men.
Muslim Malays form about 60 percent of Malaysia's 26-million population, while Christians make up around 9.1 percent.
http://abna.ir/english/service/east-asia/archive/2014/05/05/606628/story.html
------------
Pak women thrash Bahrain in World TT championship
May 04, 2014
KARACHI: Pakistan women's bright run continued as they thrashed Bahrain 3-1 in their main round of the fourth division in the World Team Table Tennis championships in Tokyo on Saturday, while the country's men team notched their first victory when they edged Moldova 3-1.
Pakistan women, who had finished their round robin league phase at the summit with five successive wins, crafted a well-deserved victory over unseeded Bahrain in the round for 73-80 positions.
Now, in the round for 73-76 positions to be played on Sunday (today), Pakistan will face Laos, who defeated Qatar 3-0 to move ahead.
Pakistan, who had got bye in the first round of the quarter-finals stage, recovered from 0-1 down to a comfortable win over Bahrain, who had defeated Nepal 3-0 in the first round.
Pakistan's top player Shabnam Bilal went 2-3 down against Maryam Al Qasimi of Bahrain in the first show. It was the first time in the event that Shabnam lost a game. The score was 12-10, 8-11, 11-4, 9-11 and 11-6 in Maryam's favour.
However, Pakistan fought back strongly when Rahila Kashif whacked Kaltham Alyasi 3-0 with the set scores of 11-9, 11-6 and 11-4.
Ayesha Iqbal Ansari then outgunned Fatema Alhaiki 11-9, 11-5 and 11-4 to put Pakistan 2-1 ahead. Shabnam then compensated for her loss by beating Kaltham Alayssi 3-2 in the fourth game to bring a fine victory for Pakistan.
After winning the first two sets 13-11 and 11-5, Shabnam had to face anxious moments when Kaltham won the next two sets 11-8 and 13-11 to level the score.
However, Shabnam brought into practice her whole experience and won the fifth and decisive set 11-3 to complete a well-deserved victory. The score was 13-11, 11-5, 8-11, 11-13 and 11-3.
Pakistan men's team pulled off their maiden win when they overwhelmed Moldova 3-1 in the round for 69 to 72 places. Now, Pakistan will face Guatemala in the play-off for the 69th place.
Pakistan had a poor start when the country's most experienced player Saleem Abbas lost the first game, against Dennis Terna 0-3. The score was 11-9, 11-5 and 11-5 in Dennis' favour.
Pakistan's star player Asim Qureshi defeated Cristian Chirita 3-2 in the second show to bring the parity. After winning the first two sets 11-8, 11-4, Asim lost his concentration and conceded the next two sets 7-11, 7-11.
However, Asim regained his composure and won the decisive set 11-9 to settle the matter in his favour.
Faryal Minhas then beat Veniomin Dubrovin 3-1 to give Pakistan 2-1 lead. This was the first victory for Faryal in the slots. The scores were 11-7, 11-5, 9-11 and 11-7 in Faryal's favour.
Asim then clinched the fourth game against Dennis Terna 3-2 to seal the victory. The scores were 11-4, 8-11, 11-13, 11-7 and 12-10 in Asim's favour.
http://www.thenews.com.pk/Todays-News-10-248070-Pak-women-thrash-Bahrain-in-World-TT-championship
------------
Pakistan women get 75th spot in World Table Tennis
May 05, 2014
KARACHI: Pakistan's women team had to be content with the 75th spot when they went 2-3 down against Laos in their last outing of the fourth division main round in the World Team Table Tennis Championships at Tokyo on Sunday.
Pakistan women, whose world ranking was 93 when they entered the event, failed to keep their winning streak.
After topping the first round robin league group phase with five successive wins, Pakistan got bye in the main round before they defeated Bahrain to set date with Laos in the round for 73 to 76 positions.
Pakistan had a bright start to their vital clash when the country's top player Shabnam Bilal thrashed Thiphakone Southammavong of Laos 3-0 with the set scores of 11-7, 11-7 and 11-6.
However, in the second show, Seangdavieng Douangpanya whacked Rahila Kashif 3-1 to level the score. The scores were 11-7, 8-11, 11-8, 11-7.
Pakistan once again put themselves ahead when Ayesha Iqbal Ansari whipped Dalavone Manichanh 3-0 in the third meeting with the set scores of 11-3, 12-10 and 11-6.
But Seangdavieng Douangpanya once again put Laos in the hunt when she beat Shabnam 3-1 to make it 2-2. The scores were 11-7, 5-11, 11-5, 11-8.
In the fifth and decisive showdown, Thiphakone Southammavong did a fine job for Laos when she compensated for her previous loss by whacking Rahila Kashif 11-8, 11-8 and 11-9 to help her side finish at the 74th place in the championship.
In the same round, Philippines crushed Montenegro 3-0 to end at the 73rd place.
It is pertinent to mention here that Pakistan men's team finished their campaign at the 69th place.
They had entered the event with 67th world ranking, which means they have slipped two places after a poor performance in the slots. Pakistan, who were represented by Asim Qureshi, Faryal Minhas and his brother-in-law Saleem Abbas, lost five games in their third division round robin group stage. They then went on to lose to Luxembourg in their main knockout play-off before they recorded their only victory against Moldova. They shared the 69th position with Guatemala.
A top official of Pakistan Table Tennis Federation (PTTF) on Sunday said that Pakistan team would leave Tokyo on Monday (today). They will spend Monday night in Sri Lanka and from there they will reach Karachi on Tuesday (tomorrow) evening.
http://www.thenews.com.pk/Todays-News-10-248222-Pakistan-women-get-75th-spot-in-World-Table-Tennis
------------
URL: https://www.newageislam.com/islam,-women-and-feminism/new-age-islam-news-bureau/constitutional-texts-to-protect-the-yemeni-women's-rights/d/76880