New Age Islam News Bureau
14 Jun 2017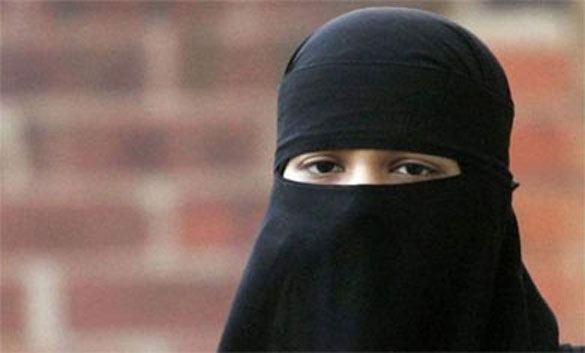 Christians in a Philippines town are disguising themselves by borrowing hijabs to escape the Daesh terrorists group. Photo Reuters
-----
• Woman Mysteriously Disappears After Fire in Jeddah
• What's At Risk If Triple Talaq Is Declared Unconstitutional?
• Nigerian Shelter Shrugs Off Attacks to Save Girls from Marriage and Street Work
• A New Book Examines Conditions under the Hijab in Pakistan
• Countering Paranoia: Muslim Women Are Leading the Fight Against Terrorism
Compiled by New Age Islam News Bureau
URL: https://www.newageislam.com/islam-women-feminism/christians-borrow-hijabs-flee-daesh/d/111539
--------
Christians Borrow Hijabs to Flee Daesh-Held Philippines Town
June 14, 2017
The military estimates that 300 to 600 civilians are still trapped as human shields by terrorists
Christians in a Philippines town are disguising themselves by borrowing hijabs to escape the Daesh terrorists group that has been holding 1,500 people hostage.
More than three weeks after the terrorist group stormed the southern Filipino town of Marawi, starving locals are said to have resorted to extreme measures including eating their blankets to stay alive, Dailymail reported on Tuesday.
Five police officers and five Christian civilians dashed across the town's commercial district this morning, ducking for cover from a sniper, to reach a government-controlled area on the Agus River western bank, the report said.
"We ran the last part. We could see the bridge ahead of us. We had to take cover several times when we saw a sniper," an officer was quoted as saying.
Almost the entire population of more than 200,000 fled after May 23, when fighters from local groups allied to Daesh rampaged through the Muslim-majority town, killing and kidnapping Christians.
The military estimates 300 to 600 civilians are still trapped or being held as human shields in areas occupied by the terrorists.
http://www.khaleejtimes.com/international/philippines/christians-borrowing-hijabs-to-flee-daesh-held-philippines-town
--------
Woman Mysteriously Disappears After Fire in Jeddah
June 14, 2017
JEDDAH — The police are investigating the mysterious disappearance of a woman in her 20s after a fire on Sunday, Al-Madina Arabic daily reported on Tuesday.
Makkah Civil Defense spokesman Col. Saeed Sarhan said the Civil Defense received reports of a fire in an apartment in Al-Nuzha District.
"The Civil Defense received the report at 9:41 a.m. on Sunday. We only needed six minutes to reach the fire location north of Jeddah. We could see the smoke clouds coming out of the windows of an apartment on the third floor of a three-story apartment building," said Sarhan.
Civil Defense officers searched the building and found six people trapped inside, he added.
"The trapped victims were two men in their 20s and a woman in her 40s. The Civil Defense then extinguished the fire. Investigations revealed that the fire started in a piece of furniture in the living room and then spread to other rooms," said Sarhan.
He said the Civil Defense also found a six-year-old boy inside the apartment. They then found the boy's father trapped inside.
"The Civil Defense carried the son and the father out of the building. They had both suffered burn injuries and suffocation. Once out of the building, the Civil Defense officers realized that the father had already passed away. They carried the son to the emergency ward of a hospital but he died at the hospital due to suffocation," said Sarhan.
The Civil Defense then realized that a woman in her 20s had gone missing. She was a part of the family but her body was never found.
Makkah Police reported the police took the description of the woman from her uncle. There was no trace of her in the bodies found in the fire. The Civil Defense forwarded the case to the police and the police opened an investigation led by Lt. Gen. Saeed Al-Qarni.
http://saudigazette.com.sa/saudi-arabia/woman-mysteriously-disappears-fire-jeddah/
--------
What's At Risk If Triple Talaq Is Declared Unconstitutional?
June 14, 2017
Mani Shankar Aiyar
The lawyers have had their say. The constitution bench has reserved its judgement. We will have to wait till July to hear their final decision. The matter is thus sub judice. So, we have to tread warily.
The origins of this litigation lie in Part II of a judgement rendered by a two-judge bench on October 16, 2015 hearing a matter relating to the Hindu Succession Act, 1925, that directed the Attorney General of India and the National Legal Services Authority to take steps to open the way to Public Interest Litigation (PIL) so that the Supreme Court might suo moto (of its own will) examine the question of "gender discrimination against Muslim women" as "there is no safeguard against arbitrary divorce and second marriage by her husband during currency of the first marriage resulting in denial of dignity and security to her". If this practice is found to be violative of articles 14, 15 and 21 of the Constitution, then discriminatory provisions of Muslim Personal Law "can be superseded by the state just as practice of sati." (I have not attempted to correct Their Lordship's grammar). Two earlier cases were cited to hold that "laws dealing with marriage and succession are not part of religion".
Arguing before the five-member constitution bench set up to examine the question of whether triple talaq was or was not "constitutional", the Attorney General underlined that as the law had "already done away with" such practices as sati, infanticide, polygamy, child marriage, Devadasis and Untouchability that were earlier claimed to have scriptural sanction, there was no reason why triple talaq should not also be deemed "unconstitutional". He said that once the Supreme Court came to such a conclusion, the government would bring in the required legislation.
A key question that was barely mentioned in the proceedings was the extent or prevalence of triple talaq in the Muslim community. The Attorney General neither volunteered the information nor did the court ask him to furnish it. Its relevance is that while the obnoxious practices listed by the Attorney General were, indeed, widespread and of long-standing, triple talaq is neither generally nor frequently nor practiced widely in the Muslim community. Counsel for the All-India Muslim Personal Law Board (AIMPLB), Kapil Sibal, did, of course, point out that triple talaq was resorted to in less than half of one percent of Muslim divorces, the exact figure he gave being 0.44%.
We now have more information. After the hearing was concluded, the Centre for Research and Debates in Development Policy reported through Abusaleh Shariff and Syed Khalid, the results of a survey it had carried out among a random sample of 20,671 Muslims (16,860 men and 3811 women). The survey revealed that only 0.3% of divorces in the Muslim community were through triple talaq "in one go". Since these results were published nearly a fortnight after the Supreme Court hearings concluded on May 18, I am not sure they can be taken into account by the constitution bench, but we mere mortals are surely entitled to understand the implications of this research: neither Sibal's 0.44% finding, nor this survey's 0.3%, points to triple talaq being a widespread Muslim community practice. The analogy with the obsolete Hindu practices that in their day were both widespread and pervasive hardly holds when triple talaq is clearly an aberrant and, as Sibal said, a "dying" practice.
The survey further revealed that of their sample of over 20,000 Muslim respondents, only 331 were divorced. Drawing on the findings of the Census of India (2001), it was pointed out that divorce among Muslims is much lower than in the majority community. The terrible problems that divorce leads to are, thus, not a matter of community but of more general social significance.
Of the 331 divorced persons sifted out of over 20,000 Muslim men and women, the survey found that only one woman had suffered the ignominy and horrendous consequences of triple talaq, whereas more than a third (36%) had been divorced by "talaq" being pronounced once a month over three months in front of elders and family members; 25% in front of a qazi or darul qaza; 21% through courts or legal notices; and 17% in the presence of NGOs, police stations or panchayats. In other words, not only are Muslim marriages far more stable than non-Muslim marriages, an overwhelming share of Muslim divorces go through a prolonged process during which every effort is made by the family, friends and the community to assist the couple in reconciling their differences. Surprise, surprise, Muslims are really much like you and me - only marginally better!
Moreover, of the 331 divorcees identified, the number of women who initiated divorce proceedings - "qul" - at 126 was almost the same as "talaq" proceedings initiated by men - at 134. And if "qula" initiated by the woman's parents are added (54), "qula" tops "talaq" by a majority of 180 to 134. Islam, it would appear, gives almost the same rights to women as to men to escape from an insufferable marriage.
Besides, Islam has no inhibitions at all over the remarriage of divorcees. An astonishing 78% of all divorced Muslim women surveyed had remarried. Remarriage of divorced women is a common, socially approved and Shariat-sanctioned practice in Islamic law. While any Muslim divorcee might readily remarry if she finds an appropriate and willing mate, taboos against this are much stronger and more widespread in the Hindu community. Hence, even while being stricken by the ghastly consequences of triple talaq, it should also be recognized that triple talaq - or any other form of divorce - is not the end of the road for Muslim women as it is for a wide cross-section of Hindu women and others.
Further, says the Shariff/Khalid report, where the 2001 Census of India estimates the number of separated or abandoned Indian women at 2-3 million, the estimated number of Muslim women stranded in this pathetic condition is only 2.8 lakh. (Christians are 0.9 lakh and "other minority religions" amount to 0.8 lakh). Overwhelmingly, abandonment or separation without formal divorce is a majority community issue - but not recognized as such. Its consequences are quite as deleterious as the issues of which the Supreme Court is seized.
It would also be relevant to note that the social and economic plight of poor widowed women in our country is truly alarming. The Census says there are 43 million such women in our country. Some may not be "poor" but the vast majority must be. The community break-up is not given, yet it would be reasonable to consider the economic and social plight of these widowed women as being on par, irrespective of religious community. But Muslim women can escape into remarriage. The widows of India, particularly the plight of poor Hindu widows, should attract at least as much public attention as triple talaq is currently exercising.
The survey concludes that "women and children are indeed at economic and social risk after "talaq", but this is true of divorce in every form and in every community, as also both under personal community law or civil law. It is not particular to just one community.
Yet the saffron brigade regard this as a golden opportunity to drive home their point that Muslims are a somewhat barbarous community who resort to talaq "without reason" ("be-wajah") to keep "changing wives" to "satisfy their lust". (Swami Prasad Maurya, BJP state minister for labour and employment). He went on to generalize: "By pronouncing talaq thrice, Muslim husbands leave their wives and children to beg on the streets." He added: "Without reason or cause, and arbitrarily, Muslim men divorce their women...Talaq has no basis (foundation)." [Translation from Hindi done by the author. NDTV has clarified that this is a syndicated feed. As far as this writer is aware, the statement, as quoted, has not been disavowed].
Earlier, Modi raised the issue of triple talaq and said "Justice should be done to Muslim women" . Why not all women? Are Hindu women exempt from "justice" - as at least one abandoned Hindu wife we all know might testify? Next day, Yogi Adityanath, the then newly sworn-in Chief Minister of Uttar Pradesh, likened "the Muslim practice of divorce to the disrobing of Draupadi in the Mahabharat."
The Supreme Court Chief Justice has clarified that the bench (comprising besides the Sikh Chairman, a Muslim, a Christian, a Parsi and a Hindu member) is concerned only with the constitutionality of triple talaq. We must, of course, await and abide by their judgement. But assuming the court decides that the practice is unconstitutional, the question remains as to whether a Lok Sabha with the lowest number of Muslims members ever (22), constituting just 4.2% of the membership of the House, will be able to legislate on matters of Muslim "marriage and divorce"? With great difficulty, and in the face of fierce resistance from the orthodox, Hindu law was codified by a House comprised very largely of Hindus. As far as I have been able to make out from the first Lok Sabha's record, there were no Muslim members who participated in the proceedings. Are 520 non-Muslim members going to decide the fate of Muslim Personal Law?
True, the bench have explicitly ruled out of their consideration all issues other than "triple talaq" but the Attorney General, appearing on behalf of the union government, has gone much further. He has not said legislation will be limited to "triple talaq" but the entire gambit of issues of "marriage and divorce" (including, inevitably, "succession", as explicitly mentioned in the two-judge direction of October 16, 2015 cited above).
For Hindus, marriage is a sacrament. For Muslims, marriage is a contract. There is no copious shedding of tears among Muslims, as among (North Indian) Hindus, at the time of "doli", for their daughter is not leaving forever - she has a religion-sanctioned right to the protection of the male members of her family of birth throughout her life and of the Waqf if there is no male member to protect her. True, this is observed more often than not in the breach. But the legislature and executive are empowered to plug these holes. That they fail, as often as actual Muslim practice fails, needs to be amicably sorted out with Muslim public opinion.
For there is one immensely powerful weapon in Muslim hands, ijtihad - the right to reinterpret the law to respond to evolving realities. Ijtihad lies at basis of all Islamic jurisprudence. That is why the AIMPLB (All India Muslim Personal Law Board) has been induced to declare triple talaq a "sin", "prohibited", "irregular", "unjust" and an "undesirable practice" even in the Shariat; that "it is open for women to insist on specific clauses in the nikahnama to protect their interests and dignity"; and that, to this end, the AIMPLB will circulate a model Nikahnama that provides for brides to incorporate into the marriage contract "provisions therein, consistent with Islamic law, to contractually stipulate that her husband does not resort to triple talaq." Further, that notwithstanding the restriction of the man's right to triple talaq, she retains "the right to pronounce triple talaq in all its forms" and "ask for a very high 'meher' amount in case of talaq and impose such other conditions as are available to her to protect her dignity". They have also offered to organize the social boycott of any Muslim who resorts to triple talaq. That is how ijtihad unfolds.
The Bharatiya Muslim Mahila Andolan (BMMA) has dismissed this by pointing to AIMPLB being no more than a "registered NGO" that "does not govern or employ the qazis". Moreover, says BMMA, the AIMPLB does not have "any legal or religious sanctity". Hence, they stress, it is only a change in the law that will protect the Muslim woman who is put away by her husband saying "talaq" three times at one go. The point is as valid as the Attorney General saying the law has abolished "untouchability". Has it? Ask any Dalit.
Another very distinguished Muslim woman activist and intellectual, Syeda Hameed, argues in The Hindu that as the Bombay High Court in Dagdu Pathan v/s Rahimbi (2002) and the Supreme Court in Shamim Ara (also 2002) have already "banned" triple talaq, there is no need to pursue the matter any further. However, what the Attorney General proposes, if the Supreme Court holds triple talaq to be "unconstitutional", is to pursue the matter through parliament. We do not know whether Syeda Hameed would like matters relating to such issues to be legislated by a House in which there is minuscule Muslim representation.
Another very influential Muslim opinion-maker, Arif Mohammad Khan, in a very learned and persuasive article in The Indian Express, holds that triple talaq is an "enormity" that "robs Muslim women of their fundamental rights", is "violative of the Quranic procedure", "inhumane", and "anti-Islam". However, he does not address (at least in this article) the question of whether Muslim Personal Law should be legislated (virtually out of existence, if legislation were to go beyond the limited question of triple talaq to cover all matters of "marriage and divorce", including implicitly succession, as stated in court by the Attorney General) and that too by a parliament that falls grievously short of adequate Muslim representation, or whether he endorses the view of the Muslim theologian, Maulana Syed Athar Hussein Dehlavi of the Anjuman Minhaj-e-Rasool, who has come down equally harshly on triple talaq ("Allah has said in the Quran that the word he hates most is divorce"), but adds: "I am against the idea of the State intervening in people's religious matters...it would be better that we resolve these issues among ourselves".
Of course, the Bharatiya Muslim Mahila Andolan and other such bodies have raised social consciousness of the problems of Muslim women, proving that there is plenty of scope in Muslim communities for promoting change from within. The Supreme Court being seized of the constitutional validity of one almost extinct Muslim practice is, of course, a fait acccompli. Will it then be left to those afflicted to move the courts to strike down any attempt at triple talaq or will the Pandora's Box be opened of a non-Muslim body legislating Muslim Personal Law? That is likely to be the big issue facing the nation about six weeks from now.
(Mani Shankar Aiyar is former Congress MP, Lok Sabha and Rajya Sabha.)
http://www.ndtv.com/opinion/triple-talaq-vs-divorce-among-other-religions-1710918
--------
Nigerian Shelter Shrugs Off Attacks to Save Girls From Marriage and Street Work
8 JUNE 2017
By Adaobi Tricia Nwaubani
Yola — At least four in 10 girls in Nigeria are married before they turn 18, while almost a fifth are wed before 15, UNICEF data shows
Disowned by her parents after running away from the 55-year-old man they forced her to marry in the northeast Nigerian city of Yola, 13-year-old Hadiza was left to fend for herself.
Distressed and confused, Hadiza roamed the streets until her older brother found her and took her to a shelter for vulnerable girls and young women - many of whom are victims of child labour, sexual violence, early marriage and teenage pregnancy.
"They took me in and provided for me - everything from food to shelter to clothing to education right up until university," Hadiza, now 32 and a graduate in information technology, told the Thomson Reuters Foundation by phone from her home in Yola.
Hadiza is one of thousands of girls and women who have received support from the Centre for Women and Adolescent Empowerment (CWAE) that has come under attack repeatedly since it started in the late 1990s for going against Islamic values.
As well as helping the girls, the organisation supports their parents, giving them money so they can send their daughters to school rather than making them sell wares on the streets or marrying them off in the predominantly Muslim city.
Nigeria has the highest number of out-of-school children in the world, more than 10.5 million, and 60 percent of them are girls, according to the United Nations children's fund (UNICEF).
"Parents feel that the only way they can survive is to send their girls to roam around and carry things on their heads to sell," said CWAE coordinator Turai Kadir.
"If we do not assist the parents, they cannot allow their girls to go to school."
The centre is also caring for and providing education to girls and women uprooted by jihadist group Boko Haram's eight-year insurgency to establish an Islamic caliphate, which has killed more than 20,000 people and displaced 2.7 million.
OPPOSED AND ATTACKED
In cases when the CWAE cannot dissuade parents from giving their daughter away for marriage, they instead ask community leaders to intervene or approach the girl's husband directly.
"We pay nannies to look after the girls' children while they are in school," said Kadir, adding that the group's funding comes mostly from wealthy benefactors. "We also look for funds to build crèches in schools, and clinics for pregnant mothers."
At least four in 10 girls in Nigeria are married before they turn 18, while almost a fifth are wed before 15, UNICEF data shows. Yet the prevalence of child marriage nationwide has fallen by nine percent since it was made illegal in 2003.
"Forced marriage has reduced drastically," said Kadir, explaining how the centre helps current and former child brides to return to education or learn new vocational skills.
Yet the work carried out by the civil society group has been opposed by many people in Yola who believe promoting girls' and women's rights goes against the values and teachings of Islam.
Rates of child marriage and literacy among girls are far worse in the mainly Muslim northeast, where there is a deep-rooted patriarchy, than in the rest of Nigeria, activists say.
"Our office has been attacked a number of times," said Kadir. "People have broken in and carted off equipment, there were times when people threw stones at our building, and some Alsatians we bought to guard the office were killed."
Kadir and her team, however, are undeterred in their work.
"Every family needs to understand that their child has a right to go to school," she said. "Because she is your child does not mean you have the right to put her in a cage."
http://allafrica.com/stories/201706130926.html
--------
A New Book Examines Conditions Under the Hijab in Pakistan
June 14, 2017
For every Malala Yousufzai or even Benazir Bhutto, there is also an Apa Nisar Fatima, who applauded Zia ul Haq's Islamisation drive, the baton-wielding girl students of Lal Masjid's seminary or Tashfeen Malik of the 2015 St Bernardino attack. Pakistani women's presence in public/political Islam, or Islamism, has been quite complex but hasn't received as much attention or analysis as their male counterparts. At its very basic, it raises questions whether this overt religiosity is imposed or voluntary, and what do these women themselves think -- or seek?
Attempts have been made to answer these in say, Rafia Zakaria's mix of the personal and public in The Upstairs Wife or Mona Kanwal Sheikh's Guardians of God - Inside the Religious Mind of the Pakistani Taliban, which also features the principal of Jamia Hafsa, the girls' seminary of Lal Masjid, but it gets overshadowed by the rest. Aneela Zeb Babar, a researcher on Islam, gender, migration and popular culture for nearly two decades in academia and development agencies in South and Southeast Asia, and Australia, tries to fill this gap -- and goes a long way towards it.
This book, she says, came in response to continuous requests to explain why Malala faces so much opprobrium, why Pakistani women can justify the Council on Islamic Ideology's section allowing men to "lightly beat their wives" and the like. "Perhaps one day I became nervous about how I felt generations of South Asians were condemned to repeat history, or that more things changed for the region, the more our neighbourhood was eager to make sure they remained the same," she says.
In her attempt to "decipher the country's convoluted equation between militarism, political Islam and gender politics compounded by the crisis of governance and socio-economic tensions", Babar does not seek to present a comprehensive, inter-related account but focuses on some key manifestations -- religious education and observance and the "hijab" (including in the diaspora), nationalist public discourse and Lal Masjid.
She uses a multi-methodological approach, including observation, personal and group interviews, attending sessions of Al Huda international seminary (to which Tashfeen Malik was associated) as well as key texts, like the 19th century Maulana Ali Ashraf Thanvi's Beheshti Zevar on conduct on "proper" Muslim women, still used.
She begins by seeking to understand why a significant section of Pakistanis are so attracted to radical Islam, and contends this lies in shifting definitions of national identity (acquiring more religious contours over the years), and its impact on education, particularly the growing fondness for Islamic education. Introducing a number of "hybrid madarsas", she also has a telling account of a visit to a girls' seminary on the Punjab-Khyber-Pakhtunkhwa border.
Subsequently, comes the issue of the "hijab" -- not only one of the most recognisable (and contentious) symbols of a Muslim woman but also part of a politicised Islamic identity -- and seeks to understand the reasons and justifications of those who use it, in Pakistan as well as in Australia.
This is carried further in the next chapter in an examination of the religious and cultural life of women at home as well as the diaspora, as they try to remain "good Muslims". In the second case especially, they only isolate themselves -- a finding that will have major resonance for the West where such sizable communities are found.
Babar next analyses the "texts of war", particularly in context of the 1998 India-Pakistan nuclear tests, and the gendered construct they foisted, which has not been shaken by a woman Prime Minister or women in combat roles, including as fighter pilots. Lastly, it is the story of the Lal Masjid told by Jamia Hafsa's principal.
The account is not very comforting with her counter-intuitive but pessimistic findings of women choosing to sequester themselves in a rather restrictive millieu as well as seeking to foster unthinking conformity, without any realisation that they only further the cause of those who have created these divisions, whether by misreading or design.
While, at times, her language is a bit academic, she does make up with telling anecdotes and insights. And while she makes no bones about the uphill work required to deal with this trend, it would be a travesty to think it as only exclusively Pakistani or Islamic. Remember, she did the South Asian neighbourhood.
http://www.news18.com/news/books/a-new-book-examines-conditions-under-the-hijab-in-pakistan-1432073.html
--------
Countering Paranoia: Muslim Women Are Leading the Fight against Terrorism
By Maria Munir
14/06/2017
When was the first time I felt counter-terrorism strategy seeping into my life?
Was it when I felt compelled to run a Muslim women's faith group in Watford whilst doing my GCSEs, inviting women and children to come and express their faith in a positive way, through reciting nasheeds or using their voices to speak to politicians? Maybe, it was when I was aged 16, and I went along to a Muslim youth leadership weekend at a fancy hotel, where there was an engagement officer from the police. We were taught how Islam is peaceful and not a justification for violence or hatred.
Even when I got to university, I felt the differences. The University of York had a module for every student on spotting signs of radicalisation in others. I will confess: April 2017 marked the first time I wrote an essay talking about Muslim women, 4 years after starting university, because I was worried about the books I was reading, in case I turned out like another student from another university. Even my dad gave me lectures consistently about internet usage, and was worried about me taking my helium birthday balloons up to York from Kings Cross, if they weren't in a clear bag! Counter-extremism strategies have so far only bred paranoia among the Muslims I know. If we want a strategy that works, without alienating existing allies, we have to do better. Born in 1995, I've grown up with counter-extremism initiatives hidden in every part of my life. I was so excited to go to that Muslim youth leadership weekend. I thought I was going because I was there to be recognised for what a confident person I was, with a commitment to a better society. Instead, I felt patronised and wondered why I, someone who is - let's be honest - never going to be a terrorist of any kind, was sitting there listening to things I already knew. Surely it was a waste of resources?
And so, it follows. I'm still achieving things, and I remember virtually nothing from that weekend. Except one thing: praying. I remember that was the first time that I, as a Sunni Muslim, had seen a Shia Muslim pray. I thought it was so strange and different. That's what resonates with me; that seeing difference in the way people practice their faith didn't fill me with rage, but instead with understanding.
This is what I believe so many people fail to understand. We are so obsessed with sectarian conflict, we forget that so many of us live in diverse communities. We may bemoan a lack of integration within communities, but we forget that even among Muslims, we must learn to live as neighbours with those who differ from us in many ways.
So why not recognise that? There are so many organisations that put Muslim women at the centre, understanding their capability and intelligence, rather than treating them as passive. Take the Women Against Radicalisation Network (WARN), who:
"provide a platform for all women from all backgrounds, to come together and discuss ways to fight extremism reaching women and children in their community."
Whether it is through workshops on online grooming, or how misogyny affects women, WARN work with all kinds of people on actual information, rather than just fearmongering. Other organisations like Connect Futures do the same, working in schools and organisations on how to safeguard against violent extremism, as well as engaging directly with those concerned - students and teachers - in building resilience.
We need a culture where Muslims feel free to ask questions; where gender or age does not prohibit them from holding others to account. We need a society which recognises that Muslim women and young people are not just victims of aggression; that they are active participants in the reclamation of religion from people who use it to promote violence based on toxic masculinity. We need a government and a press which not only acknowledges the work that Muslim women and young people are doing, but actively gives them column space and the ability to lead committees, rather than just pushing photos of flag-bearing hijabs as the sole symbol of integration. When there's an attack, I literally pray to Allah for it to be someone who doesn't resemble the way I look. But enough is enough; I shouldn't have to hope that.
I am a brilliant citizen, who takes part in democracy, takes every opportunity to give back to society, and works damn hard. I should not have spent my childhood under suspicion, nor fear taking a slightly oversized suitcase on holiday. As Muslim women and young people, we are overlooked far too often as the solution. This is why the letter we sent to the Sunday Times was so important.
In "Letters to the Editor", myself and multiple prominent Muslim women highlighted how politicians have used the idea of "British Values" to distract from the calls for increased funding to Muslim women's counter-extremism initiatives. The best part? This wasn't just from faith activists. This was a cross-party statement, with secular and BME activists, all united by a common cause: to dispel the myth that Muslim women are helpless.
The arguments over how the attackers in London and Manchester were radicalised have veiled the fact that women and young people are tirelessly trying to speak up, and are often ignored. We are sick and tired of being held up as solely victims of gendered violence, when we also fight to stop it, by challenging outdated preachers and reviving new techniques of engaging with maligned people.
If there is anything I have learnt growing up, it's that doing the right thing always seems wrong to someone else. Too bad for our extremist opponents that we will not shut up and back down, in the ways they wish to dominate the world and, indeed, suppress women and young people. We will not let the government and the press tell us we are only victims of honour killings, but we are also arbiters, leaders of progressive movements.
We're fighting the good fight, and whether we wear a hijab or not, we are here to stay.
Source: huffingtonpost.co.uk/maria-munir/muslim-women-extremism_b_17041954.html
--------
URL: https://www.newageislam.com/islam-women-feminism/christians-borrow-hijabs-flee-daesh/d/111539
New Age Islam, Islam Online, Islamic Website, African Muslim News, Arab World News, South Asia News, Indian Muslim News, World Muslim News, Women in Islam, Islamic Feminism, Arab Women, Women In Arab, Islamophobia in America, Muslim Women in West, Islam Women and Feminism