New Age Islam News Bureau
30 Aug 2016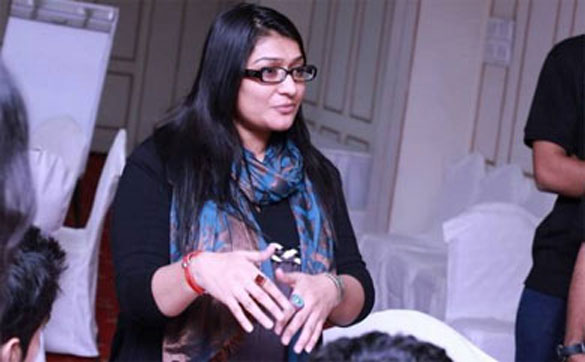 PHOTO: ONLINE: Pakistani Digital rights activist Nighat Dad
----------
• Saudi Arabia Deports 39 Female Ghanaian Pilgrims without Male Guardians
• Female Author, Sara Khan, Urges UK Muslims to Speak Out Against Extremism
• Saudi Transport Ministry to Employ Women
• French Authorities Investigate After Muslim Women Accused Of Terrorism by Restaurateur
• How a Nigerian Schoolgirl Escaped From Her Boko Haram Kidnappers
• Pakistani Digital Rights Activist Nighat Dad Nominated For Human Rights Tulip Award
Compiled by New Age Islam News Bureau
URL: https://www.newageislam.com/islam-women-feminism/new-age-islam-news-bureau/chinas-proud-300-year-history-female-led-mosques-inspiration-west/d/108411
-----
China's Proud 300-Year History Of Female-Led Mosques Is An Inspiration To The West
Monday 29 August 2016
When I informed some of the female imams in Henan, central China, of the opening of women's mosques in the US and in Europe, most recently in Copenhagen (Female imams make history with a new call to prayer, 27 August), they were delighted. Delighted that their proud history of female-led Islamic institutions, which can be traced back more than 300 years, has proved inspirational. By the same token, a more accurate and nuanced knowledge of China's unique Islamic tradition (now no longer quite so unique) is called for. There is ample scholarship on the history of women's mosques in China.
This history is a long one. Its unique manifestation of independent institutions, Nüxue or Nüsi – women's (Qur'anic) school or women's mosque – emerged from complex historical and socio-political negotiations over the nature of Muslim identity in the Chinese diaspora and over means to keep faith alive and religio-ethnic identity intact.
The incorporation of women into educational projects during the late Ming and early Qing Islamic renaissance (17th century), inspired by Hui Muslim intellectuals and educationists, was born of the need to bring religious knowledge into families and families into mosques. The growth and consolidation of women's own spaces of worship, education and congregation were only halted with the religious persecutions of the 1950s, and only hesitantly resumed in the course of less repressive government treatment of religions during the 1980s. Women's mosques have reopened, or – especially in the Muslim communities of central China – have been built anew, most especially since the late 1990s. Intriguingly, we may observe something like an Islamic resurgence in certain parts of China – outward-looking yet conscious of history, building on proud traditions yet not confined by them – led by a young generation of well-educated and charismatic young female ahong.
theguardian.com/world/2016/aug/29/chinas-proud-300-year-history-of-female-led-mosques-is-an-inspiration-to-the-west
--
Saudi Arabia Deports 39 Female Ghanaian Pilgrims without Male Guardians
Monday, 29 August 2016
The deportees, nine minors and 30 others were classified by the pilgrim's office as being without guardians.
PAOG officials said Saudi Arabia requires that an adult male relative accompany women aged less than 40 attending the biggest annual Islamic pilgrimage.
The Pilgrims Affairs Office, Ghana regrets to announce the repatriation of some 39 female pilgrims from the Kingdom of Saudi Arabia
The Muslim pilgrimage to Mecca takes place in the last month of the year, per the Islamic calendar.
It is a compulsory religious obligation that ought to be carried out, at least once in their lifetime, by all adult Muslims, who are physically and financially capable of undertaking the journey, and can support their families during their absence.
The first batch of 500 out of 1,500 Ghanaian Muslim pilgrims departed from Ghana's new Tamale International Airport on August 19, to Jedda, Saudi Arabia.
PAOG officials said they were working with immigration officers and Saudi Arabia's ambassador to Ghana to rectify the problem.
"It is our hope that when it is done, the affected pilgrims will return to continue their pilgrimage," the statement said.
"The Pilgrims Affairs Office, Ghana regrets to announce the repatriation of some 39 female pilgrims from the Kingdom of Saudi Arabia."
According to Ghana's Hajj committee, about 5,000 pilgrims are scheduled to travel from the West African country to Saudi Arabia for this year's Hajj pilgrimage.
Source: theafricareport.com/West-Africa/saudi-arabia-deports-39-female-ghanaian-pilgrims-without-male-guardians.html
--
Female Author, Sara Khan, Urges UK Muslims to Speak Out Against Extremism
Tue Aug 30, 2016
Islamic State (IS) violence can only be tackled if Muslims stand up for their views of what real Islam is, according to a rare female voice within the British Muslim community.
Human rights campaigner Sara Khan argues in a new book that combating IS needs the development of religious counter-arguments to violent extremism, and she calls for an "amplification" of faith teaching which deconstructs Islamist ideology to help stop Islamists recruiting young Britons.
"Confronting any type of extremism lies in championing genuine human rights and embracing democracy, none of which are antithetical to Islam's teachings," Khan argues in "The Battle for British Islam", presented at the Edinburgh book festival.
"If we are to have any hope of defeating Islamist extremism, we must all protect the middle ground."
Khan has raised awareness of the complex issues for Muslims regarding violent extremism and hopes her work will encourage women to take a more prominent role.
She has faced harassment and threats for working with a government-funded program which seeks to eradicate radicalization of young Muslims.
"The seemingly unstoppable growth of puritanical and Islamist ideology in Muslim communities troubles me deeply," she says. "I still meet many young Muslims who believe that Islamism (which rejects gender equality and democracy) is authentic Islam."
Her book, to be published in September, describes how young people are radicalized via social media, providing case studies.
Thousands of Muslims, including more than 800 Britons, have left Europe for Iraq and Syria, many to join IS, according to the interior ministry.
Khan told Reuters she herself had had to challenge her own beliefs.
"For years I thought that wearing a headscarf was mandatory (...) but I found myself not identifying with it. I decided that I wanted someone to come to me without having assumptions."
In France, a ban in some coastal towns on burkinis has been held up by the government as a "battle of cultures", but has caused fury among many women.
"Can't we talk about high unemployment rates (among Muslim women)? We're still talking about women's clothing!" Khan said.
Khan cites a YouGov poll from March 2015 which found that 55 percent of British voters believe there is a fundamental clash between Islam and the values of British society, compared with 22 percent who said they were "generally compatible."
Issues of race came to the fore in the campaign for Britain's European Union referendum, with concerns about immigration prompting some people to vote to leave the bloc.
It was too early to say if the June vote, which ignited pockets of racial violence, had had any sustained effect, she said. She noted, however, that Britain's new prime minister Theresa May in her former role as interior minister took part in a campaign to stamp out radicalization which sought to support Muslim women in the fight against extremism.
A sign of "genuine hope" in Britain, Khan said, was the election this year of London's first Muslim mayor, Sadiq Khan.
"There are a lot of Muslims who have progressive views but they just get on with it, and don't spend time shouting about it. But (shouting about it) is perhaps what they need to do."
Source: reuters.com/article/us-britain-islam-idUSKCN1151BX
--
Saudi Transport Ministry to Employ Women
MOHAMMED RASOOLDEEN | Published — Tuesday 30 August 2016
RIYADH: Transport Minister Sulaiman Al-Hamdan has ordered departments in his ministry to have separate women's sections for female workers.
The minister has specifically said that these separate wings for women should have special facilities to ensure their privacy.
In preparation for the arrangements, the ministry has appointed women supervisors to oversee the new setup to ensure that all facilities and services that are needed for female workers are met.
According to the minister's directive, the special arrangements for women should be completed within a set time frame.
Hoshan Ghada, director of administration for women's affairs, said jobs will be created for women workers and they will be trained accordingly. Ghada said that these arrangements are being made in line with Vision 2030.
The Ministry of Transport has already advertised for female workers on its official website. Vacancies are available for women in all parts of the Kingdom and applicants are advised to apply for posts available in their respective areas of work.
A total of 806,000 Saudi women are now employed across 20 sectors in the country, according to figures at the end of 2014.
Of this total, 71 percent work in education, 13 percent in human health and social services, and 5 percent in public administration, defense and social security. There are also women employed in production, manufacturing, mining, agriculture, forestry and fishing.
In addition, 1,506 female students, aged 15 to 19, were working at the end of 2014. Of this total, 42 percent were employed in education, 32 percent in human health and social services and 29 percent in manufacturing.
Tayseer Al-Mufrej, director of the media center at the Ministry of Labor, said these figures are for students working part time in certain sectors. Students must be at least 16 to be eligible for employment, according to international law, he said.
Observers believe that some women under 20 work out of financial need, with an element of fake Saudization where companies hire workers to improve their quotas under the Nitaqat system.
"The Ministry of Labor and Social Development encourages students to work, and calculates their employment toward Saudisation quotas." Al-Mufrej said these jobs help prepare young women for the labor market, and makes them more professional.
Employment statistics are collected through sample surveys conducted by the Department of General Statistics, which is the main source of all labor market data.
Regarding Saudi male employees under 20, statistics reveal 20,600 were employed by the end of 2014, a 32 percent rise from the previous year.
According to the latest statistics, the number of small businesses with 10 employees or less fell by 11 percent, from 1.7 million in 2012 to 1.5 million in 2013. These enterprises are required to hire at least one Saudi employee.
Firms with 10 to 49 employees declined by 9 percent, totaling 213,300 by the end of 2013.
In contrast, the number of medium-sized enterprises grew by 45 percent, increasing from 26,200 in 2012 to 37,900 by the end of 2013.
The number of large companies grew by 14 percent to 4,600. Large companies with 500 to 2,999 employees increased by 14 percent, to 3,700 at the end 2013.
Source: arabnews.com/node/977456/saudi-arabia
----
French authorities investigate after Muslim women accused of terrorism by restaurateur
AUG 30, 2016
BOBIGNY (AFP) - Two veiled women who were told by a French restaurateur that all Muslims are terrorists then forced to leave the restaurant complained to authorities on Monday, an anti-Islamophobia campaign group said.
The Collective Against Islamophobia In France (CCIF), which is supporting the women, said that the incident represented a "racist shift" in French society as prosecutors opened an investigation into possible "religious discrimination".
The encounter at Le Cenacle restaurant in Tremblay-en-France outside Paris was filmed by one of the two women and posted online and shows the other saying: "We don't want to be served by racists."
The man in the smartphone clip responds that "racists like me don't plant bombs and don't kill people". He added that "terrorists are Muslim and all Muslims are terrorists. I don't want people like you in my place. Now you know it you can get out".
The restaurateur later apologised to the "entire Muslim community" for his actions as calls to boycott his establishment flooded social media sites alongside negative reviews.
The CCIF said in a statement that it intends to pursue a civil claim against the man and would press for "exemplary damages" to end the "impunity of Islamophobic violence and discrimination".
It also accused the government and France's political class of being responsible for creating a climate in which such incidents can occur.
The row comes as a debate about the wearing of the burkini reached fever pitch.
Around 30 towns have banned the burkini from their beaches, with some mayors linking the bans to the massacre of 84 people in the southern French town of Nice last month.
It was on Nice's famous seafront promenade that an Islamic militant ploughed a 19-tonne truck into a massive crowd celebrating Bastille Day on July 14, killing the 84 and wounding more than 400 other people.
Sone town mayors have vowed to maintain their burkini ban despite a ruling by France's highest administrative court that the prohibitions are unconstitutional.
Source: straitstimes.com/world/europe/french-authorities-investigate-after-muslim-women-accused-of-terrorism-by-restaurateur
--
How A Nigerian Schoolgirl Escaped From Her Boko Haram Kidnappers
Monday, Aug. 29, 2016
Sa'a jumped from a truck rumbling through a forest. The truck's cargo: More than 250 Nigerian schoolgirls kidnapped in the dark at gunpoint by Boko Haram, the Nigerian terrorist group attempting to create an Islamic state in Africa.
"Some of the girls started jumping out of the truck, escaping and running away," said Sa'a, then an 18-year-old senior. "I was sitting in the truck thinking my mom and my dad were at home now, didn't know what was happening. They sent me to school. But, now, this is what is happening. I don't know where I'm going. I don't know what they're going to do with us.''
Sa'a, wearing large 1970s-style sunglasses to retain some anonymity, spoke for a group of four kidnap victims at a town hall-style forum Monday morning at the Adrienne Arsht Center, organized by U.S. Rep. Frederica Wilson, international human rights lawyer Emmanuel Ogebe and global media advocate John Yearwood, chairman of the International Press Institute and former world editor of the Miami Herald.
On Sunday, Nigerian President Muhammadu Buhari said his administration would be willing to trade some captured Boko Haram fighters for the safe return of the remaining 218 hostages. He spoke in Nairobi, Kenya, as part of the Tokyo Conference on African Development.
"The terrorists are worthless. The girls are priceless," said Ogebe. "I think it's a good deal."
Sa'a, now 20 and studying physical and biological science in the United States, described her ordeal to a crowd of about 100, who sat in stunned silence. The kidnapping of the 276 high school girls stirred outrage around the world.
"On the 14th of April of 2014, the Boko Haram entered Chibok town while we were in school," Sa's said. "It was at night while we were sleeping. We heard them shooting guns and yelling. We all woke up and we didn't know what to do. Something similar to that had happened earlier (elsewhere). So the teachers said that if we heard something like that, we shouldn't run away. We should wait for them to come and get us so we would know what to do."
No teachers came — they already had run away. The military-style uniforms worn by some of the gunmen had the students thinking these were government troops there to protect them.
"When they came, they said we should all gather ourselves together, that we shouldn't run, that they would protect us," Sa'a continued. "So we all gathered ourselves together and sat down on the floor. One of them started telling us that he's a member of the Boko Haram …Whatever they asked us to do, if they didn't do it, they would kill all of us. He said he doesn't care that he can kill all of us."
The group then ordered two young women to lead the gunmen to the food stash. After stealing sustenance, the gunmen burned books, clothes, anything in sight. "Boko Haram" translates as (depending on the dialect) "Western education is a sin" or "Western education is forbidden."
I'M GOING TO JUMP OUT OF THIS TRUCK. I'D RATHER JUMP OUT AND DIE. [BETTER] MY PARENTS WILL SEE MY BODY AND BURY ME, THEN GO WITH THE BOKO HARAM AND NOT BE FOUND.
Sa'a, who along with a friend, jumped to escape from Boko Haram, the terrorist group that kidnapped 276 Nigerian schoolgirls in 2014
As the gunmen marched the women around, they moved under the threat: yell or run and be killed, likely with some of your friends.
"We all thought they were going to let us go home and tell us to get married since they said we shouldn't be in school," Sa'a said. "But, they didn't."
Instead, they piled the girls in a truck large enough for car transport with the order, "Stand up and go inside or we'll shoot you," Sa'a said.
With girls sitting on each others' laps, others on classmates' feet, the truck thundered through the forest. Some of the girls started to jump, hoping to escape.
"So, I turned to one of my friends and said, 'I'm going to jump out of this truck,'' Sa'a said. "I'd rather jump out and die. [Better] my parents will see my body and bury me, then go with the Boko Haram and not be found.'"
The friend jumped. Sa'a landed safely. Her friend suffered severe sprains in each lower leg. She couldn't walk. They slept under a tree.
SHE TOLD ME TO GO HOME AND LET HER DIE IN THE FOREST BECAUSE SHE CAN'T WALK AND I CAN'T CARRY HER.
Sa'a to her friend in escaping the Boko Haram kidnapping
"She had been crying the whole night," Sa'a recalled. "She told me to go home and let her die in the forest because she can't walk and I can't carry her. But, I told her if you're going to die, we die together since we escaped together. Because if I go home, I don't know what to tell her family — that we escaped together and I left her because she injured her legs? That doesn't make sense.
"I told her I wouldn't leave her to die."
With the same determination, Sa'a said she coaxed assistance from a Muslim shepherd scared to help them. He put the injured friend on a bicycle and pushed the bicycle to the nearest town with Sa'a following them.
"He took us to a village which was not far from Chibok. When we got there, we found a man with a motorcycle that carried both I and my friend, three of us on one motorcycle. He took us back to Chibok. And we found our way home to our families."
Wilson, who championed the girls' cause in the U.S. Congress and with Nigerian leaders said, "She is a symbol of strength for all little girls and women around the world."
Asked if she had any survivor's remorse, Sa'a said, "I don't feel guilt at all because I think God has a purpose for me. So, I think now I'm here, telling the world my story, telling them what happened. A lot of people say that it's not true, that it didn't happen. But it happened. So, if I say my story and say what happened and they'll say, 'Oh, this really happened.' And they'll do something about it to help rescue those who are still missing."
Source: miamiherald.com/news/local/community/miami-dade/article98730827.html
--
Pakistani Digital Rights Activist Nighat Dad Nominated For Human Rights Tulip Award
AUG 30, 2016
Founder and Director of the Digital Rights Foundation Nighat Dad has been nominated for the Dutch government's Human Rights Tulip award 2016.
The Human Rights Tulip award is an "annual award for individuals or organisations that promote human rights worldwide in innovative ways".
A lawyer and human rights activist, Dad is known for championing online safety and access to the internet in Pakistan and across the world. The Digital Rights Foundation, which was founded in 2012, educates citizens, particularly young women, on how to protect themselves from and respond to online harassment.
Dad has campaigned against legislation in favour of internet surveillance. Her foundation has also opposed the dissemination of internet user information to foreign and domestic state agencies and businesses.
She was awarded the Atlantic Council Digital Freedom Award 2016 and was among six 'next generation leaders' named by TIME Magazine last year.
Source: dawn.com/news/1280947/pakistani-digital-rights-activist-nighat-dad-nominated-for-human-rights-tulip-award
--
URL: https://www.newageislam.com/islam-women-feminism/new-age-islam-news-bureau/chinas-proud-300-year-history-female-led-mosques-inspiration-west/d/108411
New Age Islam, Islam Online, Islamic Website, African Muslim News, Arab World News, South Asia News, Indian Muslim News, World Muslim News, Women in Islam, Islamic Feminism, Arab Women, Women In Arab, Islamophobia in America, Muslim Women in West, Islam Women and Feminism