New Age Islam News Bureau
10 Aug 2020
• Sixty Percent of Women Yet to Take Cervical Cancer Test, Says Malaysian Minister
• 138 Nigerian Women Trapped in Saudi Arabia –Report
• Children and Youth Represent 67% Of Saudi Population
• Egypt Mulls Law To Protect Women's Identities As MeToo Movement Escalates
Compiled by New Age Islam News Bureau
URL: https://www.newageislam.com/islam-women-feminism/child-marriages-gone-up-bangladesh/d/122591
--------
Child Marriages Have Gone Up In Bangladesh Due To The Impact Of Epidemic On The Socio-Economic Situation
August 9, 2020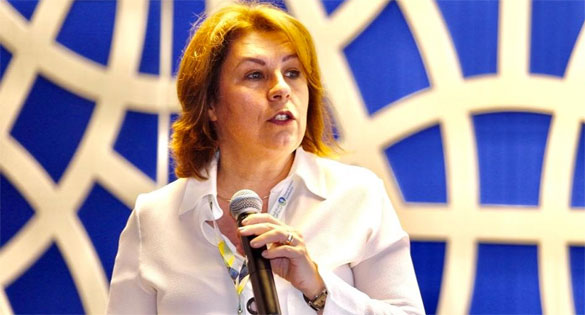 Rights organisations have cited an increased number of child marriages happening in parts of Bangladesh.
-----
The Covid-19 pandemic allows poor Bangladeshi families to marry off their daughters without the need for expensive weddings.
By Stephan Uttom and Rock Ronald Rozario
Sheuli Das can only blame her bad luck and Covid-19 for bringing an abrupt end to her education and forcing her into an early marriage.
Sheuli, 15, a tenth grader from Keshobpur in Jessore district of Bangladesh, was married to a local businessman on April 25, about a month after the government closed all education institutes and enforced a nationwide shutdown due to the pandemic.
Her father, Chittya Das (not his real name), 40, says the decision to marry Sheuli off was mostly for unavoidable circumstances and the "better interests" of her and the family.
"Since the school closed, local young men started teasing her. There is no social security, so we were tense. Moreover, we have found a suitable man for her to ensure a happy married life," the Hindu father of two told UCA News.
Eve-teasing or stalking is common in Bangladesh. It takes various verbal and non-verbal forms, from whistles, leers and winks to unwanted physical contact, catcalls and sexually suggestive remarks by boys and young men.
As a low-income rickshaw-van puller who lives hand to mouth with his family, Chittya considered saving money for his eighth-grader son more sensible than investing in his daughter.
The wedding, under government-mandated health guidelines to combat the coronavirus, was a huge relief for the family as he had to spend only about 5,000 taka (US$59), whereas it would have been about 150,000 taka ($1,770) in normal circumstances.
"We really didn't want to marry her off, but considering the situation it was a good decision for her and the family," Chittya added.
In relatively poor rural areas of Bangladesh, the pandemic has slowly triggered hundreds of mostly unreported underage marriages, social workers say.Since March, at least 40 child marriages have taken place in Keshobpur, according to Shyamol Chandra Das, 39, a field officer with NGO Parittran (Salvation). Another four were stopped before the wedding ceremony.
"Here, people are poor and they consider the time of Covid-19 suitable for a simple wedding for their daughters. They don't need to spend a lot of money for the program and dowry. Most of these marriages have remained largely unreported," Shyamol told UCA News.
In Kurigram district, child marriages have increased from 8 percent in March to over 11 percent now, according to Ehsan Kabir, communication officer with Plan International, a UK-based charity that advocates for child rights.
"The number of registered marriages has decreased and unregistered marriages increased. Local efforts to curb child marriage have also declined. In February, 14 child marriages were stopped, but only two were stopped in May," he told UCA News.
Lack of education
Bangladesh has one of world's highest rates of child marriage, according to Girls Not Brides (GNB), an international coalition of women and child rights groups. The Muslim-majority nation is ranked fourth after Niger, the Central African Republic and Chad.
About 59 percent of girls get married before 18 and about 22 percent are married by 15 in Bangladesh, according to a 2017 study by UNICEF, the United Nations children's agency.
GNB cites poverty, lack of education, lack of social security, saving family honor, natural disasters and displacements as the main driving forces behind endemic child marriages in Bangladesh.
This high prevalence of child marriage exists despite Bangladesh committing to eliminate child, early and forced marriages by 2030 in line with UN Sustainable Development Goals. It also has the Child Marriage Restraint Act 1929, which sets the mandatory marriageable age for men at 21 and for women at 18, with violation a punishable offense.
However, the ruling Awami League government faced criticism at home and abroad for amending the law in 2017. It included a provision to allow for marriage of girls under 18 in "special circumstances."
"If a minor girl, in some special circumstances, is married for her best interest with consent from the court and her parents, and in following appropriate procedures, then it will not be considered a crime under this law," the provision states.
Critics alleged that the move was intended to reduce high figures of child marriage and improve the nation's image on the issue.
Rita Roselin Costa, a women's rights activist with BRAC, a Bangladeshi NGO, pointed to some immediate factors behind the surge in child marriage.
"Due to Covid-19, local and overseas migrant workers have returned home and they are looking for suitable brides for marriage. Parents are feeling insecure to keep their daughters at home as schools and colleges are closed. Moreover, poor families find it a financially practical move to arrange low-cost and dowry-free marriages," Costa, convener of the women's desk at the Catholic Bishops' Conference of Bangladesh (CBCB), told UCA News.
Church's success in battling child marriage
Costa noted that Christians, especially the Catholic Church, have taken a "zero tolerance" policy against child marriage and it has been effective in removing the practice from the Christian community.
"In CBCB-sponsored programs and at parish level, child marriage is strongly discouraged and anti-child marriage lessons are imparted to students and parents by church-run education institutes. The Church has been successful in diminishing child marriage," she said.
"Although a minority group, Christians are an example of success in the battle against child marriage. This could be a matter of research and it should be presented as a national model for others to follow."
Abul Hossain, a project director at the Ministry of Women and Children Affairs, said the government is vigilant about child marriage and denied any significant rise in the practice during Covid-19.
"From districts to grassroots villages, there is a mechanism in place to monitor and curb child marriage. There might be some fringe incidents of child marriage, but it is not high and worrisome," Hossain told UCA News.
"It is true that government officials are more engaged in the Covid-19 response, and there are possibilities of a rise in domestic violence and child marriage. That does not mean a significant increase."
https://www.eurasiareview.com/09082020-bangladesh-covid-19-triggers-surge-in-child-marriages/
--------
Sixty Percent Of Women Yet To Take Cervical Cancer Test, Says Malaysian Minister
Minderjeet Kaur
August 10, 2020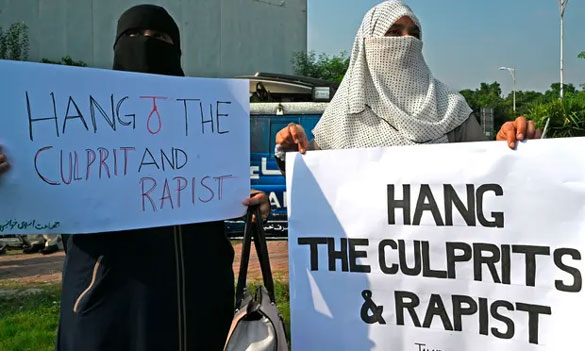 Deputy Health Minister Dr Noor Azmi Ghazali says the government's target is for at least 40% of women to take the pap test regularly.
------
KUALA LUMPUR: Up to 60% of women in the country have not undergone the pap test in the last three years despite it costing only RM1 in government clinics and hospitals.
Deputy Health Minister Dr Noor Azmi Ghazali said only 25% took the test regularly.
"Some say it is uncomfortable and shameful and they are not concerned about the test," he told the Dewan Rakyat today.
To an additional question from June LeowHsiad Hui (PH-Hulu Selangor), he said the government's target was for at least 40% of women to take the test regularly.
Holding up a pap smear kit, Noor Azmi said women who are shy to seek professional aid could now conduct the test themselves.
He said the kit, which is used in Australia, could encourage more women to take the test for cervical cancer.
Noor Azmi said RM20 million had been allocated for free mammogram screenings, human papillomavirus vaccination and pap smears in government clinics and hospitals.
https://www.freemalaysiatoday.com/category/nation/2020/08/10/60-of-women-yet-to-take-pap-test-says-deputy-minister/
--------
138 Nigerian Women Trapped In Saudi Arabia –Report
AUG 10, 2020
The Journalists International Forum for Migration has uncovered a trafficking cartel responsible for the trafficking of 138 Nigerian women to Saudi Arabia.
The JIFORM President, Ajibola Abayomi, in a statement on Sunday, said the body had the profiles of 138 ladies trafficked to the Middle-East nation by a company identified as TTCO.
He stated that some of the names on the list included 23-year-old Amina Idris, an indigene of Kano, whose passport with the number, A09118374, was being withheld by her host; Atanda Esther Idowu, 42, and Salawu Yetunde Victoria, 37, with passport number A08233422, both from Oyo State, and Gift Israel Johnnu, 25, from Rivers State with passport number A09136678.
He added that the information was sourced from data made available to JIFORM by the Rescue Africans in Slavery, a foundation campaigning against human trafficking and child labour.
The statement read in part, "Since we launched the rescue campaign that led to the rescue of 30 girls and others from Lebanon by the Nigerian government, several international agencies have been reaching out to us, and we have been directing them to relate with the National Agency for Trafficking in Persons accordingly. The JIFORM is committed to humanitarian service, and we are willing to do more.
"Some of the ladies, at different locations in the country were in critical health conditions and needed to be attended to in good time. We call for prompt attention from the Federal Government.
http://saharareporters.com/2020/08/10/138-nigerian-women-trapped-saudi-arabia-%E2%80%93report
--------
Children and youth represent 67% of Saudi population
August 9, 2020
RIYADH — Children and youth represent 67 percent of the Saudi population in the current year, according to the General Authority for Statistics (GASTAT). Young Saudis in the age group of 15-34 years make up 36.7 percent of the Kingdom's total population, the authority said in a special report titled "Report of Saudi youth in numbers," released on Sunday to mark the World Youth Day 2020, which falls on Wednesday Aug. 12.
The report includes population, social, economic, educational, health, cultural and recreational statistics of the Saudi youth. Saudi Arabia's total population is estimated at 34.8 million including 10.5 million foreigners. "The majority of young men in the age group of 20-24 years represent 27.6 percent while the percentage of young women in the age group of 20-24 and 25-29 years is 26.2," the report said.
GASTAT statistical report said the percentage of unmarried young men and women in the age group of 15-34 years was 66.23 whereas unmarried young men represent 75.6 percent of whom 50.4 percent are in the age group of 15-34 years while the percentage of unmarried females in the age group of 25-34 was 43.1. The percentage of married women was 34.3 while divorced women in this age group constitute 1.27 percent, and the percentage of widows was 0.5 percent, the report showed.
The report indicated that the ratio of Saudi youth in the age group of 15-34 years suffering from chronic diseases constitute 5.5 percent of the total Saudi population of which the percentage of men and women reached 5.8 and 5.2 respectively. The report also showed that most Saudi women practice sports to improve their health but as for men, they practice it for physical fitness and recreation. Illiteracy rate has significantly declined among young Saudis in the age group of 15-34 years during the decade from 2007 to 2017, and this decrease is attributed to the decline in the illiteracy rate of women in particular, the report pointed out.
The report showed a majority of Saudi youth are not facing any difficulties during their learning journey, with an almost equal number between men and women, which is about 68 percent. Moreover, the transition rate in secondary education for Saudis in 2019 was 99.8 percent. The report confirmed that in 2019, the number of employed Saudi youth, whose ages ranged between 15 and 34 years, reached 1,489,520, representing around 47 percent of the total number of Saudi employees.
It is worth mentioning that GASTAT is the only official reference body for statistical data and information in the Kingdom. It carries out all the statistical work and is responsible for the technical supervision of the statistical sector, design and implementation of field surveys, conducting statistical studies and research, analyzing data and information, and all the works of documenting and preserving information as well as statistical data that cover all aspects of life in the Kingdom from its multiple sources. It is also responsible for codifying, classifying, analyzing and extracting its statistical indicators.
https://saudigazette.com.sa/article/596403
--------
Egypt mulls law to protect women's identities as MeToo movement escalates
Menna A. Farouk
August 10, 2020
Egyptian lawmakers are pushing for a new law to protect the identity of women coming forward to report sexual abuse and assault as the nation's MeToo movement picks up speed.
An Egyptian parliamentarian committee has approved a draft law that would give survivors of sexual assault and harassment the automatic right to anonymity, with the law expected to go to vote at a general session of the parliament later this month.
The moves comes as hundreds of women have started to speak up on social media about sexual assault in Egypt, with the public prosecution and National Council for Women supporting the movement and offering legal and social protection.
Spurred on by the growing MeToo movement, data entry specialist Bassant Abdel Wahab, 22, went public recently about being sexually abused by a human rights activist when she was 17 and reported him to the civil society group where he works.
The man has now been suspended from his job while his organization investigates Abdel Wahab's complaint along with those of other female colleagues who accused him of assault.
"Sexual assault incidents that have been hidden for years are continuing to surface and in a raging way," Wahab told the Thomson Reuters Foundation.
"It is like a tsunami that could change attitudes and laws on sexual assault against women."
The frequency of such cases being reported in the conservative Muslim country began to rise after the 2011 revolution as reports of sexual assaults, harassment and rape in Cairo's Tahrir Square made local and international headlines.
But this year there has been a spike in reporting about cases of sexual assault since early July when an Instagram page revealed the case of a university student who is accused of sexually assaulting and blackmailing multiple women.
Within five days of the case being disclosed, the National Council for Women said that it had received 400 complaints mainly about violence against women.
Game changer
Lawmaker Magda Nasr said the new law to allow anonymity of sexual abuse survivors will be a game changer for women in Egypt as it will give greater protection to report such cases.
"There is an apparent political will to protect women rights and attempt to reduce as much as possible violence against women," she told the Thomson Reuters Foundation.
Nasr said the latest wave of complaints came after an Instagram page in July accused a university student of sexually assaulting and blackmailing multiple women. The student was arrested and the case is being investigated by the authorities.
The same Instagram account also exposed a gang rape said to involve six men from wealthy and powerful families that prosecutors are now investigating.
Since then Egyptian actresses have spoken up against how they were subjected to sexual assault.
One actress, Rania Youssef - who faced charges in 2018 that were later dropped after wearing a see-through outfit to the film festival - published photos of those responsible on social media.
In other cases two other human rights activists were accused of sexual assault against female employees and a Coptic priest was defrocked on sexual assault allegations.
"It is a moment where women can have more gains in their fight against sexual abuse," said lawyer Entessar El-Saeed, executive director of Cairo Foundation for Development and Law.
El-Saeed said several non-governmental organizations and parliamentarians were also pushing for a unified law on violence against women that would provide greater protection for women and girls from sexual assault and blackmail.
The bill toughens penalties against sexual abuse in all forms, criminalizes rape within marriage, and includes better reporting mechanisms, confidentiality guarantees, and protection for witnesses and survivors.
"The bill has been in the parliament for two years and it is now the perfect time to approve it," said El-Saeed, who is the head of one of seven NGOs that drafted the bill.
A 2017 Thomson Reuters Foundation poll found Cairo to be the most dangerous megacity for women, and 99% of women in Egypt interviewed by the United Nations in 2013 reported sexual harassment.
An outcry over attacks on women near Tahrir Square during President Abdel Fattah al-Sisi's inauguration celebrations in 2014 prompted a new law punishing sexual harassment with at least six months in jail.
But women rights activists view the law as too weak.
"The penalty needs to be toughened and there needs to be legal mechanisms that make it easier for women to report and get their rights," El-Saeed said.
https://www.thejakartapost.com/news/2020/08/10/egypt-mulls-law-to-protect-womens-identities-as-metoo-movement-escalates.html
--------
URL: https://www.newageislam.com/islam-women-feminism/child-marriages-gone-up-bangladesh/d/122591
New Age Islam, Islam Online, Islamic Website, African Muslim News, Arab World News, South Asia News, Indian Muslim News, World Muslim News, Women in Islam, Islamic Feminism, Arab Women, Women In Arab, Islamophobia in America, Muslim Women in West, Islam Women and Feminism