New Age Islam News Bureau
12 Aug 2020
• IFC Supports Afghan Women's Access to Financial and Non-Financial Services
• US Congresswoman Ilhan Omar Holds Off Primary Election Challenger
• Nomadic Women Climb Mountains Every Day To Earn A Living
• Israeli Women Excluded from Decision-Making on Coronavirus
• Woman Dies After Being Set On Fire By Man In Latest Femicide In Turkey
• Indonesian Woman Sentenced to Hang for Drug Possession Escapes the Gallows, after the Federal Court Here Accepted Her Appeal
• UK Ambassador Welcomes Appointment of First Saudi Woman as Cultural Attache
Compiled by New Age Islam News Bureau
URL: https://www.newageislam.com/islam-women-feminism/calling-all-female-artists-uae/d/122604
--------
Calling All Female Artists: UAE Arts Award for Painting, Photography, And Digital Artworks
August 12, 2020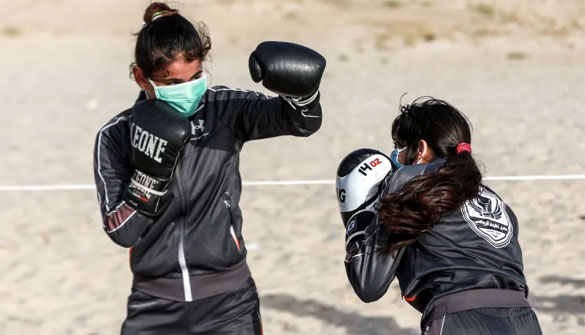 An artist at the Noon Arts Award 2019, organized by the Collage Talent Center.
-----
Now being held for the fourth consecutive year, the Noon Arts Award is open for submissions. Organized by the Collage Talent Center at the Sharjah Ladies Club, this award is presented to UAE-based female artists who are working in the fields of painting, photography, and digital artworks.
This year the theme of the competition is the phrase "Because I can," chosen in recognition of the difficult times the global community has lived through as a result of COVID-19. The artworks submitted need to showcase the positive impact the artist has made through supporting, inspiring or offering hope to others, or overcoming obstacles and challenges in their own lives.
Fatima Alnaqbi, assistant manager at Sharjah Ladies Club, said: "This year the Noon Arts Award is all about recognizing those who have made a positive impact on the world around them. We want to celebrate both women's art and the power of humanity, their ability to give the light of hope to others who are suffering. 'Because I can' is a timeless phrase. It's about empowerment and benefitting society, and we can't wait to see how this phrase inspires the female artists of the UAE."
Submissions will be accepted until October. The competition is open to all women artists based in the UAE and who are over the age of 18. Paintings, photographs, and digital artworks will all be accepted and judged on their adherence to the theme and the skill and enthusiasm they convey.
The first-place winner will receive a prize of 7,000 dirhams ($1,900), with second place earning 5,000 dirhams and third place being awarded 3,000 dirhams. There will also be a "People's Choice" category, with the winning artist receiving a prize of 2,000 dirhams.
While this year's competition will be held remotely due to the pandemic, this is the first time the entire event will be held online. The virtual exhibition will allow people from across the region to view the artworks from the safety of their own homes, while the awards ceremony itself will be live-streamed to avoid people congregating.
https://www.arabnews.com/node/1718191/corporate-news
--------
IFC Supports Afghan Women's Access to Financial and Non-Financial Services
12 Aug 2020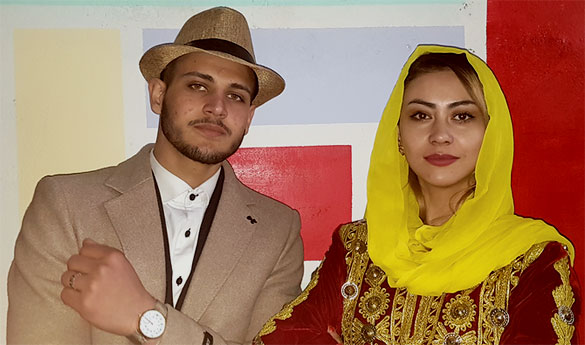 IFC will leverage its global expertise and knowledge to support Ghazanfar Bank in becoming a women's banking champion in Afghanistan
----
More than an estimated 5,000 women are expected to directly benefit from a new initiative led by Ghazanfar Bank, one of Afghanistan's leading commercial banks, to improve Afghan women's access to financial and non-financial services. It aims to serve as a demonstration model and set a standard for commercially viable businesses owned by women.
The move follows the signing of the first-ever advisory agreement between Ghazanfar Bank and IFC, a member of the World Bank Group, and aims to help Ghazanfar Bank develop a new market in the country through the financing of women-owned small and medium-sized enterprises (SMEs). The IFC's advisory services project is supported by the Women Entrepreneurs Finance Initiative (We-Fi), a multi-donor funded facility that supports women entrepreneurs by scaling up access to finance, markets, networks and mentors and information.
"This is a landmark project for Afghanistan and we, along with all stakeholders are honored to partner with IFC for the development of an SME segment, the prime engine of industrial development," said Khisrow Fazli, Acting Chief Executive Officer of Ghazanfar Bank. "The engagement also recognizes the consistent support provided by the Bank to women entrepreneurs for the economic growth of our country by focusing on women-owned SMEs."
Overall, access to finance is very limited in Afghanistan. Only two percent of firms take out loans and only seven percent of adult Afghan women have an account at a formal banking institution. It's estimated the unmet demand for financing from micro, small and medium-sized enterprises (MSMEs) in Afghanistan is about $4.7 billion, which includes $113.5 million in unmet demand from women-owned enterprises. By expanding access to finance for women-owned MSMEs, financial institutions can help empower women by improving their economic and social inclusion.
"IFC will leverage its global expertise and knowledge to support Ghazanfar Bank in becoming a women's banking champion in Afghanistan," said Qamar Saleem, Financial Institutions Group, Advisory Manager for Asia & Pacific. "We consider women entrepreneurs of micro, small and medium-sized enterprises to be an important part of the local economy, and helping to ensure they have access to finance is a critical tool to boost women's economic and social empowerment. This agreement is part of IFC's core agenda to create a market for enabling women MSMEs in countries where there is a dire need for finance for women."
IFC is supporting women's economic participation in Afghanistan through financial inclusion and capacity building. Forty-eight percent of participants in its Business Edge management training program were women and 16 percent of the borrowers of the First Microfinance Bank, where IFC is a shareholder, are women. Currently, the World Bank Group is supporting the government's Women's Economic Empowerment National Priority Program. Through this program, IFC is working on identifying the legal barriers that hinder Afghan women's entrepreneurial activities and providing recommendations that can address these obstacles.
https://www.khaama.com/ifc-supports-afghan-womens-access-to-financial-and-non-financial-services-87976/
--------
US Congresswoman Ilhan Omar Holds Off Primary Election Challenger
Aug 12, 2020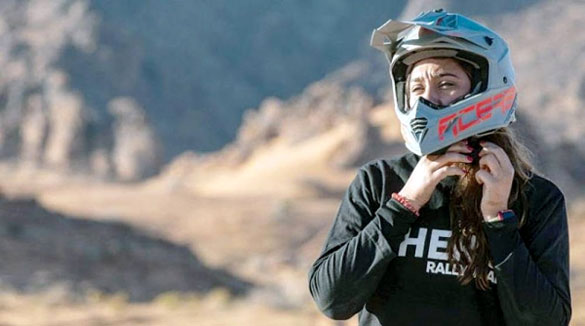 U.S. Representative Ilhan Omar won the Democratic primary nomination on Tuesday to run for reelection in Minnesota's 5th district
----
WASHINGTON: US Representative Ilhan Omar held off a well-funded challenger Tuesday and won the Democratic primary in her congressional district, putting her on track for re-election in November along with other members of the "Squad" of four liberal freshmen.
Omar defeated attorney Antone Melton-Meaux, who had accused her of prioritizing her celebrity over her constituents, and several other challengers, the New York Times said.
One of the first two Muslim women to be elected to Congress in 2018, Omar won 57.2% of the vote Tuesday compared with 39.4% for Melton-Meaux in Minnesota's 5th district, the Times said. She is likely to win again in November in the solidly Democratic district.
"In Minnesota, we know that organized people will always beat organized money," Omar, 37, said in a statement. "Despite outside efforts to defeat us, we once again broke turnout records."
Progressive Democrats have generally done well this primary cycle. With Omar's victory, all four members of the liberal group of congresswomen nicknamed the "Squad" are expected to be re-elected in the autumn.
The best-known "Squad" member, Representative Alexandria Ocasio-Cortez of New York, dispatched a primary challenger in June. Last week Representative Rashida Tlaib won her primary, and the fourth Squad member, Representative Ayanna Pressley, is running unopposed in her primary in Massachusetts next month.
Minnesota, Wisconsin, Connecticut, Vermont and Georgia all held primary elections for Congress on Tuesday. The outcome will help set the stage for November elections to the House of Representatives and Senate that will determine the balance of power in Washington.
Melton-Meaux, an attorney, criticized Omar for her comments on Israel, some of which have been seen as anti-Semitic, as well as her failure to show up for some House votes. His campaign raised over $4 million and received support from pro-Israel groups.
Omar has apologized for some of her statements about Israeli lobbying power, and her campaign said she had good reasons for missing some votes.
Police reforms were a top campaign issue in Omar's district, where George Floyd, a Black man, was killed in police custody in May, touching off nationwide protests. Omar called for restructuring the police department, while Melton-Meaux said the police function should be "more narrowly focused."
A refugee from Somalia, Omar quickly became a target of conservative critics after she was elected in 2018. Republicans rebuked her left-wing politics, and President Donald Trump has falsely accused her of supporting al Qaeda. Members of both parties chided her for her comments on Israel.
In Georgia, a Republican businesswoman who has made inflammatory comments about Muslims like Omar and expressed support for QAnon, Marjorie Taylor Greene, defeated neurosurgeon John Cowan in a primary runoff for an open House seat.
QAnon is a fringe belief propagated online that claims "deep-state" traitors are plotting against Trump.
In videos released in June by Politico, Greene suggested that Omar's election in 2018 was part of "an Islamic invasion of our government." Republican leaders denounced the comments.
The Republican in the conservative district will likely be elected in November.
https://timesofindia.indiatimes.com/world/us/squad-sweep-as-us-congresswoman-omar-holds-off-primary-election-challenger/articleshow/77501862.cms
--------
Nomadic women climb mountains every day to earn a living
August 11 2020
In terms of commutes, few could be described as more punishing: Every day, nomadic women in Ağrı brave elements to cross valleys by donkey to obtain milk from their husbands, who spend all season grazing sheep on high-altitude pastures.
"Women go to milk sheep under harsh conditions from time to time in rain and storms," said Naciye Yeçik, a woman who has come to Ağrı this year for the first time to graze her animals.
Five families from Bitlis' Tatvan district have come to Ağrı's high pastures this summer with up to 60,000 animals for a hard season devoid of modern conveniences like electricity.
Women get started with the first light of morning, setting out on a challenging journey with donkeys to reach the mountainous areas where their herds are located.
Sometimes the women have to overcome scorching summer heat to reach the pastures; at other times, they have to deal with torrential rain.
For Yeçik, this year has been particularly difficult due to heavy rain. "It has rained a lot this year and the berivans [milking women] are coming back and forth to the sheep in the rain," she said.
Every day, nomadic women fill the milk provided by their husbands in jugs, load them on the backs of their donkeys and return to lower elevations where they have their tents.
The women then typically cook the milk on a wood fire before making dairy products such as cheese and butter to sell or consume in winter.
"In this tradition, women hold the sheep's head and men milk it. Berivans make cheese with the milk they bring," she noted.
https://www.hurriyetdailynews.com/nomadic-women-climb-mountains-every-day-to-earn-a-living-157312
Why are females banned from working in tourist destinations in Raqqa?
"Umm Abeer" used to work in a cafe in the city of Raqqa, to provide for her five children, the oldest of whom is 16 years old. However, she lost her job after the Kurdish- Autonomous Administration of North and East Syria (NES) issued a decision, that prevents women from working in tourist sites and facilities.
The family has no other source of income, because "Umm Abeer" is a divorced woman with five children living in a house that she has to pay its rent every month, taking advantage of her salary of 3,500 Syrian Pounds ( 2200 SYP = 1 USD ) in exchange for ten hours of work per day.
A circular released by the "Women's Committee" in "the NES-linked Civil Council of Raqqa" on 4 August, in coordination with the "Culture and Antiquities Committee," strictly banned the employment of female attendants and waitresses in tourism sites and establishments including restaurants, cafes, and hotels. Anyone who breaches this decision shall be held accountable, paying a fine estimated at 500,000 Syrian Pounds (215 USD).
No another source of income
"Umm Abeer", who declined to mention her exact name for security reasons, complained about the new resolution, saying that it targets poor female workers only. She also demanded the resolution makers allow women who are committed to standards of public morality to work and to expel the women who make violations of moral standards at the workplace.
"Umm Abeer" denounced allowing women in the NES-controlled areas to carry weapons, attend training military camps, and work in mixed-gender checkpoints, wondering, "Why is women's labor force being fought in this humiliating way? And why are women's livelihoods and the livelihoods of their children being disrupted as well?"
An ill-considered decision
Youssef al-Jasem, a cafeteria worker in the city of Raqqa who uses a pseudonym for security reasons, considered that the decision to stop the work of waitresses and female attendants is a new policy to put pressure on civilians into their work, and abuse the rights of the privacy and freedom of women.
He told Enab Baladi that both men and women are entitled to work, pointing to the need for female workers in Raqqa, and that is why women from the city join the military checkpoints and battlefronts of the "Women's Protection Units", one of the factions affiliated with the Syrian Democratic Forces (SDF).
Abu Issa al-Othman, the owner of a "cafeteria" in the city of Raqqa, considered that the decision issued by the NES was not well- studied, as work does not diminish the value of women in the city, as he put it, and women are with men in all workplaces.
Al-Othman told Enab Baladi that women work together with men in all the institutions run by the NES, asking, "Why did not similar decisions prevent women from working?"
He sees no reason for preventing waitresses from working in "cafeterias" and cafes that adhere to laws, regulations, and moral and ethical rules.
"For the preservation of women dignity"
This decision was released after "the Civil Council of Raqqa" and "the Health Committee" issued Resolution No.5 at the end of last July, which prohibits public gatherings in catering facilities—cafes, cafeterias, and restaurants—and provides that people should take extra precautions, and make social distancing in parks and public places to help reduce the spread of the novel coronavirus (COVID-19), Osama al-Khalaf, a journalist in the "Raqqa Civil Council," explained to Enab Baladi.
Al-Khalaf said that the reason behind the issuance of the decision is the expansion of the phenomenon of waitresses working in the city, and the "fear" of the young women group being "dragged behind these places," as he put it, even though the "tourism control" tours were conducted to ensure that the conditions of the waitresses' work in catering facilities were appropriate and safeguarded.
He added that the decision was proposed before the lockdown, and was issued for "logical and moral reasons that protect and preserve the dignity of women at work, and prevent the exploitation of the phenomenon of their work as "waitresses."
This decision is "a rights-oriented vision against bullying in society that can be practiced on waitresses in tourist sites" and was adopted after a long marathon of discussions with the owners of cafes and "cafeterias," who offered positive feedback.
Article 120 of the Syrian Labor Law No. 17 of 2010 stipulates that the Minister shall determine, by ministerial decision, such activities, instances, and circumstances where women shall be allowed to perform night work, as well as harmful, immoral, and other activities prohibited to women.
What are the alternatives?
As an alternative for women with no academic degrees that entitle them to work, the "Women's Committee" in the NES and civil society organizations operating in the region organize projects, especially for widowed/divorced women and elderly women.
"The Youth and Sports Committee opened educational courses in nursing, first aid, and computer sectors for young women. Besides, the "Women's Committee" carried out programs for traditional baking and pastry and cultivating legumes, in addition to sewing and embroidery courses, after which the graduates were given sewing machines to work. Furthermore, other self-awareness and personal development courses were held to support women, according to al-Khalaf.
Given that "The work of women as waitresses in cafes and restaurants is totally unacceptable by the tribal and religious community of Raqqa," according to al-Khalaf. Women have other alternatives and areas where they can work. For instance, illiterate women can work in the agricultural sectors, mainly in the woodland and plant nurseries, kindergartens, and nursery schools. Plus, they can work in the field of cleaning and sterilizing in private and public hospitals.
Al-Khalaf indicated that the "Civil Council of Raqqa" and the "Women's Committee" are concerned with providing women with job opportunities that contribute to "uplifting women and safeguarding their rights."
Al-Khalaf pointed to the difference in wages and salaries earned by women in the NES-controlled areas according to the entity with which they work. Female workers in the "Civil Council" institutions and centers receive a salary of 233,000 SYP (102 USD), while the salary of women working in projects supported by civil society organizations is between 200 and 300 USD.
https://english.enabbaladi.net/archives/2020/08/why-are-females-banned-from-working-in-tourist-destinations-in-raqqa/
--------
Israeli women excluded from decision-making on coronavirus
Aug 12, 2020
The government decided July 26 to reduce the coronavirus Cabinet — a small forum of ministers whose portfolios touch on the coronavirus outbreak — from 16 to 10 members. Two weeks later, on Aug. 10, the government decided to add members to this Cabinet again. The special forum now includes two of the ministers who had been excluded in July — Housing Minister Yaakov Litzman and Social Equality Minister Meirav Cohen. Thus, the change in number brought also another change: The coronavirus Cabinet now includes one female member.
Indeed, the July 26 decision raised quite a lot of anger from several opposition and coalition members, as none of the remaining 10 members were women. At the time, Cohen said, "There are no women in the [coronavirus] Cabinet; I'm not talking about me personally. I understand the desire for efficiency, but it makes no sense for there to be no women among 10 representatives."
Opposition leader Yair Lapid also criticized the decision, stating, "The biggest government in the history of the country and they did not put one woman [in the coronavirus Cabinet]. Disconnected chauvinists."
Several human rights and women rights groups joined the outcry. Na'amat — one of Israel's most veteran and biggest women groups — issued a statement at the time, saying, "[We] recommend to the prime minister and the alternate prime minister, who always compare our situation to the rest of the world, to look at the common denominator of countries that have successfully subdued the epidemic — in all of them, women are in the decision-making elite."
The decision to reinstate Cohen to the coronavirus Cabinet was hailed by Na'amat Chair Hagit Pe'er. Still, Pe'er noted that the mere necessity of public pressure to get women into the decision-making process in Israel of 2020 was embarrassing.
One explanation for the exclusion of women from the current decision-making process could be the Israeli perception of the anti-coronavirus campaign as a military/male operation. Early in the pandemic, the Israel Defense Forces were called to assist with the management of the ultra-Orthodox town of Bnei Brak, hit hard by the first coronavirus wave. Former Defense Minister Naftali Bennett saw his popularity rise, after proposing military-style measures to counter the spread of the pandemic.
In contrast, the Foreign Ministry hosted on July 27-28 an international online conference for female leaders. The conference has been held in Israel every two years since 1961, according to the vision of then-Foreign Minister Golda Meir to empower women. This year's conference focused on the social and economic ramifications of the coronavirus outbreak on women and girls, with women from across the globe participating and sharing experiences. It was a clear demonstration of female leaders engaged in battling the coronavirus health crisis and its effects on, for instance, women's employment and entrepreneurship.
The Foreign Ministry made a point of including in the conference women of the highest leadership level. Israeli professor Frances Raday, former special rapporteur for the United Nations Human Rights Council, participated in the first panel on analyzing the global economic impact of COVID-19 and women and girls, together with Henrietta Fore, the executive director of UNICEF, and other top-level UN women. Participants made sure to mention the female leaders of Germany, Finland, New Zealand and Denmark, who have achieved excellent results in managing the coronavirus crisis so far.
Apart from decision-making, Israeli women are affected daily and more directly by the coronavirus-induced crisis. Shai Oxenberg, policy and legislation director at the Israel Women's Network lobbying group, told Al-Monitor that the coronavirus pandemic affect Israeli women mainly in two fields: employment and domestic violence. The women who suffer most are those of the ultra-Orthodox and Arab minority groups — women who are more vulnerable even during normal times. She said that pregnant women were also subject to various hardships.
"Apart from suffering from unemployment and domestic violence, Israeli women were confronted with the heavy burden of caring for the children — as the result of the decision to shut down the education system. All this happened while women were conspicuously excluded and absent from the decision-making process," Oxenberg added.
Oxenberg's claims are backed by statistics. A report drafted by Yael Hasson and Hadas Ben Eliyahu and published June 1 by the Adva center states that "by the first week of April, 21% of working women in Israel found themselves out of work, compared with 16% of men. Among women, this was the situation of 30% of ultra-Orthodox women and 18% of Arab women."
Another report published June 18 by the Taub Center for Social Policy Studies also shows that the coronavirus pandemic resulted in higher rates of unemployment among Israeli women. Author of the report Liora Bowers writes that in the immediate term, a significantly larger share of unemployment claims have been submitted by women since March 1 — 56% compared to 44% of men. "It appears that Jewish women — in particular, ultra-Orthodox women — have been hardest hit. Furthermore, in 18 out of 19 industries more women have lost jobs disproportionately to their share of positions in that industry,'' Bowers notes.
Still, Bowers highlights also some positive changes, such as the division between men and women on caring for their children, especially in small families. "In a survey conducted by researchers from the Interdisciplinary Center Herzliya, men reported a 10% increase in the amount of time they spend with their children during the coronavirus crisis versus the period before," Bowers writes.
https://www.al-monitor.com/pulse/originals/2020/08/israel-knesset-coronavirus-pandemic-unemployment-women.html
--------
Woman Dies After Being Set On Fire By Man In Latest Femicide In Turkey
August 11 2020
Yet another woman has been murdered in Turkey when she succumbed to severe injuries after being set on fire by a man who she reportedly lived with in the Black Sea province of Ordu's Fatsa district.
The man, Soner Durgun, 22, poured fuel on Merve Yeşiltaş, 31, and set her alight after they reportedly had an argument on Aug. 10. The two were living together, according to local media reports.
Durgun later set himself ablaze too and is now in critical condition in a hospital.
The two were taken to hospital after their neighbors notified the fire to the authorities.
Yeşiltaş's murder comes after 235 women were killed by men in Turkey this year.
Some 235 women were murdered this year so far, according to Anıt Sayaç, an online epitaph of all women murdered by men in the country.
Femicides in Turkey have become an epidemic which feminist groups say is not fought against adequately.
Women's rights groups and feminists are demanding the Istanbul Convention, a Council of Europe treaty that obligates member states to fight violence against women, be fully implemented amid debates that Turkey could withdraw from it.
In a country where hundreds of women get killed every year, debates on whether the country should withdraw from the convention are unacceptable, the groups have said.
Yeşiltaş's name was a top trending topic on Twitter on Aug. 11, with tens of thousands tweeting in anger at femicides which have become a daily reality in the country.
"I'm now scared to click on the name of a woman on the [trending topic] TT list [on Twitter]…" said one prominent
Twitter user, referring to names of murdered women that often appear on Twitter's trending topic list.
https://www.hurriyetdailynews.com/woman-dies-after-being-set-on-fire-by-man-in-latest-femicide-157320
--------
Indonesian Woman Sentenced To Hang For Drug Possession Escapes The Gallows, after the Federal Court Here Accepted Her Appeal
12 Aug 2020
KUCHING, Aug 12 ― An Indonesian woman who was sentenced to death by hanging for possessing drugs had her initial sentence replaced with 19 years in prison after the Federal Court here accepted her appeal today.
A panel of judges chaired by Judge Datuk Rohana Yusuf along with Datuk Mohd Zawawi Salleh and Datuk Abdul Rahman Sebli set aside the death sentence imposed on the appellant Eva Syliviana, 53, for syabu trafficking in 2014.
"After examining the submissions of the prosecution and the appellant, the court unanimously sentenced the appellant to 19 years' jail.
"The sentence runs from the date the appellant was arrested on November 5, 2014," said Rohana in a conference which was conducted online.
The appellant, who hails from Jakarta, was sentenced to hang to death by Kuching High Court Judge Datuk Rhodzariah Bujang on October 11, 2016 after she was found guilty under Section 39B(1)(a) of the Dangerous Drugs Act 1952.
Through her lawyer Ranbir Singh, she wrote to the Attorney General's Chambers (AGC) to amend the appellant's charge to Section 39A(2) of the Dangerous Drugs Act 1952.
The appellant was charged again today based on the amended charges and she pleaded guilty after the charged were read out to her by a court interpreter.
Based on the amended charge, the single mother of six was charged with possessing syabu weighing 4,874 grams on November 5, 2014 at the Special Examination Unit Office of the Kuching International Airport at 11.30pm.
She was charged under Section 12(2) of the Dangerous Drugs Act 1952 and sentenced under Section 39A(2) of the same Act.
Authorities found the drugs in the luggage of the appellant who boarded a flight from Hong Kong and was transitting in Kuala Lumpur before arriving here.
The prosecution was conducted by Deputy Public Prosecutor Musli Abdul Hamid. ― Borneo Post
https://www.malaymail.com/news/malaysia/2020/08/12/indonesian-woman-sentenced-to-hang-for-drug-possession-escapes-the-gallows/1893252
--------
UK Ambassador welcomes appointment of first Saudi woman as cultural attache
RASHID HASSAN
August 07, 2020
RIYADH: Britain's ambassador to Saudi Arabia on Thursday welcomed the appointment of Dr. Amal bint Jameel Fatani as cultural attaché to the UK.
Fatani was appointed as one of the Kingdom's first female cultural attaches by the Saudi Minister of Education Dr.Hamad bin Mohammed Al Al-Sheik earlier this month.
Ambassador Neil Crompton tweeted Thursday: "#Congratulations to Dr Fatani @FataniAmal for her appointment as Cultural Attaché to the #UK. Delighted she is a UK alumni herself. Wishing her the very best in her new role and looking forward to strengthening the people to people links between the UK and Saudi Arabia."
Fatani holds a doctorate in pharmacology and toxicology from the University of Strathclyde. She obtained her master's and bachelor's degrees in pharmacology and toxicology from the College of Pharmacy at King Saud University (KSU), where she is currently an associate professor.
She has previously worked at the Ministry of Higher Education and KSU, and was among the first female pharmacy graduates in the Kingdom.
After receiving her doctorate she was appointed vice chair of the pharmacology and toxicology department. She is the first female dean of the nine scientific and medical colleges, and has worked with the rector, deputies, and deans of male colleges to build a unified strategic plan for gaining accreditation, a higher global ranking, and implementing best international practices in higher education.
Saudi Arabia and the UK have an important and long-standing relationship, strengthened through the strong individual connections that Saudis enjoy with the UK through their attendance at academic institutions. Hundreds of Saudi scholarship students have graduated from top UK educational institutions.
The two countries are key strategic partners in the Kingdom's Saudi Vision 2030 reform plan, and have reaffirmed their commitment to building and developing trade and investment as well as achieving shared prosperity for their citizens.
https://www.arabnews.com/node/1716136/saudi-arabia
--------
URL: https://www.newageislam.com/islam-women-feminism/calling-all-female-artists-uae/d/122604
New Age Islam, Islam Online, Islamic Website, African Muslim News, Arab World News, South Asia News, Indian Muslim News, World Muslim News, Women in Islam, Islamic Feminism, Arab Women, Women In Arab, Islamophobia in America, Muslim Women in West, Islam Women and Feminism