New Age Islam News Bureau
25 Jul 2016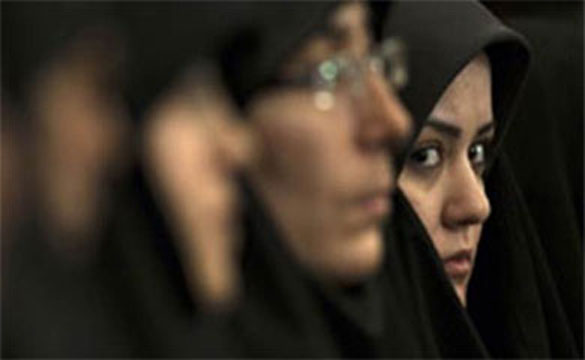 A girl in New Zealand was asked to remove her hijab to apply for a job. (Representational image)
• 1,800 Saudi Women Work from Home under New Labour Program
• 'Fair Trial' Call For Omani Who Wed Underage Girls in India
• 5% of Foreign Women Who Married Saudis Are Maids
• Muslim Woman Told To Remove Hijab for Job in New Zealand
• New Ad Campaign Seeks To Empower Egyptian Women
• GOP's New Tactic: Pitting the LGBT Community against Muslims
• Middletown Woman Fights Biases against Muslims
Compiled by New Age Islam News Bureau
URL: https://www.newageislam.com/islam,-women-and-feminism/new-age-islam-news-bureau/body-search-of-women-at-bara-checkposts,-pakistan,-stopped/d/108071
-------
Body Search of Women at Bara Checkposts, Pakistan, Stopped
Jul 25, 2016
LANDI KOTAL: Body search of women at various checkposts in Bara was stopped after elders of Bar Qambarkhel announced their collective responsibility to curb smuggling of narcotics in their area.
Sources told Dawn that a representative Jirga of Bar Qambarkhel elders met the security officials in Bara and assured them of their cooperation in controlling illegal trade and smuggling in their area.
The elders had earlier expressed reservations about extensive body search of local women by lady searchers at a number of checkposts in Bara while mobility of local residents had increased with the repatriation of over 80,000 families to the region during last one year.
Security forces had apprehended that some suspected burqa-clad women were not only involved in drugs smuggling, but also suspected of carrying suicide jackets and other ammunition used in terrorist activities.
Sources said that security officials assured the Bar Qambarkhel elders that body search of local women would be stopped provided the local tribes take collective responsibility of keeping vigil on movement of suspected people, including women.
he elders were, however, told that the forces would reserve the right to conduct snap checking if they were informed about movement of any suspects in any part of Bara.
After their meeting with the security officials, the elders announced to impose a fine of Rs2 million and torch the house of those found involved in anti-state or illegal activities. They also decided that same penalties would apply to non-locals who would be kept in custody till they furnish sureties about good conduct.
Later, the Bar Qambarkhel elders also held a meeting with the elders of Malakdinkhel elders and persuaded them to impose similar restrictions in their areas.
It was learnt that women were exempted from body search at three security checkposts in Takhta Bag, Salim checkpost near Levies centre and Sam Ghakhi. Officials said that the conditional relaxation could be extended to all checkposts in Bara.
http://www.dawn.com/news/1272852/body-search-of-women-at-bara-checkposts-stopped
---------
1,800 Saudi Women Work from Home under New Labour Program
Jul 25, 2016
RIYADH: The Ministry of Labour and Social Development revealed Saturday that as many as 1,800 Saudi women and disabled people are currently working from home as part of the ministry's efforts to facilitate access to work for all Saudi citizens.
According to the ministry's spokesman, Khalid Aba Al-Khail, 512 firms in 70 cities across the Kingdom are offering these kinds of working environments or systems for citizens. This is especially appropriate given the current era of impressive communication technology and connectivity in the country. The program aims to meet the needs of these two basic categories of the national workforce to help them join the labour market through the provision of job opportunities and flexible working conditions.
http://www.arabnews.com/node/958766/saudi-arabia
---------
'Fair trial' call for Omani who wed underage girls in India
Jul 25, 2016
Muscat: An Omani national has been under effective house arrest in India for more than two years while he awaits trial after being accused of marrying two underage girls.
Now Dr. Mohammad Al Zadjali, Head of the Legal Committee, Majlis Al Shura and Chairman of Oman Lawyers Association, has called for an end to the legal limbo for the accused, who is 62, saying he should have his day in court.
"If he broke a law, he deserves a fair trial,' he told Times of Oman. "Investigations should be taken under consideration that he is 'innocent until proven guilty in court.
"I ask the Indian Embassy to address the Indian authorities to release the Omani and explain the reason for his detention while taking into consideration that he is an old man in his 60's."
Lawyers and relatives of the Omani pensioner, who has been released on bail to a hotel, also want Indian authorities to expedite his trial and claim his health has deteriorated in recent months.
"He went to India for treatment but we were surprised that he planned to marry two underage girls. We didn't know he did that," said the senior citizen's son.
"But he has been there for the third year in a row because of a delay in his trial, and he is physically and mentally ill," said the son.
The pensioner stands accused of an offence that the Indian authorities are keen to stamp out – underage marriage. The custom still prevails in rural India and is seen by poor families as a way to get their daughters out of poverty.
Charities and police forces across India have been targeting the offence and conducted raids on planned wedding parties when they suspect the bride is underage.
The Omani national, who is married and has eight children, said he left his home in Oman and travelled to India in April 2014.
He allegedly married two minors and was arrested on suspicion of rape and other violations under the "Protection of Children from Sexual Offences and Prohibition of Child Marriage Act."
He said he was in jail for four and a half months before being released on bail.
He has pleaded his innocence and insisting ignorance of Indian law is to blame for his misfortune.
He does not deny that he married two girls, but he denies knowing that they were minors and the circumstances under which everything happened.
He claimed to Times of Oman, he first came to India as a medical tourist seeking treatment for his heart condition at the Kamini Hospital in Hyderabad, though he could name neither his cardiologist nor the medication he was on.
He says he was introduced to a broker of sorts, who dealt with marriages where young Hyderabadi Muslim girls were wedded to wealthy, aged men from the Middle East.
The broker allegedly persuaded him to get hitched with one such girl. The Omani national said he was told that the girl's age was 19. Immediately after the Nikah, she said that she couldn't go through with it. The broker intervened and the wedding was considered as good as annulled as the girl had a boyfriend whom she wanted to marry.
Within a span of five days or so, another wedding was arranged, this time with a 15-year-old girl. The very next day after the second marriage, the police raided his hotel and put him behind bars where he stayed for four and a half months before being granted bail, but he was not allowed to leave the country.
The broker, his associates and the girls' parents are also facing criminal charges. The Omani citizen vehemently denies paying money to the parents of the bride in exchange for the wedding.
"There are only three places for me here–my hotel room, the mosque and the hospital. This is my life here. On top of everything else, I'm losing my eyesight. I can hardly see a thing," the pensioner said.
The city of Hyderabad has for many years witnessed this trend of Muslim girls from poor households being married off to older, richer men from the Middle East.
The Head of Legal Committee, Majlis Al Shura said: 'Ignorance of the Indian Law and him entering his seventh decade of his life (made him commit this mistake); the girl's family were also supposed to tell him that it is against the law."
"It doesn't make a difference and in all cases, if he broke a law, he deserves a fair trial.
"The Indian authorities arrested and detained the Omani national arbitrarily for three months before he made bail and forcefully residing in India, while his personal items are confiscated, for three years without giving him a fair trial for breaking an Indian law."
"Detaining a person should be for legal reasons and for a specific time to protect the dignity of the individual until investigations are underway."
http://timesofoman.com/article/88663/Oman/Government/Call-for-'fair-trial'-of-an-Omani-accused-of-marrying-two-underage-girls-in-India
-------
5% Of Foreign Women Who Married Saudis Are Maids
Jul 25, 2016
JEDDAH: Five percent of 160 marriages of Saudi men to foreign women in 2013 and 2014 were to domestic workers, says a Ministry of Justice survey.
The Civil Status Court in Jeddah witnesses the signing of a marriage contract between a domestic worker and her sponsor after the man obtains permission from the relevant bodies that allows him to marry the foreigner and the domestic worker gets authorization from her family to facilitate the marriage procedures, said sources.
The survey said of the 160 marriages, 90 were with Moroccan women, 30 with Indonesian women, 13 with Filipinas, 22 with Sri Lankan women and five with Tunisian women.
Ahmad Al-Mabi, member of the ministry's governance committee, said marriage procedures are similar to those followed for marrying Saudi women: The man has to apply to the governorate, which in turn refers the application to the Interior Ministry; after the approval, it is sent to the Civil Status court, which oversees the signing of the contract.
He said domestics need authorization from their guardians through their consulates/embassies.
He said Saudis marry maids either because the wife is ill or neglects her husband, or because many women leave the running of the house to the maid, which gives them the chance to get closer to their sponsors.
Psychologist Hani Al-Ghamidi said when a man marries his domestic worker, people criticize him and the community rejects the idea, but if one looks at the situation from a humane point of view, a man marrying such a woman is perfectly normal.
He added that working women might not look after their husbands the way they should, while domestic workers who are always there, attract the attention of the men, which leads to such marriages.
Al-Ghamidi confirmed that there are many stories of illegal relations between domestics and sponsors, but there are no clear figures.
http://www.arabnews.com/node/958791/saudi-arabia
--------
Muslim Woman Told To Remove Hijab for Job in New Zealand
Jul 25, 2016
MELBOURNE: A 25-year-old Muslim girl in New Zealand was left embarrassed after she applied for a job at a jewellery shop and was told it was a "waste of time" unless she removed her hijab.
Mona Alfadli, who applied for a job as a sales assistant at Steward Dawsons in Auckland, was told by a prospective manager 'not to bother applying' because of her headscarf.
"I felt embarrassed as it took a lot of courage to walk into the shop and speak to the manager regarding a job, especially since I was afraid of the rejection," Alfadli said.
Alfadli, who lives in Avondale, has been looking for a job after completing her diploma in applied computer system engineering.
She said her aspirations for her life in New Zealand was to find a "safe" home for herself and her family, who settled in the country as refugees from Kuwait in 2008.
"I can do any job, I don't mind, but I will keep my hijab, I will keep my identity, and respect my culture and my religion," Alfadli was quoted as saying 'The New Zealand Herald'.
She said she was told it was a "waste of time" if she would not remove her hijab.
It was second incident at the jewellery store where in October former Kelston Girls College deputy head Fatima Mohammadi was turned away from an interview at the jewellery chain's Henderson branch because of her hijab.
Stewart Dawsons group chief financial officer Kevin Turner said he was "devastated" to learn of the latest incident.
"The manager in question is new to the company, so she hadn't been with us for very long. Having said that she should have known better, she was not following company policy. We are taking this absolutely seriously, it's not okay and we will be following it up in the appropriate manner," Turner said, adding that the company would apologise to Alfadli.
Last year, Muslim-American woman Samantha Elauf successfully sued Abercrombie & Fitch when they refused to hire her because her headscarf apparently violated the company's 'look policy'.
The case went all the way to the US Supreme Court, where justices ruled eight to one in Elauf's favour.
Stay updated on the go with Times of India News App. Click here to download it for your device.
http://timesofindia.indiatimes.com/world/rest-of-world/Muslim-woman-told-to-remove-hijab-for-job-in-New-Zealand/articleshow/53364179.cms
----
New ad campaign seeks to empower Egyptian women
Jul 25, 2016
Egypt's National Council for Women launched last month a media campaign under the slogan "The Taa' Marbouta is your strength." In Arabic, a language where words have grammatical gender, the taa' marbouta is a letter coming at the end of a word to denote femininity.
The campaign features a series of short videos shown on various TV channels, including one showing a young woman who breaks the walls of a prison she is trapped in and manages to get out.
The campaign aims to encourage women to break all barriers standing in their way and not to accept society's narrow perceptions, and was launched in partnership with the United Nations Population Fund (UNFPA), UN Women, the United Nations Development Program and the Swedish Embassy.
Rania Yahya, a member of the National Council for Women, spoke to Al-Monitor about the idea behind ​​the campaign. "It aims to deliver the voice of the Egyptian woman to various audiences, to encourage young women and to develop their spirit of determination and empower them."
She said, "The letter taa' marbouta [i.e., femininity] is the secret of women's strength and not their vulnerability."
Yahya explained why the month of Ramadan was chosen for the launch of the campaign. "There is a bigger audience during Ramadan; people watch more [television] since working hours are limited and Egyptians mostly head back home to wait for iftar." She added, "TV drama has forced the majority of Egyptians to watch television and keep up with media campaigns."
Yahya said the campaign isn't limited to the month of Ramadan. She said that in addition to using the TV clips, "the National Council for Women will continue to convey the voice of Egyptian women through radio broadcasts, educational articles in different publications, and seminars and workshops held at the council's various branches."
Yahya said cultural issues are an important factor to consider when speaking of women's empowerment. "Society in rural areas and less developed provinces is rather patriarchal," she said.
She stressed the importance of educating men on the important role of women, and how they represent half of the society, noting that she had recently visited some villages and "emphasized to the men that the nation's revival will come through the hands of women."
"In general, society is aware of the importance of women because of the major role they have played in politics since the January 25 Revolution in 2011 to this day, and those who do not admit this fact are discrediting the role of women [in Egypt]," Yahya added.
She said the target audience includes men and women alike. "The [campaign] targets women so they would not feel weak, since the girl in the ad breaks free and proves she is able to confront difficulties. We also want to show men who live within a patriarchal culture that women are powerful," she said.
She also noted that such ads have a major impact on children in terms of instilling values about how powerful women can be and their ability to work and raise children.
At the end of May, a report issued by the Central Agency for Public Mobilization and Statistics in cooperation with the National Council for Women and the UNFPA showed the economic cost of violence against women amounts to 1.49 billion Egyptian pounds (around $168 million) annually.
Amal Fahmy, the director of the Tadwein Gender Research Center, told Al-Monitor, "While this campaign is important, there are a number of questions that have yet to be answered, such as the cost for such campaigns and the extent of its success in changing how society looks at women. In addition, [it is necessary] to evaluate this campaign and have follow-up campaigns."
"These campaigns must be accompanied by a comprehensive program or an amendment to laws on the status of women," she added, noting that in her view "only the educated understand such campaigns; not all social classes are able to."
Fahmy said, "The enormous amounts pumped into the ads ought to be spent on projects that benefit women."
It should be noted that the National Council for Women launched a five-year national strategy to combat violence against women on April 27, 2015, to reduce the rates of domestic and societal violence against women.
Rida al-Denbouki, a human rights activist and the executive director of the Center for Women's Legal Aid and Counseling, told Al-Monitor that the ads' impact on the public cannot be evaluated at this stage because more time is needed. But he said ads alone are not enough.
"Ads will not have an effect at a time when women are still being harassed in public means of transportation and some continue to call for gender-separated classrooms in schools," he said.
Denbouki said he is shocked by the proliferation of TV advertisements that degrade women. "Although such ads have [at times] been stopped from being aired, some have returned [to TV broadcasts]."
He added, "In light of the large number of such ads, one cannot imagine that the ads that support women could achieve a fundamental change. The state has two faces; one that advocates women's rights and another that abuses and persecutes them. The state talks about women's empowerment, but we have yet to see women in high-ranking positions such as governor or minister of justice or education."
Denbouki demanded radical changes such as liberal sermons in mosques and churches, advocating the importance of women as well as the appointment of female clerics, which would change society's perception of women.
http://www.al-monitor.com/pulse/originals/2016/07/egypt-tv-campaign-women-empowerment-domestic-violence.html#ixzz4FPEf6jnm
--------
GOP's new tactic: pitting the LGBT community against Muslims
Regina Rini
Jul 25, 2016
In 2002 the Dutch politician Pim Fortuyn carved a path for Donald Trump. Fortuyn demanded an end to Muslim immigration, claiming that Islamic culture endangered the Dutch tradition of respect for LGBT rights. I remember reading the headlines after Fortuyn's party won local elections, wondering how long it would be until America's political right adopted the same tactic. The answer was 14 years.
Last week in Cleveland, Republican grandees cited protecting LGBT Americans as a central reason for vigilance about Islam. Newt Gingrich said, "If our enemies had their way, gays, lesbians and transgender citizens would be put to death as they are today in the Islamic State and Iran." Trump himself pledged to "do everything in my power to protect our LGBT citizens from the violence and oppression of a hateful foreign ideology."
Pitting LGBT rights against Islam appears to be the GOP's strategy for transitioning away from overt homophobia. Only ten years ago the party agitated for a constitutional amendment banning gay marriage. Now, with thousands of ordinary Republicans attending the same-sex weddings of their own children, the party must change.
A turning point came in June, after a man declaring his allegiance to Islamic State killed 49 people at a gay nightclub in Orlando. Within hours Gingrich was telling Fox News that he wants LGBT people to "realize that Islamic supremacy is their mortal enemy." Two days later, Trump tweeted, "Thank you to the LGBT community! I will fight for you while Hillary brings in more people that will threaten your freedoms and beliefs."
This is the script that Fortuyn wrote: Muslims must be kept out because they are a threat to gay rights. Some Republicans will insist that the comparison is an unfair one. Unlike Fortuyn, they wish to stop only "radical Islamists." But their nominee does not take this distinction seriously. Trump has repeatedly proposed a ban on all Muslim entry to the United States. The day after the Orlando attack, he told a rally, "We cannot continue to allow thousands upon thousands of people to pour into our country — many of whom have the same thought process as this savage killer."
Preventing violent murder is a very low standard for caring about a group's pursuit of happiness or equal rights.
There is one real difference between Fortuyn and the Trumpists: Fortuyn was entirely sincere. He was an openly gay man at a time when the Netherlands was the only country in the world that recognized full marriage rights for gays and lesbians. He seems to have genuinely believed that Muslim immigrants would fail to respect Dutch tolerance. Fortuyn was dangerously wrong about Muslims, but he wasn't feigning concern for a community he didn't really care about.
That is not true of Trump's Republican Party, which approved "the most anti-LGBT platform" in the party's history, according to Gregory T. Angelo, leader of the Log Cabin Republicans. It seeks to overturn the Supreme Court's marriage equality decision. In coded language, it insists that parents have the right to subject LGBT children to "conversion therapy," an unscientific practice condemned by the Southern Poverty Law Center as "worse than snake oil."
Last year Mike Pence, the governor of Indiana and Trump's choice for vice president, signed a law explicitly permitting economic discrimination against LGBT people, which became a model for viciously anti-gay laws in North Carolina and elsewhere.
Unlike Fortuyn, Trump's GOP does not deeply care about the rights of LGBT people. No doubt Gingrich means it when he says he wants to protect gay people from execution at the hands of Islamic State. But preventing violent murder is a very low standard for caring about a group's pursuit of happiness or equal rights.
Instead, the Trumpist embrace of Fortuyn's script is a cynical exploitation of the vulnerability of one group in order to marginalize another vulnerable group. Nearly all Muslims pose no risk to LGBT Americans – nor to any other American. Thousands of American Muslims have LGBT family, or are gay themselves. But the GOP enters the general election by bashing together two of its sharper edges – the party's hostility to LGBT people and Trump's Islamophobic mania – and hoping the result is gentle enough for moderates.
Fortuyn never saw his anti-Muslim agenda enacted. He was assassinated in May 2002. (His killer was not a Muslim.) But in Dutch politics his message is still carried by Geert Wilders, who calls Islam "the Trojan horse of Europe." This week Wilders was in Cleveland, as a featured speaker at a "gays for Trump" party. There he called on America to stop distinguishing radical Islam from the rest of the religion. "Islam is the problem," he claimed.
Fourteen years after Fortuyn's moment, LGBT rights in the Netherlands are stronger than ever. Across Europe, the Muslim population grew by five million, while 12 more countries began recognizing marriage equality. In 2014, before the Supreme Court's ruling, four of the five US states with the largest Muslim populations already allowed gays and lesbians to marry. Fortuyn was wrong: in Europe as in America, Islam and LGBT rights can grow together.
Regina Rini is assistant professor of bioethics at New York University.
http://www.latimes.com/opinion/op-ed/la-oe-rini-gop-gay-muslim-20160724-snap-story.html
-------
Middletown Woman Fights Biases Against Muslims
Jul 25, 2016
MIDDLETOWN — Tensions related to race, ethnicity and immigration have spiked in recent months, but a Muslim mother and public health worker has made it both her hobby and her profession to make some progress for the younger generation of Muslim Americans.
Khadija Gurnah, 40, of Middletown, this month made her second trip of the year to meet with President Barack Obama at the White House. In February she was part of a small group to meet with Obama in Baltimore on finding support for American Muslims as they face overt anti-Islamic views.
Three days ago, she participated in an event with Obama and Muslim leaders to mark Eid al-Fitr, the end of the Ramadan holiday, and to speak out against hatred and distrust of Muslims.
In the last few years, she has frequently traveled to the nation's capital to help advise on how to connect Muslim social service and mental health providers with government programs.
Lately Gurnah's efforts are focused on support for Muslim young people, including mental health services and resources for Muslims in the juvenile justice system. She said the work is critical right now and takes inspiration from the support for Muslims despite a rise in "Islamophobia."
"We're a very small minority, but we are a very visible minority right now," Gurnah said. "Politics on a national level right now is really being driven by issues around Muslims and immigrants."
Gurnah's work defies neat categorization beyond a clear commitment to social activism. She's not the director of any agency, and sometimes her work lasts for only a few months or as long as grant money holds out.
"She is very much motivated by the end goal, and her goal is to make sure we have open and inclusive communities," said Elizabeth Bradley, a professor at Yale University and director of the Global Health Leadership Institute. "The most effective way to accomplish that could be to go to the White House, or it could be most effective to align community groups. You need a network of people to get things done and she's really good at building that network. She's a great communicator."
Bradley was Gurnah's adviser when she was a graduate student at Yale. The two have stayed in touch — Gurnah often calls for advice on her approach to an issue or to check in on the broader, global context of some topics.
"She is very honest about the cultural issue. She doesn't just try to fit in," Bradley said. "She really sticks to her values and the values of the Muslim community she's working on behalf of."
Gurnah was born in Kenya, grew up in Papua New Guinea, went to high school in England and college in Halifax, Nova Scotia. She got a master's in public health from Yale in 2009. She met her husband, Amin Gonzalez, at a mosque in Baltimore when she was visiting a friend.
"Having moved around so much, this is home, I've never felt so at home," Gurnah said. "The things I'm doing, I'm doing because I'm an American. I wouldn't be doing this anywhere else."
Gurnah said she became a social activist after spending a few years working at the Community Health Center in Middletown doing Medicaid outreach, and outreach to the Muslim community to enlist people in programs created by the Affordable Care Act. During that work, she met many Muslim youth, who are wholly American and know no other home, but have come to feel like outcasts in their communities.
"As an adult I can see a better tomorrow," Gurnah said, but she's not as sure about young people. "When you have young people who are growing up with this, what's happening to them? They're hearing it [prejudice against Muslims] with intensity on social media."
Gurnah said Muslim youth need support now more than ever. Last month, she met with Education Secretary John B. King Jr. at the White House in a discussion on giving educators skills to support Muslim, Arab and Sikh students. Also earlier this year she met with the federal Substance Abuse and Mental Health Services Administration to plan for suicide prevention, anti-bullying, crisis hotline and mental health programs for Muslim youth. Gurnah said many of them may see discussing depression or bullying as a cultural taboo and they need to have access to cultural-sensitive providers.
"We brought together Muslim mental health providers and federal government mental health services" but there is much more work to be done to replicate valuable relationships on a larger scale, Gurnah said. "There's pockets of incredible work happening, but it's just not consistent across the country."
Gurnah, "a mother of three, step-mom to one," has been an activist for others in addition to the Muslim community. She advocated for the expansion of SNAP benefits, paid family leave and child nutrition through the women's advocacy organization MomsRising. But a mentor of hers several years ago encouraged her to look for a niche where she can have the most impact.
"My leverage is in the Muslim community, sharing the needs of the Muslim community," Gurnah said. "I can be a voice for my community who don't know they can have these conversations."
Middletown resident and folk musician Rani Arbo met Gurnah when their sons were classmates at a private school and Gurnah took on the role of ambassador to welcome them as a new family.
Arbo said that after a while she understood that Gurnah had been an outsider for most of her life, and that making new students and families feel welcome at the school is in the same spirit as the work she does on behalf of the Muslim community.
"She's an incredibly approachable person," Arbo said. "She's fiercely loyal and respectful of people who are on a different side of an issue as her. There's something about that personality type that's willing to look at all people, that we're all in the same boat and we have to find a way."
Arbo said Gurnah brings the "same level of welcome, generosity and ideals" whether she's visiting friends or speaking to top White House officials about sensitive cultural topics.
"I'm so proud of her that she's been able to act at the national level," Arbo said. "She has this really inclusive, moderate language but she is also willing to go out on a limb for people. She's brave, she's strong, she's passionate and she's open."
Gurnah said she believes her work will help Muslims follow in the footsteps of other ethnic and immigrant groups who have been discriminated against, vilified and overlooked but eventually became an accepted part of the rich American mosaic.
"I've seen countries crumble because of their inability to see humanity in other people," Gurnah said. "I don't see anything like Rwanda happening here, but I don't see any good coming out of dehumanizing the other, and I'm the other."
Copyright © 2016, Hartford Courant
http://www.courant.com/hometown-heroes/hc-hometown-hero-khadija-gurnah-0724-20160723-story.html
--------
URL: https://www.newageislam.com/islam,-women-and-feminism/new-age-islam-news-bureau/body-search-of-women-at-bara-checkposts,-pakistan,-stopped/d/108071