New Age Islam News Bureau
5 Dec 2018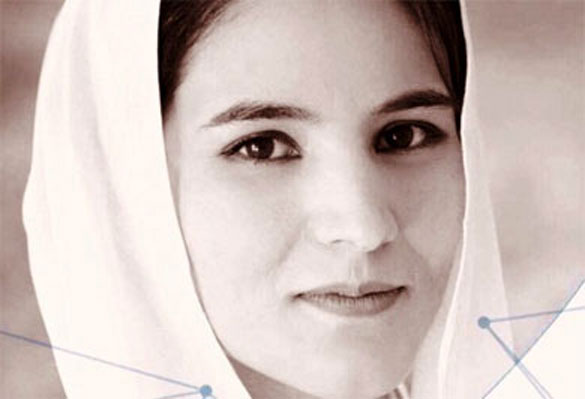 26-year-old Husa Jalil, has been appointed as Afghanistan deputy interior minister for policy and strategy
------
• Israeli Women Hold Nationwide Protest over Domestic Violence
• Appointment Of Young Afghan Woman As Deputy Interior Minister Sparks Reactions
• UAE Cabinet Approves New Policies to Empower Emirati Women
• Turkish Aid Agency Helps Afghan Women with Job Skills
• 'No Faith Healer Role in Girl's Murder' In Pakistan
• CFWIJ Holds Roundtable Discussion on Equal Assignments for Women Journalists
• Ahmadiyya Muslim Women's Association Donate More Than 100 Christmas Presents to
Compiled by New Age Islam News Bureau
URL: https://www.newageislam.com/islam-women-feminism/beware-womens-trickery-conservative-cleric/d/117072
--------
Beware of 'Women's Trickery': Conservative Cleric, Ayatollah Mohammad Yazdi
December 04, 2018
The chairman of the influential Society of Seminary Teachers of Qom, Ayatollah Mohammad Yazdi, has warned judges across Iran to watch out for the chicanery and deceitfulness of women.
Using the Islamic term "kayd al-Nisa" or "women's trickery," Yazdi said "Since women might influence judges by their deceitfulness, judges should avoid receiving female individuals alone at their offices."
Speaking to a gathering of clerical scholars with legal backgrounds on December 3 Yazdi warned that women also use their "trickery" in sexual relations.
Yazdi was the head of the Islamic Republic's judiciary for a decade (1989-1999).
While the 87-year-old cautioned against private meetings with women, He did say that women are highly valued in Islam and that humankind is deeply indebted to them.
The Islamic Republic's authorities repeatedly insist on the "high position" of women and their "great role" in Islam but argue against their participation in social and political affairs and in favour of limiting their role to housekeeping and raising children.
Segregation of the sexes has been enforced since the founding of the Islamic Republic in 1979, and women's behaviour is closely scrutinized, from their dress to their hobbies; even women's singing in public is forbidden.
Yazdi, who is notorious for his controversial speeches, had earlier cautioned President Rouhani and his minister of Culture and Islamic Guidance against promoting music, especially female voices.
"Based on Islam, female singing is 'haram' (forbidden), and all jurists are unanimous on that matter," Yazdi said.
Yazdi also recently rebuked Grand Ayatollah Moussa Shobeiri Zanjani for meeting with a handful of pro-reform figures, including mid-ranking cleric and former President Khatami (1997-2005) and former Attorney-General and leader of the students who stormed the U.S. Embassy in 1979 taking 52 American diplomats hostage for 444 days, Mohammad Mousavi Khoeiniha.
In an open letter to the 90-year-old Grand Ayatollah, Yazdi told him he had a responsibility to avoid meeting with "troublesome" political figures like the reformists.
The letter triggered a barrage of criticism from the pro-reform camp in the country.
Iranians on social media, including younger clerics, also attacked Yazdi for his disrespectful address. One high-ranking cleric, Ayatollah Mohammad Andalib Hamadani, resigned from the Society of Seminary Teachers in protest of Yazdi's letter.
Yazdi has been removed from most of his official positions, including that of Tehran's Friday Prayer Leader, and the reason, according to many observers, is his bad temper.
The head of the Society of Seminary Teachers of Qom is appointed by the Supreme Leader of the Islamic Republic.
https://en.radiofarda.com/a/iranian-cleric-yazdi-warns-judges-on-women-trickery/29637072.html
--------
Israeli Women Hold Nationwide Protest over Domestic Violence
December 04, 2018
JERUSALEM: Thousands of Israeli women protested against domestic violence in a nationwide strike on Tuesday, calling for more action and state funding to deal with the problem.
The strike came after two girls were killed last week, bringing the number of women and girls murdered in Israel this year to 24, according to Israeli media reports.
Women were staying home from work and holding demonstrations in cities throughout Israel, some blocking roads.
Protesters observed a moment of silence to mark the 24 deaths this year.
"Bibi, wake up, our blood is not cheap," protesters chanted near the entrance to Jerusalem, referring to Prime Minister Benjamin Netanyahu by his nickname. The road had been smeared with red paint, symbolising the blood of victims.
Speaking on Sunday, Netanyahu mentioned a recent visit to a women's shelter, following which he decided to head the governmental committee to combat domestic violence.
"We will convene the committee time after time," he pledged, "to bring a better future and hope for these women."
Members of the opposition, however, accused the government of failing to fund the existing program to deal with the problem.
"It's all a matter of priorities," Ksenia Svetlova of the Zionist Union said during a parliamentary hearing.
She said 250 million shekels ($67 million) for the program had not been transferred.
"The welfare offices are on the brink of collapse," said Svetlova.
A central rally was planned for Tuesday evening in Tel Aviv.
http://www.arabnews.com/node/1415691/middle-east
--------
Appointment Of Young Afghan Woman As Deputy Interior Minister Sparks Reactions
Dec 05 2018
The appointment of a young Afghan woman as deputy interior minister has sparked mixed reactions as the government eyes increasing role of women in the politics and other sectors.
According to reports, the former acting director of policy in the minister of mines and petroleum, the 26-year-old Husa Jalil, has been appointed as deputy interior minister for policy and strategy.
Her appointment has sparked mixed reactions including uproar among media activists who oppose the government's decision despite advocating for increasing role of women in the politics and other senior positions in the government.
A social media activist Shabnam Popalzai has welcomed the government's decision to increase the presence of women in the government leadership but added that the appointment of a young woman with less experience would be nothing more than a failed experience.
Some other prominent social media and media activists have also opposed with the government's decision to appoint a young woman as deputy interior minister, specifically pointing towards the current situation of the country and the existing educated and skilled women whom they believe should have been appointed.
However, the government officials, including President Ghani's spokesman and deputy governor of Kabul Munira Yousufzada have endorsed the government's decision and have added that the current government has managed to increase the role of women in the leadership of the government despite facing major challenges.
They also added that the women have considerable presence in diplomatic missions, ministries, and other political and social sectors due to the efforts of the government.
https://www.khaama.com/appointment-of-young-afghan-woman-as-deputy-interior-minister-sparks-reactions-02880/
--------
UAE Cabinet Approves New Policies to Empower Emirati Women
December 4, 2018
The UAE Cabinet adopted a new package of national legislative policies, and initiatives to empower Emirati women, Wam reported on Tuesday.
In a special session, held at the General Women's Union headquarters, chaired by His Highness Sheikh Mohammed bin Rashid Al Maktoum, Vice President, Prime Minister of UAE and Ruler of Dubai, the Cabinet approved the empowerment bundle in line with the directives of President His Highness Sheikh Khalifa bin Zayed Al Nahyan, to ensure that Emirati women are conducive partners in the UAE's development journey.
The new empowerment package is based on three principal axes: Legislation and Policy, Services, and International Representation, all of which include resources to support the advancement of Emirati women as active partners in local, regional and global arenas.
During the Cabinet session, Sheikh Mohammed praised HH Sheikha Fatima bint Mubarak, Chairwoman of the General Women's Union, President of the Supreme Council for Motherhood and Childhood, and Supreme Chairwoman of the Family Development Foundation. He said, "Sheikha Fatima bin Mubarak is an inspiring and exemplary model for all women in the UAE. Her Highness is always invested in enhancing the role of women and ensure their active participation in building the nation.
"Sheikh Fatima has carried on the legacy of the late Sheikh Zayed bin Sultan, who sought women's empowerment as a crucial element to the nation's development," His Highness continued, adding, "and now my Emirati sisters are reaping the benefits of Zayed's legacy."
"Today, we have adopted a well-rounded package of new policies and legislation favouring Emirati women's empowerment and leadership," the Dubai Ruler said. "Women constitute over half of society; they build the foundations of our renaissance whether in education, medicine or engineering. We must, therefore, enhance their dynamic role in both the UAE and global communities, across multiple sectors," Sheikh Mohammed affirmed.
His Highness said, "We are now embarking on a new phase in which we provide more tools to enhance women's leadership roles and representation in society across all fields on the local, regional and global scale. The new initiatives will see women's increased participating in diplomatic missions, as well as an increased representation in judicial and legal affairs."
The legislative and policies axis will seek to include more female participation in the UAE's judicial system as well as other leadership positions in business. It will also set legislative frameworks concerning domestic violence, as per UAE Cabinet decisions and the nation's human rights frameworks.
As for international representation, new policies will ensure the increased participation of female diplomatic missions and representatives of international organisations, including UN peace-keeping missions.
The Cabinet also agreed to set up a media hub that monitors and reports on the success of UAE women, led by the UAE Gender Balance Council, in cooperation with concerned national institutions.
https://www.khaleejtimes.com/news/government/uae-cabinet-approves-new-policies-to-empower-emirati-women
--------
Turkish Aid Agency Helps Afghan Women with Job Skills
Dec 05 2018
Turkey's state-run aid agency is helping women in northern Afghanistan gain valuable employment skills.
The aid is going to the women's vocational training in Baghlan, a city in northern Afghanistan, according to a statement by the Turkish Cooperation and Coordination Agency (TİKA).
According to TİKA, the donation was made in cooperation with Baghlan's Culture Directorate to help women get jobs and improve their social status.
The aid includes training in stitching and embroidery, lessons on the holy Quran, literacy, hairdressing and Turkish language courses.
The vocational training of up to six months is expected to benefit some 350 women.
https://www.dailysabah.com/turkey/2018/12/05/turkish-aid-agency-helps-afghan-women-with-job-skills
--------
'No Faith Healer Role in Girl's Murder' In Pakistan
December 05, 2018
LAHORE: Clarifying a Dec 3 news report from Sargodha, the spokesperson for the Punjab police says 18-month-old Savera fell victim to a family dispute and that no faith healer had directed her father, Mutahir Rasool, to kill her.
She said on the application of Savera's mother Sundas, Sargodha police have registered a case against Rasool and five other members of his family.
She said further investigation into the case was going on.
https://www.dawn.com/news/1449448/no-faith-healer-role-in-girls-murder
--------
CFWIJ Holds Roundtable Discussion on Equal Assignments for Women Journalists
December 05, 2018
ISLAMABAD: The Coalition for Women in Journalism (CFWIJ) Tuesday organised a roundtable that brought together journalists and stakeholders from the media industry. The session was aligned with the global #HearMeToo campaign that addresses the issues women face around the world.
Stakeholders and journalists came together at the Human Rights Commission of Pakistan (HRCP) Islamabad to talk about challenges and opportunities in the context of equal assignments for women journalists.
Core Member of CFWIJ Pakistan Chapter Tenzila Mazhar moderated the event and spoke about the disparity in terms of how some beats are viewed. "There are some issues that are very sensitive and bold and because they are centred around women. Men cannot do them justice so women cover them. Now because they are assigned to women they have been labelled easy or weak, which I feel is unfair," she said.
Another CFWIJ member and panelist at the event, Maira Imran echoed the sentiment. "Men think that beats such as politics or crime give them a lot of power and they don't want to vacate space for women when it comes to these beats. In reality, these themes are no more important than much of what women are covering," she said.
Maira pointed towards the need for a realignment of how different beats are perceived. "We need to stop looking at these things with a patriarchal lens. Women are doing some incredible work, and we must see their beats for what they are: powerful," she asserted.
Core Member of CFWIJ Pakistan Chapter Ayesha Tanzeem said that at times editors will assign certain stories to men because they are deemed better capable of handling a story.
Ayesha, who is also the VOA Bureau Chief for Afghanistan and Pakistan, offered a solution: "What women need to do is develop and acquire the same kind of exposure and "street smarts" that their male counterparts have," she said.
Ayesha's comments tie in with CFWIJ's larger goal of ensuring that women journalists from diverse backgrounds have the skills needed to operate on an equal footing with men. Often when women reach the middle of their career they are bombarded with all kinds of stress-inducing issues, including trauma and distress. Women, when equipped with the tools to tackle such elements, are capable of taking any beat head-on.
Mohammad Kamran Khan, a #HeForShe supporter for the CFWIJ also participated on the panel. He was vocal about the many barriers that women journalists have had to break in the past, and pointed out to discriminations he had witnessed as a male colleague.
"When we speak about equal opportunity we must also talk about harassment, discrimination and exploitation." These issues he pointed out were not spoken about traditionally in an environment where women risk being compromised if they are vocal about the difficulties. With #MeToo though, Kamran says it is changing. At least some women have "found a voice," he said.
He spoke about the value that women journalists bring to the table in an industry where diversity is of utmost importance. He emphasised the need for a more diverse and gender equal workforce in the industry.
The session resulted in a robust exchange between men and women journalists on the challenges that must be addressed going forward to ensure that a greater number of women have the freedom to cover the stories that matter to them.
https://www.pakistantoday.com.pk/2018/12/05/cfwij-holds-roundtable-discussion-on-equal-assignments-for-women-journalists/
--------
Ahmadiyya Muslim Women's Association Donate More Than 100 Christmas Presents to
04 December 2018
Members of the Ahmadiyya Muslim Women's Association (AMWA) have collected more than 100 presents for women and their children, as well as teenage girls who have suffered physical and/or sexual abuse, living in refuge centres.
Over the past month, Samina Siddiqi from Ilford, as well as other local members of the AMWA have collected and donated presents that will be given to those in refuge centres, just in time for Christmas.
Mrs Siddiqi said that the AMWA's motto is 'Love for All Hatred for None', and that the presents are "all about spreading love and kidness, because that was what the Holy Prophet Muhammad (peace be upon him) taught the world".
This is part of long-running efforts by the AMWA to serve humanity and local communities, which include charity walks, tree planting sessions, visiting old people's homes and raising money for charities such as the Royal British Legion and Macmillan Cancer Support.
https://www.ilfordrecorder.co.uk/news/women-s-association-collects-more-than-100-christmas-presents-1-5805873
--------
URL: https://www.newageislam.com/islam-women-feminism/beware-womens-trickery-conservative-cleric/d/117072
New Age Islam, Islam Online, Islamic Website, African Muslim News, Arab World News, South Asia News, Indian Muslim News, World Muslim News, Women in Islam, Islamic Feminism, Arab Women, Women In Arab, Islamophobia in America, Muslim Women in West, Islam Women and Feminism