New Age Islam News Bureau
01 March 2022
• Nada Al-Mashat, Saudi Arabia's First Female International Karate Judge
• Single Women in Tunisia Demand Reproductive Rights: Nermine Sfar Freezes Her Eggs in the Hope of Becoming a Mother
• Civil Society Platforms Push For Lebanese Women to Reach Parliament
• A Battle for Women's Rights in Kuwait; Power of Tribes and Islamists in Kuwait Growing
• Pak Woman Moves UAE Court over Domestic Violence
• Concern for Women and Children Caught Up In Ukraine Conflict
• Pakistan Witnessed Surge in Offences against Women Last Year
• Egypt: Women Empowerment Key to Population Growth Control – Morsi
Compiled by New Age Islam News Bureau
URL: https://www.newageislam.com/islam-women-feminism/bangladesh-hijab-non-muslim-women/d/126484
--------
Bangladesh: Medical College Makes Hijab Worn By Muslim Women Compulsory for Non-Muslim Women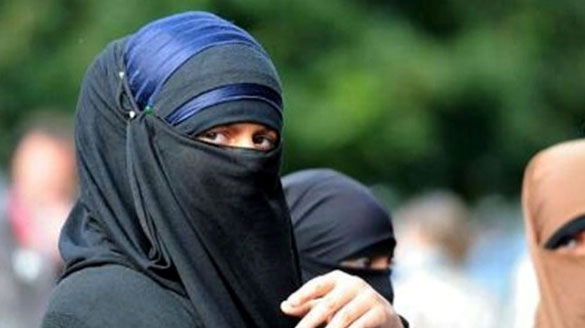 (Photo: News Barati)
-----
28 February, 2022
Ad-din Sakina Medical College in Bangladesh has now made the hijab (headscarves worn by Muslim women) compulsory even for non-Muslims. This even after Bangladesh Supreme Court order from 4th October 2010 said that no one can be forced to wear religious clothes against their will.
Hindu organisation Bangladesh Jatiya Hindu Mahajote said that another founder of Ad-din Sakina Medical College, Sheikh Afil Uddin, was also involved in torturing religious minorities. Newstrack had earlier reported that the college's administrative officer Subrata Basak had claimed that the rule had been in force since 2011 (when the college was founded). He declined to answer when asked about how the diktat of the medical college was against the decision of a Bangladeshi court on wearing religious attire in schools.
On Friday (February 25), the Bangladesh Jatiya Hindu Mahajote raised strong objections against the decision of a medical college to make hijab mandatory even for non-Muslim students, reported Sangbad Pratidin.
In a press conference, the Hindu rights organisation emphasised that non-Muslim students must not be forced into wearing Islamic attire at any educational institute in the country. Citing media reports, it pointed out that the Ad-din Sakina Medical College (ASMC) in Jessore district of Bangladesh has introduced such a rule in the college.
The spokesperson for Bangladesh National Hindu Grand Alliance, Palash Kanti Dey, said that the decision of the college is in contravention to the 2010 verdict of a Bangladeshi court. It was held by the court that people cannot be forced to wear veils, skull caps and other religious clothing against their will in schools/colleges and workplaces.
The Hindu organisation said that by making hijab compulsory for all, the medical college had violated the order of the court. It informed that the college has been soliciting 'written consent' from students at the time of admission. Bangladesh National Hindu Grand Alliance said that those students who refuse to give consent for wearing hijab are barred from taking admission.
Sangbad Pratidin reported that the hijab has been made compulsory for all students (including non-Muslims) at all educational institutes, operated by Akij Group Ltd. The Hindu outfit has demanded the immediate intervention of Bangladeshi Prime Minister Sheikh Hasina regarding the matter.
Bangladesh National Hindu Grand Alliance had claimed that Dr Sheikh Akij Uddin, the father of ASMC's founder Dr Sheikh Mohiuddin, was against the Independence of the country in 1971. It added that Akij Uddin was a member of Jamaat-e-Islami's student wing, Chhatra Shibir, while he was a student of Barisal Medical College. His family was accused of looting the properties of Hindu refugees.
Hindu rights organisation condemn threats to Bangladeshi Hindus over Karnataka hijab row
On February 18, Islamists had threatened Hindus living in Bangladesh with dire consequences if Muslim students were not allowed entry into Indian classrooms with Hijab. They gathered in large numbers in Dhaka to protest against the 'Hijab ban' in Indian schools, reported Ruptly.
In a video shared by a Bangladeshi Twitter user, a large group of Muslims were seen marching on the streets with placards while raising anti-India slogans. "The conspiracy about stopping education of Muslim girls in India should be stopped," read one placard.
The mob, associated with the radical Islamist party Islami Andolan Bangladesh, also raised slogans of 'Allahu Akbar' while they rallied in support of the hijab on the streets of Dhaka. While threatening Hindus living in Bangladesh, an Islamist warned that life would become miserable for Hindu women in the country.
"Not a single Bangladeshi Hindu woman come outside homes and walk on the street with a religious symbol like Shaka, Sindoor…," he threatened. The Islamist received overwhelming support from the Muslim mob standing in his vicinity. The Bangladesh National Hindu Grand Alliance had strongly condemned the anti-Hindu rhetorics during the press conference on February 25.
Source: Opindia
https://www.opindia.com/2022/02/bangladesh-medical-college-hijab-compulsory-non-muslim-students/
--------
Nada Al-Mashat, Saudi Arabia's First Female International Karate Judge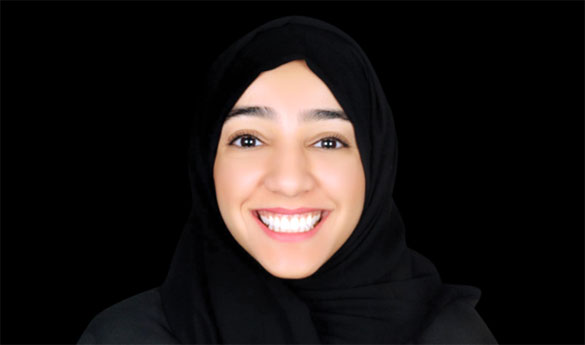 Nada Ahmad Al-Mashat. (Supplied)
-----
Nada Hameed
February 27, 2022
JEDDAH: Earlier this month, Nada Al-Mashat was announced as the first Saudi woman to become an international Karate judge in the sport's history and also the Kingdom's history.
She follows in the footsteps of her mentor Mushrif Al-Shihri, who is president of the Saudi Karate Federation and was the first Saudi man to become a world Karate judge.
Her ambition and persistence in the martial art for almost a decade led her to gain this accolade, and she told Arab News that she was "glad and proud" for the honor.
She praised the "amazing" support from Al-Shihri and expressed her gratitude for his eagerness to develop Saudi Karate judges through courses and tournaments, and for always being with them in all their achievements.
Al-Mashat, who turns 33 this year and has a bachelor's degree in medicine, has always been ambitious about Karate and fell in love with it while she was doing a master's in the UK in 2013.
She was keen to build and improve her skills through training with Karate experts.
"I started practicing with a Karate group led by a 3rd Dan black belt Sensei coach, and my skills were improving quickly. In 2017 I decided to take one-to-one private classes with an 8th Dan black belt Sensei, and that was a game-changer in my performance and martial arts journey."
She took part in the first Saudi ladies' Karate tournament in 2019, which took place in Riyadh, and came top in the kata category.
Al-Mashat told Arab News in 2020 that her interest in Karate had been inspired by Prince Sultan bin Salman's space mission.
"The prince's space experience has filled (me) with ambition and determination to do something for my country. I felt like I could make all my dreams come true. I chose karate to take the name of my country to the international level," Al-Mashat said at the time.
The news about her becoming a judge was revealed in the UAE, where 16 Saudis earned the Karate judge badge at a Fujairah event organized by the International Karate Federation during Feb. 18 to 20.
In her historic achievement for Saudi women, Al-Mashat passed the kata and kumite tests on the international referees course.
The Kingdom now has its largest number of international judges to date, according to the Saudi Karate Federation. It tweeted:
"We are proud of our international referees and judges for achieving a new historical achievement in Karate in the Kingdom. We are happy with the first Saudi "female judge" in the history of the game in Saudi Arabia.
"We are moving toward achieving the strategy of the #Saudi Karate Federation: To develop the level of Saudi judges, to increase their numbers and participation locally and abroad."
As Karate judges commonly use different Japanese phrases during a match to refer to things like rules and signs, Al-Mashat took the opportunity to explore the language. "Learning Japanese was and will always be a hobby. I always look forward to perfecting the pronunciations of Japanese Karate terms.
"Karate has given me confidence in myself, discipline, healthy lifestyle, good morals, and of course the chance to make new friends.
"Moreover, in Karate we're always learning something new and exciting. It is a highly effective means of unarmed self-defense. Also, tournaments have given me quite a good level of confidence when it comes to my own ability as a karateka and also as a judge."
She advised all ambitious Saudi sports practitioners to set their goals and to work hard, telling them to remember that nothing was impossible.
Al-Mashat also extended her gratitude to King Salman and Crown Prince Mohammad Bin Salman for their continued support to Saudi women in all fields.
Source: Arab News
https://www.arabnews.com/node/2032361/sport
--------
Single Women in Tunisia Demand Reproductive Rights: Nermine Sfar Freezes Her Eggs In The Hope Of Becoming A Mother
By Kaouther Larbi
March 1, 2022
A Tunisian singer's announcement that she would freeze her eggs in the hope of becoming a mother has provoked a heated debate on women's reproductive rights in the North African country.
Nermine Sfar, 31, appealed to her nearly one million Instagram followers to encourage other women who are studying and pursuing careers to freeze their eggs and preserve "the dream of becoming a mother".
Under Tunisian law, single women can only freeze their eggs if they are facing medical treatment, such as chemotherapy, "that could affect their ability to procreate".
The technique allows women to have eggs extracted, frozen and safely kept in liquid nitrogen, potentially getting pregnant with them years later.
Under the country's legislation from 2001, the eggs are stored for five years, renewable on the patient's request.
But the Tunisian law precludes the possibility of single women freezing eggs to delay pregnancy for social or career reasons.
According to Sfar's team, the singer does not fit the legal criteria in Tunisia and therefore cannot access the procedure -- along with many other single women in the country.
Sfar's post reignited a discussion over amending the law, with some responses suggesting that given Tunisia's deep economic and political crises since its 2011 revolt, the question of freezing eggs is of secondary importance.
But others said it was time to change the law and allow more women to benefit from the technique, in a country often seen as a pioneer for gender rights in the Arab world.
"In Tunisia, sadly there are brains and laws in deep-freeze," wrote one social media user.
- 'No logic' -
Nayma Chermiti, a television journalist, has been considering undergoing the procedure for two years, but says the law is getting in her way.
"I don't see any logic in this law," the 40-year-old told AFP.
"It excludes healthy, single women who have professional responsibilities or financial constraints that mean they put off getting married or having children."
She also criticises civil society for failing to push parliament to change a pre-revolution law that "doesn't correspond to the evolution of women and their responsibilities".
Doctor Fethi Zhiwa, head of the fertility clinic at Aziza Othmana hospital in Tunis, said young, single women enquired "practically every day" about freezing their eggs.
"This has surged in the last five years because of social evolution in Tunisia, where the average marriage age for women is now 33 years," he said.
This presents "a real problem", he added.
"There is a discrepancy between biological age -- which controls the age of reproduction -- and social age, which controls the evolution of careers," he said.
Zhiwa said about 80 percent of nearly 1,000 women who had frozen their eggs at the centre since 2014 were single.
The doctor was involved in drafting the law in 2001, 15 years after the first human birth from a previously frozen egg.
He said amending the law would be simple.
"There needs to be political will, particularly as there are no objections from religious clerics," he said.
"All they care about is ensuring there is no exchange or donation of gametes (eggs or sperm)."
- Civil society 'distracted' -
Zhiwa said the law was a "victim of its early approval", noting that when it was drafted, it was seen as being ahead of neighbouring countries.
Morocco waited until 2019 to adopt a law on medically assisted reproduction -- and only for married couples.
The kingdom does however allow single women to freeze their eggs when they are suffering from conditions such as cancer, said Jamal Fikri of the Moroccan College of Fertility.
In Algeria, only married women have access to such services, while in Libya, doctors say fertility treatment does not exist at all.
For Tunisian women's rights activist Yosra Frawes, Sfar's announcement "democratised a subject that used to be rarely discussed in Tunisia, because civil society was distracted by other issues".
"Thanks to social media, women have more freedom of speech," Frawes said.
"Subjects that used to be taboo are now being openly discussed."
Source: Al Monitor
https://www.al-monitor.com/originals/2022/02/single-women-tunisia-demand-reproductive-rights
--------
Civil society platforms push for Lebanese women to reach parliament
March 01, 2022
BEIRUT: Lebanon's Feminist Civil Society Platform has released a list of demands addressed to male and female candidates in the parliamentary elections scheduled for mid-May as the country continues to reckon with its low rates of female political representation.
The platform called on candidates to commit to "achieving full equality between women and men, include that in their priorities as future parliamentarians and work seriously to ensure full participation of women in decision-making levels."
The candidates were also asked that all decisions they make are free of all forms of violence or discrimination.
The details were reiterated at a press conference held on Monday with 15 days left until the door closes on applications for candidacy in the upcoming elections.
There are just five female candidates registered on the lists of the Ministry of Interior throughout Lebanon.
Claudine Aoun, head of the National Commission for Lebanese Women, said: "Women in Lebanon are present in all the economic, cultural and scientific fields, and their percentage in the judiciary and some private professions is close to or more than 50 percent."
She added: "But the percentage of women in parliament does not exceed 4.7 percent and does not exceed 6 percent in municipal councils, and in the government, it is reduced to one minister."
Her remarks came as the commission held a meeting with representatives from political parties in Lebanon within the framework of the implementation of the national action plan for UN Security Council Resolution 1325 on women, security and peace, which was approved by the Lebanese government.
The commission — with the support of UN Women — has called for the increase of women's participation in representative bodies across the country and in leadership positions in the public and political sectors.
Last October, parliament rejected the amendment of a text in the electoral law to include a quota for women, which angered the only female MP in the Development and Liberation parliamentary bloc headed by parliament Speaker Nabih Berri.
She withdrew from the session and said: "They refused even to discuss the proposal at a time when they talk daily about the role of women and the necessity of their participation in public political life. They have failed us."
Lebanese women obtained the right to vote and run as candidates in 1953.
Mirna Al-Bustani was the first woman to serve in the Lebanese parliament after she took charge of representing her father Emile Al-Bustani's parliament seat upon his death in 1963.
Other women entered parliamentary work, succeeding either brothers or husbands, or taking over the position due to having children.
These female MPs include Nohad Saeed, Nayla Moawad, Solange Gemayel, Bahia Hariri, Strida Geagea and Nayla Tueni.
Parliament is composed of 128 MPs, including six women MPs who won parliamentary seats out of 86 candidates on the lists that competed in 2018.
The total number of women who have held a parliamentary seat since the establishment of the Lebanese Parliament is only 14.
The candidate for Beirut's second district, Kholoud Wattar, is one of the first candidates to raise a banner in one of Beirut's neighborhoods that read, "I chose you, my country," announcing that she will run again for parliament after she failed in the previous session.
Wattar told Arab News: "The parties in power are not concerned with the presence of women in public affairs, so how if the woman is running in elections from outside this system and is independent and no one supports her, even if she is active on the ground."
Wattar, who specializes in international negotiation and political sociology and who previously worked with Women Political Leaders global network, said: "The electoral situation is in crisis, especially in Beirut. People are frustrated.
"I am the only candidate for a seat in Beirut, as neither a man nor a woman from the Sunni sect has yet announced their candidacy. It's confusing."
She added: "The psychological state of people is tainted by despair. I submitted my application, but on which list I will be, this matter is premature.
"We are 15 days away from closing the candidacy door, and all things are still ambiguous."
Interior Minister Bassam Mawlawi reaffirmed on Monday that "the parliamentary elections will take place on time."
Source: Arab News
https://www.arabnews.com/node/2033596/middle-east
--------
A Battle for Women's Rights in Kuwait; Power of Tribes and Islamists in Kuwait Growing
February 28, 2022
Kuwaiti officials recently canceled a yoga trip for women advertised by a teacher of the exercise form.
Lawmakers and Muslim leaders were upset over the danger of women doing yoga exercises. The incident this month was the latest cultural dispute over what women can do in the Arab nation.
Some observers say the power of tribes and Islamists in Kuwait is growing. They say politicians are opposing a growing feminist movement. These politicians, some rights activists say, consider women's issues destructive to traditional values. At the same time, the government is struggling to deal with difficult economic issues.
"Our state is backsliding and regressing at a rate that we haven't seen before," said feminist activist Najeeba Hayat to The Associated Press. She spoke recently during a women's protest in front of the Kuwaiti parliament. The activists were calling for freedoms they say officials have limited.
The country was once considered progressive compared to its Arab neighbors.
In recent years, however, women have made gains in other parts of the Arabian Peninsula. In Saudi Arabia, women have won greater freedoms under leader Crown Prince Mohammed bin Salman.
The "movement against women in Kuwait was always insidious and invisible but now it's risen to the surface," said Alanoud Alsharekh. She is a women's rights activist who helped start Abolish 153. It is a group that aims to end a law, called Article 153, which provides for weak punishments for so-called honor killings of women.
Just in the past few months, Kuwaiti officials shut down a popular center for belly dance classes. Clerics then demanded police arrest the organizers of a women's event called "The Divine Feminine."
A court in Kuwait will soon hear a case seeking to ban Netflix after the service produced an Arabic-language movie that some people found offensive.
Conservative Islamist Hamdan al-Azmi has led the fight against yoga. He says yoga damages Arab culture.
"If defending the daughters of Kuwait is backward, I am honored to be called it," he said.
These incidents have angered many Kuwaiti women at a time when there are no women in the elected parliament. There have also been several recent cases of violent honor killings.
In one case last year, a Kuwaiti woman named Farah Akbar was taken from her car and stabbed to death by a man. He was later released on bail and told to appear later in court.
The anger over Akbar's killing caused parliament to write a bill that would withdraw Article 153. The law says that a man who catches his wife committing adultery or his female relative in "illicit" sex and kills her faces, at most, three years in prison.
Kuwait's parliamentary committee, however, did not vote on the issue. It asked the state's Islamic clerics for a fatwa, or religious ruling, about the law.
The clerics ruled last month that the law be upheld.
"Most of these members of parliament come from a system in which honor killings are normal," said Sundus Hussein. She is another founding member of the Abolish 153 group.
After Kuwait's 2020 elections, there was a large increase in the influence of conservative Islamists and tribal members, Hussein added.
Officials also called on clerics to decide whether women should be permitted to join the military.
The Defense Ministry had declared they could join last fall. But clerics added requirements. Last month, they decided women may only join in non-combat groups if they wear Islamic head coverings and get permission from a male guardian.
The decision upset many Kuwaitis who are used to government not making rules on head coverings.
Issues affecting women appear to be the only issue on which social conservatives can agree. Kuwait's ruler-appointed cabinet and its elected parliament cannot agree on the economy. A divided parliament has failed to fix the country's record high deficit or pass economic reforms.
Two years ago, parliament passed a domestic violence protection law. But there are no government women's shelters or services for victims. Observers say violence against women has only increased during restrictions linked to the COVID-19 pandemic.
Activist Hayat has little hope the government will change anything for Kuwait's women. But she said that is no reason to give up.
"If there's a protest, I'm going to show up. If there's someone who needs convincing, I'm going to try," she said.
Source: Learning English
https://learningenglish.voanews.com/a/a-battle-for-women-s-rights-in-kuwait/6456192.html
--------
Pak woman moves UAE court over domestic violence
March 01, 2022
PESHAWAR: A Pakistani woman living in Dubai, United Arab Emirates (UAE), has appealed to the Sharjah family guidance court alleging violence, cheating and oppression by her husband.
The woman, Rehana, told the court in her petition on Monday that her husband Mubashar Ali had deprived her of her savings and subjected her to the worst kind of physical and mental torture.
She told the court that her husband had also deprived her of jewellery and cash.Rehana said in her petition that her husband Mubashir and other relatives should be banned from entering Dubai and the UAE for life.
She alleged that her husband and other in-laws were involved in trapping young girls in the name of marriage and depriving them of their savings and had ruined the lives of many girls.The woman told the court that Mubashir, who hails from Bahawalpur, Pakistan, and works as an instructor in Dubai's Arwa driving school, had once been jailed in Dubai in 2021 for severe physical torture and abuse on her (Rehana).
After serving four months term in prison, Mubashir struck a compromise with Rehana and was released from prison, but he still did not give up his bad habits.According to reports, Rehana told the court that her husband denied her conjugal rights, house rations, rent and expenses.
According to sources, Mubashir, his father and brother allegedly lured young women in Dubai by cheating on their marriage and then seizing wealth by deception after marriage.Rehana said Mubashir has contracted three marriages so far and deprived the three wives of all their savings, including money and property.Speaking to reporters by telephone from Dubai, Rehana said that Mubashir and her in-laws were involved in the business of extorting wealth by marrying young girls employed in Dubai.
Source: The News
https://www.thenews.com.pk/print/937573-pak-woman-moves-uae-court-over-domestic-violence
--------
Concern for women and children caught up in Ukraine conflict
March 01, 2022
NEW YORK — The intensification of the Russian offensive in Ukraine is having devastating consequences on women and children, senior UN officials have reported.
Catherine Russell, the newly appointed Executive Director of the UN Children's Fund (UNICEF), said on Monday that the situation for boys and girls caught up in the conflict grows worse by the minute.
"Children have been killed. Children have been wounded. And children are being profoundly traumatized by the violence all around them," she said in a statement.
UNICEF has renewed a call on all parties to protect civilians and civilian infrastructure. Hospitals, schools, water and sanitation facilities, as well as orphanages, have come under fire, according to reports.
Explosive weapons in populated areas, along with explosive remnants of war, represent "real and present dangers" for children, said Russell.
She appealed for suspension of the ongoing military actions, which would facilitate humanitarian access to people who have been cut off after five days of intense airstrikes and ground fighting.
"It would also allow families in the worst affected areas to venture out to get food and water, to seek medical care, or to leave in search of safety," she added.
The fighting has sparked massive displacement, forcing many Ukrainians to flee their homes, including to neighbouring countries, said Pramila Patten, UN Special Representative on Sexual Violence in Conflict.
It is also putting women and girls at heightened risk of violence.
Patten issued a statement on Monday that stressed the importance of upholding human rights and exercising restraint.
"Unless the conflict ceases, thousands of additional families will be forcibly displaced, dramatically escalating the scale of the already dire humanitarian situation, and increasing the risk of sexual violence and exploitation," she warned.
Her statement came a day after the head of UN Women underscored the agency's commitment to supporting Ukraine's people, especially women and girls, "at this time of greatest need."
Executive Director Sima Bahous further emphasized that women's full and meaningful participation is also vital to improving peace and security processes.
"The inclusion of women themselves in the decision-making processes and humanitarian response is therefore essential to ensure that their rights are upheld," she added.
Bahous acknowledged civil society organizations on the ground in Ukraine, calling them critical partners in the work to amplify the voices of women and girls. — UN News
Source: Saudi Gazette
https://saudigazette.com.sa/article/617613/World/Europe/Concern-for-women-and-children-caught-up-in-Ukraine-conflict
--------
Pakistan witnessed surge in offences against women last year
By Kasim Abbasi
March 01, 2022
ISLAMABAD: Around 34,000 women registered complaints regarding different types of offences last year across Pakistan apart from Balochistan, official data showed.
The data available with The News reflected that most of the cases of rape in the country happened in Punjab, whereas cases, such as honour killing of women and burning them, emerged from Sindh and Khyber Pakhtunkhwa.
Giving reasons for the escalating abuses and offences against women, Afzal Shigri, former IGP Sindh, explained to this correspondent that due to increased education and awareness among the women, they are asserting their rights and challenging the male dominance that is facing resistance by the established norms in the country.
Explaining about the crimes, such as honour killing and burning women in Sindh and KP, Afzal said that the conditions have become worse due to low literacy and tribal/feudal dominance in the rural areas of Sindh and KP.
In the year 2021, Punjab received the highest number of complaints contributing up to 71 percent of the total complaints that the authorities received from all over Pakistan. In Sindh, the total number of 6,842 offences were reported to the Women Protection Cell in the same year, whereas, 2,766 complaints were made by women in Khyber Pakhtunkhwa.
A total of 540 complaints of criminal offences like rape, murder and kidnapping, 1,939 complaints related to inheritance of property, 3,481 cases of domestic violence, 3,571 complaints of harassment and 1,790 complaints regarding the family issues were made by the women to the Punjab Commission on the Status of Women in the past year. Other complaints that were made in Punjab by the women were regarding their education and health, which were 12,975.
According to the information given by the Women Protection Cell, Sindh, reported a total of 6,842 cases of violence against women. Around 142 women were raped in 2021 in Sindh only, according to the data shared by the Women Protection Cell.
Most of the complaints regarding the violence against women in Sindh came from the Hyderabad region. A total of 2,447 complaints of violence against women came from Hyderabad, 1,288 from Karachi, 1,450 from Sukkur, 427 from Larkana and 360 complaints from Mirpur in the year 2021.
Furthermore, around 94 women were murdered for honour, while 523 were reportedly blackmailed in different parts of Sindh in 2021.
In Khyber Pakhtunkhwa, in the year 2021, a total of 343 cases of rape and 1,522 cases of abduction were reported by the women. According to the data shared with this correspondent, 127 women complained of being physically harassed, while 27 women complained of being sexually harassed in KP. In 2021, 20 women were kidnapped, three women were burned with acid, 100 cases of beating women emerged and 299 women were murdered in KP only. Furthermore, 85 women registered their complaints regarding the murder attempts against them. In the same year, around 125 women were killed for honour in Khyber Pakhtunkhwa.
Source: The News
https://www.thenews.com.pk/print/937696-pakistan-witnessed-surge-in-offences-against-women-last-year
--------
Egypt: Women Empowerment Key to Population Growth Control – Morsi
1 MARCH 2022
President of the National Council for Women (NCW) Maya Morsi asserted women empowerment and investment in girls are the key to population growth control.
Addressing a discussion session, as part of activities to launch the National Project for Developing the Egyptian Family onMonday 28/2/2022, Morsi said Egyptian women are not responsible for overpopulation problem alone, as women are only part of the society.
She underlined the importance of empowering women and girls through promoting education and honing skills in order to create more job opportunities.
Morsi called on the Private Sector to protect Egyptian women, saying it is important to maintain health care and reproductive health for women and to prevent early marriage and violence against females.
She added "This is the Golden age of Egyptian women. We will be capable of eradicating child marriage and all forms of violence against women with genuine political determination."
Morsi further pointed out the Council focuses efforts on promoting economic empowerment for women as it started in targeted villages.
As for financial inclusion, Morsi said the Council is cooperating with the Central Bank of Egypt (CBE) in this regard.
Women in targeted villages in the initiative can carry out several environmental activities and projects, she said, adding clever Egyptian women can save and work at home.
Source: All Africa
https://allafrica.com/stories/202203010196.html
--------
URL: https://www.newageislam.com/islam-women-feminism/bangladesh-hijab-non-muslim-women/d/126484
New Age Islam, Islam Online, Islamic Website, African Muslim News, Arab World News, South Asia News, Indian Muslim News, World Muslim News, Women in Islam, Islamic Feminism, Arab Women, Women In Arab, Islamophobia in America, Muslim Women in West, Islam Women and Feminism