New Age Islam News Bureau
12 Jan 2014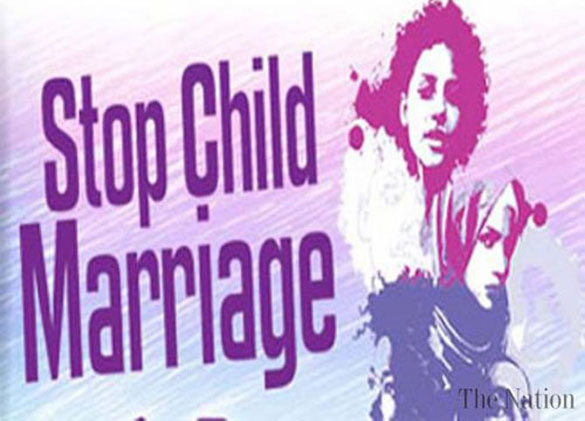 • Special Nitaqat Status for Expat Children, Hubby of Saudi Women
• Weary Tunisian Women Little Cheered Over Equal Rights
• Marriages with Non-Saudis Rise
• JCCI Election Outcome — Women Fail To Make a Mark
• Sindh, Pakistan, to Pass Anti-Child Marriage Bill Soon
• Afghan Women at Risk of Losing Freedoms
• Deen Camp Offers Young Muslim Women Mentorship, Connection to Community
• Samar Al-Miqrin Named Most Influential Arab Female Journalist
• Expat Woman Jailed For Assaulting Citizen
• Philippines Women Build School, Farm Facilities under WB Project
• If I Bring One Change, It Would Be Women's Empowerment: Rahul Gandhi
Compiled by New Age Islam News Bureau
URL: https://www.newageislam.com/islam,-women-and-feminism/new-age-islam-news-bureau/bangladesh--many-girls-exposed-to-pregnancy-related-risks/d/35246
-------------
Bangladesh: Many girls exposed to pregnancy-related risks
January 12, 2014
A good number of the country's adolescent girls are exposed to severe health risks later in life, as the government and development agencies have overlooked the issue of their nutritional needs over the years, according to a study.
It shows the nutritional needs of the inhabitants of Dhaka, Chittagong Hill Tracts and Rajshahi are largely neglected, as projects have been focused and operated on nutrition in the coastal belt, upper Padma char region, and lower Chittagong division.
National Nutrition Service (NNS), under the health ministry, launched the "Nutrition Activities Mapping across Sectors in Bangladesh" at the capital's National Nutrition Institute yesterday. It carried out the study in November-December last year.
The map based on 201 projects aimed to identify priority areas where complementary activities need to be introduced or scaled up. It shows roughly 50 percent of the projects concentrated on maternal nutrition and infant and young child feeding while less than 20 percent addressed nutrition problems of adolescents.
Dr SM Mustafizur Rahman, programme manager, NNS, said emphasis should be put on the nutritional health of adolescents as pregnancy-related risk and birth complications were associated with underage pregnancy and undernutrition.
Dr Mohammad Hedayetul Islam, director, Institution of Public Health Nutrition, chaired the launching programme.
http://www.thedailystar.net/city/many-girls-exposed-to-pregnancy-related-risks-6376
-------------
Special Nitaqat status for expat children, hubby of Saudi women
12 January 2014
JEDDAH – To be counted as a Saudi employee in Nitaqat, an expat son or daughter or husband of a Saudi woman has to transfer the registration of iqama to the Saudi mother or wife, according to Ministry of Labor.
If their iqama is registered with a company for which they are working, then they will not get special Nitaqat status and will not be counted as Saudis.
These "special expats" must transfer their iqamas to Saudi mother or wife before April 4 through the passport department, the Labor Ministry said. The employer will register "special expats" with the General Organization for Social Insurance (GOSI).
http://www.saudigazette.com.sa/index.cfm?method=home.regcon&contentid=20140112192294
-------------
Weary Tunisian women little cheered over equal rights
12 January 2014
ARIANA, Tunisia – For Nadia Mali, with her daily drudgery of being a working mother of six with an unemployed husband, advances in gender equality approved by Tunisia's parliament this week offer little cause for cheer.
"There is no equality of the sexes in Tunisia. There are women exhausted by their work which is the sole means of supporting their children," she sighs, as she gathers the green clay and gloves she uses at the hammam, or Turkish bath, where she works.
The 50-year-old breadwinner, whose family lives in the poor Ariana suburb of the capital, struggles to appreciate the extensive rights and freedoms that Tunisian women have theoretically enjoyed since independence. "I have no rights, no social insurance and no material or moral support from the state. My salary is minimal and my social situation is more and more difficult," she laments.
On Thursday, scenes of celebration erupted in the national assembly when lawmakers, with the support of some in the ruling Islamist party, ratified an article in the new constitution aiming for equal representation in elected bodies.
The principle of gender equality had already been approved earlier in the week. But for Dalinda Gharbi, another resident of Ariana, all of this is meaningless.
"This article, it's just words that do not reflect reality," said Gharbi, who is a waitress in one of the neighborhood's modest restaurants.
"Women have more duties than men in Tunisia. They have to earn money, look after the children, do the housework and be a good wife," she adds. Samira Hrichi sells pastries in the market, and scoffs at the idea that votes in parliament will make any difference to her life.
"I work so that my children are fed and educated. With my husband out of work, I'm doing the job of a man and a woman at the same. So don't talk to me about the rights of women or equality." There are men in the neighborhood who agree, some acknowledging that their wives keep them afloat. One of them is Imed Wechtati. He has children to support but no job, and can't even afford to buy himself new clothes.
"Women have become better than men... May God guard and protect my wife. She pays the rent and helps me in difficult moments," he says.
Wechtati hopes to find casual work around the markets in Ariana, saying he is "ashamed" that his wife works while he comes home empty-handed.
There are others in Tunisia who take a very different view on the subject of women's rights, namely those who wear the niqab, or full face veil, and reject the notion of equality.
For them, the priority is more likely to involve simply not being discriminated against, or treated any differently to women who do not wear the veil. The number of women wearing the niqab has shot up since the 2011 revolution. That has provoked heated arguments between Tunisia's secular activists and the emboldened Islamists, reflecting the main political fault line.
http://www.saudigazette.com.sa/index.cfm?method=home.regcon&contentid=20140112192208
-------------
Marriages with non-Saudis rise
12 January 2014
RIYADH — Marriages between Saudis and non-Saudis have registered an increase of 21 percent in Saudi courts during the past two months compared to the same period in 2012. The number of marriage contracts during the period stood at 2,435 compared to 1,922 during the same period in 2012. Makkah registered 865 marriage contracts, followed by Madinah with 359 contracts, Taif (151), Dammam (141), Najran (83) and Hafr Al-Batin (72). Makkah had the highest number of such contracts last year at 3,939 while Madinah had 1,692.
http://www.saudigazette.com.sa/index.cfm?method=home.regcon&contentid=20140112192247
-------------
JCCI election outcome — women fail to make a mark
12 January 2014
Saudi women, who have been striving hard to make their presence felt in various fields including business, have failed to seize the opportunity offered to them in the just-concluded election to the board of directors of the Jeddah Chamber of Commerce and Industry (JCCI), putting up a pathetic show.
None of the eight women candidates who were in the fray managed to touch even the three-figure mark, leave alone winning a spot in the board. And they have their own kinfolk to blame as the voting trend suggests. Call it a failure of election strategy or banking on non-existent support, the woman candidates drew a blank, but they immediately raised the pitch for representation on the board as was done in the past.
"Yes, they did campaign with all enthusiasm but in the end, it didn't pay off since the voting pattern reveals that many women members abstained from voting, an all important factor in such crunch situations," said a poll observer. "Incidentally, JCCI has the distinction of opening the doors for women to contest elections, but Thursday's poll results probably just fell short of proving their lack of preparedness for a direct fight."
According to him, if all the women members had turned up to vote, there may have been something to cheer about in the women's camp.
So, what went wrong for the women candidates besides the poor turnout of their kin? "They banked heavily on Lama Sulaiman, an influential businesswoman and vice chairperson of JCCI in the outgoing board, and other influential members, for support," said another businessman. "Many women contestants claimed during the run-up to the election that they had Lama Sulaiman behind them. Besides Lama Sulaiman, they also counted on Nashwa Tahir, Abeer Qabani and Nadia Baeshen, who have considerable following in the JCCI, for support. It, however, didn't translate into votes at the hustings."
It is widely expected that the minister of commerce would appoint a woman member or two in the board among the six nominated members following their demand for representation.
Tracing back efforts to empower women, the Riyadh Chamber of Commerce and Industry, for the first time in Saudi history, allowed women to vote in 2004, when it had 90 women on the rolls. In 2005, the JCCI allowed women to contest, the first time ever that the Kingdom allowed entry of women in election.
In the path-breaking election, Lama Sulaiman and Nashwa Taher won two of the 12 elected seats by contesting on panels headed by influential men from Jeddah's leading merchant families. However, in the second term in 2009, only Lama Sulaiman made it from a field of seven women candidates.
Inspired by the Jeddah experiment, businesswomen in Eastern Province and Riyadh also fought in elections but ended up with dismal performances. And the reason in both places was the indifference on the part of women voters from turning up to cast their ballot.
Custodian of the Two Holy Mosques King Abdullah has been encouraging women to participate in all societal activities, and as part of his vision, the Ministry of Commerce nominated women members to the Riyadh and Eastern Province chambers, as also in Jeddah.
Businesses owned by women in the Kingdom, both registered and unregistered, have been flourishing but they are mostly confined to fashion, jewelry, interior design, and photography. Other areas with a large presence are beauty salons, retail-wholesale, professional services such as consulting, marketing, public relations, event management and education.
http://www.arabnews.com/news/507411
-------------
Sindh, Pakistan, to Pass Anti-Child Marriage Bill Soon
12 January 2014
KARACHI- Sindh government is taking every step for the prevention of social evils from the society and is taking all the stakeholders on board. Addressing a high-level special meeting, Sindh Minister for Women Development, Special Education and Social Welfare Rubina Saadat Qaimkhani said the stakeholders, including the civil society, lawyers' fraternity, journalists, academicians and the political figures should also gear up their efforts.
They should come forward and help the government to seek riddance of various notorious traditions, which only brought a bad name to the Pakistani society.
Additional Law Secretary Ismail Sheikh, Women Development Secretary Mudassar Iqbal and Social Welfare Secretary Noor Muhammad Leghari were also present in the meeting.
The minister said the issue of child marriage was, of course, contrary to the teachings of Islam and was the sheer manifestation of imposed tyranny on the child, which had to be eradicated from the society. This menace would soon be eradicated as the Sindh government is not only fully determined for that noble cause but is also taking steps for legislation in this regard.
The meeting after reviewing the draft of the Bill for Prevention of Child Marriage had approved it and hence it would shortly be tabled in the Sindh Assembly for its passage.
She said those parents promoting child marriages were imposing tyranny on the immature children which was against the teachings of Islam and led to evils of assorted nature in the society. The practice of child marriage would soon be made a crime after the passage of this Bill.
She said the Sindh government wanted to seek the passage of the proposed Bill prior to observing the World Children Day on February 20.
Rubina said the misconception about daughters should now be removed and people should be made aware of the reality that a female child was in fact a blessing from the Almighty. The tradition had prevailed due to wrong interpretations of Islamic teachings which should be reviewed from the very beginning so that the injustice done to immature children should be realised and prevented.
http://www.nation.com.pk/karachi/11-Jan-2014/sindh-to-pass-anti-child-marriage-bill-soon
-------------
Afghan women at risk of losing freedoms
12 January 2014
KABUL, Afhanistan — Off a dusty, unpaved street near Kabul University, Roya Mahboob's software company is designing a Web platform to let Afghan women create content from home even if Taliban militants return to power and curb their rights.
"I just make myself more invisible in the society" while "becoming more visible" on the Internet, Mahboob, 26, a computer science graduate of Herat University, said of her tactic for coping with opposition in a country that faces potential upheaval after international combat troops leave at the end of this year.
Retreating behind the electronic veil of the Internet isn't an option for Zarghuna Sherzad, 46, a partner in Jahan Guldozi, an embroidery factory that employs 20 women about three miles from Mahboob's office in Kabul.
"I grew up in the war, and I've spent a very difficult time in the past," she said through an interpreter at her factory, recalling that when the Taliban ruled Afghanistan before the U.S. invasion in 2001, she endured beatings just for wearing sandals that showed her feet. "I'm always praying that regime should not be repeated."
Women such as Mahboob and Sherzad are at risk of losing the freedoms they've won since the United States and its allies upended the Taliban, who cited their fundamentalist interpretation of the Koran to ban girls from attending schools and women from leaving their homes. Those gains already are under stress as international combat forces prepare to leave by the end of this year.
Afghan women have gained legal rights and protections in the last decade. Women are now 27 percent of the country's parliament and have started to join police forces. A decree signed by President Hamid Karzai in 2009 made rape a crime for the first time, while also banning violence against women, child marriage, forced marriage and the denial of rights to education or work.
Those gains are tentative, the International Crisis Group said in an October report, "Women and Conflict in Afghanistan." The decree signed by Karzai has yet to be ratified by the Parliament, where conservative lawmakers have called it un-Islamic, the group said. The country's new electoral law calls for reducing a quota for female parliamentarians to 20 percent from 25 percent.
Since Afghan National Security Forces took the lead role from U.S. and other foreign forces in the middle of last year, "insurgent threats to women have increased," according to the Brussels-based group. Women's rights "are also under attack from yesterday's warlords, now power brokers both within and outside government."
While some of the candidates for president have affirmed their support for women's rights, the Taliban say that if they return to rule or share power they will bar women from wearing Western clothes and girls from sharing classrooms with boys.
Women in public roles increasingly have come under attack. On Jan. 2, two gunmen on a motorbike in the western Afghan city of Herat shot to death Yalda Waziri, 25, who worked for the local government, according to the BBC. In the same province, Lt. Negar, 38 a female police official who like many Afghans went by one name, was shot and killed in September, a few months after her female predecessor was killed in a similar fashion, the BBC reported.
"There are real fears of losing the progress that has been made," said Afshan Khan, chief executive officer of Women for Women International, a Washington-based nonprofit group that helps women in war-torn countries rebuild their lives.
In the last decade, Women for Women has trained 46,000 Afghan women, providing them with skills to operate small businesses. The group also has distributed $26 million in stipends and micro-credits, Khan said.
Sherzad, who had no schooling and raised two daughters after her husband disappeared, graduated from Women for Women's one-year training program. She teamed up two years ago with Nesar Ahmad to expand the embroidery business he operated.
Together, they've invested $250,000 in computerized Chinese machines that make decorative embroidered panels.
In addition to the 20 workers at the factory, the company employs 300 women who work from their homes, Sherzad said. .
In a country where conservative Islamic groups still forbid mixing genders, the partnership between Ahmad, 50, and Sherzad stands out all the more because they belong to tribes that traditionally have clashed. She's a Pashtun, a Sunni majority group from the south that includes the Taliban, and he's a Hazara, a predominantly Shiite minority group from the north.
Sherzad's family, including her missing husband's brother and other Pashtun men, were against the partnership.
Ahmad said he prevailed by telling Sherzad's brother-in-law: "If you're feeling so protective about her, why don't you provide food for her and her two daughters? If you can, that's OK. But if you're not, then she should be able to work."
Amid uncertainty over a presidential election scheduled for April and the departure of most foreign troops by year-end, "There's a fear if Taliban return to power, we'll lose all the progress we've made," Ahmad said.
In contrast, a select group of Afghan girls and women who've grown up in the last decade, gone to school and are familiar with computers may find online sanctuary if Mahboob's initiative succeeds.
Mahboob, whose Afghan Citadel Software Co. was started with the help of the Defense Department's Task Force for Business and Stability Operations, has developed a blogging and film platform called Women's Annex.
It lets women work from their homes to produce content that's then featured on social-media websites. Advertising revenue generated by the sites is shared with the content creators, Mahboob said.
She was named one of Time magazine's 100 most influential people in the world last year because of her role as a female entrepreneur working to expand Internet access for women.
"Even if the Taliban are back, women can get online education .... If fighting starts, then I don't know if the Internet will be available," she said.
http://www.pressherald.com/news/Afghan_women_at_risk_of_losing_freedoms_.html
-------------
Deen Camp Offers Young Muslim Women Mentorship, Connection To Community
12 January 2014
One of the many stereotypes about the Hijab – the Islamic headscarf worn by practicing Muslim women happens to involve sports. Can you play with a Hijab on? You bet. Muslim women play every sport you can think of and they excel as athletes too.
MacDonald Island was recently home to the two-day Deen Camp hosted by Fort Mac Sisters, a local volunteer group run by predominantly Muslim women on Jan. 2 and 3.
The all-girl camp saw about 40 young women ranging in ages from eight to 16, most of whom were wearing the Hijab and busy with many activities across the centre.
Hala Murshed is the driving force behind Fort Mac Sisters, which provides programming for ethnically diverse women. The group is open to the community.
Deen means religion and the camp incorporated Islamic prayers and spirituality lessons in addition to a scavenger hunt based on the theme of building character, wall-climbing, self-defense, and perennial favourites like arts and crafts. More than 20 local volunteers oversaw the activities.
Salwa Salin, 7, had just finished her prayers, and was looking forward to the next set of sports, when I caught up with her. She shared her favourite part of the day.
"I enjoyed the climbing wall and loved decorating my art," said the second grade student at Fort McMurray Islamic School.
"We privately booked the climbing wall and requested female instructors to ensure everyone was comfortable. We have many girls and women who choose to dress more modestly and they only participate in active sports if the space is female only," explains Murshed, who wears the Hijab and is fast emerging as a community leader.
For Murshed, it's not only providing an optimum environment for fellow Muslim women who don't compromise on religion, but also fighting the taboo of Muslim women and sports.
A black-belt holder at 17 (completed via an Ontario mosque's program), Murshed, who has three children, moved to Fort McMurray from Toronto more than five years ago.
She is a strong voice for women's rights, especially when it comes to athletics.
"Some of us come from cities around the world that provide female-only sports arenas or fitness gyms. Unfortunately, there are limitations in a growing community like Fort McMurray. However, we have to be honest with ourselves as Muslims, as I often remind women in my cultural community who keep asking me to get private bookings here and there for them that these limitations are often due to us not asking for it. We are not going out there and saying 'hey, this is how we are different, what can you do for us?'" said Murshed.
She is grateful for MacDonald Island's diverse programming, offered by request for women.
Asma Ammouneh echoed similar sentiments as she came full circle. A Deen camper in the past and now one of the volunteers and mentors for the camp, she wanted to pay it forward.
As a camper, Ammouneh recalls learning leadership, communication and respect — seeing it as an opportunity to empower young girls. A Westwood Community High School graduate, Ammouneh, 20, majored in Child and Youth Care major at Grand MacEwan and was visiting her family during the holidays. She said mentoring the girls was a chance to impact and even change mindsets.
"I want them to be strong, independent women. I was part of MACOY (Mayors' Advisory Council on Youth) and volunteered with other groups too in Fort McMurray and worked with the YMCA of Wood Buffalo. I want young girls to know they are beautiful inside (and) out and to be comfortable in their own skin," explained Ammouneh, who also wears the hijab and plans to pursue a career working with children.
"I came here with a goal – to inspire them and I think I got through to a few," she added.
When it comes to goals, Murshed has specific ones for growing Fort Mac Sisters with an emphasis on social and sports programming.
"We provide programming for women and girls from a subset of the community that is either predominantly Muslim or recent immigrants. We also provide young girls with a space to be themselves. We pride ourselves on being Canadians who were once immigrants and know first-hand how a new immigrant feels when they first come to Canada," noted Murshed, who has a Saudi Arabian, and Ethiopian background.
"We know how to keep newcomer women engaged and connected to what is going on in the community. For instance, we collaborated with the Primary Care Network, YMCA Immigrant Settlement Services and Vilia Tosio's Breastfeeding Group on a Women's Wellness program last year, which was a major hit," she added.
As for the Deen Camp, which saw 100 girls and boys last year, Murshed says the plan is to keep it growing as a winter activity.
"The Deen Camp is open to anyone and we get excited when people of other faiths come to us to register their children for the program. The volunteers are predominantly from the Muslim faith so we allow for space and time for prayers and reflection, which I believe is what is unique about our programs that many parents appreciate. Teenagers and youth appreciate that we not only provide a space for them to be themselves, but also allow them to learn through a sort of informal mentorship program. We have coached teams in town where often the youth come back to us and ask how they can help. Fort Mac Sisters hopes to not only develop programs; we want to develop people. Youth come in, they play, they become teenagers. They train, they become young adults and we pass the torch to them. It's a beautiful circle of creating community for all," said Murshed.
http://www.fortmcmurraytoday.com/2014/01/11/deen-camp-offers-young-muslim-women-mentorship-connection-to-community
-------------
Samar Al-Miqrin named most influential Arab female journalist
12 January 2014
RIYADH – Saudi journalist Samar Al-Miqrin recently won Al-Haitham for Arabic Media award 2014 as the most influential Arab female journalist, Al-Sharq daily reported.
The award is given by the Arabi Media Union, which was founded in 2006 in Jordan. The union monitors the performance of journalists in the Arab world and recognizes their achievements every year. Al-Miqrin is also a novelist and a columnist.
http://www.saudigazette.com.sa/index.cfm?method=home.regcon&contentid=20140112192270
-------------
Expat woman jailed for assaulting citizen
12 January 2014
JEDDAH — An expatriate woman was sentenced to three months in prison and 30 lashes for attacking a Saudi woman. The Arab national was accused of threatening the citizen over an inheritance dispute. She admitted to making the threats. The appeals court upheld the criminal court's ruling and the woman will be deported after she served her sentence.
http://www.saudigazette.com.sa/index.cfm?method=home.regcon&contentid=20140112192259
-------------
Philippines Women Build School, Farm Facilities under WB Project
January 12, 2014
MAGUINDANAO, Philippines – Sometimes the best men for construction works are women.
There is a school building and two solar dryers in a coastal village in Parang town in the province that Moro women constructed the "bayanihan way" with the help of World Bank.
The two-classroom building in the Saliguidan Elementary School at Barangay Polloc in Parang is now 78 percent complete and expected to be opened for the use of grade school pupils by the start of the 2014 school year.
The school has 286 Muslim pupils, whose parents rely mainly on fishing and propagation of Carageenan seaweeds or "agal-agal," which is widely utilized as food, as food additive, extender, and as organic emulsifier for medicines, ice cream and dairy products, and lubricants.
The two solar dryers constructed in Barangay Polloc by ethnic Iranon women, led by Hadjarah Sambolawan Macacua, president of the local people's organization (PO), are now being used by farmers.
"Women in the barangay had a direct hand in the construction of these facilities. They worked under the heat of the sun, [like] real construction workers," Macacua said.
The projects were implemented as a common endeavor of the Autonomous Region in Muslim Mindanao Social Fund Project (ASFP), the local people's organization, barangay officials and the local government unit of Parang.
The ASFP is the conduit for projects of the World Bank in the autonomous region.
School principal Maradi Camsa, also an ethnic Iranon, said he was amazed at how their women-dominated PO built build a school and two solar dryers using funds from the World Bank.
Yehna Ayob, treasurer of Polloc's PO, said the implementation of the ASFP project in their barangay also provided them the chance to show that they are capable of handling foreign-assisted community projects to designed to alleviate poverty in Moro areas.
The ASFP is one of the special projects of the regional government, which has been helping thousands of impoverished, marginalized ARMM residents.
The ASFP, which started helping rebuild conflict-stricken areas in the autonomous region more than a decade ago, is presently building infrastructures out of a $30-million additional package the World Bank released in 2010.
The ASFP had, as of December 2013, constructed or rehabilitated 87 school buildings in the ARMM provinces of Maguindanao, Lanao del Sur, Basilan, Sulu, and Tawi-Tawi.
Sayeed Abdullah, the municipal facilitator for ASFP projects in Parang, said he never doubted the capability of the PO in Barangay Polloc to accomplish the World Bank-assisted projects.
"There was so much eagerness and volunteerism on their part," Abdullah said.
http://www.philstar.com/nation/2014/01/11/1277689/women-build-school-farm-facilities-under-wb-project
-------------
If I bring one change, it would be women's empowerment: Rahul Gandhi
TNN | Jan 12, 2014
BANGALORE: AICC vice-president Rahul Gandhi on Saturday batted for giving youth more space in politics and said the fundamental reason for them not getting it is that the "process for entry and promotions are not transparent".
Addressing youngsters, who are achievers in various fields, at the Bangalore Palace Grounds, Rahul chose to identify roadblocks for youngsters. "The real problem is the process of selecting candidates. Does the party ask people who the candidates from their area should be? He questioned.
In his two-and-a-half-hour brainstorming session with 123 youngsters - an exercise launched by the Congress party to elicit views on what should be in the party's poll manifesto - Rahul said bringing about a change involved creating institutions and processes that empower people. This was not easy, he added, saying he was not in favour of short-term empowerment which was, in fact, disempowerment.
To a query from a woman participant from West Bengal, who spoke about atrocities against women in her state, Rahul said, "One of the biggest problems in our country is the lack of power vested in women and the way they are treated. If I want to bring about one change, it would be empowerment of women," and drew applause from the audience.
The six-hour consultation was divided into three sessions. The first was on 'education, innovation and skill development' moderated by Union minister for corporate affairs Sachin Pilot, the second on 'jobs and entrepreneurship' moderated by Union minister for information and broadcasting Manish Tewari and the final one on 'opening up political space and building a new India' by Rahul himself. Other prominent speakers at the session included party leaders Deepender Singh Hooda, Jitendra Singh, Milind Deora, Rajiv Satav, Priya Dutt, and UIDAI chairman Nandan Nilekani.
Among participants was an acid victim, Sonali, from Jharkand. "We die every single day. An acid victim is like a living dead body," she told Rahul, seeking rehabilitation of such persons and speedy trial of those behind these attacks.
A young panchayat official from Jammu and Kashmir highlighted the disparities that affected his state while a social worker from Singrauli in Madhya Pradesh suggested funds provided by private companies under Corporate Social Responsibility be used for skill development initiatives especially in tribal areas.
Briefing reporters later, Tewari said manifesto preparations used to be a closed door affair where certain intellectuals depending on their perception of situations formulated the party's policy. "We are now listening to the people on the ground. The manifesto will now be a living document," he added.
Nandan's contribution unparalleled:
Asked to comment on UIDAI chairman Nandan Nilekani's statement that if the Congress gave him a ticket, he would contest the Lok Sabha polls, Tewari said: "I think Nilekani has possibly done the greatest transformation by giving an identity to every Indian. His contribution to Indian paradigm is unparalleled."
http://timesofindia.indiatimes.com/india/If-I-bring-one-change-it-would-be-womens-empowerment-Rahul-Gandhi/articleshow/28694755.cms
-----------
URL: https://www.newageislam.com/islam,-women-and-feminism/new-age-islam-news-bureau/bangladesh--many-girls-exposed-to-pregnancy-related-risks/d/35246