New Age Islam News Bureau
4 Dec 2015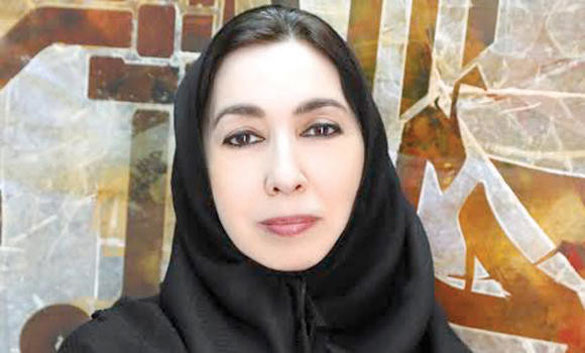 • Man gulps kerosene oil after fight with wife
• Woman sociologist removes common misconceptions about Saudi Arabia
• When will we admit that violence against women is a problem in Saudi society?
• Going bronze — a new trend among Saudi women
• Female Iranian MP Writes Letter to Turkey's First Lady on Her Son's Ties with ISIL
• At RSS-sponsored meet in Ajmer, Muslim women 'pledge' to keep 'small family'
• Divorced Saudi women to get ID cards
• Call for women protection in disasters
• US Muslim and Arab communities fear backlash from shooting
• All US military positions to open to women: Carter
• Juri's father detained for 'hiding info'
Compiled by New Age Islam News Bureau
URL: https://newageislam.com/islam-women-feminism/bangladesh-105-women,-children-murdered/d/105507
--------
Bangladesh: 105 women, children murdered last month
December 04, 2015
A total of 105 women and children were killed for different reasons last month, according to Bangladesh Mahila Parishad.
It prepared the statistics based on reports on 14 national dailies.
Out of 28 women tortured for dowry, 13 were killed, according to the statistics.
Twenty women and children were gang-raped and 103 rape incidents took place in the country, said a press release, adding that six victims were killed after rape. Thirteen women and children were victims of rape attempts, seven were sexually assaulted and 12 women were victims of sexual harassment. Forty-two women committed suicide for different reasons.
http://www.thedailystar.net/city/105-women-children-murdered-last-month-182083
---------
Man gulps kerosene oil after fight with wife
December 04, 2015
LAHORE: A 25-year-old man ended his life yesterday by drinking kerosene oil at his house in Jalalpur village near Raiwind.
Muhammad Adnan drank kerosene oil after he got into an argument with his wife, Shazia Bibi, over a domestic dispute.
He was rushed to a hospital where he expired later.
Adnan's relatives told the police that the relationship between the issueless couple was not cordial as they used to fight over domestic issues.
They body was moved to the morgue for autopsy.
An eyewitness told the investigators that the man, unidentified so far, was crossing a road in Wassanpura when a speedy car ran over him.
http://nation.com.pk/lahore/04-Dec-2015/man-gulps-kerosene-oil-after-fight-with-wife
---------
Woman sociologist removes common misconceptions about Saudi Arabia
4 December 2015
RIYADH: "There is a huge misconception and misunderstanding in the rest of the world about the status of women in Saudi Arabia, which I realized while pursuing my higher studies in the United States and traveling abroad subsequently,"said Mona Salahuddin Al-Munajjed, a Saudi sociologist and one of the most influential Arab women, who recently published her new book "Saudi Women: A Celebration of Success."
Al-Munajjed, who holds a Ph.D. in sociology from George Washington University, Washington, D.C. and a postgraduate degree in sociology from New York University, is an author of many books on social issues in the Gulf countries and spent 15 years working with various agencies of the United Nations as an adviser on programs and projects related to gender equality, women, youth and social development.
Speaking to Arab News here on Tuesday about her latest thought-provoking book "Saudi Women: A Celebration of Success," the Riyadh-based award-winning sociologist said: "The book challenges the misconceptions and misunderstandings in other parts of the world about the status of Saudi women, citing their achievements, relevant statistics and responsibilities in these fluctuating times, while making extraordinary efforts with a bigger role in national development.
"All the women interviewed for this book have made a difference in society with their education, professionalism, socioeconomic impact and contributions to the Kingdom, becoming a role model and an inspiration for the younger generations."
She said the book presents them as they have rarely been seen before and the narrative is based on a series of personal interviews with women of exceptional service, whose achievements during the past decade are a cause for celebration.
"I have attempted to present a glimpse into the lives of these influential women, who have experienced and often sought out challenges to make a difference," she noted.
She maintained that women not only constitute half of Saudi society, but they are also the driving force behind the country's future development as a 21st century society as the Kingdom is moving forward in encouraging sustainable development and the empowerment of women.
She applauded the positive changes under the patronage of the late King Abdullah as he gave women greater opportunities in society and polity by opening new opportunities in the Shoura Council, a tool they needed to take part in the decision-making process, thus making way for equal rights and opportunities for men and women at the higher executive level.
She added that Custodian of the Two Holy Mosques King Salman, being an intellectual and avid reader, strongly believes that Saudi women have a vital role to play.
Nowadays Saudi women are taking on increasingly prominent public roles as educators, businesswomen, bankers, doctors, scientists, philanthropists, writers, artists and decision makers in the government, she said, adding that through their achievements, they are moving beyond the traditional confines and exerting a positive influence on society. Their voices are being heard and they reflect the motivation, determination and ambition of all those women who are striving to become active members in society and in building their beloved country.
http://www.arabnews.com/saudi-arabia/news/845211
---------
When will we admit that violence against women is a problem in Saudi society?
Dec 4, 2015
Samar Al-Miqrin
The whole world celebrated the International Day for the Elimination of Violence Against Women on November 25. Our neighbor, Kuwait, prepared well for the event; universities and various civil institutions organized campaigns with the help of female college students to highlight the issue of violence against women.
While violence against women is extremely prevalent in our society in all forms – physical, legal, verbal – we did nothing to prepare for the day. What type of activities did our universities and schools organize to support the issue? Why are we so sensitive about this issue? Why do we deny its existence, while the Kingdom's police stations record hundreds of cases of domestic violence against women? Why do we not have a society that fights violence against women?
I believe the answer to these questions can be summed up in the fact that we do not have an entity that combats violence against women. If we had one, just as strong as the Human Rights Watch, we would see a lot of events throughout the year shedding light on violence against women. We do have a committee for family protection, run by the Ministry of Social Affairs, and it does well, but it is not enough. We need more. The name of the family protection committee is awkward and vague, and I do not know why it does not mention women or violence. Why do we still fear such words, and opt for vague ones instead?
Awareness in the Kingdom of the issue has increased over the past years, but we still do not hold enough events and organize enough campaigns. Many members of the public are not aware of this important international event, despite the fact that the Kingdom has been a signatory to the Convention on the Elimination of All Forms of Discrimination against Women (CEDAW) since 2000. We are part of the international community and we should participate in such events. But it seems that some of us believe that participating in such an event is a clear recognition of this problem, and this is something we do not want to admit exists in our society. We do not want to recognize the problem.
Most Arab countries, except Jordan and Morocco, do not have laws that criminalize acts of violence against women. We all need such laws because they protect human beings against those who are stronger and want to hurt them. The slogan for this year's event was, as the UN Secretary General put it: "Break the silence. When you witness violence against women and girls, do not sit back. Act." Will we ever have real organizations that curb this problem in our society?
http://saudigazette.com.sa/saudi-arabia/when-will-we-admit-that-violence-against-women-is-a-problem-in-saudi-society/
---------
Going bronze — a new trend among Saudi women
NADIA AL-FAWAZ
4 December 2015
ABHA: Saudi women are losing their dark skin color by opting for the bronze they get from tanning.
Instead of spending hours in the sun like women all over the world, Saudi women are following the newest technologies to turn their skin bronze, following the global fashion trend.
Although doctors and dermatologists have warned against the products as well as the tanning devices, saying they could lead to skin cancer, many still insist on following the latest fashion.
Amal Al-Saleh from Jeddah said that even though many Saudi women have dark skin, they are still competing to book appointments at tanning salons to feel that they are a part of the international trend.
Employee Salma Abdul Wahab says that many women are overwhelmed with desires to imitate and the wish to experience new fashion trends.
Dr. Thafer Al-Qahtani, a skin consultant at Asir General Hospital, says what begins as a "fun" experience could turn into a serious skin problem. "Being exposed to industrial ultra-violet rays could double the chances of cancer," he explained.
He said that reports show that young women under 30 may increase chances of skin cancer by 75 percent.
"Ten sessions in tanning rooms per year are enough to cause serious problems," he explained.
Researchers found that certain body parts are more likely to develop cancer than other parts such as the chest and back.
Al-Qahtani warned that ultraviolet rays cause early wrinkles especially among those under 30. He added that people who spend a large amount of time in the sun, either outside or in a tanning salon, run the risk of cell deterioration, early wrinkling, age signs, as well as the threat of skin cancer.
To avoid sun burns, he urged using sun screen, depending on the skin degree and tone.
He explained that direct exposure to sunlight causes sun burns that take some hours to show, and could last for several weeks.
Al-Qahtani added that tanning devices are equally dangerous as they burn skin, unless they are used in limited amounts.
He pointed out that workers in the medical field usually urge people to use these devices as little as possible, particularly teenagers, adding that some countries require parents to approve and accompany their children who are using the devices.
The International Health Organization has advised people under 18 against using these devices.
He added that vision could also be negatively influenced by these devices so sunglasses should always be used.
Some people use tanning products such as creams, lotions or spray but the products use as one of their main components Dihydroxyacetone, which was initially produced as an equivalent to glucose but was shown in the 1950s to change skin color.
Tanning pills usually cause an increase of melanin in the body, but it has the side effect of negatively influencing vision, the liver and the blood. The US FDA has not allowed their use as tanning pills.
http://www.arabnews.com/saudi-arabia/news/845191
---------
Female Iranian MP Writes Letter to Turkey's First Lady on Her Son's Ties with ISIL
Dec 03, 2015
"I was taken aback after seeing your son's photo alongside the ISIL ringleaders, and your silence," Laleh Eftekhari said in her letter on Wednesday.
She reminded Emine of ISIL's crimes, including beheading of innocent people, killing children, using women as sex slaves and distorting Islam's face, and said, "My sister! We are both mothers and this silence and ignorance is unlikely from a mother."
Bilal Erdogan came under the spotlight after his photos with the leaders of ISIL surfaced in the world media.
Bilal Erdogan has extensive ties and runs transactions with ISIL barbars. Bilal owns several maritime companies. He has allegedly signed contracts with European operating companies to carry Iraq's stolen oil to different Asian countries. The Turkish government buys Iraq's plundered oil which is being produced from the country's oil wells seized by ISIL. Bilal Erdogan's maritime companies own special wharfs in Beirut and Ceyhan ports that are transporting ISIL' smuggled crude oil in Japan-bound oil tankers. Senior member of Turkish Republican People's Party (CHP) Aran Erdam disclosed on Wednesday that President Recep Tayyip Erdogan and his relatives have purchased oil from the ISIL terrorist group.
"The evidence shows that the trucks that were bombed by the Russian planes last month were carrying oil cargos destined for Turkey via Iraq from Northern Syria," Erdam said.
He noted that over 120 oil tankers that were destroyed in the Russian airstrikes belonged to the Turkish Bayrak Company owned by Erdogan's son-in-law who is also Turkey's energy minister, Berat Al-Bayrak.
He noted that Bayrak Company has 500 oil tankers.
Turkish Energy Expert Necdet Pamir said that Turkey's official oil import has decreased by $1 million which itself is a proof to Erdogan government's clandestine deal with the ISIL.
Pamir said that the deal between Turkey and the ISIL dates back to summer 2012 when the Takfiri terrorists took control of the city of Raqqa.
A former Turkish deputy foreign minister also confirmed Erdogan government's purchase of oil from Turkey.
"Turkish borders are open to the ISIL and other terrorists to commute between Syria and Turkey," Farouq Loqoqlou said.
President Erdogan has dramatically vowed to leave office if any proof is provided that Ankara has been buying oil from the terrorist group Daesh (ISIL).
http://en.farsnews.com/newstext.aspx?nn=13940912000526
---------
At RSS-sponsored meet in Ajmer, Muslim women 'pledge' to keep 'small family'
by Mohammad Hamza Khan
Dec 4, 2015
The RSS-affiliated Muslim Rashtriya Manch (MRM) Thursday passed a resolution on 'family planning' for Muslim women, amid a total of seven resolutions including on 'intolerance' and 'terrorism', at its national convention in Ajmer where a welfare fund for Muslim women was also announced.
"The resources in the country are disproportionate to its population. And hence, our country has fallen behind on its way to becoming the sartaj (king/crown) of the world. So the 5,000 Muslim women at the convention took an ahd (pledge) to keep a small family as it makes it easier to educate the children, thus helping them gain employment. A small family means a happy family," MRM's national convenor Mohammad Afzal told The Indian Express. "It is understood that a 'small family' means to have one or a maximum of two kids, and not more than that," he said.
The resolution is in line with Ranchi meet of RSS's Akhil Bharatiya Karyakari Mandal in October, which called for reformulation of the population policy in view of a "demographic imbalance" where Muslim population "which was 9.8 per cent has increased to 14.23 per cent during 1951-2011."
"We also passed a resolution on intolerance: we know that tolerance is in the soil of this nation and we are proud of it. Hence we passed a resolution that we will not let anyone succeed in trying to take this heritage away from us. We also know that terrorism is against the teachings of Islam. Committing suicide or taking lives of innocents is haram in Islam, and passed a resolution towards peaceful living," he said.
"Prophet Mohammad had said that education is must for all. Hence we passed a (fourth) resolution that we will educate our children, even if that means we have to eat only half a chapatti. Then, alcohol and intoxication are also haram in Islam, so the men should give a divorce to alcohol, not their wives. Our sixth resolution is to maintain cleanliness and hygiene, which is also a sunnat in Islam," he said. "A human being cannot give life and does not have a right to take one. Hence, the women took a resolution against female foeticide too," Afzal said, summing up the seven resolutions.
On the occasion, a fund for Muslim women – their education, marriage, etc. – was also launched with Rs 5 lakh to begin with. "Women can become members by depositing Rs 1,000," said Reshma Hussain, National Convenor of MRM's women's wing, adding that the issue of divorce was also discussed in the convention, where over 5,000 women from 23 states were present. The keynote speech was delivered by senior RSS leader and MRM patron Indresh Kumar while Rs 50,422 were also collected at the convention for Prime Minister's Relief Fund towards Chennai floods.
http://indianexpress.com/article/cities/jaipur/rss-sponsored-meet-in-ajmer-muslim-women-pledge-to-keep-small-family/
---------
Divorced Saudi women to get ID cards
Dec 4, 2015
RIYADH: Female divorcees and widows in Saudi Arabia are set to get their own ID cards allowing them to act independently from men, local media reported on Thursday.
The changes will allow women to register a child for school, access records and authorise medical procedures once their marriages have ended, the reports said.
Without their own identity documents, divorced women in Saudi Arabia currently need permission from their husbands or a court order to perform those tasks, the Arab News said.
No date has been set for the change, it said.
Newspapers reported that 28 per cent of Saudi marriages end in divorce and 65 percent of court cases in the kingdom involve family matters. Male-dominated Saudi Arabia allows men to take up to four wives according to Islamic law.
Women face a series of restrictions in the ultra-conservative Islamic kingdom, the only country in the world where they are not allowed to drive.
http://www.dawn.com/news/1224059/divorced-saudi-women-to-get-id-cards
---------
Call for women protection in disasters
December 04, 2015
Asma Ghani
Islamabad - Pakistan is among 11 disaster prone countries and continuous war on terror, poverty and vulnerability to disasters like earthquakes and floods has hampered the persistent efforts to protect vulnerable population, including women and girls, against these calamities.
The health needs of women and adolescents are too often neglected in humanitarian response to natural disasters and conflicts around the world, including Pakistan, says UNFPA report, The State of World Population 2015 on "SHELTER FROM THE STORM"-a transformative agenda for women and girls in a crisis-prone world - launched yesterday.
The other countries most at risk of disaster-induced poverty are Bangladesh, Democratic Republic of Congo, Ethiopia, Kenya, Madagascar, Nepal, Nigeria, Pakistan, South Sudan, Sudan, and Uganda, says the report.
Quoting UN office for the Coordination of Humanitarian Affairs (OCHA), the report says about 5.3 million people displaced within the country mainly from Khyber Agency, Mohamnad Orakzai, Bajaur, South Waziristan Agencies FATA etc. due to complex emergency. And an estimated 39.7 million people affected in Pakistan from 2010 to 2015 starting from devastating flood and natural disasters.
The report highlighted that the urban population growth has become increasingly concentrated in developing countries, where 1.2 million people are migrating to cities every week. The urbanisation in Pakistan is also increasingly and this along with population growth affecting the resource planning. "The business-as-usual approach to humanitarian assistance will leave too many behind at a time when needs are so great," UNFPA Executive Director Dr Osotimehin said. "We need to do a much better job of helping the most vulnerable, especially adolescent girls. But we must also do a much better job of investing in a more stable world, capable of withstanding the storms ahead. For the pregnant woman who is about to deliver, or the adolescent girl who survived sexual violence, life-saving services are as vital as water, food and shelter," said Dr Osotimehin in the report. "About 100 million people in need of humanitarian assistance around the world today, about 26 million are women and adolescent girls in their childbearing years. Sexual and reproductive health services critical to the health and survival of women and adolescents are scarcest at the time they are needed the most. Three fifths of maternal deaths today occur in countries that are considered fragile because of conflict or disaster. Pregnancy and childbirth related complications kill 507 women every day in these settings," shared the findings of the report by Sarah Masale, UNFPA Acting Representative.
About three fifths of maternal deaths around the world take place in humanitarian and fragile contexts, said Saira Afzal Tarar, Minister of National Health Services, Regulations & Coordination at the launching ceremony. "When crises occur, women and girls are disproportionately affected, and are less likely to be prepared or empowered to cope. While significant progress has been made globally in the past decade to provide services to women and girls in humanitarian situations, there are still gaps in action and in funding," she said. She said the federal and provincial governments are closely working in collaboration with all stakeholders to explore and strengthen the mechanisms for humanitarian relief operations in the country.
," said the minister. There are present opportunities for a more coordinated approach to be adopted for to address the life-saving needs of vulnerable and affected communities in the instance of any disaster, particularly so given the scarcity of resources," she said.
The State of World Population report calls for better shelter to help women and adolescent girls dying during pregnancies in disasters and conflicts.
It also calls to provide them with critical basic services like maternal health and contraception necessary to save women's lives and enable adolescents to mak
http://nation.com.pk/islamabad/04-Dec-2015/call-for-women-protection-in-disasters
---------
US Muslim and Arab communities fear backlash from shooting
December 4, 2015
SAN BERNARDINO (California), Dec 4 — Members of the Arab and Muslim communities in the United States said yesterday they feared a backlash, as details emerged of the Muslim couple who shot dead 14 people in California.
One organisation will meet officials with the Department of Homeland Security today to assess safety measures after the attack that left 14 dead and 21 wounded in San Bernardino, a city about an hour's drive east of Los Angeles with a large Arab and Muslim population.
"There absolutely is a fear that there could be a backlash and that's the reality we live in," said Abed Ayoub, legal and policy director for the American-Arab Anti-Discrimination Committee, a civil rights group that will hold the talks.
Ayoub said that while there had been no reports of attacks in retaliation for the armed assault Wednesday by Syed Farook, 28, and his wife Tashfeen Malik, 27, it was essential for the community to remain vigilant.
"We need to stay cautious given the atmosphere and what happened in Paris a few weeks ago and the fallout from that," he said, referring to the terror attacks in France that left 130 people dead and were claimed by the extremist Islamic State group.
Muslim leaders and residents in San Bernardino reacted to Wednesday's shootings at a social services center in the city with shock and disbelief.
Several US media outlets said law enforcement officials believe Farook had become radicalized and had contact with known terrorism suspects overseas.
However, the imam at the mosque that Farook attended denied that.
"We never saw a sign of radicalisation," Mahmood Nadvi, 39, an imam at the Dar Al Uloom Al Islamiyah mosque in San Bernardino, told AFP.
"If someone becomes nuts, you don't represent the religion anymore."
He said the mosque had received a threatening message on its voicemail hours after the attack and has asked police to provide additional security ahead of Friday prayers.
Gasser Shehata, 42, said he was convinced Farook's actions were linked to a work-related dispute—which is one line police are looking at—rather than his religious beliefs.
"You can't believe he did that for the sake of Islam," he said.
"He was calm, shy, reserved. I've never seen him disrespect someone.
"He was living the American dream, he was married, he had a daughter and last year he made US$77,000 (RM324,516.5).
"He had everything to be happy."
Muslim officials in San Bernardino held a prayer vigil at a local mosque late yesterday to honour the victims and urged people not to link Islam with the attacks.
"We condemn this senseless and horrific act of violence in the strongest possible terms," said Ahsan Khan, president of the Ahmadiyya Muslim Community chapter in Los Angeles.
"Our community has been in San Bernardino County for nearly three decades and yet have never seen such depravity," he added.
"Our hearts go out to the innocent victims and their families."
The American Civil Liberties Unions also urged against blaming the country's Muslim community for Wednesday's carnage.
"We musn't attribute the actions or characteristics of two individuals to an entire community," said Hector Villagra, the head of the ACLU in California.
"The mourning in San Bernardino is an extension of the grief visited almost daily upon communities as a result of the mass shootings that have already claimed hundreds of lives so far this year.
"Even as San Bernardino was gripped in fear, four people were shot, one fatally, in Savannah, Georgia," he said. — AFP
http://www.themalaymailonline.com/world/article/us-muslim-and-arab-communities-fear-backlash-from-shooting
---------
All US military positions to open to women: Carter
December 04, 2015
WASHINGTON : The US military will open up all its positions - including frontline combat roles - to women, Defence Secretary Ashton Carter announced Thursday in a sweeping move that ends centuries of tradition.
"I am announcing my decision ... to proceed with opening all these remaining occupations and positions to women," Carter told reporters at the Pentagon. "There will be no exceptions." The historic move trumps a Marine Corps recommendation that said mixed-gender combat units were not as effective as men-only groups.
While acknowledging that, on average, physical differences exist between sexes, Carter said there are plenty of women who can meet rigorous physical standards - just as there are some men who cannot. "Our force of the future must continue to benefit from the best people America has to offer," Carter said. "In the 21st century, that requires drawing strength from the broadest possible pool of talent.
This includes women ... We have to take full advantage of every individual who can meet our standards."
President Barack Obama's administration in 2013 asked for all combat positions to be open to women by 2016, including the infantry, artillery, armour and special forces. But Obama gave the Pentagon the opportunity to request exceptions, provided these were justified by operational constraints. The changes will be implemented in 30 days time, Carter said.
http://nation.com.pk/international/04-Dec-2015/all-us-military-positions-to-open-to-women-carter
---------
Juri's father detained for 'hiding info'
4 December 2015
JEDDAH: In a surprising new development, the police have arrested the father of Juri Al-Khalidi, the two-year-old who had been kidnapped and held for over a week by her abductors, for allegedly hiding information.
According to a source quoted by a local newspaper on Thursday, Juri's father had received messages from the kidnapper but had failed to pass them on to the police. The matter is being probed by the Bureau of Investigation and Prosecution.
The source also revealed that Juri's sister is suspected of being involved in the kidnapping because she visited the same apartment where the child was held. The sister had allegedly prepared food for the kidnappers and cut Juri's hair, the source said.
The police had found Juri in an apartment in Riyadh's Ishbiliya district and arrested a Saudi, a Syrian and an Ethiopian maid who had been looking after her.
The maid apparently told the police that she did not know the child had been kidnapped. She had been told by the Saudi national that Juri was his child from a previous marriage.
There had been widespread joy earlier this week when Juri was found by the police, with messages pouring in to the family from relatives, friends and the public.
Juri was kidnapped inside a clinic on Riyadh's busy Khurais Road on Nov. 20, when her father left to buy something from a nearby shop while her mother was being treated inside.
http://www.arabnews.com/saudi-arabia/news/845261
URL: https://newageislam.com/islam-women-feminism/bangladesh-105-women,-children-murdered/d/105507
New Age Islam, Islamic Website, Online Islam, Islamic World News, Womens in Islam, Islamic Feminism, Arab Women, Womens In Arab, Islamphobia in America, Muslim Women in West, Islam Women and Feminism