New Age Islam News Bureau
20 Jul 2020
• Turkish Secret Service Trade Over ISIS Women in Syria
• Lauded as First Malaysian Woman to Be Oxford Don, Dr Masliza Says Actually Second to Dr Phaik
• Delhi Riots: Investigate Allegation Of 'Sexual Violence' Against Police, Minority Commission Says
• Saudi Arabia Was Ranked as The Middle East's Best Country for Women. This Is How People Reacted
• 'Under the Abaya': Why Female Empowerment Is Ushering In A New Era Of Saudi Arabian Fashion
• Women Form 27.5% Of the Labour Market; 391 Saudi Women Given Leadership Training
• Mob of Women Attack Nigerian Footballer in Dubai After He Rejects Massage
• Over 30,000 Turkish Women Filed Domestic Violence Complaints Over App
Compiled by New Age Islam News Bureau
URL: https://www.newageislam.com/islam-women-feminism/ayesha-jannat-mohona-associated-with/d/122420
--------
Ayesha Jannat Mohona Associated with Jamaat-ul-Mujahideen Bangladesh, was in India for 3 Years Before Settling in Bangladesh
19th July 2020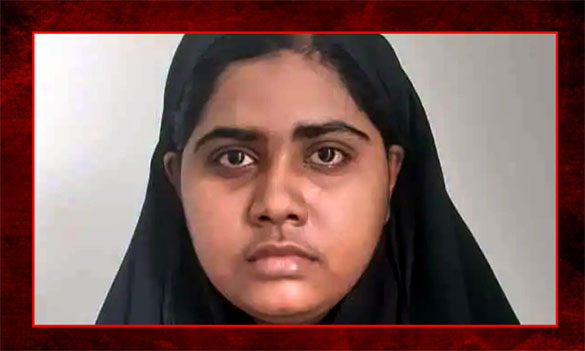 Ayesha Jannat Mohona alias Pragya Debnath (Photo | www.dhakatribune.com)
-----
KOLKATA: Fugitive Ayesha Jannat Mohona spent three years in India and last one year in Bangladesh before she was arrested in Dhaka on Friday on the charges of recruiting youths and raising funds for Jamaat-ul-Mujahideen Bangladesh (JMB), said an official of the central intelligence wing in India.
The 25-year-old woman with Hindu origin from Kolkata's adjoining Hooghly district who changed her religion to Islam joined JMB, an outlawed terror outfit in Bangladesh.
The sleuths of the Subsidiary Intelligence Bureau (SIB), the central intelligence wing, are looking for leads to track Ayesha's footprint in West Bengal and other parts of the country since she had left home four years ago.
"Bangladesh police are interrogating her. We have been told that they would share her activities in India before she settled in Bangladesh with us. Now our prime concern is what Ayesha did for three years in India after leaving home," said a SIB officer.
The daughter of daily wage earner Pradip Debnath, who named her Pragya, left home in September 2016 saying she was going to Kolkata. "She never returned home. On the day she left home, we kept calling my daughter but her cellphone kept ringing. At night, her cell phone was not reachable. In December, she called and told that she changed her religion to Islam. We were shocked. That was the last time I heard my daughter's voice," recounted Pradip.
Ayesha's family members were stunned when they were searching for her photographs to lodge a missing diary on the day she had left home. "She destroyed all her photographs, including those which were clicked during her childhood, and took away all the documents related to her education," said Pradip.
The SIB sleuths came to know Ayesha had changed her religion in 2009 when she was studying in school. "She disclosed it to her family three months after leaving home in 2016. She started visiting Bangladesh from 2016 but started living there from August 19 in 2019 in the garb of a teacher at a religious institute. She first rented house at Keranigaj and then shifted to Fatullah,'' said a SIB officer.
The central agency came to know Ayesha had 13 Facebook accounts using different names."She used to communicate using the messenger call facility of the social web portal. We are waiting for the information that Bangladesh police will share with us," said the officer.
Ayesha's mother Geeta said she never imagined her daughter would become an active member of a terror outfit. "We tried our best to provide her education. I want her to be punished for her actions," the mother said.
https://www.newindianexpress.com/nation/2020/jul/19/bengal-woman-associated-with-terror-group-was-in-india-for-3-years-before-settling-in-bangladesh-2171967.html
--------
Turkish secret service trade over ISIS women in Syria
19 Jul 2020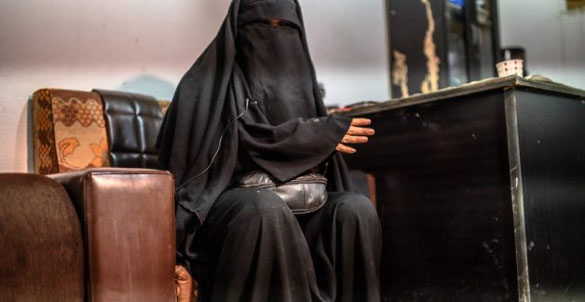 One of the two detained French women who fled the Islamic State's last pocket in Syria speaks to a AFP reporter at al-Hol camp in northeastern Syria on Feb. 17. (Bulent Kilic/AFP/Getty Images)
-----
CAIRO – 19 July 2020: Turkey has openly admitted that its secret service MIT is taking ISIS members out of the Hol Camp in northeast Syria.
A source within the security forces has told ANF News about the background to the abduction of female ISIS members from Hol Camp.
"We learned a while ago that a group within MIT is trying to take ISIS women from Hol and other camps. We have been investigating this and have arrested some middlemen and ISIS women. Our research has shown that this group from MIT has made contact with the relatives of foreign women and is kidnapping these women for a high price and selling them to their families".
The security source also added that, "A large proportion of ISIS members who were not captured by the SDF are in Turkey and in areas occupied by the Turkish state such as al-Bab, Jarablus, Azaz, Afrin, Idlib, Serekaniye and GireSpi in northern Syria. Turkey kidnaps women and takes them to their husbands, which makes them even more useful in the war of the Turkish state."
The SDF arrested Syrian ISIS jihadist and human trafficker Shahab Ahmed al-Abdullatif in June 2018. In his phone, detailed information was found about conversations with ISIS members that MIT wanted to bring from Syria to Turkey.
The phone also contained a list of names of ISIS women who wanted to be liberated from the camps in Hol and Ain Issa.
According to ANF, Al-Abdullatif has confessed that he was contacted by MIT in Urfa and then arranged for the transfer of money to ISIS under the supervision of MIT and, at MIT's request, smuggled mainly foreign ISIS jihadists into Turkey.
Further, al-Abdullatif testified that when he met with MIT agents, he asked them how to smuggle the ISIS members across the border.
https://www.egypttoday.com/Article/1/89834/Turkish-secret-service-trade-over-ISIS-women-in-Syria
--------
Lauded as First Malaysian Woman to Be Oxford Don, Dr Masliza Says Actually Second to Dr Phaik
15 Jul 2020
BY RADZI RAZAK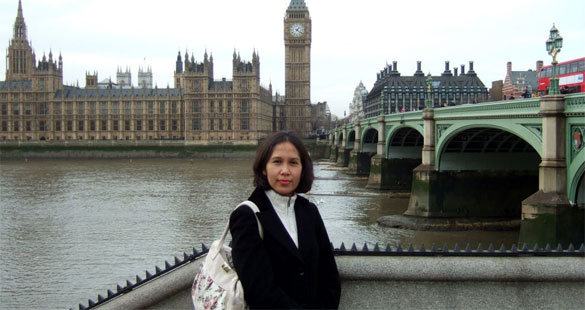 Masliza is currently a member of the Steering Committee of the British Society of Cardiovascular Magnetic Resonance Heart Failure Research Task Force. — Picture via Facebook
-----
KUALA LUMPUR, July 15 — Dr MaslizaMahmod has clarified that she is not, in fact, the first Malaysian woman to be an associate professor at Oxford University.
In a Facebook post on Monday, she clarified that she was preceded by another Malaysian woman who reached the same position at the prestigious British institution four years ago.
"Dear all, it has come to my attention that Dr Phaik Yeong Cheah has been Associate Professor in Bioethics and Engagement since 2016.
"Let us congratulate her on being the first Malaysian woman to achieve this at Oxford University.
"Together as Malaysian women, we both will continue to keep Malaysia on the map. Congratulations to her!" she wrote.
Dr Phaik, 46 is now the head of the Bioethics and Engagement Department at the Mahidol Oxford Tropical Medicine Research Unit in Bangkok. She has been with Oxford since 2005.
She works on ethical issues arising from conducting research and working with vulnerable populations such as children, pregnant women, migrants as well as other disadvantaged and hard-to-reach populations.
On July 11, national news agency Bernama reported Dr Maszliza as the first Malaysian woman to become an associate professor at Oxford University, where she will teach cardiovascular medicine.
This led to a slew on congratulations to her, including one on Sunday from Yang di-PertuanAgong Al-Sultan Abdullah Ri'ayatuddin Al-Mustafa Billah Shah.
According to an Instagram post from the Istana Negara, the Agong had expressed pride at was then thought to be her pioneering feat for Malaysians at Oxford.
Others who also congratulated her included Health director-general Datuk Dr Noor Hisham Abdullah, who on Saturday lauded her brilliance as well as outstanding achievements as a cardiologist.
Women, Family and Community Development Minister Datuk Seri Rina Harun also released a poster congratulating Dr Masliza the same day.
Despite missing out on being the first Malaysian woman to be an associate professor at Oxford, Dr Masliza still has various accolades to her name.
Dr Masliza obtained her PhD in Cardiovascular Medicine from Oxford, in addition to her Master's of Medicine from UniversitiKebangsaan Malaysia, Membership of the Royal Colleges of Physicians from the UK and primary medical degree from the University of Otago, New Zealand.
She was awarded the Young Investigator Fellowship for her work in hypertension at the Malaysian Society of Hypertension in Kuala Lumpur in 2009.
In 2005, her research on newly diagnosed hypertensive won the Young Investigator Award at the Singapore-Malaysia Congress of Medicine.
She is currently a member of the Steering Committee of the British Society of Cardiovascular Magnetic Resonance (BSCMR) Heart Failure Research Task Force.
https://www.malaymail.com/news/malaysia/2020/07/15/lauded-as-first-malaysian-woman-to-be-oxford-don-dr-masliza-says-actually-s/1884645
--------
Delhi Riots: Investigate Allegation Of 'Sexual Violence' Against Police, Minority Commission Says
By Betwa Sharma
20/07/2020
NEW DELHI — The Delhi Minorities Commission, an independent statutory body of the Delhi government, has called for an investigation into an allegation of "sexual violence" against the Delhi Police, raised by a riot survivor, cited in its fact-finding report released last week.
The commission was set up by the Delhi government in 1999 to protect the interest of minorities in the national capital.
The report cites a complaint of a woman from Dayalpur, describing the Delhi Police busting a sit-in protest against the Citizenship Amendment Act (CAA) in Chand Bagh, which alleges, "Police pulled their pants down and pointed their genitals towards the women stating that they wanted 'freedom' and they were there to give them 'freedom' and that this was their 'freedom.'"
The same complaint alleges the Delhi Police dragged a 12-13 year-old girl at the protest.
"While the slogans of 'Azadi' (a cry for freedom from the discriminatory laws and practices) were used by the protesters, the police used the same chants of 'Azadi' to sexually harass women and attack them, including at least one incident of a police officer flashing his genitals in front of women protesters," the report said.
Citing other complaints, testimonies and media reports, the report says that while rioters sexually assaulted Muslim women and attacked them with acid, the Delhi Police did not respond to calls begging them for help.
The report also cites testimony of a woman from Khajuri Khas, who said that some women jumped off an 8 to 10 feet wall to save themselves.
"The testimonies suggest that Muslim women were attacked on the basis of their religious identity; their hijabs and burqas were pulled off," it said.
The nine-member fact finding committee recommends establishing "the full extent of the complicity and abdication of duty by the Delhi Police" in the the violence, and "engaging in direct acts of violence including sexual violence."
It also recommends establishing a team of 5-10 trial lawyers, who, in collaboration with the Delhi State Legal Services, could assist women file complaints of sexual violence against private individuals and public officials and help them get effective legal representation.
DMC report
The Delhi Minorities Commission's report, released five months after more than 50 people were killed in the riots in northeast Delhi, said that the violence "was seemingly planned and directed to teach a lesson to a certain community which dared to protest against a discriminatory law."
A foreword written by M.R. Shamshad, a Supreme Court advocate and the chairperson of the fact finding team, said that a "biased" and "partisan" Delhi Police was purposefully pinning the riots on the anti-CAA protesters and misdirecting the investigation to support this narrative.
The report questions why the Delhi Police, which reports to Home Minister Amit Shah, is not investigating the Bharatiya Janata Party leader Kapil Mishra who was captured on video making an inflammatory speech in northeast Delhi a few hours before the violence started on the night of 23 February.
The Delhi Police in June said that it was carrying out an impartial investigation based on forensic evidence, and had arrested around 620 Hindus and 683 Muslims, but it is yet to explain why it has neither registered an FIR against Mishra — despite a Delhi High Court directive to do so — nor investigated police personnel whose complicity in some of the violence has been witnessed and captured on video.
Furthermore, in the chargesheets it has filed, the Delhi Police has laid out a narrative linking the riots to the anti-CAA protests. One FIR, FIR 59, which has come to be known as the "conspiracy FIR," has invoked India's anti-terrorism law against anti-CAA protestors who the police accuse of masterminding the riots.
The Narendra Modi government's CAA, its critics say, alters the secular nature of the Indian constitution by making religion the basis for granting citizenship to asylum seekers.
Reacting to the DMC report, Public Relations Officer Anil Mehta said the Delhi Police was carrying out a professional investigation, and over 400 of the 752 FIRs lodged were based on complaints of the minority community.
There have been at least ten other fact finding report on the riots in February, produced by the lawyers, doctors, human rights activists, and one by a group of "intellectual and academicians" who pinned the riots on the "Urban Naxal Jihadi network" and submitted it to Home Minister Amit Shah.
The Delhi Minority Commission's report is the only one produced by a quasi judicial body possessing some powers of a civil court.
On Saturday, The Tribune reported that the DMC's chairman Zafrul Islam Khan had submitted its report to the Delhi Government. Citing sources, the Chandigarh-based newspaper reported that Chief Minister Arvind Kejriwal, "may consider some of the recommendations of the committee."
Khan, who was appointed by the AamAadmi Party government in 2017, was booked for sedition and promoting enmity over a social media post thanking Kuwait for sticking up for Indian Muslims, posted on 28 April. The 72-year-old man later apologised for it. The Delhi High Court has granted him protection against arrest. Last week, two days before the report was released on Thursday, the Delhi Police issued a notice asking him to join the investigation.
Report says pogrom
In his forward, Shamshad, chairperson of the fact finding committee, says the Delhi Police has changed the narrative to communal violence on both sides, but what actually happened in the last week February was a pogrom.
A pogrom refers to the organised killing of a group of people because of their race or religion.
"This is a serious issue of changing public perception by attributing the riots to CAA protestors in general and Muslims in particular. This reflects injustice and partisan bias in the system which is neither good for a democratic system nor for our nation as whole," he wrote.
The widely cited death toll, including by the Delhi Police in its chargesheets, is 53. In April, HuffPost India reported that the Delhi Police had informed the Home Ministry of 52 deaths. This fact-finding report names 55 dead people.
In March, of the 52 names of the deceased published by Polis Project, 39 or 75% are Muslim. In the list compiled by the Delhi Minorities Commission, at least 65% are Muslim.
This fact-finding report identifies 17 religious places, including 11 mosques, four madrassas, one shrine and one cemetery, which were attacked during the riots. The Delhi Waqf Board says 19 mosques were damaged. A Right To Information reply from the Delhi Police, published by the Quint, says eleven places of worship including eight mosques, two shrines and one madrassa, were damaged. This report says the fact-finding team visited seven Hindu temples in Muslim dominated localities and found them untouched. The Delhi Police's RTI reply said two temples were damaged.
The fact finding report concluded that "the violence followed an organised and systematic pattern" against Muslims and their properties, and the "police were also complicit and abetted the attack."
https://www.huffingtonpost.in/entry/delhi-riots-police-sexual-violence-allegation-minorities-commission-fact-finding-report_in_5f14f4b8c5b6cec246c45ad6
--------
Saudi Arabia was ranked as the Middle East's best country for women. This is how people reacted
By Nadda Osman
30 June 2020
Saudi Arabia has been ranked as the Middle East's best country for women, coming at 89th position globally, in a report released by a New York-based online business magazine.
The article by CEO World, which has been widely shared, has drawn a range of reactions, many of which express surprise at the ranking.
The report states that various factors are considered in the ranking, such as gender equality, the percentage of legislative seats held by women, sense of security, income equality, human rights, women's empowerment, inclusion in society, education and paid work.
The magazine ranks Sweden as the best country in the world for women and the Central African Republic as the worst, coming in at 156th place, based on a survey of 256,700 women around the world.
Oman was ranked as the second-best country in the Middle East for women, coming in at 91st position globally.
Many social media users have used the article to shed light on the number of female human rights activists who have been detained in the kingdom in recent years.
Many prominent female activists remain behind bars in Saudi Arabia, including Loujain al-Hathloul, Aziza al-Yousef, Eman al-Nafjan, Nouf Abdelaziz, Mayaa al-Zahrani, Hatoon al-Fassi, Samar Badawi, Nassema al-Sadah, and Amal al-Harbi.
The report has left social media users guessing whether the ranking was a joke, with many people responding to the article with sarcastic comments.
Saudi Arabia has come under considerable scrutiny from human rights organisations in recent years, particularly following the killing of the Saudi journalist Jamal Khashoggi in 2018 and the Saudi-led coalition at war in Yemen, which has been accused of carrying out unlawful air strikes and blockades.
Saudi Arabia recognised the right of women to drive in 2017, finally issuing licences to women in 2018, making it the last country in the world to do so.
However, the move came amidst an intense crackdown on activists who campaigned for the change.
Earlier this year, a Black Saudi female artist faced prosecution after posting a video of herself rapping about being from Mecca, which authorities claimed was "offensive" to the customs and traditions of the holy city.
The incident has caused many to question the Saudi government's tolerance of women expressing themselves in the kingdom.
Human Rights Watch has previously called out Saudi Arabia's treatment of women in the kingdom, citing the discriminatory male guardianship system which remains in place, despite reforms made in 2019 amid calls to abolish it altogether.
Under this system, adult women must obtain permission from a male guardian to marry, access healthcare, work or be discharged from prison. The reforms made it easier for women to obtain passports for travel without permission.
In recent years, Crown Prince Mohammed bin Salman has attempted to implement a number of social reforms in Saudi Arabia, including creating an entertainment industry in the conservative kingdom.
This has included inviting globally renowned artists like Mariah Carey and Nicki Minaj to perform there - a first for the kingdom. Minaj, however, pulled out citing her support for the rights of women and the LGBT community.
https://www.middleeasteye.net/news/saudi-arabia-women-best-country-middle-east-ranking-reactions
--------
'Under the Abaya': Why female empowerment is ushering in a new era of Saudi Arabian fashion
Hafsa Lodi
June 30, 2020
Typical #Saudigirlproblems of the past included getting your abaya caught in the wheels of a chair or stuck in the door of the car, according to Marriam Mossalli, founder of luxury communications consultancy, Niche Arabia. But the roles of women are evolving in the kingdom, making room for a more empowered female population and with it, more practical, versatile wardrobes that are still every bit stylish.
When it comes to women's clothing in Saudi Arabia, Mossalli is something of an expert. Two years ago, she published the first edition of Under the Abaya: Street Style from Saudi Arabia, a collection of images displaying the sartorial styles of women in the kingdom.
The second volume of the book was released last week, and while fashion trends have not witnessed any dramatic changes since 2018, domestic policies – specifically those relating to females – have undergone some progressive reforms, which have influenced how Saudi Arabian women use fashion to express their identities.
The kingdom has announced a number of initiatives to encourage women to enter the workforce as part of its Vision 2030 goals – most notably, allowing them to obtain driving licences. This landmark ruling inspired the book's release date – volume two of Under The Abaya launched on June 24, exactly two years after the historic decision to lift the ban on female drivers.
Many of the photographs in the new edition aptly feature some trailblazing women in the driver's seats of their cars. Popular niqab-wearing influencer Amy Roko, who also starred in a Benefit cosmetics campaign earlier this year, is pictured in the new book, along with race car drivers Reema Juffali and Aseel Al Hamad, and motorbike racer Dania Akeel.
In total, more than 300 Saudi women appear on the 330 pages of Under the Abaya, in a variety of outfits that include everything from on-trend mum jeans and denim jackets to sleek sportswear and a variety of abayas.
Mossalli tells The National that the kingdom's reforms have been instrumental in influencing new fashion requirements among the country's women.
"It has definitely encouraged a more versatile lifestyle, and what I've noticed is that it has reflected in their wardrobe choices," she says. "In the past we used to have these very decadent, heavy pieces of abayas as our outerwear because that was reflective of our lifestyle. We were going to dinners, we were sitting down with our friends and women who lunch and all of that, but with the entry of women in the workforce, we are seeing clothing that is a little more work-friendly."
With women taking on more active roles, ornately decorated abayas with superfluous fabrics are no longer in vogue. "We went from having heavy abayas not suitable for work to these very easy, shorter abayas that do not get caught in the wheels of your office chair, or your car door, because now we are driving," says Mossalli.
"Now, fashion is not just for show, it is something that these girls can live in and be active in," she notes.
While it was also announced in 2018 that abayas would no longer be legally enforced, Mossalli explains that women in the kingdom – particularly millennials – are not parting with the traditional garment just yet.
"Our youth are very much like the Japanese back in the '90s, where you saw this influx of youth culture getting back in touch with their cultural roots, and we saw that in their fashion design as well and in the things they were creating, and the same could be said for Saudi Arabia.
"We are very proud of and conscious about our culture and heritage, and it's important for us to show that – the abaya is one way to do that. What we are seeing is [the abaya] just kind of evolve," she says, referencing the shorter lengths, tailored silhouettes and range of colours now available among designers in the Gulf.
With dress code reforms having paved the way for more freedom of expression when it comes to style in the public sphere, it's an exciting time for Saudi fashion, and Mossalli sees potential for Under the Abaya to become a more long-term project. "I definitely see this book becoming an ongoing thing, who knows, maybe we can make it a foundation one day, that's my dream … but basically, as long as we have the need for women empowerment, and that is not going to end soon, it's an ongoing journey," she says.
The book's editor says the Under The Abaya project is a non-profit one, and that all of the money from its sale will go towards providing higher education for underprivileged Saudi women.
"All of this is to raise money for scholarships," says Mossalli, "and with Covid and all of these things that have happened to our economy, it is more important now than ever."
https://www.thenational.ae/arts-culture/books/under-the-abaya-why-female-empowerment-is-ushering-in-a-new-era-of-saudi-arabian-fashion-1.1041177
--------
Women Form 27.5% Of the Labour Market; 391 Saudi Women Given Leadership Training
July 10, 2020
RIYADH — The Ministry of Human Resources and Social Development has made big strides in their Saudization drive and is continuing to localize several sectors and raise the percentage of participation of Saudi men and women in the private sector and the labor market, Saudi Press Agency (SPA) said Thursday.
Meanwhile, the ministry has narrowed the gap between the workforce of both sexes in the labor market. In this regard, the ministry revealed a high indicator of women's share in the labor market from the workforce, for Q1 2020.
The target in this quarter was 24 percent, while the index for increasing women's economic participation in the labor market achieved an increase to reach 27.5 percent.
This is with the objective of achieving the goals of the National Transformation Program 2020 (NTP 2020) and the Kingdom's Vision 2030, which emphasize the status and role of the Saudi workforce — both men and women — in raising the Gross Domestic Product (GDP).
The objective also calls for contributing to further enhancing the Saudi economy and plans for comprehensive and sustainable development, in addition to attaching great importance to empowering women to work and take up leadership posts and reduce unemployment among them.
Among the positive indicators achieved by the Agency's goals is the decrease in unemployment rates during this quarter to the lowest levels since the second half of 2016.
Another is the rise in Saudization indicators in general, whether regional localization that includes a number of sectors and commercial activities according to the nature of each region, or general Saudization that includes commercial activities, public sectors, and specific and specialized occupations.
This is in addition to the clear impact of government agreements and partnerships with the private sector that the ministry worked on during the previous two years, 2018 and 2019.
This contributed to reducing the unemployment rate, from its peak of 12.9 percent in 2018 and drop to 11.8 percent during Q1 of 2020, in addition to the noticeable increase in employment and Saudization rates.
One of the goals of the Ministry of Human Resources and Social Development, on which the ministry was based, is to empower women and decrease unemployment.
In this regard, the ministry revealed that it exceeded some indicators in its goals in terms of achievement, as the index of increasing women's economic participation in the labor market achieved 25.9 percent, as mentioned in the Q1 2020 report.
The target exceeded the required percentage for this year, as the target for this indicator was 25 percent for the year 2020. Meanwhile, the ministry narrowed the gap between the workforce of both sexes in the labor market.
In this regard, the ministry revealed a high indicator for women's share in the labor market for Q1 2020, where the target was 24 percent, while the index achieved an increase to reach 27.5 percent.
This reflects the success of the Saudization and empowerment plans and the high awareness on the importance of women's participation in the labor market and the role that empowerment plays in economic indicators, in addition to reducing unemployment rates among them.
With regard to the Leadership Training and Mentoring Initiative through qualification and training for women, the Ministry introduced the initiative, and trained 391 Saudi female trainees working in the private and government sectors, via specialized training and mentoring programs, aimed at improving leadership skills
This leads to empowering women to take up leadership positions in the upper and middle levels of management.
This initiative has had many positive effects, like improving leadership skills to match the job requirements for Saudi women managers and executives, and increasing confidence in the ability of women to manage and lead the work teams and their departments.
https://saudigazette.com.sa/article/595328
--------
Mob of women attack Nigerian footballer in Dubai after he rejects massage
July 19, 2020
Ali Al Shouk
Dubai: A mob of women attacked a Nigerian footballer in a Dubai street and bit his arm before stealing his wallet after he rejected the offer of a massage from one of them, a court heard on Sunday.
The 26-year-old victim was walking to his car in Naif at around 7pm in February of this year when a woman from Uganda stopped him and offered him a massage as well as sexual services.
When the victim rejected these advances a group of women attacked him.
"I told her I did't want to have massage and she was angry and pushed me," said the victim in court records. "I was surprised when a group of about seven to 10 women attacked me.
"One snatched my Dh2,500 golden necklace and another bit me," the victim added.
The women stole Dh3,715 from his wallet and also took his expensive watch.
"I was afraid and escaped, but returned with a friend and caught the defendant. I took her to Naif Police station, reported the incident and went to Dubai hospital to get a medical report," the Nigerian victim added.
He claimed the road was busy with people and that he suffered a cut in his left arm due to the bite.
Dubai Police arrested the woman but the others are still at large.
Dubai Public Prosecution charged a 33-year-old woman with robbery, encouraging others to commit sin and practicing prostitution.
The next hearing is scheduled for August 16, until then the defendant remains in custody.
https://gulfnews.com/uae/crime/mob-of-women-attack-nigerian-footballer-in-dubai-after-he-rejects-massage-1.72679011
--------
Over 30,000 Turkish Women Filed Domestic Violence Complaints Over App
July 20 2020
Some 30,601 women have filed complaints for domestic violence from early June 2020 via a mobile application made specifically for this, according to Turkey's interior minister, daily Milliyet reported.
Responding to a parliamentary question by main opposition Republican People's Party (CHP) Istanbul deputy Gamze Akkuşİlgezdi, Interior Minister SüleymanSoylu said that some 453,012 people have downloaded the Women Immediate Support (KADES) application since July 2.
Soylu said that some 30,601 women filed complaints over the application.
The application went into effect on March 24, 2018 and have been in use for the past two years.
The minister said that with the application, women who have been subjected to violence can share their location via their mobile phones with "one button" in emergency situations.
As a response to Soylu, the CHP deputy said that 38 women, on a daily average, informed authorities of violence they have been subjected to with a mobile app called the "Panic Button."
İlgezdi also pointed out that the women who called for help over the applications were those who had the necessary means, such as owning a smartphone.
"Meaning, the data not unveiled are much higher and reveal a more poignant issue," she said.
https://www.hurriyetdailynews.com/over-30-000-women-filed-domestic-violence-complaints-over-app-minister-156710
--------
URL: https://www.newageislam.com/islam-women-feminism/ayesha-jannat-mohona-associated-with/d/122420
New Age Islam, Islam Online, Islamic Website, African Muslim News, Arab World News, South Asia News, Indian Muslim News, World Muslim News, Women in Islam, Islamic Feminism, Arab Women, Women In Arab, Islamophobia in America, Muslim Women in West, Islam Women and Feminism