Age Islam News Bureau
18 May 2017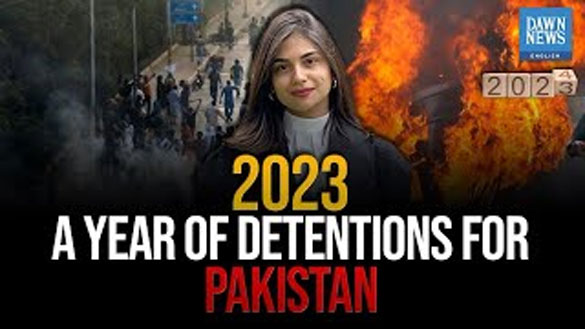 Extremist organisations are brainwashing educated women in posh and middle class neighbourhoods in Karachi
------
• 'Extremist Outfits Radicalising Educated Women in Karachi'
• SC: Will Women's Nod Be Taken for Right to Talaq?
• Women Deprived Of Right to Vote in By-Elections in KP
• "Women's Voices in the Mediterranean and Africa" Speak Up Against Religious Extremism
• A Call to Muslim Boys and Men to Fight Violence against Women
• Women Students in US Project Bright Image Of Kingdom
Compiled by New Age Islam News Bureau
URL: https://www.newageislam.com/islam-women-feminism/attorney-general-india-terms-muslim/d/111195
--------
Attorney General of India Terms Muslim Women 'A Minority Within Minority'
May 17, 2017
New Delhi: Attorney General Mukul Rohatgi, rebutting All India Muslim Personal Law Board (AIMPLB) Counsel Kapil Sibal's argument of 'majority cannot make laws for the minority', on Wednesday said that triple Talaq was an "intra-minority issue where the men formed the class of 'haves' and women were the 'have-nots'" and stated that courts were not the place to discuss religious texts.
"The prism from which you are looking at this issue is not majority versus the minority. This is an intra-minority case where women of the minority have become a minority themselves due to the dominance of the men. A question of legislation does not arise as SC has previously intervened in areas where there were no legislations. Here, men have been the bread earners and the ones running the family, whereas the women have been the suppressed ones. It is a tussle between the haves and have-nots within the minority," said the Attorney General.
"I have already proposed to the court of law on what I had been instructed (by the government) on whether we can bring in a law if all forms of Talaq are abolished. But look at the Vishaka judgment, where the court itself delved into the area and issued guidelines which had formed the basis of a law at a later date," said Rohatgi.
Rohatgi, however, dismissed the notion that courts should be a place to discuss religion. "I have been seeing that the court has been deliberating various religious texts, but this is my humble submission that court is not the forum to debate religious texts but only the constitution," said the counsel for the Union of India.
"A secular constitution has to rise above all this. It has to then say that rights will be protected, but if it is contrary to the Constitution, then it will be vague. Hence Section 2 of the Shariat Application Act of 1937 needs to be tested under Article 25," said Rohatgi.
The court was not impressed with Rohatgi's argument that if "Sati, untouchability, female infanticide and child marriage were done away with despite being ancient practices, why not the practice of instant Talaq?"
"Which among these had been struck down by the court of law? None. It was all done away with by the way of legislations by the parliament," said CJI Khehar.
The Attorney General questioned Sibal's line of argument that the practice of Triple Talaq should not be abolished just because it's "1400 years old". "Women have been deprived for the last 1400 years. This (SC) court has stated that what is not essential to religion shall not be safeguarded under Article 25 of the Constitution. Now these women have been subjected to this practice for so many years and now you come and say that it can be done away with as a clause in the Nikahnama? We need to check what is essential… When AIMPLB themselves are saying that the practice is sinful, undesirable, then how can it be essential to the religion," said Mukul Rohatgi.
http://www.news18.com/news/india/attorney-general-rohatgi-terms-muslim-women-a-minority-within-minority-1404291.html
--------
'Extremist outfits radicalising educated women in Karachi'
May 18, 2017
Extremist organisations are brainwashing educated women in posh and middle-class neighbourhoods in Karachi, a high-ranking security source disclosed on Tuesday.
After losing ground and manpower across Pakistan, especially in the tribal region of the country, violent organisations are using women to achieve their goals in settled areas.
The Zarb-e-Azb operation has dismantled the terrorist network and safe havens in the Federally Administered Tribal Areas, and the situation has compelled these elements to invent new means, including social media, of running their affairs.
Like global terror outfits, Pakistani militant organisations are hunting human resource by using social media – a relatively new method in the country. However, they are not solely dependent on technology; they are also using ground resources to attain their objectives.
Due to fear of a crackdown by law enforcement agencies, extremist organisations are recruiting female family members of militants. The recent arrest of Noreen Leghari was a perfect example of this new adaptation; she was a young educated girl and was brainwashed through the internet.
Networks of highly radicalised women operating in various parts of the country exist. The News learnt. Some important developments have been noticed about the radicalisation of women in Karachi.
It was unearthed during the course of a recent investigation that in the name of Dars (Islamic teachings), a network organises sessions in posh localities of the metropolis where educated women from upper and middle classes are brainwashed into turning radicalised.
The process is kept slow and subtle so that the potential target does not realise where she is heading. After some time, the woman becomes so brainwashed that she starts funnelling the network's thoughts into the minds of their family members, especially males.
A high-level security source said: "These sessions in Karachi are organised at secret places of the middle class and upper middle-class localities. The network in the metropolis is being run by the wife of one of the most wanted terrorists. The lady is accompanied by female members of other militants."
In February this year, the Counter Terrorism Department (CTD) of Sindh prepared a report titled "Pakistan as a fertile growth area for the Daesh". The report says: "Despite the support for the Daesh among tribal leaders, the group has garnered more support among the general population in Pakistan's settled areas. Daesh recruitment appears to be high in Pakistan's well-off Punjab province as well as in Karachi."
The report further says that "the focus now is on tribal areas as a likely theatre for Daesh expansion, but the real threat may come from Daesh luring individuals to its ideology in urban areas".
Another security source revealed, "There are reports that the wife of a convicted prisoner is missing. The whereabouts of the woman is not yet clear, but some evidence suggests she has joined Daesh." The death sentence has been awarded to the woman's husband for his direct involvement in a major terrorist incident in Karachi.
The security source told The News that it was quite difficult to apprehend such radicalised women because they were usually housewives and responsible for various affairs, including raising their kids. Detaining them with their children made it difficult to interrogate them, a problem experienced in the past said the source.
"The practice of inspiring women to motivate and encourage the men of their household to take part in warfare is a very old phenomenon. But if the same tactics are used here for the purposes of terrorism and militancy in urban centres of Pakistan, it would have disastrous effects, with one clear outcome being generating funds for extremist and militant outfits," said civil society activist Jibran Nasir.
https://www.geo.tv/latest/142285-Extremist-outfits-radicalising-educated-women-in-Karachi
--------
SC: Will Women's Nod Be Taken for Right to Talaq?
May 18, 2017
NEW DELHI: The Supreme Court asked the All-India Muslim Personal Law Board (AIMPLB) on Wednesday whether the body could ask qazis to ascertain from every woman prior to preparing the Nikahnama whether she would give consent to her husband having the right to instant divorce through triple Talaq.
The apex court took note of the Muslim personal law board's written submission on Tuesday that women had the right to insist against the use of triple Talaq in the Nikahnama.
A bench of Chief Justice JS Khehar and Justices Kurian Joseph, R F Nariman, U U Lalit and Abdul Nazeer asked its counsel Kapil Sibal: "Can AIMPLB tell Quazis to advise every woman to put her considered and uninfluenced decision on use of triple Talaq by her would-be husband? Can AIMPLB pass a resolution to this effect and ask Quazis to incorporate her decision in the Nikahnama?" Sibal said he would get back with AIMPLB's response.
"Triple Talaq is practised by a minuscule number in the Muslim community. The issue we are discussing is a dying practice. But, if a secular Supreme Court takes it up suo motu and the government stands up to say all personal law practices needed to be adjudicated by the court, then the community, despite gradually giving up such practices, would take a rigid stand to protect its customs and beliefs. It is not a question of right or wrong. There are a mosaic of divergent views. What we say is court is not the forum to take a decision." Sibal said: "The Muslim community's faith of 67 years in the court is fundamental. It is this faith which makes the country vibrant. With that faith we have come to this court. We see a golden eagle flying high in the sky. She sees small nests. It is the comfort of these nests that is essential to the survival of small birds. Minorities lie within the comfort of these nests. Let them not be threatened by the golden eagle," Sibal said, indirectly pitching it as a majoritarian government's attempts to intrude into personal law practices.
Attorney general Mukul Rohatgi put forth a strong rejoinder refuting AIMPLB's religion-driven arguments to stress on the touchstone of constitutional morality — gender justice and equality for Muslim women. Rohatgi said: "The issue should not be seen from the prism of majority vs minority. It is not so. It is an intra-minority issue in which there is a tussle between women and men for right to equality and gender justice in marriage. This is a tussle between haves and have-nots where men being more educated, more powerful, and having more source of income are depriving women [of] their rights."
The arguments are likely to conclude on Thursday.
http://timesofindia.indiatimes.com/india/sc-will-womens-nod-be-taken-for-right-to-Talaq/articleshow/58724746.cms
--------
Women deprived of right to vote in by-elections in KP
UMAR BACHA
May 18, 2017
Women residents of two villages in Khyber Pakhtunkhwa's Shangla district were deprived of their right to vote in by-elections on Wednesday.
By-elections had been held in KP on Wednesday to fill 43 vacant seats in 40 village/neighbourhood councils in 14 districts across the province. The seats had fallen vacant after elected councillors moved to government jobs.
Sources informed DawnNews that local notables and the candidates for two village councils, Koz Kana and Sangrai, had unanimously agreed that women would not be allowed to cast their votes.
No women turned up to vote at the 14 polling stations in the two villages, DawnNews learnt.
When contacted, District Election Officer (DEO) Sardar Said ur Rehman confirmed that the ban was imposed by locals "according to their culture".
He claimed that the ban was imposed despite efforts by the Election Commission of Pakistan to create awareness among locals regarding women's rights.
"Unfortunately, [the locals] were not willing," Rehman added.
The DEO said 35 people, including woman, were deployed as staff at polling stations on Wednesday. 60 police personnel were also deployed at each station for security purposes.
Rehman said five candidates had contested the by-elections: Gul Kamal, Liaqat Ali and Anwar Zada contested for the Koz Kana village council, whereas Muhammad Room and Fazal Qadar contested for the election in Sangrai.
When asked about the restriction on female voters, one of the candidates contesting the by-election said that women were prohibited to vote according to an "old tradition."
He also expressed reservations about an ECP plan to combine male and female polling stations.
Total registered voters in Koz Kana numbered 6,643. Among them, 3,652 were male and 2,991 female.
Similarly, 1,507 voters are registered in Sangrai, of which 862 were male and 705 were female.
Voting at men's polling stations was conducted smoothly and would end at 5pm Wednesday.
https://www.dawn.com/news/1333713/women-deprived-of-right-to-vote-in-by-elections-in-kp
--------
"Women's Voices in the Mediterranean and Africa" Speak Up Against Religious Extremism
Chaima LahsiniBy Chaima Lahsini
May 17, 2017
Attended by academics, activists and political actors from more than 4 countries, the forum was devoted to Mediterranean women who chose to resist to extremism. It highlighted debates on women's rights in the Mediterranean and Africa, Islamic feminism and the ongoing fight against radicalism.
Organized by the ISIS Center for Women and Development and Konrad Adenauer Foundation, the 8th edition of the "Mediterranean Women's Forum" chose "Women's Voices in the Mediterranean and Africa: Movements, Feminisms, and Resistance to Extremisms" as the title for this year's edition.
The discussions focused on topics related to the new conceptual forms of women's rights in the Mediterranean and Africa, Islamic feminism and resistance, and the exploration of theoretical and methodological tools.
"The main objective of the Forum is to combat radicalization and extremism among young people, strengthen peace initiatives, protect women's rights and strengthen their integration in the Mediterranean region and in Africa," Chair of the forum, Sadiqi Fatima, said.
From Daesh to Boko Haram, participants explained that anti-women ideologies are spreading in Mediterranean and African societies, a scourge that necessitates joint action. Solutions offered included research and collaboration between actors in these two regions to counter attacks on women's rights.
Most speakers at the meeting agreed that religious fundamentalism is spreading rapidly in Africa and the Mediterranean, both bastions of fundamentalist groups that invade both the MENA and African countries. Through an intersectional feminist discourse, these rising voices are denouncing biases, asking for justice, reclaiming rights in public spaces, and reconciling older with newer generations of feminists in the Mediterranean and Africa.
The Forum was a multidisciplinary rendezvous seeking to develop innovative and insightful ways of unpacking and accounting for these resistances.
During her speech, Assia Bensalah Alaoui, ambassador-at-large for King Mohammed VI, took stock of the multidimensional strategy launched by Morocco to combat all forms of extremism and terrorism. She explained that sensitizing women and strengthening their rights and involvement in development are essential conditions for the prevention of radicalization.
Meanwhile, Moha Ennaji, a civil society activist and professor at the FSJES in Fez, gave an update on the marginalization of women in history, saying that "regional stories of resistance are progressing without the women's share being totally obscured, but it is not really the subject of study either."
The female fight against extremism has been, and still is, a long and arduous one. As the first victims of racialized discourses, whether in the Mediterranean or Africa, they are still facing the same horrors. And for the forum's chair, resistance in no longer a sustainable solution; bold action is.
"Resistance alone is no longer enough," Sadiqi declared, stressing that "women need to get out of the 'victimization' state and dire polemics to bold action in all fields. They must engage in concrete projects supporting the drive towards democracy and modernity."
For Sadiqi, these projects must "improve youth's – girls' and boys' – employability for real dignity- better involvement in inclusive, political, socio-economic development and civil society activism for greater social cohesion- intercultural and interfaith dialogue projects, the development of legal literacy, etc."
From fighting radicalization and extremism, building and strengthening peace initiatives and protecting women's rights, to enhancing women's empowerment, this event helped uncover the gruesome reality of Mediterranean and African women.
Organized in partnership with Sidi Mohamed Ben Abdellah University and Penn State University (USA), it also raised numerous prickly questions regarding the role of religion in the oppression and reinforcement of violence against women in the region.
https://www.moroccoworldnews.com/2017/05/216816/womens-voices-mediterranean-africa-boko-haram-religious-extremism/
--------
A Call To Muslim Boys And Men To Fight Violence Against Women
BY STEVEN ZHOU
MAY 17, 2017
The Canadian Council of Muslim Women (CCMW), a prominent Canadian NGO that advocates for the rights and empowerment of Muslim women, has issued a call to Muslim men and youth to step up and take a lead in their community's fight against domestic violence.
The "urgent appeal" open letter released last month is part of CCMW's multi-year Engaging Men and Boys to End Violence in the Family campaign. It follows an earlier initiative involving countrywide workshops that aimed to raise awareness and find possible solutions to the challenge of violence against women.
A number of imams and other Muslim male leaders took part in workshops, but not enough men from within communities stepped up to participate, says Sahar Zaidi, projects coordinator for CCMW.
"The feedback we got from the women we worked with was generally positive," says Zaidi. "But ultimately it just doesn't help address a lot of the issues if we're still dealing with only half the population." Hence the call for more men and youth to get involved.
The current campaign includes a toolkit to address issues of domestic violence and training by CCMW representatives who travelled to cities across Canada.
As part of the toolkit, CCMW approached two Islamic scholars to write a research paper that reinforces the campaign's objectives to fight domestic violence and promote gender equity from a Muslim perspective.
"It's important that we situate this issue within a broader context whenever we talk about it," says Ayesha Chaudhry, associate professor of Islamic studies and gender studies at UBC and co-author of the paper. "Domestic violence isn't just a Muslim problem."
Chaudhry says the dominant historical trend to interpret Muslim scripture from a male perspective needs to be challenged in order to bring out the more gender-egalitarian message she perceives as inherent in Islam.
Her co-author, Rumee Ahmed, associate professor of Islamic law at UBC, concurs with that approach.
"Our argument is that the Qu'ran and the Prophet were trying to give men and boys a new way to think about what it means to be a man.
"By addressing the call to men and boys, CCMW is saying that those with power and those who benefit from this system of gender inequality should be the first to challenge it and find a solution," Ahmed says.
CCMW hopes its call will attract more male leaders in the Muslim community and encourage them to facilitate local workshops to involve young men.
"When you're talking about gender roles and consent culture," Zaidi says, "sometimes it's much easier to talk to someone of your own gender than to have a woman standing there telling you about something."
She hopes more male leaders will encourage young Muslim men to regard themselves as potential allies in the fight against domestic violence.
https://nowtoronto.com/news/a-call-to-muslim-boys-and-men-to-fight-violence-against-wome/
--------
Women students in US project bright image of Kingdom
May 18, 2017
By AbdulRahman Bawazir
WASHINGTON — More than 88,000 Saudi male and female students currently study in the US under the Scholarship Program of the Custodian of the Two Holy Mosques, according to the Saudi cultural attaché in Washington.
In an exclusive interview to Okaz/Saudi Gazette, Mohammed Al-Issa said about 36 percent of the students are women.
"There were about 7,000 Saudi students in the US in 2007 but the number steadily increased until it peaked in 2014 with 120,000," he explained.
Al-Issa, who has spent about 10 years as the Saudi cultural attaché in the US, said about 850 Saudi students study in the top 10 American universities including Harvard, MIT, Stanford, Princeton, Columbia, Brown and Cornell.
"We have more than 360 student clubs in the US, about 17 percent of which are chaired by female students," he said.
Asked about the students who deliberately undermine their country and its leadership, Al-Issa said such cases are a very few in number and does not need to be counted.
"The students who abuse their role are extremely few considering the large number of the Saudi students who are committed, honest, serious and patriotic," he said.
Al-Issa cited the case of the son and brothers Nimir Al-Nimir, who was convicted and executed for inciting sedition. He said they studied abroad under the scholarship program, received all their rights and were nicely treated and respected, but even then they did not shy away from harming their country.
"They have received their entire rights and more. They were never harassed or questioned yet they turned out be ungrateful," he said.
The attaché warned that the scholarship of any student who was found to be undermining the country's interests would be stopped immediately.
"The homeland is a red line. Any student who dares to undermine it will be held accountable and will be reported to the concerned authorities in the Kingdom to take action against them," he said.
Al-Issa described the Saudi women students as honest, committed and straightforward and said they were able to change the stereotype about the Kingdom in American society.
"We have a number of brilliant Saudi women doctors working in renowned medical centers, engineers and pharmacists who are projecting a bright image of their country," he said.
He revealed that there are more than five voluntary organizations working under the umbrella of the cultural attaché to display the beautiful image of Saudi Arabia in the US. "They are answering questions about the Kingdom even from Saudi citizens themselves," he added.
Al-Issa said the attaché helps Saudi students get government and private sector jobs in the US in order to gain more experience, which they may use when they return to their country.
"We have helped more than 6,000 students obtain employment in the US," he said.
According to Al-Issa, intermarriage between Saudis and the Americans is rare and has not been a phenomenon. "I often tell the male students that if they marry a foreigner, who will marry our women in Saudi Arabia," he said.
http://saudigazette.com.sa/saudi-arabia/women-students-us-project-bright-image-kingdom/
--------
URL: https://www.newageislam.com/islam-women-feminism/attorney-general-india-terms-muslim/d/111195
New Age Islam, Islam Online, Islamic Website, African Muslim News, Arab World News, South Asia News, Indian Muslim News, World Muslim News, Women in Islam, Islamic Feminism, Arab Women, Women In Arab