New Age Islam News Bureau
30 August 2020
• Egypt's All-Blind Women's Orchestra Set to Return to Stage
• Social Worker Helps Saudi Women Athletes Find A League of Their Own
• Ban on Teachers Who Are Wearing Headscarves Is Unconstitutional: Germany Labour Court
• Italian Nun's Mission to Empower Rural Bangladeshi Women
• Stanford Scholars Report French Headscarf Ban Adversely Impacts Muslim Girls
• Dubai Women Establishment Launches New Legislation For Women Empowerment
• New Lab to Empower Emirati Women
Compiled by New Age Islam News Bureau
URL: https://www.newageislam.com/islam-women-feminism/arab-woman-awards-set-highlight/d/122751
--------
Arab Woman Awards Set to Highlight COVID-19 Heroes
27 Aug 2020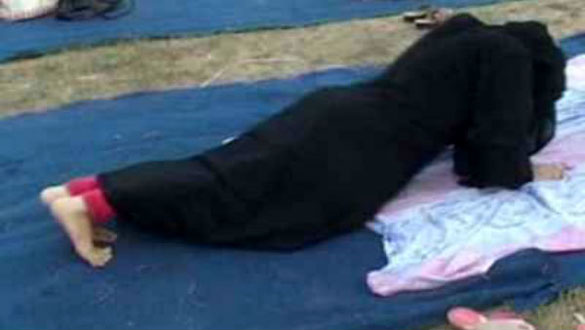 For 2020 only there will be three awards under the Medical category to acknowledge the importance of this sector during the pandemic.
-----
The Arab Woman Awards has announced this year's awards will be used to highlight the women of the UAE who have helped during the COVID-19 crisis.
Held under the patronage of Sheikh Nahyan bin Mubarak al Nahyan, this year's ceremony will be held virtually on Thursday October 15.
Launched in 2009 as a way to showcase the achievements of outstanding females in areas including business, the arts, charity work and education the Arab Woman Awards has to-date highlighted over 400 individuals across the Gulf region.
Sue Holt, Arab Woman Awards founder said: "The impact of COVID-19 on the UAE has been significant and quickly affected all areas of life from business to schooling from socialising to travel. During this difficult period there have been women who have risen above their own needs and challenges to swiftly develop and drive forward initiatives that have helped others and society as a whole.
"We are proud to be able to use this year's awards as a platform to celebrate these selfless individuals and, above all, thank them."
Nominations are now open and there are 19 awards this year including humanitarian, education, business and young talent. For 2020 only there will be three awards under the Medical category to acknowledge the importance of this sector during the pandemic.
The key criteria for all of the awards are that nominees should be female, of Arab descent, have achieved something significant in their field during the COVID crisis and should be positive role models.
Holt added: "Once nominations close they will be assessed in-depth by the Arab Woman Awards board of judges who follow a strict criteria to determine the ultimate winners. The winners will then be formally announced at the virtual ceremony and, we are hoping, hosted at a small private event where we can bring together the winners, their family members and judges to celebrate them."
The closing date for nominations is Friday September 4. For a full list of the awards criteria or to nominate someone please email: ArabWomanAwards@itp.com
https://www.arabianbusiness.com/culture-society/451269-arab-woman-awards-set-to-highlight-covid-19-heroes
--------
Egypt's All-Blind Women's Orchestra Set to Return to Stage
8/29/2020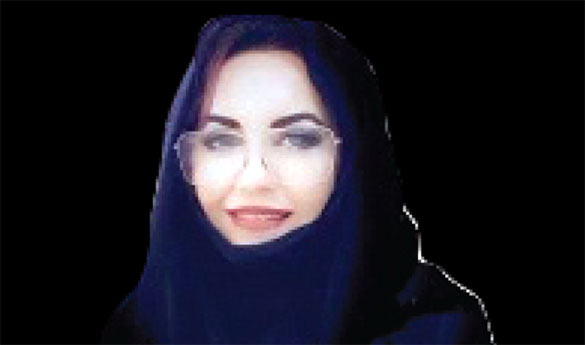 All-female musicians that make up the Al Nour Wal Amal Chamber Orchestra is in preparation for a return concert.
-----
Egypt's all-blind women musicians who make up the Al Nour Wal Amal Chamber Orchestra are preparing for a return concert after nearly five months off due to the Covid-19 pandemic.
According to a report by Egypt's Nile FM, the group is training for a performance at the Manasterly Palace on the Nile in Cairo on September 20.
The Al Nour Wal Amal Association is a beneficiary non-profit association founded in 1954 by a group of women volunteers.
According to their website, it was the first non-governmental association in the Middle East to help visually impaired girls and women and provide them with vocational training with the aim of reintegrating them into society.
All music must be memorised since it is impossible to 'read' Braille and play an instrument at the same time.
According to Nile FM, while their passion for music drives the musicians, the money they receive from their concerts, both in Egypt and abroad, form the majority of the money they receive in their lives overall.
Many of these women support families and the five months of not performing have weighed heavily on them.
According to Amal Fikry, the association's vice-president and head of the orchestra, the musicians receive a nominal salary every month, but the amount represents a third of their needs. They gain the remaining amount through concerts, whether inside or outside Egypt.
According to a report by online news publication Ahram Online, the group has put various precautionary measures in place. Since August 9, the 50-member orchestra has been divided into two groups, each rehearsing once a week.
Meanwhile, the Junior Orchestra, which consists of 37 young girls, has also returned to practice, also divided into smaller groups.
https://menafn.com/1100716021/Egypts-all-blind-womens-orchestra-set-to-return-to-stage
--------
Social Worker Helps Saudi Women Athletes Find A League of Their Own
Tareq Al-Thaqafi
August 30, 2020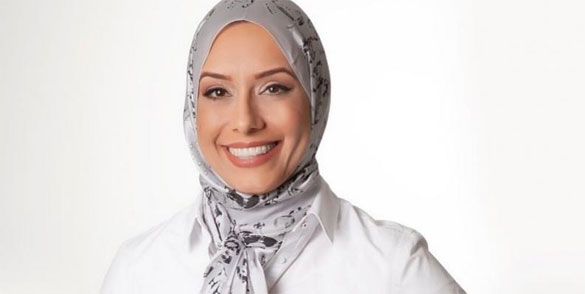 This brings attention to the needs and challenges of athletes, supports athletes' strengths and advocates for case coordination and counselling when needed
---
MAKKAH: A new female voice advocating for the health and well-being of women in sport has joined a football club to guide and support players.
In a move aimed at ensuring that athletes use their experience of sport and work to meet their needs, Mada Bazaid, a newly appointed social worker at Saudi Arabia's Al-Wehda Football Club, is part of the board of directors' efforts to improve the club's status during the next phase, and to attract elements that will bring development and progress to the organization.
As sports is often a hook to captivate the attention of the community, advocating for different social causes, a tool to promote health and more due to its diverse nature, it takes a village to create change. With the help of inter-professional collaboration from various members in the sports scene, social workers can now assist in the process.
Bazaid, who holds a masters in sociology, is the first woman to be appointed to one of the Saudi professional league clubs. She is expected to create mathematical psychological transformations in the coming days in her sports field, a decision that reflects the positive role women are playing in many sectors, including sports. This decision also shows the Kingdom's support for the empowerment of Saudi women.
Speaking to Arab News about the impact of social service in sports, Bazaid said that it promoted the development of human societies and the expansion of human activities.
"One of the most important areas that needs the presence of a social worker is the field of sports, in order to achieve the psychological and social balance of players according to advanced professional methods," Bazaid said.
As a Saudi woman, Bazaid highlighted the most prominent challenges and obstacles and the means to overcome them.
"Saudi women have reached advanced stages in several areas. Rejection and acceptance are a natural phenomenon, but the persistence of the Saudi woman is great, and the Kingdom's Vision 2030 requires the participation of all segments of society in the labour market, especially as we are talking about a vital society in which men and women need to participate in a way consistent with the aspirations of this society," she said.
Asked about ways to create balance in the sports field between the sexes, Bazaid said that based on the vision of managing the development of age groups in Al-Wehda Club, "We aim to create a distinguished player in a safe environment. My role as a social worker for the age groups is to contribute within the framework of the objectives of social service (therapeutic — preventive — developmental)."
Saudi women's participation in sport is not simply confined to areas such as the field, the benches or the administration.
With this new appointment, social workers are an emerging speciality, integrating social work practices into all aspects of athletics for the well-being of individuals and the community. This brings attention to the needs and challenges of athletes, supports athletes' strengths and advocates for case coordination and counselling when needed.
https://www.arabnews.com/node/1726696/saudi-arabia
--------
Ban on Teachers Who Are Wearing Headscarves Is Unconstitutional: Germany Labour Court
Cuneyt Karadag
28.08.2020
BERLIN
The capital Berlin's ban on teachers who are wearing headscarves is unconstitutional, a top German court ruled Thursday.
A Muslim teacher who was not allowed to teach in Berlin state schools because she wore a headscarf was "discriminated against because of her religion," the Federal Labor Court ruled.
Dirk Behrendt, Berlin's senator of justice, argued against the ban, writing on Twitter: "In a multi-religious society, it must be about what one has in their head and not on their head."
Under Berlin's 2005 neutrality act, which prevents civil servants from wearing religious clothing and symbols, teachers in the city were banned from wearing headscarves.
The woman who was told she would could not teach in Berlin if she continued to wear a headscarf brought the case to the lower Berlin-Brandenburg labor court.
In 2018 the lower court ordered Berlin to pay the woman €5,159 ($6,098) in compensation, saying headscarves could only be banned if there was a concrete threat to peace at school.
Thursday's court decision came after Berlin filed an appeal, citing the neutrality act. But the federal court sided with the lower court ruling.
The federal court also cited a 2015 ruling by the Federal Constitutional Court stating freedom of religion could not be restricted due to an "body_abstract danger" but only if "sufficient concrete danger" is seen in the disturbance of school peace.
https://www.aa.com.tr/en/europe/germany-labor-court-upholds-right-to-wear-headscarf/1956075
--------
Italian nun's mission to empower rural Bangladeshi women
Stephan Uttom
August 29, 2020
Sister Philomena Alicandro might need to use a stick for walking but she is still full of life and enthusiasm despite her advanced age.
Every day, after morning liturgy and breakfast, the Italian nun visits and oversees activities of the Women and Development Center in the premises of Queen Assumed into Heaven Church in Gopalpur in Natore district of northern Bangladesh.
The church, covered by Rajshahi Diocese, has about 1,540 Catholics belonging to Bengali and ethnic minority groups.
"When I first came here, I used to sit on jute sacks and offered sewing training for poor women who were housewives and had no source of earning an income for their families," Sister Philomena from the Missionary Sisters of the Immaculate (MSI) told UCA News in fluent Bangla, the national language.
Her efforts inspired Italian missionary priest Father Angelo Canton from the Pontifical Institute for Foreign Missions (PIME) to build the center in 1989. Thousands of local women, Christian and non-Christian, received training from the center and changed their lives.
"From my childhood I wanted to sacrifice my life for poor people. As a nun I have found my mission in serving extremely poor and needy people in Bangladesh thanks to my religious order," said Sister Philomena, who at 83 is the oldest among PIME nuns serving in Bangladesh.
In normal times, the center employs about 70 poor rural women, both Bengali and indigenous, and produces various types of clothes for churches, handkerchiefs, school dresses for children and embroideries. Due to Covid-19, the center has scaled down production and has only 10 active women workers.
Depending on work orders, these women can earn 3,000 to 5,000 taka (US$35-59) per month, while the income of the center is reinvested in production.
"In the past women were looked down and oppressed in their families. I believed if I could help in their economic development, they could be free from abuse and earn respect," the nun noted.
Besides socioeconomic empowerment of women, the nun has taught in primary schools and offered catechism classes to Catholic children in every place she has been based in her more than five decades of Bangladesh mission.
A life serving the poor
Sister Philomena Alicandro was born in Latina, Italy, on Jan. 28, 1937, the eldest of three daughters.
She entered PIME and pronounced her first and final vows in 1961 and 1967 respectively. In 1966, she was sent to East Pakistan (now Bangladesh) to serve as a missionary in the north of the country.
"When I came there was no institute to learn Bangla, so I learned it myself by mixing with people for years. The roads were pretty bad. I used to ride a motorcycle to visit women and train them in sewing in faraway villages," Sister Philomena recalled.
The nun began her mission at Our Lady of Lourdes Church at Bonpara in Natore before moving to the PIME-run Leprosy Hospital in Dhanjuri in Dinajpur district.
She was then based for years at Christ the Savior Church at Boldipukur in Rangpur district. While in the parish, she had the most dreadful experience in her missionary life.
In 1971, Bangladesh gained independence from Pakistan through a nine-month bloody war that left about three million dead, about 300,000 women raped and some 10 million made refugees in India by Pakistan's military and their local Islamist collaborators.
Even during those violent days, the nun continued to visit women in villages and the military suspected she might be helping Bengali freedom fighters.
"The military came to our house and wanted to arrest me. Local people rushed in and told them the truth that I was simply visiting women to train them in sewing. They were convinced and left," the nun recalled.
During the war, many Hindus and Muslims relied on priests and nuns to save their lives from military atrocities, and they sheltered in church compounds for months, she added.
Since 1989, Sister Philomena has been serving people in Gopalpur through the center for women. She also pioneered a women's society to encourage local women to be united and to save money for the future.
In 2017, she and her women were greatly honored to prepare cassocks for the pontiff and priests for a grand public Mass in the capital Dhaka during Pope Francis' visit to Bangladesh. "The pope wrote a personal letter to thank us," the nun said.
Sister Philomena is happy that her efforts and the endeavors of many women activists and groups empowering women in the past have yielded fruit.
"Due to lack of education and income, women used to be treated as slaves, which has largely changed, if not entirely. There is more work to do and I hope young nuns and activists will continue efforts to empower women," she said.
A pioneer in women's development
To many local women, Sister Philomena is a pioneer in women's development and dignity, said Munguli Philomena Biswas, 50, an ethnic Paharia Catholic who has been involved with the center from the beginning.
"Sister Philomena has been an umbrella for poor rural women like us. She has helped women to get rid of abuses in the family by earning money and respect. They have supported their family, educated their children and have a happy life," Munguli, a mother of two, told UCA News.
Many women learned the sewing trade here and found jobs in garment factories, she noted.
"Due to Covid-19, orders have declined, but we hope things will change once the crisis is over," she added.
PIME nuns have been serving the country since 1953 and currently there are 66 nuns — 55 Bangladeshi and 11 foreigners.
Meanwhile, Sister Philomena's only regret is that she may not be able to breathe her last in Bangladesh as she wishes.
"There is no old home for nuns in Bangladesh, so I might be asked to go back to Italy soon for old-age care services before death. I have placed my future in the hands of God," the nun said.
https://www.ucanews.com/news/italian-nuns-mission-to-empower-rural-bangladeshi-women/89324#
--------
Stanford scholars report French headscarf ban adversely impacts Muslim girls
AUGUST 25, 2020
The French ban prohibiting Muslim girls from wearing headscarves in public schools has been shown by two Stanford political scientists to have had a detrimental effect on both the girls' ability to complete their secondary education and their trajectories in the labor market.
In a paper published last month in the American Political Science Review, Vasiliki Fouka, assistant professor of political science in Stanford's School of Humanities and Sciences, and Aala Abdelgadir, a doctoral candidate in political science, found that the 2004 ban led to increased perceptions of discrimination, which hindered Muslim girls from finishing school.
The scholars also found that the ban strengthened both national and religious identities for young Muslim women who were most affected by it. This nuanced picture could be seen to be at odds with the intended goal of the ban, which was to reduce the visibility of religion in the public sphere in accordance with French values.
"I think we have, from different contexts, quite a bit of evidence that these types of prescriptive policies are likely to backfire," Fouka said. The scholars write that one way of interpreting their findings—based on insights from interviews they conducted—is that native-born children of immigrants are redefining what it means to be a citizen of a Western country. Many are asserting that existing notions of national identification should be broadened to make room for expressions of cultural and religious differences.
Using evidence to determine effects
"In response to rising immigration flows and the fear of Islamic radicalization, several Western countries have enacted policies to restrict religious expression and emphasize secularism and Western values," the co-authors write. "Despite intense public debate, there is little systematic evidence on how such policies influence the behavior of the religious minorities they target."
In order to provide that systemic evidence on the effect of the French ban, Fouka and Abdelgadir used data from the French Labor Force Survey, the French census, and a representative survey of immigrants and immigrant-descendants. These sources were used to compare differences between Muslim and non-Muslim women who were born earlier than 1986, and had likely left secondary education by the time the ban was enacted and those born in 1986 or later, who were affected by the ban. The latter group was young enough to be at school when the law was enacted in 2004 and then could be followed for many years after the ban went into effect.
The French law banned the use of religious signs and garments in primary and secondary public schools in France. While it did not single out particular symbols or religions—large Christian crosses, Sikh turbans, and Jewish yarmulkes were included in the ban—the authors contend that it most widely affected Muslim schoolgirls.
Educational disruptions
Fouka said the most notable disruptions occurred during the period of the ban's implementation. While Muslim women born before the ban took effect were less likely than non-Muslim women to complete secondary education, which in France covers students ages 11–18, this gap more than doubled for the group that was born after 1986. This was particularly true for those aged 16-18 in 2004, who under French law, were allowed to drop out of school.
The study also found that the number of Muslim girls who were adversely affected was much higher than the number of girls who wore veils before the ban took place. The scholars contend that this points to a discriminatory culture in the schools that had a negative impact on a broader population of Muslim schoolgirls, not just those who chose to veil, by calling more attention to how they dressed.
"This perceived discrimination has a big effect particularly in the adolescent years," Fouka said. The data showed that school-aged Muslim girls reported higher discrimination in school, but not in other contexts, such as in the streets, stores, or while obtaining public services.
Another finding is that Muslim women affected by the ban took longer to complete secondary education and were more likely to have repeated a class. Among 20-year-old non-Muslims, only about 7.9 percent were still attending secondary education. For Muslims this share is 13.3 percent, a difference the scholars attribute largely to the effects of the veiling law.
Ongoing impacts
After the implementation of the ban, girls were required to come to school unveiled. If they failed to do so, girls were required to enter into mediation to discuss their options. If negotiations failed, they were expelled from school. Their options were then to leave the education system (if older than 16), switch to private school, pursue distance learning, or leave the country.
By conducting interviews with women who were affected by the policy, the scholars sought to add a human element to the data. Twenty-eight-year-old Nadia, who started veiling at age 13, told the scholars that her teachers tried and failed to convince her to unveil. This occurred, the scholars note, before the ban went into effect, when school officials were allowed to decide how they would approach the issue, and Nadia's school decided to ban headscarves. Her story is included as an illustration of the processes involved, because they are similar to those girls faced after the ban.
The school suspended Nadia and engaged a government mediator to resolve the impasse. While her parents, concerned about her education, ultimately convinced her to unveil and return to school, the protracted mediation process led her to fall behind relative to her peers. "Her experience illustrates how outlawing veiling in schools directly disrupts the educational trajectories of veiled Muslim girls, with the potential to undermine their academic performance," the scholars write.
The lack of or delay in completing secondary education also was found to have longer-term consequences through lower participation in the labor force, lower employment rates, and higher likelihood of living with parents. The study found that the veiling law widens the employment gap by more than a third, the labor force participation gap by more than half, and the gap between Muslims and non-Muslims in cohabitation with parents by more than a third.
Movement in two directions
Bans, such as the French law, have been proposed in many countries to further assimilation among immigrant populations. In the context of the French headscarf law, Fouka and Abdelgadir found that on average, women exposed to the ban showed an increase in both French and religious identities.
Several women continued to veil, while at the same time maintaining that they were as French as anyone else. "Some interviewees did choose to integrate on their own terms, by maintaining their veils and French values," the authors write. "As one respondent put it, she was born in France, she speaks the language, and she respects the laws, and therefore she was as French as any other citizen."
However, the headscarf ban led many of those who reported a stronger connection to their religious community to begin with to strengthen that connection even more. Some respondents chose to retreat from French society and moved closer to their Muslim identity, which for some girls may have meant putting on the hijab as an act of resistance or attending a school where children of immigrants predominate.
https://humsci.stanford.edu/feature/stanford-scholars-report-french-headscarf-ban-adversely-impacts-muslim-girls
--------
Dubai Women Establishment Launches New Legislation For Women Empowerment
August 29, 2020
Dubai: Dubai Women Establishment (DWE), in collaboration with the Supreme Legislation Committee of Dubai, has launched the Women-Specific Legislations Lab that seeks to develop new legislations to support the enhanced socio-economic participation of women in the emirate. The initiative, launched on the occasion of Emirati Women's Day, will address various aspects related to women's development, including their active inclusion in society, personal status law, women in the economy, the protection of women and their health and wellbeing.
Mona Al Marri, Chairperson of the Board of Directors of Dubai Women Establishment, stated: "We are pleased to forge a collaboration with Dubai's Supreme Legislation Committee. This initiative translates the directives of His Highness Sheikh Mohammed bin Rashid Al Maktoum, Vice-President and Prime Minister of the UAE and Ruler of Dubai, to enhance government performance by strengthening partnerships between government entities.
"The Women-Specific Legislations Lab, which has the goal of enhancing the legal framework required to support the advancement and welfare of women in Dubai, will work to review and monitor the implementation of women-specific legislations and develop new legislations focused on women."
The initiative reflects the commitment of Sheikha Manal bint Mohammed bin Rashid Al Maktoum, President of the UAE Gender Balance Council, President of Dubai Women Establishment and wife of Sheikh Mansour bin Zayed Al Nahyan, UAE Deputy Prime Minister and Minister of Presidential Affairs, to launch initiatives and projects that promote women's participation in various sectors and enhance their role in shaping Dubai's socio-economic future, Al Marri said.
Ahmed Saeed bin Meshar Al Muhairi, Secretary-General of the Supreme Legislation Committee of Dubai, stated: "The Women-Specific Legislations Lab will contribute to the continued development of Dubai's legislative structure, in line with the UAE leadership's commitment to empowering women and enhancing their participation in economic, political, diplomatic, social, cultural and legal spheres."
"We are pleased to collaborate with Dubai Women Establishment to launch this initiative on the occasion of Emirati Women's Day," he further said.
Shamsa Saleh, CEO of Dubai Women Establishment, said the launch of the Women- Specific Legislations Lab is in line with the Establishment's strategic framework for ensuring a stable and prosperous future for working Emirati women.
https://gulfnews.com/uae/government/dubai-women-establishment-launches-new-legislation-for-women-empowerment-1.73507434
--------
New Lab to Empower Emirati Women
August 30, 2020
Such initiatives are vital in promoting women's economic success, happiness and well-being.
A lab to develop new legislations to support socio-economic participation of women has been launched by the Dubai Women Establishment (DWE), in collaboration with the Supreme Legislation Committee of Dubai.
The Women-Specific Legislations Lab, launched on Emirati Women's Day, will address various aspects related to women's development including their active inclusion in society, personal status law, women in the economy, the protection of women, and health and wellbeing.
Mona Al Marri, chairperson of the board of directors of DWE, said the lab will work to review and monitor the implementation of women-specific legislations and develop new legislations focused on women. "By monitoring possible discrimination in legislations and proposing alternatives, the initiative seeks to reinforce efforts to introduce new legislations that can enhance the emirate's global standing," she said.
Ahmed Saeed bin Meshar Al Muhairi, Secretary-General of the Supreme Legislation Committee of Dubai, said: "The lab will contribute to the continued development of Dubai's legislative structure in line with the UAE leadership's commitment to empowering women and enhancing their participation in all spheres."
He also highlighted the important role the initiative plays in introducing new legislations that address women's requirements and help fulfill their aspirations, while strengthening the legislative environment needed to empower women to be active partners in the nation's development.
Shamsa Saleh, CEO of DWE, said such initiatives are vital in promoting women's economic success, happiness and well-being. She also expressed her pride in the achievements of Emirati women.
https://www.khaleejtimes.com/news/general/new-lab-to-empower-emirati-women
--------
URL: https://www.newageislam.com/islam-women-feminism/arab-woman-awards-set-highlight/d/122751
New Age Islam, Islam Online, Islamic Website, African Muslim News, Arab World News, South Asia News, Indian Muslim News, World Muslim News, Women in Islam, Islamic Feminism, Arab Women, Women In Arab, Islamophobia in America, Muslim Women in West, Islam Women and Feminism