New Age Islam News Bureau
17 Jul 2020
• Shamima Begum Known as Daesh Girl Can Return to Fight for UK Citizenship
• Pakistani Girl Saved from Forced Marriage in Gujrat Awaits Her Return to Italy
• Young Woman Reveals Her Life of Attack and Flogging in Iran
• Arab Women Festival for Creativity to Honour Saudi Journalist Al-Bitar
• 'Saudi Daughter' Najd Fahd Crowned World E-Football Champion
• Muslim Woman Says Gun Range Ordered Her to Remove Hijab
• Muslim Women Authors Are Building New Worlds Through Sci-Fi And Fantasy
• Saudi Arabia: Five children found killed in new house
• Two Pakistanis make list of finalists for 'Women Building Peace Award'
Compiled by New Age Islam News Bureau
URL: https://www.newageislam.com/islam-women-feminism/arab-female-directors-spotlight-uk/d/122397
--------
Arab female directors in spotlight at UK film festival
July 17, 2020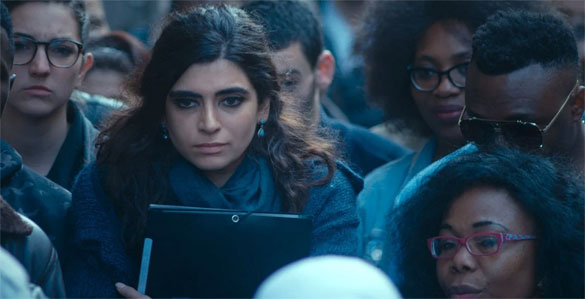 Only Silence, Katia Jarjoura, (2017). Supplied
-----
LONDON: Liverpool Arab Arts Festival (LAAF) is currently underway, taking place on a digital platform in light of the Covid-19 pandemic. One of the program highlights is a showcase of female filmmaking — a collaboration between LAAF and the BBC's Arabic Festival. "Female Directors from Today's Arab World" is curated by SheymaBuali, director of the BBC Arabic Festival. "There's a double process," she explains of her role. "The first is calling in all the films and going through them. We do a big campaign so that we get as many submissions as possible from anyone in the world doing work that reflects the political and social situations in the Arab world."
Buali estimates that there are around 350 film submissions each year, which is narrowed down to 20 entries. Winners are selected in a number of different categories. "The judging panel was mostly my doing," Buali tells Arab News. "We try to have a fair cross section of media, journalism, film, London-based and Arab representation. And then, of course, male and female, more- and less-experienced. It's a matter of being as well- rounded as possible in terms of representation."
Seeking out submissions that actively engage with sociopolitical issues, and films that provoke discourse to that end, comes with its own set of challenges, however. "One of the gaps that we have — and we've had this all along — is stories from the Gulf, because we are very socially political, and poltically heavy," Buali says. "I find that Gulf filmmakers are quite politically shy."
There are some interesting insights to be gleaned too, she adds, particularly with regards to female directors.
"Female representation (is) quite low, but what is interesting is that most of those women who make it into the group of 20 win. They were few, but their work is really powerful," she says. "I think that's a challenge: How do you reach the people that you really want to reach to fill those gaps in representation? In terms of the stories, and of the content, there's not much we can do. But we see trends in the stories."
The interest in female filmmakers' work has led Buali and the BBC Arabic Festival to prepare a special showcase of films for this year's LAAF, taking place until July 18. The two organizations have a well-established relationship that, in 2020, will see four movies screened as part of "Female Directors from Today's Arab World."
The quartet — "One Minute" by Dina Naser, "Only Silence" by Katia Jarjoura, "Rupture" by Yassmina Karajah and "The Calling" by MariakenziLahlou — explore the effects of war on individuals and their families, albeit in strikingly different ways. Some take a more abstract approach to the horrors and fallout of war, while others use fictionalized narratives to reflect the experience of living in a war zone.
But all are bound together by a unique, forthright and personal take on life in conflict zones. And the program highlights the progress being made in terms of Arab cinema produced by female directors. "I think part of that is because the arts, and filmmaking, was never really taken as a serious occupation," Buali explains. "There was this attitude of, 'She can go ahead and play around with a camera, that's really cute and sweet.' And so more women did, and now they're telling really awesome stories. So there's this sort of inverse sexism — women who have been empowered by disempowerment."
Buali is encouraged by the impressive work coming from female directors, but would like to see greater progress made in other areas behind the camera. "I'm interested in seeing women in editorial positions where they can empower other women. Positions such as grant givers, the people who make those kinds of decisions, the programmers. It's all connected, there's a kind of domino effect."
Developments such as female appointments at major arts and cultural institutions, Buali believes, signify that progress is being made. "I'm really happy that, for example, the CEO of the Doha Film Institute is a woman," she says. "The head of AFAC (the Arab Fund for Arab Culture) is a woman. These two organizations, I think, are the biggest independent funders of film in the Arab world, and the heads are women. I think that's a fantastic place to be for us all."
https://www.arabnews.com/node/1705951/lifestyle
--------
Shamima Begum Known as Daesh Girl Can Return to Fight for UK Citizenship
Karim El-Bar
16.07.2020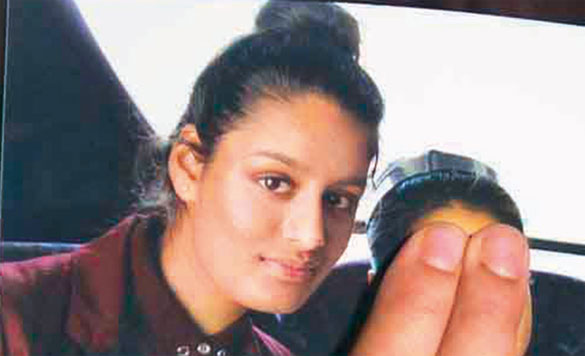 A file photo of Shamima Begum./Image Credit: AFP
-----
LONDON
A British court ruled on Thursday that Shamima Begum, a woman who joined Daesh/ISIS as a teenager, should be allowed to return to the UK to challenge the government's decision to revoke her British citizenship.
Begum, now 20, was one of three London schoolgirls to leave the UK in February 2015 to join the terror group in Syria.
After spending three years in Daesh-controlled areas, she was found in February 2019 in a refugee camp in Syria.
She was nine months pregnant at the time and her child subsequently died in the camp.
Begum was stripped of her British citizenship later that month.
She launched an appeal against the decision, claiming it was illegal because it made her stateless and exposed her to a real risk of death or degrading treatment.
The Special Immigration Appeals Commission ruled that the decision was legal as Begum was a "citizen of Bangladesh by descent" and was not stateless.
Her request to come to the UK to pursue her appeal was rejected.
On Thursday, the British Court of Appeal ruled that "the only way in which she can have a fair and effective appeal is to be permitted to come into the United Kingdom to pursue her appeal."
"Fairness and justice must, on the facts of this case, outweigh the national security concerns, so that the leave to enter appeals should be allowed," read the decision.
It said the "national security concerns about her could be addressed and managed" if she returned to the UK.
"If the Security Service and the Director of Public Prosecutions consider that the evidence and public interest tests for a prosecution for terrorist offences are met, she could be arrested and charged upon her arrival in the United Kingdom and remanded in custody pending trial," the decision further said.
A spokesperson for the Home Office said: "This is a very disappointing decision by the Court. We will now apply for permission to appeal this judgment, and to stay its effects pending any onward appeal."
"The government's top priority remains maintaining our national security and keeping the public safe."
https://www.aa.com.tr/en/europe/daesh-girl-can-return-to-fight-for-uk-citizenship/1912672
--------
Pakistani Girl Saved from Forced Marriage in Gujrat Awaits Her Return to Italy
Waseem Ashraf Butt
17 Jul, 2020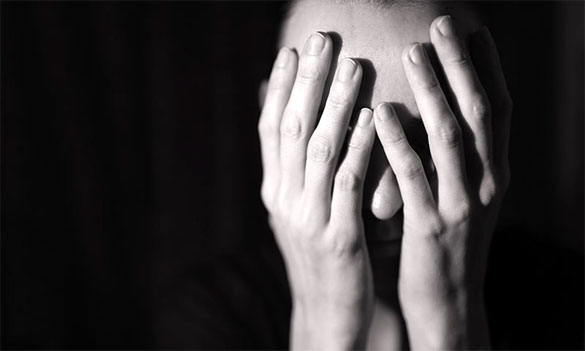 Isra, 16, was being forced by her father to marry her 10 year old cousin at Nagrianwala village-Creative Commonms/File
-----
GUJRAT: A 16-year-old Italian national girl of Pakistani-origin, who was saved by police from a forced marriage with her underage cousin, on the intervention of Italian embassy, has been living in a public shelter and wants to go back to Italy.
The family of Isra Khan, 16, had been living in Cravelcore, Bologna, Italy, before returning to Pakistan. On their return, Isra was forced by her father to marry her 10-year-old cousin at Nagrianwala village in Kunjah police around three weeks ago.
However, the girl somehow managed to inform the Italian embassy in Islamabad about her plight. The embassy informed the authorities concerned in Pakistan's ministry of foreign affairs as well as Gujrat police about the situation, sharing Isra's contact details, whereas she had also been in touch with the deputy head of Italian mission in Islamabad.
As per the report submitted by District Police Officer Syed Touseef Haider to the ministry of foreign affairs last week, the girl Irsa Khan told Kunjah police that her father had been forcing her to marry his nephew who was only 10 years old.
She said when she refused the proposal, her family threatened to kill her.
Due to these circumstances, the girl in her statement recorded at the police station, said she wanted to go back to Italy since she was facing death threats and did not want to marry against her will.
The police produced her in the court of area magistrate who ordered to send her to Darul Amaan (government shelter) and she had been living there since then.
The issue of Isra's forced marriage was also raised in the Italian parliament after which the diplomatic channels were activated and the girl was rescued.
The Italian embassy was also informed by Gujrat police that the girl's travel documents had also been destroyed by her family to thwart any attempt by her to travel abroad.
The interior ministry and the Punjab government's home department had also ordered necessary action and sought a detailed report on the issue from the Gujrat DPO and the deputy commissioner.
The officers have dispatched their respective reports to the authorities concerned in Lahore and Islamabad.
Gujrat Additional Deputy Commissioner (general) Tauqeer Ilyas Cheema told Dawn that the girl could only leave the Darul Amaan with the permission of area magistrate concerned who was currently her custodian.
Earlier, in April 2018, a 26-year-old Italian woman of Pakistani origin, Sana Cheema, had died mysteriously near Mungowal area in Kunjah police precincts.
Her body was later exhumed on court orders and her father, uncle and a brother were arrested on murder charges. However, the suspects were later acquitted by a court on the basis of weak evidence in 2019.
https://www.dawn.com/news/1569452/girl-saved-from-forced-marriage-in-gujrat-village-awaits-her-return-to-italy
--------
Young Woman Reveals Her Life of Attack and Flogging in Iran
16 July 2020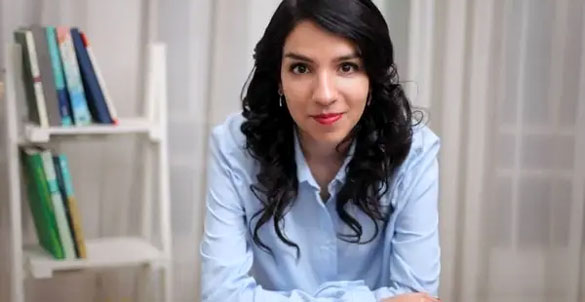 Iranian woman Mary Mohammadi, 21, in Tehran. (Supplied)
-----
A young woman sentenced to flogging in Iran said she will not stay silent even if it allowed her to avoid the punishment, in an exclusive interview with Al Arabiya English.
Mary Mohammadi, 21, was condemned in April to 10 lashes and three months in prison for participating in a demonstration against the Iranian Revolutionary Guard Corps (IRGC)'s downing of a Ukrainian civilian airliner in January.
Mohammadi told Al Arabiya English the Islamic Republic of Iran is denying her basic human rights, including the right to education.
"The Islamic Republic is in total conflict with human rights and has demolished any hopes for human development in this country," Mohammadi said.
Imprisoned in Iran
Iran's Ministry of Intelligence first seized and arrested Mohammadi two years ago for practicing and sharing her Christian faith.
Mohammadi was sentenced to six months in Evin prison. US President Donald Trump mentioned Mohammadi's case during a speech earlier this year at the National Prayer Breakfast in Washington, DC.
After serving her first six-month sentence, Mohammadi was released – only to be attacked shortly thereafter while riding a bus in the capital city of Tehran.
Attacked over a headscarf
Mohammadi said she was sitting on a public bus "on one of the hottest days of summer" in 2019 when her headscarf slipped down. A fellow passenger noticed.
"Suddenly, I was faced with a screaming woman in chador who was shouting at me to put my scarf back on," Mohammadi said, adding that she ignored the woman's repeated calls.
"Eventually she attacked me and made my face bleed, to the point that my blood was under her nails," said Mohammadi.
When the police became involved, it was Mohammadi who was detained for several hours instead of the alleged attacker.
The woman acted violently "because she knew the regime is a hundred percent behind her," according to Mohammadi. Since Iran's 1979 Islamic Revolution, the government has mandated head coverings in public places for all women.
Education denied, advocacy begins
Universities in Iran have refused to accept Mohammadi as a student, a rejection she said is due to her religion and related activities that led to her initial arrest.
"From childhood, having higher education was one of my biggest dreams, but the Islamic regime has officially deprived me of this right," she said.
Now Mohammadi funnels her passion for education into spreading knowledge about human rights in Iran.
"In Iran, every second of the news cycle brings about a new form of injustice," according to Mohammadi.
Arrested over protest
In January, Mohammadi saw a headline she couldn't ignore: Iran's Islamic Revolutionary Guards Corps admitted to downing a Ukrainian civilian airliner, killing all 176 passengers on board.
She joined an evening gathering on January 12 in protest of the downing in Tehran's Azadi square. Mohammadi said police officers arrested and severely beat her.
Mohammadi was subsequently charged with "disrupting public order by participating in an illegal rally."
"When the interrogators called for me, the officers were telling the person on the other line what to say – purposefully speaking loudly so I would hear them talking about my religion and previous arrests," she said.
Fighting for future generations
The judge at trial handed down the sentence of flogging and jail time that Mohammadi now faces.
"I might still have to endure the punishment in light of my current activities," she said, adding that she is motivated to continue speaking out about human rights for "our future generations."
"I believe that if we don't fight for humanity our lives would be meaningless and futile," she said.
"When the interrogators called for me, the officers were telling the person on the other line what to say – purposefully speaking loudly so I would hear them talking about my religion and previous arrests," she said.
Fighting for future generations
The judge at trial handed down the sentence of flogging and jail time that Mohammadi now faces.
"I might still have to endure the punishment in light of my current activities," she said, adding that she is motivated to continue speaking out about human rights for "our future generations."
"I believe that if we don't fight for humanity our lives would be meaningless and futile," she said.
https://english.alarabiya.net/en/features/2020/07/16/Attacked-Jailed-Sentenced-to-Flogging-Christian-woman-reveals-her-life-in-Iran.html
--------
Arab Women Festival for Creativity to Honour Saudi Journalist Al-Bitar
17 July 2020
RIYADH — The fifth edition of Arab Women Festival for Creativity will honor next Monday famous Saudi woman news anchor Julnar Al-Bitar with the "Creative Media Award for 2020".
Al-Bitar is currently working with Al-Ekhbariya TV channel as a political news anchor.
The honoring ceremony will be held in the presence of SheikhaSuhaila Al-Sabah, the guest of honor, Festival Director Dr. Amal Ibrahim, and a number of ministers, ambassadors, diplomats, academics, businessmen and businesswomen, cultural figures and media persons.
Dr. Amal said that Al-Bitar deserves it. The award is in appreciation of her outstanding contributions as one of the best female television broadcasters and professionals, and in recognition of her excellent performance in presenting news and programs.
Al-Bitar recently presented a working paper on "Digital Transformation and Media Challenges during COVID-19," she noted.
On her part, Al-Bitar said that this honor is considered as an incentive to continue her work. "This is also an appreciation for the creativity and excellence among Arab women in general and Saudi women in particular," she added.
These were the details of the news Arab Women Festival for Creativity to honor Saudi journalist Al-Bitar for this day. We hope that we have succeeded by giving you the full details and information. To follow all our news, you can subscribe to the alerts system or to one of our different systems to provide you with all that is new.
It is also worth noting that the original news has been published and is available at Saudi Gazette and the editorial team at AlKhaleej Today has confirmed it and it has been modified, and it may have been completely transferred or quoted from it and you can read and follow this news from its main source.
https://alkhaleejtoday.co/saudi-arabia/5020284/Arab-Women-Festival-for-Creativity-to-honor-Saudi-journalist-Al-Bitar.html
--------
'Saudi daughter' Najd Fahd crowned world e-football champion
July 17, 2020
JEDDAH — Hailed as "Saudi Arabia's daughter", Najd Fahd was crowned world champion after beating Brazilian Cristina Batista Pereira 8-0 in the finals of the FIFA 20 e-Football World Championship on Thursday.
The event organized by the International Federation of University Sports was the first Playstation electronic championship.
The championship got underway on July 6 with the participation of 44 participants — 32 men and 12 women from all over the world.
Male participants were divided into eight groups with each group having four players while females were divided into groups with each having six players.
Najd Fahd, the Saudi universities' team player, was in Team B with five other teammates from different countries.
The objective of the competition, in addition to encouraging sport and competitiveness during these times of social distancing, was to provide a platform for university students to have fun and make connections between themselves.
https://saudigazette.com.sa/article/595597/SAUDI-ARABIA/Saudi-daughter-Najd-Fahd-crowned-world-e-football-champion
--------
Muslim woman says gun range ordered her to remove hijab
July 16, 2020
BELLE PLAINE, Kan. (AP) — A Missouri gun range violated the civil rights of a Muslim woman by not allowing her to shoot unless she removed a religious head covering, an advocacy group said Thursday.
The Council on American-Islamic Relations asked the U.S. Department of Justice in a letter for a civil rights probe into the denial of services by Frontier Justice during an incident earlier this year at one of their gun ranges located in the suburban Kansas City, Missouri, metropolitan area.
"The law demands equal access to public accommodations regardless of your race, color, religion and national origin," said CAIR attorney ZanahGhalawanji. "So Frontier Justice has disregarded and violated the civil rights protections by actively excluding Muslim women who wear the hijab from their business."
The company, which touts on its website its core values of "Faith, Family and Freedom," has facilities in Lee's Summit, Missouri, and Kansas City, Kansas. It said in an email that head coverings are a safety risk because they could catch the hot brass when firing a firearm.
"It saddens us that anyone would say we are not inclusive, given that we serve all races and religions every single day in all of our stores," Frontier Justice President Bren Brown said in a statement. "We pride ourselves on this fact, and we strongly believe in America and the second amendment that is for every single American."
Rania Barakat recounted during a Facebook Live news conference Thursday an incident that unfolded on Jan. 1 at the Frontier Justice gun range in Missouri when she went with her husband there to shoot.
The couple waited in line for an hour that day, she said, and when they approached the cashier to pay she was told that she must remove her hijab in order to use the facilities. Barakat said she had shot at other gun ranges without having to remove her hijab.
Frontier Justice employees cited the company's dress code policy, which is posted on its website: "Hats, caps, bandanas, or any other head covering will be removed in the facility, except baseball caps facing forward."
Barakat said she was told by the range's manager that it was "a safety issue." She said they left when it became clear they weren't going to let them shoot.
"I've encountered racism before, but it was never to the point someone told me I had to remove my scarf in order to enter a facility or do any type of activity like this," she said. "It was very shocking to both my husband and I."
She later discovered online reviews about Frontier Justice that were written by other Muslim women who had also been told they needed to remove their hijabs to shoot.
"To have this happen to me personally, it was very sad and, you know, frustrating," Barakat said. "And I would never want anyone to go through what I went through."
Moussa Elbayoumy, chairman of the CAIR's Kansas board, said the local chapter had received a number of reports around the same time about that same facility from other Muslim women who were also told they had to remove their hijabs to shoot.
He contended the range's policy is not based on any legitimate safety concerns, but is meant to exclude Muslim women.
"Frontier Justice, you know, says they value faith, family and freedom," Ghalawanji said. "That appears to be their motto, but, however, their actions tell us that they have shown otherwise."
https://www.sfchronicle.com/news/article/Muslim-woman-says-gun-range-ordered-her-to-remove-15413902.php
--------
Muslim Women Authors Are Building New Worlds Through Sci-Fi And Fantasy
July 16, 2020
Aysha Khan
(RNS) — When blogger Umairah Hussain asked her readers if they would join a book club for science fiction and fantasy novels by Muslim authors, she was overwhelmed by the enthusiastic response and suggestions for additions to the club's reading list.
But there was something unusual about two dozen authors on the reading list Hussein compiled for the club, including the writers behind her favorite series, "An Ember in the Ashes" and "The Daevabad Trilogy."
"Almost all of them were actually published by women in the past few years," said Hussain, a sci-fi fan who blogs at Sereadipity.
In the past few years, Muslim women have quietly taken the speculative fiction publishing industry by storm, earning rave reviews with fantasy and science fiction narratives that upend both the genre's historic lack of diversity and popular depictions of women and Islam.
Last year alone, mainstream publishing houses released at least 13 fantasy and sci-fi books written by Muslim women in English, from Farah Naz Rishi's debut "I Hope You Get This Message" to Karuna Riazi's middle-grade novel "The Gauntlet."
At least another dozen, including sequels to Hafsah Faizal's instant New York Times bestseller "We Hunt the Flame" and Somaiya Daud's award-winning "Mirage," are in the works.
That's a change from the past, when speculative fiction was dominated by stories that drew on Norse, Christian and Arthurian sagas and mythologies.
"You always hear, 'This field has been done to death, what else is there left?'" said author AusmaZehanat Khan, whose book "The Bladebone," the final installment of her fantasy series "The Khorasan Archives," is due out in October.
"Well, here we are."
Many of these titles have earned critical acclaim, with several making it to bestseller lists and earning national and international literary awards. At least two television adaptations have been announced. Fan fiction, fan art and fan Twitter accounts abound.
"My sense is that the ability of Muslim voices to come through so strongly is part and parcel of the new intersectional movement that's happening," said Noor Hashem, a Boston University lecturer who has taught courses on Muslim science fiction. She's working on her own manuscript about faith in contemporary Muslim fiction.
The uptick in Muslim speculative fiction publishing "corresponds to a general trend in speculative fiction publishing which is taking more seriously the contributions of people of color and minority communities, especially after critiques of the whiteness of the genre," Hashem said.
A trickle becomes a flood
The rise of science fiction and fantasy literature by Muslim women in the U.S. and other English-speaking countries began with a slow trickle over a decade ago.
In 2007, G. Willow Wilson — then a journalist writing on the Middle East and religious affairs, now a top comics writer most known for co-creating Kamala Khan, Marvel's first Muslim character to headline her own comic book — published the magical-realist thriller "Cairo."
The dense urban fantasy played with Islamic and Arabic mythology, from jinns to flying prayer rugs to Arabian Nights, while also commenting on Arab-Israeli politics. The graphic novel was named one of the year's best by Publishers Weekly, School Library Journal and the American Library Association.
In 2012, Wilson's cyberpunk thriller "Alif the Unseen" earned rave reviews, won the World Fantasy Award for Best Novel and the Middle East Book Award for Youth Literature, and was featured on NPR and The Washington Post's lists of the year's best books.
In 2015, "An Ember in the Ashes," a debut novel from former Washington Post foreign correspondent Sabaa Tahir, became a New York Times and international bestseller. The dystopian fantasy inspired by ancient Rome "was greeted with such breathless accolades before its April release that it seemed unlikely it could live up to the hype," according to the Times.
And yet, the Times noted, "The hype appears justified."
The hit novel spawned an acclaimed fantasy series, which will end in December with the publication of "A Sky Beyond the Storm," as well as a stand-alone graphic novel. Paramount purchased film rights for the series in a seven-figure deal.
Such early successes — as well as "Throne of the Crescent Moon," the Locus Award-winning 2012 novel by Saladin Ahmad, one of the few prominent Muslim men writing speculative fiction — helped pave the way for the authors who followed.
"Those successes whet the appetite of publishers and editors, making them more willing to look at those kinds of projects," Hashem said.
By 2019, when Wilson returned with another fantasy novel — the critically acclaimed "The Bird King," which unfolds in the final days of Muslim-ruled Granada — she was joined by at least 10 other Muslim women authors releasing books through prominent publishing houses.
In this world, and imagined ones
As a science fiction editor, Khaalidah Muhammad-Ali says her biggest grievance was seeing stories about imaginary worlds where only white people exist.
"It really bugs me to see a far-off future-flung store, and everyone is white, and everyone is assumed to be Judeo-Christian or atheist," the World Fantasy Award-nominated editor said. "Because we are in this world. I don't believe that 100 or 200 or 400 years in the future, we will cease to exist, yet we don't show up in stories about the future."
Author Intisar Khanani agrees.
"Whenever I read something, it was white European fantasy, which was all the publishing industry was in the 1980s and 1990s," said Khanani, whose fairy-tale retelling "Thorn" was republished by HarperTeen in March after she released it independently in 2012.
When Muhammad-Ali and Khanani began writing their own work, they were intent on changing that paradigm.
"It became very important to me as I was learning to be a writer myself, to write worlds where the people I loved and the cultures I find beauty in were present and real," Khanani told Religion News Service. "Because we have the right to take up space in this world, and in our imagined worlds."
A new wave of Muslim speculative fiction writers is chipping away at outdated notions of what belongs in the genre. Their stories often feature strong Muslim women protagonists and integrate themes from Islamic theology, folklore and history.
S.A. Chakraborty's historical fantasy "Daevabad Trilogy" is set in Daevabad, the capital city of a hidden jinn world facing deadly tribalism, religious fanaticism and civil war. Her protagonist is a talented con woman who swindles Ottoman nobles in 18th-century Cairo.
Chakraborty's use of such themes was a smash hit.
Her debut novel landed on multiple best-of-the-year lists and nabbed nominations for the World Fantasy Award, Locus Award, British Fantasy Award and other prestigious prizes. Soon, the trilogy will be adapted for Netflix.
She's already announced her next project, a second HarperVoyager trilogy pitched as an adventure heist set in the 13th-century Indian Ocean — a sort of "Sinbad the Sailor meets Oceans 11."
Or take Khan's "The Khorasan Archives." The series follows the Companions of Hira, a group of mystical women scholars and warriors, in its quest to defeat an oppressive patriarchal group called the Talisman that has come to power. The militia, which not-so-subtly parallels the Taliban, has suppressed all forms of knowledge and corrupted the Claim, the sacred scripture and magic in the land. Like the Quran, the Claim's magic functions through oral recitation.
"I chose this word to reflect the fact that these women are claiming their history and their traditions to themselves and refusing to be erased from it or suppressed in this world," Khan said. "I wanted to take the Islamic tradition and put it in the hands of women and have them be its defenders."
Speculative fiction has allowed a space for many Muslim women to develop such feminist themes.
"The genre allows them to break forms, imagining these utopian spaces where women can have certain kinds of power, often magical or otherworldly powers, that we can see as ciphers for a kind of critique or a reflection on women's empowerment," Hashem said.
And by drawing on Islamic history and culture in their settings and characters, Hashem argued, many Muslim authors implicitly rebuke anti-Muslim ideas of Islam as backward, while also critiquing notions that speculative fiction was born out of the European Enlightenment and Industrial Revolution.
Indeed, speculative fiction has a long and largely overlooked history in Muslim societies, from the Arabian Nights to Bengali educator RokeyaSakhawat Hossain's 1905 "Sultana's Dream," one of the first works of feminist science fiction.
Many writers say invoking elements of their faith into their speculative fiction is a natural fit.
"There's really something special about weaving in Islam, with so many unseen beliefs and fantastical tales that are pivotal in this religion," said artist SafiyahCheatam, whose monthly podcast, "Obsidian," serves up speculative fiction rooted in Afrofuturism.
Cheatam said both Black and Muslim communities often have an innate connection with the "imaginative" natures of both science fiction and the Afrofuturist movement.
"Oppressed people are primed to imagine what things could look like if they were not the victim of so many different systems of oppression," Cheatam said. "I think we see a wider range of what futures could be available to us."
https://religionnews.com/2020/07/16/through-sci-fi-and-fantasy-muslim-women-authors-are-building-new-worlds/
--------
Saudi Arabia: Five children found killed in new house
July 17, 2020
Samir Salama
Abu Dhabi: A father found his five children, a university student and his four sisters aged between 14 and 22 years, killed in their new apartment in Al Shuabah neighbourhood, in Al Ahsa, the largest governorate in Saudi Arabia's Eastern Province, police said.
"Investigations are still ongoing by the competent authorities to find out the reason and who is behind this crime," police added.
The uncle of the victims, Ismail Khalifa Al Saleh, told Okaz that the crime occurred when the parents and children went to view their new apartment in the Al Shuabah neighbourhood of Al Ahsa Governorate.
"The parents left their children in the apartment and went to the market. On their return in the evening, they knocked on the door, but the siblings did not open and the door was locked from inside," the uncle said.
After several attempts, the father forcibly opened the door to find the five children dead. The father reported the crime immediately to the police.
Blood samples, fingerprints and other evidence were gathered from the crime scene and the bodies taken to the forensic medicine department. The autopsy report will be submitted to the Public Prosecution, police said.
Al Saleh said the son, Moayed, is a university student who specialises in English language at King Faisal University.
https://gulfnews.com/world/gulf/saudi/saudi-arabia-five-children-found-killed-in-new-house-1.72641059
--------
Two Pakistanis make list of finalists for 'Women Building Peace Award'
Myra Imran
July 17, 2020
Islamabad : Two Pakistani women, Asia Jamil and Tabassum Adnan, have succeeded in making their place in the list of ten finalists for the inaugural Women Building Peace Award announced by the US Institute of Peace (USIP).
The award recognizes the vital role of women who are working in fragile or conflict-affected countries in pursuit of peace. USIP will announce the first recipient of the $10,000 award during a virtual ceremony on September 15.
The 10 finalists for the 2020 Women Building Peace Award include Ángela Maria Escobar (Colombia), Asia Jamil (Pakistan), Beata Mukarubuga (Rwanda), Irene M. Santiago (The Philippines), Julienne Lusenge (the Democratic Republic of the Congo), Odette Habonimana (Burundi), Rita Martin Lopidia Abraham (South Sudan), Rosa Emilia Salamanca González (Colombia), Tabassum Adnan (Pakistan) and Victoria Nyanjura (Uganda).
USIP received over 150 nominations of women peacebuilders from 51 countries. The 10 finalists were selected by USIP's Women Building Peace Council, an 18-member group of experts and leaders in the fields of gender and peacebuilding, for their exemplary commitment and leadership as peacebuilding practitioners and their key roles in ending and preventing violent conflict. Collectively, they represent eight countries and an intergenerational group of peacebuilders.
"USIP is honoured to use our platform to amplify the important and urgent voices of women who are building peace in their communities and countries. As we struggle to navigate a global crisis and an increasingly complex world, these 10 women stand out as courageous beacons of hope and strength. We hope this award shines a light on the indelible contributions of women peacebuilders everywhere and inspires future generations," said Nancy Lindborg, USIP president and CEO in a press release.
The Women Building Peace Award builds on 10 years of USIP's existing work to empower women, elevate their voices, and support their roles in local and national peace processes. "These are women who have persevered under some of the toughest circumstances. They are inspiring figures and extraordinary models of collaboration, leadership, courage, and commitment," said Marcia Carlucci, co-chair of the council.
https://www.thenews.com.pk/print/687804-two-pakistanis-make-list-of-finalists-for-women-building-peace-award
--------
URL: https://www.newageislam.com/islam-women-feminism/arab-female-directors-spotlight-uk/d/122397
New Age Islam, Islam Online, Islamic Website, African Muslim News, Arab World News, South Asia News, Indian Muslim News, World Muslim News, Women in Islam, Islamic Feminism, Arab Women, Women In Arab, Islamophobia in America, Muslim Women in West, Islam Women and Feminism