New Age Islam News Bureau
31 October 2021
• Anti-LGBTQ Debate: Muslim Women Of Ghana To Withdraw Wards From Boarding Houses
• Rokeya Sultana, Bangladesh Artist Show; Indian Government Postpones Exhibition
• Technology And Women's Football Central To Saudi Arabia Visit: FIFA Secretary General Fatma Samoura
• Afghanistan Crisis: Afghan Refugees Women's Association Holds Protest In Delhi To Support Afghan Females
Compiled by New Age Islam News Bureau
URL: https://www.newageislam.com/islam-women-feminism/lgbtq-muslim-women-ghana/d/125683
--------
Anti-LGBTQ Debate: Muslim Women Of Ghana To Withdraw Wards From Boarding Houses
30 October 2021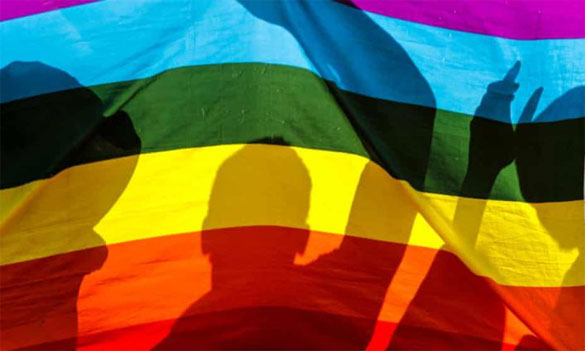 Members of FOMWAG would be withdrawing their wards from boarding houses
-----
Members of the Federation of Muslim Women Association, Ghana (FOMWAG) have given indications that they would be withdrawing their wards from boarding houses.
Speaking to Israel Laryea on JoyNews Desk, the Executive Member of (FOMWAG), Aisha Ali said the reason for their action is because they believe that LGBTQ+ will introduce them to unacceptable acts as Muslims.
They believe that getting their children out of the boarding house will enable them have much more control over their movement and limit their exposure to these immoral practices.
"It boils down to the fact that for us Muslim and as women, the concept of the LGBTQ+ is more of an abomination because right from the context of the Quran, there is nowhere that makes room to accept these acts. So it's just unthinkable for the Muslim Ummah who are women to be thrown into such situation".
Meanwhile, Speaker Alban Bagbin on Monday made the anti-LGBTQ+ Bill Parliament's top priority when the House resumed from recess.
In his opening remarks, the former Nadowli-Kaleo MP said he will ensure that the public knows where every MP stands on the bill.
The Speaker also announced that parliament will conduct an open ballot to determine the decision of each of the 275 members of the House on the bill on the "Promotion of Proper Human Sexual Rights and Ghanaian Family Values Bill, 2021".
Mrs Ali encouraged the passing of the Anti-LGBTQ Bill, saying it conforms with the moral standards of Ghanaians.
"The bill should be passed. It is what is socially and culturally acceptable to the normal Ghanaian because they fear for the future of their kids," she said.
Source: Maame Asabea Mamphey
https://www.myjoyonline.com/anti-lgbtq-debate-muslim-women-to-withdraw-wards-from-boarding-houses/?param=
-----------
Rokeya Sultana, Bangladesh Artist Show; Indian Government Postpones Exhibition
Pia Krishnankutty
31 October 2021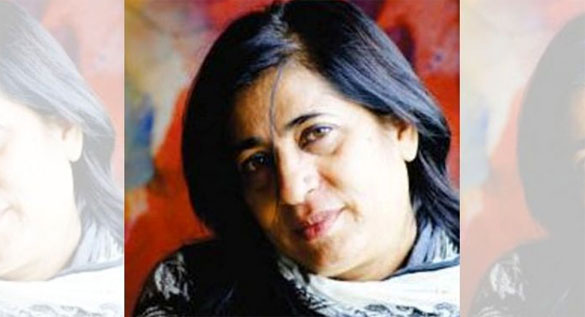 File photo of Rokeya Sultana | Twitter | @SultanaRokeya
-----
New Delhi: Last week, 63-year-old international award-winning Bangladeshi artist Rokeya Sultana was gearing up for a solo art exhibition in India from 23 October to 11 December. The exhibition, planned as a joint collaboration between the Indian Council for Cultural Relations and Dhaka-based non-profit Bengal Foundation, was meant to display 120 to 130 pieces of the artist's work.
In light of the Durga Puja communal violence in Bangladesh against the country's Hindu minority, however, the Indian government decided to postpone her exhibition indefinitely, reported ThePrint earlier this week.
Though Sultana has exhibited in India before, the now-cancelled event was meant to show the full breadth of her work over forty-odd years. The cancellation of the exhibition has come as a shock to her peers in Dhaka University as well as other prominent figures in the country's art community.
Speaking to ThePrint, Bangladeshi photographer Abir Abdullah, whose work has been published in publications like The New York Times, Der Spiegel and The Guardian, reacted by saying: "This is definitely shocking to hear. No artists from any country should be restricted in showing their works or practicing freedom of expression. Why should they be blamed for others' misdeeds?"
Meanwhile, Shishir Bhattacharjee, Professor of Fine Art at Dhaka University, had a more pragmatic view. "Rokeya, nicknamed 'Lovely' by some of us at the university, is a talented artist. But sometimes, the consequences of political turmoil and foreign relations are outside an artist's control," he told ThePrint.
He explained that Bangladeshi artists have long faced restrictions within their own country. "I used to draw political cartoons for newspapers but I stopped after 2017, when broad media laws were introduced in Bangladesh. Artists have been under suppression due to laws like Section 57 of the Information and Communication Technology (ICT) Act."
Many journalists, artists and activists have faced the brunt of the ICT Act, including renowned photographer Shahidul Alam, whose arrest in 2019 for comments on student protests, sparked global outrage.
Sultana is best known for playing with themes of womanhood, sensuality and feminism. Her figural series 'Madonna' and 'Relations' are the most popular, as well as print series 'Fata Morgana'.
In the 'Madonna' series, named after the American pop legend, Sultana depicts the everyday woman navigating the world. She had once explained, in an interview to Daily Star, that the woman in her work is always in a magenta sari to show she's traditional but rebellious underneath.
"The colour, magenta, is a symbol of transforming negativity through the feminine psyche. Magenta is on the verge of being an aggressive form of red, but it is softer, more playful and more positive," explained Sultana. "Madonna' is every girl and every woman".
The 'Fata Morgana' series — which comes from the word denoting a type of ocean mirage — featured 40 abstract and semi-abstract artworks. Unlike the 'Madonna' series, which had a clear cut story, this one played with the idea of distortions. It involved several colourful multi-layer prints achieved through a tedious woodcut and pressure-point technique of printmaking.
She has exhibited her works across countries such as Denmark, Egypt, Turkey, Taiwan, Nepal, Korea, France, Iran, Jordan, and Pakistan at centres like Australia's Blacktown Arts Centre and Bangladesh's Bengal Gallery of Fine Arts.
Sultana has won several awards and scholarships, including a 2012 prestigious Fullbright grant for a 9-month artist's residency at the University of Nebraska-Lincoln. It was there that she learnt the pressure print technique used in the 'Fata Morgana' series.
In the past, Sultana's works have sold at auctions with prices ranging from approximately Rs 9,000 to Rs 80,000 ($122 – $1,162). She continues to be an influential figure in Bangladesh's art community. "I never missed her exhibitions. They were so different and unique," Abdullah told ThePrint.
Sultana was born in Chittagong in 1958 at a time when the country was still considered East Pakistan. It would only gain independence thirteen years later in 1971. She was "influenced by the tumultuous 1971 revolution that created Bangladesh," according to the Bengal Foundation.
Sultana graduated from the Bangladesh College of Arts and Crafts in Dhaka in 1980 and received a master's degree in printmaking from Visva Bharati, Santiniketan in India three years later. Legendary artists Safiuddin Ahmed and Mohammad Kibria were among her mentors.
She is married to former Bangladeshi cricketer Omar Khaled Rumi, and flits between her studios in Sydney and Dhaka. Rumi, apart from being one of Bangladesh's top order batsmen, was also a musician at one point in his career.
Together, the couple have a daughter named Fariba, who is also a musician. In a 2007 interview to Daily Star, Fariba recalled composing a song that her mother had written in memory of her late mother. "My grandmother died last year [2006] and I know how painful it was for my mother to write this song. When she asked me to compose it, I was very nervous and spent a long time working on this particular number," said Fariba.
On 7 October this year, Sultana's works were launched at an exhibition at the Indian Cultural Centre, Gulshan in Dhaka. The event was meant to be a curtain raiser for her first standalone show in India, which now stands cancelled.
Source: The Print
https://theprint.in/features/rokeya-sultana-bangladesh-artist-explores-sensuality-feminism-indians-cant-see-her-show/759430/
----------
Technology And Women's Football Central To Saudi Arabia Visit: FIFA Secretary General Fatma Samoura
30 Oct 2021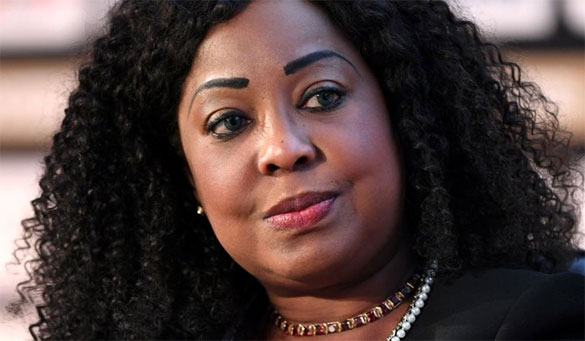 FIFA's secretary general Fatma Samoura (AFP)
-----
A FIFA delegation, led by Secretary General Fatma Samoura, met with football stakeholders and influential figures in Saudi Arabian society in Riyadh earlier this week.
The FIFA Secretary-General took part in a panel discussion on the future of football and how the sport drives social impact as part of the first day of the three-day Future Investment Initiative (FII) forum themed 'Investing in Humanity'. Moderated by Richard Attias, Chief Executive Officer of FII, the FIFA Secretary General spoke alongside Saudi Arabian Vice Minister of Sport Bader Alkadi on the role of football in advancing society, and the role of technology in the modern game.
"We live in an evolving and ever-changing world and football, like many other industries has embraced the outstanding opportunities offered by technology to make the game better for players and fans" said Samoura. "On the pitch, data-driven supportive tools are now used to assist the decision making process of referees, coaches, match analysts and medical staff. Additionally, VAR technology has revolutionized football as it allows referees to make an informed decision regarding an incident during a match and provides match officials a second chance to look at a passage of play before deciding on the appropriate course of action."
During talks at the Saudi Arabian Football (SAFF) Federation HQ with SAFF Vice President Khalid Althebity and the Head of Women's Football Ms. Lamia Bahaian, the FIFA Secretary General complimented the SAFF leadership and the Saudi authorities for the special attention and outstanding financial support given to girls and women's football.
The FIFA delegation then visited Princess Nourah University, the largest university in the world for women, which allowed the opportunity to meet with the Saudi Arabian women's national team and Coach, Monika Staab, to hear her thoughts on Saudi women's football's impressive progression in recent months.
A tour of the facilities allowed the delegation to meet with some of the university's students and learn more about academic life on the campus. The delegation then met with the University's Rector H.E Dr Einas Aleisa where discussions focused on female education and the positive effects educating young girls can have on greater society.
An official meeting with Saudi Arabian Vice Minister of Sport Bader Alkadi then took place at Mahd Sport Academy. Talks covered an overview of Saudi Arabia's sports strategy which focuses on four pillars: mass participation, identifying talents, elite performance enhancement and diversity and inclusion.
The delegation then toured the Mahd Sports Academy to learn more about its goal of creating a golden generation of Saudi Arabian champions on a continental and international level, in a variety of sports including football. Before leaving the Mahd Sports Academy, the FIFA Secretary General met with young female footballers on the pitch and heard what the game means to them.
Meetings in Saudi Arabia concluded with some of Saudi Arabia's leading female voices in sport including Deputy Minister of Women's Empowerment and Minister of Civil Service Hind Al-Zahid, Director of the General Administration of Sports Clubs Affairs at the Ministry of Sports Ibtihal Alsayir, SAFF's Head of Women's Football Lamia Bahaian, Managing Director of the Saudi Sports for All Federation Shaima Saleh Alhusseini, Board Member of the Saudi Arabian Motor Federation and Member of the FIA Aseel Al-Hamad and the Representative of H.R.H Princess Reema Bint Bandar Al Saud-Elise Labott.
Speaking at the conclusion of the visit the FIFA Secretary General said: "Saudi Arabia has made outstanding progress in not only supporting its women in sports, but in pushing them to excel in football. I am impressed and delighted by the excellent work of the SAFF, and I commend Lamia Bahaian, the SAFF's Head of Women's Football, and her team for their passion and commitment to elevate the female game here in the Kingdom of Saudi Arabia."
Source: Fifa
https://www.fifa.com/womens-football/news/technology-and-womens-football-central-to-saudi-arabia-visit
-----------
Afghanistan crisis: Afghan Refugees Women's Association holds protest in Delhi to support Afghan females
31-10-2021
Afghan Refugees Women's Association on Saturday held a protest in Delhi to showcase their support to women in Afghanistan amid the Taliban's hostile takeover of the country.
The protesters carried placards that read "Stop defaming Islam in the name of atrocity on women". Females from different age groups including children and old aged women also participated in the protest. "We don't accept the Taliban government in Afghanistan," another placard said. Meanwhile, children who participated in the protest also called for equal rights for women and held placards saying "education is our fundamental right".
"We are here to speak on behalf of women living in Afghanistan," a women protestor said adding that the females in Afghanistan cannot speak to media now [after the Taliban takeover].
"We want to help these women, Taliban has snatched education right, freedom of women, women are feared of them [Taliban], Taliban just want us to produce babies," the protestor said while lambasting the Taliban takeover. "We want the world not to recognise Taliban and 'blacklist' the Taliban leaders," she said.
According to the international security director at the Asia-Pacific Foundation: "Women's lives [from 1996 to 2001] were very bleak and severely repressed by the Taliban. You're looking at an era where every aspect of a woman's life was controlled, contained, and confined." reported Four Nine.
Source: Free Press Journal
https://www.freepressjournal.in/india/afghanistan-crisis-afghan-refugees-womens-association-holds-protest-in-delhi-to-support-afghan-females
----------
URL: https://www.newageislam.com/islam-women-feminism/lgbtq-muslim-women-ghana/d/125683
New Age Islam, Islam Online, Islamic Website, African Muslim News, Arab World News, South Asia News, Indian Muslim News, World Muslim News, Women in Islam, Islamic Feminism, Arab Women, Women In Arab, Islamophobia in America, Muslim Women in West, Islam Women and Feminism