New Age Islam News Bureau
5 May 2018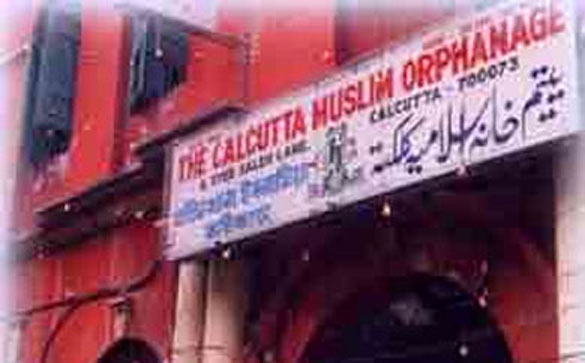 The Kolkata Muslim Orphanage
----
• Saudi Women on Motorcycles Signal New Road Ahead For the Kingdom
• Traffic Department All Set For June 23, When Women Will Be Behind The Wheels
• Saudi Arabia Finalizes Driving License Procedures, Training Programs for Women
• Driving change: Saudi Arabia gears up for women motorists
• Iran: Video Shows Guidance Patrol Brutalizing Young Woman in Tehran
• Iran: Women Protest Ban on Their Entry to Stadium in Qa'emshahr
Compiled by New Age Islam News Bureau
URL: https://www.newageislam.com/islam-women-feminism/another-asifa-kolkata-eight-year/d/115155
--------
Another Asifa in Kolkata: An Eight Year Old Orphan Girl 'Sexually Assaulted' Inside Kolkata Muslim Orphanage
New Age Islam News Bureau
05 May 2018
When the country is witnessing widespread protests over gang rape of girls in Kathua and Unnao, an incident of a similar nature has come to light in Kolkata. An incident of 'sexual assault' on an eight year old Muslim orphan girl in a Muslim orphanage in Kolkata has been reported by an Urdu daily, Akhbar-e-Mashrique, Kolkata. According to the report, the incident occurred five months back around the same time when the incident of Kathua took place. Construction work was going on at the top floor of the Muslim orphanage and labourers were fetching sand and bricks from ground floor to the top floor. In this process, a labourer came in contact with the girl and took her to a secluded place and sexually assaulted her. According to the report, the girl later told her inmates about the incident. This news also reached the members of committee and the staff. A medical examination was done by a doctor and a nurse and the girl was administered pills and ointment. However, the girl said she could not identify the labourer because his face was wrapped by a Gamchha. The orphanage committee did not report the incident to the police and the matter was hushed up.
The incident came to light when one of the committee members Jabeen Khan disclosed the incident to the press. She accused the managing committee of being insensitive to a heinous crime against an eight year old orphan girl and threatened to wage a jihad to bring the culprits to book.
Unfortunately, the next day, the managing committee came up with an explanation trying to present it as an ordinary incident. In a press release, the President of the Committee, Jameel Manzar said that some people tried to blow out of proportion an 'ordinary incident' to tarnish the image of an organization of the 'Millat' and said it was politically motivated as the elections of the Orphanage were round the corner. The press release also claimed that the committee had stripped committee members Roshni Khan and Jabeen Khan of their posts. However, It may be because they had made the incident public.
The trustee of the organization, Shahenshah Jahangir also came down heavily on the committee members who tried to hush up the matter and termed the incident as 'ordinary'. He asked, "How can someone term a 'sexual assault' on a minor girl an ordinary incident"? He said that the office-bearers of the organization tried to suppress the sexual assault on a girl though the organization is founded on Islamic principles.
The secretary of Muslim Orphanage, Abdul Majeed was compelled to resign following a mounting pressure. He took the responsibility of the incident and submitted his resignation. According to reports, Abdul Majid had apprised of the incident but did not take any steps.
At a time when the Muslims of the country are protesting against the gang rape of Muslim girls in Unnao and Kathua and blaming the police and the government of being communal in dealing with the culprits, sexual assault on an eight year old girl in a Muslim Orphanage was declared an ordinary incident by the President of the organization. Those who demanded action against the guilty and demanded justice to the girl were branded enemy of the community who wanted to bring disrepute to the community by making the incident public To them the dignity of a Muslim organization was more important than the dignity of a woman. The culprit was not handed over to the police and a criminal case was not initiated against him only to save the reputation of the organization.
Surprisingly, the 'so-called' Milli organizations that held protest meetings in Kolkata and other towns of West Bengal demanding justice to the victims of Kathua and Unnao are silent over this incident. They have not staged protest meetings demanding justice to the girl and punishment for the culprit and the office bearers and staff of the Muslim Orphanage who suppressed the matter doing great injustice to the orphan girl. To rub salt to the wound, they termed it an ordinary incident. If a Muslim girl had been raped in a Hindu orphanage, these Milli organizations would have hit the streets staging violent protests and demanding justice to the victim and accusing the police and the government of playing in the hands of the communal forces and Muslim leaders would have competed with each other in expressing sympathy with the victim and demanding harshest punishment for the culprit. At the moment, they are all silent because the dignity of a Muslim organization is at stake.
It is an irony of our country and our social mindset that one community tries to shield the rapists because the rape was committed in a temple while the other community tries to suppress the incident because the incident was committed inside a Muslim organization. In both the cases, the hapless and wronged girls were deprived of justice and dignity.
The incident shows that all is not well inside the orphanage. The fact that the girls were exposed to the labourers from outside indicates that there was no privacy and security for the girls inside the orphanage.
Not only that there should be proper inquiry into the incident but also an inquiry should also be made to ascertain that this was the first incident of sexual crime inside the orphanage and similar incidents of sexual crimes have not occurred in the orphanage before. The question comes to fore because Ms Jabeen Khan has alleged that 'Yahan Zabardast Laparwahi Hai' (complete chaos prevails here). In this atmosphere one cannot say that similar incidents will not happen here.
And insiders know what had happened 15 years ago!
--------
Saudi Women On Motorcycles Signal New Road Ahead For The Kingdom
May 04, 2018
RIYADH, SAUDI ARABIA: As night falls on a deserted motor-sports circuit on the outskirts of the Saudi capital, Hanan Abdulrahman weaves through traffic cones on her black Suzuki motorcycle.
The 31-year-old in a yellow learner's jacket has one word for what this feels like: "Freedom."
The scene is new for conservative Saudi Arabia, where, as of June, women will finally be allowed to drive. That right was denied uniquely to women in Saudi Arabia.
Saudi authorities have clarified that women will be permitted to drive motorcycles, vans and trucks in addition to cars. (They also cleared up a question over whether vehicles driven by women will have special number plates. They will not.)
The decision to lift the driving ban, announced seven months ago, is one of the most prominent moves by the ambitious young crown prince, Mohammed bin Salman, as he presses ahead with a much-trumpeted process of modernizing the kingdom.
It is a historic step, female activists say, but they point out that Saudi Arabia remains one of the world's most restrictive countries for women. Under a system known as "guardianship," for instance, women cannot marry or travel without the permission of a male relative.
Meanwhile, a shortage of driving schools for women, the high cost of classes and Saudi authorities' alleged intimidation of women who campaigned for the right to drive have dulled some of the initial euphoria.
But out on the track, Abdulrahman and fellow biker Leen Tinawi, a 19-year-old Jordanian born and raised in Saudi Arabia, are focused on the task at hand.
"My friends think I'm crazy," said Abdulrahman, a self-described adrenaline junkie and fan of extreme sports.
On weekends, the motor-sports circuit screams with drag racers and drifters getting their fix of petroleum-fueled fun in the car-obsessed country. But on Wednesday nights, the circuit is the bikers' domain.
The two women strap on protective gear over their Harley Davidson T-shirts and jeans before their practice. In this private space, they are free to dress as they wish, but no one is sure what the requirement will be out on the road. The long robes known as abayas that Saudi women are required to wear in public are impractical for motorcycle riding, so they hope to be able to wear body-covering safety gear instead.
The women hop on their bikes. For Abdulrahman, it's a 125cc "Suzy." For Tinawi, it's a 250cc Honda called "Honey." They maneuver through the orange cones and practice U-turns under the floodlights before following their Ukrainian instructor, Elena Bukaryeva, 38, aboard a Harley, out onto the track.
Abdulrahman learned to drive at age 14, taught off-road by her father in the hopes that one day she would be able to get a license of her own. He was particularly happy at the news that women would finally be allowed to drive.
"It was a week-long party at my house," Abdulrahman said.
---
For others though, celebrations were short-lived. The women who tirelessly campaigned for ending the ban - some even serving jail time for their protests - say they have been forbidden to comment, even positively, on the move. The last thing authorities in monarchical Saudi Arabia want, they say, is to give the impression that activism can bring about change.
Hatoon al-Fassi, a Riyadh-based professor of women's history who has campaigned for the right to drive, said her celebrations of the ban being lifted were cut short. "A few hours after that joyful event, I received a call asking me not to give any interviews or say anything on social media," she said.
Other women received similar calls from what they say were security officials, she said.
The road to getting on the road has been a long one for Saudi women. Until 1990, it was not technically illegal for women to drive in Saudi Arabia, but there was an unwritten code that they should not. That year, 47 women got behind the wheel and took to the streets to protest. After just over an hour convoying around Riyadh, they were arrested, then were freed to their male guardians within 24 hours.
In 2011, when the region was in the throes of the Arab Spring, the Women2Drive campaign got underway with women posting to social media pictures and video footage of themselves driving. High-profile efforts resumed in 2013, and the following year, Loujain al-Hathloul was detained for more than two months after trying to drive into the country from the United Arab Emirates. She was detained again last year.
Two years ago, the crown prince unveiled "Vision 2030," a program that aims to diversify Saudi Arabia's oil-dependent economy and modernize the country. Mohammed has also pledged to quash religious extremism, which has flourished in the country since the late 1970s.
And some changes have come. The government withdrew powers of arrest from the religious police, who are mandated to promote virtue and stamp out vice with patrols in public places.
In one Riyadh cafe, groups of men and women sit unsegregated as music plays on the patio - a scene unthinkable just a few years ago. And this month, the kingdom's first cinema in 30 years opened, also not segregated.
Some guardianship restrictions have been eased, with a woman supposedly no longer needing permission from a male relative to use many government services, get a job or start a business. But in practice, the permission of a guardian is often still requested.
---
The Saudi leadership had long suggested it could not undertake reforms because of the influence of conservative religious figures.
Those clerics - some of whom had warned that driving could lead women into sinful acts or could even harm their fertility - have fallen silent. One cleric who criticized the lifting of the ban was promptly suspended from preaching after saying that women should not drive because they have only half a brain - and a quarter after shopping.
"Basically, there was no courage, no resolve to confront it," said Sheikh Muhammad bin Abdul Karim Issa, a prominent face of Mohammed's "moderate" Islam. "The voices of resistance are defeated."
But activists complain that the prince's reforms have come hand-in-hand with a clamp down on intellectuals and campaigners.
"They are punishing those that called for this so you won't have a thriving community pressing for change," said Hala al-Dosari, a fellow at Harvard University's Radcliffe Institute and campaigner for women's rights in Saudi Arabia. She wondered why else activists, whose aims seem to converge with those of the country's leadership, remain in jail. Saudi Arabia is interested only in "top down" reform, she said.
Driving lessons are costly and available only in large cities, raising concerns that women outside the educated urban elite will be left behind.
"Certain women from certain circles have always had privileges others haven't," Dosari said. "The disparity will be increased," she said. "Women in remote areas, women who are well-educated but face social restrictions, women who are less well-off, they need to be included."
Women who do not already hold foreign driver's licenses are required to enroll in training courses. At Princess Nourah University in Riyadh, which has one of just five schools offering driving lessons, 20 hours of practical instruction costs about $700.
A woman who can drive but does not have a license is required to take six hours of instruction, the Interior Ministry said. It said the same rule will be applied to men.
"Everything is going as planned," the Interior Ministry said in a statement.
However, some women are campaigning online against the high cost of lessons, with calls for women to begin driving in June without licenses, risking a $40 fine.
"We don't want women driving to be another way of exploiting women economically for the state," said Fassi, the professor. Lessons should be free, she said. "We need to be compensated for what we've gone through."
---
Some Saudis have been wary of the changes.
"It's totally new, so the people aren't accepting it yet," Abdullah al-Dosari, 21, said of women driving, as he sat with his cousins outside a coffee shop in southern Riyadh. He has reservations about his sisters driving, he said, and his father would not allow it.
Safia Ameen, 40, took issue with the mixing of men and women, for instance, at the new movie theaters, but had no problem with women driving. She said it was preferable to traveling in a car with a male driver who was not a relative. Moreover, many families have been forced to stretch their household budgets to pay for live-in drivers.
At the motorcycle school, run by the Bikers Skills Institute, about 70 women initially signed up for lessons. But so far, only three have turned up. Some women even paid the fee of 1,500 riyals (about $400) but did not show.
"Maybe their families were against it," said Bukaryeva, the instructor and wife of the school's owner.
Abdulrahman said her family has been supportive, but she does not discuss driving, let alone motorcycle riding, with colleagues at work. "You feel some people have a negative idea, but we try not to talk about it," she said.
She said she is nervous about the reactions she might encounter on the streets in June. But she doesn't think much about the notion that she is making history.
"It's just about challenging myself," Abdulrahman said. "It's about going out of my comfort zone and being there."
https://www.ndtv.com/world-news/saudi-women-on-motorcycles-signal-new-road-ahead-for-the-kingdom-1847387
--------
Traffic Department all set for June 23, when women will be behind the wheels
May 05, 2018
THE traffic department is all set for June 23 (Shawwal 10) when women in the Kingdom will be behind the wheels, a historic step in the ongoing reforms initiated by Crown Prince Muhammad Bin Salman, deputy premier and minister of defense.
All necessary formalities have been completed in this regard, Director of Traffic Department Maj. Gen. Muhammad Bin Abdullah Al-Bassami has said.
Several driving schools have been opened in cooperation with some Saudi universities. Apart from this, several locations have been earmarked to issue driving licenses to Saudi women holding foreign licenses.
Al-Bassami also talked about computerized surveillance system for monitoring violations like not fastening the seat belt and talking on mobile phone while driving. He said there is a possibility of adding new violations to the list in the automatic monitoring system.
Following are the excerpts from Maj. Gen. Al-Bassami's replies to prominent questions on traffic regulations.
Q: What is the latest situation for implementing the royal order on traffic rules and the executive bylaw, including issuing driving licenses to men and women, alike?
A: All requirements are ready to enable women to drive. Licenses have been issued to open and operate special driving schools for women, according to the highest international standards. The objective is to raise the level of traffic safety in the Kingdom. The Traffic Department has set training programs for women in women-exclusive schools. Also the number of training hours has been specified for each female applicant. This depends on the evaluation of her ability to drive once the application is submitted. Some driving schools have already received applications from female applicants and started training them.
Q: What is the number of driving schools for women?
A2: Till now there are five driving schools for women in Riyadh, Jeddah, Dammam, Madinah and Tabuk. The department is currently studying proposals to open driving schools in various cities and governorates of the Kingdom. Modalities are underway to issue driving licenses to women who have completed training, and replace foreign or international driving license with a Saudi license.
Q: Is the training program compulsory for obtaining a driving license and what is the duration of the training?
A: The amended bylaw for the Traffic Regulation stipulates that to obtain a driving license the trainee, who has the basic driving skills, must complete 6 training hours. The person who does not possess basic skills must get a maximum of 30 training hours. This will decrease depending on the speed with which the person gains the required basic skills.
Q: How do you evaluate your partnership with the universities with regard to opening driving schools?
A: We discerned keenness from the universities to provide high standard driving schools for women in the Kingdom, according to the new criteria adopted by the Traffic Department. Also, the participation of universities in training women to drive facilitates for female students to participate in the training program while they are still in the university. Their studies are not disrupted.
Q: What is the mechanism for dealing with Saudi or expatriate women holding foreign driving licenses? Has the Traffic Department provided them with services to facilitate replacement of international driving licenses?
A: Some 21 locations have been earmarked for the purpose. They are in Riyadh, Dammam, Al-Ahsa, Jubail, Buraidah, Unaizah, Hail, Tabuk, Jeddah, Taif, Makkah, Madinah, Abha, Arar, Jazan, Najran, Qurayyat and Sakaka.
Q: Is it allowed for a woman holding a driving license to work as a female driver in web-based cabs (i.e. Uber, Careem, etc)?
A: The royal order stipulates that the traffic regulations should be implemented on males and females on an equal footing. Therefore, a woman holding a driving license can work in web-based cabs.
As to the criticism that driving schools are charging exorbitant rates, the official said what has been levied is the maximum that is allowed. The same fees will be taken from male applicants also.
The conditions for a female applicant to obtain a driving license are clear: She should be at least 18 to have a private driving license and at least 20 for a public driving license. She should pass the medical test, and the theoretical and practical driving tests after completing the required number of training hours in a driving school.
Al-Bassami stressed that men and women will be treated equally before the law, as per the requirements of the royal order stipulating that both men and women should be treated equally. He added that the regulations are clear.
He said women are working in the Traffic Department in monitoring violations, like not fastening the seat belt and talking on the mobile phone holding the set. Women are being trained to work in the field and in administrative functions. "God willing, women will play an effective role in future", he added.
As to when the electronic platform for receiving objections to traffic violations registered against motorists will be launched, Al-Bassami said the Traffic Department is working hard in completing the technical and administrative requirements and will launch the project soon.
Asked about the number of traffic violations detected for not fastening the seat belt and talking on the mobile phone while driving, Al-Bassami expressed deep thanks to all motorists for positively responding to the electronic monitoring of these violations. He said statistics show a tremendous increase in abidance by traffic instructions. This is evidence of the motorists' full awareness of the dangers of such violations. He added that the Traffic Department still seeks full compliance of the rules by the motorists.
He said the Traffic Department is completing the infrastructure needed to cover all of the Kingdom's cities and governorates with monitoring systems for detecting traffic violations, including CCTV systems.
Al-Bassami said some of the articles of the traffic regulations are being revised, especially fines for traffic violations. The department is also improving the electronic services it is providing to the public.
http://saudigazette.com.sa/article/534193/SAUDI-ARABIA/Traffic-Department-all-set-for-June-23-when-women-will-be-behind-the-wheels
-------
Saudi Arabia finalizes driving license procedures, training programs for women
4 May 2018
All preparations are now complete and in place for women to begin driving, said the director of the Saudi General Department of Traffic.
The director, Maj. Gen. Mohammed bin Abdullah al-Bassami, said that the kingdom has so far launched five driving schools for women in cooperation with local universities in Riyadh, Jeddah, Dammam, Medinah and Tabuk. All the programs have been accredited according to international driving and safety standards, he added.
Also, 21 offices have been established to allow residents carrying a foreign driving license to replace it with a Saudi one. The locations include Riyadh, Dammam, al-Ahsa, Jubail, Buraidah, Oneezah, Hail, Tabuk, Jeddah, Taif, Makkah, Madinah, Abha, Arar, Jizan, Najran, al-Baha, Qurayyat and Sakakah. All licenses will be checked for their validity. They will also be verified through conducting a driving assessment in accordance with article 37, he added.
License procedure
The procedures involved for women to obtain a driving license are clear and simple, said al-Bassami. According to Article 36 of the Traffic Regulation System, all applicants must be 18 years old to obtain a private driving license and 20 to obtain a public license. All applicants must pass medical, driving theory and practice tests involved upon completing the number of training hours necessary.
Al-Bassami notes that the driving education program is an essential process since all applicants must complete a specified number of training hours at approved training schools. The director explained that the hours required vary from six hours, for those with basic driving skills, up to a maximum of 30 hours for beginners.
Al-Bassami said that women have the right to work as taxi drivers and to enlist in ride-hailing taxi services. Individuals interested in this will need to obtain the required driver's license type.
Speaking on recent criticisms against the prescribed cost for women to learn how to drive, al-Bassami said that the costs were only set following an economic study. He also said that the current costs set the margin and will not be exceeded. The same prices will also be imposed at men's driving schools, he added.
Training centers
On using universities as a learning platform for aspiring drivers, al-Bassami said that while the decision to cooperate with them is new, some universities have been given a license to establish top-of-the-range training centers for women. Also, the on-campus training program made it easier for women to train without disrupting their academic schedules.
On traffic violations, both men and women drivers are susceptible to the same fines if a regulation is broken. The system is clear and will apply to all without exception, he added.
According to al-Bassami, women in the kingdom currently play a role in monitoring traffic regulations. For instance, they have been drivers who are not complying with the seat-belt and mobile phone laws. Also, a number of women are being trained to take on administrative or field jobs.
https://english.alarabiya.net/en/features/2018/05/04/Saudi-Arabia-finalizes-driving-license-procedures-training-programs-for-women.html
--------
Driving change: Saudi Arabia gears up for women motorists
May 05, 2018
JEDDAH: No sooner had the announcement been made in September 2017 that Saudi women would be free to drive in Saudi Arabia from June 2018 than many of world's largest car manufacturers began to target them with advertisements.
In addition, driving schools for women were set up in the Kingdom for the first time, while motor insurance companies made plans to target the new female market, and ca maintenance workshops for women are being offered.
Five Saudi universities have launched driving schools for women: Princess Nourah Bint Abdulrahman University in Riyadh, King Abdul Aziz University in Jeddah, Tabuk University, Taif University and Imam Muhammad ibn Saud Islamic University.
The Saudi Driving School, at Princess Nourah University, the first for women in the capital, was launched in partnership with the Emirates Driving Institute in Dubai, an established driving school in the region.
The first motor insurance center for women in the Kingdom officially opened for business on May 1, 2018. The Salama Insurance office, at Salama Tower in Jeddah, is run by an all-female staff.
"The company has many initiatives in employing females, where we have integrated departments managed 100 percent by Saudi female employees, such as the contact center management in the men's section," said Salama CEO Omar Al-Ajlani at the grand opening. "Today's initiative adds a lot to the business as we became the first company to open a specialized women's center to take into account the privacy of women in Saudi Arabia.
"When a claim is received by the company, we will automatically get the client's information from Najm insurance services or from the General Department of Traffic, then adjustments will be made until compensation is transferred."
Al-Ajlani added that "having a female center will allow women freedom and comfort to deal with employees who understand that women are new to this process. Banks and telecoms companies have had female branches for many years but this is the first time an insurance company has opened a female branch."
Mirfat Halawani, a section manager in the new office, said: "After receiving the accident report from the client, it will take five days to cover the damage caused by the insured vehicle."
Sultan Al-Ghamdi, a claims manager, said: "This initiative will allow women to manage their car claims in a safe and facilitating environment."
http://www.arabnews.com/node/1296801/saudi-arabia
--------
Iran: Video shows Guidance Patrol brutalizing young woman in Tehran
04 May 2018
Once again, an amateur camera registered the scene of the State Security Force and Guidance Patrol's savage treatment of Iran's women on the streets.
The Guidance Patrol stopped a young woman on Tehran's Baradaran-e Mozaffar Street in Tehran and violently forced her into the partol's van while she was demanding them to let her go.
Two weeks ago, the news of the Moral Security Police's brutalizing of several young women, including an ailing woman, in a park in Tehran broke out, causing tremendous outrage among the public in Iran and the world.
Maryam Rajavi, President-elect of the National Council of Resistance of Iran, strongly condemned the brutality and savagery saying it once again revealed the ugly, inhuman and anti-Islamic visage of the misogynous mullahs ruling Iran.
She called on Iran's courageous youths to counter and confront such disrespect and violation of Iranian women's dignity by the clerical regime's revolutionary guards and mercenaries and do not allow their sisters to be insulted, suppressed and tortured.
https://women.ncr-iran.org/iran-women-news/5039-iran-video-shows-guidance-patrol-brutalizing-young-woman-in-tehran
--------
Iran: Women Protest Ban on Their Entry to Stadium in Qa'emshahr
04 May 2018
State security forces prevented women from entering Qa'emshahr's stadium, to take part in the celebration of the victory of the city's Textile Factory football team.
The people of Qa'emshahr held a celebration in the city's stadium on May 2, 2018, to honor the Textile Factory's team who had won its way to the higher league. Security forces, however, did not allow young women and girls participate in the celebration inside the stadium.
The women of Qa'emshahr did not back down and celebrated the victory outside, chanting and sounding their horns in protest to the restriction imposed on women. They chanted, "(Entering the) stadium is our inalienable right."
The State Security Force's pulling down of a young woman who was climbing a post to see what is happening inside, faced the public's protest.
https://women.ncr-iran.org/iran-women-news/5038-iran-women-protest-ban-on-their-entry-to-stadium-in-qa-emshahr
--------
URL: https://www.newageislam.com/islam-women-feminism/another-asifa-kolkata-eight-year/d/115155
New Age Islam, Islam Online, Islamic Website, African Muslim News, Arab World News, South Asia News, Indian Muslim News, World Muslim News, Women in Islam, Islamic Feminism, Arab Women, Women In Arab, Islamophobia in America, Muslim Women in West, Islam Women and Feminism