New Age Islam News Bureau
22 February 2022
• Saudi Women Can Apply For Air Hostess Jobs with Saudi Arabian Airline Saudia
• My Hijab: Nigerian Muslim Women on Faith and Fashion
• Pakistan Govt to Counter 'Aurat March', Promote International Hijab Day: Report
• Turkey's Women Journalists Are under Attack from the State
• Women's Costumes in First Saudi State Diverse to Each Region
• Pakistan: Religious Affairs Minister Appeals to Imran Khan to Declare Women's Day As International Hijab Day
• Far-Right Jewish Extremist, Or Leibler, Discovers Her Biological Parents Are Muslim
Compiled by New Age Islam News Bureau
URL: https://www.newageislam.com/islam-women-feminism/ulema-board-qazi-interfaith-weddings/d/126427
--------
All-India Ulema Board Asks Qazis to Officiate Interfaith Weddings in Presence of Parents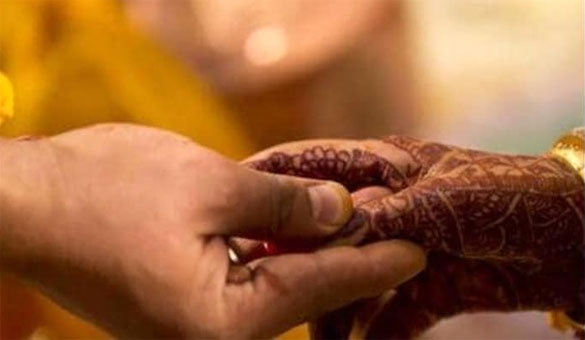 (Photo: Getty)
-----
Feb 21, 2022
BHOPAL: The All-India Ulema Board has asked Qazis to officiate interfaith weddings only in presence of parents of couples for the sake of peace and harmony, the organisation's president said on Monday.
Cases have been filed over inter-religious marriages in states such as Madhya Pradesh under the anti-conversion law, which provides for imprisonment up to 10 years.
Qazi Syed Anas Ali Nadvi, the board's president, said such marriages happening without the approval of parents was harming harmony. "A letter has been written in this regard to all the Qazis to solemnise inter-religious weddings only in the presence of parents of couples," he said.
Nadvi said it is not permissible to get married without the consent and presence of the parents. "It is necessary that at the time of registering the marriages, the necessary documents should be checked for their authenticity," he said. He added the purpose of such marriages should not be only conversion.
Nadvi said they were receiving complaints about secret marriages, which are unnecessarily creating tensions. "It is not right to change religion for marriage. It has come to our notice that people have changed their names according to Islam just for the purpose of registering the marriages but they are living with their old identities."
He added action will be taken against qazis who violate the order. Nadvi said marriages without the consent of parents were hurting the harmonious culture.
Ishrat Ali, a qazi in Indore, said they were not officiating inter-faith marriages since the enactment of the anti-conversion law in Madhya Pradesh. "According to Islam, any adult man and woman can marry each other in the presence of two witnesses. The presence of parents is not necessary."
Madhya Pradesh is among the Bharatiya Janata Party-ruled states that have criminalised what they call forced religious conversion, including through interfaith marriages. Critics of the legislation say they are being misused to target minorities and tend to infantilise women to prevent them from choosing who they wish to marry.
Vigilante groups have targeted interfaith couples and the anti-conversion laws were passed after a campaign against "love jihad", the term Hindu groups use to describe relationships between Muslim men and Hindu women. The groups believe "love jihad" is an organised conspiracy of Muslim men to trick Hindu women into marriage.
Source: Hindustan Times
https://www.hindustantimes.com/india-news/muslim-body-asks-qazis-to-officiate-inter-faith-weddings-in-presence-of-parents-101645441700842.html
--------
Saudi Women Can Apply For Air Hostess Jobs with Saudi Arabian Airline Saudia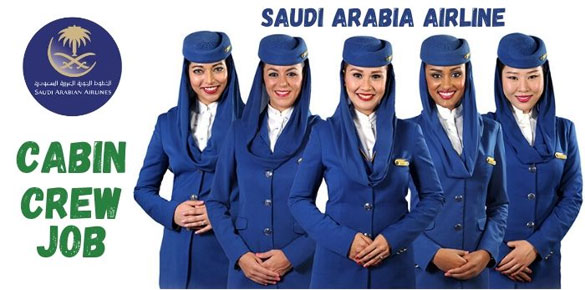 February 22, 2022
Khitam Al Amir
Dubai: Saudi women aged 20-30 can from now on apply to work as flight attendants at Saudi Arabian airline Saudia.
The airline stipulated secondary education and fluency in English as minimum qualifications for the job.
Shortlisted candidates will have to clear admission stages and tests, and undergo a two-month training. They will also have to clear a medical examination.
In 2020, Flynas, a low-cost Saudi private airline, started recruiting Saudi women to work as air hostesses, in a new first while creating new job opportunities for women. It was the first among Saudi carriers to recruit women in senior positions.
Source: Gulf News
https://gulfnews.com/business/aviation/saudi-women-can-apply-for-air-hostess-jobs-with-national-airline-1.85921531
--------
My Hijab: Nigerian Muslim Women on Faith and Fashion
21 FEBRUARY 2022
Maiduguri — 'I'll tell my daughter: Know your rights, love yourself, and always have your own money!'
What's in anyone's wardrobe is inherently political. That's especially true in Nigeria's northeast, a region at the centre of a more-than-decade-long jihadist conflict where how a woman dresses comes under particular scrutiny.
Most Muslim women in the main city of Maiduguri, the birthplace of Boko Haram, believe their religion calls on them to cover their hair, and will wear at least a headscarf known as a hijab, usually paired with a floor-length gown.
How thick or long the hijab, how loose or tight - adorned or plain - the gown, is all wrapped up in cultural perceptions of how a northern woman should dress.
At the extremist end of the dial are the jihadists, who obsess over the control of women and their bodies. Their puritanical ideology holds that women should be largely confined to their homes, and, when out in public, as anonymous as possible.
Veils, headscarves, vibrant robes - even socks and gloves for the more conservative - what Muslim women wear reflects a culture of "modesty" and a negotiated and shifting idea of appropriate attire.
The passages in the Quran recommending what today is understood to be a hijab means "covering" is generally interpreted as a religious duty. Even among women in the northeast who describe themselves as feminists, the discussion is less about the rights and wrongs of this injunction, but the broader - and evolving - issue of women's position in society.
For Muslim women, there are a range of traditional hijab and gown styles to choose from, depicting differences in region and class. From the long gele veil, to a tight bodice atampa in African ankara print, or a more conservative Gulf-style Abaya.
By playing with length, pairings, and fit, cultural attire can be creatively reinvented.
But a new generation of women in the northeast rejects that hyper-masculine creed. Dressing modestly is their choice, they say - an expression of their religious identity, not a dress code commanded by the jihadists, nor a symbol of their diminishment, as some view the hijab.
The New Humanitarian sat down with four upwardly mobile young women - Aisha Muhammed, Fatima Lawan, Samira Othman and Zainab Sabo - to get their take on the changes underway in gender relations in the northeast, and how that is reflected in fashion.
To capture the feel and flavour, the four were photographed at the city's derelict railway station by Fati Abubakar, a photojournalist from Maiduguri who has chronicled the impact of the war on her home region.
The station is across the road from a pile of rubble once known as the Markas or "centre", the former home of Boko Haram when it was still just an extremist sect. It was bulldozed by the army in 2009 after the group launched a short-lived insurrection that marked the beginning of their jihad.
"Around the railway station area, young girls weren't free to move around [during the days of Boko Haram]," said Zainab, who runs a bakery business. "Boko Haram came up with something new that was very extreme; they were forcing their views on people."
But here, a decade on, this group of graduates is proud to don their hijabs, and determined to leave a mark on society. By fully owning the headscarf, they have turned it into an item of couture, to be worn with style and panache.
"It's different from 10 years ago [when Boko Haram was active in Maiduguri]. Then, there would be that stigma that you weren't dressing correctly," said Aisha, a local NGO worker. "But now I'm wearing my small little veil, and I feel free!"
These women embrace a global modesty movement that argues fashion need not be revealing or a challenge to one's faith. They described how social media allows a pan-African sharing of the hijab aesthetic - an empowering affirmation of their identity as Muslim women that transcends Boko Haram's parochialism.
Although there's a cultural necessity to "covering", they argue it's their choice as Muslim women - despite the social pressure and the much-debated notions of "choice" and autonomy.
The larger battle
Dress code conformity wins Muslim women in the northeast a stake in a bigger battle. Compliance allows them to compete in the job market, and with that comes greater personal independence and financial security - all anathema to the jihadists.
The surge in aid and development money to the northeast has created job openings that women have enthusiastically stepped into. Ultra-conservative gender roles have been further eroded by the economic fallout of the conflict, with everyone in a Maiduguri household now expected to pull their weight.
"You can't depend on your father or husband as the sole provider; you have to flex your entrepreneurial skills," said Fatima, an aid worker, referring to the welter of new home-based businesses, from perfume and cosmetics to IT.
"Everybody is doing something," she nodded. "It's still very hard [because of the state of the economy], but the number of women that now have skills and are hustling - this is the peak."
Culture does change - sometimes quickly, sometimes slowly. Historically, veils were rare in the northeast. Instead, variations of hairstyles - for both men and women - were important markers of age and status, especially among the Kanuri, the largest ethnic group in the region.
But the 1970s saw the beginning of the spread of a stern wahhabi doctrine from Saudi Arabia. Religious leaders who had studied in the Gulf promoted the hijab, embraced by Maiduguri's educated elite as part of a growing religious revival.
The modesty movement provides a new twist: From the hip-hop and commercial high street fashion-influenced hijab popular in the West to the more conservative apparel of the Gulf and Turkey favoured by women in Maiduguri.
But there has been a global counter reaction to modest fashion by some male trolls. They argue that by jazzing up their hijabs, and being hypervisible on Instagram, women are ignoring the essence of the headscarf.
That negative, regulatory voice is also heard in Maiduguri, said Zainab.
Sitting around a conference table in a private house converted to workshop rooms - one small example of the impact of the development industry - these women see themselves as having far more opportunity than their mothers ever did to impact society.
"Nobody can stop us. We're moving forward," said Aisha, caught up in the positivity around the table. "When you've tasted freedom - especially the financial independence part - nobody wants to go back to the way it was."
Beyond the city
So far, so middle class. But gender roles are also being tentatively reshaped in the displacement camps, bursting with people who have fled the rural areas where the war is being fought - a conflict that has killed at least 35,000 people and forced more than two million people from their homes.
Women-headed households are common due to the deaths of husbands and sons - or their detention by the security forces. Even when there is a man around, wives receive direct aid payments, which gives them a measure of control over family spending.
Yakura Abakar sews traditional caps to supplement her food ration in the Dalori displacement camp, just outside Maiduguri. She now sends her daughters to school, which had not been the case in her old rural village, close to the town of Dikwa, near the Cameroonian border.
"Women have become very wise, very active," Abakar told The New Humanitarian. "These young [NGO] women teach us how to do things, and some of the attitudes we've learnt from them."
But it's more a case of incremental change than revolution. Boko Haram's austere gender authoritarianism has deep roots within traditional society. Whatever softening has taken place at the margins, the gender dynamics mean that men - as around the world - still retain considerable political, economic, and cultural power.
"As a woman, you're judged all the time," said Samira, one of the four interviewees. "Men do worse things, the real haram [forbidden] things, but patriarchy says that it's always the woman who is wrong."
In the majority Christian south of Nigeria, wearing a hijab has also become politicised. For some, the headscarf is synonymous with "Islamisation", part of a perceived plot to overturn the country's secular constitution: School classrooms have become a particular point of friction.
Crises driven in part by identity-based tensions have deepened under the northern-led government of President Muhamadu Buhari: the jihadist conflict, expanding banditry that's linked to young Muslim pastoralists, and a growing demand for secession by the militantly Christian southeast.
"What hijab-critics need to realise is that it's not being worn for you - it's being worn by Muslim women who want to cover and be modest as part of their freedom of expression," Rahama Baloi, a conflict specialist, told The New Humanitatrian.
When she worked in the cosmopolitan capital, Abuja, Baloi said she was at times teased by colleagues that her hijab denoted sympathy for Boko Haram.
"I don't align politically on the basis of my hijab," she explained. "My hijab doesn't define what I believe in - but it's what you grew up with; it's what you feel comfortable with."
Yet the women around the table were confident they were asserting a new Islamic vision of feminism - one harking back to the early days of their faith and quranic ideals of equality. What went unsaid was what happens to women in the northeast who transgress, who ignore the cultural guardrails - and who sets the punishment?
The male backlash
Hauwa Mahdi, an academic who has done key work on the hijab in Nigeria, told The New Humanitarian she remembers walking past a mosque in Maiduguri in the 1980s wearing a hijab, but also jeans. That drew furious shouts from men in the area who accused her of being "disrespectful".
"You can't be in a Muslim country and just go out anyhow; you'll be quickly judged as ill-mannered," said Aisha, explaining the sensitivity of compliance. "It's a northern thing. The culture, regardless of the religion, is to cover. Even Christians [in the northeast] are more comfortable covering their bodies."
Aishatu Kabu quit an international NGO job to start her own women's empowerment organisation. In a region with the country's worst social and health indicators for women, freedom to wear what you want is not on her list of priorities.
"What we're battling for here is against child marriages, the need for girls' education, reproductive health - we haven't gone beyond that level yet," Kabu told The New Humanitarian.
She fears the gender gains made so far are fragile, that a backlash is building among men over their perceived loss of control, which extends from displacement camps - where men are resisting the women-centred focus of aid delivery - to the marital home.
Mahdi, the academic, is also concerned. "If women are not organised to preserve their [empowerment] wins, then, as soon as peace returns, it's back to the kitchen," she explained. "That's how patriarchy operates."
Yet Zainab, the baker, insists her generation of women is "woke" and different.
"I'll tell my daughter: 'Know your rights, love yourself, and always have your own money!'"
Source: All Africa
https://allafrica.com/stories/202202220021.html
--------
Pakistan govt to counter 'Aurat March', promote international hijab day: Report
Feb 22, 2022
As women in Pakistan prepare for 'Aurat March' scheduled to be held on International Women's Day on March 8, the Imran Khan government is seeking to thwart their efforts for women empowerment by hailing hijab in order to promote conservatism, said a think tank, Policy Research Group (POREG).
In order to roll back 'Aurat March' organised every year by Pakistani women on International Women's Day, Minister for Religious Affairs Noorul Haq Qadri has appealed to Prime Minister Imran Khan to declare March 8 as International Hijab Day.
The minister has claimed that the 'Aurat March' held across Pakistan on that day since 2018 goes "against the principles of Islam."
In his letter to Imran Khan, Qadri has suggested a regressive measure to alter "the status of an UN-designated international day that aims to celebrate the social, economic, cultural and political achievements of women", reported the think tank.
"No organisation should be allowed to question or ridicule Islamic values, norms of society, hijab or the modesty of Muslim women at the Aurat March or any other event held in connection with International Women's Day as these acts hurt the sentiments of Muslims in the country," read the letter written by the minister.
However, Qadri's statement drew flak from women lawmakers, diplomats and civil society leaders, following which, he issued a clarification saying "Obscenity and hooliganism in the name of rights should not be allowed under any circumstances," further alleging that his letter "reflected the collective thinking of the Pakistani society," reported POREG.
Aurat March, which was first held in the city of Karachi in 2018, is now organized every year to celebrate International Women's Day. The march highlight the issues women face in Pakistan.
In the last four years, educated urban women, many from mainstream political parties and from the academia in Pakistan have made good use of the Aurat March on the streets and on social media to create awareness of women's dismal conditions in the country, according to the think tank.
Ironically, misogyny and patriarchy in Pakistan have also united staunch rivals- Pakistan Tehreek-e-Insaf (PTI) government and opposition Jamiat Ulema-i-Islam-Fazl (JUI-F)- as they both have come together to oppose 'Aurat March' in the country, reported the Dawn newspaper.
Source: Hindustan Times
https://www.hindustantimes.com/world-news/pakistan-govt-to-counter-aurat-march-promote-international-hijab-day-report-101645508864375-amp.html
--------
Turkey's women journalists are under attack from the state
21/02/2022
Journalism is in peril in Turkey, a country that is becoming known more for its jailed journalists than the quality of their reporting. Increasingly, though, it is Turkey's female journalists, once the frontline defenders of Turkish media freedom, who are in the crosshairs. From institutional bias to the government's repressive gender policies, being a woman in the Turkish news business is a thankless and often costly, endeavour.
Two years ago, the story read differently. In December 2020, the Turkish edition of Madame Figaro featured "The Jedi Women of The Fourth Estate", five successful female journalists who were fighting the industry's dark forces. Not only had these women established themselves in Turkey's male chauvinistic media ecosystem, but they were still airing critical views despite an expanding bubble of censorship that was granted a legislative boost after a failed coup attempt in 2016.
Fast forward to 2022, and at least three of the five "Jedis of journalism" have appeared to become casualties of Turkey's war on the press.
Last month, journalist and television presenter Sedef Kabas, the first Turk ever hired by CNN International, was detained for allegedly insulting President Recep Tayyip Erdogan. Her crime: reciting a proverb about a bull, a palace and a barn on television. With a disproportionate show of force, Kabas's home was raided at 2am and she was taken into custody. Prosecutors have demanded an 11-year jail term. After the sudden arrest, fellow Madame Figaro "Jedi" Ozlem Gurses, reported the arrest on social media, lamenting the fate of her colleague.
Since the cover shoot, each of the other three women featured by Madame Figaro have left their positions. Ahu Ozyurt, a Columbia Journalism School graduate with more than 30 years of experience in news, lost her job at TV100 in a round of lay-offs. Tuluhan Tekelioglu left her job as a television anchorwoman to pursue documentary filmmaking. Even Esra Aysan, the editor-in-chief of Madame Figaro who brought the women together, has left the magazine.
"My heart is breaking," Gurses wrote on Instagram. "All of us are educated, smart, conscientious, hardworking, strong women. The outcome should have somehow been different."
Even in more emancipated countries, women are underrepresented and underpaid in the media landscape, especially in executive positions. In the United States, 73 percent of the top management jobs in the media sector are held by men. The gender gap seems hardest to bridge at the top echelons of liberal journalism. At The New York Times, for instance, two out of every three bylines are by men.
It was only after the #MeToo movement that Western media warmed up to the idea of female executives. In 2019, the Financial Times appointed its first female editor-in-chief, Roula Khalaf, in its 131-year history. In 2015, Katharine Viner broke the glass ceiling at the 194-year-old The Guardian and Zanny Minton Beddoes became the first female editor at the Economist in its 170 years. If it took this long for women in the West to ascend to the highest rungs of the media ladder, how can one expect Turkey's female journalists to get there sooner?
Still, the gendered headwinds that Turkish journalists must navigate are particularly fierce. Turkey ranks 133 out of 156 countries for gender equality, according to the World Economic Forum and women make up less than one-third of Turkey's labour force. Meanwhile, President Erdogan has pursued policies that have infuriated women's rights activists, lawyers and opposition politicians. He has gone on record saying that women are not equal to men and has accused feminists of rejecting motherhood. Last year, he annulled Turkey's ratification of the Istanbul Convention on violence against women, bending to hardliners.
All of this translates to a dismal showing for women in Turkey's media industry. In 2014, the Bianet news agency found that 90 percent of newspaper editors-in-chief were men and just 16 percent of newsroom executives were women. Further analysis conducted in 2020 by Yunus Erduran and Dilek Icten, for the Media Research Association (MEDAR), found that 20 percent of employees in print media and 16 percent in television, are women. Moreover, a February 2018 survey of the Journalists' Union of Turkey's Women and LGBTI Commission, found that six in ten female journalists have been discriminated against due to their gender and more than 55 percent believe they are victims of unequal pay.
It is hard not to conclude that Turkey's leaders have no interest in reversing these trends. Months before withdrawing from the Istanbul Convention, a report prepared by the Coalition for Women in Journalism (CFWIJ) ranked Turkey first in the world for violence against female journalists. Even more troubling, CFWIJ found a 158 percent spike in police violence against women in the news, a horrific uptick that can only be read as the state deliberately targeting female journalists.
Legal harassment and intimidation by the state have become daily hazards for journalists in Turkey and in 2021, 18 journalists were behind bars (down from 84 in 2016). Sedef Kabaş is one of the state's most recent victims. The government's position is clear: journalists who speak their minds have no place in today's Turkey and that goes double for women.
Source: The Arab Weekly
https://thearabweekly.com/turkeys-women-journalists-are-under-attack-state
--------
Women's costumes in first Saudi state diverse to each region
February 22, 2022
RIYADH — The ancient costumes of Saudi women who lived in the first Saudi State were simple, yet unique. Women's dresses at the time of the founding of the state were mainly made of natural materials and fabrics. These costumes varied in accordance with different regions and special occasions.
Women's clothing in the first Saudi State differed according to regions. These included clothes for daily use and others for special occasions. In this context, the official website of Saudi Arabia's Founding Day stated: "Women's fashion varied at the time of the establishment of the first Saudi State and its types were diverse as each region had its own costumes."
Women's clothes in the northern Saudi Arabia at that time were called the Maqrona, which is a black kerchief that is folded with its middle to form a triangle. Woman wraps this clothing on her head.
In southern Saudi Arabia, women used to wear the dress called the Sheyla. It is a piece of black cloth decorated on its edges with threads of different colors, or with types of beads, and is fastened with a yellow or red band.
Reviewing women's clothing in various regions during the first Saudi State, the website noted that women in central Saudi Arabia used to wear a dress called the 'Mukhannaq,' which was a transparent silk fabric made of chiffon or tulle, completely sewn except for the opening to encircle the face. Young girls wore this dress when they ventured out of their homes.
The dress that was worn by women in eastern Saudi Arabia was known as the Batoola, which covered the entire face except for the opening of the eyes. Elderly women favored this dress. It was made of thick fabric and dyed with indigo with lines inside.
The website pointed out that women in western Saudi Arabia used to wear the Misdah, which is a loose dress that does not show the features of the body, and it consists of five pieces of different sizes, which are fixed to each other so as to take the shape of a uniform. This dress was made of plain or patterned fabrics.
The ancient costumes during the first Saudi State were designed in a way that it well suited various seasons and special occasions, such as the abaya called Daffat Al-Maahoud, which was decorated with black silk threads, well fitted to the body of the bride, the website noted.
Source: Saudi Gazette
https://saudigazette.com.sa/article/617371/SAUDI-ARABIA/Womens-costumes-in-first-Saudi-state-diverse-to-each-region
--------
Pakistan: Religious Affairs Minister appeals to Imran Khan to declare Women's Day as International Hijab Day
22 February, 2022
Islamabad [Pakistan], February 22 (ANI): Pakistan's Minister for Religious Affairs Noorul Haq Qadri has appealed to Prime Minister Imran Khan to declare March 8, International Women's Day, as International Hijab Day, said a think tank, Policy Research Group (POREG).
This comes at a time when the Aurat March organisers on Friday announced its manifesto for 2022 based on the theme of "Reimagining Justice" in Pakistan.
Aurat March, which was first held in the city of Karachi in 2018, is now organized every year to celebrate International Women's Day. The march highlight the issues women face in Pakistan however the Minister's appeal to Imran Khan do not promote forward-thinking which the women desire.
The minister said that "Aurat March" held across Pakistan on that day since 2018 goes "against the principles of Islam."
His request to Imran Khan is nothing but a way to demean "the status of an UN-designated international day that aims to celebrate the social, economic, cultural and political achievements of women," reported POREG.
In a statement he wrote, "No organisation should be allowed to question or ridicule Islamic values, norms of society, hijab or the modesty of Muslim women at the Aurat March or any other event held in connection with International Women's Day as these acts hurt the sentiments of Muslims in the country."
According to Dawn newspaper, the Minister is trying to "possibly take advantage of the controversy around the hijab in parts of India."
The newspaper noted that "This is a critical juncture in history, when women's rights movements are gathering momentum not only in Pakistan but around the world, in the wake of increasing gender-based crimes and injustices."
The Imran Khan-led PTI government is opposing the Aurat March and it reeks of deep-seated misogyny and patriarchy in the country. (ANI)
Source: The Print
https://theprint.in/world/pakistan-religious-affairs-minister-appeals-to-imran-khan-to-declare-womens-day-as-international-hijab-day/841590/
--------
Far-Right Jewish Extremist, Or Leibler, Discovers Her Biological Parents Are Muslim
By Tobias Siegal
21 February 2022
A prominent far-right Jewish activist has been forced to reexamine her beliefs after finding out her biological parents were Muslim, she acknowledged in an Israeli television report broadcast on Sunday.
Or Leibler, 22, has become a well-known figure among both Muslims and Jews in the Old City of Jerusalem.
She became increasingly involved with far-right groups in the capital following last year's 11-day war between Israel and the Gaza-ruling Hamas terror group, Channel 13 news noted, attending protests organized by Lehava, a far-right and Jewish supremacist group that opposes the intermarriage of Jews and non-Jews, and openly sharing her extreme ideology influenced by the late Rabbi Meir Kahane.
Despite living in southern Israel, she would make weekly commutes to one of Jerusalem's most explosive areas, while walking around with an Israeli flag. Her activity has been described by some as a deliberate attempt to cause provocation, a claim she strongly denies.
"In this day and age, in the State of Israel, being Jewish is provocative," she insisted.
Leibler regularly shared videos of her confronting Arabs near Damascus Gate, one of the main entrances to Jerusalem's Old City, located south of the flashpoint neighborhood of Sheikh Jarrah.
"Anyone who supports Palestine is a potential terrorist," she said on one occasion. "I have a problem with Palestinians who don't recognize the State of Israel… who don't recognize me as a Jew who belongs here. I see them as murderers for all intents and purposes."
In another video, she can be seen holding an Israeli flag, saying, "this flag represents love and peace," while telling a nearby Arab activist waving a Palestinian flag that his flag "represents murder and Jew-hatred."
"They're after our blood, it's that simple," she has said.
And yet, the discovery she would soon make would be anything but simple for her.
Leibler was adopted when she was 30 days old, after her biological parents, reportedly drug addicts, struggled to support her.
"[Doctors] had to clean my body from drugs for about two or three weeks after I was born," she said.
Her adoptive parents, a Jewish couple from northern Israel, provided Leibler with a new chance at life. Describing herself as a restless child, Leibler said she gave her parents a hard time growing up, "always looking for new ways of crossing the boundaries."
While describing her adoptive parents as "supportive and loving," she left home at the age of 18 and lost touch with them: "After I turned 18, I decided that their path was not the same as mine."
At that point, Leibler's relationship with Lehava intensified, as she gradually became an active member of the organization.
"I was always interested in videos posted by Lehava… it made me want to get up and do something," she said, claiming the real purpose of the organization is to "fight assimilation."
She decided to open her adoption file after giving birth to her son at the age of 20, during her mandatory military service.
"I wanted to know where I came from," she told Channel 13.
Nothing could have prepared her for the next meeting she had with her social worker, who told her that her biological father was Muslim and her biological mother was born Jewish but had recently converted to Islam.
"At that moment, my whole world fell apart," she said, realizing she was a 20-year-old, soon-to-be single mom, who was going through an identity crisis.
"Your identity is suddenly shattered," she said. "What am I really?"
Leibler said she has never had anything against Muslims or Islam but describes her discovery as a challenging blow to her Jewish identity.
"I can't describe what it feels like, how happy I am to be Jewish. It's something that comes from within and makes me want to shout: 'I am a proud Jew,'" she said. "It's not easy… I used to stand in front of the mirror and tell myself, 'I'm not Muslim, there's no way I'm Muslim.'
"You've already formed your ideology, you already know which way you're headed, left or right, and then it hits you — wait, but I don't belong here."
Leibler eventually decided to meet her biological parents, hoping to get some answers about her past, and perhaps her future.
However, the ideological differences between Leibler and her parents that had developed over the span of 20 years proved too hard to overcome.
Describing the encounter with her biological mother as cold, she said she couldn't bring herself to feel like she belonged.
"It wasn't the place I came from," she said, describing walking into her biological mother's home for the first time. "I felt unrelated to her," she added.
She said she hugged her father "out of respect," but said "there was nothing else there."
A while later, Leibler recalled receiving a message from a friend, telling her that her biological mother had posted a comment on one of her TikTok videos.
The comment, posted on a video showing Leibler confronting Arabs in Jerusalem, read: "This is my daughter, I'm ashamed of her."
Leibler said the comment made her become even more entrenched in her extreme beliefs. "That's when I took it to the next level, looking for confrontations," she said.
However, as a young single mother two years later, Leibler said she wants to try and renew the relationship with her biological parents once again. Meeting and confronting them again, she said, would give her some closure.
Source: Times Of Israel
https://www.timesofisrael.com/far-right-jewish-extremist-discovers-her-biological-parents-are-muslim/
--------
URL: https://www.newageislam.com/islam-women-feminism/ulema-board-qazi-interfaith-weddings/d/126427
New Age Islam, Islam Online, Islamic Website, African Muslim News, Arab World News, South Asia News, Indian Muslim News, World Muslim News, Women in Islam, Islamic Feminism, Arab Women, Women In Arab, Islamophobia in America, Muslim Women in West, Islam Women and Feminism