New Age Islam News Bureau
25 July 2022
• Yemeni Model Entisar Al-Hammadi Moved To Solitary Confinement in Houthi Prison
• Veiled Women Are Exposed To Racism and Discrimination in Jobs in the Netherlands, Germany and Spain
• Afghanistan Journalists Centre Condemns Pistol-Whipping Of Female Radio Host, Selagi Ehsaas
• Gaza's Women and Girls See No Escape from Violence
• Interfaith Love between Sikh Man and Muslim Woman Triggered the 'Hate Attack' On Gurudwara Priest in Alwar
• Islamic Centre Group and North Lanarkshire Muslim Women's Alliance Hold First In-Person Public Event in Over Two Years
Compiled by New Age Islam News Bureau
URL: https://newageislam.com/islam-women-feminism/embracing-maharashtra-women/d/127565
--------
All Hell Broke Loose On Women, Daughters for Embracing Islam in Maharashtra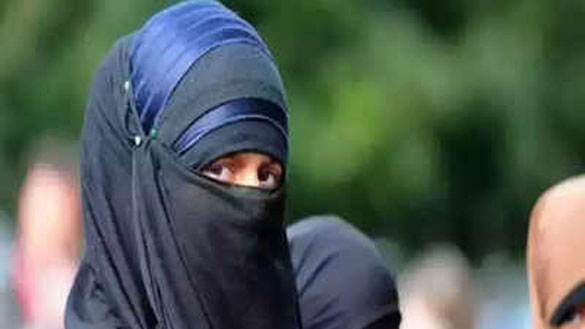 Representative image
-----
July 25, 2022
Nagpur, July 25 (KMS): Hindutva inspired neighbours have asked a widow and her two daughters to vacate their home in the vicinity of Nagpur, the winter capital city of the Indian state of Maharashtra after they knew that the mother and her two daughters have embraced Islam.
The area known as Kamptee had earlier witnessed a flare-up after a post supporting BJP's Nupur Sharma who gave blasphemous comments during a TV show. Weeks after the communal tension, the latest incident has left security agencies on tenterhooks.
The woman's husband had suffered a paralytic attack and eventually passed away around a couple of years ago, leaving the economically weak family in dire straits. With her daughters in college, the woman was struggling to make her both ends meet.
The family began depending on the support of a young Muslim shop owner in front of their house, whom she started calling her son. The youth also allowed the family to use his shop premises, before shifting elsewhere to a bigger facility.
Inspired by the treatment of the Muslim shopkeeper, when the woman and her daughters decided to embrace Islam, all hell broke loose. The youth was squarely blamed for the family's religious conversion. "We have a family-like bond which has nothing to do with Islam. Until someone has a deep-rooted affinity and attraction for Islam, the religion doesn't accept such a conversion," said the businessman.
Source: KMS News
https://www.kmsnews.org/kms/2022/07/25/all-hell-broke-loose-on-women-daughters-for-embracing-islam-in-maharashtra.html
--------
Yemeni Model Entisar Al-Hammadi Moved To Solitary Confinement In Houthi Prison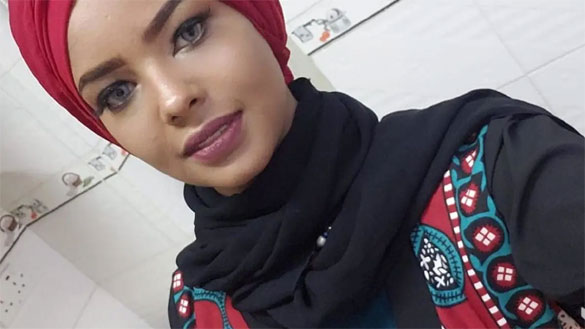 Entisar al-Hammadi
-----
23 July, 2022
Yemen's Iran-backed Houthi militia moved Entisar al-Hammadi, a model sentenced to five years in prison last year, to solitary confinement, local media reported on Saturday.
Al-Hammadi was moved to solitary confinement following "horrific torture" at the Central Prison in Houthi-held Sanaa, news website Yemen Future reported, citing sources.
According to Yemen Future, al-Hammadi was physically abused and severely beaten.
Two sources, one of whom is a prisoner at the Central Prison, said the warden beat up al-Hammadi with an electric cable for chewing the narcotic plant khat outside her designated cell.
Al-Hammadi was detained in February 2021 and sentenced to five years in prison eight months later.
The Houthis charged al-Hammadi with prostitution, drug dealing, and breaching Islamic norms. Al-Hammadi denied all charges.
In May 2021, human rights organization Amnesty International said that al-Hammadi was forced to confess to several crimes, including drug possession and prostitution.
Born to a Yemeni father and an Ethiopian mother, the young woman worked as a model for four years and acted in two Yemeni television series in 2020.
Source: Al Arabiya
https://english.alarabiya.net/News/gulf/2022/07/23/Yemeni-model-Entisar-al-Hammadi-moved-to-solitary-confinement-in-Houthi-prison
--------
Veiled Women Are Exposed To Racism and Discrimination in Jobs in the Netherlands, Germany and Spain
Sakina Fatima
23rd July 2022
The state of controversy arose on the communication platforms, coinciding with the circulation of field research showing the extent to which veiled women are exposed to racism and discrimination when they apply for jobs in the countries of the Netherlands, Germany and Spain.
The research report was published on a website affiliated with the University of (Oxford) British, on July 9, and caused an uproar after a university researcher participated in the work through her personal account on Twitter, Thursday, July 21.
Participating in the research were Marina Fernandez-Reino, Valentina Di Stasio from the University of (Utrecht) in the Netherlands, and Susanne Veit from the German Center.
The published research shows that 65 per cent of Muslim women who attach their hijab pictures to their CV when applying for a job in the Netherlands, reject them directly without calling for a personal interview, as well as in close proportions in Spain and Germany.
The research adds that the image of the veil is not the only element for which Muslim women are rejected in those countries, because many send applications without attaching a personal photo.
The CV included that the applicant for the job contributed to work related to Muslims, such as volunteering in a religious centre or an Islamic charitable association.
Commenting on the results of the research, activist Jihad al-Haq attacked European culture, saying, "Europeans think that their racism is okay, because they have good reasons to be racist."
It takes courage to wear the hijab on a daily basis, and I think we will never get to a point where we don't worry a little bit about hijab discrimination," said researcher Voula Via.
In July 2021, the European Court of Justice said that companies can prevent Muslim female employees from wearing the hijab in certain circumstances, in a ruling by the highest court in Europe in two cases filed by two women in Germany, who were suspended from work after they wore the hijab.
The reasons for the court's decision – based in Luxembourg – stated that the employer in the two places informed the two employees that wearing the hijab was prohibited, and they were suspended from work and told to come to work without a hijab, or they would be transferred to another job.
The court ruled that "a ban on wearing anything that expresses political, philosophical or religious beliefs in the workplace may be justified by the employer's need to present a neutral image to clients, or to prevent any social squabbles."
The issue of the headscarf has sparked controversy across Europe for years, highlighting sharp divisions over the integration of Muslims into European societies.
In 2017, the European Court of Justice ruled that companies have the right to prohibit the wearing of the headscarf or any other visible religious symbol in the workplace under certain circumstances.
In 2014, the French Supreme Court upheld a ruling to dismiss a Muslim daycare worker after she wore the hijab in a private kindergarten, and 10 years earlier, France – which has the largest Muslim minority in Europe – banned the wearing of the hijab in public schools.
Source: Siasat Daily
https://www.siasat.com/65-of-women-wearing-hijab-denied-jobs-in-netherlands-spain-and-germany-2375926/
--------
Afghanistan Journalists Centre Condemns Pistol-Whipping Of Female Radio Host, Selagi Ehsaas
24 July, 2022
Kabul [Afghanistan], July 24 (ANI): The Afghanistan Journalists Center (AFJC) has expressed concern at the incident in which the female host of Dost Radio in Nangarhar province in eastern Afghanistan, Selagi Ehsaas was recently attacked by unidentified gunmen.
AFJC condemned violence against the media and journalists after the beating of Selagi Ehsaas, who was returning from work on July 20, when she was stopped by unidentified gunmen and pistol-whipped in Moi Mubarak village of Surkh Rod district in Nangarhar province, reported Khaama Press.
The locals brought Selagi to the hospital after she fell unconscious due to the attack, the locals said, adding that she is still in shock and fear.
She said she does not "feel safe", Khaama Press reported, quoting locals.
It is alleged that the female broadcaster was beaten by the Taliban and was also said to work as a midwife in one of the private hospitals; however, the Information and Culture Department of the Taliban in Nangarhar province has denied the claims.
Previously, on June 6, the manager of Dost Radio, Sahar Sirat Safi, was detained by Taliban intelligence in Kabul and released after 28 days.
According to UNAMA, there have been significant changes in the country's media landscape, including the closure of more than half of the free media, the evacuation of hundreds of journalists, and rising work restrictions, violence, and threats against journalists.
Earlier in May, while reporting a women's demonstration, journalist Roman Karimi and his driver were detained and tortured by the Taliban.
The United Nations Mission in Afghanistan (UNAMA), in a statement on World Press Freedom Day, said that they "deplore the erosion of rights for journalists and media institutions under the Taliban."
In another statement, German Special Representative for Afghanistan and Pakistan Jasper Wieck in a tweet said that "Press Freedom is key for Afghanistan and Afghans. Restrictions on national and international media outlets must stop."
Notably, the ever-increasing restrictions against media in Afghanistan have also drawn widespread criticism globally with the United Nations (UN) and the Committee to Protect Journalists (CPJ) decrying the arrests, demanding the Taliban stop harassing local journalists and stifling freedom of speech through continued detentions and threats.
With the consistent arbitrary arrests of journalists by the Taliban, the media in Afghanistan faces several restrictions. In the last year, several blood-curdling incidents of harassment of Afghan journalists and media workers have been recorded.
Since the Taliban took over Afghanistan in mid-August last year, it rolled back women's rights advances and media freedom revoking the efforts on gender equality and freedom of speech in the country.
Over 45 percent of journalists have quit since the Taliban assumed power.
The ever-increasing restrictions against media in Afghanistan have also drawn widespread criticism globally with the United Nations (UN) and the Committee to Protect Journalists (CPJ) decrying the arrests, demanding the Taliban stop harassing local journalists and stifling freedom of speech through continued detentions and threats.
The Taliban had promised women's rights, media freedom, and amnesty for government officials in the group's first news conference after the takeover in August. However, activists, former government employees, and journalists among others continue to face retribution. (ANI)
Source: The Print
https://theprint.in/world/afghan-media-body-condemns-pistol-whipping-of-female-radio-host/1053378/
--------
Gaza's women and girls see no escape from violence
July 24, 2022
ABASSAN, Palestinian Territories: Seventeen-year-old Istabraq Baraka fell pregnant soon after her wedding in the Gaza Strip. Three months later her husband killed her.
"She died from a severe beating, which caused bleeding on the brain and lungs and broken ribs," said her mother Nazmiya.
Sitting with her husband Suleiman in a garden in Abassan, near the city of Khan Yunis in the south of the Palestinian territory, the 53-year-old talks at lightning speed about last year's killing of one of her two daughters, as well as the loss of an unborn grandchild.
Istabraq's father wipes tears away with the corner of a red-and-white keffiyeh wrapped around his head.
He laments the slow pace of legal proceedings since his daughter's husband handed himself in to the police shortly after the killing.
"The perpetrator admitted his crime, a year and a month until now and nothing's happened," said the 70-year-old.
Femicide is on the rise in Gaza, according to figures from the Women's Center for Legal Aid and Counselling, a Palestinian civil society group.
The organization registered six killings and suspicious deaths related to domestic violence in 2019, a figure which rose to 19 the following year.
UN Women said the situation worsened at the onset of the coronavirus pandemic in 2020, which resulted in the "lockdown of survivors of violence with their abusers."
Ayah Alwakil, a lawyer from the Palestinian Center for Human Rights, said women can consider violence from their husbands normal behavior in Gaza's patriarchal society, which has been controlled by the Hamas Islamist group since 2007.
"Some women don't know their rights and some others are afraid of going to court, for lack of family support," she added.
The Palestinian Central Bureau of Statistics said 38 percent of women in Gaza faced physical or psychological violence from their husbands in 2019, but Alwakil estimated the true figure to be far higher.
Men convicted of killing their wives can be jailed or face the death penalty. But the sentence is reduced if they commit a so-called "honor killing," in which a relative is murdered because they are deemed to have brought shame to the family.
UN Women says such "outdated and discriminatory laws" impede justice.
Additionally, those seeking to escape domestic violence risk losing their children.
If a wife obtains a divorce, custody passes to the ex-husband once a daughter turns 11 or a son reaches nine.
Noha Khaziq, 31, stayed with her abusive husband because they had four children.
He killed her in February.
"Her husband tied her up and left her at home so that she couldn't escape and get out. When he returned she was dead," said her brother Abdelaziz, who shares his sister's green eyes.
"We feel satisfied with the death sentence ruling against the husband, five months after the heinous crime, but we demand the sentence be enforced quickly," said the 28-year-old.
The Khaziq family has not seen Noha's children since she was killed, because custody was granted to their father's relatives.
Fifteen years since the Israeli-led blockade of Gaza began, it is almost impossible for women fleeing violence to leave the Palestinian enclave.
In a territory home to 2.3 million residents, around 40 women are staying in only two specialized refuges.
When AFP visited one of them, a woman with bruises covering one side of her face sat in a corner. She was about to return to her husband, rather than risk losing access to her children.
"The law is not on women's side all the time in the Gaza Strip," said Aziza Elkahlout, a spokeswoman for the social development ministry which runs one of the refuges.
"We thought of opening the safe house because of the injustice women are exposed to," she added, blaming the Israeli blockade for Gaza's dire living conditions.
But such reasoning is inadequate for Suleiman Baraka, who says the authorities are partly responsible for his daughter's killing.
"The government helps the offender because it doesn't take any immediate decisions," said Istabraq's father.
He is reminded of his daughter every time he reaches for his phone, whose screen shows a photo of him with his two girls.
More than a year since Istabraq was killed, he warned that delays in reaching justice only "encourage criminals."
Source: Arab News
https://www.arabnews.com/node/2128261/middle-east
--------
Interfaith Love Between Sikh Man And Muslim Woman Triggered The 'Hate Attack' On Gurudwara Priest In Alwar
bySwati Goel Sharma
Jul 24, 2022
On Thursday night (21 July), a former granthi (priest) of a gurudwara was attacked by five men in what is being seen by the Sikh community as a religious hate crime in the Alwar district of Rajasthan.
The attackers, believed to be Muslims, cut the Sikh man's hair before letting him go. Victim Gurbaksh Singh is a resident of Milakpur village in Alwar's Ramgarh tehsil.
In his statement recorded in the first information report (FIR) filed in the case, Singh said he went to the adjoining Alawada village to buy some medicines at around 7.30 pm.
On his return, a man on the road signalled him to stop, saying that a Sikh man was lying injured. As Singh stopped his motorcycle, the man, joined by four others, held him by his neck. Two of them were carrying knives. They threw chilli powder in his eyes and covered his eyes with a cloth.
They began discussing among themselves a plan to behead Singh. When Singh pleaded to know his offence, the men said that his kind were eloping with Muslim women. Singh said that the men were mistaken, that he was a not a native of Alwar but of Sikri, and he was a pujari at a gurudwara.
Hearing this, the men called up one "Jumma," asking what to do with Singh. The man on the other side told them not to kill Singh, but to leave him after cutting his hair. Singh pleaded with the men not to cut his hair and instead cut his throat. However, the men did as instructed.
By the time Singh removed the cloth strip on his eyes, the men had left.
The FIR (number 417/2022) was filed at Ramgarh police station on 21 July. Based on the complaint, the police booked "Jumma sarpanch" and four unidentified men under the Indian Penal Code (IPC) sections 323 (causing hurt), 341 (wrongful restraint), 307 (attempt to murder), 153A (promoting enmity), and 295A (deliberately hurting religious sentiments).
In Sikhism, "kesh," or uncut hair, form one of the "Five Ks," which are physical symbols worn by Sikhs who are initiated into the Khalsa. The other Ks are Kara (a steel bracelet), Kanga (a wooden comb), Kaccha (cotton underwear), and Kirpan (steel sword).
A resident of Alawada village, without wanting to be named, told Swarajya over the phone that in April a man from the Sikh community had eloped with a Muslim woman for marriage. Both are adults and the affair was consensual.
"The Meos saw it as an affront to their community. They staged protests. Eventually, Jumma intervened and made the police recover the woman. From the police station, Jumma brought the woman back home despite her wish to go with the Sikh man," the source said.
"Since then, that Sikh family has been living under threat. They have not been going out much," he added.
The source said that Jumma Khan is the Sarpanch of Alawada. He said Muslims comprise "1500 votes" in Alawada, compared to the "400 votes" of Sikhs.
In Alwar, Muslims are overwhelmingly converts from the Meo jaati. Sikhs are largely Rai Sikhs that come under the backward castes.
News agency PTI has quoted Alwar Superintendent of Police Tejaswani Gautam as saying that it appears that Singh was targeted because of old enmity between Sikhs and Meo Muslims in Alawada village over alleged love affairs.
On Friday (22 July), the local Sikh community held a panchayat to make a consensus on demands and staged a protest outside the police station asking for swift arrests in the case. The protest was joined by Hindu residents.
About Alwar
The district of Alwar, which borders the state of Haryana, comprises a large portion of what is called the Mewat belt, known for its high rate of crime. Mewat gets its name from the native Meo jaati population. Almost the whole of the jaati group has converted to Islam over several centuries.
A part of the belt is in Haryana's Nuh district, where criminals from the Meo community recently mowed down a high-ranking police officer of Haryana police.
The belt is notorious for cow smuggling and slaughter activities. In 2019, the then Haryana director general of police Manoj Yadava told a bench of the Punjab and Haryana High Court in an affidavit that the police personnel in Mewat were working in quite a hostile atmosphere, facing danger to their life and safety.
The court in turn observed that the offences of cow smuggling and slaughter in Mewat were "being committed by hardcore smugglers, fully trained, and that too in a well-planned manner on large scale in an organised way."
In 2018, a man named Rakbar Khan, who was from the Meo community and a charge-sheeted cow smuggler, died after being caught by residents of Lalawandi in Alwar around midnight while he was dragging two cows through a field. Villagers handed him to the police, but Khan died in police custody the same night.
The police booked several villagers for Khan's "murder," accusing them of beating him and causing internal injuries. A large section of the media and activists used the case to raise the bogey of "lynchistan" and labelled Alwar a "Hindutva laboratory." (Read Swarajya's rebuttal to the labelling here.)
Source: Swarajyamag
https://swarajyamag.com/politics/interfaith-love-between-sikh-man-and-muslim-woman-triggered-the-hate-attack-on-gurudwara-priest-in-alwar
--------
Islamic Centre group and North Lanarkshire Muslim Women's Alliance hold first in-person public event in over two years
ByIan Bunting
24 JUL 2022
Friends of Airdrie and Coatbridge Islamic Centre (FACIC) and North Lanarkshire Muslim Women's Alliance were "absolutely thrilled" to hold their first in-person public event in more than two years.
Due to the COVID pandemic, the groups had been unable to organise their popular annual community open day gatherings at the Islamic Centre.
However, around 800 people joined staff and volunteers from both organisations for a fun-packed "Eid in the Park" event held in Strathclyde Park.
Guests included 10 North Lanarkshire councillors and representatives from Voluntary Action North Lanarkshire, the NHS and social work services.
There were multiple stalls on display under beautifully decorated gazebos and visitors got to sample special Biryani and carrot cakes in the tradition of Eid.
Arts and crafts, face painting, henna and boat rides wowed the children and there was also space to play football and cricket.
Dr Irfan Jehangir, FACIC chairman, told Lanarkshire Live : "This was our first face-to-face public event since the start of the pandemic and it was wonderful to once again bring the Lanarkshire community together in style.
"We used to hold an annual open day at the Islamic Centre but moving to Strathclyde Park gave us much more space and around 800 people were in attendance; the response was overwhelming.
"Eid al-Adha is the event to commemorate the great sacrifice offered by the prophet Abraham, which is a common point between the Abrahamic faiths of Christianity, Judaism and Islam.
"Everyone embraced Eid, and the different cultures on display, and were keen to learn more about everything.
"The good weather was like the icing on the cake in what was a truly wonderful day."
Dr Jehangir added: "FACIC and North Lanarkshire Muslim Women's Alliance would like to send a big thanks to everyone who made 'Eid in the Park' such a special event.
"Special appreciation goes to all of our partners from the council who were such a brilliant team and helped make every activity seem so easy to organise and take part in.
"Teamwork really does make the dream work and we've been incredibly touched by the heart-warming messages our teams have received in person and via social media.
"FACIC intends to continue organising community events and activities with a view to bringing together the various cultures and communities that have made Lanarkshire their home and helped build stronger relationships, boosting the social fabric of our society."
Head here to find out more information on FACIC and here for further details on North Lanarkshire Muslim Women's Alliance.
Source: Daily Record UK
https://www.dailyrecord.co.uk/in-your-area/lanarkshire/islamic-centre-group-north-lanarkshire-27538785
--------
URL: https://newageislam.com/islam-women-feminism/embracing-maharashtra-women/d/127565
New Age Islam Islam Online, Islamic Website, African Muslim News, Arab World News, South Asia News, Indian Muslim News, World Muslim News, Women in Islam, Islamic Feminism, Arab Women, Women In Arab, Islamophobia in America, Muslim Women in West, Islam Women and Feminism