New Age Islam News Bureau
10 December 2020
• Gunmen Shoot, Kill Female TV Anchor Malala Maiwand In Eastern Afghanistan
• Pakistan's Famed Sports Journalist Zainab Abbas Talks about Challenges She Faced as a Woman
• More Afghan Women Arrive In Kazakhstan As Part Of EU-Funded Educational Project
• Somalia-Born, US Citizen Husband Gave Triple Talaq Over Phone: Hyderabad Woman
• Saudi Arabia Announces New Penalties Against Abusing Women
• Women Account For 60% Of Social Security Beneficiaries Across Saudi Arabia
• Jail For Arab National For Blackmailing Young Woman On Social Media
• Hindu, Christian Women 'Marketed' By Pak As 'Concubines', 'Forced Brides' In China: US
Compiled by New Age Islam News Bureau
URL: https://www.newageislam.com/islam-women-feminism/afghan-women-take-motorbikes-raise/d/123718
--------
Afghan Women Take To Motorbikes To Raise Awareness About Domestic Violence
Wahida Paikan
Dec 10, 2020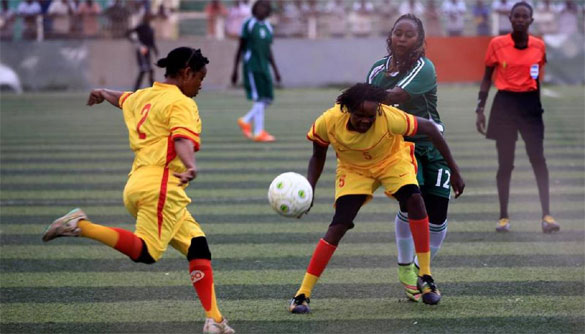 Almost 4,000 cases of domestic violence have been recorded in the past 10 months, but many more are thought to go unreported
------
Afghan women are coming to the end of 16-day awareness campaign to raise awareness about domestic violence. The campaign, which began on 25 November ands ends on 10 December, features several events including a women's motorbike riding display.
Ten young Afghan women from the remote province of Daykundi, central Afghanistan, took part in the display, which included men in the audience. It was an event designed to bring would bring people's attention to the issue of women's rights and was supported by Oxfam International.
It is rare for a woman in Afghanistan's remote villages to ride a motorbike. In contrast, in the country's mountainous areas where there are no proper roads, it is considered normal to use bikes. Despite this, for many Afghanis the thought of a woman riding a motorbike is strange.
Marzieh Hamdard, director of the Women's Affairs Office in the Daykundi province, told Independent Persian: "This event was organised to show that riding a motorbike is a normal activity, and that women have the right to go about their day to day lives in an open, safe and better environment".
The motorcyclists from Daykundi also called on other families to let their daughters learn how to ride bikes so that their lives could be made easier.
Around 60 years ago, the United Nations declared 25 November, the International Day for the Elimination of Violence against Women. Every year, on this occasion, campaigns are organised with the purpose of creating a better world for women. Traditionally, campaigns are organised for 16 days from 25 November until 10 December which is Human Rights Day. These coordinated campaigns focus on tackling issues such as domestic violence.
The Afghanistan Independent Human Rights Commission (AIHRC) announced last week that in the past 10 months, 3,888 cases of domestic violence have been recorded in the country. Taking into account the large number of cases that go unreported, the statistics are on the rise.
According to officials from the AIHRC, crimes are becoming increasingly violent with 35 percent of recorded cases involving physical abuse such as murder, assault, mutilation, injury, or forced labour.
https://www.independent.co.uk/news/world/asia/afghan-women-take-to-motorbikes-to-raise-awareness-about-domestic-violence-b1768809.html
--------
Gunmen Shoot, Kill Female TV Anchor Malala Maiwand In Eastern Afghanistan
10 December 2020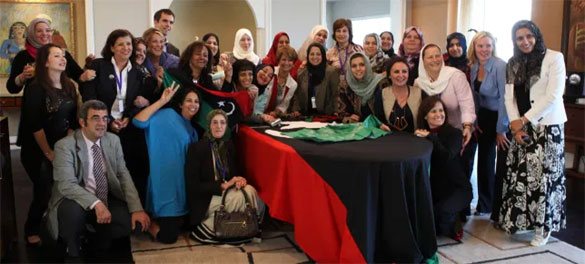 Gunmen shot and killed a female TV anchor in eastern Afghanistan early Thursday,
------
Gunmen shot and killed a female TV anchor in eastern Afghanistan early Thursday, officials said.
The attackers opened fire on Malala Maiwand's car soon after she left her house in the eastern Nangarhar province, said Attaullah Khogyani, a spokesman for the governor.
For all the latest headlines follow our Google News channel online or via the app.
No one has claimed responsibility, but an ISIS- affiliate is headquartered in eastern Afghanistan and has claimed most of the recent attacks on civilians in Afghanistan. The Taliban also operates in the area.
In addition to working as a TV and radio presenter, Maiwand was also an activist who advocated for the rights of Afghan women and children.
Two Afghan journalists were killed in separate bombings in Afghanistan last month. The international press freedom group Reporters Without Borders has called Afghanistan one of the world's deadliest countries for journalists.
https://english.alarabiya.net/en/News/world/2020/12/10/Gunmet-shoot-kill-female-TV-anchor-Malala-Maiwand-in-eastern-Afghanistan-
--------
Pakistan's famed sports journalist Zainab Abbas talks about challenges she faced as a woman
Dec 08 2020
LAHORE: Pakistani TV host and sports presenter Zainab Abbas recently talked about her journey into the world of sports and how she faced several challenges as a woman to make her mark in the industry.
Titled "The missing sportsmanship in sports," Zainab's talk was a part of Fearless, a virtual event that features a line-up of live speakers as well as prerecorded talks given by TEDWomen 2020.
Talking about why she chose to be associated with sports, she said that growing up, it had always been her passion to play sports, predominately cricket.
"The idea of sportsmanship stems from the fact that sport is generally an equaliser irrespective of gender, race, or skin colour. It focuses on your talent, skills, strength, and above all, merit," she said.
Despite her passion for the field, however, she had to face various hurdles throughout her journey before becoming a successful sports presenter.
First, it was difficult to convince her parents about her choice of career and manage their disappointment when she had to skip an exam to watch live cricket matches.
She then talked about how she moved away from the world of sports after her graduation and joined a corporate organisation in London where she was subjected to racism and prejudice.
And even when she got the opportunity to be auditioned for a World Cup cricket programme in Pakistan, her interviewers doubted her knowledge of the sport solely on the basis of her gender.
She said that even after she became a sports journalist, some of her colleagues hurled allegations at her for stealing their content and entering the field on the basis of nepotism.
To her disappointment, some of the cricket legends she looked up to refused to let her interview them because she was a woman.
"I was heartbroken because as a child, these were the people I looked up to," she said. "But I realised that I need to keep my focus as it was the only thing that kept me going even in times of adversity."
However, the same cricketers later acknowledged her work and willingly let her interview them as she had cemented herself in the field.
"I think the world was not prepared or used to see a woman taking lead in a field which was guarded by men for so many years," she said. "Nonetheless, I learned never to let critics bother me or let people get under my skin."
Acknowledging the achievements of women in sports, she said that their progress is a manifestation of true sporting spirit and sportsmanship.
https://www.geo.tv/latest/322969-zainab-abbas
--------
More Afghan women arrive in Kazakhstan as part of EU-funded educational project
By Kulpash Konyrova
DECEMBER 9, 2020
A second group of ten Afghan women, recipients of the scholarships funded by the European Union, arrived in Kazakhstan to pursue education, the press-service of regional point of OSCE said on December 9.
The students will begin their academic journey with online English language classes at Almaty Management University (AlmaU) Language School. After its successful completion, they will enroll at one of the top universities in Kazakhstan – Kazakh-British Technical University, to study mining.
"The project runs under a €2 million grant provided by the EU to support Afghan women in their strive for higher education. In total, 50 Afghan women will obtain higher, technical, and vocational education at various universities across Kazakhstan and Uzbekistan by 2025," the OSCE said. "Empowering women via education creates vast personal as well as economic impact, such as it generates opportunities to realise one's potential and ability to contribute to their communities upon returning to Afghanistan," it added.
"Women are central to economic growth and sustainable development and their economic empowerment is crucial to the progress of any country. According to the new EU Strategy for Central Asia, it is in the joint interest of the EU and of Central Asian states to intensify cooperation to promote peace and stability in Afghanistan. In other words, without a peaceful Afghanistan, there will be no prosperous Central Asia. Connecting Afghanistan, Kazakhstan, and Uzbekistan by an 'educational bridge' strengthen the social and economic linkages among them, thus contributing to address security challenges, and helping ensure a more peaceful and prosperous future for the region, the press service said, quoting EU Ambassador to Kazakhstan Sven-Olov Carlsson.
The first group of 30 Afghan women arrived in Almaty in October 2019. They have successfully completed language training and enrolled into Bachelor, Master and Technical and Vocational Education Training (TVET) programmes to study agriculture, finance and mining at Satbayev University, Kazakh-British Technical University and Kazakh National Agrarian University. Due to COVID-19 restrictions, the students are currently taking academic courses online.
Afghan women face disproportionate barriers to enter education and employment compared to their male counterparts. According to the 2019 UNDP Human Development Report, only 13 percent of all adult Afghan women have completed a secondary education, while 37 percent adult men have. Poverty, security issues, gender stereotypes and social norms are among the main causes for the limited access to education among Afghan women.
United Nations Development Programme (UNDP) in Kazakhstan is an implementing partner of the initiative. Yakup Beris, UNDP Resident Representative in Kazakhstan, said, "UNDP in Kazakhstan is very proud to be part of this important joint initiative. We strongly believe that the development of any society is impossible without the full and active participation of women. Empowering women through removing existing barriers and inequalities is vital for them to stand on equal footing with men and to be able to contribute to their communities and economies".
This summer the project was officially launched in Uzbekistan. Ten Afghan women became scholarship recipients to study Agriculture at The Educational Center for Training Afghan Citizens in Termez (ECTAT). Thus, all 50 women have been already selected and are currently at various stages of education in Kazakhstan and Uzbekistan.
https://www.neweurope.eu/article/more-afghan-women-arrive-in-kazakhstan-as-part-of-eu-funded-educational-project/
--------
Somalia-Born, US Citizen Husband Gave Triple Talaq Over Phone: Hyderabad Woman
Dec 10, 2020
Hyderabad: A 24-year-old woman from the city has alleged that her Somalia-born, US citizen husband gave her 'triple Talaq' over the phone. She has urged the Union ministry of external affairs to ensure justice for her.
The woman, Saba Fatima, from Chandrayangutta, said she had got married to Ahmed in January 2015 while he was in Hyderabad. The Nikah (marriage) was performed as per Islamic laws and registered with the Telangana Waqf Board.
She said that after the marriage, they used to stay at a rented house in Tolichowki and Malakpet.
She said that the now 40-year-old Ahmed had left the country and used to visit her every six months. He last visited her in February 2020, she said. He later went to meet his mother and then travelled to the US where he stayed in Boston.
Saba Fatima said that he was in touch with her from Boston, and used to send money for her daily needs. However, on October 6, she said he called up her father and "pronounced talaq without any reason".
"Since then, he has not been in touch with me and has blocked my number. I have tried to reach out to my mother-in-law, who lives in Dubai, and my sister-in-law who lives in London. They first assured me of justice, and later they also blocked my number," she said.
Saba Fatima has urged Union external affairs minister to ask the ministry of external affairs to get through to her husband.
https://timesofindia.indiatimes.com/city/hyderabad/husband-gave-triple-talaq-from-us-over-phone-city-woman/articleshow/79651102.cms
--------
Saudi Arabia announces new penalties against abusing women
November 25, 2020
Khitam Al Amir
Dubai: A fine of up to 50,000 riyals and one-year imprisonment for those who physically and psychologically abuse women in Saudi Arabia, the Public Prosecution warned. 'Anyone found guilty of abusing women physically or emotionally will face a fine of up to 50,000 riyals and a jail sentence to up one year,' the Public Prosecution said in a statement posted on its twitter account.
According to local media, these penalties will make anyone thinks twice before daring to abuse his wife, sister or any female relatives. The move comes as part of ongoing Saudi efforts to eliminate violence against women, and as part of the Kingdom's reforms that give women more rights and freedoms.
Saudi women are gaining more rights and freedoms since Prince Mohammed Bin Salman took office as Crown Prince in 2017. In line with the Saudi Vision 2030 led by Mohammed Bin Salman, women were granted permissions to work, drive and travel and fully engage in all aspects of life, most notably the relaxing of the guardianship law that allows women to travel without male guardian's consent.
Saudi Human Rights watchdog calls for stringent measures
Dr. Awwad Al Awwad, president of the Saudi Human Rights Commission (HRC), underlined the need for enhanced cooperation from all competent bodies as well as more stringent measures to eliminate all forms of violence against women.
Al Awwad made the statement to mark on the International Day for the Elimination of Violence against Women, which is celebrated worldwide each year on November 25, he said that protecting women's rights and empowering them is a culmination of the political will and reform measures being pursued by the Saudi leadership.
He urged to report all violations against women to the commission and other concerned authorities. "HRC looks forward to reporting all cases of violence committed against women," he said. He stressed the need to take more measures to enhance the protection of women's rights, and raise public awareness about their issues and rights.
"This is essential to create an environment in which women can exercise their rights guaranteed by the Shariah and the law as well as to realize the aspiration of the wise leadership in accordance with the Kingdom's Vision 2030," he said. He noted that the Saudi Vision 2030 relies on women as an important and active partner in the process of nation-building and development.
Al Awwad underscored the need for more compliance with law enforcement in the protection of women's rights, in line with the progress made in national legislation, regulations and relevant international agreements to which the Kingdom has joined, foremost of which is the Convention on the Elimination of All Forms of Discrimination against Women.
According to this, the parties to the convention have to ensure effective protection of women's rights through the competent courts and other public institutions in the country. Al Awwad emphasized that the Kingdom under the leadership of King Salman Bin Abdul Aziz, and Crown Prince Muhammed Bin Salman, puts the protection and empowerment of women as one of the Kingdom's priorities.
"The Kingdom's Vision 2030 stipulates that women are an important component of our strength, and we will continue to develop their talents and invest their energies and empower them to obtain appropriate opportunities so as to build their future and contribute to the development of our society and our economy.
As a result of this move, women received a major chunk of reforms, especially those related to the areas of human rights," he said, noting that these included the issuance of many orders, decisions, and regulations that aim to protect, preserve and promote their rights.
https://gulfnews.com/world/gulf/saudi/saudi-arabia-announces-new-penalties-against-abusing-women-1.1606319255245
--------
Women account for 60% of social security beneficiaries across Saudi Arabia
December 07, 2020
Samir Salama
Abu Dhabi: The total number of beneficiaries of social security across Saudi Arabia was 1,128, 877 last year, with women accounting to 682,445 beneficiaries or 60.5 per cent, while men reached 446,432, or 39.5 per cent, official statistics showed.
Reports of the Ministry of Human Resources and Social Development revealed that social security payments were offered to eight categories, the top of which was non-breadwinner women, where 419,975 benefited, or 37.2 of the total number of beneficiaries.
Those unable to work came second with 279,651 beneficiaries, or 24.8 per cent, of whom 236,911 were men and 42,740 women, then the elderly group, which reached 186,844. Of whom 183,803 were men and 3,041 women.
The non-dependent family group came fourth with 173,159 beneficiaries, of whom 159,953 were women and 13,206 men, while the fifth category was single people with 41,349 beneficiaries, then the orphaned group with 24,084 beneficiaries, of whom 12,780 were women, 11,304 were men.
Beneficiaries of unknown parents were followed with 3,814, of whom 2,606 were women and 1,208 were men.
The category of prisoners' families came last with one family in the Qassim region.
Married and single
The ministry's reports indicated that the highest percentage of beneficiaries were married with 368,600 cases, or 32.7 per cent, of whom 309,998 were men and 58,602 were women.
The single beneficiaries came second with 272,680, or 24.1%, of whom 136,427 were women and 136,253 were men.
Widows and widowers followed with 253,657 beneficiaries, of whom 253559 men, and 98 women.
The divorced came in the last place with women beneficiaries accounting for 233,940 by 20.7 of the total number, of whom 233,857 were women and 83 were men.
Mecca region had the largest number of beneficiaries with 249,255, followed by Riyadh with 175,559 beneficiaries, then the eastern region with 132,425 beneficiaries.
https://gulfnews.com/world/gulf/saudi/women-account-for-60-of-social-security-beneficiaries-across-saudi-arabia-1.75713637
--------
Jail for Arab national for blackmailing young woman on social media
December 9, 2020
MAKKAH — The Makkah Criminal Court sentenced an Arab national to one and a half years of imprisonment after his conviction in cybercrimes committed against a young woman.
The court, which held a virtual session, ordered to confiscate all his mobile devices, which were used in the crimes that included impersonating a young woman, creating fake accounts, publishing her photos, and blackmailing her with threats to make her photos public.
Okaz/Saudi Gazette has learned that the woman in her 30s lodged a lawsuit with the concerned security authorities complaining that an unknown person impersonated her and published her photos after creating fake accounts on Facebook, Instagram, and Twitter. The security authorities tracked down the fake accounts and arrested the accused. They confiscated his mobile devices containing pictures, voice messages, and accounts impersonating the woman.
The security officials also detected other fake voice messages and social media accounts using the names of other citizens. The case was then handed over to the Public Prosecution, which in turn monitored the misconducts of the accused with young working women through holding romantic conversations.
The Public Prosecution has recorded dozens of text and voice messages incriminating the accused in defamation and extortion crimes and the creation of fake accounts. Subsequently, it ordered his imprisonment, granting him statutory rights to seek the assistance of a lawyer.
During the interrogation, the accused confessed that he knew the young woman complainant through social media and that he established a relationship with her electronically for a month and obtained her photos, and then disassociated with her. However, he denied creating accounts in her name or publishing her photos. After holding a series of sessions in which the court listened to testimonies of all the parties involved and examined the evidence before coming to the conclusion that the accused was guilty of the crimes attributed to him.
Speaking to Okaz/Saudi Gazette, lawyer Masarah Hani Fetyani said that the cybercrime law aims to protect the public interest, morality, public etiquette, the national economy, as well as protecting personal and public rights. She said that some cybercrimes overlap with other crimes such as extortion, defamation, insult, and slander, and the courts examine them on the basis of various provisions of the criminal procedure law.
https://saudigazette.com.sa/article/601236/SAUDI-ARABIA/Jail-for-Arab-national-for-blackmailing-young-woman-on-social-media
--------
Hindu, Christian Women 'Marketed' By Pak As 'Concubines', 'Forced Brides' In China: US
Dec 09, 2020
Pakistan is marketing Hindu and Christian women as "concubines" and "forced brides" to China, according to the top US diplomat for religious freedom, Samuel Brownback.
One of the sources of "forced brides" for Chinese men are "religious minorities, Christian and Hindu women, being marketed as concubines and as forced as brides into China", Brownback told reporters on Tuesday.
That was happening "because there's not effective support and there's discrimination against religious minorities that make them more vulnerable," he said.
He mentioned this as one of the reasons for designating Pakistan as a country of particular concern (CPC) under the International Religious Freedom Act.
Because of the one-child policy imposed by China for decades, there is an acute shortage of women given the cultural preference for boys leading to Chinese men importing women from other countries as brides, mistresses and labourers.
The US Commission on International Religious Freedom (USCIRF) had recommended placing India also on the CPC, citing among other issues the Citizenship Amendment Act (CAA), but Secretary of State Mike Pompeo rejected the suggestion when he announced the designations on Monday.
Brownback, however, said that Washington was watching the Indian situation closely and "these issues have been raised in private discussions at the government, high government level, and they will continue to get raised".
The CAA expedites citizenship for Hindus, Christians, Buddhists and Sikhs fleeing religious persecution in neighbouring Islamic or Muslim majority countries but do not prevent Muslims from getting citizenship after following the usual procedures.
The US has a legal provision similar to the CAA which is known as the Specter Amendment that is tucked into budget bill giving asylum to some non-Muslim minorities from Iran, while pointedly excluding Muslim.
Asked by a Pakistani reporter if there was a double standard in Pompeo giving Pakistan the CPC designation and not India, Brownback said that while in Pakistan, a lot of the actions against minorities are taken by the government, that was not the case in India.
"Pakistan has half of the world's people that are locked up for apostasy or blasphemy," he said.
He said that in India, some of the actions like the CAA are taken by the government but there are others like "much of its communal violence" and then when they take place, "we try to determine whether or not there has been an effective police enforcement, judicial action after communal violence takes place".
"That doesn't mean that we don't have problems with the statute (CAA)," he said. "The violence is a problem. We will continue to raise those issues." "Those are some of the basis as to why Pakistan continues to be on the CPC list and India is not," he said.
"These are issues that people spend a great deal of time reviewing and we review extensively the situation in Pakistan in both countries," added Brownback, whose formal title is Ambassador at Large for International Religious Freedom.
Answering an American reporter's question why Pompeo did not follow the USCIRF recommendation to designate India as a CPC, Brownback said, "I can't go into the decision-making process that the Secretary went through." But, he said Pompeo is "well aware of a lot of the communal violence that is happening in India as well as aware of the statutes that have been enacted and some of the issues associated with the (Prime Minister Narendra) Modi government and, as I said, he has raised at the highest level, but just decided at this point not to place them on a CPC or a special watch list".
Brownback said that there were also "several recommendations made by the commission that the Secretary did not follow, and this was one of them".
Pompeo did not follow the recommendations to designate Russia and Vietnam as CPCs.
In addition to Pakistan, Pompeo put China, Myanmar Eritrea, Iran, Nigeria, North Korea, Saudi Arabia, Tajikistan and Turkmenistan on the CPC list.
https://www.tribuneindia.com/news/world/hindu-christian-women-marketed-by-pak-as-concubines-forced-brides-in-china-us-181916
--------
URL: https://www.newageislam.com/islam-women-feminism/afghan-women-take-motorbikes-raise/d/123718
New Age Islam, Islam Online, Islamic Website, African Muslim News, Arab World News, South Asia News, Indian Muslim News, World Muslim News, Women in Islam, Islamic Feminism, Arab Women, Women In Arab, Islamophobia in America, Muslim Women in West, Islam Women and Feminism