New Age Islam News Bureau
1 Aug 2013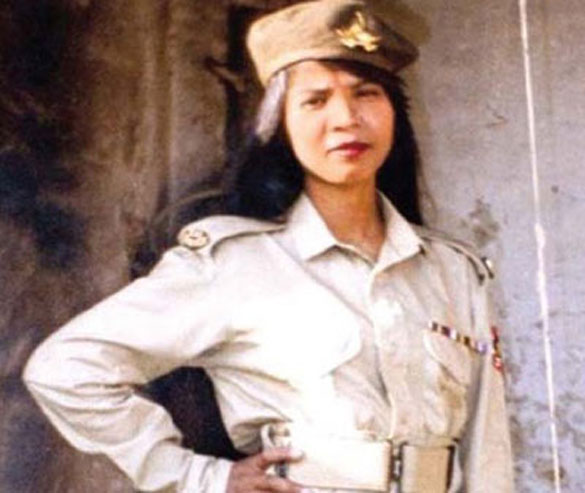 Photo: Aasia Bibi
----------
• Self-immolation sparks new debate on women's safety in Saudi Arab
• Laws on women's issues: All-female committee to start dialogue soon in Pakistan
• Plan panel wants to make surrogacy law more women-centric
• Aasia Bibi shifted to Multan women's jail
• Somalia Leads World in Per Capita Female Circumcision
• Women Account For 51% of Saudi University Students
• Arab Women Participate in Berlin Soccer Clinic
• Afghan Civilian Deaths Increase; More Women, Child Victims - UN
• Gender-Based Violence Increasing Among Syrian Families
• Book on Women Rights in Islam to Counter Oppression, Intimidation In Maldives
• New Online Exhibit Explores Muslim Women's Art and Voices
• Diana was to marry Pakistani doctor: Jemima Khan
• Wife of murdered pro-Assad analyst charged in Lebanon
Compiled by New Age Islam News Bureau
URL: https://www.newageislam.com/islam,-women-and-feminism/new-age-islam-news-bureau/afghan-militants-target-female-police-officers/d/12849
------------
Afghan Militants Target Female Police Officers
By Nesar Ahmad
1 August 2013
NANGARHAR, Afghanistan – Afghan authorities have condemned the July 21 slaying of policewoman Parveena and acknowledged the need for females on the police force.
Unidentified militants gunned down Parveena in the Landi Basool area of Momandara District, Nangarhar Province, when she and her family were heading to her father-in-law's house, District Police Chief Esa Khan Zhwak said.
The 33-year-old mother of three was a junior police officer in the 5th police district of Jalalabad, Nangarhar Police spokesman Hazrat Hussain Mashraqiwal told Central Asia Online.
Policewomen work despite threats
Parveena's main job was to search female suspects and residences, Interior Ministry spokesman Farooq Mangal said.
"The investigation is on-going but incomplete," he said.
No one has claimed responsibility, Mashraqiwal said, but he suspects Taliban militants were behind the killing, he said.
Militant attacks on policewomen have happened before in Afghanistan, Mashraqiwal said.
Islam Bibi, a senior police officer, was killed in early July when she was going to work with her son-in-law in Helmand Province, he said. In September 2008 the Taliban killed Malalai Kakar, chief of the Kandahar city police's department of crimes against women.
The Interior Ministry has condemned the attacks on policewomen but said they have not prevented women from working as or with police.
Benefits to having women on police force
Sahira Sharif, a member of parliament from Paktia Province, condemned the killings and expressed the need for policewomen.
"Afghanistan is a country with a male-dominated culture and tradition," Sharif said. "It is very difficult to work as policewomen in this country. But in spite of all these dangers and challenges, Afghan women work bravely alongside their brothers to serve the country."
Policewomen in Afghanistan have played a role in the war on terror, too, Mangal said. Because they are the ones who search female suspects, in March 2012 they helped in the arrest of seven male Taliban in Laghman Province who were dressed in women's clothing. As soon as the search found that the suspects were male, policemen were called in to finish the job.
Although the militants oppose the prospect of women serving as police, female Brig. Gen. Sharifa told Central Asia Online she never faced any problems from her colleagues or the public in her 40 years on the force.
"I have always enjoyed the support of my parents, and now I am a mother of four – three sons and a daughter," she said, " and my daughter is also in the police."
Policewomen are essential to investigations, search operations and even in prisons, Sharifa said.
"Men and women in police are like two wings of a bird," she said, noting that one depends on the other as they work together.
Afghanistan will recruit 5,000 more female policemen by 2014, she said, encouraging young women to come forward and join the police force. The country now has 2,000 policewomen, Afghanistan.ru reported July 29, quoting Hekmat Shahi, chief of the Interior Ministry Gender Department.
http://centralasiaonline.com/en_GB/articles/caii/features/pakistan/main/2013/07/31/feature-01
------------
Self-immolation sparks new debate on women's safety in Saudi Arab
Aug 1, 2013
ABHA — The self-immolation of a young woman in Mahayil Asir recently prompted calls for better protection for women suffering domestic violence and greater efforts to enforce women's rights.
The charred remains of Hanan Al-Shehri was found in the kitchen of her house last month. She reportedly drank benzene and set herself on fire because she could no longer stand the mental and physical torture by her brother and uncle.
A number of social activists who spoke to Alsharq daily voiced their opinion that, while protection regulations exist, they are not enforced strongly enough.
Fayez Al-Shahrani, the lawyer following Hanan's case, recounted the start of Hanan's troubles with her abusive brother and uncle.
When Hanan's father died, her brother became the legal guardian of Hanan, their sisters and their mother. The brother, according to Al-Shahrani, collected his sisters' shares in their late father's pension. He also took all of his father's inheritance.
The sisters complained to the Public Pension Agency, which responded by opening a bank account for each of them and transferring the monthly amounts directly to them. The brother then separated his mother (who was divorced prior to the father's death) from his sisters.
Hanan decided to demand the women's share of their late father's inheritance. At that time, Al-Shahrani revealed, Hanan's cousin proposed to her, but her brother rejected the suitor. On the day of her death, Hanan had an argument with her brother, and her maternal uncle verbally abused and beat her, he said.
Hadi Al-Yami, head of the National Society for Human Rights (NSHR) in Asir province, confirmed that Hanan was beaten and verbally abused by her uncle before she took her life.
Al-Yami said her brother, who was enraged by her decision to get married without informing him, provoked the uncle to attack her.
In a complaint filed with NSHR's Asir branch, Hanan's sister accused her brother and the maternal uncle of torturing the young woman to force her to revoke the engagement.
According to a relative who declined to be named, Hanan was studying education in Bisha at the time of her death.
Informed sources told Al-Hayat daily that Hanan's brother was released, though it was not mentioned whether he had posted bail or not, but the uncle was still under custody.
Al-Sharani said Hanan had made a number of farewell phone calls to her sisters before self-immolating in the family home's backyard, but none of them had taken her words seriously.
The ambulance, owing to the remote location of the house, did not arrive at the scene until after four hours, said the lawyer.
Al-Shahrani said the brother should never have been made Hanan's guardian. He explained that guardianship should be given only to responsible, sensible individuals.
Khalid Al-Fakhri, a legal consultant for the National Society for Human Rights, explained that the protection home is responsible for providing adequate protection for women and children. He explained that the society intervenes in dangerous cases, like battery or death threats. In such a case, the society moves the victim to a safe house.
Al-Fakhri suggested the creation of an independent bureau to deal with issues of marriage and divorce to help avoid tragedies like Hanan's.
Issa Al-Ghaith, a member of the Shoura Council, opined that government agencies are partially to blame for domestic violence incidents. He argued that, when a case is beneficial for an agency, it fights hard to get it.
When a case becomes a burden, however, the agency responsible drops it. Al-Ghaith recommended that domestic violence cases be referred to the Commission for Promotion of Virtue and Prevention of Vice (Haia). He said some Haia members can be devoted to dealing with domestic violence cases.
Turki Al-Resheid, a legal consultant, affirmed that women suffer from a lack of appropriate enforcement of regulations. A regulation that can go a long way to safeguarding women's interests is the requirement of the fingerprint identification system in courts and for national ID cards.
Women are required to present witnesses to verify their identity. If a woman has no verifiers, her case could become stuck in limbo for years.
Ziad Al-Ruqaiti, spokesman for the Eastern Province, explained that police stations receive reports of assault, including domestic violence. He explained that the police address domestic violence cases with the help of one of the abused woman's relatives. If none are available, the police seek the help of the district mayor (umdah) or Haia members.
He added that cases reported to hospitals are addressed by the hospital itself. The accused are later referred to the Bureau of Investigation and Public Prosecution. He said law enforcement officials regularly inform social workers of domestic violence cases. Social workers seek to heal divides in families, whenever possible.
http://www.saudigazette.com.sa/index.cfm?method=home.regcon&contentid=20130801175530
--------
Laws on women's issues: All-female committee to start dialogue soon in Pakistan
August 1, 2013
KARACHI: To initiate consultation with different stakeholders on laws for women's issues, the Sindh government formed an eight-member committee comprising female legislators on Wednesday.
This was decided at a meeting chaired by the law and parliamentary affairs minister, Dr Sikandar Mandhro, held in the committee room of the Sindh Assembly. The committee comprises female MPAs of different political parties in the Sindh Assembly, including Pakistan Muslim League- Functional's Mahtab Akbar Rashdi and Nusrat Seher Abbasi, Pakistan Peoples Party's Rubina Saadat Qaimkhani, Sharmila Farooqui and Kulsoom Chandio, Pakistan Muslim League-Nawaz's Sorath Thebo and Muttahida Qaumi Movement's Irum Azeem Farooque.
After the meeting, Dr Mandhro told the media that the government wants to initiate dialogue and consultation with different stakeholders, including women rights organisations, before moving the bills on women issues.
"After the 18th Amendment, the provincial government has the right to make new laws and bring amendments to the old acts," he said, adding that priority would be given to all the pending bills tabled in the assembly. "PPP tries its best to make comprehensive laws."
According to PML-F's Nusrat Seher Abbasi, this was the first meeting on the matter and it was decided that the process of consultation with various stakeholders would be expedited after Eidul Fitr. "Multiple bills, including ones on honour killing, child marriage, harassment of women at workplaces and acid throwing, have already been moved by different lawmakers in the Sindh Assembly," she said while talking to The Express Tribune. "The committee with consultation of law experts, social activists and women rights organisations will review these draft laws and give them a final shape."
Facing problems
Heer Ismail Soho of the MQM blamed male lawmakers for not being sincere in the legislation on women issues. "I have been trying to move a bill against honour killings in the assembly for the last five years but my plea has always been turned down," she said. "The male lawmakers are laughing at us, but we are committed and will again bring forward the law for the protection of women."
Mahnaz Rehman of the Aurat Foundation told The Express Tribune that laws were made in rush without the consultation of proper stakeholders. "The government should not only focus on making this law but also make all out efforts to implement it," she said, adding that the federal government had passed the domestic violence bill and Sindh Assembly also followed suit, but not a single protection committee had been formed as yet. "The government has to form the protection committees, comprising representatives of NGOs, officials of health and social welfare departments and other notables, to hear the complaints of women and redress the same. Serious efforts, however, have not been made as yet," she lamented. She noted that there were flaws in the domestic violence bill which should be rectified to make it more useful.
http://tribune.com.pk/story/584796/laws-on-womens-issues-all-female-committee-to-start-dialogue-soon/
--------
Plan panel wants to make surrogacy law more women-centric
Aug 1, 2013
NEW DELHI: With India emerging as a preferred destination for surrogacy and there being no law to regulate the practice, the Planning Commission has stepped in to rework the draft legislation on surrogacy to make it more women-centric.
As civil society representatives raise concern over the unregulated multimillion dollar industry, the commission wants to set up an expert panel for wider consultations on the Indian Council of Medical Research (ICMR) formulated draft of Assisted Reproductive Technologies (ART) Bill, 2010 which seeks to regulate the practice.
Plan panel member Syeda Hameed said there was need to address serious concerns raised by stakeholders about the draft legislation such as lack of protection for the surrogate mother and health and rights of children born through surrogacy.
"The existing draft deals with surrogacy only as a process. It does not focus on the needs of women renting their womb," Hameed told TOI.
After a meeting with stakeholders including NGOs working in the area, Hameed suggested substantive changes in the draft law with the focus on women and children. The commission has asked ICMR not to push the draft legislation in haste and wait for wider consultations.
"What about women and children involved in the process," Hameed asked, arguing that at present, things were tilted in favour of those spending money.
Hameed said issues such as whether a woman renting her womb should be treated as work, as she was giving up her normal routine and her children had to suffer during the pregnancy, needed to be deliberated upon.
"Is the amount of monetary benefit a women is getting which is at present about Rs 2-3 lakh sufficient," she asked, adding that issues such as what is appropriate and how it should be fixed needed to be addressed.
Arguing that surrogate mothers were underpaid and uncared for, Hameed contended that most of the women renting wombs hailed from Juhapura in Ahmedabad, a slum which emerged as a hub for surrogacy after the 2002 riots.
The plan panel has decided to ensure that a more robust regulatory framework is developed keeping the focus on women and child in the process.
The commission was unhappy with the ministry of women and child development which did not send its representative for the crucial meeting while health ministry was represented by a junior official.
The meeting, which was attended by Sama, an NGO working on women's health, and officials from ICMR and the National Commission for Protection of Child Rights, was part of the commission's initiative to involve civil society in the law-making process.
http://timesofindia.indiatimes.com/india/Plan-panel-wants-to-make-surrogacy-law-more-women-centric/articleshow/21521111.cms
--------
Aasia Bibi shifted to Multan women's jail
August 1, 2013
MULTAN: As DI Khan's jailbreak raises concerns about the overall security at the country's prisons, there is one prisoner who fears for her life more than ever: Aasia Bibi, a blasphemy accused.
She was shifted to the Multan women's prison amid high security on Wednesday, sources told The Express Tribune.
Even within the jail, she has been kept in a separate cell. She will be allowed out of her cell for only two hours daily. And during this time no other inmate will be allowed to walk around the prison, sources said. Round-the-clock security has been ensured at her cell.
Sources said that after the DI Khan jailbreak Aasia, 32, faced death threats. They added that the Shiekhupura jail, where Aasia was kept earlier, was vulnerable to a DI Khan jail siege-like attack. Keeping Aasia in that prison could also put the lives of other inmates at risk, they added.
Officials revealed that Aasia faced threats from not only militants but also from within the prison.
As a precautionary measure the security of the prison was upgraded before Aasia was shifted. Sources said that the prison security would be at high alert while Aasia is let out of her cell. Death threats for people accused of blasphemy have recently increased over the past few months.
http://tribune.com.pk/story/584887/security-concerns-aasia-bibi-shifted-to-multan-womens-jail/
----------
Somalia leads world in per capita female circumcision
By Majid Ahmed
1 August 2013
Approximately 6.5 million Somali girls and women have undergone female genital mutilation/cutting (FGM/C) -- otherwise known as female circumcision -- according to a new report by the United Nations Children's Fund (UNICEF).
Although support for the practice is waning, the report indicates that 98% of Somali women between 15 and 49 have been cut or mutilated -- the highest per capita percentage in the world.
In addition, the report states that female circumcision is higher among Somalis even in countries where the practice is less common.
For instance, 74% of Ethiopian women aged 15 to 49 have undergone the procedure, although 97% of Somali women living in Ethiopia have. Only 27% of Kenyan women in the same age bracket have experienced FGM/C, but Somali women living in Kenya have a 98% rate.
In Djibouti, where the majority of the population is ethnically Somali, 93% of women are circumcised. In Tanzania, 15% of women are circumcised.
The report is based on Demographic and Health Surveys, supported by the United States Agency for International Development (USAID), and UNICEF's Multiple Indicator Cluster Survey conducted over the past 20 years.
Deeply rooted Somali traditions and customs
In most countries where FGM/C is prevalent, traditional practitioners perform the procedures, cutting the female genitalia and removing some flesh -- generally the clitoris and inner labia.
Sometimes, the cut edges of the labia are stitched together to cover the urethra and vaginal orifice, only leaving room for urine and menstruation, and must be reopened for intercourse and childbirth. This form of FGM/C, called "infibulation" or "pharaonic circumcision", is the most common form in Somalia, affecting 63% of women who undergo circumcision.
Pharaonic circumcision is deeply rooted in the traditions and customs of the Somali people, said Saadiya Abdulqadir, who works at the Somali Women Development Centre. Incorrect religious beliefs and social traditions are used to justify the tradition, she said.
"In spite of the efforts of non-governmental organisations and child protection agencies to end this phenomenon of female circumcision, this practice is still common throughout the country," she told Sabahi.
"Lots of parents believe that this tradition protects the chastity of their daughters," she said. "Others are convinced that this will ensure that girls remain virgins until they are married."
"We call on religious leaders to work toward dispelling the widespread misconception within Somali society that female circumcision is a religious duty and to announce that female circumcision is not a religious issue," she said.
The Somali constitution bans female circumcision, but Muna Abbas Mohamed, a 25-year-old student at the College of Nursing at Plasma University in Mogadishu, says counteracting tradition with law is not easy.
"Laws alone are not enough to stop female circumcision as it is difficult to change customs that have been inherited without educating society about the dangers associated with this practice," she told Sabahi, stressing the importance of involving clerics in campaigns to abolish female circumcision.
"Combating this phenomenon cannot happen merely by yelling slogans and writing texts; we have to raise our voices loudly and clearly against female circumcision, and religious and tribal leaders have to work towards educating the public and raising awareness within local communities about the dangers of this practice," she said. "We urge the religious leaders in particular to explain to people that infibulation has nothing to do with Islam."
Female circumcision not endorsed by religion
Sheikh Abubakar Moalim Ibrahim, a cleric in Mogadishu, said female circumcision is undesirable and neither a religious duty nor an obligation.
"Female circumcision is neither a favourable duty nor a sunnah and the prophet (PBUH) reprimanded women who performed this practice and directed them to only practice ishmam," he told Sabahi.
Ishmam refers to "symbolic circumcision", a form of cutting to draw blood, but with no removal of tissue and no permanent alteration of the external genitalia. While symbolic circumcision is still considered a form of FGM/C, it is less invasive and has been proposed in some places as an alternative to more severe forms.
Ibrahim said the Qur'anic context does not apply to pharaonic circumcision. "There is no reference or text in the Holy Qur'an that refers to circumcision, and the hadiths on female circumcision are weakly supported," he said.
"It has no societal value and actually contradicts the principles of Islamic sharia because it causes harm -- both physical and psychological -- to girls' health," he said. "For this reason, it has to be avoided in order to prevent harm and to follow the teachings of Islam that considers causing harm to humans in any shape and form as sinful."
Abdulrazaq Hassan, a gynaecologist and obstetrician at the Benadir Maternity and Children's Hospital in Mogadishu, said female circumcision puts women's health in danger.
"Circumcision causes damage to women's health, such as urinary and genital infections and germs entering women's bodies," he told Sabahi.
"In lots of cases, circumcision causes severe bleeding and during the first couple of days after the operation, girls find it difficult to urinate as a result of the severe pain and the narrowing of the urinary tract," he said. "Upon reaching puberty, menstrual cycles become extremely painful because girls suffer from serious infections, not to mention complications during childbirth, as circumcision causes problems during the birthing process that could lead to the mother's death."
A painful, scarring experience
Leila Abdirahman, 21, is studying medicine at Benadir University. She said being circumcised was a horrible experience.
"I can never forget that painful experience of having my genitals cut," she told Sabahi. "I was nine years old when several women came to our house, some neighbours and some relatives."
"My mother ordered me to lie down on my back," she said. "Moments later, some of the women held me down on the ground while one put her hand tightly on my mouth to prevent me from screaming. Another woman holding a pair of scissors and a knife cut off parts of my genitals."
"I still remember the amount of pain I felt during this process and suffer from complications from the circumcision as I have severe pain and infections during menstruation," Abdirahman said. "I call on all Somali mothers to be aware of the huge health hazards associated with female circumcision. They should abandon this tradition once and for all."
Despite the dangers, many mothers still insist on having their daughters circumcised.
Naima Ahmed said she wanted her three daughters to be circumcised because she did not want to become the only one who ignored social norms.
"My sisters, my female cousins and I are all circumcised, as are all the women in our area," the 32-year-old mother told Sabahi. "If I leave my daughters uncircumcised, this will bring them dishonour, ridicule and insult from their circumcised friends. I cannot allow my daughters not to be circumcised unless all of society does the same."
Yet Yasmin Mohammed, 31, explained why she has not subjected her daughters to circumcision.
"I have three daughters and I have not nor will I ever circumcise any of them because I do not want nor do I accept disfiguring my daughters or being responsible for mutilating their genitals," she told Sabahi.
"Female circumcision is a harmful tradition that our society has been plagued with and most Islamic countries, such as Saudi Arabia and other Arabian Gulf countries, do not know this tradition at all," she said. "Why would the Muslims in these countries leave out an important ritual in Islam or the sunnah if female circumcision is considered such?"
Mohammed criticised the notion that circumcision protects girls from moral deviance. "This is an incorrect idea," she said. "Circumcision plays no role in preserving girls' chastity. Instead, a sound upbringing suffices to protect a girl."
http://sabahionline.com/en_GB/articles/hoa/articles/features/2013/07/31/feature-01
------------
Women Account For 51% Of Saudi University Students
1 August 2013
The Ministry of Higher Education announced here recently that 182,878 students have been accepted at 25 public universities for the coming year. There were 86,039 men applicants and 96,839 women, representing 51 percent of the total number of students.
The ministry stated there are still 189,821 vacant seats with 105,707 allocated for men and 84,114 for women.
The periodical report of the higher education statistics center affiliated to the Ministry of Education stated that the percentage of reserved university seats stood at 49 percent, with 51 percent still vacant.
The report showed that there was an increase of 38,931 students accepted over the past week, a 27 percent increase from the previous week.
The report said that there has been full enrollment at King Saud bin Abdulaziz for Health Sciences, Princess Nora Bint Abdulrahman University, the Islamic University, and King Saud and Al-Mujamaa' universities. Other universities can still accommodate more students.
http://www.arabnews.com/news/459835
------------
Arab Women Participate in Berlin Soccer Clinic
Michael Scaturro
1 August 2013
BERLIN — Women's soccer is growing in popularity around the world. But opportunities for training and financial support still lag behind the men's game in most places. A program held every summer in Berlin aims to change this. It is called Discover Football, and it brings soccer clubs from Africa and the Middle East to Germany for a week of matches and panel discussions.
Aya El Ammouri, a soccer player from Lebanon, is quite good at the game, having played it for nine years. But who is one of her biggest supporters? She said it is her father.
"He always encouraged me. He actually paid a professional coach to train me," Ammouri noted. "I was really skilled and he was like 'give her special training sessions. I want her to get better and better.'"
When she was a little older though, she said her father had second thoughts.
"He was like 'you've had enough of football, and now you have to look forward to your education. You have to get married.," Ammouri said, admitting her disappointment.
But she did not stop, and her father eventually came around. Today, Aya El Ammouri is one of her country's top women players.
She and her teammates won scholarships to Discover Football. The week-long program brings about 100 women to Berlin every summer for soccer games and seminars on how to advance women's football and women's rights. It is also seen as a networking opportunity for the next generation of female leaders from the Middle East and Africa.
Next to Aya on the bleachers was Nadia Assaf. Nadia is team captain and founder of Girls Football Academy, Lebanon's first women's soccer academy. She said before she founded the academy five years ago, women's soccer was not taken seriously in her country.
"It's like a side thing, just to say that they have a women's 'team.' They never took us seriously," Assaf said. "Women were never the priority. We never really got equipment. We never got field time, coaches, etc. etc."
Nadia said one day she and her partner, who was coaching a boys team, had an idea.
"Why don't we open an academy just for girls? That way they could have priority and we can give the girls what they actually deserve," she explained.
And things are improving for women soccer players in Lebanon and around the Middle East. Zein Zeintwal of Jordan said her family and friends are very supportive of her interest in the sport.
"It's really cool nowadays. But when I started it was like 'you're weirdo' and so on," she explained. "But now it's really famous and people are watching us like men."
"When I started playing, I used to play handball and soccer and basketball in school. But I became more attached to soccer than the others," she added. "I always used to watch people playing soccer and so on, and liked it the most. That's it."
Discover Football is sponsored by the German government and the European Union. The event serves as the cultural program for the Women's European Cup. But it has not been free of controversy. That is because European soccer's governing body, UEFA, scheduled the games during Ramadan. As a result, women's teams that had attended in the past, like Saudi Arabia's, sat out this year. Still, six teams from the Middle East and Africa attended the most recent program.
http://www.voanews.com/content/arab-women-participate-in-berlin-soccer-clinic/1713526.html
------------
Afghan civilian deaths increase; more women, child victims - UN
By Jessica Donati
1 August 2013
KABUL, July 31 (Reuters) - Violence against civilians has risen by almost a quarter in Afghanistan as international forces hand security to Afghans, the United Nations said in a report on Wednesday, with insurgents striking in areas where troops have already left.
The report, presented by the Human Rights Director for the U.N. in Afghanistan, said the number of dead and injured civilians had increased by 23 percent in the first six months of 2013, compared to the same period last year.
Women and children are increasingly the victims of the 12-year-old war, the report said, noting a 30 percent leap in the number of children killed. The total civilian death toll stood at more than 1,300, with 2,533 reported injuries.
Mounting casualties are reinforcing fears about Afghanistan's ability to tackle the Taliban insurgency on its own, after most foreign troops leave next year. The Afghan army faces one of the highest desertion rates in the world and a chronic lack of logistical and medical support.
"The stepped-up transition of security responsibilities from international military forces to Afghan forcse and closure of international forces' bases was met with increased attacks by anti-government elements...," Georgette Gagnon said in presenting the report.
The intensified attacks occurred "mainly at checkpoints, on strategic highways, in some areas that had been transitioned and in districts bordering neighbouring countries".
Figures released in 2012 showed a decline in civilian deaths compared to the previous year.
The U.N. report said bombs, or improvised explosive devices (IEDs), remained the single greatest killer, claiming 53 percent more victims than last year, most of them children.
Fighting between security forces and insurgents had emerged as the second most significant cause of civilian deaths, with the report putting the death toll in crossfire at 207.
Both sides were responsible for civilian deaths, but the report said almost three-quarters were caused by insurgents, who were increasingly targeting civilians seen to be cooperating with the government, the report said.
Gagnon urged insurgents to "stop deliberate targeting and killing of civilians and withdraw orders that permit attacks" on legal personnel, clergy and government workers.
But the Taliban said anyone supporting President Hamid Karzai's Western-backed government was a legitimate target.
"We never consider those people as civilians who are directly involved in our country's occupation and work with sensitive organs of the enemy," Taliban spokesman Zabihullah Mujahid said in an emailed statement.
WOMEN, CHILDREN IN FIRING LINE
The rise in deaths of women and children maintained a trend marked last year.
In one of the worst instances, 10 children, most of them infants, were killed in an aerial bombardment in the eastern province of Kunar that "appeared to serve no clear military/tactical purpose", the United Nations said.
An investigation by the NATO-led force in Afghanistan concluded it was not responsible for the deaths, though human rights groups and the U.N. have questioned that finding.
The threat to civilians has become a significant source of stress in relations between Karzai and his backers, particularly when civilian deaths are caused by foreign forces.
But questions have been raised about the ability of domestic forces not only to take on the insurgents but to win the trust and support of people in areas where insurgents operate.
Casualties caused by a security force known as the Afghan Local Police, set up in 2010 to operate in remote, insecure areas, rose more than 60 percent, the United Nations said. Force members had been accused of murder, torture and rape.
Many communities, however, reported that they owed an improvement in security to the police.
But the report also noted increased numbers of clashes between unaligned armed groups, a recurrence of the insecurity in the 1990s that enabled the Taliban to take control.
The report also revealed that the U.S. army had launched a fresh inquiry into allegations of war crimes committed between November and February in the strategically important province of Wardak.
That investigation comes on the heels of the arrest of an Afghan translator who worked with U.S. special forces who he said had killed civilians he helped capture. The bodies of as many as 10 civilians were found this year near the military base used by the special forces soldiers.
http://www.trust.org/item/20130731070727-9oq30/?source=dpagehead
------------
Gender-Based Violence Increasing Among Syrian Families
Jamie Dettmer
1 August 2013
BEIRUT — For many Syrian women who have sought sanctuary in neighboring Lebanon from a civil war that has so far left an estimated 100,000 dead, their refuge is laden with new dangers. Even within their own families there is sometimes no safety.
Syrian female refugees who fled to neighboring Lebanon to escape the dangers of the civil war in their own country say they are experiencing more strife within their families. They say jobless husbands frustrated by the stress and indignity of living as refugees lash out, beating wives and hitting their children.
They also report increasing sexual abuse from husbands and other male relatives.
Aid workers say it is hard to discover how widespread the domestic violence and abuse is. But they say more women are coming forward to seek help and advice on how to cope with violent husbands and abusive male relatives. That, they say, is significant. Arab cultures teach women to shy away from discussing such problems with strangers.
The Lebanese branch of the non-governmental organization Developmental Action Without Borders runs seven centers for women and children in Lebanon. According to Qassem Saad all of them are seeing more Syrian women complaining of abuse.
"We have discovered a lot of girls particularly they suffer from sexual abuse inside their houses," Saad explained, "particularly from their uncles or little brothers for example. But you know in this community, it is a Muslim community and the people, the Muslim people, they have their own problems. But they don't want to see it. They don't want to admit they have the problems."
With Syrian refugee families often living in grossly overcrowded conditions, sharing shabby rented apartments or living in abandoned buildings or tents, frustration and anger are brimming over. And men, aid workers say, often express their rage by committing violence on their women.
Maryam, 31, mother-of-five who fled with her family from their home in a Damascus suburb, said her husband has changed towards her and the children since they arrived in Lebanon.
She said her husband himself never used to hit any of the children. Now he will hit the children. He will scream at her. He will shout at her. These things they never had when living in Syria.
According to a social worker, Maryam has also been beaten by her husband, but this is something she did not want to admit to a male stranger.
The United Nations has registered more than 600,000 Syrians as refugees in Lebanon, but the Lebanese government estimates there are at least one million and are bracing for more.
Many of the refugees are already suffering from stress disorders as a consequence of what they have endured in Syria, witnessing the violent deaths of relatives and friends and the loss of homes.
"We are doing a lot of psychosexual work with them," explained Saad, adding that sexual abuse and domestic violence is adding to the woes of the women. "We try to provide them by techniques how they can defend themselves and how to cope the situation that they are living inside their houses. In some cases we are in contact with the Lebanese security because sometimes you have to protect them, to protect them by law."
The law can help only up to a point. Marital rape does not exist within the Lebanese legal code.
http://www.voanews.com/content/gender-based-violence-increasing-among-syrian-families/1712873.html
------------
Book On Women Rights In Islam To Counter Oppression, Intimidation In Maldives
By Hawwa Lubna
1 August 2013
Local NGO Hope For Women has released a book on women's rights in Islam in an effort to counter what it has described as a growth in "conservative Islamic teachings or religious justifications, that use Islam as a tool to intimidate and repress women".
The book, titled "Women's Rights Through an Islamic Lens", has been compiled by Hope For Women with support from renowned local Islamic scholar Dr Ibrahim Zakariyya Moosa.
Minivan News was told during the launch that the publication attempts to challenge a perceived emergence of more religious conservative viewpoints in Maldivian society regarding the role of women and gender equality.
Issues addressed by the book include polygamy, a husband's right to beat his wife, inheritance and the right to divorce.
Hope For Women's co-founder, former Gender Minister Aneesa Ahmed, expressed particular concern over the growth of conservative views that she argued were limiting the role of women in society to domestic spheres and portraying them as being inferior to men.
She recalled hearing an Islamic scholar preaching on television that women become a "property" of their husbands following marriage, and said such preaching has to be stopped.
"This kind of conservative views that belittle a person is a major obstacle to building harmonious relationships on which a strong family and society is built on," Aneesa noted.
"Many of the problems existing in our society roots back to inferior roles women and girls have within their households," she observed. "I hope these publications will clarify the rights and status of women in Islam and create more awareness within our society."
The NGO has also translated three publications from the international organisation 'Sisters of Islam' – including "Are Muslim men allowed to beat their wives?", "Are women and men equal before Allah?" and "Musawah Framework for Action".
Musawah is described as a holistic framework created by a group of 12 Muslim activists and scholars from 11 countries on "promoting concepts of justice and equality in Islam, and the Muslim family in particular," according to its website.
Hope for Women said it had "become incumbent upon all civil society actors to speak out and stand up against the widespread prejudices that encourage women to be relegated to a marginalised existence and sometimes subjected to extraordinary acts of violence."
Speaking at the launching ceremony of the project yesterday (July 30), newly appointed Gender Minister Dr Aamaal Ali observed that "outdated ways of thinking are being preached today as the Islamic way, and this has resulted in a backlash against women's role in society"
"My students tell me they hear a certain sermon when they get into a taxi. They face discrimination at some gatherings from other women and outside forces are influencing their family life. Some girls also tell me their husbands are pressuring them for a second marriage," explained Dr Amaal, who has served as a teacher and principal at the all-girls Ameeniya School in Male'.
"Sometimes when I think, I wonder if women are seen as disposable, to throw away once they become old. Because women are today often being treated as disposable beings," she added.
The minister noted that if young women in the country informed themselves about religion with education, as well as providing themselves with empowerment and economic emancipation, it would help reduce many of the problems they faced such as domestic violence.
http://minivannews.com/politics/hope-for-women-publishes-book-on-women-rights-in-islam-to-counter-oppression-intimidation-61790
------------
New Online Exhibit Explores Muslim Women's Art and Voices
By Hana Baba
1 August 2013
A new exhibit called Muslima: Muslim Women's Arts and Voices takes a deeper look at Muslim women and explores how they are one of the most misrepresented communities in the world. It's currently showing at an online museum called The International Museum of Women.
For this exhibit, the museum partnered with museums in Denmark, the Philippines, and the United Arab Emirates to reach out to painters, authors, poets, writers, sculptors, and artists of all kinds in a mass movement of self expression. The result is an eclectic online exhibit of art reflecting the complexity of what it means to be a Muslim woman spiritually, socially, sexually, artistically—away from what the mainstream media brings to our screens.
KALW's Hana Baba sat down with San Francisco author Samina Ali who curated the exhibit to discuss the many misconceptions that plague Muslim women.
SAMINA ALI: I spoke recently to a large group of graduate students here in San Francisco and one of the questions I asked this group of intellectuals was what is the first image you have when I ask you about a Muslim woman. And intellectuals in San Francisco said they're weak, they're veiled, they lack agency, they're submissive, they're illiterate. So if you think this is what's happening here, what's happening elsewhere with groups who are not intellectuals and with groups who aren't actively trying to undo these stereotypes?
http://www.kalw.org/post/new-exhibit-explores-muslim-womens-art-and-voices
------------
Diana was to marry Pakistani doctor: Jemima Khan
Kounteya Sinha, TNN | Aug 1, 2013
LONDON: British socialite Jemima Khan revealed for the first time that princess Diana was planning to move to Pakistan with heart surgeon Hasnat Khan.
According to the former wife of Pakistani cricketer turned politician Imran Khan, Diana was madly in love with the surgeon and had made up her mind to marry him following a two-year courtship.
Jemima, in an interview to Vanity Fair that will be published on April 1, said the Princess of Wales had secretly met Hasnat's family in Pakistan to discuss the possibility of a wedding.
"Even if that meant living in Pakistan, and that's one of the reasons why we became friends," Jemima said.
Jemima also disclosed that Diana visited her twice in Pakistan to help fund-raise for Imran's hospital.
"Both times she also went to meet his family secretly to discuss the possibility of marriage to Hasnat. She wanted to know how hard it had been for me to adapt to life in Pakistan," Jemima said.
Hasnat was allegedly media shy and had nightmares about the media frenzy that would follow if they married in Britain. Jemima says it was Hasnat who is believed to have told Princess Diana that marriage was "a ridiculous idea" and the only way they could have a normal life would be to move to Pakistan, where the press wouldn't bother them.
But in spite of her best efforts, it appears Diana fell on the wrong side of the family. "Son to marry an English girl is every conservative Pashtun mother's worst nightmare," Jemima said.
The article also says that Diana actually began to date Dodi Al Fayed in order to spite Hasnat as their relationship started to crumble. Hasnat's reluctance to marry was bothering her - something that wasn't an issue with Al Fayed, whom she reportedly believed was going to give her a ring.
http://timesofindia.indiatimes.com/world/uk/Diana-was-to-marry-Pakistani-doctor-Jemima-Khan/articleshow/21520894.cms
--------
Wife of murdered pro-Assad analyst charged in Lebanon
Aug 1, 2013
The wife of a slain Syrian political analyst and ardent supporter of President Bashar al-Assad was charged in Lebanon on Wednesday with incitement to murder, a judicial source told AFP.
Siham Younis's brother was indicted on the same charge, while her nephew was charged with the murder of Mohamed Darrar Jamo.
"The motive of the crime is personal. The wife was being mistreated by Jamo," the source said.
Jamo was gunned down at his home in southern Lebanon by unknown attackers on July 17 in what initially was thought to be a political assassination linked to the conflict in Syria.
Lebanon's army later ruled out a political assassination while a judicial source told AFP that "family reasons" were behind the killing.
A security source then confirmed that suspicion had fallen on members of Younis's family, adding that Lebanon's military intelligence was questioning Badie Younis, Siham's brother, and her nephew Ali Khalil, over the murder.
Jamo's wife has denied any connection to the killing.
After the murder, the widow travelled to Syria for his funeral but Damascus later handed her over to Lebanese authorities in connection with the killing.
http://english.alarabiya.net/en/News/middle-east/2013/07/31/Wife-of-murdered-pro-Assad-analyst-charged-in-Lebanon.html
--------
URL: https://www.newageislam.com/islam,-women-and-feminism/new-age-islam-news-bureau/afghan-militants-target-female-police-officers/d/12849