New Age Islam News Bureau
16 Apr 2019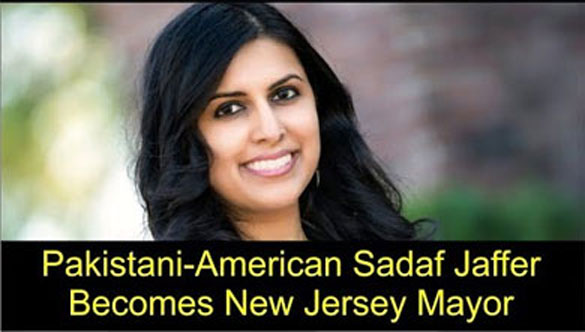 • Indonesian Woman Caned In Public for Having Sex Outside Wedlock
• Muslim Women and Allies to Launch the Women's Mosque of Canada
• Meet Sadaf Jaffer, America's First Female Muslim Mayor
• Female Uber Drivers In Saudi Arabia Can Now Choose Their Passengers' Gender
• For Arab Women, Israel Provides No Sanctuary from Violence
• Hijab-Clad Muslim Woman Attacked In Berlin
• Female ISIL Terrorist Captured at Iran's Northwestern Borders
Compiled by New Age Islam News Bureau
URL: https://www.newageislam.com/islam-women-feminism/a-muslim-couple-maharashtra-moved/d/118337
--------
A Muslim Couple from Maharashtra Moved the Supreme Court Seeking the Right for Women to Pray At Mosques
Apr 16, 2019
Bhadra Sinha
A Muslim couple from Maharashtra moved the Supreme Court seeking the right for women to pray at mosques.
The petition, which refers to the top court's September judgment on Sabarimala, says Muslim women have the right to worship in mosques. To be sure, there is no explicit ban on women worshipping in mosques, although it isn't generally encouraged. Not all mosques also have a separate space for women to pray.
In Islam, there is no ban on the entry of women in mosques and Muslim women are not barred from offering prayers in the mosques. In fact even in the holiest of the places of Mecca and Madina, women offer prayers in the mosque, said Zarfaryab Jilani of All India Muslim Personal law Board.
In its Sabarimala judgment, currently under review, the Supreme Court said women of all ages would be allowed into the holy shrine. "There is no mention of any gender segregation in Quran and Hadith," the couple's lawyer, advocate Ashutosh Dubey, said, explaining the ground on which the petition has been filed. The Hadith is a broad guide to Islamic law. ".. Such practices are not only repugnant to the basic dignity of a woman as an individual but is also violative of the fundamental rights," read the petition. The Union of India, Ministry of Minority Affairs, Central Wakf Council, Maharashtra State Wakf Board and All India Muslim Personal Law Board have been named as respondents in the case. Currently, women can offer prayers at mosques of the Jamaat-e-Islami and Mujahid denominations, the petition said. However, they are barred from mosques under the predominant Sunni denomination. And even if they are allowed, there are separate entrances and enclosures for them to worship, it added.
According to the petitioners, Yasmin Zuber Ahmad Peerzade and Zuber Ahmad Nazir Ahmad Peerzade, there are no records stating that the Holy Quran and Prophet Muhammad opposed women from entering mosques and offering prayers.
The petition under Article 32 is based on last year's judgment in the Sabarimala case where it was held that "religion cannot be used as cover to deny rights or worship to women and a prohibition on women to offer prayers is against human dignity." "Prohibition on women is due to non-religious reasons and it's a grim shadow of discrimination going on for centuries," read the petition.
The practice followed in Mecca, where Muslims go for Haj pilgrimage, has also been cited by the couple in support of the prayer made. At Mecca the faithful, both women and men, together circle Kaaba. "The most sacred mosques in the world embrace both men and women," the petitioners said.
The petitioners have given their own example to justify their demand. According to them, they requested the Jama Masjid in Pune to let the wife enter the mosque. In response the couple was told that women were not permitted to offer prayers in the mosque in Pune and other areas. The Imam, however, said he would write to higher authorities for considering the petitioners' request and requisite directions.
Congress Party Spokesperson Pranav Jha said, "since the issue is sub judice, it would be better if the court decides the case."
Last year, the union finance minister, Arun Jaitely, at the 16th Hindustan Times Leadership Summit criticised the Supreme court verdict in the Sabrimala case and the top courts interference in the personal practices of a religious denomination. He had said "If you want to take a progressive step under article 14 and 21, it will apply uniformly against all religions. It cannot happen that you select a practice and apply it because that will have many social consequences in a pluralistic society like India." https://www.hindustantimes.com/india-news/plea-in-supreme-court-to-let-women-offer-namaz-inside-mosques/story-pwqwDaBR578rAqxXOIDnxJ.html
--------
Indonesian Woman Caned In Public for Having Sex Outside Wedlock
15 April 2019
A woman was on Monday caned in front of delighted spectators as a punishment for having sex outside wedlock in Indonesia.
The terrified woman was seen kneeling on a stage, while an official holding a cane prepared to flog her and a crowd gathered to witness the Sharia law flogging.
The humiliating punishment was carried out in the country's arch-conservative Aceh province, the only one which observes Sharia criminal law.
An official known as 'algojo' wore a masked hood and a robe to cover their face and body completely as they brandished the weapon in the city of Banda Aceh.
The woman kept her head down as she was escorted by two other women and prepared to face the punishment for having sex outside wedlock.
Many of the spectators close to the stage held up their mobile phones, apparently taking pictures or video footage of the act.
Rights groups slam public caning as cruel, and Indonesia's President Joko Widodo has called for it to end.
But the practice has wide support among Aceh's mostly Muslim population - around 98 per cent of its five million residents practise Islam.
A 100-stroke punishment is reserved for the most severe crimes and offenders may also be sentenced to prison time.
In 2018, Aceh said that flogging would be carried out behind prison walls in future, but some local governments have continued public whippings.
Last year a village in the province banned WiFi after children were caught viewing porn sites instead of going to Koran study class.
The same district made headlines last year when it banned men and women from dining together unless they were married or related.
https://www.the-star.co.ke/news/world/2019-04-15-indonesian-woman-caned-in-public-for-having-sex-outside-wedlock/
--------
Muslim Women and Allies to Launch the Women's Mosque of Canada
by Farheen Khan
On April 19, 2019, Good Friday & on the eve of the 15th of Shabaan, Muslim Women and their allies to launch the Women's Mosque of Canada.
Why a Women"s Mosque?
1) With mosque attacks, such as New Zealand and Quebec City, on the rise and hate crimes at a new high across the globe, where Muslim Women are known to be at higher risk of gender-based Islamophobia, it is essential that women and their allies unite and reclaim not just the sanctity of their sacred spaces, but also their own narrative.
The fact of the matter is that: Muslim women are suffering around the globe. As the flag bearers of the faith, we are being targeted and attacked in our mosques, on the streets and in our legislative assemblies yet we refuse to stop practicing our faith and connecting with our Creator - The Almighty, Most High.
2) Muslim Women are often misunderstood and presented as being demure and oppressed when in fact we aspire to be the great heroines of the past such as Hazrat Ayesha (pbuh), Fatima (pbuh), Ruqayyah (pbuh) or Zainab (pbuh) and so on. We are committed to sharing and highlighting the great women of the past and present thus reclaiming our narrative.
3) Not all women feel connected to the mosque because we don't see ourselves reflected in the scholarship, in the language and in the programming offered to women.
I grew up in the mosques with my father, so I have no doubt that the mosques are attempting to engage women. I see this as a safe space for those women that aren't going to the traditional mosques, giving us a space to reconnect with our Lord in a safe place with other women.
We are grateful to Reverend Cheri DiNovo and her team for their support. #unitingmuslimsandallies #unity #peace #love #community #faith #spirituality
The first Women's Friday Prayer congregation will take place on Friday, April 19 at the Trinity-St. Paul's United Church in Toronto where Reverend Dr. Cheri DiNovo will be hosting the Muslim women mosque congregants and their allies for what is sure to be a momentous event.
Muslim Women and their allies will enter the space starting 12:30 pm and the prayers along with its sermon will begin sharply at 1:15pm. The event will wrap up by 2:00pm.
Members of the media are encouraged to attend. A short press conference is scheduled for 12:45pm.
Media Contact: Farheen Khan | Co-Founder, info@womensmosque.ca
Important Note: This is a safe space for Muslim women and our allies and so we ask that those attending help us maintain the sanctity of this sacred space, as well as peace, unity and love for all. Hate and Bigotry will not be tolerated.
https://muslimlink.ca/news/muslim-women-and-allies-to-launch-the-women-s-mosque-of-canada
--------
Meet Sadaf Jaffer, America's First Female Muslim Mayor
April 16, 2019
Sadaf Jaffer was keen on becoming a diplomat, but fate had other plans. Today, she has made a mark in a different arena. Jaffer was recently elected the first Pakistani-American mayor and female Muslim mayor of Montgomery Township, a town in New Jersey. She is perhaps the first American mayor with a doctorate from Harvard who specialises in Islam, gender studies and South Asian history.
When asked why she chose to run for Mayor, Jaffer told a portal, "I decided to run for public office because I didn't see my values reflected in my elected officials. I've been a scholar and activist for some time. If you keep advocating to people who just don't share your values, you eventually hit a wall. I also believe we shouldn't ask others to do something we're not willing to do ourselves. If I want people from diverse backgrounds to run for office, I should also be willing to do it myself."
Jaffer is also hopeful that more people from the community volunteer and run for local office. "I'm proud to be an example of what is possible for Muslim women in our political system. We stand on the shoulders of generations of activists who have made these opportunities possible. I hope my example helps provide a different vision of what it means to be a Muslim woman in America today and the diversity of perspectives and skills we bring to the table. I hope this helps people understand the importance of getting involved at the local level. Too often, people are so focused on the national and the international that we forget about the local. I hope more people will volunteer and run for local office. We all win when more members of our society are informed and active in their communities," she stated.
https://www.femina.in/achievers/meet-sadaf-jaffer-americas-first-female-muslim-mayor-121253.html
--------
Female Uber Drivers In Saudi Arabia Can Now Choose Their Passengers' Gender
April 16, 2019
In a bid to get more women behind the wheel, Uber has introduced an exclusive new feature for its female drivers in Saudi Arabia.
Female motorists for the ride-hailing app now have the option to connect with female-only passengers, as part of the just-launched Women Preferred View option.
It's the first feature of its kind for Uber, which created the gender preference format following months of research and dicsussion with drivers in the Kingdom.
Saudi Arabia officially lifted its ban on issuing women driving licences in June 2018, and Uber hopes to entice more women into its driving seats with the preferred view option.
"We launched this feature in response to the feedback we received from women drivers in Saudi Arabia and we are committed to always being thoughtful of how we can always improve their experience driving on the app," said Tino Waked, general manager of Uber Middle East and North Africa.
The ride-booking giant first tested the Women Preferred View feature last year, before adding it as a permanent fixture, exclusive to female Saudi drivers, this month.
During research conducted as part of its Masaruky initiative, Uber found that 74 per cent of prospective female drivers interviewed would only be interested in hosting passengers of the same gender.
The female-focused initiative is "aimed towards empowering women with economic opportunities", Uber revealed when it launched the project last year, offering women affordable transportation options.
"This newly introduced feature will open new doors and opportunities for women as Uber driver-partners, while being conscientious of local cultural norms," added Waked.
"This is just the start, and we will continue working with experts to leverage our external research as we move forward to ensure that this is in the best interest of women driver-partners in the Kingdom."
https://www.thenational.ae/lifestyle/motoring/female-uber-drivers-in-saudi-arabia-can-now-choose-their-passengers-gender-1.849529
--------
For Arab Women, Israel Provides No Sanctuary from Violence
April 15, 2019
A group of Palestinian women gathered around a long table in a worn-down room with a high ceiling in central Israel to do what too many had done before: cut the white burial cloth while awaiting the body to arrive from the morgue for a final farewell before the funeral.
Shadiya Musrati, 29, was shot dead point blank in the head by a gunman. She was the 26th victim of femicide in Israel last year. Her murder, despite initial arrests, remains unsolved.
This alarming streak of murdered women – Jewish and Arab Palestinian – in Israel made international headlines in January when tens of thousands of women protested the government's inaction in preventing gender-based violence. Politicians across the political spectrum have vowed to do more.
Grieving women assembled around Shadiya's mother, Mona Musrati, in a dilapidated, one-storey home in Ramle, a poor city of Jews and Arabs in the centre of Israel. Here the echoes of solidarity and political action rang hollow for the elder Musrati – both as a woman and as a Palestinian citizen of Israel. And she is not expecting the situation to improve after Israelis voted for what is set to be one of the most right-wing governments in history, in an election that was driven in part by an anti-Arab rhetoric.
"This is how we live," Ms Musrati told The National, seated in a sparse room filled with women sharing coffee, dates and words of condolences. One of Shadiya's three children sat on her lap. "We are afraid, afraid to go out. There's no security. Just injustice."
While Israeli Arabs, also called Palestinian citizens of Israel, make up nearly 21 per cent of the population, 40 per cent of the victims of gender-based violence are Arab women, said social worker Samah Salaime, the director of the charity organisation Arab Women in the Centre (Na'am). Her clients complain that emergency services such as ambulances and police do not come as quickly to predominantly poor Arab communities, while women and men here overall have low trust in the police because of the ongoing national conflicts.
"You can take any indicator and you will find a huge gap between Arab and [Jewish] Israeli women," said Ms Salaime. "The institutional discrimination is the main obstacle. It is something that's supposed to be changed by policymakers. We still have officials think we deserve less because it's a Jewish state. Don't patronise us. We know what we need. We do our job. We pay our taxes. So just do your job."
This mindset, said Ms Salaime, trickles down to other groups in Israel. "For the Palestinian women they say it's a cultural thing and they are conservative," she said. "For the Russians it's the culture of violence and alcohol. For the Ethiopians it's because they are African."
Police Chief Mickey Rosenfeld denied any police discrimination, telling The National that the force rapidly responds to all crimes anywhere in Israel and "are in close contact with leaders of the [Arab] community, mayors and municipalities, in order to prevent incidents from taking place and knowing what's going on inside the communities".
Ms Salaime said only two out of 14 of Israel's shelters for abused women and children are specifically focused on Arab women. One other is mixed and the rest are focused on the various Jewish communities in the country.
"Women are looking for solutions, for support," Ms Salaime said. "So we should be much more funded by welfare services. But for our regret, the different agencies are not."
In some cases, men murder women over a relationship, job, or divorce that violates a social norm. In others, it is a woman telling her husband that she does not want drugs or guns hidden in her home anymore and faces a fatal retaliation, said Ms Salaime.
Ms Salaime said the police and Israeli media are too quick to call any femicide as "honuor related", they arrest a close male family member of the victim, and then end the investigation.
"We pay for the price of the patriarchy of the Arab criminals and the police," she said.
In some cases, the police reach out directly to family leaders to reconcile and solve disputes, a tactic not used for cases of domestic violence with Jewish Israelis. This in turn can perpetuate the violence and inequality that fuels gender-based violence by strengthening the control of conservative and familial structures within Arab communities, while enabling criminal gangs and overarching patriarchal politics to continue to reign, said Shahrazad Odeh, a lawyer and researcher on law and gender.
"The link between the police and tribal law is a way of reinforcing patriarchy within the Palestinian community," said Ms Odeh. "You are providing the male authority with the power to dictate what is right and what is wrong."
And so the killings continue.
Iman Awad, 29, was pregnant when her husband allegedly slit her throat in her home in the northern city of Akko about a week before Shadiya's murder. Police arrested him for murder.
In mid-march of this year, Diana Qatifan, 18, was gunned down and killed while shopping for a wedding dress with her grandfather in Lod, adjacent to Ramle. Her mother was also murdered when she was young. Back in February, Abu Qatifan became engaged to a man that her family rejected. In March the couple ran away together to the West Bank city of Ramallah. She returned after the police intervened, initially sending Qatifan to hide with a prominent family and having her family members sign a document saying they would not harm her.
Shadiya is the third of Mona's daughters murdered; now she only has one daughter left. One Musrati daughter's death remains unsolved, while in the other's case a man has been convicted of being paid to kill her shortly after she had reportedly fled an abusive husband. In Shadiya's case, police initially arrested her husband and another family member, but released them a week later.
In the meantime, this cycle of silence and inaction continues to hurt both women and men.
"There are good and bad men everywhere," Samira, 42, who declined to give her last name to protect her privacy, told The National while paying condolences to Ms Musrati. She said, But, "We need more education in the schools [for the boys]" on gender-based violence. For now, she said, it goes largely undiscussed, leaving another generation raised around and normalised to violence.
At a small protest and vigil at the start of January in Ramle, the elder Musrati stood solemnly with a photo of her daughter as participants marched with empty coffins to the police station.
In attendance was Aida Touma-Suleiman, a member of Israeli Parliament in the Arab-Jewish socialist party and an Arab women's rights activist. She told The National she was disappointed at the small turnout, especially at the only handful of Jewish Israelis who came. Ramle and Lod, the site of many femicides, are just about 25km from the bustling Tel Aviv, where more than 30,000 had turned out for the major protest in December.
Now with the election taking centre stage for months and set to dominate for weeks to come, she said actually combatting gender-based violence – and the larger policies and structures that perpetuate it – had fallen off the political radar.
Ms Touma-Suleiman concluded, "It looks like being an Arab, being from the periphery, not from Tel Aviv, being just another woman. There is a hierarchy even in death."
https://www.thenational.ae/world/mena/for-arab-women-israel-provides-no-sanctuary-from-violence-1.849187
--------
Hijab-Clad Muslim Woman Attacked In Berlin
April 16, 2019
BERLIN: A suspected far-right extremist verbally and physically assaulted a Muslim woman at a Berlin metro station, police said on Monday.
The incident was the latest in a string of xenophobic attacks in the German capital in recent months targeting people of foreign appearance, including Muslim women with headscarf or Jews wearing a kippah.
The 33-year old Muslim woman told police on Sunday that a man uttered racial slurs and later assaulted her at the Greifswalder metro station.
The suspected far-right extremist showed the illegal Nazi salute before running away from the scene, she said. The woman received medical treatment for her injuries, according to the police.
Germany has witnessed growing violence by far-right extremists in recent years, fueled by the propaganda of neo-Nazi groups and the Islamophobic AfD party.
Every day, at least three people become a victim of far-right, racist or xenophobic acts of violence in Germany, according to the VBRG, an umbrella group of counseling centers for victims of right-wing violence.
https://tribune.com.pk/story/1951558/3-hijab-clad-muslim-woman-attacked-berlin/
--------
Female ISIL Terrorist Captured at Iran's Northwestern Borders
Apr 15, 2019
The woman was identified by Iran's passport police at Bazargan border as to be an ISIL member.
The Law Enforcement Police said in a statement on Monday that all crossings at Bazargan border are precisely monitored by the passport police's security controls and vigilance and no terrorist or their family members will be allowed to enter the country.
The Iranian security forces stationed at the bordering areas have dismantled several terrorist groups in the past few months.
The Iranian intelligence ministry announced in February that the country's security forces had arrested members of two terrorist groups affiliated to the ISIL in the Western province of Kurdistan who intended to assassinate Sunni clerics in Iran.
According to Intelligence Ministry statement, the intelligence forces managed to identify and detain 13 terrorists, affiliated to the ISIL grouplet, who were divided in two groups to plant bombs, kill people and assassinate certain Iranian Sunni clerics in Iran.
A number of the captured terrorists had undergone military trainings abroad and wanted to carry out terrorist acts under the guidance of one of the ISIL's military operations ringleaders.
Remote-controlled bombs, arms and ammunitions were discovered from the terrorists.
http://en.farsnews.com/newstext.aspx?nn=13980126000355
--------
URL: https://www.newageislam.com/islam-women-feminism/a-muslim-couple-maharashtra-moved/d/118337
New Age Islam, Islam Online, Islamic Website, African Muslim News, Arab World News, South Asia News, Indian Muslim News, World Muslim News, Women in Islam, Islamic Feminism, Arab Women, Women In Arab, Islamophobia in America, Muslim Women in West, Islam Women and Feminism