New Age Islam News Bureau
4 Jan 2013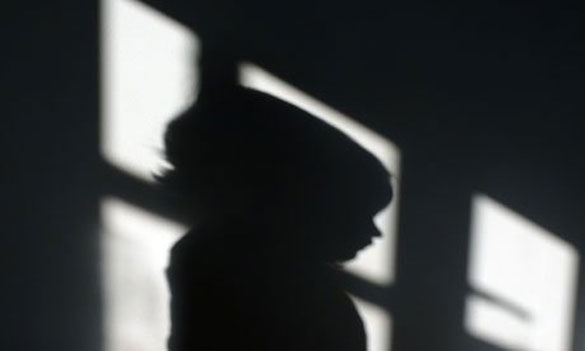 • 11-Year-Old Abuse Victim in Critical Condition in East Jakarta
• 90 Girls Escape Female Genital Mutilation in Kenyan Districts
• Call for Women-Only Hospitals in Saudi Arabia Rejected by the Doctors
• Muslim Women Defying Religion by Marrying Out Of Faith, Inter-Faith Marriage Hurdles In UK
• Taboo on Premarital Sex Can Lead to Tragedy in Changing Oman
• Cosmetic Surgery Catches On In a More Open Afghanistan
• Prostitutes in Israel Are Finding New Lives in Training for the Fashion World
• Kids Need a Dignified Mother, Not a Society Woman
• Turkish Man Living in Germany Seeks Protection from Sex-Mad Wife
• Iran Sends a Woman Politician to Solitary Confinement
• Islamic Girls' School Pupils Raise Funds for Hospice
• UNHCR Skill Training Programme In Pakistan Supports Underprivileged Women
• 55 Year-Old Surrenders to Police over Alleged Abuse of 13 Year-Old Girl in Maldives
• Violence against Women: A Long Way to Go In Afghanistan
• Icelandic Girl Suing Government over Right to Use Her Name
Compiled by New Age Islam News Bureau
Photo: Prostitutes in Israel Are Finding New Lives in Training for the Fashion World
URL: https://www.newageislam.com/islam,-women-and-feminism/9-year-old-in-critical-condition-after-gang-rape-in-pakistan/d/9874
------------
9-Year-Old in Critical Condition after Gang-Rape in Pakistan
By Kashif ZafarPublished:
January 4, 2013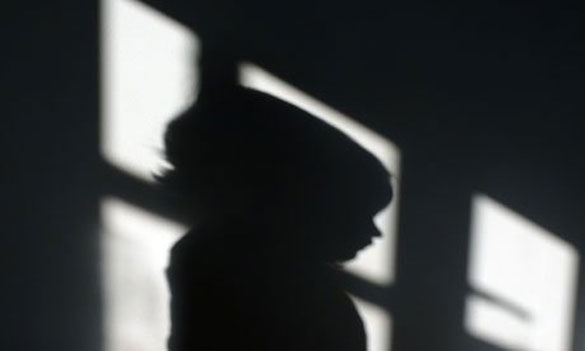 BAHAWALPUR: A nine-year-old girl was taken to hospital after she was raped by three men on Wednesday. Doctors treating her said that she was in a critical condition. The medico-legal report confirmed rape.
Airport police have registered a case against seven people for kidnap and rape, five of them have been named by the child's mother.
The girl had had gone missing from in front of her house on Wednesday morning, and was later abandoned back there in a nearly unconscious state.
Station House Officer Irshad Joyia said that a team had been constituted to arrest the suspects. He said police had been informed that they had fled to Alipur village.
According to the FIR, the girl, a student of class two, was abducted from in front of her house in Manzoorabad in Rahim Yar Khan by three women and a man. She was taken to a dera, where she was raped by three men, one of them identified in the FIR. She was also beaten up before she was abandoned in front of her home.
Her mother told police that she had found the girl near their house. She was bleeding and close to fainting. She said when she was taking her to the police station, when one of the kidnappers stopped her and threatened to kill her if she informed the police.
She said she went back home, but later informed the police.
She said she was told to take the child to Sheikh Zayed Hospital for examination and treatment.
Doctors treating the girl said that her condition was critical due to loss of blood and internal injuries. No one has been arrested yet.
http://tribune.com.pk/story/488659/crime-against-children-9-year-old-in-critical-condition-after-gang-rape/
------------
11-Year-Old Abuse Victim in Critical Condition in East Jakarta
Yuli Tri Suwarni
January 04 2013
An 11-year-old girl, who allegedly faced repeated sexual assault, is in a critical condition and receiving treatment for severe vaginal and rectal injuries in an intensive care unit at Persahabatan Hospital in Rawamangun, East Jakarta, as of Thursday.
The National Commission for Child Protection (Komnas PA) chair Arist Merdeka Sirait said that the alleged molestation case was yet to be reported to the East Jakarta Police. "We will report this case to the police today and make a recommendation to further investigate."
The girl had suffered from a high fever and seizures for over two weeks, but different doctors diagnosed her with lymph node problems and typhoid fever. The girl fell unconscious on Dec. 29, according to her mother.
"We discovered severe injuries on her vagina and rectum when we were about to give her medicine for her seizures," Priyanti Soepandi, the director of Persahabatan Hospital said, adding that the doctors were still deciding whether the injuries had triggered the fever and seizures.
The girl's mother said that her daughter had experienced vaginal bleeding for the past two months but refused to disclose what had happened. However, she said, that her daughter's classmates told her a teacher at their school in Pulo Gebang, often acted inappropriately toward students, including her daughter.
According to Arist, a total of 2,637 cases of violence against children were reported to the commission in Greater Jakarta in 2012. Arist added that 48 percent or 1,075 cases were sexual abuse cases.
"Most sexual abuse perpetrators are the men closest to the victim, be it the father, uncle or teacher," he said. "That's why most of the victims are reluctant to tell the truth. They are either ashamed or afraid."
Separately, at Depok District Court, a hearing on sexual abuse allegedly committed by a minor broke into chaos on Thursday after the judge ordered the detention of the 18-year-old defendant.
Relatives of the defendant blocked a TV news cameraperson from trying to capture footage of the defendant, who was being taken to the prosecutor's detention cell adjacent to the court building. A camera belonging to Trans TV was broken in the hassle, while the reporter suffered minor injuries.
Sukmajaya police chief Adj. Comr. Fitria Mega said that those who attacked the media personnel had been detained for further investigation.
The defendant, the son of a vice rector at a private university in Jakarta, is standing trial for allegedly forcing sexual intercourse on a girl, now 16 years old, in August 2011. He allegedly threatened to distribute their sex tapes had the girl left him. The girl became pregnant and delivered the baby last year.
The families had tried to settle the case amicably, but apparently hit snags. The girl's family refused a marriage offer as she had to live with the defendant's family, while the latter refused to pay Rp 500,000 (US$52) per month in child support, as requested.
The case was brought to the court in January 2012. Prosecutors charged the defendant under the Child Protection Law that carries a maximum 15-year prison term and a Rp 300 million fine.
http://www2.thejakartapost.com/news/2013/01/04/alleged-child-abuse-victim-critical-condition.html
------------
90 Girls Escape Female Genital Mutilation in Kenyan Districts
2nd January 2013
Dozens of young women have managed to escape undergoing female genital mutilation (FGM) in Kenya's Kuria East and West districts.
According to Patrobah Ondieki, deputy children's officer in Kuria East, more than 300 girls in the region are "feared to have been forced to face the rite", reports the Star.
However, about 90 teenage girls recently fled to a rescue centre operated by the children's department, which means they have been able to avoid becoming victims of FGM.
"After the arrest of the only circumciser in the district, the rite has been halted temporarily," Mr Ondieki commented.
Figures from the World Health Organization indicate that about 92 million females in Africa aged at least ten have undergone the procedure.
The group believes FGM is a violation of a woman's human rights and offers no health benefits.
In fact, it has warned the procedure can lead to problems such as infertility, severe bleeding and complications when giving birth.
Posted by Carla Mackenzie
http://www.figo.org/news/90-girls-escape-fgm-kenyan-districts-0010764
------------
Call for Women-Only Hospitals in Saudi Arabia Rejected by the Doctors
Doctors, activist defend medical cross-gender examination
January 3, 2013
Manama: Saudi doctors have rejected calls to set up hospitals exclusively for women, saying that the suggestion to rule out medical cross-gender examination was highly unpractical.
The call was issued by Saudi citizens who said that they wanted only women doctors to look after them whenever they needed to go to a hospital, local Arabic daily Al Sharq reported on Thursday.
"A hospital exclusively for women would give me the privacy I need," Mariam Radhi Abdullah said. "Even my husband categorically refuses that a man examines me regardless whether it is an emergency case and he invariably looks for a female doctor even if it means going to another hospital," she told the daily.
Hanan Al Abdullah said the character and nature of the Saudi society demanded that only women should examine or treat women. "The society is different from other communities and it looks at things from a different angle," she said. "I myself refuse to be examined by a male doctor and I do push for setting up hospitals exclusively for women and operated by women," she said.
Khalid Al Ghadhiya, a social worker, said that women's hospitals would help meet the health needs of Saudi women in a much more comfortable setting. "Our women would not have to be examined by male strangers, particularly in the maternity departments," he said. "Our women would be more open in their conversations and would feel at ease when they are examined by women. There are some countries that have applied the women's only system, and it has worked," he said.
However, Fatima Al Melhim, head of the radiology department at the King Fahd Hospital, said that she opposed segregation between male and female doctors. "A hospital is an integrated entity made up of administrative and medical staff and providing an adequate number of female doctors and staff is not possible," she said.
"Saudi Arabia suffers from a shortage of Saudi medical staff, so there is no way to set up hospitals exclusively for women. A hospital is not just doctors. It is also nurses, technicians and other staff. Those who call for setting up health facilities exclusively for women are usually driven by religious considerations," she said. Religious concerns are baseless since requests by doctors are usually fulfilled, she said.
"The only time when the gender factor is not really considered is in extreme emergency cases where the priority is saving the patient's life."
Dr Sulaiman Al Sulaiman, a consultant, said that there was no need to set up hospitals exclusively for women.
"The number of female medics in Saudi Arabia is low, just as is the case in many other advanced European countries such as Germany where women in maternity departments make up only 15 per cent of the total number of medical staff," he said. "Medical services do not depend on the gender of the doctor but on his or her skills and competence and on providing adequate care for the patient. Segregating male and female doctors means that the performances and care quality will be affected," he said.
Rights activist Fawzia Al Ayooni told Al Sharq that past experiences indicated that setting up hospitals exclusively for women would fail.
"It was applied by a private hospital and it failed because it is not viable economically," she said. "It also means that a father cannot take his daughter, a brother cannot take his sister and a husband cannot take his wife to hospital," she said.
Shaikh Malek Al Milad, a religious figure, said that medical cross gender examination was permissible in cases of emergency or when the doctor had outstanding qualifications.
http://gulfnews.com/news/gulf/saudi-arabia/call-for-women-only-hospitals-rejected-1.1127210
------------
Muslim Women Defying Religion by Marrying Out Of Faith, Inter-Faith Marriage Hurdles In UK
Increasing number of women are defying religion by marrying out of faith although often ostracised by communities.
28 Dec 2012
In Britain, an increasing number of Muslim women are defying their religion by marrying out of faith.
The women are often ostracised from their families and communities and some even experience violence.
But now, in a groundbreaking move, some Muslim and Christian groups are calling for inter-faith marriages to be accepted.
Al Jazeera's Shamim Chowdhury reports from London.
http://www.aljazeera.com/news/europe/2012/12/201212281265527415.html
------------
Taboo on Premarital Sex Can Lead to Tragedy in Changing Oman
January 03, 2013
Muscat. When unmarried 19-year-old Sama got pregnant, she ran away from home to have an abortion rather than face family wrath.
The young man who got her pregnant had refused to marry her, saying he could not afford the financial burden. So she went to share a room with a friend in a university hostel in the Omani capital Muscat, 450 kilometers away from her hometown of Buraimi in the north of the Gulf Arab state.
Full report at:
http://www.thejakartaglobe.com/international/taboo-on-premarital-sex-can-lead-to-tragedy-in-changing-oman/564454
------------
Cosmetic surgery catches on in a more open Afghanistan
An emerging middle class exposed to beauty trends from India and Iran seeks reshaped noses and eyelids, as well as more involved procedures.
January 02, 2013
By Alexandra Zavis, Los Angeles Times
KABUL, Afghanistan — Shoqofa never liked her nose. She thought it was too wide.
Her father told her not to worry; it was given to her by Allah.
But when the 22-year-old started working at a beauty salon, she had the means and freedom to do something about it.
Full report at:
http://articles.latimes.com/2013/jan/02/world/la-fg-afghanistan-plastic-surgery-20130103
------------
Prostitutes in Israel Are Finding New Lives in Training for the Fashion World
By ISABEL KERSHNER
4 January 2013
TEL AVIV — For 20 years Aviva, 48, flamboyant and transgendered, worked the streets of the business district of this Mediterranean city, as well as the seedy square mile around the central bus station and the Tel Baruch beach, once a notorious hub of Israeli prostitution that has become a spruced up stretch of sandy coast.
Alona, 40, immigrated to Israel with her parents from Ukraine in the early 1990s. Her circumstances quickly degenerated from working in a casino to a life derailed by debts, drugs and prostitution. When she was not in prison, the squalid streets around the bus station became her home.
Full report at:
http://www.nytimes.com/2013/01/04/world/middleeast/israel-prostitutes-find-new-lives-in-fashion-courses.html?ref=world&gwh=1DDD0C47B6FB74808C15679E7EE9D143
------------
Kids Need a Dignified Mother, Not a Society Woman
4 January 2013
Lauren Booth, broadcaster and journalist, is former British Prime Minister Tony Blair's sister-in-law, who converted to Islam in 2010. Here below is her journey to Islam and the heart-warming reaction of her family in this translated version of a recent interview:
I thank Allah for giving me the chance to spend a month with the greatest Muslims alive in this Ummah today.
Full report at:
http://www.arabnews.com/kids-need-dignified-mother-not-society-woman
------------
Turkish Man Living in Germany Seeks Protection from Sex-Mad Wife
04 January 2013
A DESPERATE Turkish man living in Germany has turned to the police for protection from his insatiable wife's constant demands for sex, authorities said yesterday.
The man came to his local police station in south-western Germany on Tuesday saying that he had been sleeping on the sofa for the past four years to escape the clutches of his wife of 18 years and mother of their two children.
Full report at:
http://www.malaysia-chronicle.com/index.php?option=com_k2&view=item&id=46038:man-seeks-protection-from-sex-mad-wife&Itemid=4
------------
Iran Sends A Woman Politician To Solitary Confinement
03 January, 2013
A jailed politician, a woman, in Iran has been sent to solitary confinement.
Faezeh Hashemi Rafsanjani, the jailed daughter of the former Iranian president Akbar Hashemi Rafsanjani has been moved to solitary confinement, the BBC has learned*.
A spokesman for Iran's judiciary said Faezeh Hashemi Rafsanjani was moved as punishment for her behavior in jail.
Full report at:
http://www.bbc.co.uk/news/world-middle-east-20878804
------------
Islamic Girls' School Pupils Raise Funds for Hospice
4 January 2013
Pupils from a Muslim Girls' school have raised over £200 for a Hospice.
Pupils from the Islamiyah Girls School raised the money in the hope of making a difference to patients.
In total they raised £214.50 for the East Lancashire Hospice.
Mr Seedat, head teacher of the school said, "The girls are helping to support their local community and the involvement they have may also lead to volunteering for the hospice. We will repeat our fundraising again next year for this important charity."
http://www.asianimage.co.uk/news/10121501.Islamic_Girls__School_pupils_raise_funds_for_Hospice/
------------
UNHCR Skill Training Programme In Pakistan Supports Underprivileged Women
January 04, 2013
Pakistan (UNHCR) - Durkhanai, an Afghan refugee, and Hira Shaheen, a Pakistani, are two women sharing a story of courage and resilience. The sole bread winners in their families, the two live in a conservative neighbourhood in the south-western city of Quetta.
Both not only earn income for themselves through their expertise in local handicrafts but also assist dozens of other underprivileged women in making use of their traditional skills for a living, thanks to UN refugee agency-run project. Three years ago, when Durkhanai, mother of 10, first enrolled herself in skills training with a UNHCR partner organisation she faced resistance from her community elders.
Full report at:
http://www.brecorder.com/general-news/172/1139616/
------------
55 Year-Old Surrenders to Police over Alleged Abuse of 13 Year-Old Girl in Maldives
By Neil Merrett | January 1st, 2013
A 55 year-old male accused of molesting a minor in Male' this week has surrendered to authorities, police have confirmed.
Police spokesperson Sub-Inspector Hassan Haneef confirmed that the suspect, identified as Saeed Ahmed, was presently being held in custody after handing himself over to officers yesterday evening (December 31, 2012).
Full report at:
http://minivannews.com/society/suspect-surrenders-to-police-over-alleged-abuse-of-13-year-old-girl-50176
------------
Violence against women: A long way to go in Afghanistan
03 January 2013
In June 2012 a woman from Parwan province, Afghanistan was publicly executed following allegations of adultery made against her by the Taliban. In July, the head of the Women's Affairs Department in Laghman province was assassinated and her successor, Najia Seddiqui was murdered just a few months later, in December.
These killings and other similar occurrences in areas not controlled by the Government are cited in the latest report examining the situation of violence against women in Afghanistan. Full report at:
http://www.unric.org/en/latest-un-buzz/28125-violence-against-women-despite-progress-a-long-way-to-go-in-afghanistan
------------
Icelandic Girl Suing Government over Right to Use Her Name
By Leigh Goessl
Jan 3, 2013
A teenage girl in Iceland is suing the government to gain the right to use her name. It seems her name is not on the "official list" of names approved by the state and the government will not allow her to use the name given her by her parents at birth.
Blaer Bjarkardottir, 15, has initiated a lawsuit in order to be allowed to use her birth name. Iceland is one of a few countries in the world that has laws dictating what parents cannot name their children.
Full report at:
http://www.digitaljournal.com/article/340446#ixzz2GznVyRfQ
------------
URL: https://www.newageislam.com/islam,-women-and-feminism/9-year-old-in-critical-condition-after-gang-rape-in-pakistan/d/9874