New Age Islam News Bureau
23 Dec 2012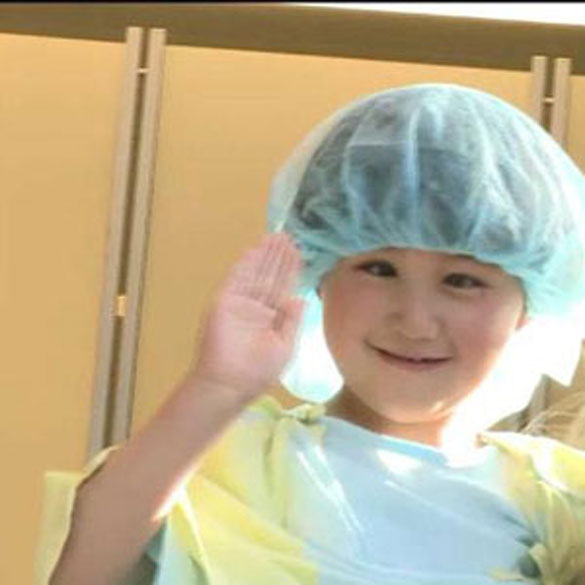 • In a first, woman held in Kashmir Valley for 2010 stone-throwing, was hurt in police firing
• Canada courts grant some permission for niqab
• 40-year-old gang-raped; three women molested in 48 hours
• Political worker accused of raping Hindu girl:Pakistan
• Mandatory registration of Hindu marriage stressed:Bangladesh
• Dr Aafia's early repatriation demanded
• 71 female lecturers appeal to Chief Justice of Pakistan for justice
• A different day for 17 girls
• Woman murdered
• Women demand more space in public transport
• Wife of man in jail slaughtered
• Female educators resign over posting in boys' school
• Indigenous girl killed after rape
Compiled by New Age Islam News Bureau
Photo: 6-Year-Old Afghan Girl Shot In Face By Taliban Has Life-Saving Surgery On Long Island
URL: https://newageislam.com/islam-women-feminism/6-year-old-afghan-girl/d/9780
------------
In a first, woman held in Kashmir Valley for 2010 stone-throwing, was hurt in police firing
22 DECEMBER 2012
Sexual assaults against women continue unabated in the national Capital even as the city is boiling over the gang-rape of the paramedical student in South Delhi. One woman was gang-raped while three others molested in different parts of the Capital in last 48 hours. In the first incident, a 40-year-old woman was allegedly gang-raped in Welcome area of North East Delhi in her rented accommodation by three acquaintances. The incident was reported by the victim, a mother of four children, at Welcome police station.
Police have identified the two accused, Gaffar, 46 and Aalam, 46 and arrested Gaffar, while another two accused are still absconding. "Preliminary investigations revealed that the victim was living in a rented accommodation in Welcome for around a fortnight now, while her family was living in New Usmanpur area. The victim told police, that the accused barged into her residence and made her to consume some sedative and later took turns to rape her."
In another incident, the Delhi Police has arrested three persons for allegedly molesting a girl in Hazrat Nizamuddin area of South East Delhi. Police said that the accused have been identified as Abdul Wahid (28), Mohammed Kabir (22) and Jahangir (27). "The incident occurred on last Wednesday when after a scuffle with the victim's father, the accused persons misbehaved with the victim and allegedly molested with her," a senior police officer said.
Police said that on late Wednesday night, the victim approached the local police and informed them about the incident. After registering the case, all the accused were apprehended following the complaint of the victim. "A case under Sections 354 and 506 of the Indian Penal Code was registered at Hazrat Nizamuddin area of South East Delhi. The accused," the officer added.
In a separate incident, two minors were detained for allegedly molesting a 32-year-old women in Uttam Nagar area of West Delhi. "The incident occurred on Thursday night when the victim, a vagabond was roaming outside the Uttam Nagar (East) Metro Station and she was spotted by the minors accused. They allegedly molested her but when she screamed, then some passersby caught them," the officer added. Police have initiated proceeding under Juvenile Justice Act and will produce them in front of the Juvenile Board.
In another incident, a 27-year-old woman was allegedly molested and her husband was assaulted by four miscreants who had tried to enter their house with the motive of robbery. The incident was reported form Railway Colony in Pul Prahladpur area of South-East Delhi on Friday morning. A case of molestation and assault was registered and hunt is on to nab the accused persons.
http://www.dailypioneer.com/city/117267-40-year-old-gang-raped-three-women-molested-in-48-hours.html
------------
6-Year-Old Afghan Girl Shot In Face By Taliban Has Life-Saving Surgery On Long Island
'Marzieh' Wounded After Witnessing The Murders Of Her Father And Brother
December 21, 2012
NEW YORK (CBSNewYork) — A 6-year-old girl who was shot in the face and left to die by the Taliban was flown to
New York for life-saving surgery.
The girl, identified only as "Marzieh," was shot in the face by the Taliban during an ambush. Her eye socket and
cheek were shattered in the attack.
"They murdered her father and her brother in front of her. She was being hidden under the feet of her father," Dr.
Kaveh Alizadeh told CBS 2′s Jennifer McLogan on Friday.
Marizeh hid underneath her murdered father for three hours until she was discovered. She almost bled to death
while she waited for help to arrive, doctors said.
The Afghan Health Minister called on the Global Medical Relief Fundon Staten Island to fly her from her remote
village to the United States before she could become a forgotten casualty of war.
"It's all about giving back, and giving a child back their dignity, putting them back together again," Elissa Montanti
said.
Montanti's group is sponsoring Marzieh's trip, along with South Nassau Community Hospital and a group of doctors
who are offering her free medical care over the holidays.
The Taliban narrowly missed Marzieh's brain when they shot her, doctors said, and she has not been able to breath
through her nose. What's more, scarring is setting in and making things worse.
"The bullet entered from the left cheek and the exit side was above the right orbit, so you can just imagine
the path of the bullet," explained Dr. Alizadeh, "Our goal is to be able to allow her to breathe, to be more
comfortable, and to allow her face to grow."
Since arriving in the United States, Marzieh has developed a love of pizza and French fries.
Marzieh's surgery was a success and her family said it was grateful for the sacrifices that strangers made to help
make her whole again.
http://newyork.cbslocal.com/2012/12/21/6-year-old-afghan-girl-brought-to-the-united-states-for-life-saving-
surgery-following-taliban-ambush/
------------
Canada courts grant some permission for niqab
By JESSICA MURPHY
December 22, 2012
OTTAWA – Canada's top court ruled Thursday that under certain circumstances a Muslim woman can wear a veil during court testimony.
In a 4-2-1 split decision, the Supreme Court built on an Ontario Court of Appeal ruling that offered a compromise and laid out a legal test that would help decide whether a veiled woman could testify.
The highest court said, among other factors, the strength of a person's religious belief, the nature of the evidence, and the importance of the credibility of the witness all must be weighed.
But "if the liberty of the accused is at stake, the witness's evidence is central to the case and her credibility vital, the possibility of a wrongful conviction must weigh heavily in the balance, favouring the removal of the niqab," wrote Chief Justice Beverley McLachlin.
It had to look at two competing Charter rights – the witness's freedom of religion and the accused's fair trial rights.
"An extreme approach that would always require the witness to remove her veil while testifying, or one that would never do so, is untenable," McLachlin wrote.
"The answer lies in a just and proportionate balance between freedom of religion and trial fairness."
Trial judges and tribunals have to look at the sincerity of religious belief, the risk to trial fairness, whether both rights can be accommodated, the court ruled.
If not, they have to consider broader societal harms including whether it would discourage veiled women from reporting offences and the harm it may cause to the fairness of the accused's trial.
The case before the higher court dates back to 2007, when N.S., whose name is protected by a publication ban, accused her uncle and cousin of sexually assaulting her as a child.
During the preliminary inquiry, she asked to testify with her face covered, based on her Muslim beliefs – a request denied by the judge.
The Ontario Superior Court overturned that ruling before the Ontario Court of Appeal offered a compromise with a legal test.
N.S. has yet to testify in the sexual abuse case. The case will now go back to the preliminary inquiry judge who will weigh all the factors laid out by the highest court and decide whether she can testify with a veil.
Nathalie Des Rosiers, with the Canadian Civil Liberties Association, said it's a balanced attempt to reconcile the competing rights.
The Supreme Court heard the case in December 2011.
http://muslimvillage.com/2012/12/22/33244/canada-courts-grant-some-permision-for-niqab/
------------
40-year-old gang-raped; three women molested in 48 hours
Bashaarat Masood
Dec 23 2012
Anantnag : For the first time, the Jammu and Kashmir Police has arrested a 22-year-old woman on charges of stone-throwing, more than two years after the incident reportedly happened.
According to the police, the accused, Zahida Akhter, then a school student, was involved in "rioting and stone-throwing" on September 19, 2010, when she was hit by a bullet in her leg when police fired at a funeral procession in Anantnag. Since then, Akhter has to use the help of crutches to move around.
On Thursday evening, the police went to Akhter's brother's shop to look for her. "They told me that she would have to go to the police station for some work," said Aadil Ahmad Dar, her brother.
On Friday morning, Akhter and Dar went to the police station, where she was detained by the police. After spending a night in the police station, she was granted bail today.
Police said a case against Akhter was registered during the summer protests in 2010. "She was arrested in a case pertaining to 2010," said Anantnag SSP Ramesh Kumar Jalla. "It is a case of rioting and stone throwing".
Akhter has been booked under sections 148 (rioting or armed with deadly weapon), 149 (member of a group guilty of offence), 336 (act endangering life or property of others) and 355 (assault) of the Ranbir Penal Code.
Akhter's mother, Rehti Begum, 62, however, claimed that while she had taken part in the funeral procession, "she has never thrown a stone". She added: "It was a funeral procession of a boy who had drowned in a river, and police fired at her."
http://www.indianexpress.com/news/in-a-first-woman-held-in-valley-for-2010-stonethrowing-was-hurt-in-police-firing/1049056/
------------
Political worker accused of raping Hindu girl: Pakistan
By Ghulam Rasoo
December 23, 2012
CHACHRO: A 14-year-old Hindu girl, N, was raped allegedly by a local leader of the Pakistan Peoples Party (PPP) early Friday morning near Chachro, Umerkot.
The suspect, M, forcibly entered the victim's house in Mubarak Tarr village, which is 35 kilometres from Chachro, along with two other men. He tortured the victim's mother first and then raped the girl, while his accomplices guarded the door.
Full report at:
http://tribune.com.pk/story/483208/political-worker-accused-of-raping-hindu-girl/
------------
Mandatory registration of Hindu marriage stressed: Bangladesh
December 23, 2012
Hindu marriage registration must be made mandatory in the recently passed Hindu Marriage Registration Act, 2012 to protect the rights and ensure the social and financial security of Hindu women, said discussants at a roundtable yesterday.
Movements to end violence against minorities should also be strengthened as women become the worst victims of any form of violence, they viewed.
Full report at:
http://www.thedailystar.net/newDesign/news-details.php?nid=262223
------------
Dr Aafia's early repatriation demanded
December 23, 2012
KARACHI – For the past several years, I have urged Pakistani authorities to take action to repatriate my client, Dr Aafia Siddiqui, to Pakistan. However, despite repeated inquiries, I have never received any substantive response to my suggestions. Therefore, I am writing this open letter directly to you, said Tina Foster, Attorney for Dr Aafia.
Full report at:
http://www.thenews.com.pk/Todays-News-6-149986-71-female-lecturers-appeal-to-CJP-for-justice
------------
A different day for 17 girls
December 23, 2012
It was a happy occasion for 17 orphan girls and their bridegrooms who tied nuptial knots at a festive mass wedding at Lions Shishu Niketan, an organisation meant for rehabilitation of female orphans, in the district town on Friday afternoon.
Full report at:
http://www.thedailystar.net/newDesign/news-details.php?nid=262274
------------
Woman murdered
December 23, 2012
LAHORE : A 30-year-old woman was slaughtered in the Shalimar police limits by three persons on Saturday.
Three persons barged into the house of victim Asma, a resident of Old Bhogiwal and killed her by cutting her jugular vein.
Police after being informed reached the scene, collected evidence and removed the body to morgue. Shalimar SHO Naveed Azam said the victim's husband was imprisoned in a drugs case while she was living at the said house along with her two daughters and one son. He said that she had some clash with one Irfan.
Full report at:
http://www.thenews.com.pk/Todays-News-5-149969-Woman-murdered
------------
Women demand more space in public transport
December 23, 2012
ISLAMABAD: Pakistan celebrated the National Working Women's Day on Saturday with the aim to honour working women and convey a message to society that women's role in nation building cannot be ignored.
The objective of observing the day on December 22 every year is to recognise the contribution made by working women in social uplift, and urge policy- maker to uphold their rights.
Full report at:
http://www.dailytimes.com.pk/default.asp?page=2012\12\23\story_23-12-2012_pg11_3
------------
Wife of man in jail slaughtered
December 23, 2012
LAHORE: Four people, including two women, were killed in separate incidents in the provincial metropolis on Saturday. The first incident took place in Shalamar police limits where a 30-year-old woman was slaughtered by three persons.
Full report at:
http://www.dailytimes.com.pk/default.asp?page=2012\12\23\story_23-12-2012_pg13_2
-----------
Female educators resign over posting in boys' school
By: Our Staff Reporter | December 23, 2012
RAHIM YAR KHAN - Two female educators have resorted to resignation from the job in a protest against posting in boys' schools.
Full report at:
http://www.nation.com.pk/pakistan-news-newspaper-daily-english-online/national/23-Dec-2012/female-educators-resign-over-posting-in-boys-school
------------
Bangladesh: December 23, 2012
An indigenous girl was killed after rape at Borodalupara village in Kawkhali upazila of the district on Friday.
The victim, Thomaching Marma,13, was a class eight student of Kawkhali Girls' High School and daughter of late Sui Thuiprue Marma of Baradolupara village of Kalampati union.
Thomaching went to a nearby jungle at around 3:00pm to take their cows back home. As she did not return until 6:00pm, family members started looking for her in the jungle. At one stage, they found Thomaching body lying on the ground in the jungle.
Full report at:
http://www.thedailystar.net/newDesign/news-details.php?nid=262273
------------
UPL: https://newageislam.com/islam-women-feminism/6-year-old-afghan-girl/d/9780