New Age Islam News Bureau
25 Sept 2016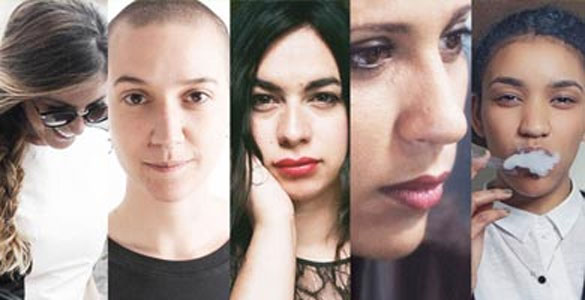 Photo: 5 Women on What It's Like to Be Young and Arab in Paris
--------
• Lawmakers Warn anti-NGO Law Could Harm Israeli Arab, Women's Lobby
• Arabic Film on Bedouin Women Takes Israel's Top Prize, en Route to Oscars
• Istanbul to Host 2017 Muslim Women Summit
• Muslim Woman Shot Dead in France in an Islamophobic Attack
• Muslim Woman Schoolteacher Who Complained About 11 Year-Olds Being Shown 9/11 Video Plans Legal Action after Being Sacked
• Israel's '50 Most Influential Women' — Not A Single Arab
• Pakistan Tehreek-i-Insaf Woman Councillor Shot Dead in Nowshera
• Lubna Al Olayan tops Forbes' list of most powerful Arab women
Compiled by New Age Islam News Bureau
URL: https://newageislam.com/islam-women-feminism/5-women-be-young-arab/d/108665
-------
5 Women on What It's Like to Be Young and Arab in Paris
The Royal Family Arrives In Canada
The Best Worst and Most Outrageous Emmy Looks of All Time
Jamie Dornan's Wife Has No Interest in Seeing 'Fifty Shades of Grey'
AUG 26, 2016
On August 24, a group of armed police officers forced a woman to remove clothing that resembled a burkini on a beach in Nice, France. The incident not only humiliated an innocent woman, but pointed to a frightening escalation of the continued oppression of Muslim and Arab minorities in the country–all under the pretense of defending a secular culture. And although the modest swimming costume ban was lifted today, the stigma remains.
As debates play out in the media, the voices that are loudest tend not to come from the communities most directly affected by the discrimination. We need to hear from Muslim women. In a country where an emphasis on laïcité (secularism) is increasingly synonymous with an intolerance for difference, we ask five Parisiennes of North African descent, all of whom identify as Arab, about the burkini debate, attitudes towards Muslims and Arabs in Europe, and their vision for multiculturalism in France.
Sonia Ahmimou, 27, French of Moroccan descent.
Leather goods artisan who worked for Louis Vuitton, Hermès and Moynat, and now runs her own accessories brand, ASWAD.
COURTESY OF SONIA AHMINOU
"I found the burkini upheaval extremely violent: the design itself might be new, but women covering their bodies on the beach certainly isn't. As far as I can remember, many of my aunts simply went into the water fully clothed. To me, the fundamental misconception is that a woman forbidden to wear a burkini will simply switch to a bikini. She won't. She'll just stop going to the beach.
I WAS ASKED TO HIDE WHEN CUSTOMERS WALKED INTO THE SHOP, BECAUSE SEEING A NON-WHITE HAND MAKE THEIR BAGS WOULD FRIGHTEN THEM.
France hides behind its so-called secular culture to keep control of minorities. It is in fact a deeply Catholic country: fish is served in schools on Fridays and the only bank holidays allowed are Christian ones. Laïcité is a way of erasing the voice of whoever is different. I grew up feeling like a second-class citizen; that, as a woman of Arabic descent, I was expected to keep as quiet and be as discreet as possible. During my very first job as a craftswoman, I was asked to hide when customers walked into the shop, because seeing a non-white hand make their bags would frighten them. Paris definitely feels more open. I've learned to accept myself and make a physical and symbolic space for myself by shaving my head, playing with fashion, and launching my own brand. ASWAD means black in Arabic and my designs reference both Brutalist and Islamic architecture, a reference to my history and to my urban life. This is precisely what Frenchness means to me today."
aswad.fr is launching its first collection in Autumn 2016
Imen Ghouali, 34, Parisian of Algerian descent.
Documentary director specializing in the legal field and the author of Le Gang des Souris Vertes.
"The issue with this controversy is that it sets a binary between the burkini and the bikini: you are either covered and utterly dominated or practically naked and free. Women in my families have covered up to different extents, some wearing a veil, others a Djelabah, or even a tiny bikini if they felt like it. But things radically changed for Arabs after September 11: Suddenly, every single sign of faith became diabolical, connected to terrorism.
RECENTLY A GUY GRABBED ME ON THE BUS. IN THE PAST, I WOULD HAVE SCREAMED, BUT I STOPPED MYSELF, CONSCIOUS PEOPLE WOULD PROBABLY THINK, "WATCH OUT FOR THE HYSTERICAL ARAB GIRL".
As for armed policemen getting an innocent woman to undress, this is a dumb and dangerous move: Arab youth now have a martyr figure, so to speak, the message sent out is "See, the country hates you and is even ready to publicly humiliate your mothers." This is likely to generate more anti-Semitism too, because Jews are generally not subjected to the same level of strictness in their religious display. There is also a shocking double standard with mega wealthy Gulf Arabs, who inject money into the luxury industry, and who enjoy a much freer life. This has created a worrying, anxious climate for Arabic people, myself included, in France. Recently a guy grabbed me on the bus. In the past, I would have screamed, but I stopped myself, conscious people would probably think, Watch out for the hysterical Arab girl. To me modernity is proving stereotypes wrong: I love wearing a short skirt to go to work, getting people on the bus sneering at me convinced they've got me figured out… when I'm actually on my way to directing a prime time TV show for a national TV channel. This is true empowerment."
Sofia Guellaty, 33, Tunisian.
Former EIC of Style.com/Arabia, currently a fashion consultant specializing in the Middle-Eastern market.
COURTESY OF SOFIA GUELLATY
"I am extremely pissed off at the French and their violent, uneducated reaction to the burkini. My grandmother has always covered up on the beach, jokingly saying "I don't want to impose the sight of my thighs to people!". Modesty, especially amongst older women, is part of many traditional cultures–and is a basic human right! I have also lived in Dubai, Tunis, and New York, and no country is as provocatively aggressive against its minorities as France. Just look at the way the city is built: pretty, postcard Paris is safely encircled by a ring road, leaving all the projects safely trapped outside the city–making social progress or integration impossible.
I AM SO TEMPTED TO WEAR A HIJAB TO PARIS' NEXT FASHION WEEK.
As for myself, I always felt like I was the reassuring Arab, the light-skinned one that makes your racist neighbor say "I love Arabs! You and Ahmed my épicier are so normal!". In a country than bans religious signs, it makes the veil a sign of provocation, of true anti-establishment. It is the closest thing to a punk expression, no wonder so many kids are adopting it. I am so tempted to wear a hijab to Paris' next fashion week, just to see reactions. As a fashion editor, I am well aware of the freedom women gain from the right to cover up: Coco Chanel allowed women to step out of corsets, wear ample cuts and button-up shirts–would she be accused of joining ISIS today?"
elle.com/culture/career-politics/news/a38780/arab-women-in-paris/
--------
Lawmakers Warn anti-NGO Law Could Harm Israeli Arab, Women's Lobby
Jonathan Lis Sep 20, 2016
V15's new ad. Image courtesy of V15.
Bill caps Israeli NGOs' spending during election campaigns at $26,500
The V15 report: A hot-air balloon to deflect attention from Netanyahu's recent scandals
U.S. Senate report: Resources built with state funds used against Netanyahu in 2015 Israeli election
Knesset members from both the opposition and the coalition warned Monday that passage of the so-called V15 bill limiting the political involvement of nongovernmental organizations in election campaigns would outlaw the transport of Arab voters to the polls and prevent the women's lobby from encouraging voters to support parties headed by women.
The bill is named after an NGO that was active in support of the Labor Party-led Zionist Union during the last elections. According to the U.S. Senate, it used databases it had previously acquired for nonpolitical purposes which had been funded at the time by the Senate.
MKs from Habayit Hayehudi and United Torah Judaism, both members of the coalition, joined with MKs from Meretz, Yesh Atid and Zionist Union to point out flaws in the proposed legislation during a preliminary discussion on the latest revision of the bill, submitted by MK Yoav Kish (LIkud). Kulanu MKs, whose votes could tip the balance when the bill comes up for approval, did not attend the meeting.
MK Michal Rozin (Meretz) said the bill would prevent the women's lobby calling on voters to support parties led by women, and other organizations couldn't call on voters to support candidates of their choice, such as a kippah-wearing candidate.
"If the women's lobby were to call on voters to vote for parties headed by women, how would your law deal with that?" she asked. "When we talk about this section, we'll bring up the point you raised," Kish replied.
MK Nissan Smolianski (Habayit Hayehudi) was also critical of the revised bill. "We have to pass legislation that prevents wealthy interests from interfering with and influencing the political system," he said. "On the other hand, we must be extra careful not to block a part of the public or an organization that wants to act on behalf of a certain goal, and limit the restriction to cases of intervention that aims to influence an election campaign and the political climate in the country."
MK Uri Maklev (Habayit Hayehudi) warned that the law could seriously impact voting rates in Arab and Haredi towns, since it would make it impossible to provide organized transportation for voters identified with a particular party. "You wanted to catch the wolf, but you're killing the whole village," he said.
MK Ayelet Nahmias-Verbin (Zionist Union) took another tack. "You're saying one thing and doing just the opposite," she said. "Look at Israel Hayom newspaper, for instance. The sponsors of this bill don't want money to influence the political system, but meanwhile they're putting out a paper that's distributed for free."
The bill passed its preliminary reading in the Knesset a few weeks ago but has since undergone a major revision. According to the new version, NGOs will be able to budget up to 100,000 shekels ($26,500) on a campaign or other activity parallel to that of a political party during the election season.
The previous version stipulated that NGOs could accept a contribution of 1,000 shekels annually from an individual donor in a nonelection year and up to 2,300 shekels in an election year, with no limit on the total budget. If the draft law is passed, the extent of NGO involvement political campaigns will be significantly reduced.
"In order to prevent circumvention of the Party Funding Law, there will also be provisions in the law aimed at creating transparency in the costs and modes of action of parties that purchase databases of potential voters," according to the revised proposal.
According to Kish, "The proposed change strikes a balance between the preservation of freedom of expression and the need to prevent clearly political party activity carried out under cover of nonpartisan activity and without the restrictions imposed on involved parties.
"Such activity must be subordinated to the party funding laws, in order to prevent involvement of funds originating abroad and of foreign elements in the process of Knesset elections."
read more: haaretz.com/israel-news/.premium-1.743271
haaretz.com/israel-news/.premium-1.743271
--------
Arabic Film on Bedouin Women Takes Israel's Top Prize, en Route to Oscars
Sep 24, 2016
Sand Storm is the first all-Arabic language film to be Israel's submission for the Oscars foreign film category.
"Sand Storm" - winner of six Israeli Ophir Awards.Vered Adir
Israel's culture wars take center stage at film awards after minister walks out to protest Palestinian poem
Arab nominees for Israeli film awards accuse local academy of censorship
For the first time, Israel has selected a film entirely in Arabic to represent the country at the Academy Awards.
"Sand Storm" won six Ophir Awards — Israel's equivalent of the Oscars given out by the Israeli Academy of Film and Television — on Thursday, including for best film. The winner of the best film award is entered as Israel's submission for the foreign film award at the next year's Oscars.
A family drama set in the Bedouin community — a largely poor and often marginalized subset of the Israeli population — "Sand Storm" is the feature debut for Elite Zexer, a Jewish Israeli. At this year's Sundance Film Festival, it won the Grand Jury Prize in the World Cinema Dramatic section.
Miri Regev, Israel's minister of culture and sport, caused a stir at the Ophir Awards show in Ashdod, walking out in protest while Arab-Israeli rapper Tamer Nafar performed a poem by the late Palestinian poet Mahmoud Darwish. Regev returned to present the best film award and was loudly booed.
Jewish performer Yossi Tzaberi and Tamer Nafar, the Arab star of the Israeli film "Junction 48," raise their fist in a sign of protest during Ophir Awards. September 22, 2016.Ilan Assayag
Culture Minister Miri Regev at the Ophir Awards ceremony in Ashdod, September 22, 2016. Ilan Assayag
"I have a lot of tolerance for the 'other,' but I have no tolerance for Darwish and anyone who wants to eliminate Israel," Regev said.
skip - facebook share button
Sharing is caring. Spread the word
When Regev ultimately presented the award for best film to "Sand Storm," about Arab Bedouin women in the south, two Arab actresses form the film, Ruba Blal-Asfour and Lamis Ammar, refused to take the stage. From the audience, Blal-Asfour yelled that she would not stand on stage alongside Regev.
"Sand Storm" will be released in the United States on Wednesday, starting at New York City's Film Forum.
Israeli films have been nominated for the best foreign film Oscar 10 times but have never won the award.
read more: haaretz.com/israel-news/culture/1.744023
haaretz.com/israel-news/culture/1.744023
--------
Istanbul to host 2017 Muslim Women Summit
By Adem Salvarcioglu
Istanbul will host the 2017 Muslim Women Summit, the president of the Turkish Asian Center for Strategic Studies (TASAM) revealed Saturday while attending this year's gathering in Kuala Lumpur.
Suleyman Sensoy told Anadolu Agency that a declaration on the 2017 summit and the organization's secretariat moving to Istanbul would be made later during the "Muslim Women: Soft as Silk, Strong as Iron" summit and exhibition in the Malaysian capital.
He described the woman's initiative as having been developed under the World Islamic Forum's nearly eight-year "institutionalization process".
He stressed that its efforts are aimed at "not simply adhering to a Western perspective on problems faced by women in the Muslim world, but creating values based on our own references, institutionalizing critical thinking and continuing civil society initiatives".
Referring to the "Istanbul" awards that will be granted for excellence in various field during this year's summit, he said the name of the ceremony held special significance.
Underlining the Turkish city's role in history and contemporary times, as well as its material and spiritual connotations, Sensoy said, "we regard Istanbul as the heart of the Islamic world."
Thousands of participants from across the world gathered for the summit hosted in the Malaysian capital Sept. 23-25.
Turkey was represented by TASAM -- among the event's organizers -- as well as the deputy minister of the country's Family and Social Policies Ministry, Mehmet Ersoy, who gave a speech on opening day.
Speaking to Anadolu Agency earlier, he lauded the gathering as an opportunity to express and share ideas at a time when the Muslim world needs unity and solidarity.
The summit aims to champion efforts to empower women and provide a platform for sharing their ideas and experiences. Its objective is to create extensive synergy and networking among NGOs around the world for the pursuit of global prosperity.
aa.com.tr/en/culture-and-art/istanbul-to-host-2017-muslim-women-summit/651979
--------
Muslim Woman Shot Dead in France in an Islamophobic Attack
September 24, 2016
Rabat – A veiled woman was shot dead in Pantin, France last night at 9:40 p.m. The victim of this hate crime reportedly sitting in her car when the shooting occurred.
The woman was hit by five bullets. Two bullets to the head were fired at close range. The shots were reportedly fired by a person on a scooter. The assailant has not been identified nor apprehended.
"No damage was found on the vehicle which suggests that the individual put his arm inside the car and made this point blank shot, reported Agence France Presse from a source close to the investigation.
Police found six shells from an automatic pistol at the site of the murder.
The female victim, who has not been officially identified, is said to be of North African ancestry and approximately 35 years of age.
The victim was wearing a hijab but investigators said that they are not looking at this killing as an act of Islamophobia.
An investigation for murder is underway and headed by the criminal brigade of the judicial police in Paris.
moroccoworldnews.com/2016/09/197218/muslim-woman-shot-dead-france/
--------
Muslim Woman Schoolteacher Who Complained About 11 Year-Olds Being Shown 9/11 Video Plans Legal Action after Being Sacked
25 SEP 2016
Birmingham Mail Suriyah Bi is taking legal action against Heartlands AcademySuriyah Bi is taking legal action against Heartlands Academy
A Muslim teacher who complained when an "X-rated" 911 video was shown to children is suing her school after being sacked.
Suriyah Bi is now pursuing claims for unfair dismissal and religious discrimination against at Birmingham's Heartlands Academy.
In September last year she made national headlines for objecting to a class of 11-year-olds being shown the footage.
The Birmingham Mail reports the Oxford graduate said the graphic YouTube video carried a warning the content was not suitable for under-18s.
Now a Birmingham employment tribunal has approved her bid to pursue legal claims against E-Act, who sponsor a number of academies, including Heartlands.
The organisation says it will oppose Suriyah's claims, and says the 24-year-old simply no longer wanted to work at the school.
Thrill-seeking headteacher faces sack after caught on camera train surfing with 'his pupils'
The video was not mentioned in detail during the brief preliminary hearing which dealt with technical and legal matters.
But outside the hearing, Suriyah said: "It was shown to some 30 children during class. I understand the video was shown without the permission of the authorities.
"It raised questions about what safeguards there are in schools to protect children.
"These were children aged 11, of whom many knew little, or nothing, about the 9/11 horror.
"They were subjected to graphic scenes and some were shocked and upset.
"The video not only showed the plane crashing into the Twin Towers but also showed people committing suicide by jumping to their deaths from the tower blocks.
"Such young children should not been shown things like that because it is well-known that it can play on their minds and even induce them to kill themselves.
"I was in the classroom when the video was shown and I quickly objected.
"Later, I was told to leave the school.
Birmingham MailHeartlands Academy is situated within a mile of the city centreHeartlands Academy is situated within a mile of the city centre
"There was an investigation into the matter but I was dismissed for making a whistle blowing complaint."
Suriyah said she believed no action was taken against the teacher who screened the video, but some people regarded the showing as "misguided".
The class had been studying a poem about a victim of the 9/11 terrorist attack.
The poem is part of the AQA GCSE syllabus.
E-Act told the tribunal judge Ron Broughton that the teacher no longer wanted to work for them.
They complained there had been no need for the preliminary hearing and were considering making a claim for costs against Suriyah for causing delays.
Mr Broughton said she could go ahead with her legal claims at a full hearing later this year and he would not consider a claim for costs at this stage.
dailyrecord.co.uk/news/uk-world-news/muslim-teacher-who-complained-schoolchildren-8908554
--------
Israel's '50 most influential women' — not a single Arab
Israel's leading economic paper couldn't find a single Arab to put on their list of Israel's most influential women.
Last week the Israeli magazine Lady Globes (put out by business daily Globes) published its list of Israel's 50 most influential women for 2016. Although it remains unclear what it takes for a woman to make the list — not to mention who came up with the criteria — I decided to use the list to analyze Israeli society from the eyes of a Palestinian. I wanted to learn who these women are, and why they are so influential.
PHOTOS: A year of women's struggles in Palestine and Israel By Activestills | March 8, 2016
How Palestinian women are enlisting traditional dresses into the struggle By Samah Salaime | March 11, 2016
The list includes truly impressive women, who at first glance seem to come from the world of business, economics, finance, banking, etc. For a moment I thought Globes was looking for women with money, but the list also includes Justice Minister Ayelet Shaked (Jewish Home), and a few spots after her is Culture Minister Miri Regev.
I continued thumbing through the pages and found President of Israel's Supreme Court Miriam Naor, as well as a number of high-ranking members of various government ministries. The vast majority of the women on the list, however, were completely unknown to me. For a moment I felt as if I had failed a general knowledge test when I understood that I did not recognize at least 50 percent of the names. But thanks to some friends I realized I was not alone, and that there is good reason for my ignorance — I am an Arab woman, and this list isn't intended for me. After all, what are the chances an Arab woman, enlightened though she may be, will read Lady Globes?
Good Jewish women
So, dear editors of Lady Globes, next time before you include MK Shelly Yachimovich (Zionist Union) in your list of Israel's most influential women — despite the fact that most of the struggles she has spearheaded have not really succeeded — perhaps you should pick up the phone and call MK Aida Touma-Sliman (Joint List), the first Arab woman to head the Committee on the Status of Women and Gender Equality, and who has a positive influence on many aspects of women's lives here, be they Arab or Jewish.
Aida Touma-Sliman and Ayman Odeh speak at the Hebrew launch event for the Joint List, February 11. (photo: Activestills.org)
Aida Touma-Sliman and Ayman Odeh speak at the Hebrew launch event for the Joint List, February 11. (photo: Activestills.org)
I suggest you also meet Attorney Mariam Kabha, the highest-ranking Arab woman in public service, who was appointed national commissioner for equal employment opportunities within the Economy Ministry. Perhaps you should weigh looking through the list of inspiring Arab women on the website "A-List"; you'd be surprised to discover researchers and executive directors at start-ups in Arab society. You will find, among others, the "pioneer of the hi-tech sector," Reem Younis, who heads Alpha Omega.
You don't want Arabs on your list of good Jewish women? No problem, what about the head of the New Israel Fund? She is known for her support for the social and political struggles of the weaker segments of Israeli society, the ones who are not subscribed to Globes, yet certainly change the face of this country. Perhaps you could have made room for the executive director of the Association of Rape Crisis Centers in Israel — an issue that absolutely influences the citizens of this country? Or perhaps the founders of "Women Make Peace," or one of the young Ethiopian-Israeli women who head the struggle against police brutality? What about leading female artists, director, or authors?
There was no need for you to travel the world in order to complete this difficult assignment. All you had to do was get away from the whiteness of central Israel. If only you did that, you would be able to find incredible, inspirational women in every city, town, or village. You would find empowering Arab and Jewish women, Mizrahiot and Ashkenaziot, who are involved and are influential in various fields. Your list wouldn't have brought them honor — in fact the opposite is true.
Two more notes:
Not every successful list of women must emphasize the woman's familial status (despite the fact that the majority are married and have children). The time has come to separate the woman's career from her family life, unless she says otherwise and views her family as an integral part of her professional life. Gone are the days in which it was insinuated that women manage to rise in the workplace despite everything.
Also, why not let women's natural beauty shine? That way you can save hours of unnecessary Photoshop work. These women are supposed to feel beautiful with what they have been able to do over the course of their lives, not because of the effects you apply to their faces.
This article was first published in Hebrew on Local Call. Read it here.
972mag.com/israels-50-most-influential-women-not-a-single-arab/121998/
--------
Pakistan Tehreek-i-Insaf woman councillor shot dead in Nowshera
September 25th, 2016
NOWSHERA: A woman councillor of Pakistan Tehreek-i-Insaf was shot dead by unknown assailants here early on Saturday. The shooting occurred in Khawarai area.
Unknown armed attackers entered the house of PTI councillor Zainab Khattak, 30, and started indiscriminate fire on her when she was sleeping. She died on the spot, her relatives said.
The body was shifted to the district headquarters hospital, Nowshera for autopsy.
SHO Akora Khattak confirmed the incident and said police had started investigation on different dimensions as assailants targeted the councillor specifically.
A brother of the deceased registered FIR in Akora Khattak police station against unknown persons. The complainant told police that they had no enmity with anyone.
Police also collected empty holes of the bullets from the crime scene.
It merits a mention here that Zainab was elected unopposed and also remained polio worker in the area. Chief Minister Pervez Khattak took notice of the incident and ordered district police officer to submit a report immediately.
dawn.com/news/1285992/pti-woman-councillor-shot-dead-in-nowshera
--------
Lubna Al Olayan tops Forbes' list of most powerful Arab women
DUBAI, 4 days ago
Saudi Arabia's Lubna Al Olayan, who's at the head of a family empire, tops the Forbes Middle East's list of "The Most Powerful Women in the Arab World" this year.
The list, released for the fifth consecutive year, highlights the region's most influential and inspiring businesswomen.
Al Olayan also appears on Forbes' list of the "World's 100 Most Powerful Women".
Of the 100 women on the "The Most Powerful Women in the Arab World" list, 54 are corporate executives, 23 are at the helm of family businesses, 12 are entrepreneurs, and 11 work in government organisations.
In addition, Forbes has two smaller rankings, 10 each, of women who hold ministerial posts, and women of Arab origin who have made a mark on the world stage.
To rank the leaders, the magazine applied the following metrics: position, size of company or organization, and sphere of impact.
Egypt, Arab World's most populous country, continued to lead with the highest number of entries with 18, followed by the UAE with 17 and Kuwait and Lebanon with 11 entries each.
The top 10 on the list are: 1. Lubna Al Olayan, CEO, Olayan Financing (Saudi Arabia); 2. Lobna Helal, deputy governor, Central Bank of Egypt (Egypt); 3. Raja Easa Al Gurg, managing director, Al Gurg Group (UAE); 4. Fatima Al Jaber, Group CEO, Al Jaber Group Construction (UAE); 5. Sheikha Al Mayassa bint Hamad Al Thani, Chair, Qatar Museums (Qatar); 6. Maha Al Ghunaim, vice chair and Group CEO, Global Investment House (Kuwait); 7. Shaikha Al Bahar deputy group CEO, NBK (Kuwait); 8. Mona Almoayyed, managing director, YK Almoayyed & Sons (Bahrain); 9. Nezha Hayat, chair, Moroccan Capital Market Authority (Morocco); 10. Khawla Al-Asadi, director general, Rafidain Bank (Iraq).
Khuloud Al Omian, editor-in-chief of Forbes Middle East, said: "In the past four years we have seen a constant increase in women holding senior level positions in businesses. This is contrary to the popular perception about Arab women in the business world. Such recognition will further boost encouragement and inspire more women to break the norm and achieve great successes in their line of business."
There have been a lot of major developments for these iconic Arab Women. For example, Eaman Al Roudhan, who was the chief regulatory officer of Zain Group last year, has been promoted to CEO. In June Khawla Al-Asadi was appointed director general of Iraq's biggest bank, Rafidain Bank.
"This is our small way of supporting women with high ambitions to achieve great heights in their careers," added Omian. – TradeArabia News Service
tradearabia.com/news/MEDIA_313872.html
URL: https://newageislam.com/islam-women-feminism/5-women-be-young-arab/d/108665
New Age Islam, Islam Online, Islamic Website, African Muslim News, Arab World News, South Asia News, Indian Muslim News, World Muslim News, Womens in Islam, Islamic Feminism, Arab Women, Womens In Arab, Islamphobia in America, Muslim Women in West, Islam Women and Feminism