• Life-Term for Indian Mother in UK for Killing Son Who Could Not Memorise Quran
• Sixty yrs old Muslim Deputy Mukhiya, son attacked for 'daring' to sit in Siwan, Bihar
• Rape Flourishes In Mogadishu's IDP Camps
• Indian-origin Muslim politician Halimah Yacob to become S'pore's Ist woman Speaker
• Saleswomen in Saudi Arabia Seek Proper Training and English Language Courses
• Daughters of Former MP under King Farooq Killed In Luxor Palace
• 'Girls Impact the World' Film Festival calls on young filmmakers
• Model Village Planned To Honour Arfa Kareem, IT Genius
• Murder of Canadian Woman in Pak: LHC Orders Police to Arrest Main Accused
Compiled by New Age Islam News Bureau
Photo: Maldives girl faces flogging after alleged rape
URL: https://newageislam.com/islam-women-feminism/15-year-old-maldives-girl/d/9910
-----------------
15-Year-Old Maldives Girl Faces Flogging After Alleged Rape by Step-Father
Jan 07 2013
Male: A 15-year-old in the Maldives whose father is accused of repeatedly raping her and killing the resulting baby risks being flogged for "fornication" with another man under the nation's strict Islamic law, a police source said today.
In the course of inquiries into the rape case, investigators say they unearthed evidence of the girl having had consensual sex with another man, which is an offence in the Indian Ocean holiday destination, the source said.
Women, including minors, having consensual sex outside marriage can be charged in the Maldives, where convicts can be publicly flogged. Minors receive the punishment when they reach 18, the Age of majority.
The child's step-father is accused by police of repeatedly raping the girl and fathering a child by her which he subsequently murdered. The girl's mother has been charged with helping dispose of the infant's body, police said.
"We completed the investigation (into the murder of the infant) and gave a report to the prosecutor general's office," Maldivian police spokesman Hassan Haneef said.
He declined to give details saying that Maldivian common law did not allow the discussion of any case involving a minor.
The local Haveeru newspaper quoted an unnamed official from the prosecutor's office saying that the fornication charge was unrelated to the rape which had been separately dealt with.
The legal system of the Maldives, a nation of 330,000 Sunni Muslims known for its coral-fringed islands and sandy beaches, has elements of Islamic Sharia law as well as English common law.
The country carries out the flogging of women despite calls from the UN Human Rights Council to drop the practice.
In September, a Maldivian court ordered a public flogging for a 16-year-old girl who confessed to having pre-marital sex. Her 29-year-old lover was sentenced to 10 years in prison.
The gang-rape last month in the Indian capital of a 23-year-old student who subsequently died has also sparked protests over crime against women in neighbouring South Asian nations including Nepal, Sri Lanka and Bangladesh.
http://www.indianexpress.com/news/maldives-girl-faces-flogging-after-allEged-rape/1055832/
-----------------
Eight-Year-Old Schoolgirl Killed After Rape in Pirojpur, Bangladesh
8 Jan 2013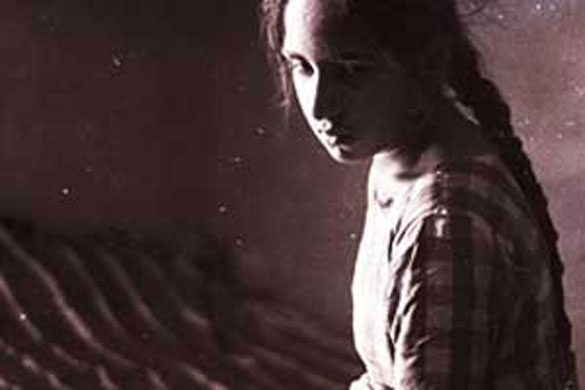 An eight-year-old schoolgirl was killed allegedly after rape in Nazirpur Upazila of the district on Sunday.
Police arrested a youth in this connection.
The deceased was identified as Ankhi, daughter of Abdul Quader Sheikh, and a class-II student of a local primary school at Garghata village of the Upazila.
M Babul Sheikh, brother of Ankhi, said his sister remained missing since she went to collect new textbooks distributed at her school on Wednesday afternoon.
At about 11.00am on Sunday, a local farmer spotted Ankhi's body at a rain tree garden of one Lutfor, adjacent to their house, and police recovered the body.
Since after the incident, their neighbour M Rezaul Sheikh's son Abdur Rab Sheikh, 28, remained absent from his house.
At this, Ankhi's family members suspected that Abdur Rab might have killed the girl taking her to the rain tree garden.
Acting on a tip-off, police detained fugitive Rab from Baburhat Bazar of the upazila.
Locals said Rab, who is a drug addict, mostly lives in Dhaka.
Abdul Khaleq Hawladar, officer in-charge of Nazirpur PS, said as there were many injury marks on Ankhi's body, police suspected that she had been killed after rape.
Ankhi's brother Babul Sheikh filed a case with the PS in this connection.
http://www.thedailystar.net/newDesign/news-details.php?nid=264299
-----------------
Pak Woman Doctor 'Kills' Infant Son by Throwing Him from Roof
Jan 08 2013
Lahore: A Pakistani woman doctor allegedly killed her two-month-old son by throwing him from the rooftop of her house here after a quarrel with her husband, police said today.
Ali Raza, also a doctor, alleged that his wife Mehwish Noor threw their son Danish from the rooftop after a quarrel with him yesterday.
He said the boy was killed instantly.
Raza, a resident of Sabzazar in Lahore, told police that his wife had developed some psychological disorder.
Police arrested Noor and registered a murder case against her on the basis of a complaint filed by her husband.
Police officials said Raza had married Noor about two years ago.
On Sunday night, Noor had called a police helpline and claimed that her husband wanted to go to Britain without her.
She further said she feared that his parents would kill her in his absence.
Police officials said they were investigating Noor's claims.
http://www.indianexpress.com/news/pak-woman-doctor-kills-infant-son-by-throwing-him-from-roof/1056272/
----------------
Life-Term for Indian Mother in UK for Killing Son Who Could Not Memorise Quran
HASAN SUROOR
January 8, 2013
Sara Ege (33), hailing from Hyderabad, beat Yaseen Ege (7) "like a dog;" faces 17 years' jail
A woman of Indian origin was on Monday jailed for life for beating her seven-year-old son to death for not memorising the Quran.
Sara Ege (33),a university graduate originally from Hyderabad, was accused of beating Yaseen Ege "like a dog" in a fit of temper at their home in Cardiff, Wales, in 2010, and then setting fire to his body after she realised that he had died.
Judge Justice Wyn Williams said: "I am satisfied that it was his failure to learn the Quran that day that resulted in the beating that caused his death."
She was also found guilty of perverting the court of justice and would spend a minimum of 17 years in prison.
Ms. Ege collapsed as the verdict was read out at Cardiff Crown Court and had to be carried from the dock.
Her husband Yousouf Ege, a taxi driver, was acquitted of the charge of failing to protect the child.
During the five-week trial, which saw her repeatedly break down, Ms. Ege pleaded not guilty after initially making a confession which she retracted. She claimed that she was forced by her husband and his family to make the confession. She blamed her husband for Yaseen's death.
In the recorded confession, shown to the jury, she recalled how he had collapsed after she had beaten him.
"He was breathing as if he was asleep when I left him. He was still murmuring the same thing over and over again. I thought that he was just tired," she said.
Ten minutes later, when she returned, he was dead, she said adding that she then used barbecue gel to burn his body.
The court was told that the couple had enrolled Yaseen at a local mosque and wanted him to become Hafiz but Ms. Ege became increasingly frustrated with her son's inability to learn the passages.
"I was getting all this bad stuff in my head, like I couldn't concentrate… I would shout at Yaseen all the time… and I hit Yaseen with a stick on his back like a dog," she said in the retracted confession.
According to the prosecution, Yaseen suffered significant abdominal injuries that led to his death and Ms. Ege "made no attempt to seek the medical attention he so obviously needed."
http://www.thehindu.com/news/national/lifeterm-for-indianorigin-woman-for-killing-son-who-could-not-memorise-Quran/article4284035.ece
------------------
Grassroots movement: The uprising of women in the Arab world
Global Arab Network: by Nada Akl
January 8-1-2013
While the image of women participating in last year's Arab uprisings has been repeatedly used to provide a narrative for the Arab uprisings, the outcome of what was dubbed the "Arab Spring" did not turn out to be that positive for women.
In Egypt, women hold 2 per cent of parliamentary seats in comparison to 12 per cent in the previous elections, and not one woman took part in the committee that wrote constitutional amendments. In Yemen, a report by the international NGO Oxfam states that women are worse off after the revolution in a country where a humanitarian crisis keeps growing. In Tunisia, a woman who was allegedly raped by policemen was in turn accused of public indecency when she filed a complaint.
Yet women have refused to let the fight for gender-equality be side-lined. In October 2011, a group of four Arab women from Lebanon, Palestine and Egypt started a Facebook page entitled Uprising of Women in the Arab World. While women in Lebanon are not necessarily fighting the same laws as Saudi women, they are finding strength in unity and using it to gain attention online.
The group says in their mission statement that "[it is] time for women and men to unite against the oppression of women in the Arab world."
A truly grassroots movement that started as a small wave is now making headlines around the world. To mark the movement's one-year anniversary, the page administrators urged people from around the world to post pictures of themselves holding messages to express their support for Arab women's rights. People began to take notice, and today the page has over 43,000 followers. The photos (many of which are now going viral on social networks) came from all over the world, from women and men of all religions and backgrounds.
The photos show the many faces of the women's rights movement, and how they are addressing specific problems. One woman wrote: "I'm with the uprising of women in the Arab world, because I want to walk alone in a street and not think of all the bad things that could happen to me." Another said: "I'm with the uprising of women in the Arab world because I want to be in control of my destiny" and "I am with the uprising of women in the Arab world because they deserve more and they are capable of more." "No to rape. No to violence," said other statements.
Messages also came from men. A Saudi teenager chose to point out the absurdity of a law that can make a young male family member the custodians of adult Saudi women: "According to law, I am the guardian for my widowed mother!" Another young man asserts: "I am with the uprising of women in the Arab world because I feel ashamed of having more rights than my sister." In their support for the cause, men are not just showing their solidarity, they are showing that this is their battle too.
In their actions, women's rights activists are truly carrying the flag of the Arab uprisings, which demanded authentic democracy. While women's rights are sometimes seen as secondary to democratic change, gender equality is actually one essential aspect of true democracy.
Under dictatorships, gender inequality is too often seen as an unimportant detail in comparison to the big picture. In many revolutionary movements, marginalised individuals such as women and minorities are first offered hope for change, then end up facing the same discrimination after dictators have been toppled. They are told to wait, to be patient, and that their time will come.
This is wrong. Women's rights are at the heart of human rights, therefore any pro-democratic claim simply cannot side-line half the population. Change for the better must be change for everyone, or it will ultimately be change for no one.
From that perspective, the Arab Spring is on-going. While some would say it has failed, initiatives like the Uprising of Women in the Arab World are reclaiming a place for ordinary people in political participation. By speaking out as marginalised members of society who refuse to remain second-class citizens, it's clear that these women's rights activists will not let go of last year's momentum for change.
--------------
Saudi teen hides on wedding night to avoid 90-year-old 'husband'
Jan 7, 2013
LONDON: A 90-year-old Saudi Arabian is suing his 15-year-old child-bride's family because she hid herself in the bedroom on their wedding night.
The terrified teen locked the door from the inside so that her new husband could not enter on their first night as a married couple. Two days later she fled back to her parents' home, Daily Mail reported.
Full report at:
http://timesofindia.indiatimes.com/world/mad-mad-world/Saudi-teen-hides-on-wedding-night-to-avoid-90-year-old-husband/articleshow/17929316.cms
-----------------
Sixty yrs old Muslim Deputy Mukhiya, son attacked for 'daring' to sit in Siwan, Bihar
Jan 8, 2013
SIWAN (BIHAR): A woman deputy Mukhiya belonging to the minority community and her son were assaulted by upper caste members for 'daring' to sit on chairs before them in Bihar's Siwan district, sources said on Monday.
The incident took place on Sunday when Deputy Mukhiya Asma Khatun sat on a chair at a meeting of Kauria gram panchayat at the government school premises.
Full report at:
http://timesofindia.indiatimes.com/india/Woman-deputy-mukhiya-son-attacked-for-daring-to-sit/articleshow/17934313.cms
-----------------
Three Arrested For Kidnap and Rape of Woman in Sharjah
January 7, 2013
Sharjah: A woman was raped in a deserted house after being kidnapped by three men who pretended to be policemen, an official at Sharjah Police said on Monday.
Sharjah Police's Criminal Investigation Department have arrested three men, who were not carrying identification papers, on charges of impersonating policemen, kidnapping a woman from a house in Sharjah and raping her.
Full report at:
http://gulfnews.com/news/gulf/uae/crime/three-arrested-for-kidnap-and-rape-of-woman-1.1129050
-----------------
Two GCC Nationals Charged With Molesting Maids
Salah Al Deberky / 7 January 2013
Two GCC nationals stood trial in the Dubai Criminal Court of First Instance on Sunday, accused of breaking into maids' quarters, before raping and robbing them.
Three maids lived in the compartment, which was attached to a villa, and two allegedly being subjected to the molestation after the men stole their mobile phones and cash. The prosecution raised the charge of forcibly having sex with a woman against the first accused and of sexual assault and forceful burglary against the second accused. The duo was also charged with physical assault and trespassing on another's property.
Full report at:
http://www.khaleejtimes.com/nation/inside.asp?xfile=/data/courtroundup/2013/January/courtroundup_January17.xml&section=courtroundup
-----------------
Rape Flourishes In Mogadishu's IDP Camps
Having fled violence in their home regions, Somali women remain at risk from sexual predators while in temporary homes.
Laila Ali
06 Jan 2013
Mogadishu, Somalia - After a protracted conflict that has lasted more than two decades, there's now a sense of relative calm and security in Somalia. The unidentifiable gunmen that patrolled the streets have been replaced by men in smart uniforms.
Road blocks that once divided the city between government and al-Shabab controlled areas have been removed; traffic flows freely. Somalis are flocking to the beach, old houses are being renovated and are glistening with fresh coats of paint.
Full report at:
http://www.aljazeera.com/indepth/features/2013/01/201315142216448735.html
-----------------
Indian-origin Muslim politician Halimah Yacob to become S'pore's Ist woman Speaker
Jan 08 2013
Singapore : Indian-origin politician Halimah Yacob is set to become the first woman Speaker of Singapore's Parliament next week replacing Michael Palmer, who was forced to quit over his extra-marital affair.
Prime Minister Lee Hsien Loong today said he would nominate Halimah as the next Speaker when the House sits on January 14, 2014.
Full report at:
http://www.indianexpress.com/news/indianorigin-politician-to-become-spores-ist-woman-speaker/1056302/
---------------
Saleswomen in Saudi Arabia Seek Proper Training and English Language Courses
8 January 2013
JEDDAH: Saudi women working in cosmetics and lingerie shops demand training and English language courses. Employers say some saleswomen are not worthy of such an investment.
Arab News visited cosmetics and lingerie shops in Jeddah and noticed that most of the female shopkeepers lack computer skills and a basic command of the English language.
"We attended a one-day training where one man stood in the middle, surrounded by 15 women trainees," said Nora, a Saudi saleswoman at a cosmetic shop. "He didn't even give us one-on-one training and his goal was to teach us how to sell a product. He did not explain about marketing or additional sales skills."
Full report at:
http://www.arabnews.com/saudi-arabia/saleswomen-seek-proper-training
-----------------
Daughters of Former MP under King Farooq Killed In Luxor Palace
Two daughters of prominent King Farouq-era Wafd Party MP found dead in their historic Luxor palace, police say gate had been forced open
7 Jan 2013
The two daughters of Tawiq Pasha Andraus, a Wafd Party MP under King Farouq, have been killed in their palace in Luxor.
Laudy Andraus (79) and Sofi Andraus (82) were found dead in different rooms in the palace on Monday. The reason for the killings remains unknown. Security sources said the palace's main gate had been broken.
A team of investigators are at the crime scene which is next to the Luxor Temple.
http://english.ahram.org.eg/NewsContent/1/64/61943/Egypt/Politics-/Daughters-of-former-MP-under-King-Farouq-killed-in.aspx
-----------------
'Girls Impact The World' Film Festival calls on young filmmakers
Girls Impact The World Film Festival 2013 (GITW) asks young filmmakers to submit short films about issues facing women in today's world
7 Jan 2013
With a focus on global women's issues, including maternal health, microfinance initiatives, child marriEge, sex trafficking and poverty alleviation, the Harvard CollEge Social Innovation Collaborative (SIC) and Connecther call on young artists from high schools and universities around the world to take part in this year's Girls Impact the World Film Festival (GITW).
Full report at:
http://english.ahram.org.eg/NewsContent/5/32/61898/Arts--Culture/Film/Girls-Impact-The-World-Film-Festival-calls-on-youn.aspx
-----------------
Model Village Planned To Honour Arfa Kareem, IT Genius
8 Jan 2013
ISLAMABAD: In order to pay homage to IT genius Arfa Kareem, the Punjab government has decided to develop her ancestral village, Ramdewali Chak no 4, into a model village.
Arfa Kareem was a gifted girl. Her achievements in the field of information technology shed a positive light on Pakistan and the potential of its youth. "She deserves to be honoured by the entire nation forever," said a government spokesman, Technology Times Website quoted. The model village at Arfa's ancestral land will cost Rs 140 million.
Full report at:
http://www.dailytimes.com.pk/default.asp?pEge=2013\01\08\story_8-1-2013_pg11_2
-----------------
Murder of Canadian Woman in Pak: LHC Orders Police To Arrest Main Accused
8 Jan 2013
LAHORE: Justice Sardar Tariq Masood of the Lahore High Court (LHC) on Monday directed police to arrest main accused in the murder case of a Canadian national woman, Rajvinder Kaur Gill.
The court issued the directive while disposing of a petition by a Canadian national, Sikandar Singh Gill, seeking recovery of his daughter who went missing since she arrived in Pakistan on August 25 last year.
Full report at:
http://www.dailytimes.com.pk/default.asp?pEge=2013\01\08\story_8-1-2013_pg13_6
-----------------
URL: https://newageislam.com/islam-women-feminism/15-year-old-maldives-girl/d/9910