New Age Islam News Bureau
21 Aug 2014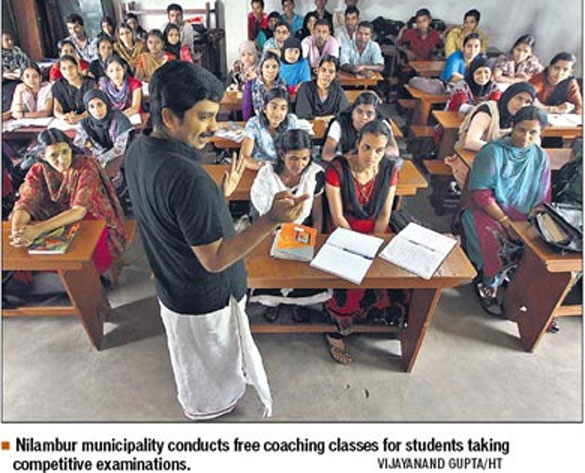 • Iranian Study Finds Singles Having Sex, Recommends 'Temporary' Marriages
• Indonesia's Abortion Clause at 40 Days Draws Further Ire
• Female Saudi Shoura Member to Speak At World Science Conference
• Drugged Woman Ordered by a Riyadh Court to Pay SR30, 000 for Khula
• Women in Turkey Raise Their Voices against ISIL
• Senegal Tech Hub Teaches, Encourages and Inspires Women
• Top Honour for Indian-Origin Woman in South Africa
• Saudi Arabia Second Biggest Family Tourism Spender
Compiled by New Age Islam News Bureau
URL: https://www.newageislam.com/islam,-women-and-feminism/new-age-islam-news-bureau/-dowry--is-the-most-hated-word-in-nilambur,-a-muslim-dominated-area-in-kerala/d/98663
--------
'Dowry' Is the Most Hated Word in Nilambur, a Muslim-Dominated Area in Kerala
Ramesh Babu , Hindustan Times Nilambur (Malappuram),
August 21, 2014
"You are entering a dowry-free area," a board greets you as you enter this town. Not a single dowry related case has been reported in Nilambur in many years. The town has shown the world how to contain social evils effectively.
For the first dowry-free and perhaps fully matriculate municipality of the country, social development is its engine of growth. The area has many tales of bravery when it comes to fighting social evils.
The mother-daughter duo
Grannies in their 30s are a common sight in Malappuram, a Muslim-dominated district in north Kerala.
The age difference between Sajidha and her mother Afsat, natives of Nilambur, is just 13 years and six months. Both were victims of child marriage and dowry. They don't let anyone suffer in silence now.
When Sajidha heard that a 16-year-old girl was being discreetly married off in the neighbourhood, she rushed to the 'Pandal' with fellow volunteers and blocked the marriage. They took an undertaking from the girl's parents that the marriage would be solemnised after two years, only after the girl was 18.
"At least our next generation should be free from such crippling social evils," Sajidha said. Such acts of standing up to social evils were not common in this sleepy Nilgiri municipality.
Nilambur's story
Nilambur's anti-dowry campaign began in 2007 when the panchayat (later it was upgraded to a municipality) took a survey to find out the number of homeless in the area.
It was found that at least one-third people lost their homes to banks and money-sharks after they took loans to marry off their daughters. More than 1,000 girls (total population is 45,000) said they remained unmarried because they could not afford dowry required to get a groom.
"It really opened our eyes. In 2009, we took a pledge to make Nilambur a dowry-free village in a year," said municipality chairman Aryadan Shoukath, the brain behind the movement.
Young men and women took the challenge head on. There were public meetings in all villages, door-to-door campaigns, street plays and motivation classes.
'Dump dowry' associations were set up and informers were deployed to give a tip-off about such cases. Mass community marriages were conducted.
"I was moved by the plight of poor parents. So I took a decision not to accept any dowry," said junior cine artist Riyaz Babu, who married a poor girl last year during a mass marriage.
'Say No to Dowry' soon became the catchword of the area.
"We fashioned it in a way that dowry is the biggest crime in one's life and it did wonders," said K Shabeer Ali, a volunteer.
Bright future
In Nilambur, women self-help groups are powerful and they tap entrepreneurial qualities of poor women effectively. Moreover, 80% of the government revenue here is pumped back into the social sector.
"After achieving our target in our fight against dowry, we have started dealing with other social issues like domestic violence and marital desertions," said T Saleena, municipal coordinator of Mahila Samakhya Society.
The municipality has introduced another scheme "Surakshita,' a rehabilitation programme for the dowry-affected. Besides fighting their cases, their wards' education and healthcare would be sponsored under this programme.
'Sameeksha' is another such initiative bringing a better life to the inhabitants. After another survey, the municipality found that there were 2,519 non-matriculates in the area. Soon, they were trained to appear for the 10th-equivalnet examination and most of them made it.
"Once we achieved our target in dowry eradication we thought we should focus on containing other social monsters. It keeps us ticking well," Shoukath added, summing up the extraordinary drive.
http://www.hindustantimes.com/india-news/freedomfromdowry/dowry-is-the-most-hated-word-in-this-part-of-the-world/article1-1254367.aspx
-------------
Iranian Study Finds Singles Having Sex, Recommends 'Temporary' Marriages
August 21, 2014
Young Iranians are having pre-marital sex – including homosexual relations – in far greater numbers than the regime in Tehran would like to admit, according to a government study which recommends addressing the issue by encouraging the use of "temporary" marriages that may last no longer then the tryst itself.
The 82-page report, issued by Iran's parliamentary research branch, and compiled from interviews with 142,000 students, found 80 percent of females acknowledged having premarital sex. The report, exposing the raw statistics of these incidents, has been withdrawn from the government website, although FoxNews.com obtained a copy.
Young women are entering romantic relationships as early as middle school and 17 percent of all respondents identified as homosexual.
The report underscores the vast difference between Iranian society and what the regime espouses. In a youth-dominated population of more than 75 million, where two-thirds are under the age of 35, there is a pronounced affinity toward Western lifestyles, including fashion, music and sex.
"Obviously we don't care what the government says about these things," said Mahyar, a business student living in Tehran who only gave her first name. "We do what we want, especially when it's in the bedroom. It's no one's business.
"It's long proven to the world and to our own leaders here that we won't be forced into their type of lifestyle."
The economy can also be blamed for Iran's loosening sexual attitudes. With U.S.-led sanctions ravaging the economy, it has been difficult for men of meagre means to marry. This has pushed back the marriage age significantly but has not diminished the urges.
To get around societal boundaries that prohibit having a girlfriend or boyfriend, or being caught in public with someone of the opposite gender; the report suggests that young people utilize the Islamic Shia practice of a temporary marriage, or sigheh. This will allow both married and non-married men to indulge in their sexual urges.
A sigheh is a temporary arrangement, with mutual consent, that can last anywhere from one meeting to years. According to Sharia Law, a Muslim man can have up to four legal wives, but up to 99 of the temporary marriages.
Despite the study's findings, virginity is prized in Iranian society. An underground medical procedure in which young women has their hymens surgically repaired is growing in Iran. Although the surgery should be done in a proper medical environment, the "secret" aspect to this surgery has many young Iranian women doing it covertly.
"This is a way for young women to feel that they are still of value," a Tehran-based therapist said. "And often, it's the boyfriend who took her virginity, but for the sake of the families, these young girls get the surgery."
http://www.foxnews.com/world/2014/08/20/iranian-study-finds-singles-having-sex-recommends-temporary-marriages/
-------------
Indonesia's Abortion Clause at 40 Days Draws Further Ire
21 August 2014
Jakarta. A new government regulation on reproductive health, which gives pregnant rape victims 40 days to decide whether they wish to keep the baby or undergo an abortion continues to draw controversy.
Deemed ineffective in protecting the rights of women, activists argue that the 40-day timeframe would not give traumatized rape victims enough time to recognize the early signs of pregnancy.
Maesur Zaky, director for the Indonesian Family Planning Association (PKBI) in Yogyakarta added that the regulation would be difficult to implement.
"The fact is, based on previous cases, not many women realize they are pregnant during those [first five] weeks. Therefore, the government regulation will not be of much help," said Maesur, as quoted by Portalkbr.com.
Most rape victims discover their condition some six months into the pregnancy, he claimed.
"A test pack accurately detects a pregnancy after three to four weeks. But during that time, women who have been brutalized by rape may not be able to recognize the symptoms," Maesur said.
The PKBI chief further argued that laws regulating such sensitive matters should remain flexible and each case should be treated according to its circumstances.
Budi Hartono, a senior researcher at University of Indonesia's Administrative Studies and Health Policies, urged the government to consider the psychological state of rape victims when formulating laws that may further impact their lives.
"Victims of sexual violence require guidance and assistance because of what they have had to endure," Budi said, as quoted by Harian Terbit newspaper. "Their weakened physical and mental state have to be taken into consideration; we must show some humanity."
Health Minister Nafsiah Mboi has reminded both activists and the public to remain calm about the controversial stipulation, assuring that "there are conditions [attached to the regulation] and it can't be done arbitrarily."
"There's no need for controversy," she said. Nafsiah said the government had considered the health and psychological ramifications of forcing a rape victim to bare the burden of giving birth, then raising a child conceived in violence.
"Do these children [of rape] have to suffer simply because the public won't treat them well? We also need to take this into consideration," she said, adding that the regulation came into play five years after the 2009 Health Law was passed.
"It may have been implemented in 2014, but it took years of discussions involving multiple parties, including officials from the Health Ministry and the Religious Affairs Ministry, as well as many legal experts," she said.
Abortions were declared legal in the 2009 Health Law, which stipulates that only victims of rape and women whose pregnancies threatened their life of that of the fetus would be allowed to terminate their pregnancy. It did not, however, mention a time limit.
Nevertheless, Nafsiah continued to defend the new government regulation, assuring it was implemented to protect the rights of women.
Presidential spokesman Julian Aldrin Pasha echoed the health minster's claims, saying the regulation on reproductive health worked at improving the health of Indonesian women.
"It was formulated with good intentions; with the aim to protect. Should other implications arise, we can find a solution for them," Julian said.
"If the public has any input or suggestions regarding the health law — including matters concerning abortion — the government will surely consider them, so we may implement them at a ministerial level," he added.
The Health Ministry plans to issue a ministerial decree which contains six articles to support the new government regulation on abortion.
"The regulation will be explained in detail and cover matters such as [health] services before and after pregnancy, labor, and services the government will provide after the birth," Nafsiah said.
The decree will also cover issues related to contraception, sex education and training for doctors. "The decree will be completed soon," Nafsiah said.
http://www.thejakartaglobe.com/news/indonesias-abortion-clause-40-days-draws-ire/
-------------
Female Saudi Shoura Member to Speak At World Science Conference
21 August 2014
A leading Swiss scientific foundation has chosen a female Saudi Shoura Council member to speak alongside international personalities at a conference highlighting the role of science in finding solutions to contemporary global problems.
Hayat Sindi, a biotechnologist, will speak at the TEDxCERN event, which will be held on Sept. 24 under the slogan "forward: charting the future with science."
Participants will discuss research, inventions and ambitious projects that aim to mobilize science at the service of humanity and overcome challenges in the health, environmental and educational domains.
"Science is both the exploration of worlds beyond the imagination and a part of everyday life — a vital ingredient in confronting the challenges we face today and in the future," said Brian Cox, event host. "TEDxCERN will showcase ideas at the frontiers of science from remarkable people."
Sindi will be among leading personalities in the research field, including leading geneticist and molecular biologist Nina Fedoroff, entrepreneur and scientist Danielle Fong, nanomaterials researcher Julia Greer and mathematician and philosopher John Mighton.
"Dr. Sindi has played a pioneering role in providing health care and scientific opportunities for women in the Middle East in a way that mobilizes science and innovation for future planning and improvement," said Claudia Marcelloni, event manager.
http://www.arabnews.com/news/saudi-arabia/618741
-------------
Drugged Woman Ordered by a Riyadh Court to Pay SR30, 000 for Khula
21 August 2014
A court in Riyadh has ordered a woman to pay SR30, 000 for her to be able to separate from her husband after he injected her with a narcotic substance, local media said.
The man, in his 30s, injected his wife, in her twenties and suffering from diabetes, with the highly addictive drug while she was in a coma.
The man later confessed to what he had done, a source told a local daily.
The wife, a mother of a two-year child, lodged a complaint at the Riyadh court, which ordered a blood test to substantiate the allegations.
The test proved positive for the narcotized substance in the woman's bloodstream.
The court ruled that the two separate after the women pay back SR30, 000 in dowry and attorney fees. Divorce instigated by a woman in Islam is known as "Khula."
http://www.arabnews.com/news/saudi-arabia/618726
-------------
Women In Turkey Raise Their Voices Against ISIL
21 August 2014
Women's rights activists recently staged a sit-in protest in five provinces across Turkey to call on the world's women to revolt against atrocities carried out against Yazidis in northern Iraq by the Islamic State of Iraq and the Levant (ISIL), also known as the Islamic State.
"They are raping women, girls," said a teary-eyed Neslihan Guner, a Turkish woman who joined the Istanbul demonstration. "They are declaring their marriage with 4-year-old girls as Halal. They are selling women in bazaars. What kind of humanity, what kind of religion is this?"
Yazidis have been under attack since ISIL overran the town of Sinjar at the beginning of August. ISIL considers Yazidis heretics and has executed scores of Yazidi civilians, according to media reports. Dozens have also died on Sinjar Mountain, where thousands of civilians fled without sufficient supplies following the ISIL takeover.
Hundreds of women gathered in front of Galatasaray high school on Istiklal Boulevard in a sit-in protest as part of the campaign organised by the Peoples' Democratic Party (HDP) and People's Democratic Congress (HDK) women's assemblies in an attempt to express their solidarity with Yazidis and denounce ISIL.
"Why doesn't the world want to see this? Has humanity died that much? Women cannot be buried. Innocent children cannot be buried," Guner told SES Türkiye. Sit-in protests also were staged in Adana, Mersin, Izmir, Ankara and Istanbul on August 14th. HDP women's assembly co-ordinator Dilek Yagli said the campaign aims to draw attention to the plight of Yezidis who are under attack by ISIL.
"This was just the beginning of series of actions," Yagli told SES Türkiye.
As part of the campaign, the HDP and HDK formed a joint commission with women's associations and NGOs. The commission plans to bring the plight of Yezidis to the attention of the UN, the European Parliament, and the Turkish parliament. It will also send a delegation to Sinjar to assess the humanitarian situation.
"We want this issue to be addressed by different communities. We also plan to have new protests to denounce ISIL in more striking ways," Yagli said. "Moreover we have established consultation desks in an attempt to collect basic humanitarian aid and the medical supplies to meet the basic needs of Yezidi women and children."
During the protests, pious women accused ISIL of misrepresenting Islam. Wearing a black headscarf, demonstrator Zubeyde Inan said that ISIL has nothing to do with her religion.
"They are conducting their actions in the name of Islam but their actions have no basis in Islam. There is no such thing. Islam is something in which we all are equal. Yezidi, Assyrian, Shia: they are all same in Islam. ISIL has no connection with Islam. They are monsters," Inan told SES Türkiye.
"What they are doing is a massacre. Their victims are innocent people, children, women. Such massacres have no place either in Islam or humanity. We have been calling the world but they do not hear us. Now we pray to God."
The women pledged not to abandon their Yezidi sisters.
"We are here in order to show our solidarity with the women and girls in Sinjar," demonstrator Fatos Aslan told SES Türkiye. "They are not alone, we are their voice. We don't want them to feel alone anymore."
Guner interjected while Aslan was speaking.
"If necessary we will get mobilised and literally fight against ISIL," Guner said.
According to Aslan, ISIL's massacres have not generated sufficient international outrage. The reason, she said, is that international forces are working to protect their own interests.
"I have been informed about the campaign on social media and I came by myself to express my solidarity with Yezidi women," she said, adding that everyone has a responsibility to protect Yezidis.
http://www.turkishweekly.net/news/170609/women-raise-their-voices-against-isil.html
-------------
Senegal Tech Hub Teaches, Encourages and Inspires Women
August 21, 2014
The Jjiguene Tech Hub in Senegal was created by a group of tech-savvy female entrepreneurs, who are using it to teach other women how to thrive in the technology industry.
The Jjiguene Tech Hub was created with the purpose of trying to boost the number of women in Senegal's information technology (IT) business. Jjiguene means "woman" in Wolof, which is the most commonly spoken language in Senegal.
According to the BBC, less than 30 percent of women have jobs in the IT industry and the number of women in the tech field in Africa is well below the global average.
Organizations and companies such as the Jjiguene Tech Hub, however, could be on the fast track to change that.
"We want to be a role model for girls and girl women in tech," said 26-year-old Awa Caba, one of the co-founders who is also a specialist app designer.
Some women at the hub are there to work on their own entrepreneurial efforts, while others are student working to enhance their knowledge of the tech world.
Kate Manon Sio, 18, is one of the youngest students at the hub.
The BBC reported that Sio was originally going to study languages or some form of communications, but her interest in the tech world may have changed her plans.
"Initially I wasn't excited about it, but I changed my mind because I realized that technology is very, very interesting, particularly for girls," she told the BBC.
These are the types of revelations that young women in Africa may never have without the help of resources like the Jjiguene Tech Hub.
Jjiguene Tech Hub for women
In addition to teaching women about technology, the hub also focuses on building confidence in the young women
"Here at the hub they have really pushed me," Aminata Balde, a 22-year-old telecommunications student, told the BBC. "I learned how to be confident as a girl. [Before] I was always afraid to express myself or to handle stuff."
At the hub the majority of young women are in their 20s, working tirelessly to become tech savvy moguls, but there is not a strict "no boys allowed" policy.
A few men have been a large part of the hub's success by working with the group of all- female co-founders.
Ismayla Ba owns the IT company Oasis Media Group, and he has provided financial support for the women's tech hub.
"I wanted to support these young women and their project," Ba said. "It's important. And why not work together?"
The 58-year-old entrepreneur shares office space with the woman at the hub.
Ba said he believes women are "more serious and rigorous" workers than men are, in "many domains, not just in technology."
The center, which is located in a middle-class suburb of the country's capital city Dakar, has seen a rather swift growth over the past two years.
What started out as only four women attending on a regular basis has now grown to 65.
http://atlantablackstar.com/2014/08/20/tech-hub-senegal-teaches-encourages-inspires-women/
-------------
Top Honour for Indian-Origin Woman in South Africa
August 21, 2014
JOHANNESBURG: Indian-origin South African academic Leila Patel has been named the African country's one of the top women researchers in the annual Women in Science Awards hosted by the ministry of science and technology here.
Patel, who got her PhD from the University of the Witwatersrand, is currently a professor of social development studies and director of the Centre for Social Development in Africa, which she founded in 2002 at the same institution.
These annual awards recognize the work of those women who are involved in full-time research leading to a master's or doctoral degree in areas in which the participation of women is traditionally low.
Patel undertook pioneering work in the social welfare field for a post-apartheid country as the first democratic elections dawned in South Africa in 1994 after the release of Nelson Mandela.
A year before the elections, Patel published her book 'Restructuring Social Welfare Options for South Africa', which eventually informed social welfare legislation adopted by the new democratic parliament three years later.
Patel was appointed director-general of the department of social welfare in 2005, where she led a team tasked with transforming the country's welfare system from the racially segregated and unequal system of the apartheid era.
A second book in 2005, 'Social Welfare and Social Development in South Africa', has been part of international writings seeking alternatives in the global south to reduce poverty, build human capacity and promote engagement of communities.
The Women in Science Awards this year went to women involved in fields as diverse as agricultural research, biostatistics, and traditional medicine.
At the same event, Tata Africa Scholarships were awarded to six women.
"If we are to realize our vision for South Africa to become a knowledge-based economy, where production and services are based on knowledge-intensive activities that contribute to an accelerated pace of technological and scientific advancement, it is vital that many more of our young people enrol for higher degrees and attain high-level skills," said minister of science and technology Naledi Pandor, who handed over the awards.
http://timesofindia.indiatimes.com/nri/other-news/Top-honour-for-Indian-origin-woman-in-South-Africa/articleshow/40494321.cms
-------------
Saudi Arabia second biggest family tourism spender
21 August 2014
Saudi families spent more than SR64 billion ($17 billion) on tourism abroad in 2012, making the Kingdom the second biggest family tourism exporter, local media said quoting data released by Dubai Chamber Of Commerce and Industry (DCCI).
Iran ranked first, spending $18.2 billion, while travelers from the United Arab Emirates (UAE) spent $10.1 billion and Kuwaiti tourists $7.4 billion during the same period, the local daily reported.
The report, originally based on data released by Thomson Reuters, said family tourism has accounted for 12.5 percent of the global tourism market and grown in value, from $137 billion in 2012 to $140 billion in 2013.
Tourism spending is projected to reach over $181 billion by 2018.
In a related development, Saudi Arabia and Morocco were rated favorably as global tourist destinations, according to data released by Crescent Rating, a leading Muslim travel rating organization based in Singapore.
The Kingdom scored 6.5/10 and Morocco 6.4/10.
Malaysia, which attracted more than 170,000 visitors from the Gulf alone during 2013, came first, scoring 8.4, the paper said.
"Tourists from the GCC accounted for 31 percent of overall spending on tourist activities in Malaysia despite the fact that they represent only 3 percent of the Muslim population in the world," the report said.
http://www.arabnews.com/news/saudi-arabia/618736
-------------
URL: https://www.newageislam.com/islam,-women-and-feminism/new-age-islam-news-bureau/-dowry--is-the-most-hated-word-in-nilambur,-a-muslim-dominated-area-in-kerala/d/98663