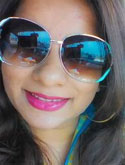 By Naila Inayat
12 November, 2020
In Naya Pakistan, a female politician only deserves respect if she is part of the ruling Pakistan Tehreek-e-Insaf. Women from the opposition benches don't make the cut. And the signalling is done by Prime Minister Imran Khan himself. The target this time is Maryam Nawaz, a leader of the Pakistan Muslim League-Nawaz and daughter of Nawaz Sharif, and the attackers are PTI ministers.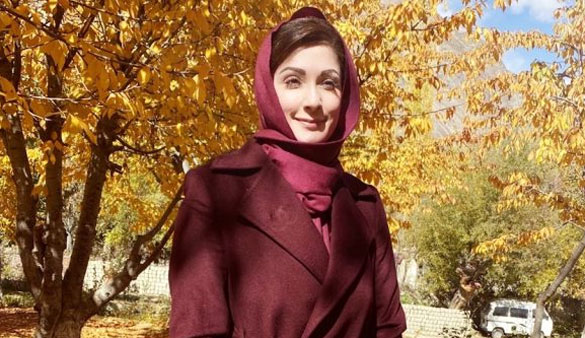 File photo | Maryam Nawaz Sharif in Shigar, Pakistan | Facebook/TheMaryamNSharif
------
PM Imran Khan complained that Maryam Nawaz gets away with criticising the all-powerful military because "in Pakistan, we respect women". This is equivalent to a regular Twitter follower of PTI saying, "Don't use the aurat card". Forget that Khan age-shamed Maryam last month, calling her a "Nani (grandma)". Because respect is in the air.
A History Of Respecting Women
Now, Pakistan had to show how much respect is given to Maryam Nawaz. The Kashmir and Gilgit-Baltistan affairs minister, Ali Amin Gandapur, called Maryam Nawaz's "khoobsurti (beauty)" a miracle of plastic surgeries from taxpayers' money. "Yeh apka maal hai (this is your property)," he said during a public rally in Gilgit-Baltistan. None of the leading lights of PTI found the remarks disgraceful, let alone ask the minister to apologise. In fact, the federal and Punjab information ministers were seen defending Gandapur. Calling a woman 'maal' is an addition to the gifts that PTI keeps giving.
Not only that, Gandapur was also sure that if anyone spent a quarter of the alleged money on getting this much work done, they would look like Tom Cruise and Brad Pitt. Now we wonder why Gandapur himself seems to be sporting Amrish Puri's villainous look from Koyla. Gandapur as Kashmir affairs minister shows the government's seriousness about the Kashmir cause. He has a history of getting caught with Black Label whiskey bottles outside Imran Khan's residence and then saying it was honey, not liquor. Gandapur has also threatened other countries with missile attacks if they refused to stand with Pakistan on Kashmir. He declared that because of Pakistan's new map, he can now walk into Indian Kashmir and roam freely. Wonder why he hasn't done it yet.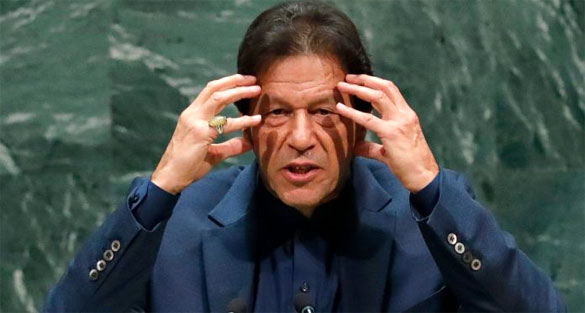 The question that no one wants to ask Imran Khan is this: Why is he scared of Maryam Nawaz? After all, he is the prime minister and she is not even an elected member of the assembly yet. But, she is the heir to former prime minister Nawaz Sharif. So, if political experts see a strong future for Maryam Nawaz, it doesn't suit Khan who thinks he is the end-all and be-all of Pakistani politics.
Calling Maryam Nawaz as 'Maryam Safdar' doesn't work as a slur anymore, and neither do the trumped-up corruption cases against her. Maryam Sharif's allegations that cameras were installed in her cell and bathroom during detention isn't a good look for Imran Khan's government either. The PTI now thinks targeting her looks, make-up, bags, and shoes is a greater issue and resonates with the people. But it does not. The people have been shown this film by Imran Khan for way too long, and no matter how many times he reruns the "Main Inko Nahi Chhodunga (I won't leave them)", Pakistan is suffering due to inflation and even managing two meals a day has become a challenge for some. Only if PM Khan focussed on that. Instead, he has declared that inflation is a propaganda of the opposition parties against his government and the common man in Pakistan is satisfied for the first time.
No Tabdeeli Here
Sexist remarks don't begin with the PTI. During the turbulent politics of the 1990s, former prime minister Benazir Bhutto was at the receiving end of such attacks. In one incident, Sheikh Rasheed, in the National Assembly, is said to have called Benazir, who was dressed in yellow, a "peeli taxi". These days Rasheed is a PTI partner and often takes vile jibes at Bilawal Bhutto Zardari. The information minister of Punjab, Firdous Ashiq Awan, once infamously accused a legislator of coming into politics from a brothel. In recent times, PML-N leaders such as Khawaja Asif, Abid Sher Ali and Talal Chaudhry have also indulged in casual sexism at the cost of female opponents.
The party of "Tabdeeli" had to change the way Pakistan ran, or that is what we thought. It turns out, the respect that Prime Minister Imran Khan talked about is only reserved for women affiliated to his party, not to an Ayesha Gulalai or a Reham Khan. And people thought Imran Khan would apologise for Gandapur's comments.
Hum Maayein, Hum Behnein, Hum Betiyan, Qaumon Ki Izzat Humse Hai (We are mothers, we are sisters, we are daughters, it is we who are the honour of the nation). This Naheed Akhtar song from the late 1970s kept playing through the 1990s on Pakistan Television and Radio Pakistan on every Women's Day that I can remember. It was about the role women play in building a nation. And how the honour of the nation was attached to how women are treated. We can threadbare discuss how women are not just maayein, behnein or betiyan, but let's leave that for another day. Fast forward to 2020, and we find that those myths of izzat are just for the milli songs.
----
Naila Inayat is a freelance journalist from Pakistan.
Original Headline: Who's scared of Maryam Nawaz? PM Imran Khan, his party PTI, and their sexist jokes
Source: The Print
URL: https://www.newageislam.com/islam-women-and-feminism/naila-inayat/in-naya-pakistan-a-woman-politician-deserves-respect-if-shes-part-of-the-ruling-pakistan-tehreek-e-insaf/d/123454
New Age Islam
,
Islam Online
,
Islamic Website
,
African Muslim News
,
Arab World News
,
South Asia News
,
Indian Muslim News
,
World Muslim News
,
Women in Islam
,
Islamic Feminism
,
Arab Women
,
Women In Arab
,
Islamophobia in America
,
Muslim Women in West
,
Islam Women and Feminism