By Mehr F Husain
16 October 2014
Political instability remains at an all-time high, with no cohesion among the shattered political parties being formed for a collective good.
Currently, Imran Khan continues on his quest for electoral justice, now stained by the deaths in Multan.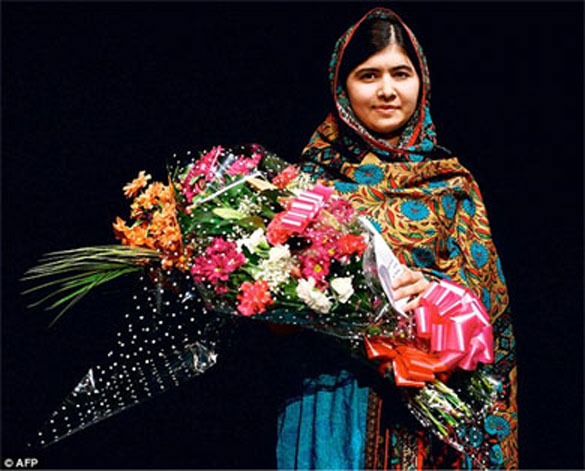 The PPP seeks to redefine itself via Bilawal Bhutto Zardari, who aims to gain political support by focusing on Kashmir since his anti-Taliban rhetoric has turned him into a target for the Taliban.
The Nobel Peace Prize shared between Pakistan's Malala Yousafzai and Indian Kailash Satyarthi is not viewed positively by many Pakistanis.
The MQM too faces threats, while its leader Altaf Hussain fights his own battles against the Met Police in London.
And finally, Tahir ul Qadri and PAT remain defiant in their attempt to seek justice for the Model Town tragedy.
The bloodshed just doesn't end. If it isn't up in North Waziristan in the war between the military and the militants, it is in Multan in South Punjab during a PTI rally.
If it is not a suicide bomb in Peshawar, it is target killing in Karachi. And if there isn't enough fighting taking place in Baluchistan, there's firing on the Line of Control.
Depressing doesn't even begin to define the socio-political environment, yet somehow the resilience of an enlightened few is what reminds us not to give up.
Malala Yousafzai sadly remains a controversial figure, dividing opinion amongst Pakistanis, yet amid all the appreciation and despite the criticism, unlike Pakistan's previous Nobel Prize winner Abdus Salam, she hasn't been disowned.
That does not mean she is able to come home, unfortunately, but the fact that she is still recognised as a Pakistani is no small mercy.
Malala is more of a victim of incited, religiously-twisted hatred than a product of the white man's guilt, as some describe her. She is also an example of how a female's religious identity as a Muslim does not necessarily have to be a destructive one.
Yet, the most wonderful thing to happen in a long time to Pakistan or even between Pakistan and India – the shared Nobel Peace Prize – is listed as just another shallow feat for the Indo-Pak peace process.
As a new crop of politicians emerge on both sides of the border, including Bilawal Bhutto Zardari, Maryam Nawaz, Hamza Shahbaz, Rahul Gandhi to name the famous few, the legacy they will inherit will not be one of progress that Malala and Kailash Satyarthi advocate, but one of violence and bitterness.
As Pakistan descends into conflict nationally and internationally, it is imperative that the country's few enlightened people who can plant some hope for a peaceful future are supported.
Interestingly those providing such hope consist of the suppressed gender instead of the suppressing.
Over the last year and a half, Pakistan has seen its women win the Asian Gold in cricket in 2010, an Oscar in 2012, an Emmy in 2014 - and the latest addition is, of course, Malala.
As the battles against militancy intensify globally, it is imperative that the focus turns to those who strive to transcend boundaries and join hands with these progressive forces who strive to shed off the darkness that a few wish to cloak them with.
For the sake of the enlightened ones, who continue to light the path of progress, peace must prevail in South Asia. Both countries face a greater threat than each other in the form of militancy that is trickling down from the Middle East. This is why instead of exchanging bullets, and India and Pakistan need to pursue dialogue to establish peace.
A new generation of politicians, a shared peace prize, and a common enemy in the form of terrorism. It is time to put the guns down, because Indo-Pak peace is not something that both countries are unable to ignore. It is a necessity.
Mehr F Husain is a columnist from Lahore
Source: http://www.dailymail.co.uk/indiahome/indianews/article-2796404/the-lahore-log-pakistan-s-women-continue-hope.html#ixzz3GNNY1xQc
URL: https://www.newageislam.com/islam,-women-and-feminism/mehr-f-husain/pakistan-s-women-continue-to-give-us-hope/d/99558