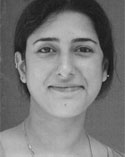 By Hajrah Mumtaz
December 04, 2017
"CHIEF Minister Sindh, Murad Ali Shah … said: 'This is a metropolitan city, not a tribal area where Jirga are held. I would not allow such kind of barbarianism here [sic]'."
These are comments published on Nov 28 as it was reported that an FIR had been registered by the police against the murder of a couple in Karachi that had contracted a 'free-will' marriage. In other words, a woman and a man had exercised their right to choose their own partner. Apparently, their fate was ordered by a Jirga — tribal forums for 'justice' that have been declared against the law for over a decade (more about that later). The couple was strangled to death, their bodies stuffed in gunny bags, and delivered to the earth silently. They belonged originally to the Kohistan district of Khyber Pakhtunkhwa.
A few weeks earlier, on Sept 12, also in Karachi, it was reported that the bodies of a young couple would be exhumed for post-mortem examination. The investigation found that the pair had indeed been murdered, most probably by their families; apparently they had been tortured and then electrocuted. The reason, again, was that they had had the temerity to decide their own marriage choices, and had therefore invited the ire of their community. Again, the bodies were silently buried — the police only came to know of the case as a result of an informer; a case was then filed on behalf of the state. Here too, the young woman and man were of Pakhtun ethnicity, the murders ordered by a Jirga.
To change mindsets, more is needed than just laws.
Scores of such cases come to light every year, the problem of 'honour' killing not seeming to abate despite the state having passed legislation regarding various such and related crimes in this context including Swara — the practice of giving a woman as a 'gift' to an aggrieved family or tribe to settle a dispute, thereby condemning her to a truly hellish future — forced marriage and Jirga decisions.
While on the subject of legislation, the state is not innocent of ambivalence either: while well-meaning legislation has been passed, it is also a reality that the state has at various times bowed before its own inability to mend a broken formal justice system.
Most recently, for example, the National Assembly passed in February the Alternate Dispute Resolution Bill, 2016, which would allow informal but traditional 'courts' to settle 23 types of civil and criminal disputes. And for the record — or irony — it was in October 2016 that a joint session of parliament unanimously approved anti-honour killing and rape bills moved by PPP senator Farhatullah Baber, making punishment for those proved guilty tougher than 'ordinary' murder cases.
To get back to the point, though, the reality is that in the attempt to change mindsets and centuries-old customs, heinous though they are — let us accept 'honour' killings as that — more is needed than just legislation, or even implementation, absolutely vital as these are. The two crimes recounted above concern the Pakhtun community; but regardless of the Sindh chief minister's outrage that this occurred in the metropolitan city of Karachi — by many estimates the largest Pakhtun city in the world — the fact is that this dire reality cannot be pinned on any one or two ethnicities alone.
Sindh has been notorious for such killings, to the extent that several years ago, 'free-will' couples started putting in advertisements in Sindhi-language newspapers in connection with their predicament. Today, they are common: a young woman puts on public record that she has married someone because she wanted to, so that if something happens to her or her husband, the blame can be squarely implicated.
It has been argued, with reasonable merit, that what the statistics reflect is perhaps not so much in the rise of 'honour' crimes but the fact that they are more likely to be reported in recent years — partly as a result of increased awareness about legislation on the subject and perhaps even, in some quarters, a modernising mindset of some sections the population (if one can take the liberty of saying that given recent events on the political stage).
And yet, against that is the fact that a young woman was recently telling me about several of her female cousins' elopements, girls that lived outside of urban areas. The reason, she said, was that they weren't able to stand up to patriarchy when it presented them with an arranged marriage. Some of them, I was told, were hunted down. The others were ostracised. In the case of one cousin, Swara was suggested as a way out by the groom's family, but the family/Jirga jury was out on that.
Perhaps, at this stage, it can only be concluded that it will be a long while before our society catches up to modernity.
Source: dawn.com/news/1374360/free-will-marriage
URL: https://newageislam.com/islam-women-feminism/free-marriage-pakistan/d/113442