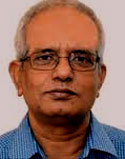 By Govind Bhattacharjee
May 21, 2017
The discord over triple Talaq and rights that Muslim women have been fighting for has now boiled down to a single point whether three Talaqs uttered in a single sitting should be treated as a single Talaq. This has been the thrust of arguments so far proffered before the Supreme Court, and it appears that settled justice will be done and will be seen to have been done by all parties.
The learned judges of course know best, but the questions concerning the equality of Muslim women in respect of marital rights and discriminatory marital practices against them appear to have receded into the background. Whether that is also an issue the judges will consider while deciding on the core issue of the validity of triple Talaq is not known.
But since fundamental rights, which are integral to the basic structure of the Constitution, are involved here, it can be expected that the wisdom of the Court would encompass all related issues and will not be limited merely to a part of it. The petitioning Muslim women and Muslim women's organisations are fighting for their rights of gender equality while those opposing them are contesting to deny them these rights under the pretext of protecting their so-called religious freedom.
The Constitution Bench of the Court that is adjudicating the issue has five judges from five different faiths ~ four from minority communities and only one from the majority community. This was probably done to ward off possible criticism of imposition of majority view on a minority community, given the sensitive nature of the matter and also to limit the scope of whipping up religious passions by a determined clergy, aided by an unruly media, especially electronic.
The Bench had initially taken a stand to delink the questions of Nikah-Halala and polygamy from its purview, and to limit itself only to examine whether triple Talaq is fundamental to Islam. However, immediately afterwards, they had to reverse their stand and clarify that they had not closed the window on the two linked and contentious issues of polygamy and Nikah Halala, and that the decision on triple Talaq may or may not have a bearing on the other two issues. They made it clear that they had kept Nikah Halala and polygamy outside their radar only for want of adequate time during the current six-daylong hearing. It reinforces the belief that the Court will not allow its judgment to be constrained and will deal with the matter holistically for the sake of justice.
From the way the arguments have been proceeding, nobody seems to have been able to demonstrate convincingly why triple Talaq should be considered as fundamental to religion, especially since many Islamic countries have prohibited the practice. Nobody can doubt that the belief in the oneness of God is a fundamental tenet of Islam, but can triple Talaq be considered equally fundamental? Or is there a hierarchy of fundamental elements in Islam? Where would triple Talaq fit then, since it is not mentioned in the Quran, and especially when divorce itself has been described as 'sinful' and Abghaz-ul-Mubahat Indallah ~ most detestable in the sight of God ~ as pointed out by Tahir Mahmood, a former member of the Law Commission and a scholar?
The argument has now veered to the question whether three Talaqs uttered on three separate occasions spaced out by a month each to facilitate efforts for reconciliation would serve the needs of justice, even without curtailing the husband's unilateral right to seek divorce. This argument militates directly against the fundamental Constitutional rights to equality and freedom, as enshrined in Articles 13, 14, 15 and 21. A practice like triple Talaq under Muslim personal law, even without having a legislative origin, has acquired the force of law through custom and usage which contradicts the fundamental rights guaranteed by the Constitution. Such a practice should automatically be rendered null and void under Article 13 of the Constitution, as affirmed by several existing court judgments.
Further, the right to freedom of religion guaranteed under Article 25 is not an absolute right; like all other fundamental rights, this is also subject to reasonable restrictions. By no stretch of the imagination can this right to freedom of religion be said to supersede other fundamental rights, including the rights to equality and freedom. Personal laws cannot have the same standing as fundamental rights, if the exercise of triple Talaq as per "The Muslim Personal Law (Shariat) Application Act, 1937" violated fundamental rights guaranteed under the Constitution. Then it is not the fundamental right that should be compromised for the sake of personal law of a religious community, but the personal law, practice or custom in question that must make way. Also, as the Attorney General has pointed out, the right to freedom of religion operates within the precincts of religious establishments, while fundamental rights operate everywhere without any boundary.
The lawyer and veteran Congress MP, Mr Kapil Sibal, engaged by the defendants, the All India Muslim Personal Law Board (AIMPLB), has proffered some untenable arguments in trying to defend the indefensible ~ "Triple Talaq is there since 637. Who are we to say that this is unIslamic? Muslims are practising it for the last 1400 years. It is a matter of faith. Hence, there was no question of constitutional morality and equity."
By that logic, all customs, howsoever monstrous and repugnant they might be, could be justified, including many of the abhorrent practices which have since been abolished by law, like sati, untouchability, caste discrimination etc. Indeed, the list of now-extinct social and religious practices, which existed for a long time and are universally condemned today, would be endless. If we didn't dump these abhorrent practices to the dustbin of history, human society would not have progressed beyond its primitive stage. It would have remained stranded in a time-warp, where clearly the AIMPLB, an enterprise of mullahs who have vested themselves with absolute powers as guardians of Muslim personal law, wants Indian Muslims to languish so that they can exercise their powers to control them, interpreting religious laws according to their convenience, and protecting vested interests of the mullahs who still have an overwhelming sway over the community.
The AIMPLB, a body that believes that men have superior judgment and decision-making powers than women and had stated as much in its affidavit before the Supreme Court, had earlier conducted a systematic misinformation campaign in favour of triple Talaq. In response to a March 2015 survey by the Bhartiya Muslim Mahila Andolan (BMMA), one of the petitioners in the instant case, in which 97 per cent of women respondents had said they were opposed to triple Talaq, polygamy and Nikah Halala, the AIMPLB conducted a countrywide signature campaign to garner support for triple Talaq, taking advantage of the congregational nature of worshippers in mosques where an Imam can exhort them to act in any particular manner and claim overwhelming support from a majority of Muslim women.
Finally, it announced 'social boycott' of those misusing the provisions of marriage annulment under Islamic law. If anyone is in need of social boycott, it is this body of clerics with a medieval mindset. As Mr Julio Ribeiro pointed out in a recent article, these clerics had appropriated all the powers and benefits given to the minority community by successive governments, while the rest of the community had continued to wallow in the mire of poverty, illiteracy and deprivation.
(To be concluded)
Govind Bhattacharjee is a commentator and the views expressed are personal
Source: thestatesman.com/opinion/towards-liberation-i-1495317151.html
URL: http://www.newageislam.com/islam,-women-and-feminism/govind-bhattacharjee/towards-liberation-from-the-body-of-clerics-with-a-medieval-mindset---part-1/d/111235