By Fawad Hasan
August 16, 2017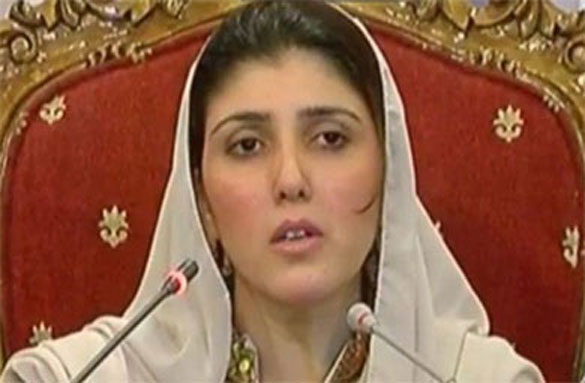 Former Pakistan Tehreek-e-Insaf (PTI) member Ayesha Gulalai
--------
Pakistan is on the verge of becoming an ideal state for men, at least that is what the recent episode involving ex-PTI lawmaker Ayesha Gulalai has shown us. We are an extremely patriarchal society where men will always be men and always insist on framing rules for the 'second sex'. The manner in which Ms Gulalai was treated after she levelled harassment charges against Imran Khan amply shows how deep our malaise is.
People started taking sides in haste to establish their allegiance to powerful men. Media outlets unabashedly took sides in the row, with a bandwagon of them blindly shooting down the allegations and raising a barrage of questions revolving around her honour, politics, sexuality, manners and what not.
Under patriarchy men are never wrong and instead have an army of supporters to protect and justify their violence against women. It doesn't matter at all who the harasser is or how intensely he has tormented his victim, as long as he is a man, he is right. He is justified if he asks women out again and again, forces women he likes to be with him, passes compliments which would come under the head of harassment, and even touch her if she is judged morally 'corrupt'.
Let's face it — had it been any other politician, the reaction would have been more or less the same. What else do we expect of a society which starts looking down upon a woman the first time she steps out of her abode, breaking the patriarchal concept of 'chador and Char-Deewari' (veil and four-walled house)?
Jamshed Dasti claims conspiracy under way to kill Ayesha Gulalai and frame Imran for her murder
How dare a woman like Gulalai stepped out of her place to be part of a society largely occupied by men? How dare she join politics and try getting a seat in the assembly? How dare she think of directly communicating with a party leader for coordination?
Society is reminding her and other women that if they try standing shoulder-to-shoulder with men, this is what they will have to put up with — harassment, insults, public shaming and threats of consequences in case they show the true face of the frustrated men.
Pakistanis could have made history this time by being on the side of a victim — one of the thousands — who chose against staying silent and suppressing her identity, her pain, and trauma she felt. But this time, yet again, a rule resonated in society that a man can never be so wrong in dealing with a woman who has a devil inside her heart always and because of whose sins humans were thrown out of heaven. History repeated itself again in favour of men.
For people whose eyes are open, there is already ample evidence to give a verdict in favour of women like Gulalai. However, today men are asking for proof from women who jeopardise their lives and rights every single time they step into a public place, it is next to impossible to collect the evidence when something like harassment happens.
If women are equal to men and if we believe in 'women-hold-up -half the sky' philosophy, every such matter should be dealt with the same way other conflicts involving males are resolved. If an FIR is registered against a suspect, he can be put behind bars during investigations by the police. The same goes in cases of harassment. The accused should always have the courage to face the charges without losing their nerves, unlike Pakistani men, and prove if they can that they are innocent.
Given the current situation, women continue to be vulnerable in our society and keeping in mind the threats surrounding them since ages because of patriarchal institutions, we as a society should always stand behind the oppressed.
Will the situation ever change for women — and will society accept them as equal beings and feel their pain when they go through such trauma? Or, will the patriarchs keep reigning? Only time will tell.
Source: tribune.com.pk/story/1482286/many-gulalais-society/
URL: https://www.newageislam.com/islam-women-feminism/pakistan-verge-becoming-ideal-state/d/112213