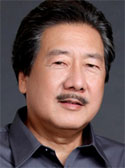 By Dalton Tanonaka
September 2, 2013
Conservative religious leaders can demand beauty queens be kept out of the country. Even in less-revealing sarongs.
But I'm more worried about babes closer to home. When I have my next child, does it matter if it's a boy or girl?
I remember writing about my first-born 15 years ago, and debating gender importance. Here's how I'd explain things in Indonesia these days.
Even when she's having a bad hair day, Dior manages a smile for just about everyone who peers into her blinking eyes.
"Oh! Look at those curls on the top of your head! Where did you get that from?" goes the usual visitor's greeting. Then they turn to me and ask, "Boy or girl?"
Please, oh please, don't ask me that. Can't you see my 4-month-old daughter is well on her way to womanhood, taking her first steps in scaling the high-heeled heights of femininity?
OK, maybe not. But does it really matter at this point? And doesn't knowing gender alter most people's attitudes and interaction with the child?
Think about it. When you're told "boy," don't you turn to Faisal or Agus or Nyoman and think or say something like: "Oh, you're going to be tough when you grow up, yah? You're going to play football and get on the national team and help win the Asian Cup!"
If the reply is "girl," then Ayu or Dewi or Putri gets told: "So sweet… your skin is so soft. What a heartbreaker you're going to be!"
Hey, before belly-buttons are dry, kids are already getting pushed into roles that societies around the world have traditionally asked boys and girls to play.
I don't buy it, and I don't like it.
Maybe I was just a rookie parent then, but I still think a baby is a baby, open to all possibilities.
This was not a girl I held in my arms every night. Dior was simply a young person learning the smell of a jasmine blossom, the feel of the afternoon ocean on her legs, and the sound of her dad singing '70s pop on his karaoke machine.
"I know what you're saying," said Dior's somewhat traditional mother at the time.
"When she turned over by herself for the first time, it didn't matter if she's a girl or boy. But I still look forward to dressing her up in pink, and taking her shopping and those kinds of things."
Yes, I replied, but I just retired my pink polo shirt after years of duty, and everyone knows I can spend a week at the mall on any given day.
"You're different," was the spousely comeback.
Am I? I don't think so.
In a child's early days, health and development are the primary concerns, right? It doesn't matter that when she grabs for the object in front of her, it's a basketball or a Muslim Barbie doll.
And nobody's tough when immunizations pop up on the schedule. Your baby's going to scream and I'm going to want to cry, when the needle pierces her skin.
My point is, don't restrict your child's horizons from the start, or he or she will never leave the shore. Teach your growing boy how to whip up an impressive Italian dinner, and introduce him to the romantic poems of the Japanese poet Yosano Akiko. Read your daughter stories of valour in Indonesia's fight for independence, or tell her about your business trips to Myanmar.
I can't wait to show my next daughter how to take a penalty kick. And if it's a boy, we're going shopping!
Dalton Tanonaka hosts Metro TV's "Indonesia Now" program on Saturday at 8 a.m. and "TalkIndonesia" on Sunday at 8 a.m. He also anchors "Asean Today," a monthly program seen throughout Southeast Asia.
Source: http://www.thejakartaglobe.com/opinion/from-basketballs-to-muslim-barbies-we-are-stifling-our-kids-with-gender-bias/
URL: https://newageislam.com/islam-women-feminism/from-basketballs-muslim-barbies,-stifling/d/13334