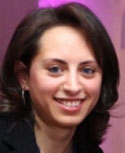 By Cynthia Kreichati
February 11, 2014
The Arab World today is caught in an unrelenting whirlpool of bloodshed and violence. Arab Women are in a similarly bad state of affairs. They are still being deprived of their basic rights for education, equal opportunity employment, and social participation. Recent upsurges of Islamic fundamentalism have been contributing to begrime even further an already disconsolate situation. The Arab World today seems like the worst place for Women.
Violence against Women is rarely punished and their reproductive rights not guaranteed. Patriarchy rules. Women are marginalized in society, the economy and politics. Genuine grassroots activism thriving for Gender Equality and denuded of any initial foreign incentive seems nowhere to be found. But as an Arab Woman and a secular, I refuse to believe that all hope is lost. Feminism is at the heart and soul of Arab Awakenings. It is not a novel feature of the Arab world, struggling to catch up with 'modern' times. More than a century ago, Arab Women had already realized the oppression they were submitted to and quite a few courageously came to refuse to bow into it.
In a region in constant turmoil and amidst an ever-changing sociopolitical landscape, these Women became conscious they had an essential role to take on. They believed their independence and emancipation were essential to their nations' self-realization and thus they started a movement of their own. Huda Shaarawi, Anbara Khalidi, Julia Tohmeh Dimashkieh, Salma Al Sayigh, Ibtihaj Kaddoura, Adila Bayhum Al Jaza'iri, Fatima Al Yashruti, Najla Saab and Najla Kfuri are few of the pioneering feminists whose contributions brought on significant changes to the status of Women during the first half of the 20th century.
In 1923, Huda Shaarawi, prominent Egyptian feminist, unveiled herself as she stepped out of the train bringing her back from a Women's conference in Rome, rousing a standing ovation from the women on the station deck. In 1928, Anbara Salam Khalidi, Lebanese-Palestinian feminist, also deliberately chose to remove her veil while giving a speech at the American University of Beirut, setting too an unprecedented example for open-mindedness in the region.
Around that time, another activist and authentic avant-gardist Nazira Zeineddine correspondingly published "Unveiling and Veiling" (Al-Sufur wa-l-Hijab) in Damascus. In her book, backed by extensive religious research and references, Zeineddine refuted that the veil was an obligation for Muslim Women. "Unveiling and Veiling" stirred debates and sparked even more controversy and soon two discordant schools of thought emerged: Hijabiyyin and Sufuriyyin. The Hijabiyyin, in favor of veiling, argued that the veil preserved and protected the woman. They considered that the veil strengthened family solidarity and that unveiling would eventually turn a woman against her husband. The Sufuriyyin, on the other hand, portrayed the veil as a symbol of decline of the whole nation. And that was almost a century ago!
Moreover, during the 1920s, feminist activity gained structure and momentum and Lebanese, Syrian and Palestinian Women's societies started to spread across the region. This evolvement soon led to the establishment of the Women's Union which was later to become the Women's Council. The council, in turn, led to the creation of the Arab Union of Women that regrouped all Women's Federations in the Arab World, almost 20 years before the formation of the Arab League (1945).
To relay on famed contemporary feminist Nawale El Saadaoui's idea, Arab Women are now victims of two forces: Patriarchy and Globalization. Women across the Arab World are eager today for change. In the wake of the recent upheavals in the Arab World, I am confident that this renewed 'excitement of nationalist activity', to quote Albert Hourani, will give us Arab Women a much needed new kind of courage. Unlike Sisyphus, damned hero of the Greek Mythology, our shared Arab history of disappointments is not condemned to repeat itself. Or will it?
Cynthia started out her career as a pharmacist and then opted for a change. She is now studying to become a sociologist at the American University of Beirut. Passionate about communications, ideas and society, Cynthia is also an aspiring writer.
Source: http://www.yourmiddleeast.com/columns/article/there-is-still-hope-for-arab-feminism_21539
URL: http://www.newageislam.com/islam,-women-and-feminism/cynthia-kreichati/there-is-still-hope-for-arab-feminism/d/35728