A 3-Year-Old Malaysian Girl Killed In Suspected Exorcism Ritual
Veiled French Muslim Woman Charged With Inciting Riot
Protesters across Bahrain Demand Release of Women Prisoners
An Attempt to Portray Arab Women as Victims
Kyrgyz Politician's War on Coerced Marriage
Taliban Will Not Be Allowed To Disrupt Polio Campaign
Women attend Milad at Pakistan NCA
"Let's Talk" Initiative Launches With Discussion On Sexual Harassment And Discrimination
Police Arrest A Man, 60, For Stabbing His 30 Year-Old Wife
A Prisoner's Mother from Gaza Dies on Her Way to Visit Him
The 2012 London Olympics: A Strong Focus On Women
Fiza autopsy leaves cops 'confused'
Compiled by New Age Islam News Bureau
Photo: A 3-Year-Old Malaysian Girl Killed In Suspected Exorcism Ritual
URL: https://www.newageislam.com/islam,-women-and-feminism/by-new-age-islam-news-bureau/posters-threaten-acid-attack-on-women-wearing-jeans-in-jharkhand-india/d/8198
----------
Posters Threaten Acid Attack On Women Wearing Jeans In Jharkhand, India
Aug 7, 2012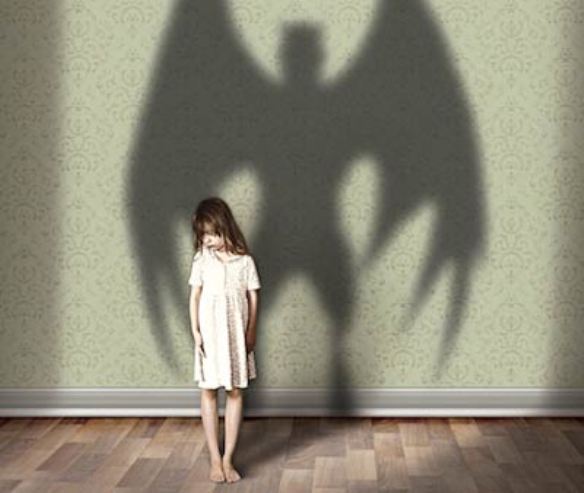 RANCHI: Posters put by an outfit in the Jharkhand capital have threatened acid attacks on girls and women who wear jeans or do not wear a Dupatta. The police said it could be a case of mischief.
The handwritten posters, put up by Jharkhand Mukti Sangh at several points in the city, including St. Xavier's College and Albert Ekka roundabout, read: "From 20/8/2012 (Aug 20), jeans have been banned for girls. Any girl will be found wearing jeans and moving without Dupatta will be attacked with acid."
The poster also warns against displacing people for industrialisation. "Companies involved in land acquisition will be attacked," it said.
"We have heard about this outfit for the first time. This can be a case of mischief. We are trying to trace the people involved," a police officer said.
http://timesofindia.indiatimes.com/city/ranchi/Posters-threaten-acid-attack-on-women-wearing-jeans-in-Ranchi/articleshow/15386674.cms
----------
A 3-Year-Old Malaysian Girl Killed In Suspected Exorcism Ritual
August 07, 2012
KUALA LUMPUR: A 3-year-old Malaysian girl was killed in a suspected exorcism ritual by family members who believed she was possessed by evil spirits, police said Tuesday.
Police raided a house in northern Penang state late Sunday after receiving a distress call from a family member and found a group of eight people lying on top of the girl in a bedroom, said district police chief Azman Abdul Lah.
The girl was face down under the human pile, which comprised her parents, grandmother, uncle, aunt, two cousins and their Indonesian maid, he said.
The room was dark and chanting could be heard from under a blanket covering the group, Azman said.
The girl died of suffocation, and all eight involved have been detained, he added.
Belief in the supernatural has long been entrenched among Malaysia's main Malay, Chinese and Indian ethnic communities, though occult rituals have waned in recent decades.
Deaths linked to such rituals are occasionally recorded. Two Malay cousins were sentenced to 10 years in prison in 2010 for killing the parents of one of them during a spiritual cleansing ritual in that involved beating the slain couple with brooms and motorcycle helmets.
http://www.dailystar.com.lb/News/International/2012/Aug-07/183710-malaysian-girl-killed-in-suspected-exorcism-ritual.ashx#ixzz22w2aa4nM
----------
Veiled French Muslim woman charged with inciting riot
08 Aug 2012
A French Muslim woman has been charged with assault and inciting a riot after she refused a police ID check because she was wearing a banned full-face veil, a police source said on Tuesday.
The 18-year-old is to appear in court in the northern city of Lille on 30 October charged with assault, insulting police and inciting a riot after police tried to take her to a station for refusing to provide identification.
A French law passed in 2011, the first of its kind to be enforced in Europe, banned the wearing of the full-face-covering Islamic veil.
The law came into effect at an already fraught moment in relations between the state and France's Muslim minority — the largest in Europe — with then president Nicolas Sarkozy accused of stigmatising Islam to win back votes from a resurgent far right in this year's election.
Supporters of the law have defended it as a measure aimed at supporting women's rights although the text makes it clear that a woman cannot choose herself to cover her face in public.
The woman, arrested on Saturday, was stopped by officers in Roubaix, outside northern France's largest city of Lille.
She allegedly said she did not have time and did not want to show her ID card and covered herself up with another veil as she walked away, the police source said, asking not to be named.
When police tried to take her to the station, she allegedly grabbed hold of a vehicle and started kicking, punching and screaming, the source added.
She allegedly tried to bite police and scratched one of them before being taken into custody. None of the officers were hurt.
In a similar incident on 24 July, three officers in the southern city of Marseille sustained minor injuries after they stopped a fully veiled woman by a mosque. The woman, two men and a minor are due in court over the alleged assault.
http://news.iafrica.com/worldnews/809937.html
----------
Protesters across Bahrain demand release of women prisoners
08 Aug 2012
Bahraini people have staged protest rallies across the tiny Persian Gulf kingdom in a show of solidarity with female political prisoners.
(Ahlul Bayt News Agency) - Bahraini people have staged protest rallies across the tiny Persian Gulf kingdom in a show of solidarity with female political prisoners.
On Monday night, Bahraini protesters took to the streets in more than 21 districts across the country, and condemned the Al Khalifa regime's crackdown on peaceful protests.
Shouting slogans in support of political prisoners, they demanded an immediate and unconditional release of women protesters held in jail, including senior human rights activist Zainab al-Khawaja.
They also condemned Bahrain's Supreme Council for Women for its silence for the continued detention of female activists and the violation of their rights.
The demonstrators blocked main streets by burning tires and called for unity among the Bahraini nation. Our might lies in our solidarity, they chanted.
Bahraini security forces rushed to disperse the protests by firing teargas, rubber bullets and birdshot pellets at the demonstrators.
The Saudi-backed regime forces also attacked civilian houses.
A large number of demonstrators were injured in the attacks. Opposition activists published photos of the protesters who were injured on social networking websites.
Anti-regime protests in Bahrain continue despite the heavy-handed crackdown by the Western-backed monarchy.
Scores of people have been killed and many others injured or arrested in the suppression of popular protests since they erupted in February 2011 in demand of the Al Khalifa regime's downfall.
The anti-regime demonstrators hold King Hamad bin Isa Al Khalifa responsible for the deaths of the protesters during the popular uprising.
http://abna.ir/data.asp?lang=3&Id=335155
----------
An Attempt to Portray Arab Women as Victims
Joseph Mayton
07.08.2012
In the May/June special issue of the American magazine Foreign Policy, the Egyptian-American journalist Mona Eltahawy published an article claiming that the root of women's problems in the Middle East is quite simply that men hate them. Opinions on the article differ widely. Joseph Mayton asked a number of women in Tunisia and Egypt what they thought of it
Anger, frustration, Orientalist, misrepresentation … these are just a few of the words that Arab women have used to describe a recent article by Mona Eltahawy entitled "Why they hate us", which details Eltahawy's belief that Arab women are under siege from men in the Middle East.
The article, published by the American Foreign Policy magazine in its May/June special "The Sex Issue", has left Arab women angry over the content and the images of nude veiled women that accompanied the article.
"I just found this article to be something that angry white men who want to help 'save' us Arab women would find useful," said Zeinab, a young student of political science and women's rights advocate from Tunisia. "I usually feel that Mona's work is hard-hitting, but this article shows a lot about her hatred of Islam and an attempt to portray Arab women as victims."
Islam as the "bad guy"
Zeinab argued that the manner in which the article is written is problematic at its core. She said that by attempting to make Islam out to be the "bad guy" it delivers a message to the Western audience that "we women are suffering greatly and that they need to come save us from the horrible men that continue to hate us."
Full report at:
http://en.qantara.de/An-Attempt-to-Portray-Arab-Women-as-Victims/19609c20857i1p500/
----------
Kyrgyz Politician's War on Coerced Marriage
7 Aug 12
By Maria Batyrova
Parliamentarian faces resistance as she campaigns for end to "bride-stealing".
A Kyrgyz lawmaker campaigning against forced marriage is pushing for tougher rules to end the custom of "bride-stealing".
Aynur Altybaeva, a member of the opposition Ar Namys party, has submitted different two bills this year aimed at tackling unlawful forms of marriage.
After fellow-legislators rejected the first of these, intended to prevent clerics from sanctioning marriage without formal registration, Altybaeva submitted a second bill just before parliament went into summer recess. This time, she is seeking a real deterrent to men who kidnap women and coerce them into marriage.
As it stands, the law in Kyrgyzstan makes it illegal to force a woman into marriage, and imposes a fine or up to three years' imprisonment, but it does not set out special penalties for cases where the woman is kidnapped.
Altybaeva would like to see a sentence of five to ten years for anyone who abducts a woman with intent to marry her, so that the offence would be treated like any other form of criminal kidnapping.
Full report at:
http://iwpr.net/report-news/kyrgyz-politicians-war-coerced-marriage
----------
Taliban Will Not Be Allowed To Disrupt Polio Campaign
08 Aug 2012
ISLAMABAD: Pakistan's Goodwill Ambassador for Eradication of Polio Aseefa Bhutto Zardari stated that Taliban would not be allowed to disrupt the anti-polio campaign. Aseefa said this on Tuesday, during a meeting of the National Polio Task Force held under the chairmanship of Prime Minister Raja Pervez Ashraf. She said, "We will not allow this to happen. We will have a polio-free Pakistan."
Aseefa said that her mother, Benazir Bhutto, had started the campaign to eradicate polio from Pakistan. She said that the campaign against the eradication of polio was not limited to any political party but was a common cause of the civil society and all the political parties in the country. Aseefa said that she would personally visit the reluctant families and try to convince them for vaccination.
Full report at:
http://www.dailytimes.com.pk/default.asp?page=2012\08\08\story_8-8-2012_pg7_23
----------
Women attend Milad at Pakistan NCA
08 Aug 2012
ISLAMABAD: Pakistan National Council of the Arts (PNCA) on Tuesday held a Mehfil-e-Milad (SAW) for ladies in connection with the holy month of Ramazan. The event was organised at National Art Gallery (NAG).
A large number of women, including radio and television naat khawans, intellectuals and dignitaries attended the gathering. Renowned religious scholars and child specialist Dr Kanwal Qaiser paid rich tributes to Prophet Muhammad (Peace Be Upon Him) and urged the Muslims to follow the teachings of the holy Quran and Sunnah.
He said that Prophet Muhammad's (PBUH) words and teachings were the best models for believers. The best solution to all the problems being faced by today's Muslims "is to follow the Sunnah of the Holy Prophet (SAW). This would provide us guidance in very sphere of our lives".
Full report at:
http://www.dailytimes.com.pk/default.asp?page=2012\08\08\story_8-8-2012_pg11_5
----------
"Let's Talk" Initiative Launches With Discussion On Sexual Harassment And Discrimination
By Hawwa Lubna | August 4th, 2012
When I started inviting people to join the launching session of "Let's Talk" program on Monday night, my expectations for the turn out were not too unrealistic given the history of people's poor participation in most social events organised by civil society.
Let's bring at least 30 people, I told my friends at the Friendship Association of India Maldives (FAIM) ,who backed the concept of "Let's Talk": a monthly forum with people from diverse backgrounds to have discuss various topics and issues concerning society.
So with the table, chairs, projector and coffee to keep people awake, FAIM was ready at Social Centre seminar room, eagerly waiting for its first round of talkers.
As the clock's hands ticked their way to 9:00pm – the planned starting time – only five or six people had arrived, of which most were the special invitees – officials from Labour Relations Authority, police and immigration. They were prepared to talk and answer any question the participants had regarding the chosen topic: sexual harassment, abuse and discrimination faced by both local and migrant women working in Maldives.
I panicked. "What if no one comes?" kept dancing through my head. It was indeed a stressful moment.
Full report at:
http://minivannews.com/society/faims-lets-talk-initiative-launches-with-discussion-on-sexual-harassment-and-discrimination-41456
----------
Police Arrest A Man, 60, For Stabbing His 30 Year-Old Wife
By Ahmed Nazeer | August 5th, 2012
Police have arrested a 60 year-old man for stabbing his 30 year-old wife on the island of Milandhoo in Shaviyani Atoll.
Shavayani Atoll Milandhoo Health Centre Head Ahmed Shahid today told Minivan News that the woman was brought to the Health Centre at about 11:00am this morning.
According to Shahid the woman was stabbed once and did not suffer major injuries.
"She was discharged from the Health Centre today after being treated for the stab wound," Shahid said.
"I think the attack came after they had some family issues," he said, adding that islanders had "always suspected that the man was a drug addict."
In a statement issued today, police said that the 60 year-old suspect has been held in police custody, and confirmed that he had a previous record of drug abuse.
The Chair of Shaviyani Milandhoo Island Council did not respond to Minivan News at time of press.
Police have not revealed the identity of the man arrested or the victim.
http://minivannews.com/society/police-arrest-60-year-old-man-for-stabbing-his-30-year-old-wife-41619
----------
A prisoner's mother from Gaza dies on her way to visit him
08 Aug 2012
A Palestinian prisoner's mother from Gaza died on Monday on the way to an Israeli jail to visit her son for the first time since his arrest.
(Ahlul Bayt News Agency) - A Palestinian prisoner's mother from Gaza died on Monday on the way to an Israeli jail to visit her son for the first time since his arrest.
Waed Society for Palestinian Detainees and Ex-Detainees stated that "Aisha Aslih, 75, a resident of Khan Younis, southern Gaza Strip, was on her way to visit her detained son Yahya Aslih, arrested 5 years ago and sentenced to 12 years, when she died."
Waed pointed out that prisoner Aslih and other prisoners from Gaza in the Israeli jails had been deprived of visits for six years.
It is noted that the Israeli occupation authorities agreed on the resumption of visits from Gaza after the mass hunger strike launched by the prisoners in April which lasted 28 days.
http://abna.ir/data.asp?lang=3&Id=335159
----------
The 2012 London Olympics: A Strong Focus On Women
August 5, 2012
By anneke
The 2012 London Olympics have had a strong focus on women: for the first time women will be competing in all sports and every country has sent at least one female athlete.
While this does all look mighty good on paper, "male" sports remain overall more popular and male athletes are often better paid, make use of better facilities (flying business vs. flying coach) and receive more face time than their female counterparts. And while much of the attention female athletes receive is focused on their looks (beach volleyball anyone?), the major decision-makers in sports are still predominantly male. (It should be added that 1984 gold medallist Nawal el Moutawakel is now the first woman from a Muslim nation in the role of Vice President of the International Olympic Committee.)
For Brunei, Saudi Arabia and Qatar, this will be the first time sending a female athlete to the Olympic Games. All three countries are, and this has been pointed out numerous times, Muslim-majority nations. Both Qatar and Brunei let the world know early on that they will be sending in female athletes for these Games. The tiny Asian nation of Brunei is sending one female this year, hurdler Maziah Mahusin, which does not seem like a lot, but in 2008 Brunei did not even participate in the Games, and the country has sent in only four athletes to previous Games. Mahusin is part of a delegation that consists of three athletes in total. Qatar has been more successful, sending sizeable teams to previous Games. This year, Qatar has sent four female athletes, competing in four different disciplines, and says it will continue to promote women's sports in the country. This is no surprise; Qatar has aspirations to host several major international sport events (lost the bid for the 2020 Olympics), and will host the FIFA Soccer World Cup in 2022.
Full report at:
http://www.patheos.com/blogs/mmw/2012/08/in-the-name-of-the-games-muslim-female-athletes-at-the-2012-london-olympics/
----------
Fiza autopsy leaves cops 'confused'
By Vikas Kahol in Chandigarh
08 Aug 2012
THE mystery behind the death of Anuradha Bali aka Fiza Mohammad, ex- wife of Haryana's former deputy chief minister Chander Mohan, continued on Tuesday with the preliminary autopsy report suggesting no external or internal injury marks on the body.
Though the exact cause of the death is yet to be ascertained, the initial postmortem examination has ruled out an attack with the intention of murder of the 39- year- old victim. Fiza was found dead at her Mohali residence on Monday morning.
The finding has further complicated the case as the Punjab police have begun their probe with a murder angle.
Full report at: Mail today
----------
URL: https://www.newageislam.com/islam,-women-and-feminism/by-new-age-islam-news-bureau/posters-threaten-acid-attack-on-women-wearing-jeans-in-jharkhand-india/d/8198