New Age Islam News Bureau
1 Aug 2012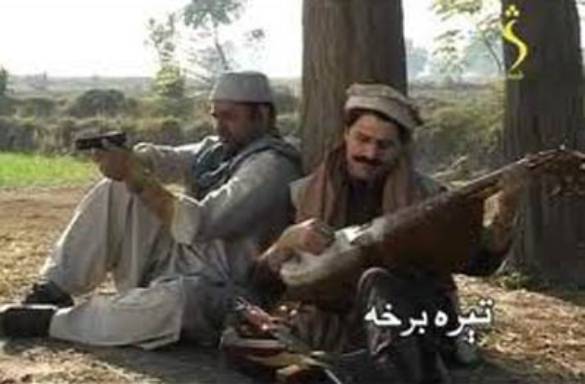 • Pregnant Wife of Muslim Convert Charged With Terror Offence
• Marseille Mob 'Attacks' Police during Islamic Veil ID Check
• Christian Nurses' 'Poisoning' In Pakistan, Impartial Inquiry Demanded
• Waiting for Indian Nationality for 9 Years Pakistani Bride Learns Hindi And Punjabi
Pak Starlet in a Storm
• Prosecutors Demand 20 Year Prison Term for Woman 'Drunk Driver'
• House of Baloch Poetess Raided By Pakistani Forces
• Rural Pakistan Women Fear for Their Lives for Daring to Leave the Home and Work
• Govt has taken steps for women's empowerment: PM Ashraf
• Bangladesh Govt Should Be 'Sincere For Ensuring Women's Rights'
• Fatima Jinnah Remembered As Role Model For Muslim Women
• Women athletes aim to keep the spotlight post-Games
• New TV Channel Run Exclusively By Fully Veiled Women
Compiled by New Age Islam News Bureau
Photo: Pakistan's Tribal Justice System Often A Vehicle of Revenge against Women
URL: https://www.newageislam.com/islam,-women-and-feminism/by-new-age-islam-news-bureau/pakistans-tribal-justice-system-often-a-vehicle-of-revenge-against-women/d/8117
-----------
Pakistan's Tribal Justice System Often A Vehicle of Revenge against Women
By Alex Rodriguez
August 1, 2012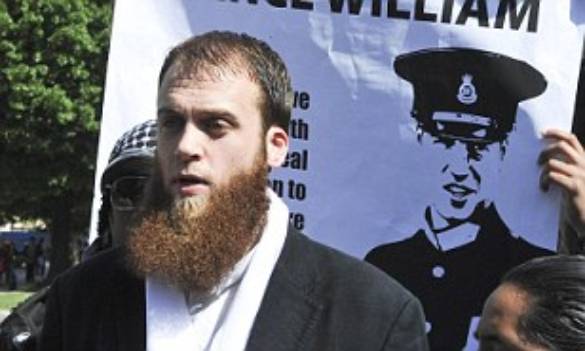 Spouse: Ayan Hadi, wife of terror suspect Richard Dart, pictured, has been accused of withholding information about a potential terrorism attack
------------
Jirgas, or meetings convened by elders, are a cornerstone of Pakistani society. But their verdicts often condone violence, and the targets are often women.
HARIPUR, Pakistan — Suleman Khan demanded justice from the tribal elders. His wife had slept with another man, he said, and he wanted their permission to seek revenge. The elders deliberated for an hour, and then announced their verdict: Punish the man and his family any way you see fit.
Within minutes, Khan and his three brothers had broken into the man's house. Only his 45-year-old mother, Shehnaz Bibi, and her teenage son were home. Armed with rifles and canes, they dragged Bibi out of the house and brought her to the village square. As dozens of astonished villagers watched, they stripped her naked and dragged her by the ankles, making several circles in the dirt with her body.
After about an hour, Khan and his brothers left. Bibi crawled over to grab her shawl and covered her dust-caked body with it.
"All the time, I was thinking, 'I just want to die right now,'" Bibi recalled, using her head scarf to wipe away tears from her sun-weathered face. "I thought to myself, 'I just can't bear this anymore.'"
Pakistan straddles the line between centuries-old traditions and iPhone-era modernity, and few societal dilemmas illustrate that better than tribal jirgas, meetings convened by tribal elders such as the one that led to the attack on Bibi a year ago.
Jirgas are a cornerstone of tribal societies in Pakistan, from the badlands in the country's northwest to the plains of Punjab and Sindh provinces. They decide issues such as property disputes and squabbles over debt, and in regions where conventional courts are not trusted, locals embrace them as a swift means of obtaining justice.
Often, however, they serve as vehicles for violence and revenge, and often the victims are women.
Jirgas routinely settle disputes through a tradition called vani, in which a family is ordered to agree to the marriage of one of its daughters to a male in the "plaintiff" family. The daughter can be in her teens, and in some cases she is only a few days old when the marriage contract is signed.
Other verdicts are tantamount to murder. Last year in a village outside the eastern city of Bahawalpur, a Punjabi council of elders known as a panchayat sanctioned the electrocution of a young woman by her family after the woman eloped against their wishes.
"These jirgas are dominated by men from the elite class, local influential who usually have a very conservative mind-set," said Farzana Bari, a prominent Pakistani women's rights activist and director of gender rights studies at Islamabad's Quaid-i-Azam University. "Their rulings usually give men control over women's lives. It's the responsibility of the state and law enforcement agencies to make sure that these jirgas don't take place."
Pakistani law on jirgas is murky. The country's Supreme Court and other review courts have issued rulings that deem jirgas illegal, but those rulings don't lay out what constitutes a jirga and don't establish penalties for taking part in one. Pakistan's legal code has no specific law banning jirgas.
Though jirgas routinely issue rulings that amount to a crime — such as giving a village the go-ahead to harm or even execute someone — federal and provincial authorities balk at acting against the councils, experts say, because they don't want to risk alienating tribal communities and elders who embrace the tradition.
Human rights groups have been pushing for reforms, calling for laws that would make it illegal to convene or participate in jirgas that result in extrajudicial convictions and punishments, said Fouzia Saeed, director of the Mehergarh human rights institute in Islamabad.
The issue has gotten the attention of Supreme Court Chief Justice Iftikhar Mohammed Chaudhry, who in March ordered the country's top provincial police officials to clamp down on jirgas that involved vani rulings.
"It seems we are living in the Stone Age," Chaudhry remarked at the hearing.
In some parts of Pakistan, jirgas operate as an unsanctioned parallel justice system. Local police tolerate, and even participate in, the meetings.
The jirga that decided the fate of Sofia Niaz, a 15-year-old doe-eyed girl from a village outside the northern city of Mansehra, was held in a police station.
Sofia was already engaged when two men, one of them a distant relative and the other a stranger, kidnapped her in the dead of night and took her to a local madrasa, or Islamic religious school, the young woman said during a recent interview at the courthouse in Mansehra.
The motive behind the kidnapping never became clear, and the madras's imam returned Sofia to her family unharmed later that night. Nevertheless, Sofia's fiancé insisted that the episode had tainted the girl, and demanded that a jirga be held to settle the dispute.
At the station, the police chief, Shah Mohammed Khan, presided over a gathering of elders from the families of the fiancé and the two men who kidnapped Sofia. Elders debated for 11 hours, trying to persuade her father to accept their ruling: Sofia would marry Naveed, one of her kidnappers, and her fiancé would marry one of the kidnapper's sisters.
When Sofia's father, Niaz Mohammed, refused to accept the verdict, Khan locked him in one of the station's cells. With the police chief watching, one of the jirga elders put a gun to Mohammed's head to force him to give in, Sofia said. "I told them: 'Don't torture my father. I will agree to marry Naveed.' Under pressure, I accepted," Sofia said.
The ceremony was held at the lockup. A month later, Sofia escaped from Naveed's house and sought the help of a local human rights activist, who took the case to court. A judge granted Sofia a divorce and initiated criminal proceedings against her kidnappers, the jirga members and the police chief.
"There should be a special punishment for people who do such things," Sofia said, "so that other girls don't have to go through such misery."
Authorities also made arrests in Shehnaz Bibi's case. Although it's rare for police to take action against jirga participants, charges are pending against the four men who dragged her from her home in the village of Nilour Bala, along with three other men who led the jirga. That's little solace to Bibi, however. She is too ashamed to return to her village, and her family worries about reprisals by relatives of the arrested men.
Provincial government officials have given her a tiny flat in a weed-choked cluster of concrete apartment buildings on the edge of Haripur, a small city about 25 miles northwest of Islamabad. Outside her flat, a police officer wearing aviator sunglasses sat slumped in his lawn chair, a member of the 24-hour guard duty she and her family now receive.
"It's impossible for us to get our lives back," Bibi said, sitting on a cot in her darkened, bare-walled living room. "What happened to me is a curse that will stay with me for the rest of my life."
alex.rodriguez@latimes.com
http://www.latimes.com/news/nationworld/world/la-fg-pakistan-jirga-justice-20120801,0,6634100.story
-----------
Pregnant Wife of Muslim Convert Charged With Terror Offence
By ANNA EDWARDS
31 July 2012
The wife of a white Muslim convert accused of travelling to Pakistan for terrorism training has been charged with a terror offence, a court heard today.
Ayan Hadi, 30, who is pregnant, is due to appear before magistrates in September accused of withholding information about the preparation of acts of terrorism, the Old Bailey heard.
Her husband, Richard Dart, has been charged with travelling to Asia for terrorism training.
His barrister, Frida Hussain, told the preliminary court hearing that Mrs Hadi was 'to be added' to the prosecution and a date set for a possible trial next year would be affected by the birth of the child.
'She is pregnant and her due date is February 27,' she said, adding that she also suffers a life-threatening condition linked to her pregnancy.
'She will not be in a position to focus on her preparation (for court),' she added.
Dart, of Broadway, Ealing, west London, who appeared in a BBC Three documentary after converting to Islam, is charged with preparing for acts of terrorism between July 2010 and July 2012, alongside Imran Mahmood and Jahangir Alom.
As well as the terrorism training allegation, they are accused of travelling abroad to commit acts of terrorism and advising and counselling the commission of terrorism acts by providing information about travel to Pakistan, terrorism training and operational security while there.
Dart, 29, Mahmood, 21, from Northolt, west London, and Alom, 26, of Stratford, east London, were arrested between July 5 and 7.
Dart, whose step-brother Robb Leech was in the public gallery, sat in the centre of the three defendants in a green T-shirt and with a black beard.
He and the other two men spoke only to confirm their identities.
They appeared via video-link from Woodhill prison at the Old Bailey alongside a woman, Ruksana Begum, 22, of Islington, north London, who is charged with possession of a digital memory card containing a document likely to be of use to a terrorist.
Wearing full-length Islamic dress, including a veil that showed only her eyes, she appeared via video-link from Holloway prison.
Alom lives in Stratford, where the Olympics is being held, but Scotland Yard has said none of the alleged offences was linked to the Games.
They were remanded in custody ahead of a hearing in November.
http://www.dailymail.co.uk/news/article-2181588/Pregnant-wife-Muslim-convert-went-Pakistan-training-camp-charged-terror-offence.html#ixzz22HhkdApA
-----------
Marseille Mob 'Attacks' Police during Islamic Veil ID Check
28/07/2012
In the restive port city of Marseille, police fear that the release of four people arrested for allegedly attacking officers during an ID check on a woman wearing an Islamic veil will undermine their fight against violent crime in the city.
By FRANCE 24 (text)
Marseille police say three of its officers were injured in the early hours of July 25 when a mob of some 50 people tried to prevent them from checking the identity of a woman who was wearing a full Islamic veil.
Under a controversial law passed in 2010, wearing a full veil or covering one's face in a public place is illegal in France and offenders must submit to ID checks.
According to the police, the woman was stopped just after midnight near a city mosque and refused to cooperate with the officers.
A man accompanying her as well as a large group of bystanders came to her aid and three officers were "lightly injured" in a scuffle.
After police reinforcements arrived, four people, including the 18-year-old woman named only as "Louise-Marie", were arrested for allegedly assaulting the officers – but were promptly released with a warning on the orders of the city prosecutor.
According to an AFP source, the decision was "a gesture of appeasement during the holy [Islamic] month of Ramadan."
'Astonished'
"What kind of message does this send out?" asked David-Olivier Reverdy, head of the Alliance police union. "We are absolutely astonished."
He told FRANCE 24 the prosecutor's decision would have "heavy consequences" in a city where "gun crime and ultra-violence is common" and where relations between city residents and local law enforcement are "particularly tense".
"The prosecutor has given carte blanche to criminals in Marseille," he said. "The message is that they can behave with impunity. It is extremely worrying."
FRANCE 24 contacted the Marseille prosecutor but he was unavailable to comment when this article was published.
Marseille has a long history of criminality associated with its status as a port city.
Particularly worrying for law enforcement authorities has been the proliferation of firearms which has given Marseille the dubious distinction of being the Kalashnikov capital of France.
The police have been fighting back, and in the first five months of 2012 seized 261 firearms in the city, compared to a total of 309 for the whole of 2011.
Reverdy said the efforts had reduced the number of armed robberies in the city by 25% - a reduction of around 100 in the first half of 2012.
'The law of the Republic'
He told FRANCE 24 that he and his fellow officer believed leniency after an alleged attack on policemen risked undermining recent progress.
"It is the law of the Republic [that ID checks are made on people wearing veils] and whether we like it or not we have to be seen to be enforcing it," he said.
Reverdy's feelings were backed up by Marseille's deputy mayor Nora Présozi.
"If we want to avoid an explosive situation the police must be allowed to apply the law," she told weekly news magazine Le Point. "Every citizen is obliged to submit to identity checks when required, as was the case in this disgraceful incident."
The 2010 law, which came into effect in April 2011, bans the wearing of any garment that prevents easy identification of an individual by police in a public place.
As well as ski masks and balaclavas, the law also applies to Islamic "niqab" and "burka" veils.
Refusal to remove veils in public or to comply with ID checks is punishable by a 150 euro fine, while people who force others to cover their faces in public face fines of 30,000 euros and a year in prison.
http://www.france24.com/en/20120726-fears-after-mob-attacks-police-during-islamic-veil-id-check
-----------
Christian Nurses' 'Poisoning' In Pakistan, Impartial Inquiry Demanded
Aug 01 2012
Islamabad: Pakistan's minority Christian community's leaders have demanded an impartial inquiry into the alleged poisoning of nine nurses at a government-run hospital.
The nine Christian trainee nurses at the Civil Hospital in Karachi fell ill on Sunday night after reportedly drinking poisoned tea prepared at their hostel.
They were claimed to have been deliberately poisoned because of their faith.
According to one of the affected nurses, a colleague had made the tea after 10pm and they fell ill immediately after drinking it.
The nurses were taken to the Civil Hospital's emergency ward and sent back after treatment.
They developed complications the next morning and had to be taken to the hospital again.
Parliamentarian Saleem Khokhar told The Express Tribune that the government and police should launch a joint investigation to find out the actual cause of the poisoning.
Rumours initially suggested that the poisoning occurred as the nurses were drinking tea while their Muslim colleagues were fasting during the Islamic holy month of Ramzan.
Khokhar ruled this out, saying the incident took place late at night when everyone had broken their fast.
Condemning the incident, Christian leader Michael Javed sought a judicial investigation.
Claiming that society had become extremely intolerant and was not allowing minorities to live in peace, the former legislator asked the Chief Justice of the Supreme Court to take suo motu notice of the incident.
"The government has turned a blind eye to the persecution of minorities; our girls are being (forcibly) converted and our churches are being attacked," he said. Javed said it was unfortunate if the nurses were really
poisoned because the religious minorities respect the Muslim faith and refrain from drinking and eating in front of them during Ramzan.
Abdul Hai of the Human Rights Commission of Pakistan expressed concern at the incident.
"A large number of nurses are Christians and are (already) subjected to ill-treatment and prejudice," he said.
Members of the Christian community organised a news conference at the Karachi Press Club yesterday to protest the incident.
William Sadiq, coordinator of a welfare organisation working for minority women, was suspicious of the Civil Hospital's administration and alleged that it was hiding the real matter.
He suspected some women in the hostel may have poisoned the Christians over some rivalry.
"It could even be religious targeting," said Sadiq.
Christian leaders shouted slogans outside the KarachiPress Club against the Civil Hospital's administration and rising religious intolerance.
Civil Hospital Medical Superintendent Saeed Quraishy ruled out the involvement of anyone from the hostel.
"They (Christians) made the tea themselves, how can there be someone else involved?" he asked.
The hospital has registered a case at Eidgah police station and tea samples have been sent to Aga Khan University Hospital for toxicology tests.
Quraishy said that except for one student who is still admitted in hospital, all the "poisoned" nurses had been discharged.
http://www.indianexpress.com/news/christian-nurses-poisoning-community-leaders-demand-probe/982402/
-----------
Waiting For Indian Nationality For 9 Years Pakistani Bride Learns Hindi And Punjabi
Aug 1, 2012
AMRITSAR: She may not have got Indian nationality but she has learnt India's national language Hindi as well as Punjabi. Meet Pakistani bride Tahira Zahoor who was married to Maqbool Ahmad in 2003 and shifted to Qadian, headquarters of Ahmadiyya Muslim community, in Gurdaspur district from Faislabad in Pakistan.
For past 9 years, her Indian citizenship case is hanging fire in bureaucratic dithering but in her heart she has accepted India her country and have also learnt Hindi and Punjabi language so she could teach same to her three children even as she is not allowed to leave Qadian. Tahira has become the first Pakistani bride among nearly one dozen to have learnt both Hindi and Punjabi.
"Initially it was difficult to understand the script but my husband would translate it into Urdu and with time I started picking up language like a small children" said Tahira while talking to TOI on Wednesday.
Full report at:
http://timesofindia.indiatimes.com/india/Waiting-for-Indian-nationality-Pakistani-bride-learns-Hindi-and-Punjabi/articleshow/15311437.cms
-----------
Pak Starlet in a Storm
By Vinayak Chakravorty
PAKISTANI starlet Saeeda Imtiyaz is in the eye of a storm even before her debut film releases in her country.
She plays Jemima Khan in the film, Kaptaan, a biopic on cricketerpolitician Imran Khan, and not many back home are happy that the film will release just before elections in the country.
" I have been getting threats on Facebook and so have the film's director Faisal Aman Khan and lead actor Abdul Mannan, who plays Imran Khan in the film. People have posted warnings saying there will be attacks on our lives if the film is released.
We plan to release the film in Pakistan anyway, by the yearend," Saeeda said.
Being in the news, though, is not new for Saeeda. She has done around 1,000 ad- films even before her first film opens.
Born to Pakistani Kashmiri parents, Saeeda is one of nine siblings. Born in Dubai and raised in New York, she is currently camping in Mumbai to chase the ultimate dream of all Pakistani hotties coming to India — Bollywood.
" I am doing the rounds in Bollywood and have met a few directors. Nothing concrete has come up yet but a press conference in Mumbai later this week for Kaptaan should introduce me to India," she said.
Full report at: Mail Today
-----------
Prosecutors Demand 20 Year Prison Term for Woman 'Drunk Driver'
August 01 2012
State prosecutors demanded on Wednesday a 20-year prison term for Afriyani Susanti, the driver who allegedly knocked down and killed nine pedestrians in a horrific accident in Gambir, Central Jakarta, on Jan 22.
Prosecutor Soimah charged Afriyani with premeditated murder as stipulated under Article 338 of the Criminal Code and reckless fatal driving as stipulated under the 2009 Traffic Law.
"We demand a 20-year prison term for the defendant," she said during the hearing at the Central Jakarta District Court.
Afriyani, who was seen crying during the trial, told the court that she would deliver her own defence statement. The 29-year-old woman said that she would need two weeks to compile her statement.
Presiding Judge Antonius Widyanto, however, denied her request and said that the court would only give her one week.
"We are running out of time. We will only give you one week to prepare your statement," he said as quoted by Antara news agency.
According to Antonius, Afriyani is scheduled to read her defence statement on Wednesday, Aug. 8.
Full report at:
http://www.thejakartapost.com/news/2012/08/01/prosecutors-demand-20-years-drunk-driver-afriyani.html
-----------
House of Baloch poetess raided by Pakistani forces
2012-07-31
Quetta : The house of well-known Baloch poetess Ms Naushin Kambarani was raided by Pakistani forces here on Tuesday afternoon.
According to reports residence of Balochi writer, poetess, lecturer of Balochistan Women's University and social worker Ms. Naushin Kambarani's was raided today by Pakistan's secret security agencies on Saryab Road Quetta. The raid took place between 6 and 7 O'clock in the evening as the plan clothed armed officials came on a Surf (Toyota) vehicle and tried to enter into the house.
The Pakistani officials misbehaved with aged mother of Ms Qambrani and children of her neighbors. The personnel of intelligence agencies have also threatened to kill her and her children.
Ms. Naushin Kambarani is the daughter of Baloch writer and poet Mr. Nadir Kambarani who returned the Presidential Award in protest against the atrocities being committed against Baloch people during Musharraf regime.
Full report at:
http://balochwarna.com/xnews/articles.71/House-of-Baloch-poetess-raided-by-Pakistani-forces.html
-----------
Rural Pakistan Women Fear for Their Lives for Daring to Leave the Home and Work
BY GOD DISCUSSION REPORTER
JULY 31, 2012
Working women in Pakistan fear for their safety after a female NGO worker was killed in the nation's northwest. Gunmen in a tribal area shot dead Farida Afridi after she ignored their calls to stop going to work because she was a woman.
In the large cities, women are relatively safe to work — but it is unthinkable in the remote, tribal areas where custom dictates that women will not work alongside men.
Before being gunned down, Afridi had been receiving threats but did not take them seriously. She was determined to fulfil her vision of girls and women receiving an education. Despite the challenges, she herself managed to get a master's degree. Her brother says that now, her younger sisters are afraid to go out.
Farida was a role woman for many other women. They say that her vision will go on and more women may die to fulfil it.
http://www.goddiscussion.com/99274/rural-pakistan-women-fear-for-their-lives-for-daring-to-leave-the-home-and-work/
-----------
Govt has taken steps for women's empowerment: PM Ashraf
01 August, 2012
ISLAMABAD: Prime Minister Raja Pervez Ashraf on Tuesday said the government had taken positive steps for empowerment of women to let them play their due role in national development.
He was taking to National Commission for Human Development (NCHD) Chairperson Dr Nafeesa Shah, Adviser to Prime Minister on Human Rights Mustafa Nawaz Khokhar and Special Assistant to Prime Minister Begum Shahnaz Wazir Ali, who called on him at the Prime Minister's House and briefed him about status of human rights in the country. The NCHD chairperson said the commission had been striving to increase the literacy ratio target to 86 percent – set by the UN for Pakistan in its Millennium Development Goals (MDG) – from the current 75 percent. The target, she hoped, would be achieved by year 2015.
"To increase literacy ratio, 6,200 literacy centres have been established where 141,460 students from all over Pakistan have been enrolled. The students will get basic literacy lessons. Of the 6,200 literacy centres, 50 were launched in Federally Administered Tribal Areas (FATA) with 1,005 freshly enrolled students," the NCHD chairperson said.
Full report at:
http://paktribune.com/news/Govt-has-taken-steps-for-womens-empowerment-PM-Ashraf-252026.html
-----------
Bangladesh Govt Should Be 'Sincere For Ensuring Women's Rights'
July 31, 2012
The government should be sincere in introducing the Convention of Elimination of Discrimination against Women (CEDAW) for ensuring rights of women in the country, speakers at a seminar said Tuesday.
They said CEDAW has been fully implemented in 17 Muslim-majority countries and it can as well be possible in the country like Bangladesh without any conflict with any Islamic law.
Citizen's Initiative on CEDAW, Bangladesh, a platform of more than 40 development and human rights organisations, organised the seminar to exchange views on the concluding remarks of the CEDAW committee in the United Nations.
Full report at:
http://www.thefinancialexpress-bd.com/more.php?news_id=138628&date=2012-08-01
-----------
Fatima Jinnah remembered as role model for Muslim women
July 31, 2012
ISLAMABAD: As nation commemorated the 120th birth anniversary of Madar-e-Millat Mohtarma Fatima Jinnah on Tuesday, Lok Virsa Executive Director Khalid Javed while talking to APP said Fatima Jinnah, commonly known as 'Khatun-e-Pakistan' (Lady of Pakistan), was a role model for the Muslim women of South Asia as well as of whole Asia and children must be taught about the contributions of such figures.
He said Lok Virsa had dedicated a whole gallery to Mohtarma Fatima Jinnah with her historical pictures, sculptures in her traditional attire as well as glimpses of her contributions through images during different events of life. The gallery has displayed historical collection of the pictures of Fatima Jinnah, Quaid-e-Azam Muhammad Ali Jinnah and Begum Ra'ana Liaquat Ali, highlights of the cultural significance of all the provinces as well as passed women-friendly legislation and pictures of women parliamentarians. "People from different walks of life visit the National Heritage Museum of Lok Virsa to get glimpses of history that visualises the role of Fatima Jinnah in artistically designed pavilions to leave a more deep impression on the minds of people," said Khalid.
Full report at:
http://www.dailytimes.com.pk/default.asp?page=2012\08\01\story_1-8-2012_pg11_5
-----------
Women athletes aim to keep the spotlight post-Games
Aug 1, 2012
(Reuters) - Hailed as the Women's Games, the London Olympics have set new records for female participation but athletes fear that once the event comes to an end so will the interest in ladies sport yet again.
London is the first Olympics where women are competing in all 26 sports with female boxers making their debuts and the first Games where every country has female athletes with Saudi Arabia, Qatar and Brunei now on board.
International Olympic Committee (IOC) president Jacques Rogge proudly boasted that the progress at London was a major boost for gender equality, with equality and neutrality two of the most important Games values.
But women athletes, while enjoying equal billing at London, have highlighted the struggles they face outside the Olympics in generating interest in their sports from audiences and sponsors and are concerned this will happen against after the Games.
British cyclist Lizzie Armitstead used the platform provided by her silver-medal display in the road race to highlight the "overwhelming sexism" that persists in sport in salary and in media coverage.
Full report at:
http://in.reuters.com/article/2012/08/01/olympics-women-equality-idINDEE87000M20120801
-----------
New TV Channel Run Exclusively By Fully Veiled Women
By Sarah El Sirgany
July 31, 2012
After graduating from the mass communication department of Cairo University, Heba Seraq-Eddin couldn't find a job. Potential employers turned her down, she says, because of her veil. Heba wears the niqab, the black fabric that covers her whole face, except for the eyes.
"I used to tell them I won't appear on camera, my niqab won't be visible," recalls Serag-Eddin, trained as a director and camera operator. But there were no job offers and she felt that the networks rejected the very concept of the niqab in the workplace.
Then she came across an ad for a new TV channel called Maria, run exclusively by niqab-clad women. She was hired right away.
Maria, the first channel of its kind anywhere, kicked off with the Muslim holy month of Ramadan on July 20. Until it gets more funding and staff, it's a daily four-hour broadcast on its mother channel, Al-Omma, an independent channel seen in the Middle East.
In an apartment in the eastern Cairo district of Abasya, the female volunteers of Maria share two studios with Al-Omma's staff. Men occasionally help move the coluored wooden panels on set and perform other technical chores. And Islam Abdallah, Al-Omma's executive director, steps in to offer advice on how to talk to the camera.
Full report at:
http://edition.cnn.com/2012/07/31/world/africa/egypt-veiled-tv/index.html
-----------
URL: https://www.newageislam.com/islam,-women-and-feminism/by-new-age-islam-news-bureau/pakistans-tribal-justice-system-often-a-vehicle-of-revenge-against-women/d/8117