• '2,000 Girls in Pakistan Forcibly Converted To Islam through Rape, Torture'
• Malaysia Opens First Victoria's Secrete Lingerie Store
• 200,000 Ugandan Women Suffer Obstetric Fistula
• Malaysia Court Postpones Irshad Manji Book Ruling until October
• HRCM to Discuss Case of Minor Sentenced To 100 Lashes for Fornication in Maldives
• 'West Doing Propaganda against Hijab'
• 36 Female Emirati
Teachers Appointed
• Iran Must Release Prisoner of Conscience Zhila Bani-Yaghoub
• Pak Woman Becomes Britain's Deputy FM
• Smita Shah First Indian-American to Serve As DNC Parliamentarian
• Dutch Teen Jailed For Killing Girl over Facebook Post
• The Muslim Friendly Democrats' Anti-Woman, Anti-Gay Elephant in the Room
• Afghan Stage Actress '2 Million Friends' and a Ceasefire in Afghanistan
• Can An All-Women's Education Better Develop Female Scientists?
Compiled by New Age Islam News Bureau
Photo: '2,000 Girls in Pakistan Forcibly Converted To Islam through Rape, Torture'
URL: https://www.newageislam.com/islam,-women-and-feminism/by-new-age-islam-news-bureau/muslim-tycoon-in-divorce-fight-over-affair-allowed-under-sharia-law-/d/8569
-------------
Muslim Tycoon in Divorce Fight over Affair 'Allowed Under Sharia Law'
04 Sep 2012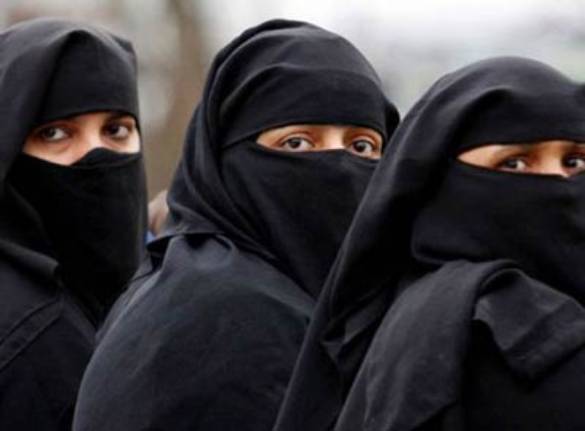 AN unfaithful millionaire Muslim does not believe his estranged wife deserves a divorce because polygamy is allowed under Islamic law, he told a court today.
Houshang Jafari, 60, was unfaithful to his wife, Aghdas Bidaki, 53, with a younger woman by whom he has two children.
He moved out of the family home and moved his mistress, Katrina, 20 years his junior, into his £1.2 million apartment. She has taken his name despite not being legally married.
In a tense divorce hearing today, the property developer, who styles himself 'Lord' and was once jailed for attacking a helicopter, told Bristol county court that he was allowed a second wife under sharia.
Ms Bidaki argued that her husband's affair and illegitimate children were grounds for a divorce.
They married in Iran in 1978, when she was 19, before moving to Britain, where they had three children and he built his business, the court heard.
In the following years, her husband had numerous affairs, Ms Bidaki said.
She ignored them, hoping he would grow out of his infidelity, but their marriage soon came under great pressure as he complained about her "cooking" and family life, she said.
He would stay out overnight several times a week, never tell her where he was or answer his phone because he had "no signal".
After threatening to end the marriage, she spoke to her husband about her concerns and he promised to buy her a new three-bedroom home and a car and pay her a monthly allowance.
But she decided to go ahead and seek a divorce after becoming aware that Katrina, who calls herself "Lady Jafari", had become pregnant again two years after having a son with the developer.
Her husband moved out of the marital home in Downleaze, Bristol, to a flat in a converted former hospital in Stoke Park.
Ms Bidaki said she had wanted to divorce him earlier but under Islamic law she would not have been able to take custody of her children, who are now grown up.
"He had other relationships but I put up with it for the sake of my marriage," she said.
"I put up with it because my family would say it would pass and once he was older and wiser it would be fine.
"What I didn't know was that this time it was serious. I could not compete with a woman 20 years younger than myself."
She added: "He says he never loved me but I am not ashamed to say that I loved him."
Jafari, who represented himself, admitted that he had never said "I love you" during their marriage.
He rejected her claims. "What she is saying is being orchestrated by her children," he said. "She is saying it so she can get them money."
He also argued with Recorder Susan Jacklin after the judge accused him of shouting and ruled that many of his questions in cross-examining his wife were "irrelevant".
Jafari was jailed for a year in 2010 after he attacked a helicopter in a rage after it landed outside his flat.
The parties declined to comment outside court.
http://www.telegraph.co.uk/news/religion/9520096/Muslim-tycoon-in-divorce-fight-over-affair-allowed-under-Sharia-Law.html
-------------
'2,000 Girls in Pakistan Forcibly Converted To Islam through Rape, Torture'
Sep 05 2012
Lahore: Nearly 2,000 women and girls from various minority sects were forcibly converted to Islam through rape, torture and kidnappings, and 161 people were charged with blasphemy in 2011, according to a report.
The reports by the Society for the Protection of the Rights of the Child (SPARC) revealed that minorities made up to three to four percent of the country's population, but remain sidelined in state policies.
According to the Daily Times, in 2011, extremists killed Governor Salmaan Taseer and federal minorities minister Shahbaz Bhatti, as both advocated rights for minorities by calling for amendments in the country's controversial blasphemy law.
The report also revealed that there was rampant violence against children and showed that a total of 2,303 instances of sexual abuse were recorded from various parts of the country.
In majority of the cases, people close to the child (parents or relatives) or officials who are supposed to give them protection are the abusers, the report said.
For instance, policemen are involved in more than 60 percent of sexual abuse cases of street children. The number of acid attacks rose from 65 to 105 in 2011. A majority of the acid attacks involve women and girls between the ages of 15 and 25.
The report by SPARC revealed that most of the children working as domestic workers in Pakistan are aged between 10-15 years, sometimes children as young as five are also employed.
Pakistan ranks second in the global ranking with the highest number of out-of-school children with the figure estimated to be about 25 million, the report said.
Pakistan has the lowest youth literacy rate. Only 59 percent females are literate as compared to 79 percent of males in the age group of 15 to 24 years, it added.
http://www.indianexpress.com/news/2-000-girls-from-minorities-in-pakistan-were-forcibly-converted-to-islam-through-rape-torture/998230/
---------
Malaysia opens first Victoria's Secrete lingerie store
5 September 2012
KUALA LUMPUR: The world's most popular lingerie and women's undergarments store Victoria's Secret has opened its first store in Malaysia in the capital, Kuala Lumpur.
The store, which opened on August 27 at Pavilion, hopes to get women purchasing accessories and fragrances from their shop.
The shop is one of the American brand's Beauty and Accessories stores.
The company said in a press statement that it hopes to open a full shop in the near future to feature its wide array of lingerie and underwear for women, but did not give any specifics on when that might occur.
The Victoria's is managed by the Valiram Group who originally specialized in the textile trade.
"Creating world-class retail environment, which offers compelling and luxurious shopping experience, is the group's hallmark as it continues to bring the region's iconic luxury brands and cutting-edge retail concepts in the domestic and travel-retail areas," said the statement.
Valiram Group is Southeast Asia's leading luxury goods and specialist retailer, with stores in Malaysia, Singapore, Indonesia, Australia and China.
The group operates over 100 stores, representing in excess of 150 brands across various categories, including fashion and accessories, timepieces and jewellery, leather goods, fragrance and cosmetics and confectionery.
http://www.bikyamasr.com/76824/malaysia-opens-first-victorias-secrete-lingerie-store/
-------------
200,000 Ugandan women suffer obstetric fistula
5th September 2012
Approximately 200,000 Ugandan women are currently suffering from obstetric fistula, an official has confirmed.
According to health minister Dr Christine Ondoa, the problem has arisen because many females do not receive suitable care when they are giving birth, UG Pulse reports.
She has therefore confirmed efforts are being launched to improve healthcare provision for expectant mothers in Uganda.
Dr Ondoa said this will include an awareness campaign across the country that will focus on safe motherhood.
Figures from the World Health Organization (WHO) show that obstetric fistula currently affects many thousands of women across the globe.
The group believes sufferers can end up with various other health problems as a result, as well as the public shame and stigma of having the condition.
WHO has flagged up ensuring women get access to the obstetric care they need as a way of preventing the problem, which is particularly widespread in sub-Saharan Africa and Asia.
http://www.figo.org/news/200000-ugandan-women-suffer-obstetric-fistula-0010393
-------------
Malaysia court postpones Irshad Manji book ruling until October
Alisha Hassan | 5 September 2012
KUALA LUMPUR: Malaysia's High Court on Wednesday postponed a judicial review session by Berjaya Books, the owner of Borders bookstores in the country, and two other challenges against the government's seizing of a book by Canadian author Irshad Manji until October 22.
The case has highlighted the ongoing struggle against censorship in the country.
Justice Rohana Yusuf set the date for the review after a brief meeting on Wednesday.
The publisher of the Malay translation of "Allah, Liberty and Love" hopes that the review will enable the book to see the banning lifted.
Publisher ZI Publications' lawyer K. Shanmuga told reporters following the court's decision that the respondents had not objected to the application, although the lawyer added that no date for a hearing had been set.
The book was banned because officials in Malaysia said it went against Islamic teachings, but activists and others told Bikyamasr.com they believe Manji's book was banned because she is a lesbian.
Bookstore manager 36-year-old Nik Raina Nik Aziz was charged in July at the Syariah court for distributing and selling the book.
If convicted, she could be fined up to $1,000 or jailed for two years.
The company said Nik Raina has been victimized and is demanding that the charge against her be dropped.
Full report at:
http://www.bikyamasr.com/76836/malaysia-court-postpones-irshad-manji-book-ruling-until-october/
-------------
HRCM to Discuss Case of Minor Sentenced To 100 Lashes for Fornication in Maldives
By Mariyath Mohamed | September 4th, 2012
The Human Rights Commission of the Maldives (HRCM) has said it would on Tuesday discuss the case of a 16 year-old girl who was on Sunday sentenced to house arrest and 100 lashes for fornication with a 29 year-old man, confirmed Vice President Ahmed Tholal.
Permanent Magistrate of Raa Atoll Hulhudhuhfaaru, Magistrate Abdul Samad Abdulla, sentenced the girl to eight months under house arrest, and for public flogging once she reaches the age of 18.
Meanwhile the man, who has been identified as Ahmed Rasheed, Finivaage, R. Angolhitheemu, has been sentenced to 10 years in jail on charges of sexual assault on a minor.
The sentencing has attracted international media attention and appeared in the UK's Daily Mail newspaper.
President of the Hulhudhuhfaaru Island Council, Mohamed Zubair, told Minivan News today that the crime had occurred approximately two months ago. He said that the matter had been filed in court by the girl's family.
Zubair said that although the girl was of school-age, she had stopped attending classes months ago.
Full report at:
http://minivannews.com/society/hrcm-to-discuss-case-of-minor-sentenced-to-100-lashes-for-fornication-43366
-------------
'West doing propaganda against Hijab'
By: Nisar Mehdi | September 05, 2012
KARACHI - The Jamaat-e-Islami Karachi women wing on Tuesday observed the World Hijab (Veil) Day to mark the martyrdom of Marwa Al-Shirbini (head scarf martyred). Egyptian born Marwa Al-Sherbini was brutally murdered in a German court during a trial in 2009 by anti-Muslim German during the trial against her Hijab. The large protest demonstration of Jamaat-e-Islami women wing Karachi was held at New MA Jinnah Road to mark the World Hijab Day. Hundreds of JI Women wing activists were attended the demonstration carrying banners and placards inscribed the slogans "My Hijab is my Identity", "Feel proud on your Muslim identity" and "Hijab is my right and My honour". Addressing the demonstration, JI Karachi Chief Muhammad Hussain Mehanti said that Hijab was the dignity and honour of a woman saying that Hijab is the identity of women and the media is unaware of the importance of hijab which is helping the western hands.
Full report at:
http://www.nation.com.pk/pakistan-news-newspaper-daily-english-online/karachi/05-Sep-
-------------
36 female Emirati
teachers appointed
2 September 2012
The Ministry of Education on Saturday announced the appointment of 36 female Emirati teachers at schools in Dubai and northern regions.
Khamis Al Shehhi, acting Director of Human Resources at the ministry, said the appointment of this batch is part of the ministry's preparations for the new academic year. The new teachers were appointed on the fourth grade in the resolution which was approved by acting Undersecretary of the ministry Ali Maihad Al Suwaidi, according to Al Shehhi.
New appointments will be announced soon, he added.
http://www.khaleejtimes.com/nation/inside.asp?xfile=/data/educationnation/2012/
-------------
Iran must release prisoner of conscience Zhila Bani-Yaghoub
3 September 2012
The Iranian authorities must release prisoner of conscience Zhila Bani-Yaghoub, an award-winning journalist and women's rights activist, Amnesty International said.
The call came after Bani-Yaghoub, the editor of the Focus on Iranian Women website, was summoned to Evin Prison on 2 September 2012 to serve a one-year prison sentence.
In addition to her imprisonment, she has been banned from media and journalistic activities for 30 years after conviction of "spreading propaganda against the system" and "insulting the president".
"The Iranian authorities must immediately and unconditionally release Zhila Bani-Yaghoub, who is a prisoner of conscience held solely for peacefully exercising her rights to freedom of expression and allow her to resume her profession," said Ann Harrison, Amnesty International's Deputy Programme Director for Middle East and North Africa.
"Journalists in Iran face numerous restrictions on their legitimate work, including peaceful criticism of the authorities and reporting on human rights. The Iranian authorities must relax unlawful restrictions on them and release all journalists held solely for their journalism and human rights work".
Full report at:
http://www.amnesty.org/en/news/iran-must-release-prisoner-conscience-zhila-bani-yaghoub-2012-09-03
-------------
Pak woman becomes Britain's deputy FM
5 September 2012
LONDON: British Prime Minister David Cameron on Tuesday in his first major cabinet reshuffle removed Baroness Saeeda Warsi from co-chairman of Conservative Party and appointed her as a Foreign Office and Faith and Communities Minister.
Saeeda Warsi is an Asian descendant and the first British-Pakistani woman who has become the Foreign Office minister in British history. Downing Street aides described her job as a "senior minister of state", apparently inventing a new distinction between middle-ranking ministers. Lady Warsi announced she was stepping down last night with a message posted on her Twitter account, saying it had been a "privilege and an honour to serve my party". At the weekend she appealed David Cameron to let her keep the post in order to win seats in the North, telling the Daily Times, "I'm a woman, I'm not white, I'm from an urban area, I'm from the North, I'm working class – I kind of fit the bill. All the groups that we're aiming for are groups that I'm familiar with."
Full report at:
http://www.dailytimes.com.pk/default.asp?page=2012\09\05\story_5-9-2012_pg1_3
-------------
Smita Shah First Indian-American to Serve As DNC Parliamentarian
Agencies Posted online: Wed Sep 05 2012,
Charlotte (North Carolina): Chicagoan Smita Shah has become the first Indian-American to serve as a Democratic National Convention parliamentarian, which kicked off here Wednesday.
Shah, a close supporter of US President Barack Obama, is vice-chair of the Chicago Plan Commission.
She heads Spaan Tech, which The Chicago Tribune in 2011 described as a politically connected information and management technology firm that has four contracts with the city potentially worth several million dollars.
Addressing the convention, House Democratic Whip Steny Hoyer said Shah is the "first person of Asian Indian descent" to serve as a convention parliamentarian.
"It is our responsibility to help the chair apply and enforce the rules of this convention," Hoyer said describing the role of the convention parliamentarian.
"To that extent, I would advise the delegations that proxy voting is prohibited. If a pledged delegate is absent at the time of a vote, he or she must be replaced by an alternate," he said.
"During the convention, the parliamentarians will be available to respond to any of your questions about the order of proceedings, the methods of voting and the nature of the proceedings.
Full report at:
http://www.indianexpress.com/news/smita-shah-is-first-indianamerican-to-serve-as-dnc-parliamentarian/998116/
--------
Dutch Teen Jailed For Killing Girl over Facebook Post
Sep 4, 2012
THE HAGUE: A Dutch court on Monday jailed a teenager for stabbing a 15-year-old girl to death and attempting to kill her father after she allegedly posted derogatory comments about another girl on Facebook. The boy, identified as 15-year-old Jing Hua K, was jailed for a year and ordered to spend at least two years in a psychiatric facility to be "treated for his problems" after the January 14 murder in Dutch city of Arnhem.
"The court is of the opinion the defendant deliberately killed Joyce Hau, known as Winsie to her friends, as well as attempted to murder her father," judges said in a verdict posted online. Prosecutors told the court the murder happened after Hau had a fight on the social networking site with a 16-year-old friend identified as Polly W and her 17-year-old boyfriend Wesley C.
Full report at:
http://timesofindia.indiatimes.com/world/europe/Dutch-teen-jailed-for-killing-girl-over-
------
The Muslim Friendly Democrats' Anti-Woman, Anti-Gay Elephant in the Room
September 4, 2012
In this highly polarized, contentious election season, the media frequently portrays the GOP as anti-woman and anti-gay. The desire of most Republicans to protect the unborn has been speciously transmogrified into hatred of women and a plot to control their reproductive systems and, ultimately, their lives.
It's what prompted Code Pink to protest at the Republican National Convention with members dressed up as vaginas to graphically bring home what they perceive as a war on women by Republicans who they claimed want to set the clock back several decades, erase the progress made by the women's rights movement, and relegate women to second class citizenry.
The ardent protests against Republicans and the concomitant apocryphal charges that they are anti-woman and anti-gay are par for the course. In actuality, Republicans are merely advocating for the sanctity of life and traditional marriage and do not demonstrate hatred against any group. However, to hold an opinion contrary to the leftist dogma of the day is obviously enough to spur public vilification and rampant allegations of malfeasance.
The anti-woman, anti-gay allegations Democrats use to characterize Republicans are all the more astonishing in light of the tolerance and accommodations that are conferred on Islam. While Islam is given a pass on these issues, Democrats freely malign Republicans who speak out about repressive Islamic doctrine or Sharia, an ideology that is truly anti-woman and anti-gay.
Full report at:
http://www.americanthinker.com/2012/09/the_anti-woman_anti-
-------------
Afghan Stage Actress '2 Million Friends' and a Ceasefire in Afghanistan
HAKIM and KATHY KELLY
3 September 2012
"Stop fighting," suggests Farzana, a brave 22 year old Afghan stage actress.
Significantly, her statement is in sharp contrast to what seems to be the democratic world's unquestioned modus operandi of today, exemplified by U.S. Secretary of State Hillary Clinton's pet-phrase for Afghanistan, 'Fight, talk and build.'
What Farzana and the Afghan Peace Volunteers are sensibly suggesting is a ceasefire.
A ceasefire, like the ceasefire called for in Kofi Annan's Six Point Peace Plan for Syria which Farzana and the Afghan Peace Volunteers also supported, is a first step towards ending the equally sectarian war and incendiary global politicking in Afghanistan.
It is crucially needed to stop the colour-code chaos of 'green-on-blue' attacks in which 45 coalition security forces, mainly Americans, have been killed by 'allies', Afghan security forces or insurgents posing as soldiers or police.
Full report at:
http://www.counterpunch.org/2012/09/03/farzana-2-million-friends-and-a-ceasefire-in-afghanistan/
-------------
Can an All-women's Education Better Develop Female Scientists?
September 04, 2012
When Mary Anne Fox started her schooling, boys and girls seemed to be on two tracks for education -- and for girls, that did not involve advanced science studies. In a mixed Catholic school, she says she found little support for her interest in chemistry. But Fox persevered, and today is a world-renowned chemist, chancellor of the University of California, San Diego and a distinguished professor of chemistry.
Before her current appointment, Fox served as chancellor at North Carolina State University and as Waggoner Regents Chair in chemistry and Vice President for Research at the University of Texas at Austin. She joined the faculty of the University of Texas at Austin after a postdoctoral appointment at the University of Maryland.
Fox received her B.S. from Notre Dame College and her Ph.D. from Dartmouth College, both in chemistry. She has been elected to membership in the National Academy of Sciences and the American Philosophical Society, and to fellowships both in the American Academy of Arts and Sciences and the American Association of Advancement of Science.
In October 2010, U.S. President Barack Obama named Fox to receive the National Medal of Science, the highest honour bestowed by the United States government on scientists, engineers and inventors. She has also received honorary degrees from 12 institutions in the U.S. and abroad.
Full report at:
http://knowledge.wharton.upenn.edu/arabic/article.cfm?articleid=2859&language_id=1
-------------
URL: https://www.newageislam.com/islam,-women-and-feminism/by-new-age-islam-news-bureau/muslim-tycoon-in-divorce-fight-over-affair-allowed-under-sharia-law-/d/8569