New Age Islam News Bureau
12 Sept 2012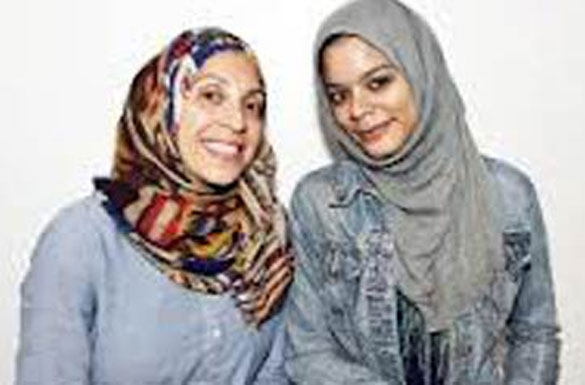 • Pak Girl Accuses FIA Official of Rape
• Help On Hand for UAE Sex Assault Victims Who Fear Reporting Crime
• Pakistan 'Blasphemy' Family Tell Of Fire Threat
• Polygamy Throttles Women in Senegal
• Angelina Hears 'Horrific' Accounts of Syrian Refugees
• 'Feisty' Female CIA Agent Led Navy Seals to Bin Laden's Den
• Hispanic Islamic Converts Find Comfort In God And Latino Culture
• Mostly Male Presidential Team Worries Egypt's Feminists
• Glamour Can't Disguise the Fact That Sex Is Still About Power
• Charged With Abuse, Alberta Parents Cite Muslim Faith In Fight To Keep Girl On Life Support
• Mira Nair's 9/11-Inspired Film Had Difficulty Finding Funds
• Yaqoob, a Former Birmingham Councillor, Quits As Respect Party Leader
• 9/11 Special: The Afghan Woman
• Success before 30 Means Taking A Risk
Compiled by New Age Islam News Bureau
Photo: Latina Islamic Converts Find Comfort In Their Hispanic Culture
URL: https://www.newageislam.com/islam,-women-and-feminism/by-new-age-islam-news-bureau/conman--blackmailed-four-hundred-saudi-arabian-girls/d/8644
------------
Conman 'Blackmailed Four Hundred Saudi Arabian Girls
11 September 2012
Man was caught after trap was set up by victim
He had demanded gold and money
A conman has been caught in a trap after being accused of blackmailing over 'four hundred girls who had sent him indecent pictures.'
One of his victims claimed that he asked her to bring him gold and money to ensure he kept quiet.
But she secretly reported his demands to the Commission for Promotion of Virtue and Prevention of Vice (the Hai'a) in Riyadh and he was caught, reported the SaudiGazette.
The ages of girls being blackmailed vary between18 and 27.
The women are now being warned not to send personal data and pictures over the phone.
After his arrest he was found to have a history of extortion, alcohol abuse and 'khilwa' - in Shariah law is an offence to be caught alone in private with a member of the opposite sex who is not an immediate family member.
According to the Cyber Crimes law, extortion by a blackmailer is punishable and the conman could be sentenced to five years imprisonment years in prison and fined SR500,000 (£85,000.)
Any explicit photos of women to emerge in Saudi Arabia would cause extreme embarrassment due to the strict Sharia law.
Despite some progress, women's rights in Saudi Arabia are still defined by Islam and lack basic freedoms found in many Western cultures.
Last September, King Abdullah announced that women will be able to vote and run in the 2015 local elections but Saudi Arabia is still the only country in the world that prohibits women from driving and it took huge efforts from the International Olympic Committee to persuade them to enter women in the Games for the first time ever.
Wojdan Shaherkani's Olympics lasted just over a minute, but the fact she made it to her judo bout with Puerto Rico's Melissa Mojica meant it was a revolutionary moment for the women of Saudi Arabia.
The country's ultra-conservative clergy tried to destroy her ambitions to be Saudi's first female Olympian, before an argument about the type of headscarf she should wear jeopardised her place at the eleventh hour.
http://www.dailymail.co.uk/news/article-2201620/Conman-blackmailed-FOUR-HUNDRED-Saudi-Arabian-girls-sent-indecent-pictures.html#ixzz26FWAKhWU
------------
Pak Girl Accuses FIA Official of Rape
September 12, 2012
A 20-year-old Pakistani girl has accused an assistant director of the Federal Investigation Agency and a businessman of raping her in a five-star hotel here. The girl lodged a complaint with the police that two persons and a woman brought her from Lahore to provide her a lucrative job in a semi-government organisation. Later she was raped by three persons.
Meanwhile, Interior Minister Rehman Malik directed the Director General of the FIA to immediately suspend the assistant director involved in the incident and to initiate a departmental inquiry against him.
The Islamabad police chief was directed to thoroughly probe the incident and to act against all those involved in the crime.
Malik said a senior police official should visit the victim's family to assure them that they would get justice.
Malik further asked the Interior Secretary to ensure that the charge-sheet is presented in court within the required period so that the accused could be prosecuted.
http://www.hindustantimes.com/world-news/Pakistan/Pak-girl-accuses-FIA-official-of-rape/Article1-928662.aspx
------------
Help on hand for UAE sex assault victims who fear reporting crime
Ramona Ruiz
Sep 11, 2012
DUBAI // Members of a Filipino women's rights group are offering to help victims of sexual assaults who are afraid to make a police report.
Dr Mohammed Murad Abdullah, director of the Dubai Police decision-making support centre, told a conference on violence against women last week that a recent police study found only 9.5 per cent of sexual assault victims reported the crimes.
Women were far more likely to go to the police if they had been the victim of a severe assault (80 per cent) or a threat (50 per cent).
"We are saddened by this study but it's really true," said Melca Perez, the chairwoman of Gabriela UAE. "Many sex-related incidents are not being reported by women.
"It's due to a lack of knowledge and awareness about women's rights, and how these women should defend their rights."
At least two sexual assault cases have been handled by Gabriela this year. One was a rape, and the victim did not report it to police.
"[She] only asked to be sent home," Ms Perez said. "The rape victim's child was one year old."
Many domestic workers do not have the courage to go to the police, said Kristie Mae Templa, the group's secretary-general.
"We've handled some cases when officials at Philippine consulate had been unable to assist them," she said. "Maids are believed to attract the sexual advances of their employers and end up being blamed for it."
On November 25, Gabriela - the General Assembly Binding Women for Reforms, Integrity, Equality, Leadership and Action - was officially launched in Dubai to provide counselling to Filipinas, particularly victims of sexual abuse.
It has 55 members. The group has been active in the Philippines since March 1984 with branches in the US, Hong Kong, Japan and The Netherlands, among other countries.
Since last year, Gabriela has held a series of sessions for housemaids and office workers about violence against women.
It has an ongoing campaign: "I vow to fight VAW [violence against women]" to raise public awareness and inform women about their worth and role in society.
"We can teach them about the forms of violence against women and how these could be prevented," Ms Perez said.
Information talks will discuss rape and incest, sexual harassment, violence against women and children, sex trafficking, prostitution and white slavery, and sexual discrimination at the workplace.
For help, contact Gabriela on 0508831483 or 0552202559, email gabrielauae@googlemail.com or search on Facebook "Gabriela - UAE".
rruiz@thenational.ae
http://www.thenational.ae/news/uae-news/help-on-hand-for-uae-sex-assault-victims-who-fear-reporting-crime
------------
Pakistan 'blasphemy' family tell of fire threat
11 September 2012
The family of a young Pakistani Christian girl, known as Rimsha, who is accused of blasphemy, say their Muslim neighbours threatened to burn them alive inside their home.
Speaking to the BBC under tight security, Rimsha's father said he feared for their lives.
He insisted his daughter was innocent. Rimsha was released on bail on Saturday, but could still face charges.
She had been accused of burning pages from an Islamic textbook.
But a cleric who had accused her was arrested last week for allegedly planting evidence against her, and himself desecrating the Koran.
The case has sparked fresh concerns about the misuse of Pakistan's strict blasphemy laws.
Mob
Rimsha's parents, who are not being named for their own safety, told the BBC's Orla Guerin that their daughter was a shy 11-year-old who was illiterate - like the rest of the family - and had always been slow.
They said she was sitting quietly at home in their poor neighbourhood on the outskirts of Islamabad when a crowd gathered outside, claiming she had burnt pages from an Islamic textbook. Her mother described trying to hold off the mob.
"A woman hit me," she said, "and slapped my face. People started running into the house to catch my daughter. I was scared they might kill us. We were all crying. My daughter was very upset."
The family said Rimsha survived by locking herself in the bathroom. Her 14-year-old sister, who was locked in the house with her, was also traumatised by the events.
"A lot of people had gathered," Rimsha's sister said, "and they were saying: 'We will cut off the hands of the people who burned the Koran.' Rimsha wouldn't come out of the bathroom. Later the police came and took her away."
The entire family was at risk, according to Rimsha's father - a slight man with a hunted look, who used to earn his living as a house painter. He told our correspondent that their Muslim neighbours had threatened to set them alight.
On the run
"They were saying: 'We are going to burn you inside the house,'" he said. "'We are not going to spare you or your kids. Then we will burn the homes of the other Christians.'
"Even after we left the area they were saying: 'Bring the girl and the family to us. We want to kill them.'"
The family has been in hiding for weeks, moving from place to place under tight security. The government promised to protect them, but past history made them fearful, they said.
"We are worried that we can be attacked and killed any time," Rimsha's father said. "Before, when cases like this have arisen, people who were accused were killed."
Mobs or vigilantes have killed more than 30 people suspected of blasphemy in the past 20 years, according to Christian leaders.
The family insist that Rimsha did not burn any Islamic textbooks.
'Plot'
"We don't have [Muslim] books in our home," Rimsha's father said. "We don't use them and none of us could read them."
Other Christians in their neighbourhood believe Rimsha was the innocent victim of a plot to rid the district of Christian families.
Christians say there were complaints about the noise they made when singing hymns at mass on Sundays.
The imam of the local mosque has been arrested, accused of fabricating evidence against Rimsha. His own deputy claimed the imam had added pages from the Koran to a bag full of ashes allegedly discarded by Rimsha.
Her arrest caused an international outcry and complaints from some senior Muslim clerics in Pakistan - a rare show of concern for a blasphemy suspect, our correspondent says.
Many believe the case against Rimsha will eventually be dropped, she adds.
But though she is out of jail, she may not be out of danger. Her family fear that while they remain in Pakistan, the blasphemy allegation could follow them wherever they go.
http://www.bbc.co.uk/news/world-south-asia-19564705
------------
Polygamy Throttles Women in Senegal
BY ISSA SIKITI DA SILVA
12 SEPTEMBER 2012
Fatou (40), Awa (32) and Aissatou Gaye (24) sit in a meditative mood on the tiled floor outside their matrimonial home in Keur Massar, a township in the Senegalese capital Dakar.
"These are my three wives and soon I'll take a fourth to comply with Islamic law," brags Ousmane Gaye (50), a businessman who has commercial interests in this West African nation and also in neighbouring Mali and the Gambia.
"As you can see, they love one another and live in harmony and peace like three sisters," he says. But peace and harmony have a strange meaning in Ousmane Gaye's vocabulary.
"Last night, Fatou and Awa beat Aissatou repeatedly and launched a litany of insults at her," a family source tells IPS on the condition of anonymity.
"They accuse her of bewitching their husband to make him love her too much. In fact, as you came in, he was busy reprimanding them. Honestly speaking, since Ousmane brought in Aissatou three years ago, his home has not known peace and harmony."
The women are prohibited to speak to strangers, including neighbours, women's rights activists or marriage counsellors about their matrimonial problems. They also do not have the right to complain unnecessarily as long as they have "everything", which includes food, clothes and sex.
Full report at:
http://allafrica.com/stories/201209120567.html
------------
Angelina Hears 'Horrific' Accounts of Syrian Refugees
11 September 2012
ZAATARI, Jordan (AP) — Her eyes welling up with tears, actress Angelina Jolie said she heard "horrific" and "heartbreaking" accounts from Syrian refugees she met Tuesday during a visit to a camp in Jordan that has provided shelter for those fleeing the civil war in the neighboring country.
The Hollywood star, who is also the U.N. refugee agency's special envoy, spoke after meeting a group of women refugees at the Zaatari camp, which hosts about 30,000 Syrians displaced by the 18-month conflict.
"I am very concerned, the world is very concerned," Jolie said during a high-profile visit U.N. refugee agency's special envoy aimed at focusing international attention on the plight of Syrian refugees and attracting more funding to help them. "What is very heartbreaking is when Syrian people ask you why you think no one is able to find a solution for them."
Jolie met separately with the Syrian refugee women as U.N. High Commissioner for Refugees Antonio Guterres and Jordanian Foreign Minister Nasser Judeh toured the sprawling tent city. She also went to the border late Monday and met with Syrian refugees as they crossed into Jordan.
Full report at:
http://www.nytimes.com/aponline/2012/09/11/world/middleeast/ap-ml-syria-angelina-jolie.html?ref=middleeast
------------
'Feisty' Female CIA Agent Led Navy Seals to Bin Laden's Den
Sep 11 2012
Washington : Former US Navy SEAL, who has written a controversial book detailing the Abbottabad raid that killed Osama bin Laden, has credited a 'feisty' female CIA analyst for leading them to their target, after spending five years hunting him.
Author and retired SEAL Team 6 member Matt Bissonnette, who used the pen name Mark Owen, has revealed about the female CIA agent in his book 'No Easy Day' Bissonnette said the young female agent 'teed up' operation Neptune Spear and flew to Afghanistan with SEAL Team 6 members in late April. "I can't give her enough credit," Bissonnette said. "I mean, she, in my opinion, she kind of teed up this whole thing. And is just, you know, wicked smart, kind of feisty," the New York Daily News quoted Bissonnette, as saying. According to the report, in the book, Bissonnette has addressed the analyst with 'Jen' and not revealed her true identity. Bissonnette said that while other agents shuttled in and out of the Bin Laden task force, Jen remained committed to hunting the Al Qaeda mastermind. After arriving in Afghanistan, the SEALs were told to cool their heels, as President Barack Obama wasn't sure bin Laden was hiding in the Abbottabad compound, the report said. Bissonnette said that he and the other SEALs asked the young agent, "What you do think? Think he's there? "She's like, ''One hundred percent. One hundred percent he's there,'' he said.
http://www.indianexpress.com/news/feisty-female-cia-agent-led-navy-seals-to-bin-ladens-lair-after-tracking-terrorist-for-5-yrs/1001137/
------------
Hispanic Islamic Converts Find Comfort in God and Latino Culture
By Zuania Ramos
09/11/2012
She left behind everything she learned as part of her Catholic upbringing in a Hispanic family to convert to Islam. She now ensures that her body is entirely covered by clothing when she goes out and lives her life by the strict structures of her new religion.
Kalene Santana, a 19-year-old of Puerto Rican and Dominican descent, says she "lives and loves in Spanish, obeys the laws and pays her taxes in English and worships her god in Arabic." And no matter how big of an adjustment her conversion to Islam has been, Santana is willing to face the challenge head on in order to live proudly in two spheres she says identify her as a woman: Hispanic culture and Islamic culture.
She's not alone. This is also the case for the former Delma Oliveras, now known as Zainab Ismail since her conversion to Islam three years ago. Ismail, the director of Nadoona, an Islamic organization that dedicates itself to health education, is of Puerto Rican origin and said she feels spiritually fulfilled since leaving her Christian roots behind and converting to Islam.
Full report at:
http://www.huffingtonpost.com/2012/09/11/hispanic-islam-converts_n_1873493.html
------------
Mostly Male Presidential Team Worries Egypt's Feminists
By: Amina Kheiry posted on Sunday, Sep 9, 2012
Egyptian women are living through eventful times, and they will have to expend great effort to [recover their lost status]. However, in this day and age, what is beautiful and pleasant is measured differently by different people; what some consider derogatory and belittling to women others view as a veneration of their special status. This is exactly what has been happening in Egypt lately, a phenomenon which has grown more evident with the rise of the Muslim Brotherhood, brought to power through a revolution instigated by women, who stood at the front lines in the streets until the revolution's success was guaranteed.
After long months of waiting for the real gains and achievements of the Egyptian revolution — where men and women played equal roles — to become apparent, the picture has become crystal clear for all to see. The situation is shocking, and last week a coalition of Egyptian women's rights associations expressed their dismay about poor women's representation in the presidential advisory team. Indeed, the team's composition includes only three females.
Full report at:
http://www.al-monitor.com/pulse/politics/2012/09/egyptian-women-are-half-the-revo.html
------------
Glamour can't disguise the fact that sex is still about power
September 12, 2012
That renowned feminist historian, Karl Lagerfeld, recently invoked the timeless glamour of under-age prostitution. The 18th-century courtesan, said the designer, was ''a purely French tradition that the whole world admired and copied''.
The modern ''courtesan'' that prompted the remarks was Zahia Dehar: now a luxury lingerie designer mentored by Lagerfeld, previously a teenage ''escort''. Algerian-born Dehar insists that she had no pimp, and was free to have sex with whomever she wanted. But the scandal rightly remains: when Dehar was earning four-figure sums from prostitution, she was 16, which is illegal in France.
To be clear, the problem is not teenage sexuality; it is ignorant and counterproductive to pretend young women are not sexual creatures, like the rest of us. The problem is not sex work, which, when properly regulated and managed, can presumably be a profession like any other: unionised, skilled, stressful, tiring, rewarding and so on.
Full report at:
http://www.canberratimes.com.au/opinion/glamour-cant-disguise-the-fact-that-sex-is-still-about-power-20120911-25qj2.html#ixzz26FYtDinj
------------
Charged with abuse, Alberta parents cite Muslim faith in fight to keep girl on life support
Jen Gerson | Sep 11, 2012
CALGARY — The toddler who can be identified only as Baby M is not quite clinically brain dead, but close to it. Lying in a virtual vegetative state in an Edmonton hospital, doctors can see tiny eye movements. They've recorded a few functioning reflexes.
But for all intents and purposes, the 27-month-old is gone. She can neither breathe, nor feed herself. She has no pupil responses, no personality, no awareness. Her doctors say she is paralyzed and has virtually no hope of recovery: What little time is left to her will be marked by more bouts of pneumonia and blood infection, made all the worse by the possibility of some still-intact animal instinct for suffering. She'd have to have an invasive tracheotomy — an incision into the throat — to help her breathe.
Her doctors have advised all artificial life support be withdrawn.
The interesting thing is that you would think that the law around who has legal authority in this kind of case would be settled, but in fact it's not
Normally, this would be the most difficult decision her parents would ever have to face: What makes Baby M's story so unusual is that her parents are the ones accused of putting her in the hospital in the first place.
Full report at:
http://news.nationalpost.com/2012/09/11/charged-with-abuse-alberta-parents-cite-muslim-faith-in-fight-to-keep-girl-on-life-support/
------------
Mira Nair's 9/11-inspired film had difficulty finding funds
Anirudh Bhattacharyya, Hindustan Times
September 11, 2012
Any film that features television images from 9/11 in its pivotal scene is certain to push buttons. And Indian-American director Mira Nair pushes several in her film version of The Reluctant Fundamentalist, based on the best-selling novel by Pakistani author Mohsin Hamid. At the Toronto
International Film Festival, where it was screened after its premiere at the Venice Film Festival's opening night, Nair outlined how this was possibly the most difficult project she has undertaken.
Full report at:
http://www.hindustantimes.com/world-news/NorthAmerica/Mira-Nair-s-9-11-inspired-film-had-difficulty-finding-funds/Article1-928328.aspx
------------
Yaqoob, a Former Birmingham Councillor, Quits As Respect Party Leader
Ben Quinn
12 September 2012
Decision comes after she criticised MP George Galloway over comments about rape allegations against Julian Assange
Salma Yaqoob has quit as leader of the Respect party following what she said had been an extremely difficult few weeks and a breakdown in "relations of trust and collaborative working".
Three weeks ago, Yaqoob, a former Birmingham city councillor, criticised Respect's sole MP, George Galloway, for his suggestion that the rape allegations against the WikiLeaks founder Julian Assange amounted to little more than "really bad manners" and "bad sexual etiquette".
In a statement posted on Respect's website on Tuesday, Yaqoob said: "It is with deep regret that I have decided to resign from Respect. The last few weeks have been extremely difficult for everyone in the party. I feel necessary relations of trust and collaborative working have unfortunately broken down. I have no wish to prolong those difficulties, and indeed hope that they may now be drawn to a close."
Full report at:
http://www.guardian.co.uk/politics/2012/sep/12/salma-yaqoob-quits-respect-leader
------------
9/11 Special: The Afghan Woman
Dan Qayyum
September 11, 2012
In 1997, the US State Department criticized the Taliban on the grounds of gender discrimination 'officially' in the annual report.
In 1998, a Security Council Resolution no. 1214 demanded the Afghans to stop discriminating against women and girls.
In 1999, the US Senate passed a unanimous resolution condemning the treatment of women by the Taliban.
November 17, 2001, First lady Laura Bush in a radio address said: "The fight against terrorism is also a fight for the rights and dignity of women."
In fact the whole premises of the attack on Afghanistan had been built on their 'harbouring terrorists' and their 'oppression and victimization of women'. This was the double-bait fed to the American public and to the world-wide prey of the mainstream media that broadcasted the pictures of women being beaten in public by the Taliban throughout the globe; to win the political mindset of the people for the legitimacy of an all-out occupation of Afghanistan.
My question to you, Mr. and Mrs. Bush and to you Mr. and Mrs. Obama and to your whole congressional war organization is, 'what of the plight of the Afghan women now?' Now that, after 11 years of disgrace you are looking for a way to sneak out of the situation, what is your say about the oppressed woman you came to save?
By the way, I know the answer! If somebody had told you that you could wage a war on a people, kill and wound their men, open fire on their villages and caravans, demobilize them, starve them in their trenches and that that would, in any way, help empower their women and give them freedom to choose; that was the most horrific of a think-tank that gave you this kind of an advice and it was vile of you to follow such an advice.
Full report at:
http://www.pakistankakhudahafiz.com/2012/09/11/911-special-the-afghan-woman/#.UFBgOLIgf0Q
------------
Success before 30 Means Taking a Risk
Marisa Duma | September 12, 2012
At 29 years old, Catherine Hindra may very well be included in Jakarta's "success before 30" club. The high-achieving graduate of Nanyang Technological University is now the managing director of Zalora Indonesia, an online fashion retailer with branches in eight countries, including Singapore, Malaysia, the Philippines and Thailand.
With a degree in banking and finance, Catherine began her career working for a venture capital firm in Singapore and consulting for grassroots start-ups in India before joining global management consulting firm McKinsey & Company. From there she was head-hunted by the German online start-up incubator Rocket Internet to helm its Indonesian branch of Zalora, along with her McKinsey colleague Hadi Wenas.
Rocket Internet, which Catherine considers "a very seasoned player in e-commerce business," typically appoints one or two co-managing founders for each country it starts up in. As one of the lucky two, Catherine is determined to make Zalora Indonesia the go-to destination for fashion and lifestyle shoppers here.
Full report at:
http://www.thejakartaglobe.com/lifeandtimes/success-before-30-means-taking-a-risk/543165
------------
URL: https://www.newageislam.com/islam,-women-and-feminism/by-new-age-islam-news-bureau/conman--blackmailed-four-hundred-saudi-arabian-girls/d/8644