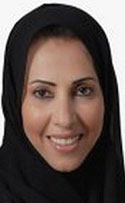 By Badria al-Bishr
12 February 2014
A female studying for her Master's degree in the Social Studies department at Saudi Arabia's King Saud University died two days ago due to a heart attack. However, this story isn't about the medical reason behind her death but about the ideological reason as to why paramedics did not reach her in time.
Suffering from a heart attack does not necessarily lead to death - God willing - if there's quick intervention. However, a delay or lack in medical care could lead to death. This is what happened with the student, Amna. Paramedics were not late to the scene; they arrived on time and stood outside the building for two hours waiting for permission to enter. Entering a building full of women in Saudi Arabia, even if it is a life-threatening situation, has its conditions and requirements.
A Sorry State Of Affairs
I imagine that when they arrived, they rung the door bell and those inside the building asked: "Who's there?" The paramedics then responded: "We are the paramedics." So the ladies replied: "We're sorry we can't open the door for you because the girl suffering from the heart attack isn't properly covered. So wait until she wakes up and covers!"
I imagine that confusion usually happens when the issue is linked to a woman. The female official at the faculty must have emphasized the importance of calling a male guardian to take his permission to aid "the female" related to him and to his feudal attitude! I remember when I was a student at the same university; an elevator stopped working once while female students were in it. Civil defense forces came to get them out but they weren't allowed in right away because female employees were trying to give the girls (who were stuck in the elevator) some cloaks to cover themselves before the civil defense forces opened the elevator's door to get them out. Wearing the heavy cloaks simply suffocated them more.
A Tragic Incident
Amna's death reminds us of the fire incident at a girls' school in Makkah in 2002. The incident killed 15 female students and led to the eliminations of the General Presidency for Girls' Education – it was merged with the Education Ministry.
The 15 girls died due to reasons linked to "decency" as religious police - members of the committee for the promotion of virtue and prevention of vice sent those girls who escaped back into the burning building in order to cover themselves. Apparently, decency to religious police comes before life. There's an Egyptian proverb that says: "Those who were ashamed ended up dying." The proverb's story is that when a fire erupted in a public bathroom, the people inside started to look for their clothes and were ashamed to run out naked so they ended up dying!
Is life this cheap? To the point where one thinks that he must be completely decent even when he's suffering from a heart attack or burning? Don't these threats cause more pain than the pain of shame and exposure? Is a male just like any other male if he's a doctor or a paramedic? Is a woman, when ill or when in a place on fire, just a sexy and tempting body? These are situations of human intervention in which instincts and the domination of social and even religious concepts are absent. Jurisprudential law itself allows prohibitions when necessary. There's no sane man who, when a female neighbour appeals for help, would think twice of whether he should save her or cover her body first. This ideological mobilisation is what made our bodies more important than our souls and what made a woman's body a means of temptation even if it's burning. But this doesn't cancel the responsibility of the university which acts upon such concepts; the university too must be "ashamed."
This article was first published in al-Hayat on Feb. 8, 2014.
Dr. Badria al-Bishr is a multi-award-winning Saudi columnist and novelist. A Ph.D graduate from the American University of Beirut, and an alumnus of the U.S. State Department International Visitor program. Her columns put emphasis on women and social issues in Saudi Arabia. She currently lectures at King Saud University's Department of Social Studies.
Source: http://english.alarabiya.net/en/views/news/middle-east/2014/02/12/One-Saudi-woman-s-death-brings-into-question-the-value-of-life.html
URL: https://newageislam.com/islam-women-feminism/one-saudi-woman's-death-brings/d/35726