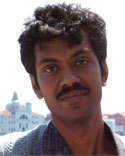 By Atanu Biswas
November 8, 2018
Souad, a girl from a West Bank village, was 17 when she fell in love. It was a horrific crime according to the local tradition, an extreme disrespect to the family, and punishable by death. She was burned with gasoline by her family members. However, Souad survived miraculously even after 70 per cent burns, with the help of women of her village and a European aid worker. Set in permanent exile from her homeland, she published her story in the form of a book 'Burned Alive' in 2004, which is a true account of a victim of 'honour killing'.
The testimony of Souad is no less horrific than the Nobel-winning stories of Malala Yousafzai or Nadia Murad. It documents insolent brutality and cruelty and is a call to stop a disgraceful tradition called 'Honour Killing'. Certainly, hundreds of thousands of Souads in different corners of the globe are not fortunate enough to experience a magical survival like her.
There was huge outrage in mid-September over the alleged honour killing in Telengana's Nalgonda district of a 23-year-old Dalit Christian, who had married an upper caste woman. Since time immemorial there has been the practice of honour killing on the pretext of preserving family honour. It happens around the world, mostly in conservative societies and irrespective of race and religion. Honour killing is deeply associated with the sexual activities of women – it's utterly unfortunate that these people think that the foundation of their honour is so fragile that it is balanced on the girls' activities. This is certainly the most primitive evidence of gender-based violence recognised in history. Or it might have begun even before recorded history, along with the bondage of patriarchal society.
India's Supreme Court just struck down Section 497 of the Indian Penal Code to decriminalize adultery. However, in mythology, sage Jamadagni's wife Renuka was attracted to another man, and the sage ordered his son to kill his mother. And sage Parashurama did so. A similar example is found in Greek mythology as well. Orestes, the son of Agamemnon, the legendary hero of the Trojan War, killed his mother Clytaemestra, queen of Argos, to avenge Agamemnon's death. However, inheritance of the throne was another important issue in that case. The example of Orestes became a benchmark in Greek mythology. For example, in Homer's Odyssey, while accusing Odysseus' queen Penelope, her son Telemachus was given the example of Orestes.
If we peep into the Middle East, in the pages of the Arabian Nights, the anger of King Shahryar was not pacified even after he killed his adulteress wife. In ancient Rome, the head of the family had the right to kill an adulteress wife or daughter – a law framed by Augustus Caesar. In ancient China also, a father and a husband had similar rights. In Medieval Europe, the Jews' law had the provision of killing the adulteress wife and her lover by stone pelting. In sixteenth-century Italy, the young poet, Isabella De Mora, was killed by her brothers by knives.
In France, the Napoleonic Code of 1810 bestowed the right to kill adulteress wives on their husbands. The Ottoman Empire, and Jordan and Lebanon were motivated by the French example, and framed similar laws. During the reign of John Calvin in Geneva, an adulteress was punished by drowning in the river Rhône. Across the Atlantic, in Aztec and Inca civilizations in North and South America, death penalty was prescribed. Certainly, the outlook of patriarchal societies towards girls is reflected in 'Honour Killing'.
Women, regardless of their class, race or creed and geographical spread, have been treated as the property of men. Wasn't the killing of Desdemona by Othello, the Moor of Venice, an act of Honor Killing? In a country like Belgium, where adultery is legal for some time now, there was trial of a Pakistani immigrant family in 2011 for such a crime. And in the North American context, David Stanford's book 'Honor Killing' is written in the background of Hawaii.
According to an UN estimate of 2000, there are 5,000 honor killings every year. Middle-East countries might be the haven for honour killings. Its prevalence is quite high among the Iraqi Kurds. In 2008, a father killed his daughter for allegedly chatting with a male friend on Facebook.
There is a huge culture of honour killing in Kamal Atatürk's Turkey – in her book 'Honor Killing: Stories of Men Who Killed', Ayse Önal described the agony of the killers and the victims. Jordan's horrific situation could be understood from Norma Khouri's books: 'Forbidden Love' and 'Honor Lost: Love and Death in Modern Days Jordan'.
The situation of Pakistan with honour killings is shocking – they call it 'karo-kari'. The killing of model Qandeel Baloch by her brother in 2016 created huge uproar. However, much like the story of Souad, the most discussed case of Pakistan is that of Saba Qaiser, a 19-year-old girl, who in 2014 survived even after she was shot in the head by her father and was dumped in a river in the Punjab province.
Academy award winner director Sharmeen Obaid-Chinoy directed a documentary on Saba – 'A Girl in the River: The Prince of Forgiveness' – which won the Oscar for the best documentary in 2016.
The Indian condition is not very comfortable. NCRB report recorded 251 and 71 cases of honour killings in 2015 and 2016 respectively. Bollywood repeatedly reminded us about Manoj and Babli, who were killed in 2007 for marrying within same clan (gotra) – e.g. 'Guddu Rangila', 'NH10'.
Chander Suta Dogra penned 'Manoj and Babli: A Hate Story'. However, Manoj-Babli's story is either neither the first one nor the last in the history of honour killing of India. Bhawna Yadav, Nitish Katara, Nirupama Pathak, Asha Saini, Monika-Kuldeep, Deepti Chikara – it's an endless list of alleged honour killings.
According to WHO, the most tragic consequences of cultural discrimination against girls is killing them in the name of family honour. Human rights organisations often compare it to 'Crimes of Passion' of Latin America or the killing due to dowry in India. The practice of 'Sati' was perhaps another such type of killing – persuading to suicide is no less than killing in many cases.
In a landmark judgment in 2010, the Karnal District Court pronounced death sentence to five in the case of Manoj and Babli – first incidence of death penalty for honour killing in India – while giving a life sentence to the khap head who ordered the killings.
In May 2011, the Supreme Court upheld the death sentence of Bhagwan Das, accused in the murder of his daughter. The Court's observation was' very important – "There is nothing honourable in honour killing." The apex court on 3 October 2016, also awarded a 25-year sentence to Vishal and Vikas Yadav, the accused in the Nitish Katara case.
As the Supreme Court bench of Justices Markandey Katju and Gyan Sudha Misra observed in 2011: "It is time to stamp out these barbaric, feudal practices."
Atanu Biswas is Professor, Indian Statistical Institute, Kolkata.
Source: thestatesman.com/opinion/in-the-name-of-honour-2-1502705708.html
URL: http://www.newageislam.com/islam,-women-and-feminism/atanu-biswas/there-is-nothing-honourable-in-honour-killing--it-is-time-to-stamp-out-these-barbaric,-feudal-practices/d/116829