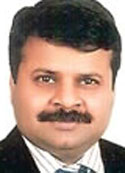 By Zulfiqar Shah
17 July, 2013
It was an end of the beginning. Idle to the unforeseen world-shaking incidents like 9/11, Khakis chose military takeover of Pakistan in 1999 pushing the country into a non-democratic mode of government. Eventually, due to gross human rights violations, the anger simmered-up taking citizenry and lawyers to the streets.
It was the first law of motion in the political physics of Pakistan that the military regimes and civil rights were equally opposite. A new chapter of gross human rights violations that Pakistan saw during last military rule has no full stop even today.
Abduction of the Dissent
The involuntary disappearances and abductions by the security outfits in Pakistan have been dominating the human rights violations scene since the last decade. If seen in the state-society relations, this had a two-pronged dynamics.
One, the state suppressed political dissent by choosing militarization over the dialogue particularly against Sindhi and Baloch ethnic-nationalists. Two, the state attempted to quarantine some religious non-state elements with which it earlier partnered in the strategic warring in the name of Jihad against Soviet Union and India in Afghanistan and Kashmir. The latter provided an excuse to Pakistan to justify earlier actions with the concerned international community.
It led to hundreds of reported as well unreported cases of arbitrary disappearances and confinements. According to the Commission of Inquiry on Enforced Disappearances, it has received around 861 new cases of disappearances during January 2011- February 2013 mostly of political dissenters from Balochistan and Sindh provinces, rather of the rouge religious terrorists.
In 2012, Peshawar High Court ordered investigations into over 100 dead bodies found with marks of tortures across the Peshawar city. On April 21, 2011, security officials according to Human Rights Commission of Pakistan (HRCP) fact-finding report burned three ethnic-Sindhi political leaders alive because they were advocating the right to self-determination for Sindh. On May 22, 2012, Muzaffar Bhutto a prominent leader of an ethnic-Sindhi party was found dead on a roadside in Hyderabad city of Sindh province.
Security officials, according his family and human rights bodies, abducted him in 2011, which was also complained with Office of Commissioner of Human Rights (OCHR) at the United Nations, Geneva. This was followed by the alleged poisoning of Bashir Qureshi, a popular ethnic Sindhi nationalist leader, who died in mysterious circumstances on April 7, 2012 after his party took hundreds of thousands of Sindhis to the streets of Karachi on March 23, 2012 demanding independence.
Blasphemising Pakistan
Dozens were booked in the notorious blasphemy law in 2012, along with the detention of a 14-year old minor girl Rimsha suffering from Down's syndrome. Meanwhile, 16 others remained on the death row. The harassment and fear created due to the blasphemy epiphany forced Christians in Islamabad, Lahore, Faisalabad, and some other cities of Pakistani Punjab to flee their settlements. In fact, the recent phenomenon of creating fearful environment and torching the Christian and Ahmadi Muslim settlements has its roots in the land mafia and mullah nexus.
Most of the non-Muslim settlements in Punjab are suburban, therefore attractive to the civil and military land entrepreneurs yearning for the urban land in central Punjab cities, which has a higher rate of expansion than rest of Pakistan. Therefore, it would not be wrong to say that the civil and military land grabbers have invisible connections in the recent blasphemy cases in Pakistan along with the agenda of far-right wing within the establishment for taming religious minorities.
Some research studies mention that the Pakistani police have registered around 4,000 blasphemy cases since 1986. Religious terrorists gunned down at least 20 them during last decade. If analyzed on the lines of demography in the power matrix, most of the blasphemy cases were registered in seven districts of central Punjab that house 81 percent of Pakistani Christians. Besides, majority of the civil and military bureaucracy of the country hails from these seven districts, which include Lahore, Faisalabad, Sialkot, Kasur, Sheikhupura, Gujranwala, and Toba Tek Singh.
A higher economic contest is found there between civil and military elite and middle class particularly in terms of land utilization and entrepreneur. In fact, these districts are (dis)credited for being an epicentre of Blasphemising and Talibanising the rest of Pakistan.
Besides, the extremist right wing in Pakistan indents wooing the West and India through harassing minorities because they simply think that Christians and Hindus are demographic allies of the West and India.
According to 1998 Census, minorities count for 3.7 percent out of which Hindus were 1.9 percent. However, the real percentage of Hindus in Pakistan is just beyond 6 percent. Today, 98 percent of Hindus live in Sindh with the population of nearly 8 million. The growing Talibanisation of Sindh province has caused continuous victimization and persecution of Hindus especially through kidnapping their girls and their reported forced conversion. This has caused gradual exodus of Hindus from Pakistan mostly towards India. According some data, around 5000 Hindus from Sindh reside in the refugee camps in Rajasthan. Their number in Delhi is also significant.
The Hindu exodus from Pakistan has three major political and economic reasons. Primarily, their exodus will create a space for Punjabis and Pashtun refugees from Taliban-insurgency tribal areas to be settled there; meanwhile the Punjabi entrepreneur and trader is eying to replace the fleeing Hindu who is the backbone of rural as well as second line cities economy in Sindh. Besides, it will also serve the demographic and security interests of the omnipresent security establishment, which is converting Sindhis into demographic minority in their own historical land. In addition, it will eventually lead towards Talibanisation of Sindh, which is the only secular province of Pakistan.
Another human rights violation has astonished the people of Pakistan that unlike for Ahmadiya Muslims, 2012 was a highly disastrous for Shia Muslims whose 325 persons were targeted and killed, majority of whom were ethnic Hazara from Balochistan.
Freedom Of Expression
The phenomenal increase in the murder of Pakistani journalists is because independent journalism obstructs the interests of trigger-happy security regime. According to Committee to Protect Journalists (CPJ), Pakistan has become a security-concerned zone after 9/11, where 140 political activists, journalists, academicians, and students were killed in extrajudicial killings since 2010. At least eight journalists were killed in Pakistan during ongoing year, including six in the month of May alone. Killing motive behind 52 journalists' assassination has been confirmed since 1992. According to an independent analysis, around 25% journalists were made captive, 50% threatened and 29% tortured. Majority of them covered the beats of politics, crime, and war.
In The Line Of Violence
Violence in Pakistan has created anarchy like situation with various connotations of ethnically counter-militancy against the indigenous Sindhi and Baloch people; the terror by religious extremists; and finally the targeted murders due to political antagonism. According to the HRCP reports for 2010, as many as 12,580 people were murdered and over 17000 cases of abduction were reported along with 338 murders by law enforcing agencies in encounters and recovery of at least 174 persons from their illegal detention. According to the Citizens Police Liaison Committee 2,032 ethno-politically motivated targeted killings and 1,790 incidents of kidnappings have been reported in Karachi. Analysts have documented that 2013 through 2011, around 5,549 were killed in the city.
In 2013, according to Human Rights Commission of Pakistan (HRCP) 1726 were killed in the first six months in Karachi city alone. Besides, around 356 lost lives during the military operations in the various parts of Pakistan. Meanwhile, 241 dead bodies of tortured activists were recovered from Sindh and Balochistan.
Humanising The Power Ethos
Pakistan is feared to slip into the irrecoverable anarchy if it does not adopt humane procedures and practices for military engagement besides reining in the non-state actors involved in the human rights violations. These violations are considered as crime according to the various international treaties, instruments, and bodies under United Nations. Pakistan requires a human rights audit to prevent maxim human persecutions and assassinations.
Zulfiqar Shah is a Pakistan-born activist and analyst living in exile. He is affiliated research scholar with Central Department of Political Sciences, Tribhuvan University, Nepal as well as honorary affiliated with IAES (D) University, Rajasthan, India. Zulfiqar Shah is a political analyst, researcher and rights activist, having academic background of Philosophy and Development Studies. Organized and led massive movements of minorities and land rights in Sindh, Pakistan. Contributed with many dailies and weeklies in Pakistan and now contributing with some English dailies in Nepal and Afghanistan. Associated with The Institute for Social Movements, Pakistan; and currently based at Kathmandu, Nepal.
Source: http://www.merinews.com/article/no-room-for-dissent-in-pakistan/15888099.shtml
URL: http://www.newageislam.com/islam-and-sectarianism/zulfiqar-shah/no-room-for-dissent-in-pakistan/d/12666