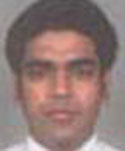 By Tushar Ranjan Mohanty
May 10, 2019
Terrorism related fatalities across Pakistan have witnessed sharp decline over the past few years, but attacks targeting places of worship of the minorities remain unabated. In the latest attack, on May 8, 2019, at least 12 people, including six Police officials and six civilians, were killed and 24 were injured when a suicide bomber blew himself up as he was stopped from entering a Sufi (mystical form of Islam) shrine in Lahore, the provincial capital of Punjab. The shrine is of Lahore's patron Sufi saint Syed Ali bin Osman Al-Hajvery, popularly known as Hazrat Data Gunj Bakhsh.
Hizbul Ahrar, a splinter faction of Jamaat-ul-Ahrar (JuA), claimed responsibility for the attack.
The same shrine had also been attacked on July 1, 2010, on which occasion 44 persons were killed and 175 injured, when three suicide attackers blew themselves up inside the shrine. No group claimed responsibility for the attack.
Since 2005, at least 11 Sufi shrines across nine places in three provinces and the Islamabad Capital Territory have been targeted, resulting in the death of 243 persons and injuries to another 737. The worst of these attacks till date was on February 16, 2017, when a suicide attacker blew himself up inside the Lal Shahbaz Qalandar Shrine in the Sehwan Sharif town of Sindh, killing 91 and injuring 300.
In addition to Sufi shrines, Shia Imambargahs have also long been targeted by Sunni extremist militants. Since 2002, at least 47 Imambargahs have been attacked, resulting in 646 fatalities and 1,522 persons injured.
Other religious minorities have also faced regular atrocities across Pakistan. The Jinnah Institute of Pakistan, in a report titled 'State of Religious Freedom in Pakistan 2015', had noted that, just between 2012 and 2015, at least 543 incidents of violence had been recorded against religious minorities in Pakistan. Shias were targeted on at least 288 occasions during this period, followed by Hindus (91 occasions), Christians (88 occasions), and Ahamadiyas (76 occasions). According to partial data compiled by SATP, at least 176 Shias have been killed in 33 incidents of violence since 2016 (data till May 9, 2019). During this period, at least 92 Christians have also been killed in five incidents; nine Ahamadiyas in as many incidents; three Sikhs in one incident; and one Hindu doctor.
About protection of religious minorities, the Human Rights Commission of Pakistan (HRCP)'s annual report 'State of Human Rights in 2018' (released on April 15, 2019), observed that there had been no noticeable abatement in violence, as attacks on people and property continued to be reported. The report stated that "minorities are still at the receiving end of discrimination despite the relevant legislation being enacted."
Indeed, bowing to pressure from religious extremist groups, the Pakistan Government has asked Princeton University Economist, Professor Atif Rehman Mian, to step down from the Prime Minister-led Economic Advisory Council (EAC) on September 7, 2018, Professor Atif belongs to the Ahmadi sect. Just three days earlier, on September 4, Federal Minister of Information Fawad Chaudhary had asserted, "We will not bow to extremists' amidst a vicious online campaign targeting the academic for his Ahmadiyya faith". On September 1, 2018, Prime Minister Imran Khan had constituted the 18 members EAC. Atif's appointment had been opposed by religious groups, including Tehreek-i-Labbaik Pakistan (TLP), which objected to his Ahmadi faith, and a social media smear campaign erupted against the economist, with many calling for his removal.
Unsurprisingly, on December 11, 2018, the United States (US) added Pakistan to its list of countries that violate religious freedom, ramping up pressure over the treatment of minorities in the country. Secretary of State Mike Pompeo announced that he had designated Pakistan among "countries of particular concern" in a congressionally mandated annual report, implying that the US Government is obliged to exert pressure to end such violations.
Similarly, the United States Commission on International Religious Freedom (UNCIRF) report released in May 2018 revealed that religious violence practiced by banned organizations in Pakistan, regularly targeted religious minorities in Pakistan. The report noted that, during the year 2017, religious minorities in Pakistan, including Christians, Sikhs, Hindus and Ahmadis continued to face attacks and discrimination from extremist groups.
More recently, on May 3, 2019, in a written letter to Prime Minister (PM) Imran Khan, 50 members of the European Union (EU) Parliament expressed concerns and sought assurances that the persecution of religious minorities would cease immediately.
A nation founded under theocratic premises can hardly be expected to keep people of religious minorities and sects safe. Pakistan's leadership and establishment has long tolerated, encouraged and exploited Sunni religious extremism. The life and property of minorities cannot be protected under such a system.
Tushar Ranjan Mohanty is a Research Associate, Institute for Conflict Management
Source: South Asia Terrorism Portal
URL: http://www.newageislam.com/islam-and-sectarianism/tushar-ranjan-mohanty/across-pakistan-attacks-targeting-places-of-worship-of-the-minorities-remain-unabated/d/118565