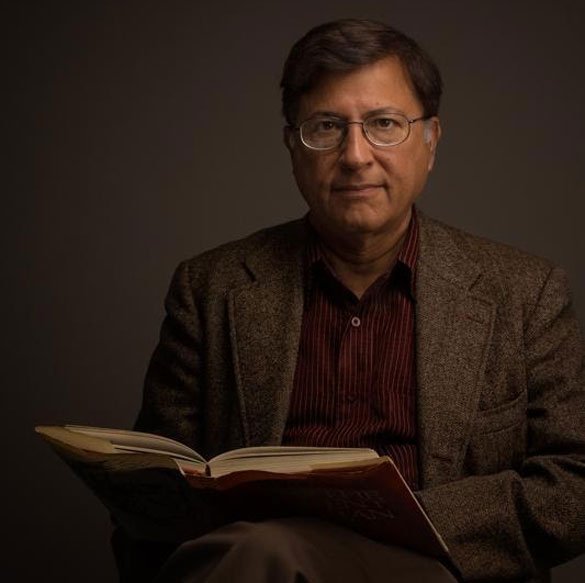 By Pervez Hoodbhoy
March 23, 2019
The prime minister and people of New Zealand have put before us gold-plated standards of decency, compassion, and firmness against religious terrorism. Their response to last week's horrific mosque massacres in Christchurch was exemplary. Many countries need to learn from New Zealand, Pakistan more than most.
Donning a black chadar, 38-year-old Prime Minister Jacinda Ardern was visibly sorrowing as she tightly hugged the bereaved women around her. Muslims are not others, she said. Referring to the dead, she spoke of them simply but poignantly, "they are us". To the Australian killer: "You may have chosen us — we utterly reject and condemn you." Without the Bible and without reference to God, Ardern had been sworn into the prime minister's office just 18 months ago. She says it is compassion that matters, not religion.
From end to end, her country also mourned. Newspapers reported florists running out of wreaths to be placed outside the two attacked mosques; donations for afflicted Muslim families poured in; churches held special services; and candle-light vigils were everywhere. An angered white teenage boy successfully landed an egg on the face of a far-right Australian senator who had blamed the Christchurch attack upon Muslim immigration into New Zealand. The senator promptly punched him — a punch that the youth will probably forever treasure.
Compare New Zealand's reaction with the aftermath of every mass killing in Pakistan. With the sole exception of the Peshawar Army Public School massacre in December 2014 carried out by the TTP, I am unaware of any other atrocity inspiring significant public grief and outrage.
None was evident after a simultaneous attack in May 2010 upon two Ahmadi worship places in Lahore that left 94 dead. No ministers, politicians or other prominent figures hugged the bereaved ones. Shahbaz Sharif, the then Punjab chief minister, chose not to visit the Ahmadi community. However, his elder brother Nawaz Sharif called them our "brothers and sisters", instantly drawing condemnation from many within his own party. Although one of the accused attackers was overpowered and handed to the police by unarmed worshippers, he was subsequently released.
In numerical terms, the two back-to-back suicide bombings on Peshawar's All Saints Church in September 2013 were still more gruesome. They left 127 dead — more than two and a half times the number at Christchurch. Commiserations by national leaders rang hollow. Imran Khan, standing outside the bombed-out church, told the survivors that calamity had visited them because of US drone strikes. He said that to prevent still more such attacks Pakistan should negotiate with the TTP (which claimed the church bombing).
How can we know which of Pakistan's minorities — Ahmadi, Christian, Hazara, Hindu, Shia — has had the roughest deal? One measure of desperation is the extent to which a minority avoids the mainstream and pursues anonymity. Nothing speaks more eloquently to this than the naming of newborns nowadays.
Take Christians. Back in the 1950s the names of Karachi's Christians, including those in my Garden East neighbourhood, were usually biblically derived. Boys could be Jacob, Joseph, Michael, Paul, Peter, Robert, etc. Girls were often Mary, Pauline, Rachel, Rita, Ruth, etc. But no longer — Christian parents are opting for safety: Emaan, Hina, Iqbal, Maryum, Naveed, Saima, Shafqat, Shahbaz etc. Survival in a hostile milieu demands camouflaging.
But earlier this month, even this dissimulation did not work for one happily married Christian couple with three children, with the entire family having non-Christian specific names. (Dawn's policy does not allow identification of the rape victim.) Little did they know of the hell that lay in wait. A sexual predator in their Islamabad neighbourhood stalked the wife but was rebuffed by her. With pistol in hand, and with an accomplice, the man later entered their house and abducted her. The police initially refused to register an FIR or recover her, eventually acting only under pressure.
Two weeks later the distraught and disoriented woman was shifted to a Dar-ul-Aman. With severe visible bruises, she says she had been raped for a full 10 days. The police refused the husband's request for a medical inquiry because, according to the signed evidence, she had converted to Islam and was now one of the abductor's wives.
This has made the problem infinitely more serious since the woman cannot now legally revert to being a Christian. That she signed the conversion document under duress may or may not matter. The courts, of course, will have to decide. But, given the slowness of such trials, this may take from many months to many years. Meanwhile the family is in hiding and the predator roams freely.
Let us step back and reflect for a moment: in a population of 220 million, there are bound to be egregious examples of wrongdoing; a wider judgement from any single example is unwarranted. A more reliable guide is the extent to which people around demonstrate empathy, and how a religious minority perceives itself positioned in the society. Sadly, this too does not look promising.
At a rally last Saturday (March 16) at the Islamabad Press Club protesting the recent abduction just a few dozen people — mostly Christians — turned up. Speaker after speaker claimed that Christians didn't deserve this mistreatment because "we too had fought for Pakistan". Just as unconvincing and pathetic were their appeals to the so-called "Quaid's Pakistan" and his Aug 11, 1947, speech. But let us not blame these desperate people for clutching at straws; Pakistan's minorities live under the boot of the majority and know they cannot speak the truth.
If there was a slight ray of hope, it came from one solitary bearded imam from the same neighbourhood of Islamabad as the victims. Forced conversions go against Islam, he said, citing the Quranic verse containing "La Ikraha-Fi-Din" (there is no compulsion in religion). One wonders how far this line of argument will go towards easing the family's anguish.
As structures of hate proliferate across the world, one desperately looks around for those who can intelligently use love and sympathy as tools to dismantle them. I much hope someone someday will think of nominating Jacinda Ardern for the Nobel Peace Prize. And I hope that someday Pakistan too will have a prime minister like her.
Pervez Hoodbhoy teaches physics in Lahore and Islamabad.
Source: dawn.com/news/1471340/pakistans-terrified-christians
URL: http://www.newageislam.com/islam-and-sectarianism/pervez-hoodbhoy/one-hopes-for-the-day-when-pakistan-has-a-prime-minister-like-jacinda-ardern/d/118106