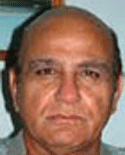 By Mir Muhammad Ali Talpur
10 October 2013
The percentage of districts that are classified as high deprivation stands as follows: 29 per cent in Punjab, 50 per cent in Sindh, 62 per cent in the NWFP, and 92 per cent in Balochistan
The level of economic deprivation and the oppressive political conditions obtained today in Balochistan due to the frequent military operations and economic exploitation since 1947 has resulted in unparalleled misery of the people in general and of the IDPs and missing persons in particular. The 'political insurgency' there is the direct consequence of a long history of Federal apathy and unbridled use of force.
To present the grim reality of economic deprivation and poverty I quote experts who have intimate knowledge of the conditions there. Dr. Kaiser Bengali says "An overview of the development scene in Balochistan is discomforting and the extent of relative deprivation in the province is appalling. Eighteen out of the 20 most infrastructure-deprived districts in Pakistan are in Balochistan. The percentage of districts that are classified as high deprivation stands as follows: 29 per cent in Punjab, 50 per cent in Sindh, 62 per cent in the NWFP, and 92 per cent in Balochistan. If Quetta and Ziarat are excluded, all of Balochistan falls into the high deprivation category. And Quetta's ranking would fall if the cantonment is excluded from the analysis. The percentage of population living in a high degree of deprivation stands at 25 per cent in Punjab, 23 per cent in urban Sindh, 49 per cent in rural Sindh, 51 per cent in the NWFP, and 88 per cent in Balochistan.
Measured in terms of poverty, the percentage of population living below the poverty line stands at 26 per cent in Punjab, 38 per cent in rural Sindh, 27 per cent in urban Sindh, 29 per cent in the NWFP, and 48 per cent in Balochistan."
Syed Fazl-e-Haider, another respected analyst, says, 'Poverty is a multi-dimensional concept rather than simple income (consumption) deprivation. Any single measure of poverty, such as head-count ratio based on specific 'poverty line' does not fully capture all its dimensions and does not reflect the real causes of wider human sufferings. 'Poverty of opportunity' index, a composite of deprivation in three vital dimensions— health, education and income— is quite useful in this regard. In case of Balochistan, any single measure indicates that it is the poorest province.
Only 20 per cent of its people have an access to safe drinking water compared to 86 per cent in the rest of Pakistan. Village electrification is only 25 per cent compared to 75 per cent in the rest of the country. Infant mortality rate per 1,000 people is 108 as against national rate of 100. The situation of basic amenities and access to education is also far below the ratio of other provinces.'
He highlights the neglect further, 'Balochistan remains almost voiceless, having no say in the decision-making process at the centre. Over 50 per cent of its population subsists below the poverty line. Income-based inequities in human development need to be addressed. During FY 2000-2001, only 9.2 per cent of the total Khushhal Pakistan programme budget had been allocated to the province compared to 16.2 per cent for the NWFP, 19.7 per cent for Sindh, and 48.9 per cent for Punjab. During the first year of the programme, utilization as a percentage of the budgeted amount was the lowest for the province at 2.8 per cent compared to 7.7 per cent in NWFP, 8.2 per cent in Sindh, and 19 per cent in Punjab.
In the FY 2004, the federal contribution to the provincial development programmes was 56 per cent for NWFP, 28 per cent for Punjab, 19 per cent for Sindh and only eight per cent for Balochistan. The share allocated in foreign project assistance (FPA) to Punjab was 53 per cent, NWFP 29 per cent, Sindh 12 per cent and again only six per cent for Balochistan'.
A horrific picture emerges if one surveys the maternal mortality rate which is 650 per 100,000 births in Balochistan while it is 281in Karachi. This is double the national average. Infant mortality in Balochistan is 158 deaths per 1,000 live births even Democratic Republic of Congo's average of 126 is lower while Pakistan's national average of 70 is less than half. The figures in education are equally depressing, over three-fourths of women and two-thirds of population above ten are illiterate. The conditions in affected Marri-Bugti areas and among the IDPs are much worse.
These figures prove that Balochistan has suffered not only from absolute neglect but also from wilful attempt to keep it in a state of deprivation by blaming Sardars of obstructing development because even areas under government's writ haven't prospered either. Take example of Bugti area, though gas was discovered in Sui in 1951 and meets approximately 45 per cent of the country's total gas production and is worth Rs85 billion annually and yet what Dera Bugti receives in return for the wealth it generates is evident from the UNDP Human Development Report 2003, which ranked Dera Bugti last among the 91 districts of the country on the Human Development Index. This eye-opening report reveals that among the top 31 districts on the HDI only three belonged to Balochistan whereas the province shared 12 among the lowest 30 districts on the HDI.
Balochistan with 347,641 square kilometres (134,000 Sq miles) and population only 18.9/sq km bordered by Iran on the west, Afghanistan on the northwest, with nearly 750 miles of coastline of Arabian Sea extending nearly to the northern shores of the strategically important Strait of Hormuz is strategically vital to regional and international power brokers and heavyweights and also a prime candidate for subjugation and colonization because of its vast land area and unexplored resources.
Let's briefly examine these resources available and see if the pathetic conditions that the people live in are justified and at the same time evaluate the nationalists claim and assertion that Balochistan has enough wealth for it to survive as an independent entity; which they think they can. Exploration and exploitation of resources has been opposed and resisted by Baloch nationalists.
Reko Diq is a giant copper/gold project in Chaghi, with estimated 12.3 million tons of copper and 20.9 million ounces of gold in inferred and indicated resources. The deposits there are believed to be bigger than Sarcheshmeh in Iran and Escondido in Chile. 200,000 tons of copper and 400,000 ounces of gold are expected to be produced annually. The notorious Barrick Gold Corp has the lease. The Saindak copper and gold mines are being run by the Chinese. Pakistan produced 7.746 tons of gold during 2004-08 from it. Neither Chaghi nor Balochistan has benefitted from this wealth.
Chromite was discovered at Muslim Bagh in 1901, where now 300 to 500 tons are produced daily with prices ranging between Rs30, 000 to Rs45, 000 in the local market. Chromite deposits have also been discovered in the Ras Koh Range in western Balochistan and Wad in Khuzdar district.
Proven iron-ore deposits in Balochistan exceed 278 million tons the largest deposit being at Dilband near Mastung. This ore is considered as better than rest so far discovered in Pakistan. In November 2005 the installations of Bolan Mining Enterprise, were attacked and machinery worth millions destroyed.
The most important treasure of natural gas deposits, which changed the fate of the country, has benefited all except Balochistan. Syed Fazl-e-Haider says, "Sui gas field meets approximately 45 per cent of the country's total gas production. The PPL is producing 720-750 million cubic feet of gas daily from its 80 plus wells there. The province produces natural gas worth Rs85 billion annually but gets Rs7 billion only as royalty from the federal government. The 12.5 per cent royalty fixed for gas drawn from the field area is based on "wellhead value", which is much below market value received by other gas fields in other provinces."
Six decades are gone, but even today Balochistan has only 3.4 percent of gas consumers as compared to 51 percent from Punjab alone, which contributes only 4.75 percent gas. It needs to be emphasized that Baloch aren't demanding right to burn it but the right to decide how it should be used.
J.C. Van Wagner, a former director of AMOCO operations in Pakistan, told Selig Harrison that past Amoco aerial surveys have suggested the existence of 'a magnificent, huge structure' in the Bambore-Jandran-Tadri had shown multi-million barrel oil deposits apart from the huge gas reserves. An OGDC report had pointed to a vast area enclosed by Bambore, Pirkoh and Dhodak as 'Forming a golden triangle in which the future petroleum prospecting efforts should be concentrated'. Little wonder that subjugation and pacification of Marri area heads the priority list of the establishment.
Syed Fazl-e-Haider says, "The province possesses huge reserves of coal at Harnai, Degari, Mach, Ziarat, Chamalang and Aab-e-Gum, estimated at 217 million tons. The 60 km-long Chamalang coal mines have a total reserve of six million tons. He adds, "The number of job created there may go up from 10,000 to 50,000. According to a rough estimate, the profit from the supply of coal from Chamalang mines would be worth Rs30 billion per annum". Recently there have been attacks on the transport and people involved in mining so there is no certainty that these dream incomes will be realized.
The 750 miles of coastline makes it a veritable preserve for sea-food resources and the people along the coast have long survived on this as means of livelihood. The numerous naval bases built along the coastline at Pasni, Ormara, and Gwadar etc. hinder the locals from accessing these fishing waters easily. The security concerns bar people from these areas and deny them the right of path.
Land is a very contentious issue for the Baloch nationalists as they fear that the sale of land to outsiders not only infringes on their historical rights over land but could also reduce them to a minority. The land grab is so rampantly illegal that Justice Javed Iqbal and Justice Raja Fayyaz Ahmed the two-member Supreme Court, Quetta ordered cancellation of allotment of residential and industrial plots in Gwadar in October 2006 and observed that 'every allotment, sale and disposed of land appears to have been made in a dubious and suspicious manner.' The Hingol Park and Sonmiani too are coveted.
The neglect and apathy towards the problems of Baloch hasn't changed with the democratic government. It too continues the policy of projects which do not touch the lives of ordinary people. The bulk of money in the presidential package announced in March will be consumed by dams. These dams are viewed with suspicion because the government has announced that it will be selling or leasing a million acres initially to Gulf States. UAE has reportedly acquired more than 1.5 lac hectares or 370 658.072 2 acre of land in Balochistan near Mirani Dam and some private companies have purchased 800,000 acres of land in Pakistan on its behalf.
The above stated facts prove that Balochistan is not only the largest province of Pakistan and also materially the richest but in reality the poorest with the lowest per capita income. As it accounts for only 6 percent of the population all this translates into the fact that even if any other province had a lower per capita income than Balochistan it would yet be considerably richer. Balochistan is a lot poorer than what the statistics show. These conditions have prompted me to term Balochistan as Ground Zero.
The exploitation is not only economic and political there is another sinister aspect in the establishment's attempt to change the socio-cultural ethos through the medium of education about which the army seems more concerned. The army has assumed the primary role in transforming the Baloch socio-cultural ethos, an ethos which considers poverty in freedom as better than well fed slavery. General Kayani in his speech at Military College Sui (MCS) said over 20'000 Baloch students had been enrolled in the Pakistan Army and the FC-run educational institutions, including cadet schools' medical colleges' mining institutes and others. This is more like the Australian whites trying to civilize the Aborigines; the Pakistani state is busy killing the educated youth so it doesn't want education for them but wants them to serve its ends.
In education too the Baloch are discriminated against and there is an organized attempt which Farooq Sulehria calls apartheid in education is practiced. All the claims of education promotion in Balochistan are forcefully debunked by Farooq Sulehria in his well-researched op-ed in daily The News, "Education Apartheid", which proves that an undeclared apartheid is practised against Balochistan. He says, "In Punjab and the Punjab-dominated mainstream media, Baloch grievances are often dismissed on familiar pretexts. One clichéd excuse is that the Baloch Sardars impede development in the province. However, every time one looks into the structured discrimination Balochistan has been subjected to, one finds that it is not the anti-development Baloch Sardars but the 'federation' that has impeded progress in Pakistan's biggest province."
He says that the education apartheid imposed by the Higher Education Commission (HEC) on Balochistan is apparent, as since the inception, in the fiscal year 2002-03 to 2012-13, it has allocated a total of 737 projects worth Rs 157,102 million. Of these, merely 48 projects worth Rs 9,433 million were assigned to Balochistan's seven universities. He states that the Balochistan University of Engineering and Technology (BUET), Khuzdar, has received Rs 284 million (eight projects) in 10 years but Lahore's University of Engineering and Technology was granted Rs 8,361 million (23 projects). Similarly, while Lasbela University of Agriculture, Water and Marine Sciences (LUAWMS) was given Rs 1,943 million (five projects) the University of Arid Agriculture, Rawalpindi and the University of Agriculture, Faisalabad were granted Rs 1,815 million (21 projects) and Rs 2,647 million (25 projects) respectively. Likewise, Balochistan's only women's university received Rs 965 million while FJ Women's University, Rawalpindi, the Lahore College for Women University, Lahore, and the Women's University, Multan were generously allotted Rs 879 million (10 projects), Rs 847 million (13 projects), and Rs 1,144 million (one project) respectively.
Sulehria adds that the education apartheid that Balochistan suffers from becomes even more evident when the allocations for Islamabad are compared because this comparison nullifies the population-difference argument. The two top beneficiaries of the HEC largesse there, the National University of Science and Technology (NUST) and Comsats Institute of Information Technology (CIIT) were granted Rs 1,520 million (22 projects) and Rs 7,373 million (28 projects) respectively, which incidentally are Rs 13,145 million more than the total allotted to Balochistan. The total money allotted to Balochistan is less than half the amount allotted to NUST and CIIT.
Regarding another aspect of this apartheid, Sulehria says that the HEC bureaucracy knowingly and maliciously twists procedures to favour Punjab, and over 60 percent Punjabis went abroad against its allocated 50 percent quota while the Baloch representation remained below its six percent quota.
Little wonder then that there is intense and sustained resentment and bitterness which simply refuses to die down by the make-shift and half-baked palliative measures that the Federal Government announces now and then to defuse the increasing calls for independence and the prevailing situation of 'political insurgency'. The problem is not just an economic one but in fact essentially a political one which cannot be resolved either by force or by Mega-projects. It should be understood that the nationalists do not just demand the rights over resources but more importantly demand the right to decide their fate regarding the political and social matters as well which they rightly believe will only be possible with freedom.
Mir Muhammad Ali Talpur has an association with the Baloch rights movement going back to the early 1970s.
Source: http://www.viewpointonline.net/ground-zero.html
URL: http://www.newageislam.com/islam-and-sectarianism/mir-muhammad-ali-talpur/ground-zero--balochistan/d/13961