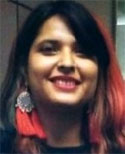 By Tina Das
13 October 2020
In just over 24 hours after Tanishq was boycotted and its ad pulled down, which was cheered by some Indians and offended others, the episode exposed Indians' deep-rooted fear of Hindu-Muslim marriages. The Surf Excel ad in 2018, or the Assamese TV serial Begum Jaan this year have done the same.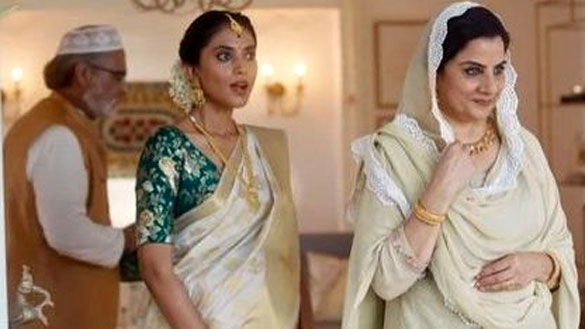 A still from the ad by Tanishq | Twitter
-----
But what is it about interfaith marriages that still sends shock waves across our country, even in 2020? Why is India, a country that so proudly wears its diversity like a badge of honour, so fearful of Hindu-Muslim love?
In most Hindu homes, falling in love with a Muslim is the ultimate 'sin', an 'abomination' that cannot be tolerated, no matter how 'liberal' the family claims to be. The primary reason is their preoccupation with the idea of purity. When it comes to a Hindu woman marrying a Muslim man, the idea of honour also invariably gets tied to this. Most of us have been told that we can marry anyone 'but a Muslim'.
The fear is not only that the woman might have to give up her own religion — even though the Tanishq ad argues the very opposite by showing the Muslim family being respectful of her customs. What about future children? Will they be Hindu, or Muslim? A mixed lineage just cannot do, especially for Hindus who don't even want their bloodline to be diluted by different castes — inter-caste marriages still face the horrific dangers of 'honour killings'. Marrying into another religion, especially one that is of 'invaders', is another matter altogether.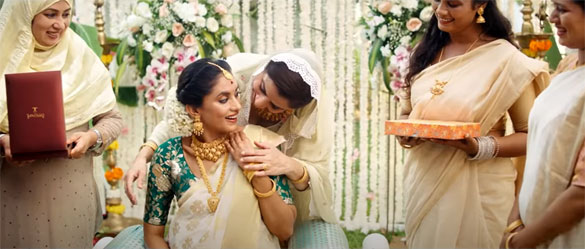 A screengrab from Tanishq's advertisement for its Ekatvam collection.
-----
This fundamental emphasis on purity has been politicised culturally by the Hindu Right-wing in such a way that it has built the 'Hindu Khatre Mein Hain' narrative — Hindus are in danger. The Vishwa Hindu Parishad (VHP)'s national spokesperson, Vinod Bansal, once stressed that the Right-wing body was not against interfaith marriages per se, but was fighting against the conspiracy of 'trapping' Hindu women. On 11 October, Assam Health and Education Minister Himanta Biswa Sarma even proclaimed how his party will 'fight' the so-called 'love jihad' if voted back to power in the 2021 assembly election.
Within the parameters of 'love jihad', women are clearly understood to be naturally 'incapable' of taking their own decisions, and Hindu men must 'protect' these 'defenceless' women from the 'manipulative' Muslim men, even if the woman may be an adult. This kind of thinking is reflected in actor Kangana Ranaut's take on the controversial ad as well. Ranaut complained that the daughter-in-law was apparently shown as "meek and timid in her own house" and reduced to a "set of ovaries". I don't know if she saw a different ad than I did.
Hindu women are being forcefully converted, and Hinduism is being destroyed is the argument of many Right-wing Hindus. If in India, Hinduism is threatened, where will it survive, they say.
The narrative of 'love jihad' seems to paint Muslim men as hypersexual, cunning creatures who use their sexual prowess to 'seduce' unsuspecting, vulnerable Hindu women and convert them. This trope also throws light on another fear — Muslims are perceived to be 'breeding' to 'take over' Hindus in the country's population.
The Tanishq ad depicts a ceremony conducted for first-time mothers to pray for a safe delivery and happy life. The 'phobia' then gets magnified on the screen, because the 'ownership' of the unborn child is in question here. The child, within the typical system of lineage followed in India, will be traced through the father's family, who is a Muslim, and that translates into bringing another Muslim in this world. The Hindu-Right has for long been pushing for a population control law because of its fears that Muslims are taking over the population of India — a hoax that has been debunked time and again. And yet, so many times we have heard men tell Hindu women to have more children than Muslims.
And, of course, forced conversions into Hinduism in India does not alarm believers of 'love jihad' and 'reconversion' projects by organisations like the VHP or 'ghar wapsi' are seen as 'rescue missions' of sorts for 'lost souls'.
Interfaith marriages themselves are neither uncommon nor unnatural in India. In fact, BJP leader Shahnawaz Hussain's wife Renu is Hindu. And that is just one of the many inter-faith marriages that stand strong. But there is a strong narrative, solidified by the phrase 'love jihad', that marriage is the route for Muslims to push Hindus out of existence. In fact, in the eyes of Hindus in India, Muslims are just reduced to terrorists, members of the ISIS, or jihadists. They are not human beings; they are 'potential threats'.
This is why even Kerala medical student, Hadiya, had to be 'rescued' from the marriage she was obviously 'brainwashed' into. Even Hadiya's father K.M. Asokan, a staunch atheist, gave in to his 'fear' of forced conversion and possible deployment of his daughter as an Islamic extremist. The retired army man, too, probably could not shake off his prejudice of Islam being associated with terrorism.
Finally, there is also the issue of how interfaith marriages are mostly 'love marriages' — a direct breach of the fabric of the Hindu family. Even today, urban millennials are forced into arranged marriages, in which there is an elaborate matching of family background, class and caste structures.
An inter-religious love marriage not only ends up 'destabilising' the basic unit of the family, but also their religious community. As Ajaz Ashraf points out, the Swadeshi Jagran Manch, an affiliate of the Rashtriya Swayamsevak Sangh (RSS), does not only have an issue with Muslims, but with "unbridled and unbalanced individualism of the West is destructive of community living". The idea that two adults can choose each other on their own accord, across religious lines, represents this very idea of an unbalanced individualism that threatens the existence of India's biggest cultural Institution — arranged marriage.
There will be continued debate over whether Tanishq made the wrong move by pulling down its ad, or whether it was wrong to release it in the first place, but I'll hold on to what Saif Ali Khan once said — "Intermarriage is not jihad, it is India".
Original Headline: You can Boycott Tanishq, but here's really why we are so scared of Hindu-Muslim marriages
Source: The Print
URL: URL: https://www.newageislam.com/islam-and-politics/tina-das/why-is-india-a-country-that-wears-its-diversity-like-a-badge-of-honour-so-fearful-hindu-muslim-love/d/123138
New Age Islam, Islam Online, Islamic Website, African Muslim News, Arab World News, South Asia News, Indian Muslim News, World Muslim News, Women in Islam, Islamic Feminism, Arab Women, Women In Arab, Islamophobia in America, Muslim Women in West, Islam Women and Feminism