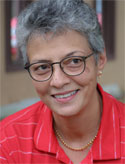 By Sharifah Munirah Alatas
September 26, 2019
In October 2018, Dr Mahathir Mohamad addressed the UN's 73rd General Assembly. The mood around Mahathir then was congratulatory.
In Malaysia, netizens were singing praises of him. Video clips of the UN address went viral. Many Facebook users wrote that they were "proud and impressed" with Mahathir's ability to deliver a good speech, with clarity and confidence, at the age of 93.
Reports from the international media were equally forthcoming. The Washington Post labelled him the "most venerable statesman", "the last survivor of an old guard of towering Southeast Asian leaders".
This week, Mahathir is in New York for the UN's 74th General Assembly. This time, though, Mahathir's image in the American media has turned 180 degrees counter-clockwise. He is no longer venerable.
This is because, after an interview over Britain's Channel 4 News in early October last year, "comeback kid" Mahathir had enraged the international community. He blamed Israel for the escalation of global terrorism.
Following the interview, global media was no longer writing about "impressive" Mahathir. Instead, they reverted to "anti-Semitic fear-mongerer".
When Columbia University announced that they will host Mahathir at its World Leaders Forum, it was criticised for hosting "such an anti-Semite".
The Times of Israel reported that 10,000 registered Jewish students at the university should not have to "feel targeted, unsafe and uncomfortable". The image projected is as if the 94 year old prime minister will be decked out in a leather jacket, tight jeans and wielding a semi-automatic.
One site accused Mahathir of using language that "encourages racism, bigotry and hate speech" and that it has no place in academic discourse. An initiative of the Students Supporting Israel (SSI) chapter at Columbia University claimed that "Mohamad can say anything he wants, of course – that is free speech. But being able to speak at Columbia University – or any university, for that matter – is a privilege, not a right".
Let Us Look At The Facts.
Mahathir's analysis of how terrorism has escalated is definitely not misguided. The Zionist state of Israel has been a human rights violator for decades.
The global community however keeps dredging up the horrors of Nazi Germany's holocaust and the "6 million" figure as moral investment for global bullying.
It is not worth writing about Donald Trump; his ideas of foreign policy and a host of important global developments are inconsistent, childish and pompous. Rather, ever since the state of Israel was created, it is imperative to be critical of how the concepts of freedom, democracy and human rights have become the sole monopoly of "western" propaganda.
All societies should strive to attain a level of governance framed within these three ideals. Ironically, when it comes to critiquing Jews and Israel, freedom of speech, democracy and human rights are thrown into the rubbish dump.
SSI says that the university should not host the "inflammatory" leader because it is a matter of "basic academic decency" and not a "matter of free speech".
To put such a ridiculous spin on the ideal of freedom of speech is not only ignorant but downright dishonest. To ridicule Columbia University's president Lee Bollinger for hosting Mahathir is regressive thinking.
A public talk by any world leader with alternative views is a basic academic right of intellectual freedom that should be upheld by all universities, including in Malaysia. For this I commend Bollinger and Columbia University for not reconsidering their decision.
The Jerusalem Post listed a string of insults uttered by Mahathir over the years. It listed him as saying Jews are "hook nosed"; Jews are to blame for "creating trouble" in the Middle East; that Hitler may have killed six million Jews, but more died throughout the entire course of World War II.
Even if Mahathir passed these remarks, one thing remains clear: critiquing Jews and Israel suddenly becomes "off-limits", with or without facts. The democratic tenets of free speech and human rights instantly evaporate.
The facts are that more than just six million Jews died in World War II. The Holocaust is not the only horrific takeaway of the war. The Slavic nations, for instance, lost close to 27 million people. Approximately 20 million Chinese were killed. And of course, the world prefers not to acknowledge that the war was equally brutal to the Germans; they lost about 6.6 million.
Lest we forget, the Palestinian people are still being subjected to a 21st century version of their own holocaust.
Does Mahathir deserve such treatment on the global stage? Definitely not. Is it to be expected that his critics be so hard-hitting and disrespectful? Obviously so.
Mahathir is an educated, opinionated and shrewd ideologue. He leads a developing country with a Muslim-majority population. Malaysia has also not danced to the tunes of so many other medium and big powers with regard to China.
Americans and Israelis who kick up a fuss about his speaking at Columbia University are no more than intimidating groups with a false sense of morality.
Critiques of the Pakatan Harapan government may say "what goes around, comes around"; that Mahathir deserves the insults.
It is a fact that we Malaysians have been stewing over PH's inconsistencies with respect to human rights, foreign policy and freedom of speech. We take one stand on Zakir Naik, an Indian national. Then we make a contradictory decision over the repatriation of a Turkish family.
We also harass and arrest Malaysian Shias who practise their faith quietly among themselves, in private. We are quick to threaten and file police reports against certain leaders, netizens and the general public who are accused of insulting Islam and royalty.
Without excusing these regressive decisions, Mahathir's stand on Israel and the US has been consistent. He has taken a political stand.
The Times of Israel reported that even though he has the right to speak his mind, he must be responsible for the "social consequences". This is emotionalism to the hilt.
Many opinions we have are bound to effect people in a myriad of ways. Leaders definitely cannot please the entire world with their political "opinions". It is basic knowledge that opinions are different from policies.
Mahathir's opinions about Jews and the state of Israel are different from Israel's policy towards the Palestinians. If there are "social consequences" of Mahathir's Columbia University talk, the matured Ivy League student critics should use the opportunity to debate with him logically and factually. Exercise their academic freedom and intellectual rights. They should not stoop so low by labelling him a "Jew-hater" and an anti-Semite.
Lastly, it is a fact that Israeli policy towards the Semitic Palestinians is oppressive. So, shouldn't should we not also label Israel as anti-Semitic?
Original Headline: Freedom of speech: one for Jews, another for Muslims
Source: The Free Malaysia Today
URL: https://newageislam.com/islam-politics/mahathir's-analysis-how-terrorism-escalated/d/119846