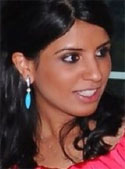 By Sarah Bin Ashoor
February 18, 2014
Ever since it gained independence from Britain in 1971, Bahrain has diligently sought to build a modern state. But the fallout from Iran's Islamic Revolution in 1979 made this effort much more difficult, fuelling theocratic movements like the Islamic Front for the Liberation of Bahrain and Hezbollah in the Arabian Peninsula.
The transnational expansion of Iran's propaganda into the Shiite populations of the neighbouring Arab states has helped split the region along sectarian lines, mobilized militant movements and complicated reform in several nations. Nowhere has this been more evident than in Bahrain. Official Iranian claims to the islands have only grown more flagrant since the Iranian revolution.
A small kingdom of major strategic importance, Bahrain serves as a base for the United States Navy's Fifth Fleet and is a firm advocate for the Saudi-backed Gulf Union. It has a historically complex demographic makeup of Shiites, Sunnis and minority Christian and Jewish communities.
Over the years, Bahrain has faced an analogous cycle of events: The state pursues political and economic reforms. These efforts are then hijacked by unpopular radical Shiite Islamists supported by Iran. Eventually, the state overcomes these challenges and restores stability — sometimes at the cost of initially pursued reform efforts.
This pattern has been recurring since the state was founded and has again resurfaced in the three years since the latest Shiite-led Bahraini revolt, which mimicked uprisings in Tunisia, Egypt, Libya and other Arab nations. What started as a legitimate populist movement in Bahrain was soon co-opted by coalitions of young anarchists and so-called human rights activists that are completely beholden to the aging ayatollahs in Bahrain and Iran and are more interested in sectarian religious dominance than humanistic progress.
For nearly 50 years, significant strides toward development and reform have been consistently derailed. From the Shirazi and Sadr Shiite revolutionary movements of the 1960s and 70s to the formation of the Iranian-funded militant group, the Islamic Front for the Liberation of Bahrain, these movements have all professed deep sectarian ideologies. This mind-set helped propel the Shiite Jihadi Sheikh Abdul-Amir al-Jamri to prominence in the 1990s by advocating an extreme, perverted Shiite political program based on the Ayatollah Ruhollah Khomeini's writings to wage a holy war on Bahrain's monarchy.
In 2001, King Hamad bin Isa al-Khalifa promulgated the National Action Charter, launching the process of institutionalizing democracy in Bahrain by promising a new era that would establish a progressive political system and more representative governance. It was hoped that these genuine strides toward reform would prompt radicals to moderate their views, return from exile and participate in reform efforts. But, in the absence of alternative moderate political parties, the radical, Iranian-financed theocratic agenda has become entrenched in domestic Bahraini politics.
The Wefaq Shiite party, the Shiite Supreme Council for Islamic Affairs and other sectarian blocs have dominated the nation's political arena, nearly monopolizing ballots and votes. Not only have these extremists failed to understand and represent their constituencies, their theocratic agenda remains incapable of addressing voters' genuine economic and social grievances. This was particularly evident in 2004, when the Wefaq party succumbed to a fatwa by Ayatollah Isa Qassim, Bahrain's most revered Shiite cleric and the party's spiritual leader. The fatwa denied Shiite women the right to legal, civil and family protections.
Further evidence of the Shiite parties' hostility to genuine political reform can be found in their lack of support for recently passed reforms geared toward more inclusive governance and empowerment of the legislature.
The track record of Bahrain's elected Parliament reveals that power-hungry Islamic parties purport to advocate "democracy" yet remain firmly opposed to the notion of cooperating with the government to produce a modern nation. Instead, they prefer to embrace rejectionist politics outside of the country's institutions by hindering progress, spouting radical rhetoric, employing extreme and violent tactics, and forcing society to adhere to the ayatollah's Iranian-inspired theocratic fantasies.
While they blare secular values to the Western media, the inherently undemocratic ideologies of these parties undermine the pluralist and progressive Bahraini society that the current establishment is committed to: the transformation process to a constitutional monarchy based on proportional representation, not sectarian loyalties.
Last month, Bahrain's crown prince, Salman bin Hamad bin Isa al-Khalifa, initiated another round of high-level talks with various opposition parties in an attempt to revive the stillborn reconciliation efforts after the collapse of the national dialogue last year. Despite the positive international reception to the prince's initiative, the response at home so far has been muted, with no guarantees from the opposition to ease tension and violence on the streets. Other hard-line Shiite groups, such as the February 14th Youth Coalition (named for the day in 2011 when protests erupted in Bahrain), have declared a boycott of such talks and condemned Wefaq's participation, causing major rifts among the already fragmented opposition. In December, Bahraini and American officials exposed a cluster of foiled terror plots with clear signs of Iranian involvement, and just last Friday a policeman was killed in an attack, with responsibility claimed by Shiite militants.
Bahrain finds itself at a familiar impasse in its march toward modernity. Its progressive-minded population holds on to hopes that their aspirations for a modern, responsive state will someday be realised and that Islamic radicals will come to see that their theocratic agenda is only harming the state and the people that they falsely claim to serve.
Sarah Bin Ashoor is a Bahraini entrepreneur and political commentator on Gulf issues. She is a founding member of the London-based Gulf Affairs Forum.
Source: http://www.nytimes.com/2014/02/19/opinion/bahrains-hijacked-reform-efforts.html?emc=eta1&_r=0
URL: http://www.newageislam.com/islam-and-politics/sarah-bin-ashoor/bahrain-s-hijacked-reform-efforts/d/35844